Remember when you were a kid and you spent so much time thinking about what new toy to put on your holiday wish list (and dreamed about that look of jealousy when you showed off your cool new toy to your friends)? As we get older, the toys we fantasize about might change, but that feeling of unwrapping a cool, new gadget never fades.
The good news is that grown-up toys don't have to be vacuum cleaners and kitchen mixers (though, if anyone wants to buy me a Dyson® anything, I won't object). In 2018, your bathroom can be as tricked out as your home theater. All of the new beauty devices on the market bring your grooming routines into the future, with technology helping you look your absolute best. Whether you want better teeth, tighter skin, or the perfect selfie lighting, these modern marvels scratch that new-toy itch year round. Give any of these to your most beauty-obsessed friend or — better yet — yourself.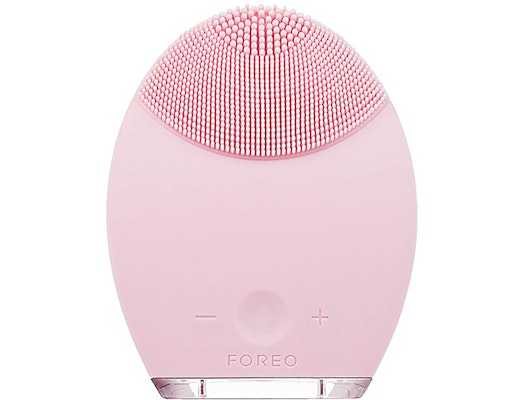 Foreo® Luna Cleansing Brush
If a device can be a triple threat, the Foreo Luna Cleansing Brush ($169) fits the bill. It uses sonic pulses as it cleanses, which removes deep-set dirt and oil, plus helps tighten pores and control breakouts. The targeted "scrubby" side (seen above) is specially designed to help gently slough away any grime. The Foreo's second impressive feat is that it features an anti-aging device on the reverse side. Use this after cleansing to help to firm skin, reduce the look of fine lines and wrinkles, and even help your serums and creams absorb more easily.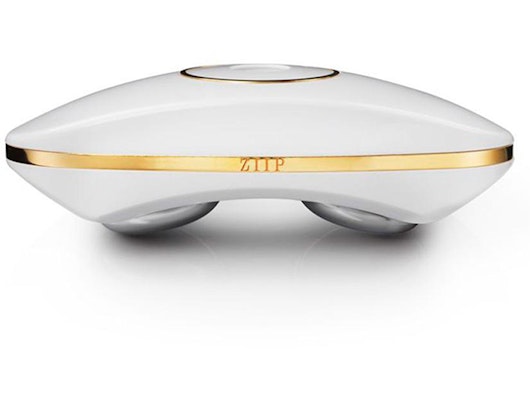 Ziip Beauty® Nano Current Device
Have you ever gotten a microcurrent facial and wished you could get the same results at home? Me too. That's where the Ziip Beauty Nano Current Device ($495) comes in. This little pod — which looks and feels like a computer mouse — delivers an electric current treatment similar to the one that you'd get at the facialist. When the two nodes on the device are pressed to your skin, they send an electrical current beneath the surface. This helps with everything from tightening and smoothing to improving skin tone.  
Furthermore, you can pair it with an app, so you customize the exact treatment (and results) you want. Expect routines for sensitive skin, brightening, clarifying, and more. Ziip truly lives up to its name: it's one of the quickest ways I've found to visibly improve my skin's appearance at home. 
Simplehuman® Sensor Mirror
Unlike traditional lighted mirrors, the Simplehuman Sensor Mirror($200) uses LED lights to mimic natural sunlight. That allows you to be sure that how you look in its reflection is exactly how you look when you step out of your house. The device is rechargeable, cordless, and magnified — plus, it lights up automatically if it senses your face. We wouldn't be surprised if you brought it with you on every getaway, because it's that good.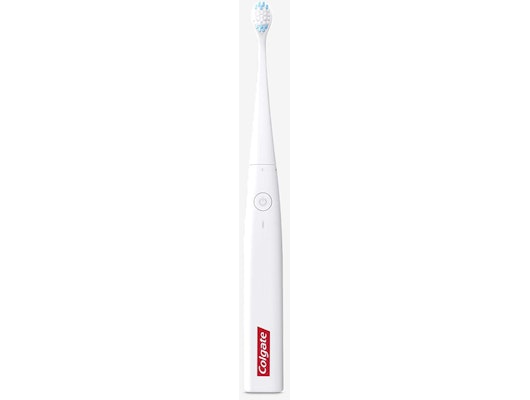 Colgate® Smart Electronic Toothbrush E1
Believe it or not, you can now buy a toothbrush at the Apple store. The Colgate® Smart Electronic Toothbrush E1 ($100) is the first toothbrush to be sold at the tech retailer, and for good reason. It uses sonic waves for a deep clean and Artificial Intelligence to track your brushing habits. It's like having a dentist give you real-time advice on how to brush better without the visit to an office. Your brushing data is uploaded to an app, which then makes a computerized model of your mouth and monitors how effectively you're brushing. (Yes, really!) It then recommends ways to improve your brushing to increase your overall oral health. There's even a special version of the app for kids, which makes this brush a perfect gift for anyone in your family.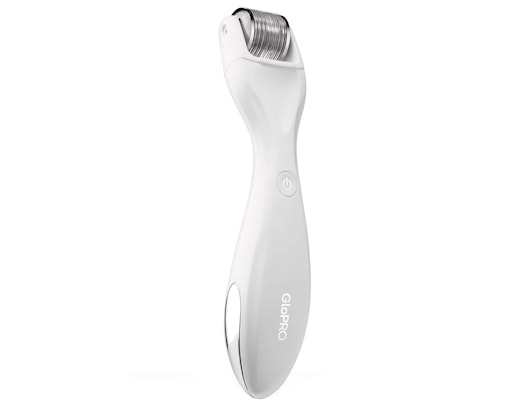 BeautyBio® GloPro Microneedling Facial Regeneration Tool
Microneedling is one of those effective (albeit slightly frightening-sounding) treatments that was always better left to the professionals, until the BeautyBio GloPro® Microneedling Facial Regeneration Tool ($199) came along. The stainless steel roller is covered in tiny needles that, when rolled over your skin, trigger the skin's natural response to create more collagen in order to repair itself. As an added feature, this device features a red LED light that helps curb inflammation caused by the rolling. You can even swap the needle roller out for the GloPRO's interchangeable heads, which includes a quartz roller, eye tool, and all-over body device.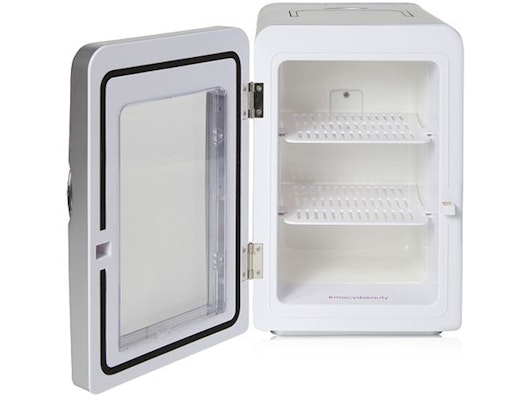 Keep It Cool® Skincare Fridge
If you're shopping for the beauty fanatic that seems to have everything, I bet there is one thing they don't have: a skincare fridge! The Keep It Cool Skincare Fridge ($150) is specifically designed to house all of your skincare products in one adorable mini fridge. This mini-fridge is perfectly designed to keep your products fresh, your sheet masks cold, and your quartz roller primed for de-puffing. It even has a built-in window, which means it's perfect for a #shelfie without wasting any energy. Bonus: This means you can take all of your favorite formulas out of your regular fridge.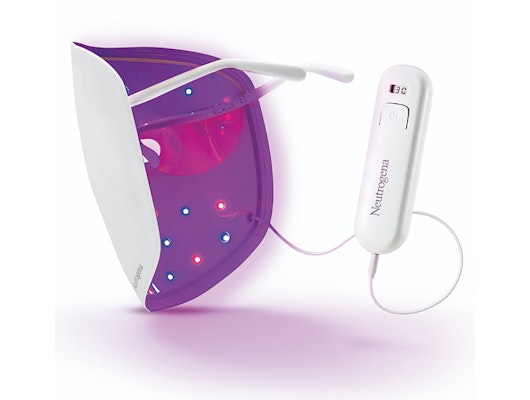 Neutrogena® Light Therapy Mask
It's been clinically shown that LED light therapy can improve skin: red lights can reduce inflammation and blue lights can kill acne-causing bacteria. The Neutrogena Light Therapy Mask ($30) uses both in an at-home version that you can do yourself in just 10 minutes. With daily use, it can reduce redness, curb breakouts, and reveal visibly improved skin. The mask comes with an activator, which is pre-loaded with 30 treatments (one for every day of a month). Once those run out, refills are available so you can keep using the mask over and over.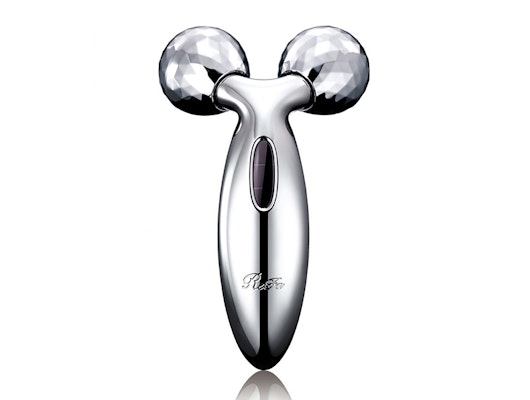 ReFa Carat® Face Roller
Facial rolling is extremely popular, and while jade rollers are monopolizing the conversation, the ReFa Carat Face Roller ($220) takes it to a whole new level. The device delivers gentle microcurrents into your skin (to improve circulation), and because it's solar-powered, you never have to charge it. The unique shape is ergonomically designed to glide over every inch of your face, and the cooling platinum de-puffs and smooths while firming. You can use it with the facial serum or oil of your choice — just be sure to roll regularly for best results.
Dr. Dennis Gross SkincareTM Pro Facial Steamer
If you're prone to dry skin, congested pores, or both, it's worth testing out the Dr. Dennis Gross Skincare Pro Facial Steamer ($149). This device delivers a soothing and clarifying steam bath in the comfort of your own home. By softening your skin in as little as nine minutes, the device helps make exfoliation easier and gentler, allows cleansers to penetrate pores deeper, and promotes more thorough absorption of serums. Sure, you could put your face over a pot of boiling water, but using this is much more fun and better for your skin, since it uses gentler, "microsteam" technology.
Some products were gifted to the author for the purpose of writing this article.
Allergan may receive commission for purchases made through links in this article.