In this series, Top 11, influential people with share 11 ways they take care of themselves including beauty, skincare, and aesthetics. Knowledge is power!
If Dr. David Sieber, MD wasn't a plastic surgeon, he could easily make a living as a Superman impersonator. The striking surgeon's bone structure is something most people only dream of and makes him seem more like a comic book hero (or soap opera star) than a board-certified doctor. With his enviable combination of looks and brains, it's no surprise that he's become one of the go-to surgeons for San Francisco's population, even in the two short years since he started his private practice.
The fact that the majority of his patients are young is something Dr. Sieber attributes to his own youth (he's 37 years old). It could also be that he deeply understands the specific desires of his generation when it comes to aesthetics. "This new generation doesn't want to look like their parents," he says, noting that they're more likely to get injections done if it won't change their overall appearance. In fact, these patients aren't always coming to him for surgeries, they're flocking to him because of his way with a needle. "I built my practice on doing non-surgical things like lasers and injectables," he says, because that's what the new generation is looking for.
When it comes to both skincare and surgery, Dr. Sieber's philosophy is to keep it simple and look at the larger story. "I try to focus on the whole picture," he says. "Patients really need a multi-pronged approach. That's what makes plastic surgery fun — each puzzle is different. I'm totally fine telling a patient [something] isn't the right thing for them." He also brings the same approach to his own routine, focusing on products and treatments he knows work best for him.
Dr. Sieber is also a believer in diet and health and, truthfully, it's not just his face that gives him a Man of Steel appearance — it's his muscular physique, too. The doctor clearly works out. "I try to stay active and watch what I eat, but it's hard," he says. "You just get busy. I notice a difference in my skin depending on my diet. I feel like when I eat more carbohydrate heavy foods, I tend to break out more. It takes a lot of effort to eat healthy."
So what exactly does Dr. Sieber do to keep himself in superhero form? Here is his Top 11: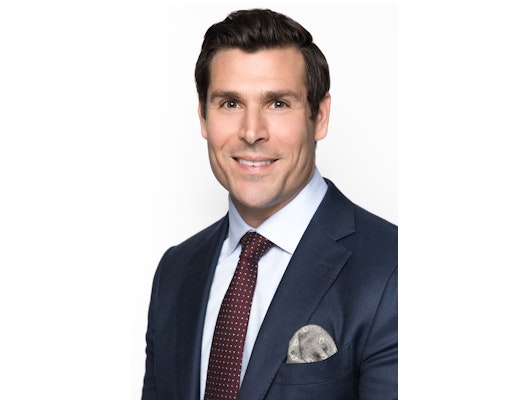 Revision® Skincare Multi-Protection Broad Spectrum SPF 50 Sunscreen ($67): "I won't leave the house without sunscreen. I live somewhere that's foggy all the time and I still wear sunscreen. I like the physical sunscreens better than the chemical ones. I like knowing that those little pieces of metal in there are actually reflecting the rays. All the physical sunscreens now are absorbed really well into the skin. It's not like those surfers in the eighties with the zinc oxide on their noses." (Learn more about the difference between physical and chemical sunscreens here.)
SkinMedica® Retinol Complex ($93): "I use retinol every single night. The reason this is important is that retinol allows the dead skin on the top layer of skin to fall off faster and allows the healthy lower layer to get thicker. I tend to run a little oily, but the thing is that if you use retinol regularly you'll be dry for the first few weeks."
[Editor's note: Retinol shouldn't be used by those who are pregnant, considering getting pregnant, or nursing. Please consult with your doctor before use.].
EltaMD® Foaming Facial Cleanser ($23): "I wash my face twice a day, once in the shower in the morning and once before I go to bed. My wife tries all the cleansers because she's more particular, but I like one that foams up a little bit more. I feel like it's working."
Truefitt & Hill® Ultimate Comfort Shave Cream ($35): "I use shave cream with a boar's head brush. I actually don't even exfoliate because if you're shaving every day, the physical act of shaving is like doing a light peel. Men don't get lines around the mouth as much, we think, because shaving is basically resurfacing the skin every day."
Revision® D-E-J Eye Cream: ($97) "I use eye cream when I remember to. Sometimes it gets too complicated. I'm using an eye cream now by Revision. My eyes aren't really a problem for me, but it's super easy to use."
Skinceuticals® C E Ferulic Serum ($166): "Vitamin C is a great antioxidant and it helps take out some of the redness in my skin. I don't use it all the time, but I can really see a difference when I do."
HaloTM Laser: "I try to do a Halo laser once a year. There are two lasers in the Halo. One is a non-ablative laser that helps with fine lines, pigment, and sun damage. There is another laser that fires at the same time that is an ablative laser that helps with skin texture. It's treating both below and on the surface of the skin at once."
Injectable Wrinkle Reducers: "I do my [injectable wrinkle reducers] myself. I do the elevens, the forehead, around my eyes, the whole shebang.."
[Editor's note: Injectable wrinkle reducers are a temporary medical treatment designed to help smooth the appearance of moderate to severe wrinkles in certain areas of the face. This treatment has certain risks and temporary side effects, so consult with your licensed provider to see if it's right for you. Have more questions? Chat with a trained aesthetic specialist now.]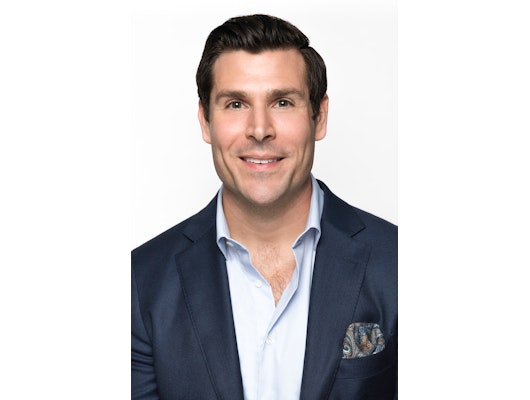 Bumble and bumble®. Sumoclay ($29) "I don't do a lot to my hair besides use a little clay. I like the look."
Microlaser Peel: "Before a big event, I sometimes do a microlaser peel, which is a very superficial peel on your skin and helps improve skin texture. I might do that a few weeks before a big event. You just have to plan for it appropriately because it will take about a week for the skin to regenerate."
Kiehl's Since 1851® Amino Acid Shampoo (at Equinox) ($55): "I work out at Equinox, and I love all the Kiehl's products they have. I use the shampoo all the time since I work out a lot. And then I just pack my skincare products with me."
Allergan may receive commission for purchases made through links in this article.
SkinMedica is an Allergan-owned skincare line.