Showers are a necessity. They're the best way to vanquish sweat and other sorts of daily grime. But while we appreciate feeling squeaky clean, showers are far from luxurious. That's what soaking in a tub is for — it's an activity of leisure. As such, the products we use during these relaxing moments are the most carefully curated in our cleansing routine. Below, the most luxurious bubbles, oils, and milks to transform your tub time into a ritualistic wind down. (Adding in your favorite book and a glass of wine are optional.)
There are few things chicer than a bottle of Chanel® fragrance, but a tub full of Parisian-scented water might just be one of them. The Gabrielle Chanel® Shower Gel ($55) delivers on the latter. While it is technically a shower gel, it turns into a gentle milky substance when added to a bath. Plus, for a bottle that looks like this one, we're willing to concede on technicalities.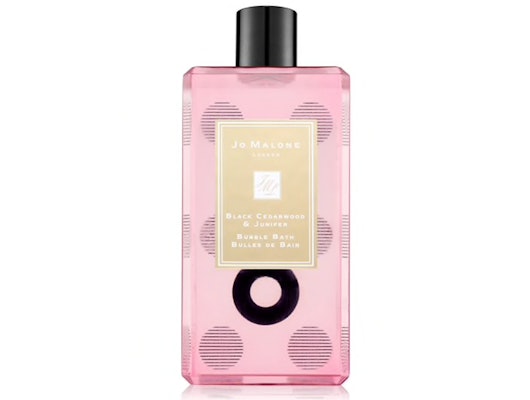 The words "bubble bath" sound significantly less childlike when you lead with the words, "Jo Malone." Case in point: the Jo MaloneTM Black Cedarwood & Juniper Bubble Bath ($80). Inspired by its namesake cologne, the formula is full of with forest-forward notes including cedarwood and moss, plus a surprising hint of cumin. In short, this fluffy, fragrant elixir is perfect for winter. (Note: this product is limited edition for the season, so soak it up while you can.)
The Fresh® Rice Sake Bath® might be the next best thing to the Japanese spirit itself. The ginger-forward formula makes for an invigorating Sunday morning soak. Not to mention, the natural anti-inflammatory properties of the ingredient are ideal for soothing sore muscles.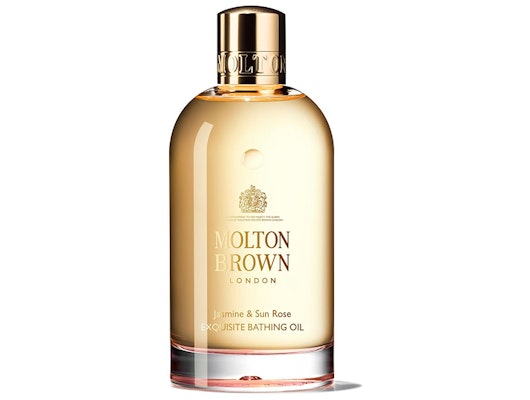 Molton Brown® has been a longtime leader in the bath space, so it's no surprise that its new Jasmine & Sun Rose Bathing Oil ($32) is nothing short of delightful. The scent is a must for anyone who loves anything involving rose or musk. Not only does it leave you smelling as fresh as a flower, but it leaves skin feeling sumptuous to boot.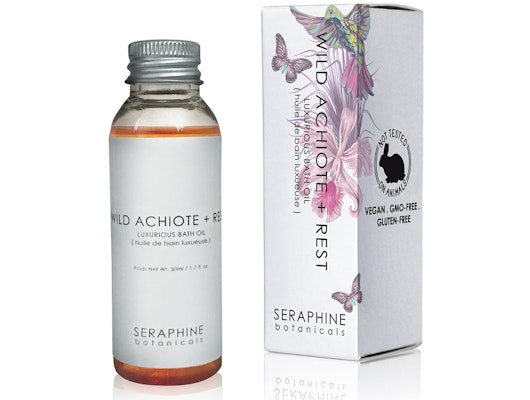 The Seraphine Botanicals® Bath Oil ($48) looks simple, but the formula delivers a multi-faceted experience. The oil turns into a delicate white foam. The hero ingredient, wild achiote extract, works to intensely hydrate skin. All the while, it smells like lush winter berries.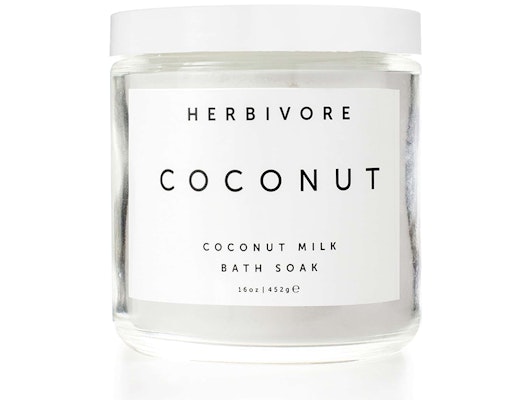 The Herbivore® Coconut Milk Bath Soak ($18) begins as a powder and transforms into a gently foaming soak that's every coconut-lover's dream. In addition to smelling like a seaside vacation, the infusion of real coconut milk soothes and softens dry winter skin.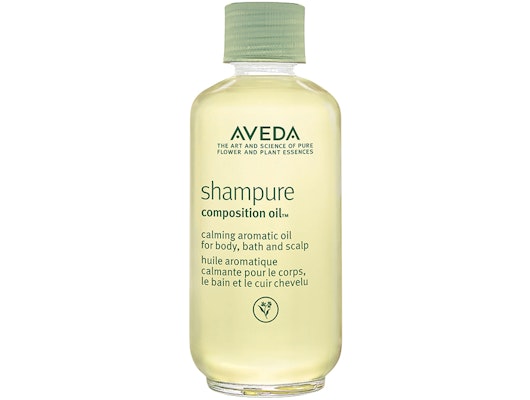 Once you've smelled Aveda ShampureTM, it's hard to forget the brand's signature, spa-like fragrance. For those of us who can't get enough, there's The Aveda Shampure® Composition Oil ($43). This multipurpose product can be used on scalp and body — as well as in your tub.
 [Editor's note: this product can make the bath somewhat slick; be careful when exiting the tub!] 
Allergan may receive commission for purchases made through links in this article.
Products may have been gifted to the author for the purpose of writing this article.