Maybe you've seen it in your local café in a trendy "golden milk" latte, or you've observed it in juice shops in the form of spicy booster shots. But turmeric is far from being a trendy new superfood. In fact, it's been a standby for millennia for cultures around the world. However, the ingredient can be a little confusing due to its many, seemingly shapeshifting forms.
According to BioClarityTM dermatologic partner Dr. Tanya Kormeili, turmeric is a bright yellow aromatic powder from the rhizome (root) of a plant in the ginger family. "The spice originated in India, but has gained worldwide popularity due to its flavor and potential health benefits," she tells Spotlyte. "Additionally, it is important to note that in the Asian continent, turmeric has been used orally and topically as an anti-inflammatory agent for centuries."
That's because the main active ingredient in turmeric — curcumin — is known for its potential anti-inflammatory and antioxidant benefits, which may help fight aging and disease. Dr. Kormeili herself is of Persian descent, and remembers it being used as a remedy since she was little. "My late grandmother wrapped my little wrist as a child in a 'egg yolk and turmeric potion' after I had injured myself," she shares. "She understood that the fat from the yolk would deliver the turmeric into the skin and help calm the inflammation. It worked!"
Because of its anti-inflammatory and antioxidant powers, the curcumin in turmeric has shown potential benefits battling arthritis, cardiovascular disease, digestive disorders, and even cancer in preliminary studies. (It can be found in supplements or cooked into curries or other dishes — Dr. Kormeili notes that there is "hardly a meal that does not have turmeric in Persian food!")
However, you can also reap turmeric's benefits by applying it topically to the skin. There have been studies with mice to see how the ingredient fights photoaging and dullness, while natural antioxidants fight the free radicals that contribute to skin aging.
"Of course, you should know that if you rub turmeric on your skin, you will be stained orange!" warns Dr. Kormeili. "It is much more acceptable aesthetically in the Western world to use a cream that has curcumin actives, and not the full yellow dye that comes with natural turmeric!"
Below, we share some of our favorite treatments in the industry that feature turmeric in a starring role, including exfoliants, masks, and supplements. But take note: if you select a product that's meant to be rinsed off, heed the packaging's warning. You want your skin to look luminous, not lurid.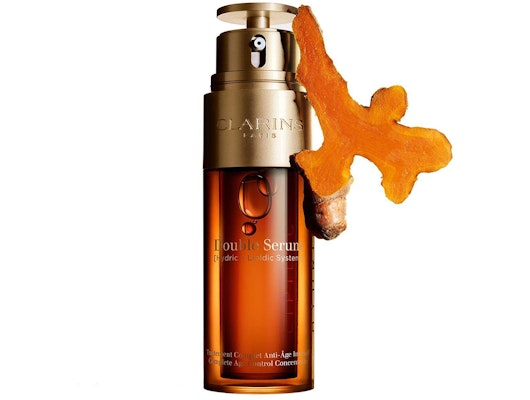 The innovative packaging on Clarins® Double Serum Complete Age Control Concentrate ($122) separately houses water- and oil-soluble plant actives. Because of the dual chamber, you can customize your "dosage" whether you need lighter or heavier-duty hydration that day. Simply turn the dial at the top for a bespoke treatment infused with turmeric, firming oat sugars, and illuminating callicarpa extract.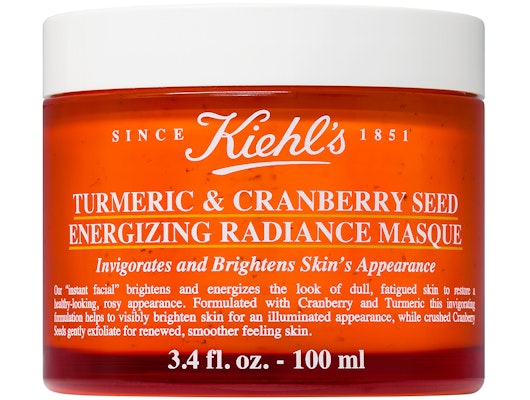 In addition to star ingredient turmeric, the Kiehl's Since 1851® Turmeric & Cranberry Seed Energizing Radiance Mask ($39) is packed with pulverized cranberry seeds and cranberry extract. After five to 10 minutes of wear, rinse off the mask and let the seeds gently exfoliate away dead skin cells, while the extracts help energize.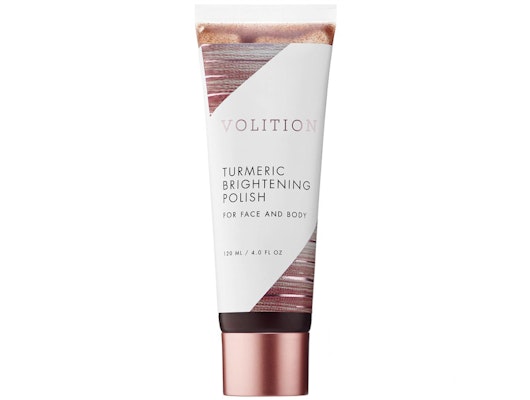 Inspired by a traditional Indian beautifying ritual, Volition Beauty Turmeric Brightening Polish ($38) pairs turmeric with olive oil, sandalwood, and walnut shell powder to nourish, tone, and smooth skin. Massage it on once weekly for two minutes to get the glowiest results.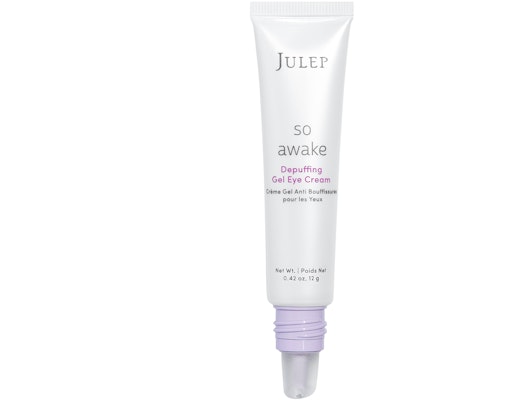 If you're prone to puffy, sallow undereyes in the morning, an eye cream like Julep® So Awake Depuffing Gel Eye Cream ($38) could help next time your alarm goes off. Turmeric, hyaluronic acid, and caffeine work in tandem to keep your eyes bright, hydrated, and awake.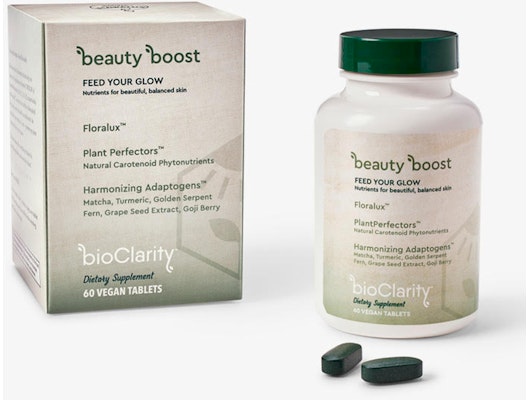 One of the most powerful ways to reap turmeric's benefits is by taking a supplement with it in it, like BioClarityTM Beauty Boost ($33 for 60 tablets). Turmeric, matcha, and goji berry join forces with vitamins A, B6, C, D, E, and K to help deliver a hydrated, radiant glow to your skin from the inside out.
[Editor's note: Talk to your doctor before adding any new supplements to your routine. Retinol shouldn't be used by those who are pregnant, considering getting pregnant, or nursing. Please consult with your doctor before use.]
Some products were gifted to the author for the purpose of writing this article.
Allergan® may receive commission for purchases made through links in this article.
Product prices may vary from the time this article was written.