We're selective about the formulas we use on our hair, skin, and nails. The Spotlyte 7 highlights recently-released and/or noteworthy products you can add to your makeup bag, one day at a time. Let's go shopping! 
In the flurry of a hectic morning or at the end of a tiring day, brushing your teeth can feel like an arduous task. Nevertheless, it's a habit we (must!) all partake in. We can't suggest a way to make teeth cleaning itself less of a chore, but we can recommend a slew of superb toothpastes containing an array of brightening, deep-cleaning, and even detoxifying ingredients. Read on for formulas that are — pun intended — bound to make you smile.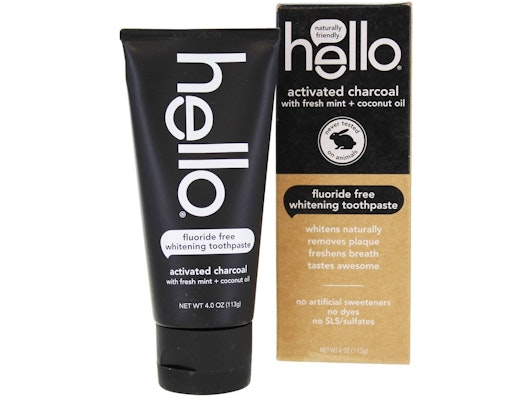 Long gone are the days when charcoal was reserved for face masks. The Hello® Activated Charcoal Toothpaste ($6) uses the ingredient to gently draw out surface stains on the teeth. The formula appears black on teeth (don't be alarmed!), but works to whiten over time. We love its subtle mint formula, which is just enough to leave us feeling fresh — without an uncomfortable afterburn.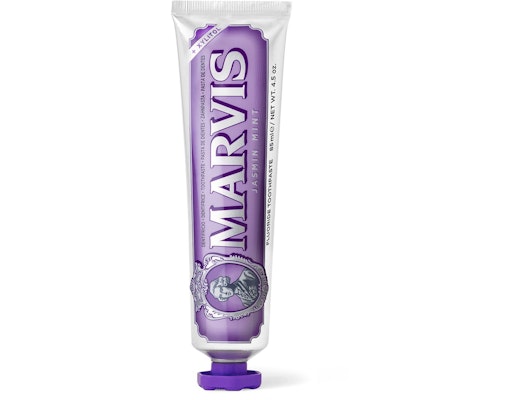 We'd recommend Marvis® for anyone who tends to leave their toothpaste in plain sight; the vintage-looking tube practically doubles as home décor. Moreover, it comes in a rainbow of flavors. The Jasmine Mint ($11)  flavor boasts a striking lavender hue and tastes as delectable as it sounds.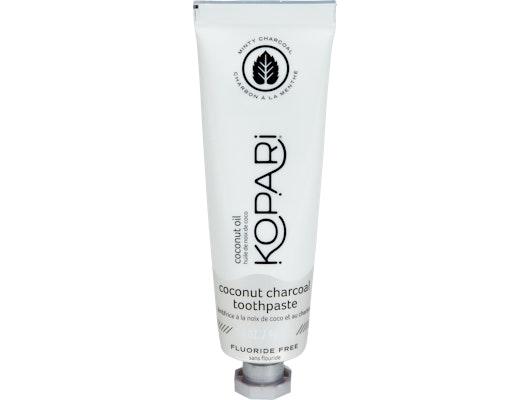 Kopari® has made a name for itself as the preeminent coconut-infused bodycare brand. Its Coconut Charcoal Toothpaste ($12, out in January) presents a slightly more user-friendly take on oil pulling (which involves swishing the stuff around in your mouth). The hero ingredient of course, is coconut oil, though charcoal also plays an equally dirt-attracting role.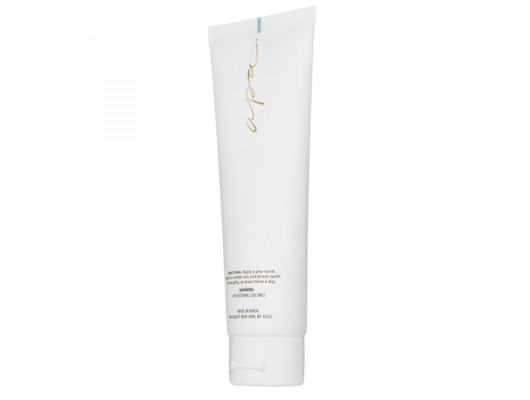 The Apa® Beauty Apa White Toothpaste ($25) is a hero product for its namesake cosmetic dentist founder, who created an entire line devoted to boosting teeth to their fullest brilliance. This one leaves teeth whiter and breath fresher.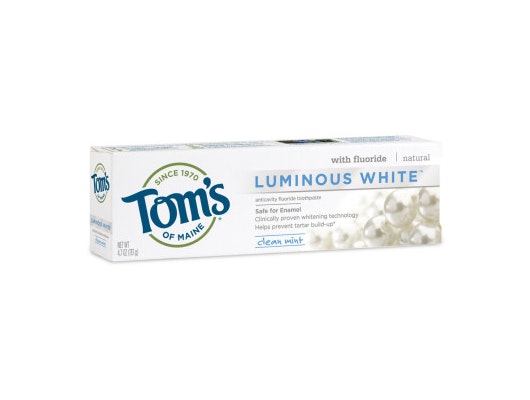 From deodorant to toothpaste, Tom's of Maine® has cornered the market on natural care products — and proved that the category can work as well as its counterparts. Take, for instance, the Luminous WhiteTM Toothpaste ($7). It promises to reveal significantly more radiant teeth in two weeks by way of removing surface stains, stat.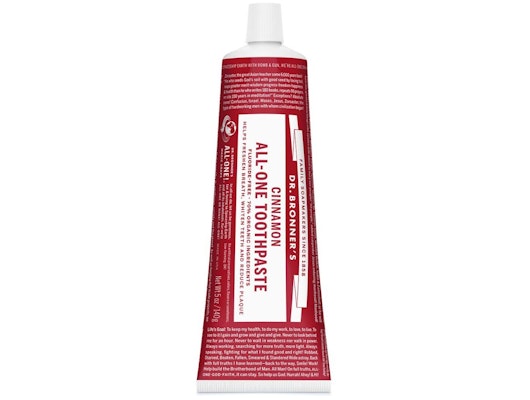 Red Hots fans, rejoice. The Dr. Bronner's® Cinnamon All-One Toothpaste ($6) tastes (almost) as delicious as the candy — but without any of the tooth-decaying sugar added, of course. Not to mention, the apothecary-style packaging is a welcome addition to any medicine cabinet.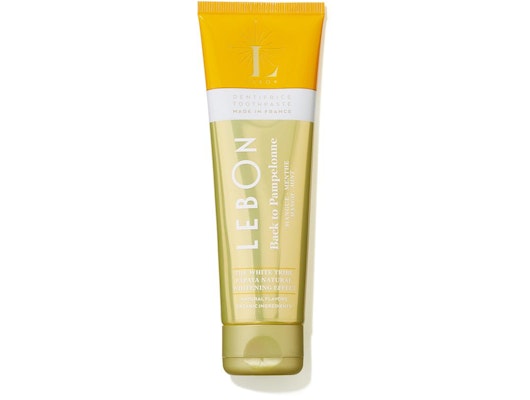 French-based brand LEBON® makes toothpaste that not only looks chic, but also comes in a variety of wonderfully wild flavors. Don't miss Back to Pampelonne ($12), which boasts notes of mango flavor, plus infusion of scum-sloughing papaya extract.
Allergan may receive commission for purchases made through links in this article. 
Products were gifted to the author for the purpose of writing this article.