With November comes both excitement and challenges: there are the warm, cozy vibes that only Thanksgiving and time spent with loved ones can bring . . . and brisk temperatures that send skin into a state of shock. While we're protecting ourselves from the latter with rich, complexion-saving formulas, we're truly focusing on the former. That means a full, holiday-forward regimen, including punchy lip colors, sumptuous cheek palettes, and alluring fragrances. Discover all that and more when you read on.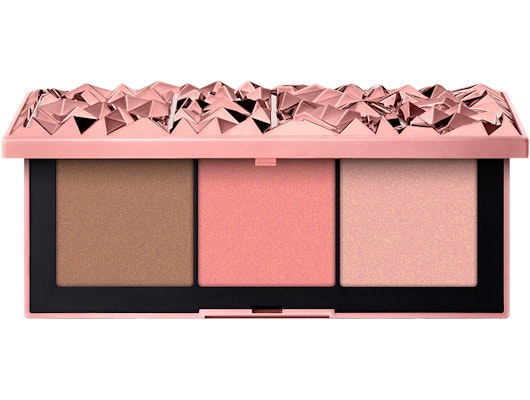 Who: Lauren Levinson, Editorial Director 
What: NARS® Cosmetics Orgasm Infatuation Palette ($42)
Why: Every since I got my hands on this beauty (seriously, the studded pink metallic packing is exquisite), it's been a mainstay in my gym bag. The pretty palette has the three powders I need to get ready for the day: blush, bronzer, and highlighter. (And it just so happens, the blush is cult-favorite, Orgasm). In a pinch, I use the highlighter as eyeshadow. I plan to pack this on all of my holiday travel adventures this year to keep my face looking contoured and glowy.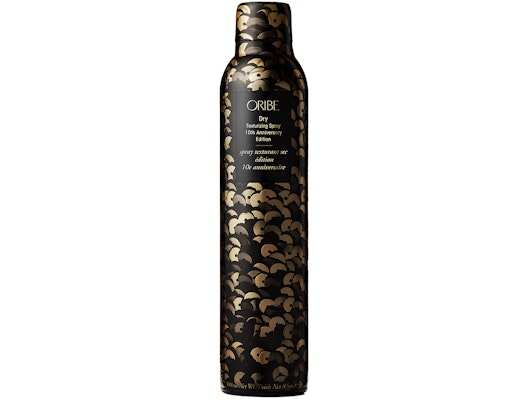 Who: Lauren
What: Oribe© Dry Texturizing Spray 10th Anniversary Edition ($46)
Why: There are countless hairsprays on the market that claim to add texture to hair. Oribe's version was one of the first — and is still one of the best. The mist adds that sexy, undone volume and grit (but not dirty) look to hair that can usually only be attained after two days of not washing your head. Plus, it smells amazing. To celebrate the tenth year of this beloved brand, the company wrapped the bottle in a chic sequin cover. And since it costs almost half a benjamin, you may want to put it on your gift-request list this year.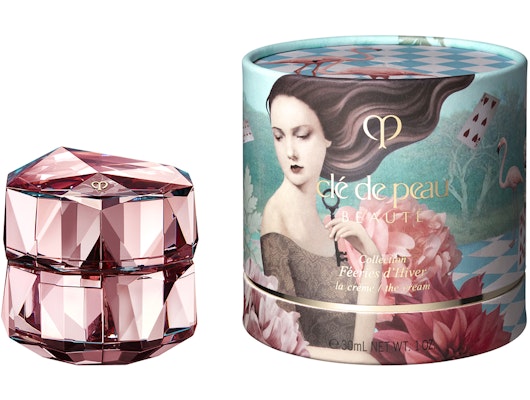 Who: Lauren 
What: Clé de Peau Beauté® Limited-Edition La Crème ($535) 
Why: For Clé de Peau's holiday offering, the luxe beauty brand outfitted its best-sellers and some new launches in Alice in Wonderland-inspired packaging. This cult-favorite face cream — that envelopes skin with a light silky texture — has been made over with just a bit of whimsy. If you close the jar and look at it from above, you can see a secret (seemingly hidden!) rim of Alice in Wonderland illustrations around the base. Of course I have this gem sitting on my vanity in full display. Another added bonus? The rose and orchid scent instantly transplants me to the South of France.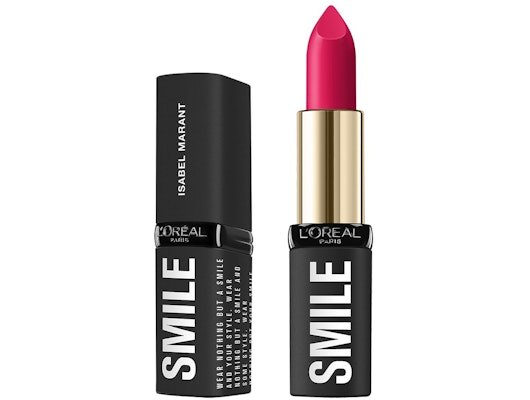 Who: Lauren 
What: L'Oréal Paris® X Isabel Marant® Lipstick in Saint Germain Road ($12)
Why: If you want to achieve that soft, matte "fashion girl" red lip, buy yourself this lipstick from Isabel Marant's first collaboration with L'Oréal Paris before it sells out at Barneys New York. The formula is truly longwear (lasted through lunchtime for me) and will make you appear effortlessly chic look when paired with bright skin, bold brows, and a few extra coats of lashes. While there are a bunch of shades ranging from dusty rose to brick, this true red (Saint Germain Road) is my favorite thanks to its vibrancy.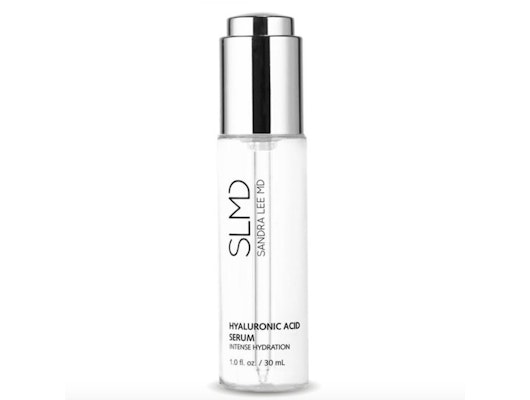 Who: Joslyn Winkfield, Senior Visuals Editor 
What: SLMD® Skincare by Sandra Lee Hylaronic Acid Serum ($50)
Why: I'll admit, I am a newbie to the whole serum thing. Luckily for me and my skin, I have finally joined the living: I am a huge fan of this silky, ultra moisturizing formula. It's already made vast improvements to my dry, pre-winter skin. Tip: I even rub it on my lips for an extra layer of hydration!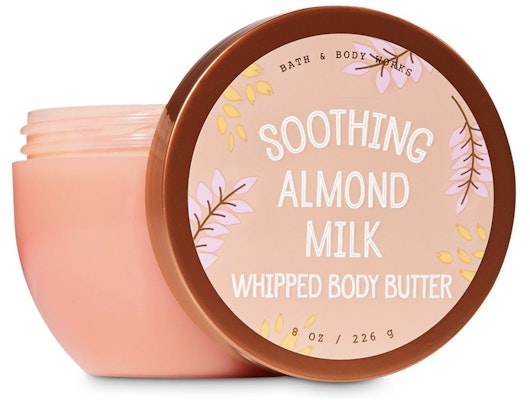 Who: Joslyn
What: Bath and Body Works® Soothing Almond Milk Whipped Body Butter ($16.50)
Why: If coziness was a scent, that would be how I'd describe this warm and nutty cream, which I religiously slather on my body twice a day. It smells like a Thanksgiving dessert!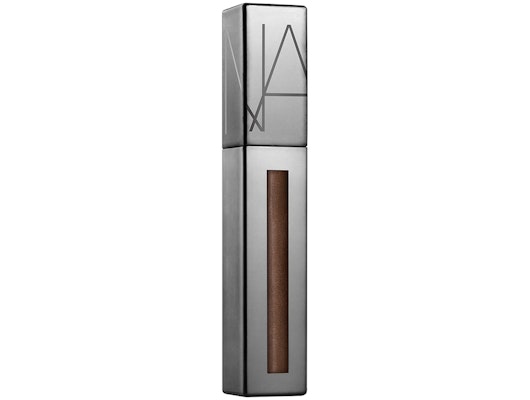 Who: Joslyn
What: Nars® Powermatte Lip Luster in SHATTER ($26)
Why: I'm already planning all my holiday looks, makeup included. In some almost magical way, this limited-edition lip color from NARS® combines the smoothness of a matte and the metallic shine of a gloss, all in a flattering cocoa shade.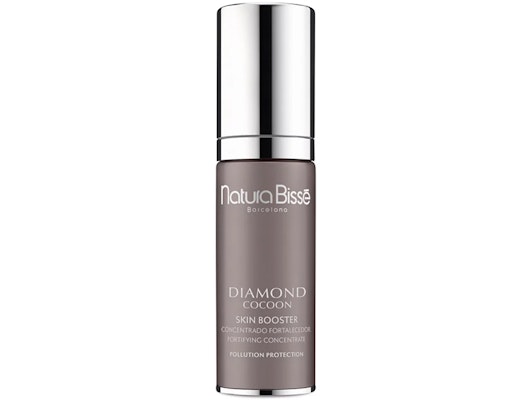 Who: Emily Orofino, Senior Beauty Editor 
What: Natura Bissé® Diamond Cocoon Skin Booster Strengthening Concentrate ($250)
Why: Like everyone else these days, I spend a considerable amount of my existence in front of some kind of screen. So of course, when I heard how the blue light (HEV) technology within them is actually terrible for skin, I was horrified. I've been adding the Natura Bissé booster concentrate — which helps guard my skin from HEV, pollution, and more — into my daily SPF for a double dose of complexion protection. Ordinarily, I'm not a huge fan of booster products, as they often don't play well with other brands' formulas, but this specific concoction is special. It practically disappears almost as soon as it makes contact with skin. Plus, it provides a delightful refreshing sensation that I like to believe wakes up my skin. 
Who: Emily
What: Victoria's Secret® Perfume Paint in Bombshell ($18)
Why: I am an equal opportunity fragrance fanatic, meaning I am willing to try any brand or format of perfume, regardless of price point. I am a huge supporter of Victoria's Secret's Bombshell — frankly, I'm a sucker for anything with passionfruit notes — and now that it's available in a new format, I enjoy it even more. This spill-proof click-pen applicator is perfect for touch-ups on the go. Considering that Bombshell has actually been proven to repel mosquitoes (a bonus in my eyes!), I'll definitely be stashing it in my carry-on should I go on a tropical getaway this season.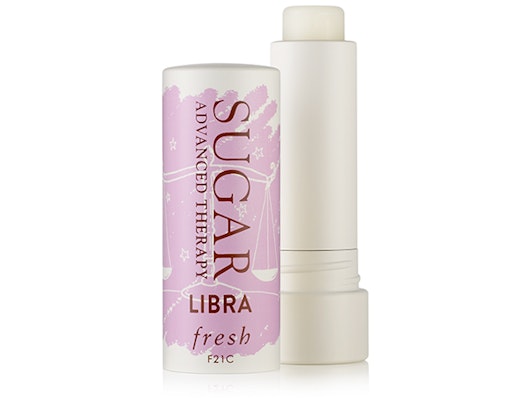 Who: Emily
What: Fresh® Limited Edition Zodiac Sugar Lip Treatment Advanced Therapy ($26)
Why: Slap a zodiac sign of any kind on anything and I'm first in line to grab it. Case in point: this Fresh lip treatment. While Fresh's tinted balms may be its most popular, I am actually thrilled that this limited-edition packaging is on a clear formula — it makes it accessible for anyone who loves astrology (yes, it's available in all 12 signs!). Besides, the sea fennel- and orange extract-packed treatment is seriously pampering on my seasonally parched lips. Once I run out, I plan on saving the illustrated cap and swapping it onto one of my other Fresh balms.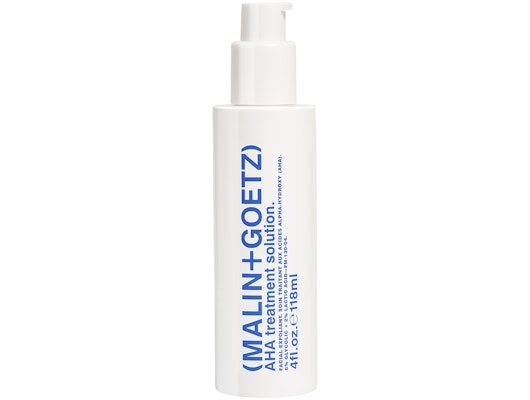 Who: Thia Laurain, Social Media Editor 
What: (Malin + Goetz)® AHA Treatment Solution ($42)
Why: I use an acid-infused toner nightly, but I've recently swapped in Malin + Goetz's new AHA Treatment Solution instead, and have been loving the results. A blend of two of my favorite acids — six percent glycolic and two percent lactic — exfoliate and brighten, while niacinamides and witch hazel reduce excess oil and clarify. It's surprisingly gentle, and the minty scent is a welcome, refreshing addition to my nighttime routine.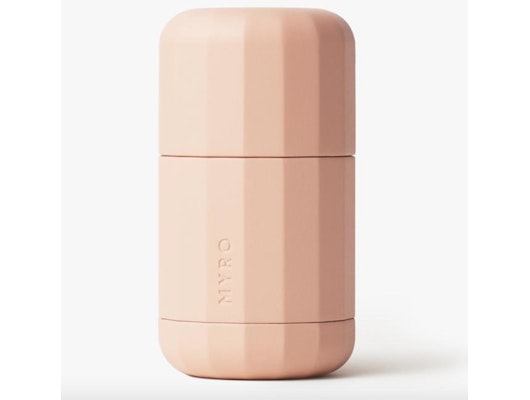 Who: Thia
What: Myro® Refillable Deodorant in Big Dipper ($10)
Why: The quest for finding my dream natural deodorant has thus far been a lose-lose situation—until I tried Myro. The plant-powered formula actually keeps me dry, and the light lavender, bergamot and vetiver scent is ultra-sophisticated and doesn't smell like, well, deodorant. Bonus: The geometric case looks so cool you won't think twice about public 5 p.m. touch-ups in the office bathroom.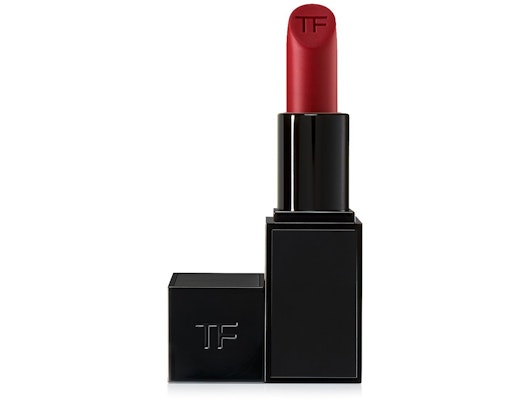 Who: Thia
What: Tom Ford® F*cking Fabulous Lipstick ($60)
Why: The name says it all. I'm a connoisseur of red lipsticks, and though I typically tend to stick to mattes, this one intensely shiny formula truly is fabulous. Wear this on a day when you need a major confidence boost and just wait until someone asks what shade you're wearing — because I promise you, they will.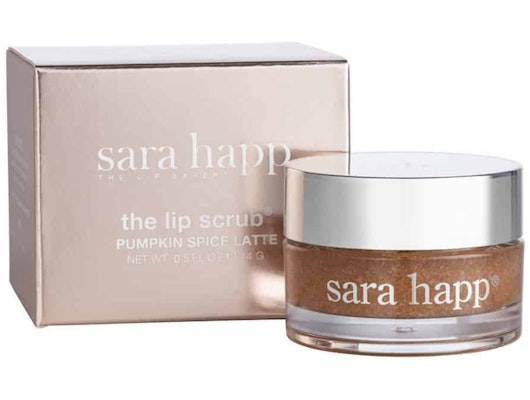 Who: Sophie Wirt, Beauty Editor
What: Sara Happ® Pumpkin Spice Lip Scrub Set ($50)
Why: I love a good matte lipstick. So, naturally, I love any product that will prep my lips to be the perfect canvas — specifically, lip scrubs. Recently, Sara Happ released a pumpkin spice lip scrub; not only does it slough off flakes, but it emanates the aroma of the season.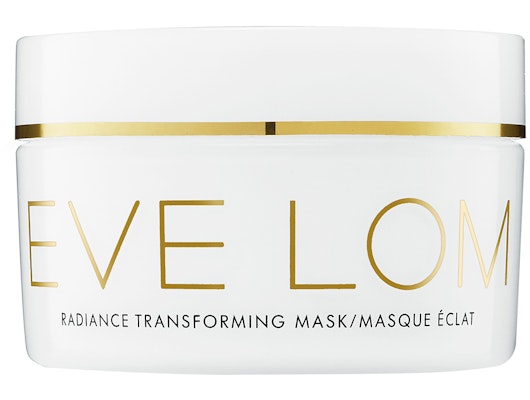 Who: Sophie
What: Eve Lom® Radiance Transforming Mask ($90)
Why: It's getting colder in NYC, and I can practically feel my skin becoming more dry by the minute. This ultra-hydrating mask from Eve Lom is the perfect way to wrap my face in a cozy blend of hydrating oils, including jojoba and hemp seed. The result: significantly softer skin that's ready to brave the elements.
Who: Sophie
What: Jouer Cosmetics© Essential High Coverage Liquid Concealer ($22)
Why: I rely on concealer to cover perpetually dark undereye area — so I've tried a lot of formulas. This one is incredibly creamy and never cakey, thanks in part to an infusion of hyaluronic acid. Plus, the applicator itself is broad and fluffy, making it super comfy to apply.
Allergan may receive commission for purchases made through links in this article.
Products were gifted to the author for the purpose of writing this article.