In 2011, I started seeing enticing new subway ads touting a new FDA-approved fat-eliminating treatment called CoolSculpting®. Beyond the words "FDA approved" and "fat eliminating," I barely knew anything about it — but that didn't stop me from immediately booking an appointment to try it. After all, it sounded too good to be true. And if you'd asked me after that 2011 treatment, I'd say it was. 
[Editor's note: The CoolSculpting treatment is a non-invasive fat-freezing treatment that effectively reduces fat in certain self-proclaimed "problem spots" in the submental and submandibular areas, thigh, abdomen, flank, and upper arm, along with bra fat, back fat, and underneath the buttocks (you know, those bulges that just won't go away, regardless of how much you sweat it out on the treadmill). While it isn't a weight loss solution, fat-freezing can reduce pouches of fat. As with any procedure, there are risks and side effects, so talk to a licensed provider to see if it's right for you.]
Despite my initial lackluster (and cold!) experience, I tried CoolSculpting again with different practitioners in 2018 — and I'm glad I did. The technology has changed a lot since since then. Now, over a decade later, CoolSculpting can treat so much more. Keep reading for the evolution of the treatment (including updates to the ideal patient and targeted areas) and for my results.
Then: The Appointment
My knowledge of the procedure barely extended beyond the brief explanation I received before my appointment. I knew I would have a device — that was not unlike a frigid shop vacuum — attached to my love handles, and I would have to lie still for an hour on each side. During the treatment, the tool would cause the fat cells under my skin to freeze to death, then be flushed out of my body through my own natural elimination system. I was told I would see results in about three months.
Soon, I was lying face-down on a table as a technician covered one of my flanks with a huge, gooey sticker. This protected my skin from the blast of cold as she attached a rectangular suction cup to my body. The cup was part of a long tentacle leading to a groaning machine. She left the room and told me she'd be back in an hour to swap sides. Luckily, I had been told to bring a book.
Then: The Results
After the two-hour session, I wiped the goo off my body and went home. My love handles had a pins-and-needles sensation for few hours (and then went numb for several days) but otherwise, I resumed a normal life. I waited patiently for my fat to disappear. It didn't — not even after three months.
Now: The Consultation
Even though CoolSculpting didn't work well for me the first time, I still found myself in a consultation with Laura Dyer, MSHS, PA-C, physician's assistant at Dr. Amy Weschler's dermatology practice in NYC, talking about going through the process again after having tried it seven years ago. That's because the technology has come a long way in those seven years. Also, Dyer has performed more fat freezing procedures than any other single person in the world (over 15,000, to be exact).
"CoolSculpting now has eight different fat reduction FDA clearances," says Dyer, meaning that you can now tailor the sucking attachments to specific areas of the body. It's not just for the love handles: you can also use it on the stomach, thighs, arms and even the chin. The applicators themselves are more advanced, too. "Now they're wider and shallower," says Dyer, which means more they're also more effective. "With the new generation applicators, it's on average 23.7 percent fat reduction after each treatment."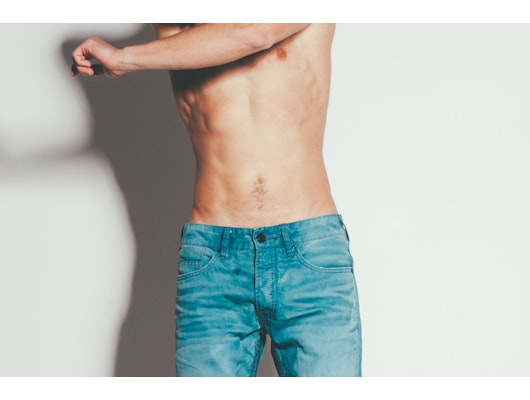 Stocksy United / Nemanja Glumac
Does not imply person featured in photograph had the CoolSculpting® treatment.
Perhaps one of the most significant differences, though, is time commitment. That hour-long treatment has been reduced down to just thirty-five minutes per area. "The reason we shortened the time is that we actually went one degree colder [than before]," says Dyer. "So, it's a colder treatment, but we're still getting the right amount of energy extracted in a lesser period of time, which delivers the same results."
It's not just the technology that's changed, either. When CoolSculpting first hit the market, the ideal candidate was someone who was extremely fit, who worked out on a regular basis and had small pockets of fat they they were not able to get rid of by diet and exercise alone. I do not fall into this "super fit" category. (I am not overweight, but I have also belonged to a gym in my neighborhood for three years and have never once set foot inside.) This is a possible reason why my first round of fat freezing didn't do much.
Luckily for me, and for most people, the target candidate for this procedure has evolved with the technology. CoolSculpting is still not a weight-loss treatment, but is best for "someone who's at or around an ideal weight," says Dyer. "They don't have to be that super fit or super thin, just someone who's able to maintain their weight." Maintenance is key: "As long as you can maintain your weight, you can keep the results forever," says Dyer.
With my t-shirt pulled up around my armpits, Dyer only had to give a quick glance to tell I was part of this "not super fit" category. "You're a perfect candidate," she declared, even after I admitted to my ice cream addiction. She then went to work, telling me how she would attack my bulging midsection. She decided to do three rounds with two attachments at once.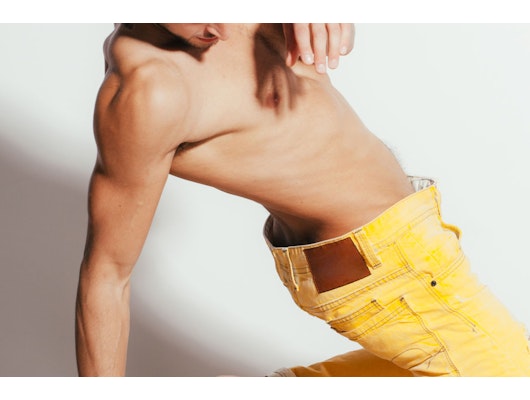 Stocksy United / Nemanja Glumac
Does not imply person featured in photograph had the CoolSculpting® treatment.
That's a total of six areas: both my love handles, the full span of my stomach and an angled area on each side, to attempt to bring out that coveted abdominal "V" shape. "We've realized the art of CoolSculpting is the whole sculpting part," says Dyer. "Before, we were just de-bulking or taking down fat. Now, we're actually really helping bring out people's best shapes." If this can finally get me that "V", then I decided I will do anything she tells me.
As for my previous experience: "The main reason people are dissatisfied is that they were undertreated," says Dyer. 
Now: The Appointments
I came back a week later for my first session. Dyer recommended two sessions for optimal results — another change from my previous experience with fat freezing. "Every one of my patients does two treatments," she said. "With each treatment, you get a 20 to 25 percent reduction of fat. [So with two treatments], that 40 to 50 percent reduction in the fully-treated fat pad is way more significant than a section being treated just once." A possible fifty percent reduction of fat is exactly what I signed up for. 
I was shown to a treatment room which consisted of a dentist-style chair flanked by two huge machines similar to the one I had seen before, but more modern-looking. I changed into a pair of paper culottes and climbed aboard. Dyer and her assistant affixed the same gel pads to my body, attached the two attachments the same way as before and, after supporting them with little pillows, left me with my laptop. Yes — instead of lying still like I'd had to during my previous treatment, I was able to get some work done during my appointment.
The initial feeling under the attachments was not comfortable — like exposing a very specific part of your skin to a Minnesota blizzard — but it lasted about a minute before they went completely numb. I was even able to forget they were there. I also experienced an unexpected benefit to the treatment: a surge in adrenaline that allowed me to get more work done in those two-and-a-half hours than I sometimes do in twice the time.
Dyer came in after each session to remove the attachments, re-apply the gel pads in new places, and re-attach the machine. Immediately after removing them, she gave me a vigorous massage to help stimulate the blood flow back to the freezing area. This sensation was uncomfortable, like when you walk in from a blizzard and the blood rushes back to your frosty hands: prickly and hot. But the massage wasn't just to help reduce numbness — it serves a double duty purpose. "It increases the efficacy by 68 percent," says Dyer.  "Without the massage, we're only about 12 percent fat reduction, so it's a really important component of [fat freezing]." (I had not gotten a massage the first time I did this.)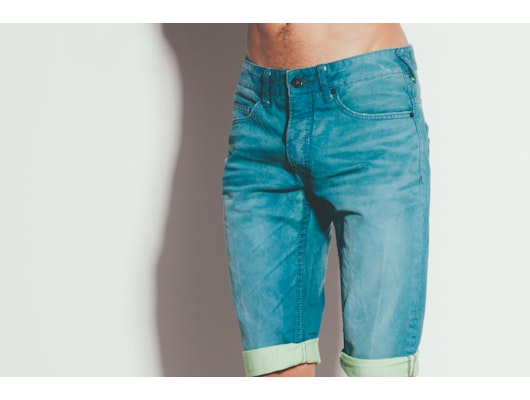 Stocksy United / Nemanja Glumac
Does not imply person featured in photograph had the CoolSculpting® treatment.
Once my three sessions were done, and I left the office feeling only mildly stickier and colder, I went back to my normal life. Like I had after my previous experience, I experienced some numbness. I walked around the rest of the day feeling like I had an inner tube around my middle, the numbness wrapped around me like a cocoon. It continued for a couple of days and gradually went away, though I did experience some brief shots of numbness and a pins-and-needles-like sensation at odd times. (This was also normal.) I had no bruising or swelling, though some people do experience those side effects.
The second session went down exactly the same as the first. The only difference was that instead of experiencing the adrenaline rush I got the first time, I almost immediately fell asleep and snoozed through most of the treatment. What had previously been a highly productive morning turned out to be an expensive naptime.
Now: The Results
I'm now two months past my second CoolSculpting treatment. Do I see a difference? Maybe. I resigned myself a long time ago to the fact that I'll never have a six-pack, so my expectations are not so high. But I do feel different. My clothes fit slightly better; my pants feel looser and I'm a little more comfortable wearing a t-shirt. My stomach feels tighter when I'm standing up. I feel my weight distributed differently, but perhaps the biggest difference is that I'm more aware of my body. Not only that, but I'm more aware of what I'm doing to my body. I don't want to do anything to mess up the possibility of optimal results, so I'm more aware of what I eat. I can't say I've visited my neighborhood gym yet, though — maybe I will after the third fat freezing appointment.
CoolSculpting® is an Allergan®-owned non-invasive fat reduction treatment.
CoolSculpting® Treatment Important Information 
Uses
The CoolSculpting® procedure is FDA-cleared for the treatment of visible fat bulges in the submental (under the chin) and submandibular (under the jawline) areas, thigh, abdomen and flank (love handles), along with bra fat, back fat, underneath the buttocks (also known as banana roll), and upper arm. It is also FDA-cleared to affect the appearance of lax tissue with submental area treatments. The CoolSculpting procedure is not a treatment for weight loss.
Important Safety Information 
The CoolSculpting procedure is not for everyone. You should not have the CoolSculpting procedure if you suffer from cryoglobulinemia, cold agglutinin disease, or paroxysmal cold hemoglobinuria.
Tell your licensed healthcare provider if you have any medical conditions including recent surgery, pre-existing hernia, and any known sensitivities or allergies.
During the procedure you may experience sensations of pulling, tugging, mild pinching, intense cold, tingling, stinging, aching, and cramping at the treatment site. These sensations subside as the area becomes numb. Following the procedure, typical side effects include temporary redness, swelling, blanching, bruising, firmness, tingling, stinging, tenderness, cramping, aching, itching, or skin sensitivity, and sensation of fullness in the back of the throat after submental or submandibular area treatment.
Rare side effects may also occur. CoolSculpting may cause a visible enlargement in the treated area which may develop two to five months after treatment and requires surgical intervention for correction.
Ask your licensed healthcare provider if CoolSculpting is right for you. To learn more about what to expect, visit the CoolSculpting website and comprehensive Important Safety Information.