Some of the most gorgeous women in Hollywood — including Sandra Bullock, Halle Berry, Julianne Moore, and Nicole Kidman — are in their 50s. There's no question they each won the genetic lottery, but we're betting they also know the importance of a good skincare routine and understand that it needs to change as their skin ages.
"In your 50s, skin cell turnover, collagen production, antioxidant activity, and retention of hydration function at low levels," says Dr. Joshua Zeichner, the director of cosmetic and clinical research for Mount Sinai Hospital's dermatology department. All of that leads to older-looking skin, but the right skincare ingredients can help counteract much of it. Here's your plan for glowing skin in your fifties. (In your forties? Discover the best ingredients for your skin here.)
Hyaluronic Acid
You've undoubtedly seen this superstar ingredient popping up everywhere — and for good reason. It's the ultimate hydration hero. "With age, the skin cannot protect itself as well as it could from the environment when it was younger," says Dr. Zeichner. "Especially in your fifties, the skin may be dry, leading to inflammation, itching, and dullness. Hyaluronic acid is an ideal ingredient for mature skin because it offers both hydration benefits as well as a cosmetic plumping to improve the appearance of fine lines and wrinkles."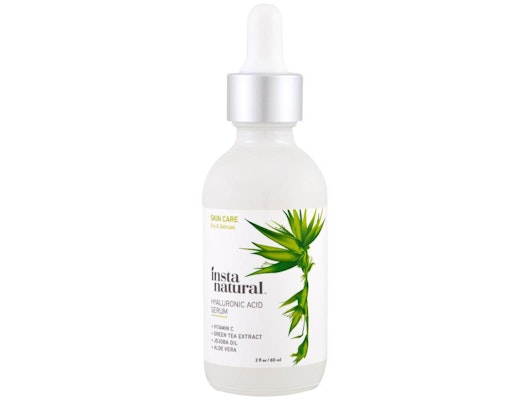 Try: InstaNaturalTM Hyaluronic Acid Serum ($18). The mixture of hyaluronic acid, Vitamin C, jojoba oil and green tea extract works to hydrate, brighten and protect skin.
Ceramides
Ceramides are another key component of skin hydration. Think of them as the molecules that hold the skin cells together and seal in moisture. Though they're found naturally in the body, ceramides decrease with age. "Products with this ingredient keep skin healthy and prevent some of the moisture loss that typically worsens as estrogen drops in this age group," says Dr. Rachel Nazarian, a dermatologist in New York.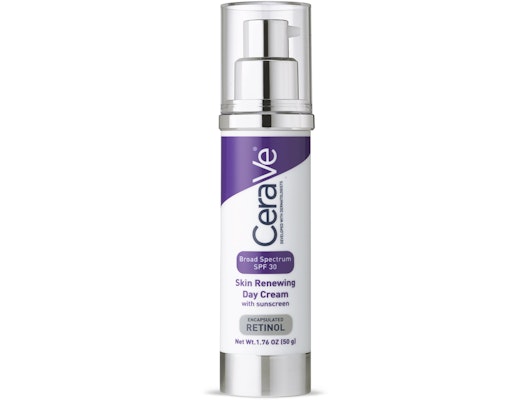 Try: CeraVe® Skin Renewing Retinol Day Cream with Sunscreen ($18). This do-it-all cream is jam-packed with three essential ceramides, hyaluronic acid, encapsulated retinol — plus broad-spectrum SPF to fight the sun's harmful rays.
Peptides
Thin skin is another common problem that happens in your fifties, says dermatologist Dr. Debra Jaliman. To help combat it, look for products containing peptides. "Peptides trigger the production of collagen, the protein that provides the foundation for the thickness of skin," she says. "When you apply topical peptides, they also [help] minimize wrinkles and give your skin a more youthful appearance."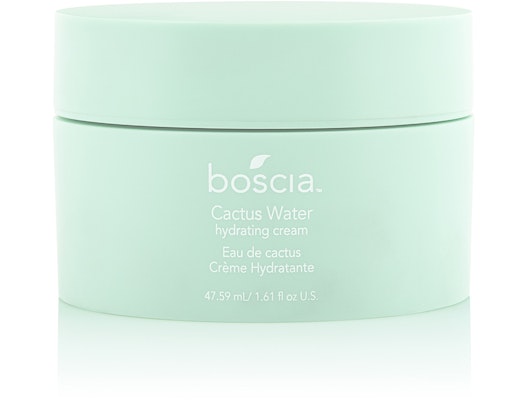 Try: BosciaTM Cactus Water Hydrating Cream ($38). The peptide complex found in this lightweight moisturizer helps improve skin tone and elasticity, which can minimize the appearance of wrinkles.
Vitamin C  
"Your skin has natural antioxidant defenses, which decline with age," says Dr. Zeichner. "Antioxidants act like fire extinguishers, putting out inflammation in the skin caused by free radicals. It is free radical damage that is responsible for destruction of collagen and harm to our cells' DNA." He likes all of his patients in their fifties to use an antioxidant serum like one with vitamin C. "Besides putting out a free radical damage that harm the skin, vitamin C interferes with production of abnormal collagen," he notes. "This means that it can improve skin tone and lighten dark spots."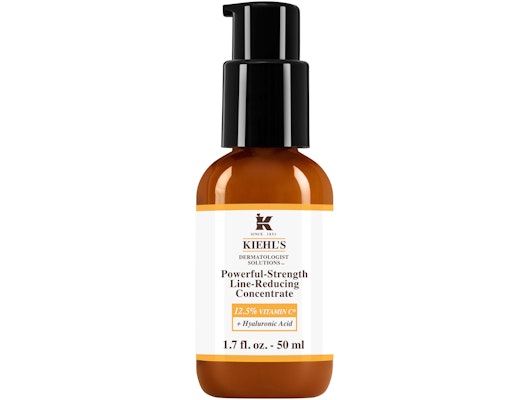 Try: Kiehl's Since 1851 Dermatologist SolutionsTM Powerful-Strength Line-Reducing Concentrate 12.5 percent Vitamin C ($62). Hyaluronic acid is mixed with 10.5 percent pure vitamin C and two percent vitamin Cg (a synthetic version of the ingredient that) in this powerhouse serum.
Vitamin K
Dr. Nazarian also recommends antioxidant-heavy products to her 50-something-year-old patients. She's particularly fond of formulas that include vitamin K because they can help improve the health of the blood vessels under the skin. "Vitamin K decreases broken blood vessels in the skin that lead to redness, which is a problem commonly noted after years of sun exposure and inflammation," she explains.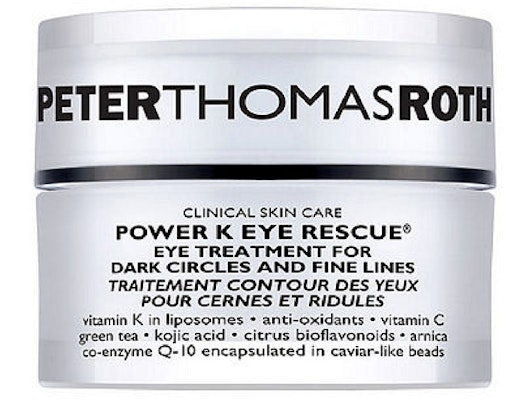 Try: Peter Thomas Roth® Clinical Skincare® Power K Eye Rescue®  ($100). Use your ring finger to tap on this eye treatment once or twice a day. In addition to working to reduce redness and dark circles, it has light-diffusing properties to instantly brighten the appearance entire eye area.
Glycolic Acid
"In your fifties, skin cell turnover becomes sluggish, says Dr. Zeichner. (Are you noticing a theme here?) "As a result, dead cells may accumulate on the surface of the skin, interfering with the ability of light to effectively reflect off the skin surface." What that means for your skin is a dull, not-so-luminous complexion. Alpha hydroxy acids (AHAs) work to exfoliate and unglue the dead cells, which leads to more radiant skin. Glycolic acid has the smallest molecule of all the AHAs, so it's able to deeply penetrate skin and also help stimulate collagen to strengthen the skin foundation. (Read our primer on skincare acids here.)
Try: SkinMedica®  GlyPro Renewal Cream ($94). This antioxidant-rich glycolic acid-infused cream encourages skin renewal and softness. It can help diminish the appearance of fine lines and wrinkles, and help support natural skin turnover for smoother-looking, softer skin — just dab on a little bit before bed.
Licorice Root Extract
Signs of skin damage are practically unavoidable by the time you hit 50, oftentimes thanks to years spent in the sun without protection. To decrease the telltale hyperpigmentation, Dr. Nazarian recommends that her patients use products with licorice root extract. "It helps minimize some of the darkening that happens with long-term sun exposure," she says, "and over time, use of this ingredient can even out the skin color." Bonus: It also has skin-soothing anti-inflammatory properties, which makes it especially helpful for sensitive skin.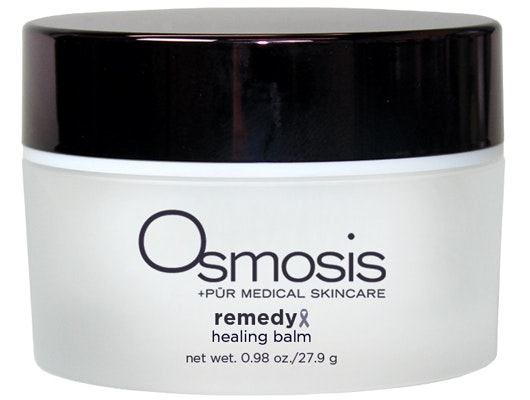 Try: Osmosis + Pur Medical Skincare® Remedy Healing Balm. Use this new supercharged hydrator that's loaded with licorice root extract and shea butter at night as a sleeping mask and wake up to supple skin.
Allergan may receive commissions for purchases made through links in this article.