For many facemasks, efficacious ingredients often seem like an afterthought, thrown in after glitter or bright dyes. But just when I thought I'd seen every shimmering, technicolored, metallic, or otherwise souped-up formula, along came the Algenist® ALIVE Prebiotic Balancing Mask ($38), which proves masks can be equally fun and functional.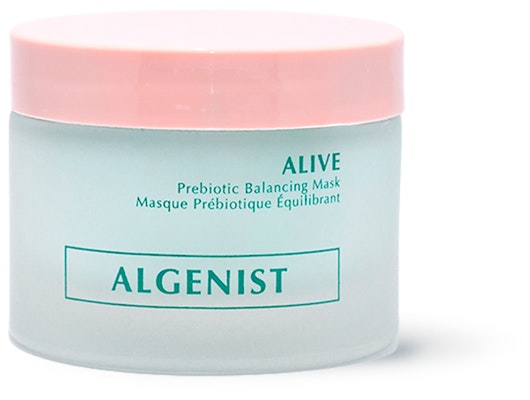 Algenist isn't into gimmicks. Instead, it sticks to evidence-based ingredients like alguronic acid, a proprietary skin-protecting microalgae that claims to soften fine lines with repeated use. This algae is infused into every Algenist product — including the new mask. The mask also contains prebiotics and probiotics. Over time, it claims to balance skin's bacteria, ultimately keeping it clear and healthy.
But this stuff is more than a concoction of skin-loving ingredients; the formula is practically art.
Allow me to explain: Initially, it looks mint green. After a few rubs, it turns a rosy pink — and you've given yourself a little face massage to boot. Though the color shift seems magical, it's heat caused by the friction that spurs the reaction. "As you massage the mask onto your skin, it transforms from mint green to your own unique pink," says Shannon Shapiro, Algenist Director of Marketing. "Once the mask is fully pink, you know it's activated and the quick, effective three-minute detox begins."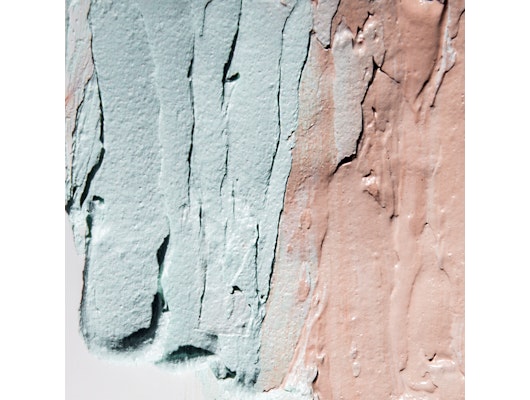 Courtesy
The formula is only slightly thinner than Greek yogurt and spreads just as easily. It doesn't crack or shrink onto skin; instead, it dries down comfortably after three minutes (I like to gob it on before I brush my teeth).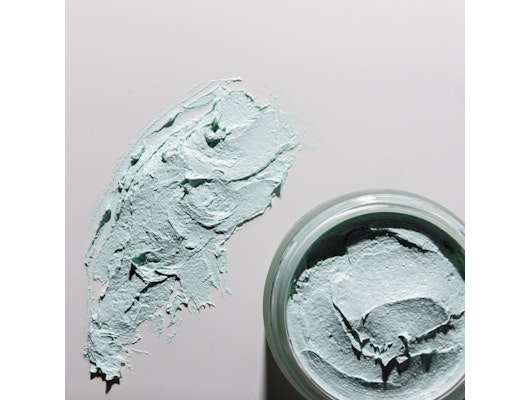 Courtesy
While it's not an exfoliating mask, per se, it does feel slightly sandy upon rinsing and leaves my skin looking brighter as a result. It also leaves me feeling significantly cleaner — without that tight, dry feeling that often accompanies hardworking cleansers. Anecdotally, my skin looks somehow younger and plumper for about an hour post-use, making this mask an ideal pre-makeup prep step when I want to look extra-good.
I have been using this mask for the recommended two to three times per week, and I can honestly say that my face feels smoother and overall less grimy — which is a huge plus for my pollution-pummeled skin. Plus, it might just be the most fun I've ever had with a face mask.
Products may have been gifted to the author for the purpose of writing this article.