The story of splurging on countless beauty creams and serums — only to end up slathering them on in vain — is a tale that's far too common. Many products do a wonderful job of hydrating, preventing damage, or temporarily blurring fine lines. Still, it's completely possible to spend thousands of dollars over a lifetime on products that may never help improve the appearance of the underlying problem — even temporarily. In this case, that underlying problem is wrinkles, particularly those that can form around the eyes and forehead.
More and more people are trying the injection route to combat the issue, though. Injectable wrinkle reducers —a temporary treatment that helps improve the appearance of moderate to severe lines and wrinkles in areas of the face, like the crow's feet, forehead, and frown lines.
Don't believe us? In 2017 alone, over 7.2 million people received some form of wrinkle reducer. Want to hear more about it? Read on and then go see a licensed provider for a consultation to hear more about the possible risks and benefits for you.
[Editor's Note: injectable wrinkle reducers are a prescription medical treatment with possible side effects. Please consult with a licensed provider to assess if they are right for you.]
To learn more, we consulted five women to hear their personal experiences. Not only did they share how much cash they spend on their treatments — which varies depending on location, provider, and how many areas are treated — but they also revealed what it's like to receive their injections.
Julie Kreiter, 44; Chicago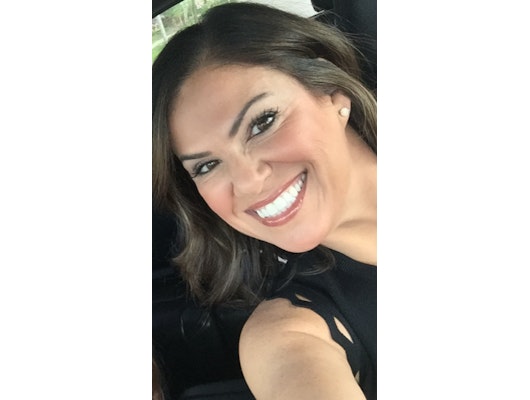 About four years ago, at age 40, Julie Kreiter had a conversation with her girlfriends about injectable wrinkle reducers for her moderate to severe wrinkles. It was at that time when she discovered she was the only one in her circle who hadn't yet tried it. That, she says, was the stamp of approval she needed to make the appointment with her doctor. Now she gets injections for her forehead, the elevens, and crow's feet, and she's exceptionally happy with the results.
"The years of little-to-no sunscreen and too much exposure to the sun had really taken a toll on my face," she says. "Now that I've started with wrinkle reducers, there's nothing better than looking in the mirror] and seeing smoother skin. Wrinkles are not the first thing I see anymore."
She explains that it was very important for her to find someone she trusted and whose work spoke for itself. She found that at Chicago's VITAHL Medical Aesthetics, where she currently gets wrinkle reducer injections two to three times a year with an approximate annual spend of $650.
"Recently, I had a makeup artist tell me that she wouldn't have known that I had [injections] unless I told her. She just thought [it was] natural skin," she tells us. "That's the sign of really good work."
Danielle Guercio, 31; NYC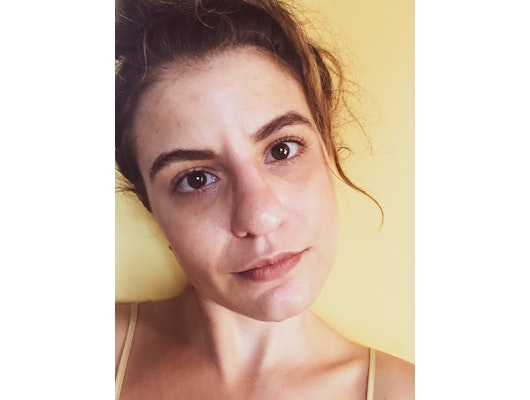 As a beauty writer, Danielle Guercio's story about her first experience with injectable wrinkle reducers is a bit different from others. She was on assignment, back in 2016, to vet an at-home med spa service called Refined Aesthetics and was "essentially given carte blanche to try any of their services."
She opted for wrinkle reducers to alleviate her moderate to severe wrinkles in her brow area, had a positive experience, and since then has had one additional treatment with Park Avenue Plastic Surgeons in NYC. Though her particular services were comped, she estimates they were valued at $500 each.   
"I really loathed what facial tension and not wearing my glasses seemed to do to my brow area," she explains. "I like that [the treatment] didn't hurt much, is temporary, and that it made my face feel completely smooth." Editor's note: Keep in mind everyone's experience is different! Be sure to talk to your doc about any risks and benefits questions you have about the treatment.
The wrinkle reducer also helped streamline her cosmetic routine, she tells us. "After the treatment, I felt like I wanted my eyebrows to grow in more naturally," she explains. "I didn't need that 'carved' [eyebrow] look I usually went for pre-injections."
Zabina Batada, 47; Plano, Texas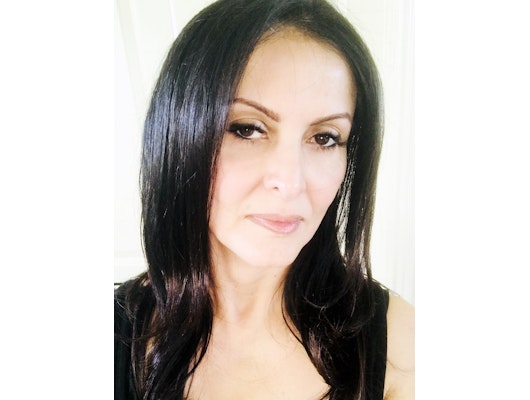 Zabina Batada, who's based in Plano, Texas, started to feel bothered by a severe crease that had formed in between her eyebrows at around age 40.
"I decided to try [injectable] wrinkle reducer and loved it," she tells us. "I'm so happy that I started when I did. I've been getting treatments for seven years now." She adds, "I feel that [wrinkle reducer] does [the] job . . ."
Though she's tried a few different providers, she currently goes to Dr. Gregory Roberts, who she describes as someone who has her best interests in mind. She gets treatments done two to three times per year, spending between $1,000 and $1,500.
Megan O'Brien, 42; Los Angeles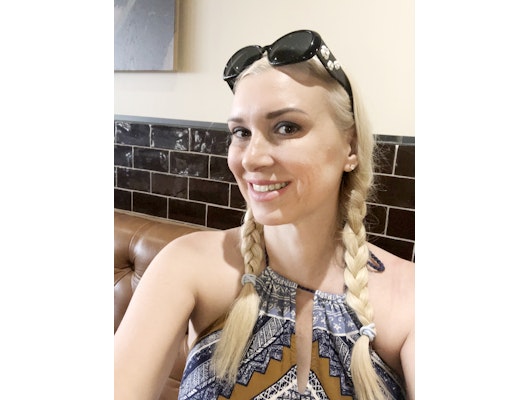 "I started to get [wrinkle reducer] relatively early," says Megan O'Brien, who's based in central California. Her preferred dermatologist is Dr. Tanya Kormeili out of Santa Monica. "I was in denial my entire childhood and early teenage years that I needed glasses. Instead, I found it better to walk around for a decade squinting. This left me with both moderate to severe crow's feet and eleven lines between my brows."
Currently, she gets injectable wrinkle reducers in her forehead, crow's feet, and elevens, saying that she likes knowing she is "able to smooth what ails her" and can begin seeing results in a few days.
"I like the much smoother makeup application with a crease-free canvas," she tells us. "I know it's time to [make an appointment] when my face starts to resemble the Grand Canyon and my concealer falls into the cracks. In terms of skincare, I use a moisturizer only when my skin is dry in the winter."
It's been over a decade since O'Brien first experimented with wrinkle reducer, and she's continued treatments ever since. She spends a total of $6,000 on all medical aesthetics treatments per year, with about $4,000 of that going toward wrinkle reducer specifically.
Remember that retreatment should be no more than every three months.
Kristen Mack, 40; Del Mar, Calif.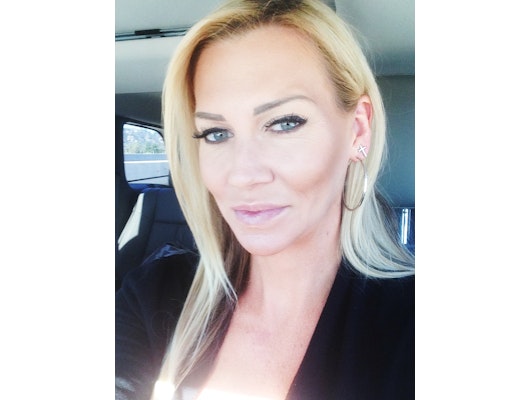 Kristen Mack was 32 when she first began getting injectable wrinkle reducers, and it all began with a very fortuitous event.
"I won a $1,000 gift certificate for cosmetic injectable treatments with a plastic surgeon in Beverly Hills and I fell in love with the results," she says. "I currently get wrinkle reducers to treat moderate to severe forehead wrinkles, the elevens, and crow's feet. I love the non-invasiveness."
In the name of smoothing away the look of lines, Mack had tried all kinds of solutions, but saw very minor results. "I always felt like all the topical solutions made almost enhanced the lines I was trying to hide," she explains. "In the end, nothing has given the smoothing result like [wrinkle reducer] has."
Now, eight years later, she says she maintains treatments by getting wrinkle reducer injections every four to five months, spending an average of $1,200 per year. Her preferred provider is Dr. Paul Chasan at Del Mar, California's Ranch and Coast Plastic Surgery.
While these women were satisfied with the skin-smoothing results of their injectable wrinkle reducers, don't forget: this is a medical treatment. Before trying it yourself, it is essential to consider the risks and side effects. Thinking about trying injectable wrinkle reducers? Chat with a trained aesthetic specialist to find providers near you! 
---quiz start
---quiz end