September is a tough month for beauty concerns. There's the oppressive, holdover heat of summer, and the brisk winds of fall. Add in the transition from laidback long weekends back to busy schedules, and hair and skin can go through a bit of an identity crisis. While it's easy to see managing these issues as frustrating, the editors of SpotlyteTM like to see it as a fun challenge. Below, discover the products that we're swearing by to keep beauty concerns in check — or helping us just have fun with our regimen.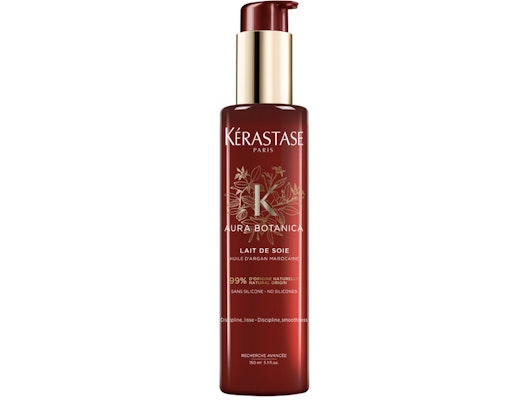 Who: Lauren Levinson, Editorial Director
What: Kérastase® Aura Botanica Lait de Soie ($22)
Why: Aura Botanica is by far my favorite of Kérastase®'s range as the products are about 99%  natural. The latest of the bunch is this blow-dry milk that makes hair feel silky and protects it from 450°F of hot tools heat. It's essential to use a primer before you blow-dry, curl, or flat-iron your hair to ensure the tools don't burn your delicate strands. This one doesn't weigh my thick hair down but also keep its frizz-free thanks to Moroccan argan oil and Samoan coconut oil.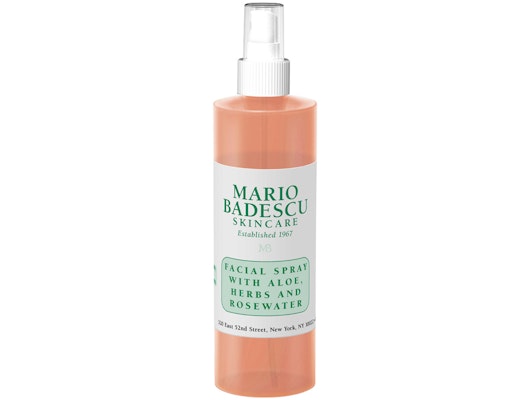 Who: Joslyn Winkfield, Senior Visuals Editor
What: Mario Badescu Facial Spray, with Aloe, Herbs and Rosewater ($12)
Why: While it's cooled down a bit here in NYC, the subway tunnels are still stifling. I spray this to cool down or whenever I need a mood boost throughout the day. It's also great to spritz on my face before my night moisturizer to help with absorption. The rose scent makes me feel extra chic.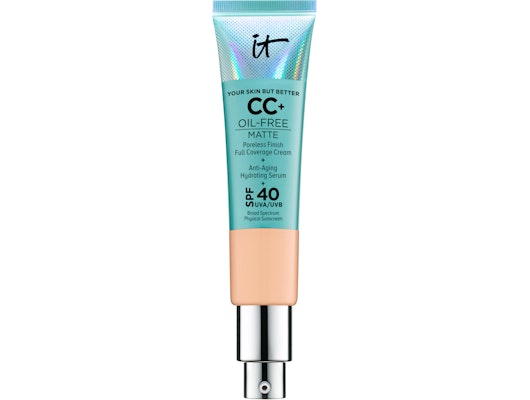 Who: Emily Orofino, Senior Beauty Editor
What: IT CosmeticsTM Your Skin But BetterTM CC+ Oil-Free Matte SPF 40 ($65, available in 12 shades)
Why: For my skin, early September delivers the greasiest days of the year — and no foundation has ever been capable of standing up to them. However, the debut of this product has brought a formidable challenger into the equation. Unlike most matte complexion products, this seriously full coverage formula has more of a velvety matte finish, so never looks dry, crusty, or calls attention to any imperfection. The cream covers it all and uses charcoal and two types of clay to help soak up my mid-day (or all-day) oil slicks. But my personal favorite part is that it has sunscreen in it to help protect my skin (even as the days get shorter), wrapping up two of my most necessary steps into one.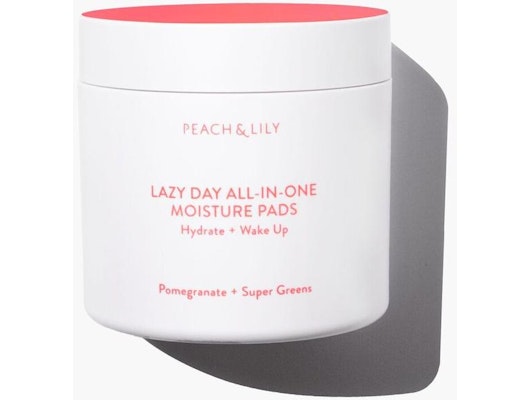 Who: Thia Laurain, Social Media Editor
What:  Peach & LilyTM Lazy Day All-In-One Moisture Pads ($39)
Why: These innovative moisture pads from the latest skincare drop of the cult-favorite K-beauty brand, Peach & Lily®, are a total game-changer. Each pad is infused with with botanicals like soothing bamboo, brightening pomegranate, and nutrient-rich broccoli to leave your face nourished and hydrated in just one swipe. Perfect for lazy late summer — and extra-busy fall — days ahead.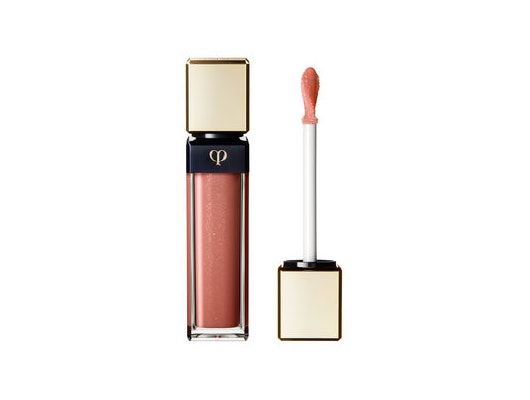 Who: Sophie Wirt, Beauty Editor
What: Clé De Peau Beauté Radiant Lip Gloss in Warm Crystal ($36)
Why: This formula proves shine doesn't require compromise. Unlike many of its peers, the gloss practically melts into your lips (instead of sticking to them). The comfort factor begins with the applicator: a plushy, slightly-spiralized doe foot that hugs — no, cuddles — the curves of the lips. I love the "Warm Crystal" shade, a dimensional nude spiked with just the right amount of golden shimmer (it reads flattering, never tacky). The cozy hue is perfectly alluring on its own; alternatively, it's great glazed over pretty much any matte lipstick. Lastly, the packaging is gorgeous (this is Clé De Peau, after all), but I've also found it to be functional: The reflective cap becomes my mirror in a pinch.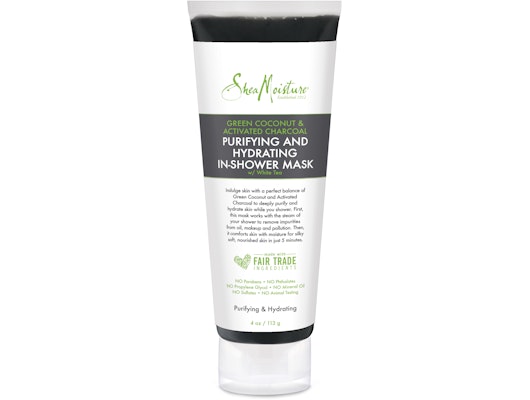 Who: Lauren
What: SheaMoistureTM Mask Green Coconut and Activated Charcoal Purifying and Hydrating In-Shower Mask ($22)
Why: When it coming to masking, I'm a bit lazy. I don't want to deal with leaving it on and washing it off (and risk messing up my blowout at my hairline). This mask is ideal since I can apply it in the shower (even with wet skin), leave it on while I am shaving my legs, and then rise it off. So when I step out of the tub, I am done. It feels a tad tingly and cooling — in a good way — when it contacts skin. This is the activated charcoal cleaning pores. The nourishing green coconut leaves my face feeling soft.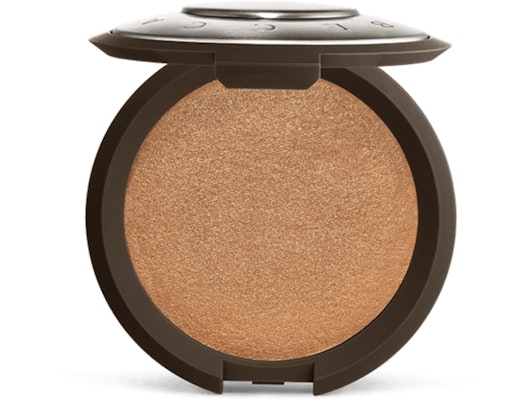 Who: Joslyn
What: Becca Shimmering Skin Perfector® Pressed Highlighter ($38)
Why: I've definitely fallen into a highlighter addiction that I can't seem to get out of — and I don't want to! To make glowy cheeks work-friendly, I rely on this formula. It offers just enough shimmer without turning glittery. Nearly every shade looks great on my brown skin, but I'm especially fond of Chocolate Geode, a luminous bronze. I swear it makes me look more awake!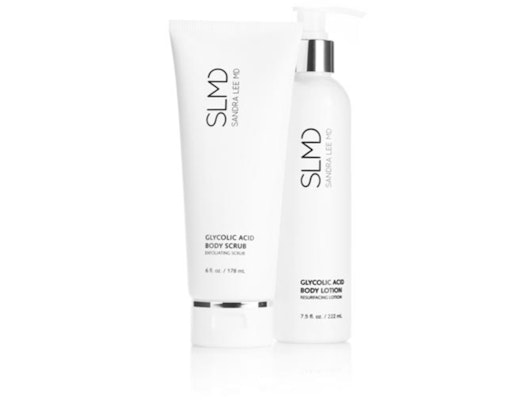 Who: Emily
What: SLMD® Sandra Lee MD Body Smoothing System With Glycolic Acid ($70)
Why: For as long as I can remember, I've been managing keratosis pilaris (a.k.a. "chicken skin") on my arms and legs. I've tried some wild stuff in the name of smoothing it out, ranging from as harmless as slathering myself with petroleum jelly (slimy, didn't work) to as harmful as exfoliating parts of my body with a pumice stone (effective, but painful and ill-advised). One of my favorite celebrity dermatologists, Dr. Sandra Lee — or Dr. Pimple Popper, as you might know her — has developed the ideal product duo for softer skin. The set features a scrub and body lotion that are each packed with a whopping 10 percent glycolic acid. The scrub buffs away dead skin and roughness as I shower, while the shea butter-rich body lotion (with a to-die-for caramel scent!) helps nourish. Both are total multi-taskers, thanks to the exfoliating powers of the glycolic. When used in tandem, I feel and see smoother, more even-toned skin.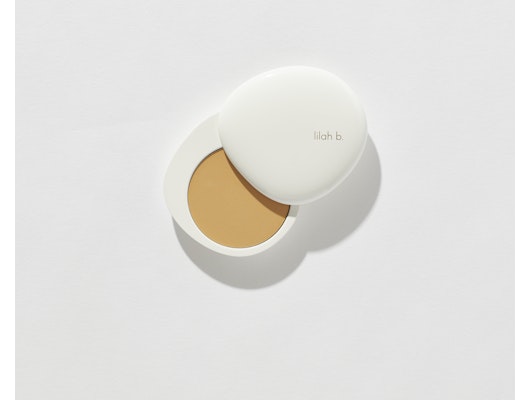 Who: Thia
What: Lilah B.® Marvelous Matte Créme Foundation ($54)
Why: This vegan cream-to-powder foundation is the latest addition to the lineup from natural beauty brand Lilah B.®. It features a silky, whipped formula with natural-looking full coverage that can easily be buffed out to a flawless matte finish. Bonus: it's housed in a gorgeous, ceramic-and-metal compact that looks stunning in Instagram flatlays — and the company will recycle it for you when you're done!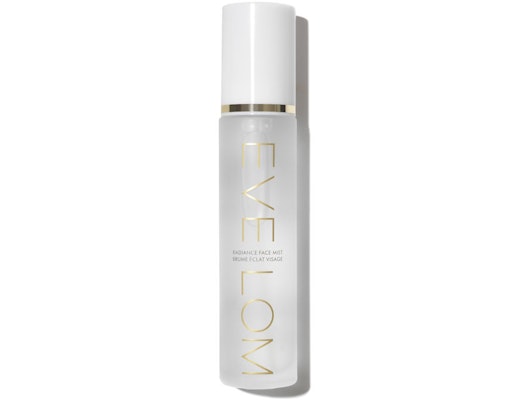 Who: Sophie
What: Eve Lom Radiance Face Mist ($49)
Why: I've been loyal to Eve Lom's skin-softening concoctions ever since I tried the brand's iconic balm cleanser. The latest addition, a gorgeous face mist, imparts similar silkiness with a single spritz. Anecdotally, a quick misting in the morning renders my usually-tight skin supple into the afternoon; clinically, the rosewater-spiked formula hydrates for up to 48 hours. I'd be remiss not to mention its elegant packaging, which has secured a permanent spot on my vanity.

Who: Lauren
What: Kai® Rose Deodorant ($24)
Why: Natural, rose-scented deodorant is the fancy product you never knew you needed. About a year ago, I switched to natural deodorants and never looked back. Our pits are places we easily absorb toxins, so it's important to keep chemicals away from underarms. This lovely translucent deo from Kai® feels cooling and soothing against skin while leaving behind a light rose fragrance. The vegan, cruelty-free formula contains vitamin E and chamomile, which offer hydrating and calming benefits to an often-razor-burned area. It's also free of aluminum, parabens, sulfates, phthalates, phosphates, and gluten.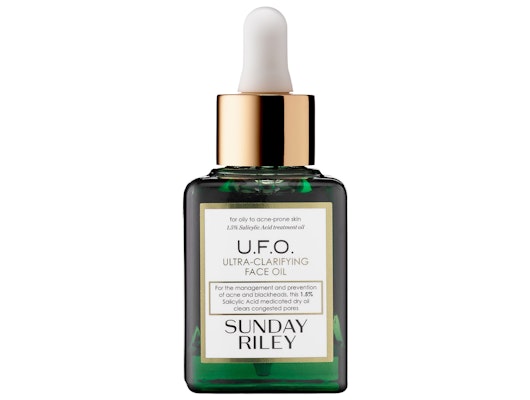 Who: Joslyn
What: Sunday Riley U.F.O. Ultra-Clarifying Face Oil ($40)
Why: It took some time to make this salicylic acid-packed dry oil work for my skin, but for me, the trick isn't applying it everywhere. I dab it on new pimples, and overnight, they seem to magically shrink in size. Plus, I like knowing that I'm treating my skin with adaptogens like tea tree oil — which will help my complexion learn to adapt to external stressors.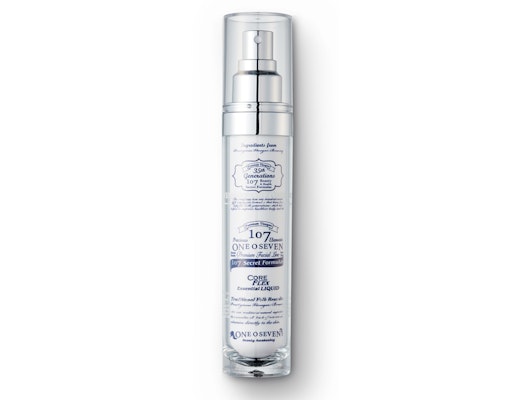 Who: Emily
What: Oneoseven Coreflex Essential Liquid ($64)
Why: If you've read about or dabbled in Korean skincare regimens, you already know that essences are an (ahem) essential step. Though they often have the same appearance and consistency as water, they're much more than they appear — especially in the instance of Coreflex Essential Liquid. I especially love that this nourishing fluid comes in a mess-free spray bottle. The nutrient-packed formula features vinegar that has been naturally fermented for seven years to deliver a hefty dose of amino acids to the skin. It also has a high percentage of soy milk ferment filtrate to deeply hydrate. By the way, that vinegar comes from the co-founder's family vinegar brewery, Hanega — which has been in the family for a whopping 35 generations.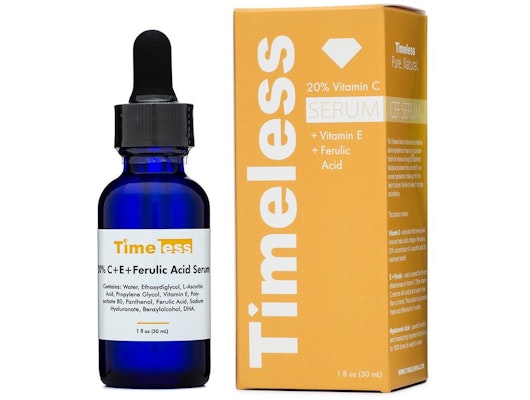 Who: Thia
What: Timeless 20% Vitamin C + E Ferulic Acid Serum ($16)
Why: I've been using this brightening serum as part of my nightly skincare routine for almost a year now, and the skin-evening, radiance-boosting results have me totally hooked. This affordable serum has proven to be a staple throughout the seasons. In winter, it revitalized my dull complexion, and it provides essential antioxidant and free-radical protection during the volatile NYC summer. Pro tip: vitamin C is most effective when fresh, so keep your bottle in the refrigerator to maximize its shelf life.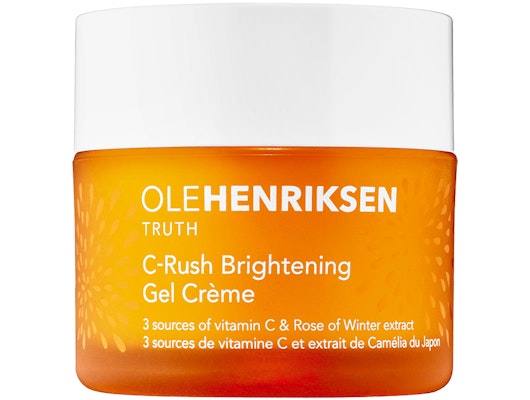 Who: Sophie
What: Ole Henriksen Banana Bright Eye Crème ($46)
Why: On days when my dark circles are at peak prominence, you can bet I'm making a beeline for this cream. The milky yellow tint cancels out under eye sallowness and amps up brightness, almost as if I'm sliding a digital filter over my shadows. Within a few seconds, the lightweight cream dries down to a smooth, hydrated canvas for concealer.
Allergan may receive commission for purchases made through links in this article.

Spotlyte Editorial staff received free samples of the following products: Peach & LilyTM, Mario Badescu, Eve Lom, IT Cosmetics, Kérastase Aura Botanica®, SheaMoistureTM, Cle de peau Beauté, Becca Cosmetics, SLMD® Skincare, Ole Henriksen, Lilah Beauty, and Sunday Riley.