Masking is having a moment: From slick sheet masks to glittery ones practically made for photo opps, there's no shortage of products to prove it. But while it's fun to slap on a panda-themed face mask just for the fun of it, acne masks entail higher stakes — especially when you want a breakout gone, STAT.
There are plenty of face masks that promise to purge pores and zap zits, but not all are created equal. According to medical director of Mudgil Dermatology, Dr. Adarsh Vijay Mudgil, exfoliation and pore-clearing are the most important properties of a good acne treatment mask.
"Salicylic acid helps clear pores and dry up superficial pimples," Mudgil explains, "while benzoyl peroxide works as an antibacterial agent against the acne-aggravating bacteria." Both are stellar zit-zappers, though the former is more widely used these days. Another superstar ingredient, charcoal, is having a major moment thanks to its ability to bind to impurities and purge pores. And finally, to soothe and hydrate, Mudgil suggests aloe vera.
Below, five acne masks made with a smattering of dermatologist-approved ingredients. Take your pick — then sit back, relax, and let the pore-purging begin.
Philosophy Purity Made Simple Pore Extractor Mask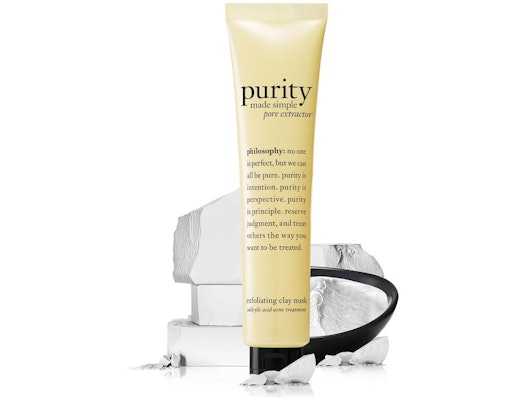 Plugged-up pores are no match for this mask. The creamy Philosophy Purity Made Simple Pore Extractor Mask ($35) contains salicylic acid to gently exfoliate and loosen dead skin, while sebum-sapping white clay helps the area look clean and toned. This mask works wonders as a concentrated blackhead treatment, too — simply swipe across problem spots for an easier, gentler (albeit less satisfying) alternative to a pore strip.
GlamGlow® SUPERMUD® Clearing Treatment
 
This metallic packaging is sexy and fun, but it's what's inside the jar that makes this stuff truly shine. Namely, a blend of not one, but six exfoliating acids, plus activated charcoal to help draw dirt and grime out of hiding. It's no wonder that GlamGlow® SUPERMUD® Clearing Treatment ($59) has gained an almost cult-like following since it hit the shelves in 2013!
Crop® Natural Turmeric Mask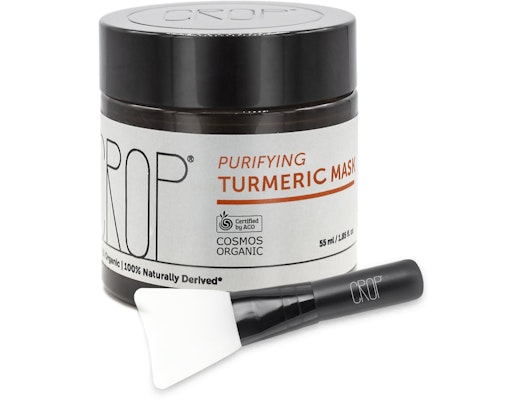 Turmeric and aloe are both natural inflammation-fighters; Crop Natural Turmeric Mask ($30) mask contains both. Not only does this formula work to soothe redness, but it simultaneously absorbs excess oil thanks to bentonite clay. Plus, this formula is 100 percent naturally-derived and over 80 percent organic. 
Herbivore Blue Tansy AHA + BHA Resurfacing Clarity Mask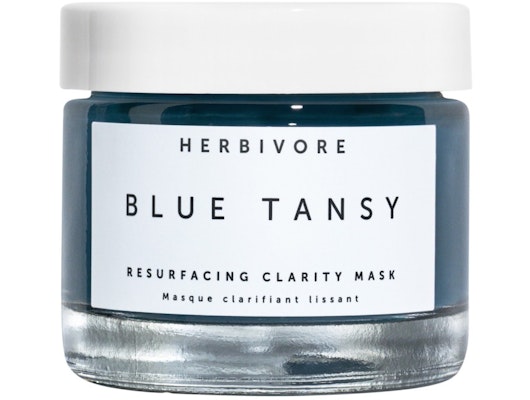 Herbivore Blue Tansy AHA + BHA Resurfacing Clarity Mask ($44) owes its striking blue hue to blue tansy extract. Additionally, the formula is laced with naturally-derived BHAs and AHAs plus salicylic acid, which help gently resurface skin and loosen clogged pores, respectively. We'd be remiss not to mention the packaging, which is sure to add a satisfying touch of minimalism to even the most cluttered of medicine cabinets.
Neutrogena® Light Therapy Acne Mask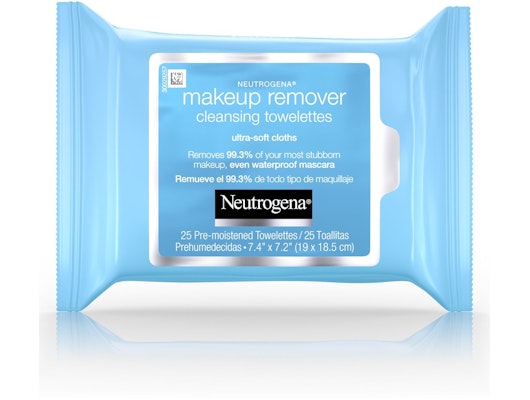 No, this isn't the missing piece to your daughter's Star Wars costume. Rather, it's a compact version of dermatologist-approved LED light treatments, which may help fight acne-causing bacteria and inflammation using blue and red light respectively. Neutrogena® Light Therapy Acne Mask ($25) emits both colors simultaneously and works within ten minutes.
Allergan may receive commission for purchases made through links in this article.