If there's one particularly discerning group of people you can trust when it comes to beauty and skincare, it has to be the editors. They're privy to the latest skincare launches, the biggest beauty trends, and the most exciting industry news as it relates to achieving a poreless, spotless, wrinkle-less complexion. You don't need to take our word for it, though — just look at their gorgeous, glowing faces. We asked three beauty editors about their current nighttime regimen to see which products make the cut and how devout they are when it comes to washing and slathering.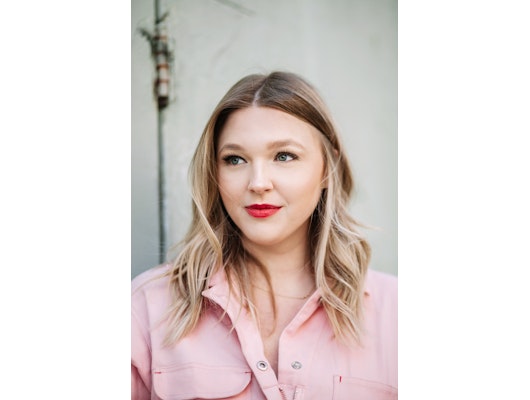 Denisse Benitez
Olivia Muenter: Fashion & Beauty Editor at Bustle
Age: 25
Muenter tells us that on any given evening she'll allocate roughly 20 to 30 minutes toward her nightly regimen. Sometimes that's not possible so she'll abbreviate the routine, but the full shebang is her regular goal (if you're lucky, you can catch her talking about her skincare routine on her Insta stories, which she does pretty frequently). Naturally, step one is cleansing.
"I have a few favorites, but right now I alternate between MDNA Skin's® The Face Wash ($50) and Tata Harper's® Clarifying Cleanser ($68). I also use a variety of different toners, but [am] currently loving UMA Brightening Rose Toner ($72). Pixi's® Glow Tonic ($29) is also a favorite, of course!"
After cleansing and toning, Muenter moves on to a buffet of hydration, which includes oils, serums, eye creams, and moisturizers.
"I am a diehard fan of Savor Beauty's® Pumpkin Renew Serum/ Brightening Beauty Oil ($64) — I use this religiously every night and I tell everyone about it. It totally changed my skin and how I felt about my skin, so I recommend it to everyone I meet who wants to know anything about skincare," she said. "Also, Neutrogena's® Hydro Boost Gel-Cream ($20) is a go-to everyday moisturizer in my house! My boyfriend loves it, too. I don't use it every single day, but I make sure to always have backups of it if I want something light, but hydrating."
She told us she's also really loving Lumene's® Valo Nordic Glow Boost ($25) at the moment. For eye cream, she reaches for Sulwhasoo's® Timetreasure Renovating Emulsion ($115), and Drunk Elephant's ProtiniTM Polypeptide Cream ($68) is her current go-to moisturizer before hopping into bed.
Like any beauty editor, she's forever testing new products and therefore rotates items in and out of her regimen. We did ask if her routine has changed dramatically over the years, though, and we were met with an "Oh yeah!"
"I didn't even use moisturizer until my last couple years of college, and even then, I used the same harsh cleanser that I used in high school along with it," she says. "It really took until I was a beauty editor to truly learn about products and have access to them in a way that allowed me to develop my own routine that worked for me."
Total Spend: $504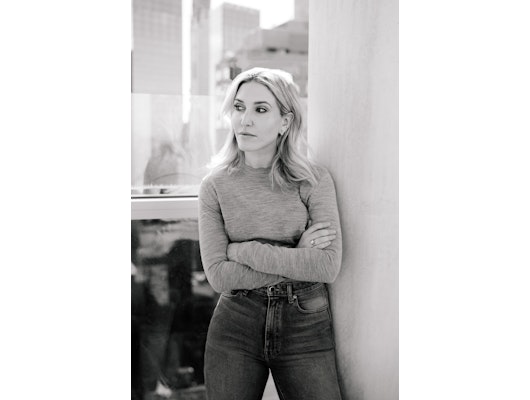 Julia Hembree
Jamie Rosen: Director of Strategy + Partnerships at Ziip BeautyTM, and contributing editor at Town & Country
Age: 30s
We're all human, including editors. Rosen told us that she has an "ideal nighttime routine" — which she realistically does about four or five times a week, and an "I'm so tired" routine that's not quite as involved.
"The ideal begins with a double cleanse. I'm currently using Angela Caglia's® Power Cleansing Balm ($150) and Alchimie® Forever Purifying Facial Cleanser ($41), then [Biologique Recherche Lotion] P50 ($28). Always, always P50 — I think I'm approaching my 10-year anniversary. [After, I'll do] one or two treatments from Ziip BeautyTM ($495), which is a nanocurrent device that lifts, tones, sculpts," she says. "I just started working for the company, but I've been using it for the last three years. I usually do the Energize program or Vital Eyes followed by Pigment Treatment"
Following that, Rosen says she'll continue with Renée Rouleau® Firm + Repair Overnight Serum ($73) and Valmont® Essence of Bees Sérum Majestueux Vos Yeux ($305) before applying a cream.
"Over the winter, I loved Tata Harper® Crème Riche ($185), Royal Fern Phytoactive Anti-Aging Rich Cream ($275), and Josh Rosebrook® Vital Balm Cream ($45), but I've just switched to Biologique Recherche® Creme Placenta ($65), which is so good for redness, pigment, and skin softness," she says. "Usually I'll make sure to put that on my neck and décolletage, as well, but sometimes I'll use the 37 Actives® Treatment ($225) specifically for those areas." 
For Rosen's "I'm so tired" routine, she'll wash her face with Bioderma® Sensibio H2O ($15), the P50, and whatever moisturizer is calling her name that evening. Oh, and for nights when she really feels like indulging, she says a long bath with Pursoma® salts, clays, and algaes feels like such a treat. She says, "You dump the entire bag in and soak for 20 minutes. It's forced disconnection, and it works."
Total Spend: $1,841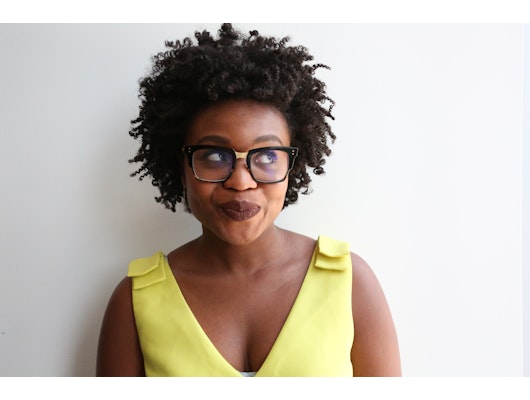 Amber Venerable
Jessica Cruel: Deputy Beauty Director at Refinery29
Age: 28
"Even though I know how important nighttime skincare is, I often fall short on doing the full routine," Cruel confides. "But lately, I've started making it a priority by doing it first-thing when I get home. I step in the house, take of my shoes, change into something more comfortable, then head to the sink."
She says that if she's wearing makeup, which is very rare, she opts for a triple-cleanse method that begins with Simple Kind to Skin® Cleansing Facial Wipes ($11) to remove everything. Next, she'll reach for Dermalogica® Precleanse Balm ($15) followed by It Cosmetics Confidence in a CleanserTM ($28). If there's still some stubborn eyeliner that won't disappear, it's time for a little Bioderma® Sensibio H2O ($15) micellar water action.
"If I don't have any makeup on, I just jump straight to the cleanser," she says. "I'm not a huge fan of masks, but two nights a week I do exfoliate with the ELEMIS® Dynamic Resurfacing Facial Pads ($59). The pads are really gentle and don't cause any burning. After all this washing, my face feels a little too squeaky, so I splash on Dr. Andrew Weil for OriginsTM  ($34)."
After cleansing, Cruel tells us she reaches for Sunday Riley Good Genes All-In-One Lactic Acid Treatment® ($105), which is not only a beauty editor favorite but one she specifically refers to as a "game-changer."
"After one night using this, I can see a difference in the mirror the next morning. My skin just looks brighter and glowing," she says.
On nights where she wants to switch it up, she'll opt for the Biossance® Squalane + Phyto-Retinol Serum ($78) instead.
"So many derms swear by retinol as a preventative treatment against the signs of aging and dark spots," she notes. "I've been using this one for a few months and I've experienced no redness or burning."
The icing on her skincare cake?  Dermalogica® Sound Sleep Cocoon Transformative Night Gel - Cream ($80), a motion-activated cream that emits soothing scents of lavender, sandalwood, and patchouli any time you shift in your sleep. 
Total Spend: $449
Allergan may receive commission for purchases made through links in this article.