Of all the minimally invasive procedures that have become accessible throughout my adulthood, none has intrigued me more than lip filler. Although my lips aren't naturally super-thin, I've always liked the look of fuller lips on others and felt confident I'd love the look on myself, too. So a couple years ago, I gave up on my stash of inadequate lip-plumping glosses and decided to finally go to a board-certified dermatologist for a hyaluronic-acid-based injectable filler that would make my lips fuller for up to a year.
[Editor's note: Injectable filler is a temporary treatment that adds volume to areas of the face such as the lips, cheeks, and laugh lines. Like any medical treatment, it has potential risks and side effects. Be sure to talk to a licensed provider to see if it's right for you. Have more questions? Chat with our team of trained aesthetic specialists now.]
About a week after that first visit to Dr. Lisa Airan, I was inundated with that cliché question from acquaintances and colleagues: "Did you do something different?" They knew there was a change, but it wasn't as conspicuous as, say, a turquoise mohawk or shaved-off eyebrows. Satisfied that what I'd done was apparent enough to be noticed yet subtle enough not be instantly obvious, I was more than happy to confirm that, yes, I had done something different. I was also forthcoming about the fact that the something different was lip filler.
My closest friends and family knew I'd gotten lip filler within hours of the treatment — I definitely texted at least a couple of people from Dr. Airan's gorgeous, pastel pink office on New York City's Upper East Side. And anyone close to me who didn't hear about it after the appointment knew about it before the appointment because I was so openly looking forward to it. Hell, if a stranger on the subway had had the audacity to ask me why I was struggling to drink out of my water bottle on my way home, I would have gladly told them that the nerve block I received to numb my lips before the filler injections hadn't worn off yet. I felt I had no reason to be embarrassed about my choice, especially after the initial swelling was gone, and I was left with the lips I'd envisioned.
---quiz start
---quiz end
Perhaps we can chalk up my cosmetic candor to the fact that I've been a beauty editor for more than a decade, and that it has more or less been my job to review products, fillers included. But I like to think that, even if my career were completely unrelated to talking about my lip fillers, I would still discuss it. I can't imagine denying that I'd underwent — and enjoyed the results of — the procedure. How could I insist that those who inquire should simply believe my lips somehow got fuller with age, or that I'm just fooling the eye with some clever makeup tricks, or that it's just a really flattering haircut? 
I'm not saying that the shout-it-from-the-rooftops approach is right for every lip filler patient. In fact, I fully respect the choice of those who prefer not to discuss having gotten volumizing injections (or any cosmetic procedure for that matter). After all, even though it's cosmetic, it falls within the realm of medical treatments, and there's nothing more personal than one's medical history. However, as much as I can understand not addressing the topic, I just can't wrap my head around blatantly lying about it.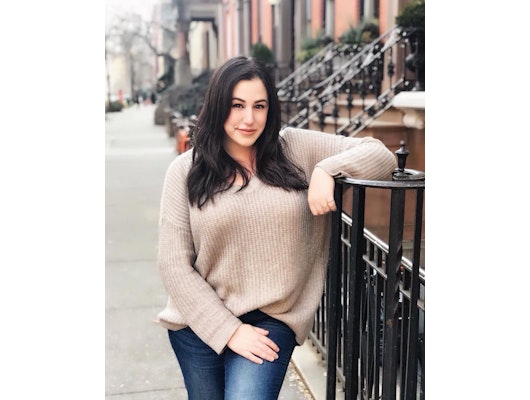 "Since lip injections are so popular and common, the public knows what can be done and is quite keen on changes to the size and shape of lips," says Dr. Joshua Zeichner, Director of Cosmetic and Clinical Research in Dermatology at Mount Sinai Hospital in New York City. "Nowadays, it may be pretty hard for patients to deny having work done."
And yet, I still watch that happen on a regular basis. 
Over the last few years, I've seen a number of celebrities with voluptuous lips that, because of my personal and professional experience with injectables, I perceive to be the result of lip filler. Typically, my inner monologue upon seeing someone famous with fuller lips goes something like this: "Oooh, looks like so-and-so got lip filler. She looks great!" (Obviously, there are exceptions and not everyone's injections look fabulous, but for the most part, celebrities are going to board-certified dermatologists and plastic surgeons who know what they're doing.) Unfortunately, some people take it upon themselves to publicly comment on it in a judgmental way, often on social media.
You would think it would be easy enough for a celebrity to ignore a few comments from people they've never met about something as inconsequential as a beauty treatment, and yet, so many respond to those comments by denying the procedure. Simply do a Google search for the phrase "addresses lip filler rumors" and watch the celebrity names roll in. Many of them go out of their way to shut down speculation that they might have gotten lip filler when their lips have looked noticeably fuller. And so the commenters persist, demanding the celebrity confess.
And therein lies the problem: the idea that saying you've gotten lip filler is a confession, an admission. It attaches an unwarranted stigma — a moral judgment — to a cosmetic choice that, if it didn't come in a needle or at the hand of a doctor, would garner compliments, not sanctimony. When a celebrity goes to a professional for a little chemical assistance to change their hair color, it's greeted with accolades, favorable headlines, and Pinterest pins that are printed out and brought to salons by fans of the look. However, when a celebrity goes to a professional for a little injectable assistance to change the fullness of their lips — well, let's just say it doesn't go the same way if the difference is even slightly detectable. 
The only way to turn that judgment into broader acceptance is for more of us who opt for procedures like lip filler to be open and unashamed about them. An increasing number of social-media influencers are eager to tell their followers what they've gotten done. 
"The majority of these women are just as open about lip injections as they are about getting injectable wrinkle reducers," Dr. Zeichner says of a treatment that temporarily smooths the appearance of moderate to severe wrinkles on the face. "Some want large lips and want to tell the world they have had injections. Others won't advertise it, but have no problem spilling their secret."
The bottom line: there's nothing wrong with wanting to change your appearance in some way, and then actually making that change. Which is why, when someone is wondering what's different about my appearance, I don't shrug off the question, and I don't apologetically confess. I simply say I got lip filler.
 And then I recommend my dermatologist.
Need help finding a provider in your area? Our trained aesthetic specialists are here to help!