You'll be hard pressed to find a beauty editor who hasn't covered medical aesthetic treatments in some capacity. Whether it's the latest filler trend or a certain celebrity's most recent bout of injectable wrinkle reducers, you can bet a beauty editor somewhere is at the ready to craft an applicable story.
[Editor's note: Injectable wrinkle reducers temporarily smooth the look of moderate to severe wrinkles in certain areas of the face, including the forehead, frown lines, and crow's feet; they should not be used more frequently than every three months. Injectable filler is a temporary treatment that adds volume to areas of the face such as the lips, cheeks, and laugh lines. Like any medical treatment, both injectable wrinkle reducers and injectable fillers have potential risks and side effects. Talk to a licensed provider to see if they're right for you. And learn more now by chatting with a trained aesthetic specialist.] 
In case you aren't familiar with these terms, let's review: Injectable wrinkle reducers are a treatment administered by a professional (usually a dermatologist) meant to temporarily smooth certain moderate to severe lines on the face, such as forehead lines and crow's feet. Filler is another cosmetic injectable that temporarily adds volume to areas including lips, laugh lines, and cheeks. These are prescription medications that do have risks, so be sure to talk to a doctor during your consultation about all the risks and benefits to understand what is right for you.
Here's the thing, though — while medical aesthetics are frequently written about in the abstract, they're less commonly covered from a personal point of view. We've opted to buck that trend by reaching out to a handful of beauty editors and writers who were happy to dish on the treatments they love and why they decided to continue or stop. They also shared intel on other treatments they love, such as microneedling.
And yes, many editors often do have these treatments gifted to them for free by the doctors in exchange for press. But for the purpose of this article, they did not. The cost for injectable wrinkle reducers and fillers varies depending on your location and the doctor administering them. On average, you can expect to pay between $400 and $600 for wrinkle reducers and $600 to $1,000 for filler at each visit; that said, prices may vary by provider and location. Keep reading to learn more about the cosmetic treatments editors get done themselves. Are you inspired to book a consultation? Chat with a trained aesthetic specialist to find providers near you!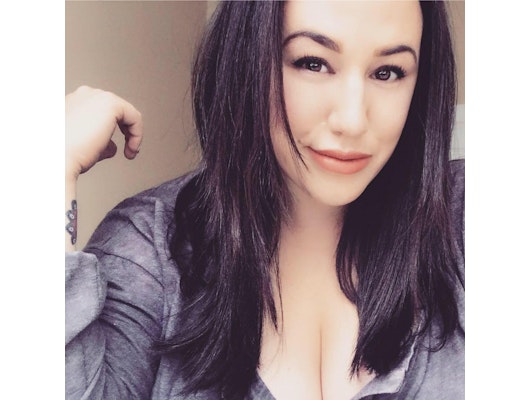 Courtesy of Marci Robin
Marci Robin, 39
Marci Robin has served as senior digital beauty editor at Good Housekeeping and executive editor of xoVain. She's currently a freelancer contributing to Allure, Glamour, Teen Vogue, and Refinery29.
Treatments Done: Injectable Wrinkle Reducer, Lip Filler
Thoughts: "I've gotten a wrinkle reducer three times now, but I honestly don't think I'll do it again, at least not for a while," she told us. "I've gotten lip injections three times now, and I have no intention to stop. I've absolutely loved the results. Even though I liked my lips before and genuinely got the treatment out of sheer curiosity, I ended up just liking my lips even more. I feel like lip injections have added more balance to my face without totally altering my appearance."
Frequency: Robin no longer gets wrinkle reducer injections. She receives lip injections at a frequency of once a year.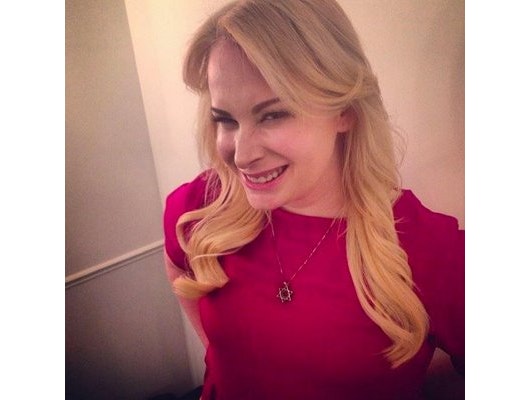 Courtesy of Aly Walansky

Aly Walansky, 38
Aly Walanksy is a freelance beauty writer for Today.com, She Knows, and others.
Treatments Done: Wrinkle Reducer, Lip Filler, Filler Around the Mouth  
Thoughts: "My best friend, Bryce, dragged me the first time maybe five years ago. I was so afraid, but she promised to hold my hand. One time, and I was hooked. I've gotten [injectable wrinkle reducer] for my crow's feet and the elevens on my forehead, and I've done [filler] for those smile lines around my mouth. I did [filler] once or twice for my lips," says Walansky. "I took a break for a while when Bryce was pregnant because it felt like if she couldn't get it, I should be supportive and not get it either. But man, I was so glad to go back! I am more OK with selfies — and fewer filters — with it!"
Frequency: Due to her busy schedule, Walansky currently gets injectable wrinkle reducers at a frequency of once per year.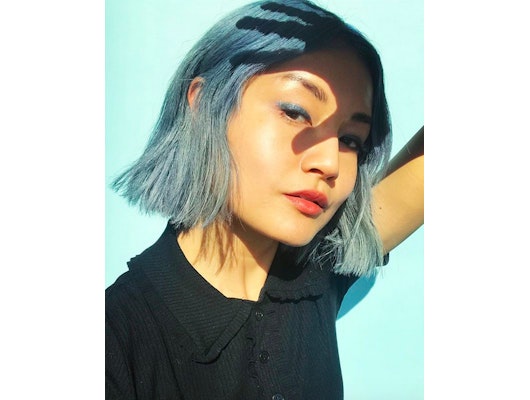 Courtesy of Sable Yong

Sable Yong, 31
Sable Yong serves as digital beauty editor at Allure.
Treatments Done: Lip Filler
Thoughts: "Honestly, I got lip filler sort of on a dare from our social team to get them done for the first time on Facebook Live. Since I was so timid about getting them the first time, [I went] very conservatively with the amount of filler and thought that my lips actually looked the same once the swelling had subsided." The first time Yong had lip filler was in October of 2017.  
Frequency: Roughly once per year.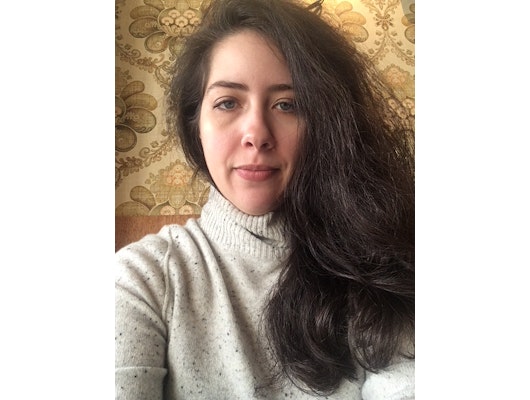 Courtesy of Christina Heiser
Christina Heiser, 29
Christina Heiser is senior editor for L'Oreal Paris USA's Beauty Magazine, and formerly served as senior associate editor at Women's Health.
Treatments Done: Wrinkle Reducer  
Thoughts: "I decided to get a wrinkle reducer in October 2017 because I was invited to a beauty editor event at a dermatologist's office where the doctor was offering it. I was on the fence, but the dermatologist said it would be the most subtle effect that would visibly reduce the moderate to severe forehead lines on my face a little, and not make me look frozen," she said. "Since I'm turning 30 soon, I've been thinking more about whether I should incorporate any cosmetic injectables into my routine. I also definitely feel the pressure to maintain a smooth appearance, so I figured I'd give this a shot (literally)."
She told us that the treatment faded and she hasn't had it again, and that she will likely wait a few years to repeat. At this point, she doesn't feel it's a necessary part of her regimen. "That being said, I did like how I looked with it. I'd say my forehead looked very smooth. Plus, now I know that you can get a wrinkle reducer and look natural (everyone I told said they didn't have any idea until I said something!), which is something important to me."
Frequency: Once last year, but won't repeat for a while.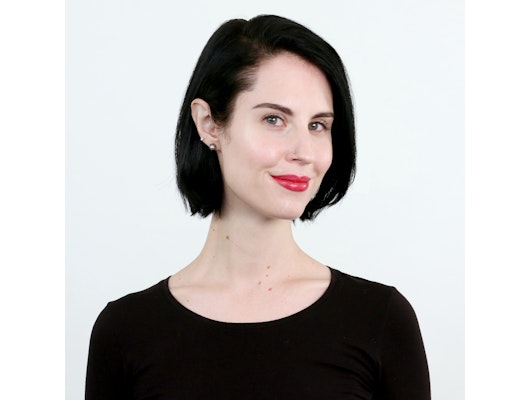 B Fowler
Alle Connell, 33
Alle Connell is the deputy beauty and fashion editor at Revelist. She's previously worked with StyleCaster, Daily Makeover, and xoVain.
Treatments Done: Wrinkle Reducer
Thoughts: "I was 29 and in a horribly stressful work situation. I was so miserable, and my face looked like it was stuck in a permanent frown all the time, so I decided to try [wrinkle reducers]. My thinking was that if I couldn't visibly frown as much, maybe I wouldn't feel rotten all the time. Turned out that the only thing that made me feel better was quitting my job, but I did really like the visible effects of the treatment," she said. "Also, I've suffered horribly from really dreadful cystic acne and so I see my dermatologist every month. I usually do glycolic peels and I'm about to start laser treatments to remove some long-term acne scarring, which is scary but exciting!"
Frequency: Connell used to get wrinkle reducer at a frequency of three to four times per year, but has since reduced that amount. She sees her dermatologist for glycolic peels once per month.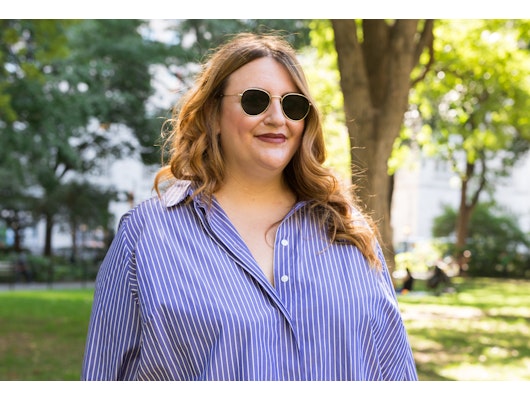 Ashley Batz
Amanda Richards, 32
Amanda Richards is the Senior Editor at InStyle, and was previously Bustle's fashion and beauty features editor.
Treatments Done: Lip Filler
Thoughts: "About a year ago, I got lip fillers on a whim. I've always wanted to have fuller lips for the exclusive purpose of making my lipstick look better. Wearing lipstick is a whole new ballgame when my lips are a little fuller. I love it," she said. "I have gotten lip injections twice, from two different doctors. The process was generally the same each time. Otherwise, I get facials, massages, and manicures, but nothing else medical."
Frequency: Roughly once per year.
Megan McIntyre, 34
Megan McIntyre previously served as beauty editor at Refinery29. She's currently a freelance beauty writer contributing to Allure, Marie Claire, Teen Vogue, and Byrdie.
Treatments Done: Radiofrequency Micro-Needling Treatment
Thoughts: "I'm terrified of needles — like faint at the doctor's office when they take blood — so sadly I've had to skip all of the injectables. I'm trying to convince myself to do a body contouring treatment, but I'm not doing so great at talking myself into it," said McIntyre. "I did a radiofrequency micro-needling treatment for my acne and it was an absolutely amazing procedure. Two treatments over three months transformed my skin's appearance and made my acne a thing of the past. I've had acne over half my life, tried literally everything for it, and never saw full relief. This treatment changed all of that and also made my skin look firmer." 
Frequency: Two sessions in a year.
---quiz start
---quiz end