Nobody can deny the fact that we live in a world that's hyper-saturated with skin masks. You can hardly turn a corner in the drugstore without being confronted by a row of Korean sheet masks, and good luck walking through Sephora or Ulta without being tempted by a new launch promising to be the latest and greatest formulation humankind has ever known.
From pink clay to algae enzymes to bubbling charcoal, we've been gifted an abundant array when it comes to an at-home treatments. But let's not forget the classics. We're talking about the OG masks people dished about on primitive beauty forums — the ones that helped propel the masking trend into the comprehensive, beautiful beast it is today. We've outlined a handful that remain favorites to this day. 
Dr. Hauschka Clarifying Clay Mask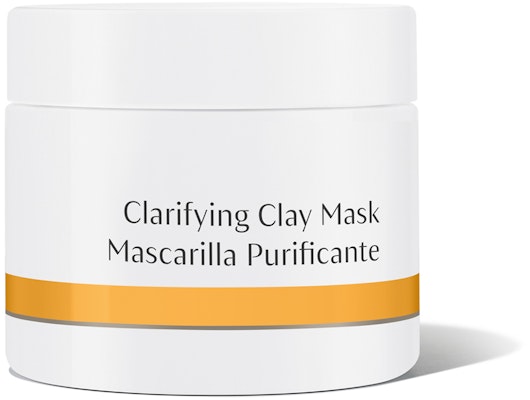 Way back in the mid-century — before Instagram shelfies and even before dial-up internet —  Elisabeth Sigmund was busy crafting a natural line of skincare in Germany with a man by the name of Dr. Rudolf Hauschka. Together, they developed Dr. Hauschka Skin Care, which formally launched in 1967. In 1977, the brand released its Clarifying Clay Mask ($32), a simple product made with loess clay, witch hazel, and bark extract. It's remained a staple in many skincare routines, and has a healthy list of celebrity fans, too, including Madonna, Jennifer Lopez, Jessica Alba, and Zoe Saldana.
GlamGlow Supermud Clearing Treatment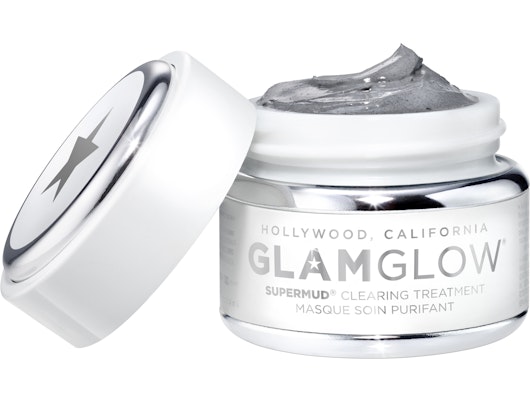 You may know GlamGlow® as the brand that sells Insta-trendy glitter masks, but the line came out of the gate strong in 2013 with the Supermud® Clearing Treatment ($59). The mask — which had previously been coveted as a "no name magic mud" in Hollywood studios prior to its official launch — is responsible for catapulting the brand to serious fame. Upon debut it received near instant acclaim in the skincare community, earning a place in Sephora's Hot Now products where it remained a top seller for the following two years. Today, Supermud® is still considered a must-try for its ability to zap excess sebum and reduce pore size.
Mario Badescu Silver Powder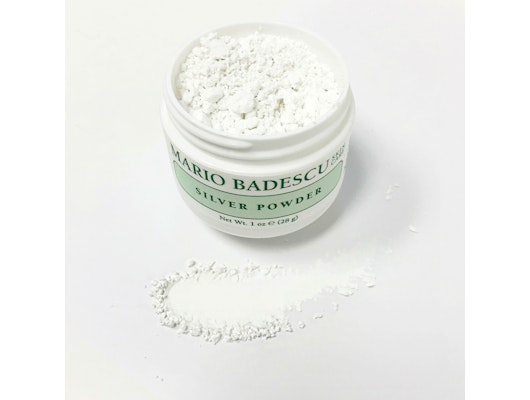 Though Mario Badescu may seem a newish brand thanks to recent influencer shoutouts and beauty editor raves, the brand was actually launched over 50 years ago in 1967 by the European facialist of which it's named. While we could pluck a handful of the cult-favorite, old-school masks from off the store's virtual shelves, today we're highlighting the Silver Powder ($12) for its uniqueness. To harness the decongesting power of this three-ingredient product, you dip a dampened cotton pad into the powder. This creates a paste that you then press onto your T-Zone, let set for 10 minutes, then rinse away with toner. It helps mattify the skin and de-clog pores.
La Prairie Skin Caviar Luxe Sleep Mask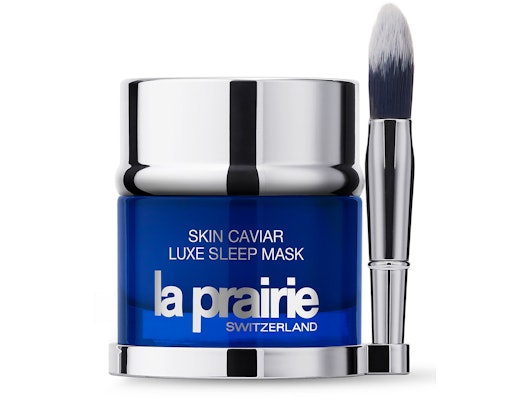 When a brand can afford its own team of in-house scientists, you know your skin is about to get blessed with some high-quality product. La Prairie is one of those brands, and its Skin Caviar Luxe Sleep Mask ($339) — which launched in 2013 as part of the iconic Caviar collection — continually ranks as one of its top 10 sellers. Though a bit on the younger side, it made its appearance in the market right on the cusp of the face mask boom and continues to serve as a heralded luxury mask for the rich and famous, including Priyanka Chopra, Angelina Jolie, and Victoria Beckham.
Queen Helene's Mint Julep Masque 
At the opposite end of the price spectrum you'll find Queen Helene's Mint Julep Masque ($5), a cult-favorite that's firmly existed as a go-to budget hero for over six decades. It's undergone several package redesigns to keep up with the times, but the bentonite and kaolin clay formulation, which was developed by a dermatologist to dry up acne and nix blackheads, remains the same.
Lush Mask of Magnaminty
Speaking of mint, this list would be remiss without the inclusion of Lush's Mask of Magnaminty ($15), one of the brand's oldest products and consistent best sellers. This minty green concoction — which is made with honey, kaolin clay, peppermint oil, and exfoliating aduki beans — hit the market shortly after the brand launched in 1995. Bonus: it can also be used as a body scrub or mask.
Aztec Secret Indian Healing Clay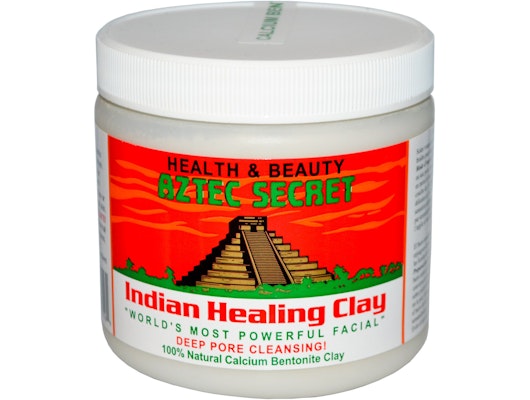 Aztec Secret Indian Healing Clay ($8) has recently risen to household fame via Amazon in recent years. However, this one-pound tub of 100 percent natural calcium bentonite clay — sourced from Death Valley where it's naturally dried out in 130+ degree temps — has been a quiet favorite by diehard skincare fanatics for over a decade. It's meant to be combined with apple cider vinegar and spread onto your face until it dries out, a ritual that can be traced back to 16th century France. Talk about OG skincare!
Allergan may receive commission for purchases made through links in this article.