Before you swipe on that summery peach or hot pink lipstick and skip out the door into the sunlight, don't forget an important step: SPF. A brim hat, sunglasses, and the like can only help you so much. And yes, we know you know to wear SPF every day. Even in the winter. What you need to know right now is not to forget about your lips. Because unless you literally put SPF on your pucker, that beloved Glossier® or Tatcha® sunscreen can only go so far to protect you.
"The lip is like any other place on the body — it needs SPF protection," says Dr. David Shafer, a double-board certified plastic surgeon in NYC. "Sometimes when someone is putting on SPF, they put in on their face and neck, but neglect the lips. Having SPF in your lip balm can be very helpful for protecting the skin."
Not only will it keep you from getting a lip sunburn, but it can also offer preventative anti-wrinkle benefits over time. "As you age, one of the big things for women, is that their lips start looking older," Dr. Shafer explains. "They become dehydrated, wrinkled, the shape changes, and the volume goes down. To address that, you can address the problem, but you also want to focus on prevention. SPF is such a great way to prevent some of the bad things that happen over time."
Convinced? Keep reading to discover some of our favorite lip balms that feel amazing and protect this delicate area from sun damage.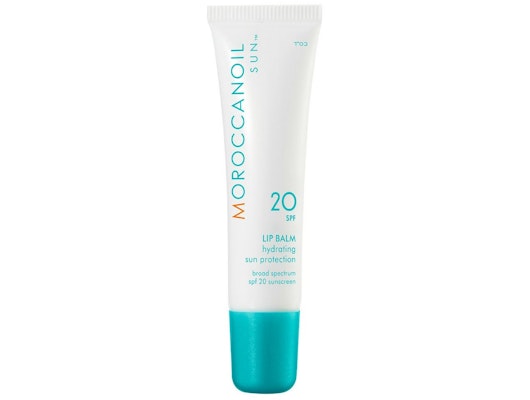 Moroccanoil SunTM Lip Balm SPF 20
Get the gloss without the goop via the Moroccanoil Sun Lip Balm SPF 20 ($17), which is nourishing not sticky. Hero ingredients argan oil and shea butter will soften the texture of your kisser.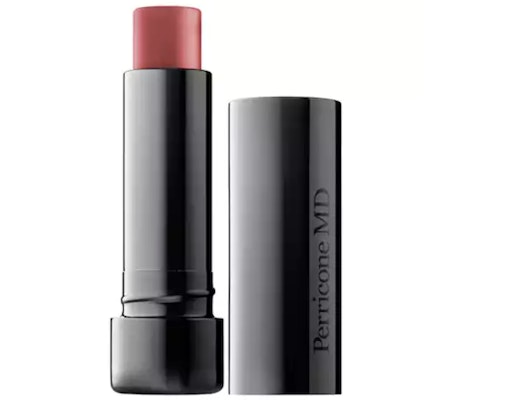 Perricone MD® No Lipstick Lipstick SPF 15
Not only will this balmy lip color protect you from future sun damage, but Perricone MD No Lipstick Lipstick SPF 15 ($30) can also offer immediate benefits. It contains fancy ingredients like hyaluronic spheres and tocotrienols to add fullness to lips, as well as neuropeptides to smooth in lines. The rosy color is meant to mimic youthful, nourished lips — like your own, but maybe a bit better.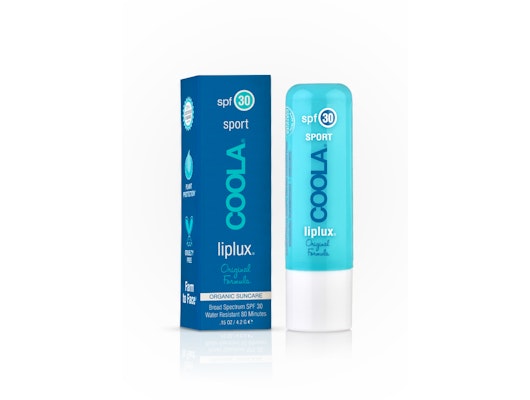 Coola® Liplux® SPF 30
This natural brand offers a mostly-organic balm with a hint of sweet mint, plus the high-level of SPF 30. Since the formula in the Coola Liplux SPF 30 ($12) is a bit more waxy, you can layer it under your favorite lipstick to give it an antioxidant kick.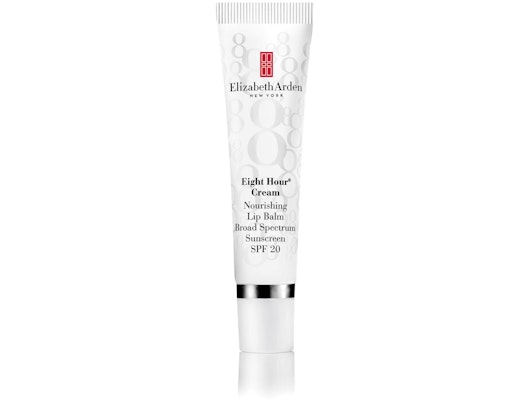 Elizabeth Arden® Eight Hour® Cream Nourishing Lip Balm
If your lips are already chapped, we've found that Elizabeth Arden Eight Hour Cream Nourishing Lip Balm SPF 20 ($22) can be a savior. The buttery texture sinks into cracks, healing and soothing them. Rely on rockstar ingredients, such as shea butter, honey extract, vitamin E, and arnica flower oil — all known for their moisturizing abilities.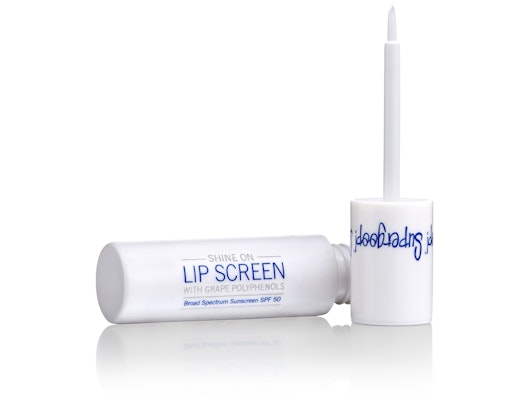 Supergoop® Shine On Lip Screen SPF 50
This trendy lip oil wins with an SPF of 50! The Supergoop Shine On Lip Screen ($22) works as a clear, water-resistant topcoat you can layer over any lip color to make give it added sun protection. Genius!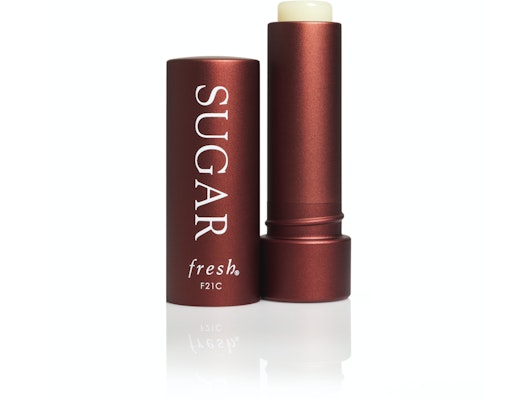 Fresh® Sugar Lip Treatment SPF 15
This list of SPF-infused lip balms would not be complete without the Fresh Sugar Lip Treatment SPF 15 ($24), a beloved product known for putting this category on the map. While the nourishing, mineral-infused balm is available in 10+ tints that range from rose to plum to coral, our favorite is the original sheer version.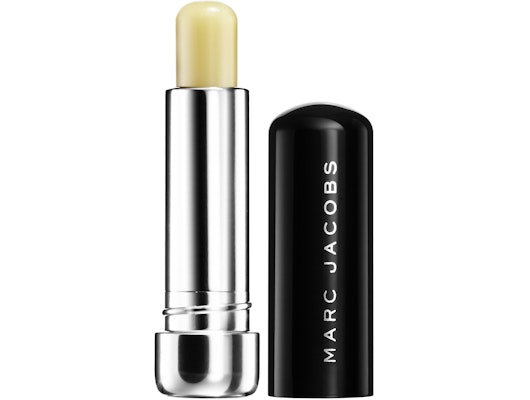 Marc Jacobs® Beauty Lip Lock Moisturizer Balm SPF 18
Don't let the chic black tube fool you: the Marc Jacobs Beauty Lip Lock Moisturizer Balm ($24) is a summer must-have. In addition to SPF 18, its formula includes exotic butters (avocado, shea, andiroba, and buriti), as well as jojoba seed oil. The minty scent is an added bonus.
Allergan may receive commission for purchases made through links in this article.