Most people tuning into the annual Victoria's Secret Fashion Show® ogle at the tribe of beautiful women strutting down the runway, wondering how many sit-ups it would take to get to get Elsa Hosk's abs or what sort of diet is responsible for Martha Hunt's perfect curves. While I'm certainly guilty of starting vigorous workout routines in the days after the show airs, I find myself gawking at these models' flawless complexions, too, speculating which facialist is to thank for their amazing glow.
Luckily for me, we live in an era when the answer to that question is rather easy to come by, due to the innumerable Instagrams® posted in the wake of the lingerie show. I soon found out that when it comes to their skin, Hunt, Hosk, and fellow Angel Romee Strijd only trust one spot: Tracie Martyn®. Without thinking twice, I added the Flatiron spa to my ever-growing list of "Beauty Treatments to Try." 
But, as it usually does, life happened, and before I knew it, it was spring, and I still hadn't visited Tracie Martyn. It was around this time that I was scrolling through photos on the first Tuesday of May, examining the best looks from The Met GalaTM and came across a photo of Naomi Campbell. In addition to her gorgeous feathery Valentino® gown, the 49-year old was modeling what might just have been her most luminous skin to date. Of course, Tracie Martyn spa was responsible, and I immediately booked an appointment for the Absolute PurityTM Diamond Facial ($250 for 60 minutes). 
According to the spa's co-founder and President, Marius Morariu, "[This facial is] a go-to for a lot of our younger clients who are focused on deep pore cleansing and blemish prevention." That sounded perfect — after all, I was in pursuit of that clear, glowing Angel skin. He adds, "This facial is also wonderful for those looking to avoid chemicals in their skincare — for example, expecting moms."
When the big day arrived a few weeks later, I was late to my appointment, soaked from a downpour, and trying to catch my breath as I hopped in the elevator of the spa's Fifth Avenue building. I pressed the button for the eleventh floor (the penthouse), and seconds later, I was transported to what can really only be described as heaven, with crystal chandeliers everywhere. I plopped down on one of the spa's several decadent chairs, noticing a white wall seemingly tufted in crystals across the room. My mood had been instantly transformed from stressed to serene, thanks to the seriously celestial atmosphere of the space. As I soon read while flipping through the Tracie Martyn guestbook, I wasn't the only one. In it, clients like Rihanna, Karlie Kloss, and Brie Larson had penned their gratitude and praise for the spa. Julia Roberts even called it "Heaven on Earth," so I felt validated.
Minutes later, Morariu led me to a huge treatment room, noting that it was typically reserved for the many VIPs, and introduced me to my facialist, Dorota. She gave me a brief tour of the room, which — and I'm not exaggerating — was bigger than the entirety of my apartment, before asking me to change into the robe hanging in the bathroom. I slipped into the white terrycloth garment and met Dorota at the bed, where she wrapped me in a sheet. 
Since it was my first visit to Tracie Martyn, we spent a few minutes discussing my skincare regimen and my biggest concerns so she could customize my treatment plan. She started by cleansing my face with the natural Amla Purifying Cleanser® ($65), which she shared would gently remove impurities without disrupting my skin's barrier. Next came the facial's namesake: diamond microdermabrasion. Essentially, it was a traditional microdermabrasion treatment — to remove dead skin cells and boost circulation — but the tool featured a diamond-tipped wand. The coarse tip deeply exfoliates as it passes over the skin to leave it polished, fresh, and smooth. 
However, I wasn't done with exfoliation just yet: after that, Dorota slicked on the spa's Enzyme Exfoliant ($90), a mask packed with natural acids that give an instant glow. While the mask worked its magic on my face and removed even more dead skin cells and congestion, Dorota massaged my neck and shoulders, melting away any remaining stress. She then removed the exfoliant and brought out the steam machine, signaling that it would soon be time for those dreaded extractions. 
When the squeezing step finally arrived, though, I was amazed by how unpainful it was — I almost felt the need to ask Dorota if she was even doing anything — and just a few minutes later, she was done clearing out my pores. She ran a high-frequency device over my skin to help kill acne-causing bacteria and reduce inflammation, then applied the Complexion Savior® mask ($80), which addresses redness, breakouts, and dullness, and helps to generally balance skin tone.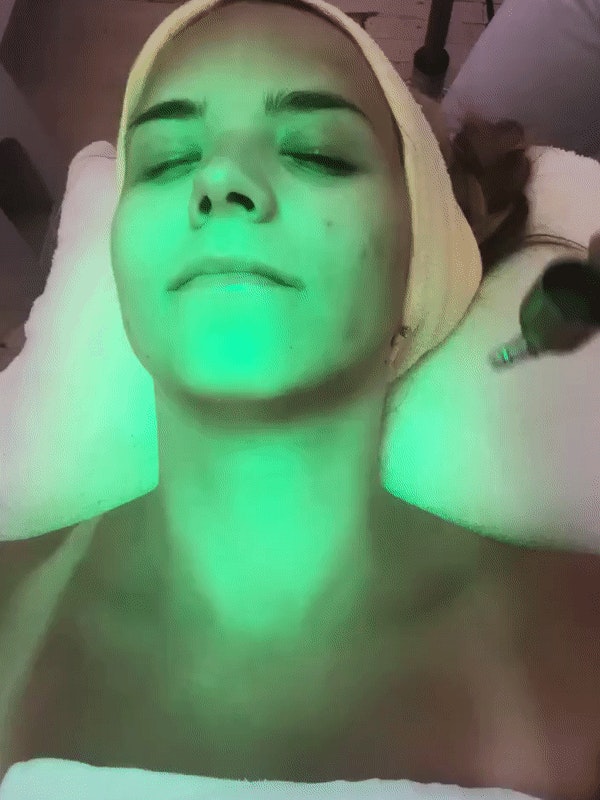 To further fight breakouts and bacteria, Dorota proceeded to treat my skin with LED light, first setting it to blue to help target acne, then switching it to red to help get rid of some melasma on my cheeks. She then used an oxygen peptide mist — not unlike those used in oxygen facials — to leave my skin plump, and the Absolute Purity Toner ($60) to help balance, brighten, and prevent future breakouts. The facial ended when Dorota massaged the brand's Face and Body Resculpting® Cream ($108), a botanical moisturizer that energizes and lifts, deeply into my skin.
By the end of my hour-long Absolute Purity Diamond Facial, I felt completely refreshed and my skin was glowing. My face was smoother and softer than ever, and I didn't even feel the need to wear makeup the following day. Furthermore, I saw the benefits of the facial well into the next week — my skin stayed clear and bright.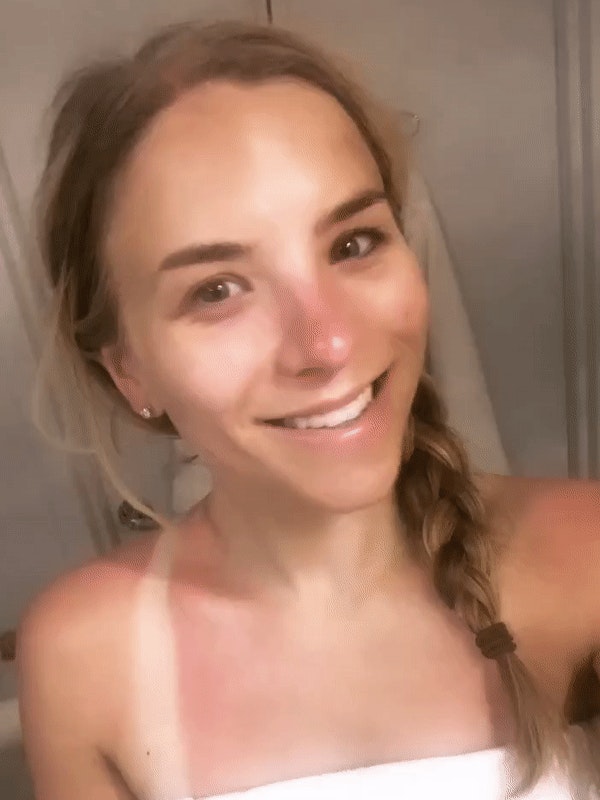 For optimal results, Marius recommends getting this facial once a month for maintenance, "especially because your skin cell turnover cycle is 28 days." The Absolute Purity Diamond treatment is ideal for almost anyone, but is an especially good choice for anyone looking to fend off acne and rosacea of any kind. I can attest that it can make any type of complexion glow — not just those of Victoria's Secret Angels.