We're selective about the formulas we use on our hair, skin, and nails. The Spotlyte 7TM highlights recently-released and/or noteworthy products you can add to your makeup bag, one day at a time. Let's go shopping.
Our hands perform countless, often rugged functions. They're also one of the most sun-exposed areas of the body, second only to our faces. Add this to the fact that the overlying skin is thin and easily compromised, and it's no surprise that our hands age more quickly than most areas. 
They're susceptible to everything from sun spots and loss of elasticity (a.k.a. sagging and wrinkles) to depleted volume. However, there's no need to grin and bear it — there are plenty of active ingredient-infused products on the market specifically designed for this area. Below, seven serums, creams, and SPF-spiked hybrids that lend a helping hand in combatting these issues.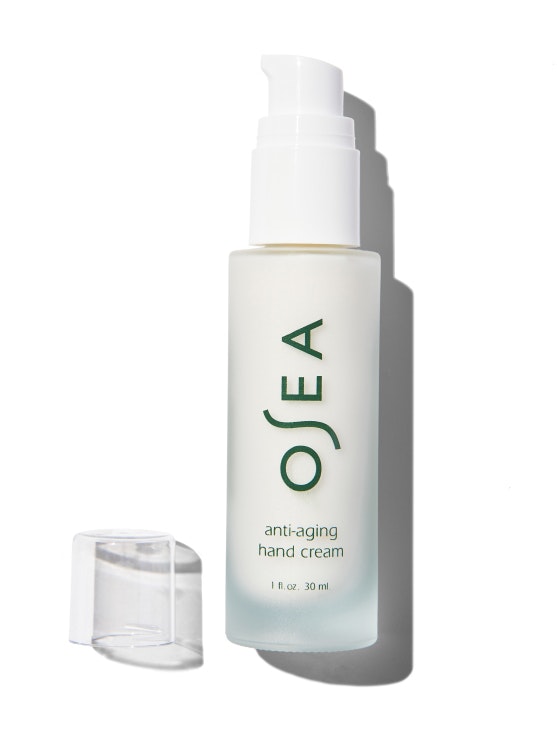 The Osea® Anti-Aging Hand Cream ($38) proves that natural beauty products can work just as well as their counterparts. Coconut oil, shea butter, and red algae extract work to hydrate, soften, and protect, respectively. Lavender functions as a fragrant finishing touch.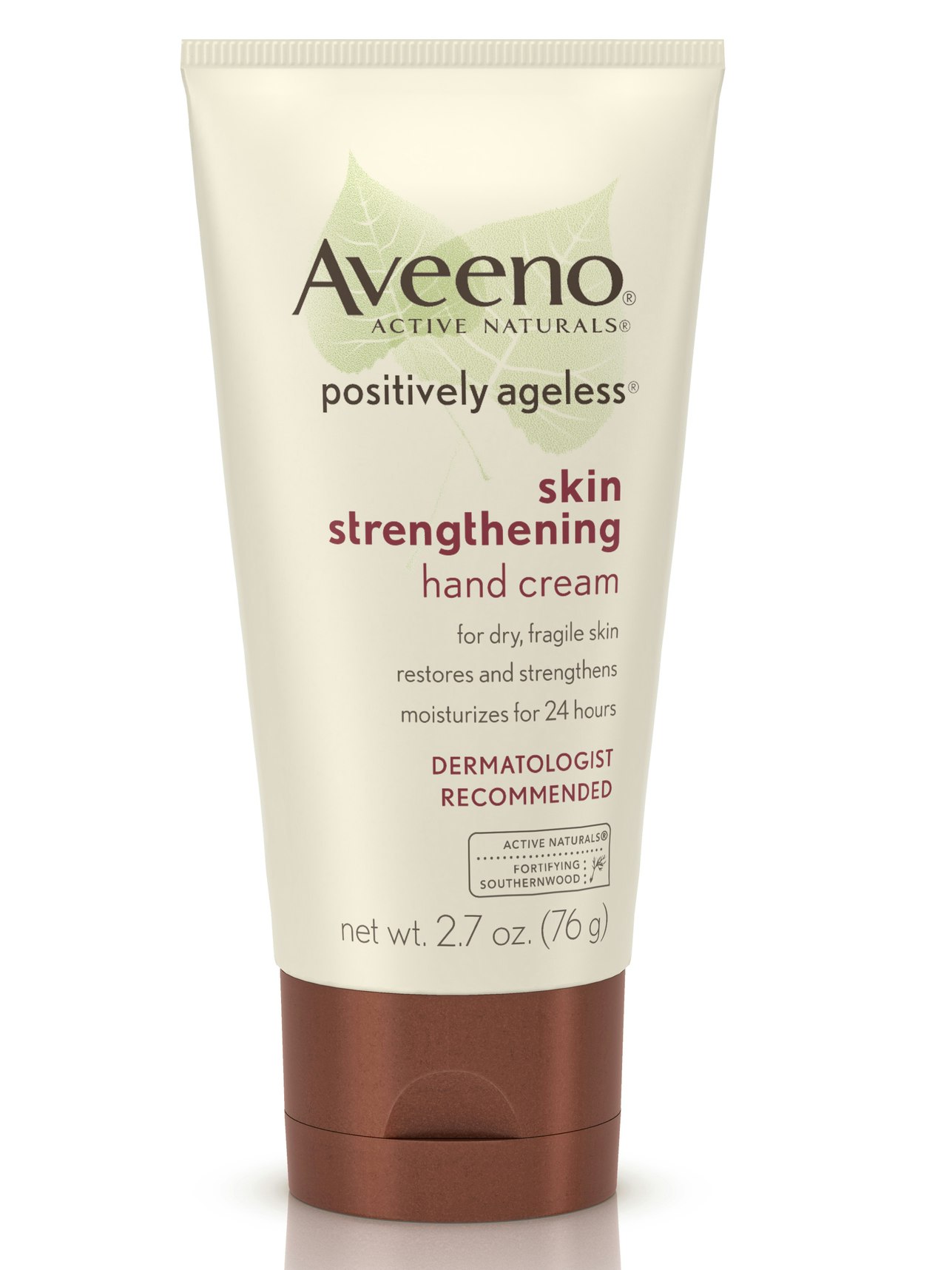 If you'd like to be on a "one-and-done" basis with your hand cream, consider the Aveeno® Positively Ageless® Skin Strengthening Hand Cream ($8). Slather it on in the morning and you can expect skin to feel soft well into midday. Over time, mushroom stem extract works to strengthen the skin barrier.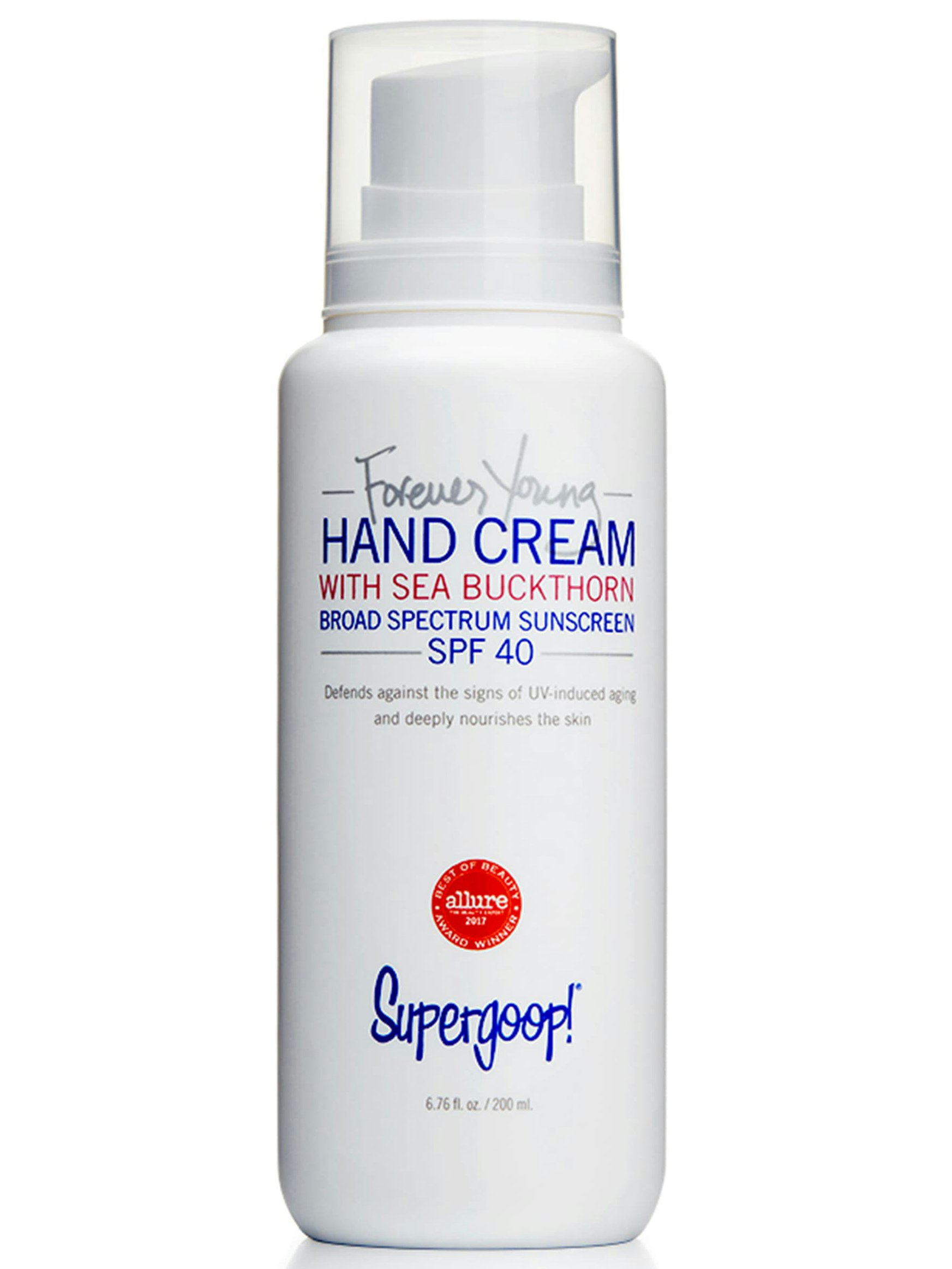 Judging by its zesty scent, you'd never guess that the SuperGoop!® Forever YoungTM Hand Cream ($38) is spiked with a healthy dose of sunscreen (SPF 40). The texture — a dense emulsion that leaves skin soft, not greasy — is also dissimilar to traditional sunscreen. We're fond of the pump-top container, which makes SPF application an easy thing to accomplish on your way out the door.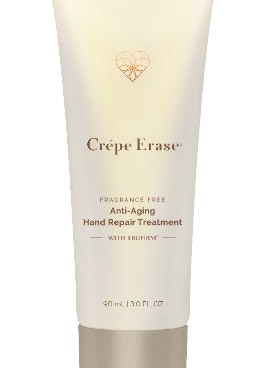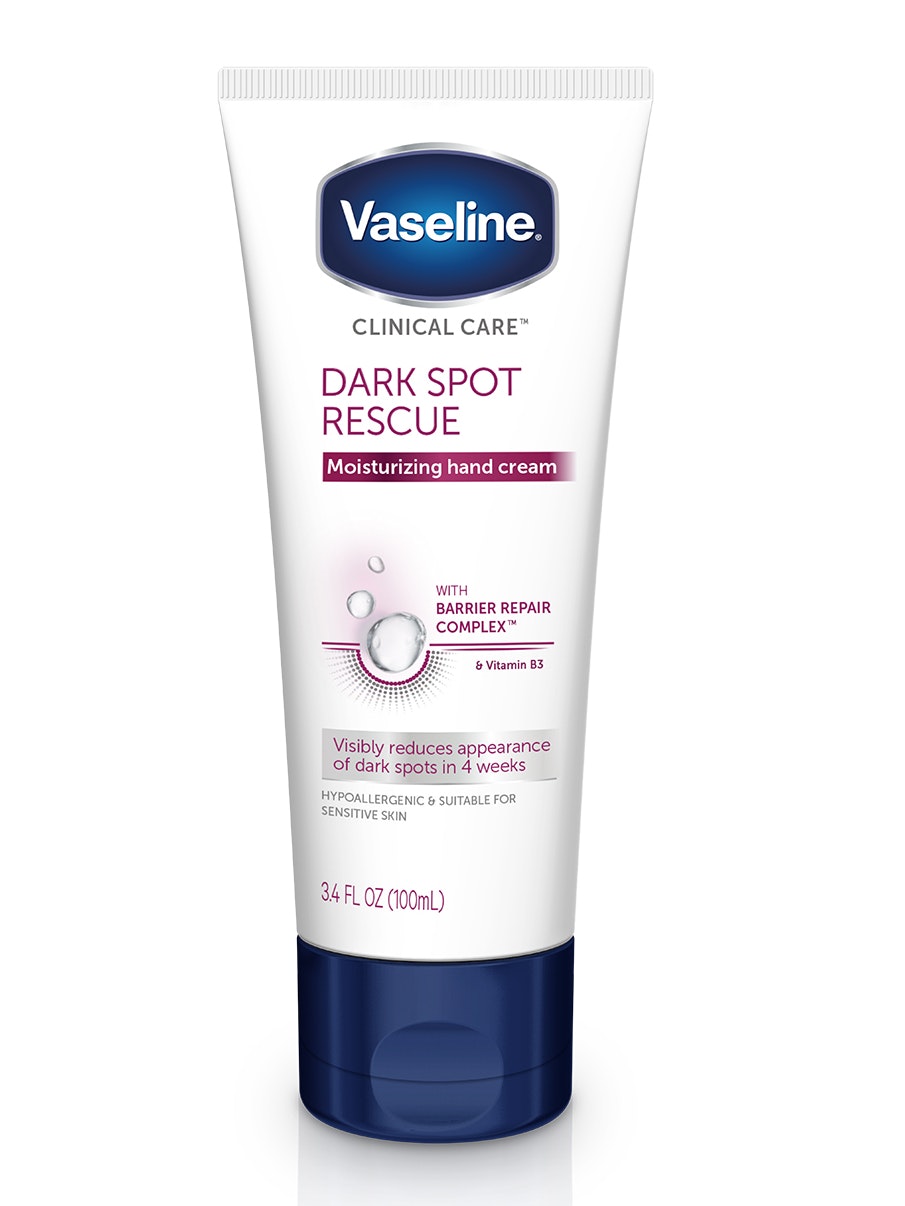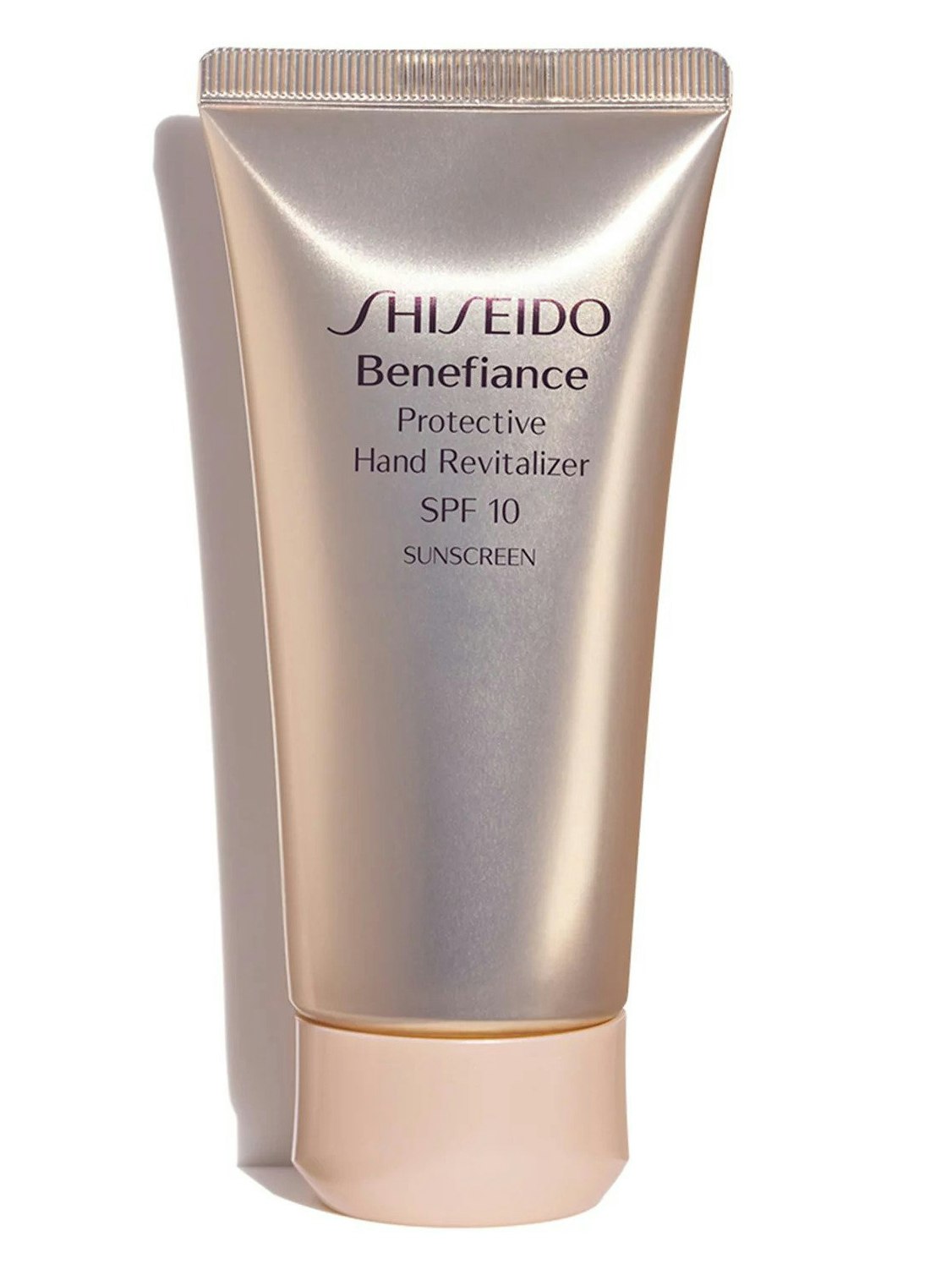 The Shiseido® WrinkleResist 24® Protective Hand Revitalizer ($42) is a godsend for the grease-adverse. The lightweight formula absorbs in a flash, but not at the expense of nourished skin. In fact, the ingredients are similar to those found in the brand's WrinkleResist 24 Day Emulsion — a lightweight moisturizer for the face spiked with antioxidant-rich algae. And who's to say you shouldn't pamper your hands like you do your face? We're fond of the delicate orchid fragrance, too.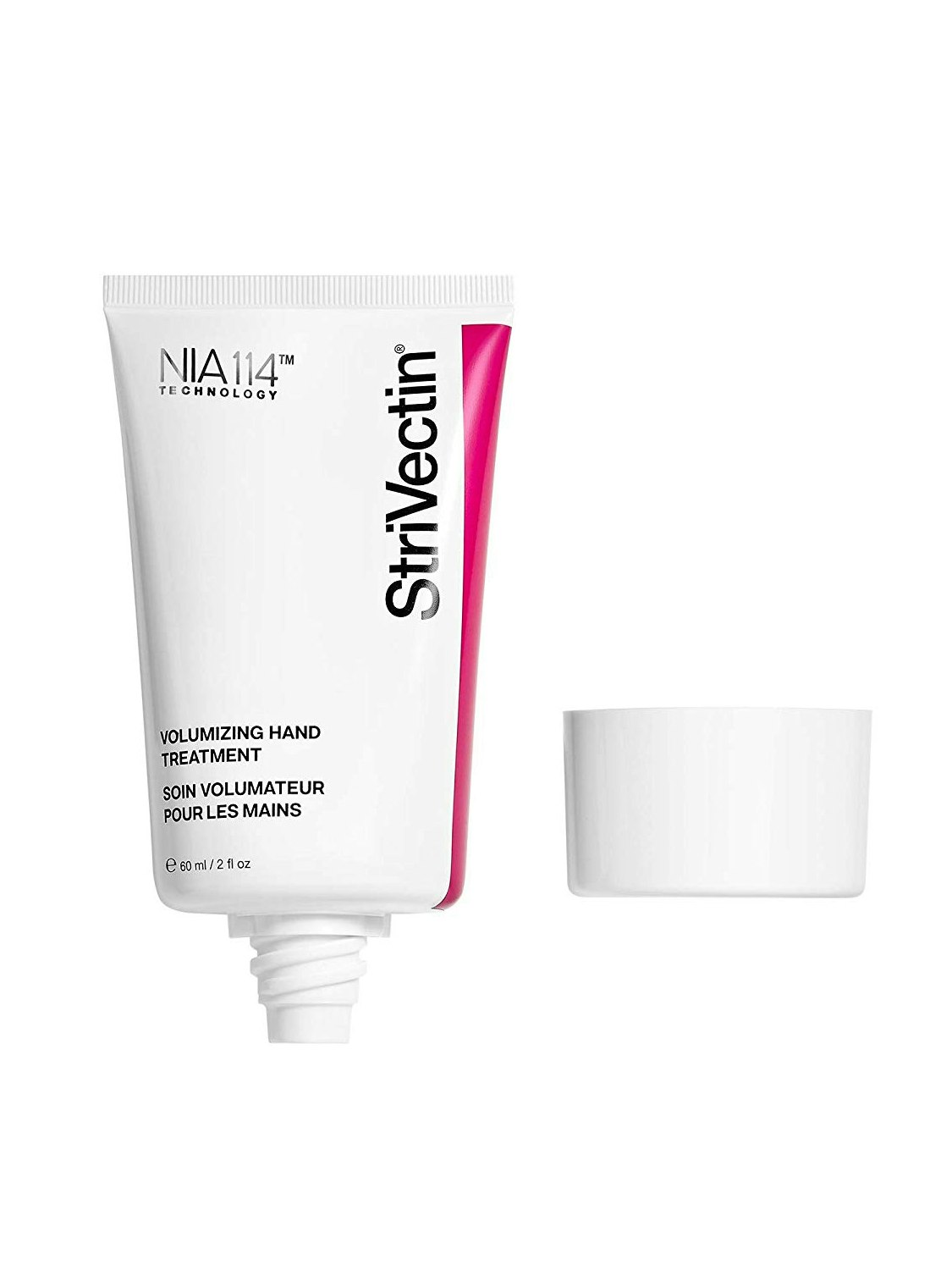 Our hands lose fat as we age, which is why they tend to appear bonier over the years. Hand cream can't reverse this phenomenon, but a formula brimming with hyaluronic acid (HA) certainly doesn't hurt. (HA is known for its ability to hold onto water and impart a plumper, more hydrated appearance.) The StriVectin® Volumizing Hand Cream ($29) contains this hydrating molecule plus fatty-acid-rich shea butter. 
Some complimentary products were provided to the author for the purpose of writing this article.
Product prices may vary from the time this article was written.
Allergan® may receive commissions for purchases made through links in this article.