By the time you hit your thirties, you've heard it or read it a thousand times: the skin under your eyes is some of the most delicate skin on your entire body. But that doesn't mean you've actually taken that message to heart. In fact, we're willing to wager that once you realize the ramifications of ignoring said delicate skin, it's already begun to crepe, wrinkle, darken, or crinkle. That doesn't mean you have to abandon all hope of smoothing, softening, or brightening the area, though. Here, our editors share what they have found to be the best eye creams to help ward off all those frustrating signs of aging, whether you're ready to invest serious cash or just want to pick up a quick fix on your next Target® run.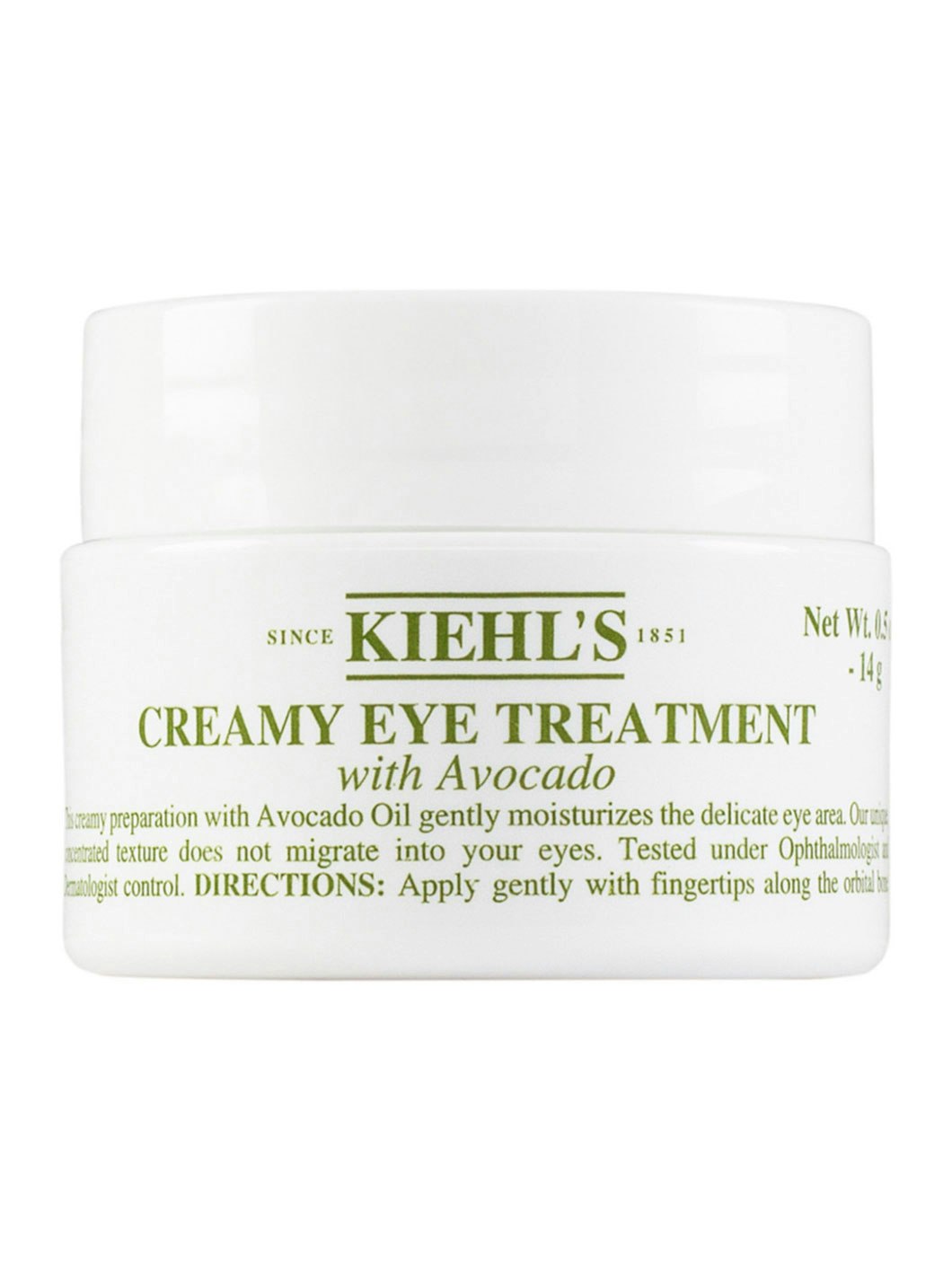 Who: Lauren Levinson, Editorial Director
What: Kiehl's® Creamy Eye Treatment with Avocado ($30)
Why: I honestly can't find anything better than this tried-and-true Kiehl's eye cream. The marketing on the bottle does it justice — it really is nice and creamy. But it doesn't leave a gooeyness behind. Instead, it absorbs quickly, and I feel an instant tightening affect around my eyes. Within minutes, the skin there is smoother, and I can either apply concealer in the morning or just pass out at night. Also, who doesn't love avocado as an ingredient in just about anything?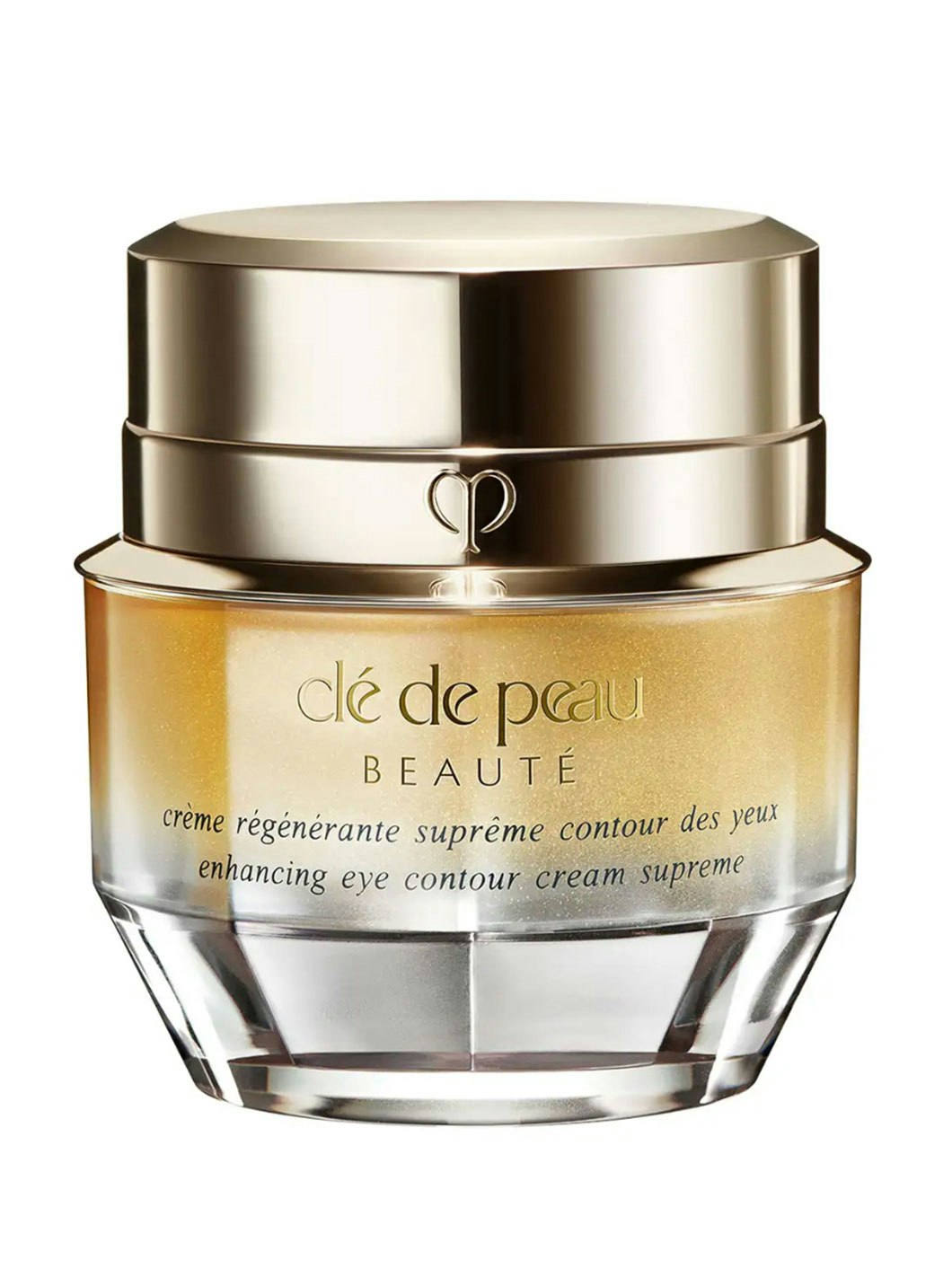 Who: Joslyn Winkfield, Senior Visuals Editor
What: Clé de Peau Beaute® Enhancing Eye Contour Cream Supreme ($265)
Why: This time last year, I wasn't wearing eye cream at all. Now, I can't live without it. Enter this completely decadent formula from Clé de Peau — I could kick myself for not discovering it sooner. Yes, it's pricey, but a little goes a long way and leaves my undereye skin almost buttery to the touch. Its brightening ingredients have definitely improved my dark circles, and the included platinum eye tool makes application super simple.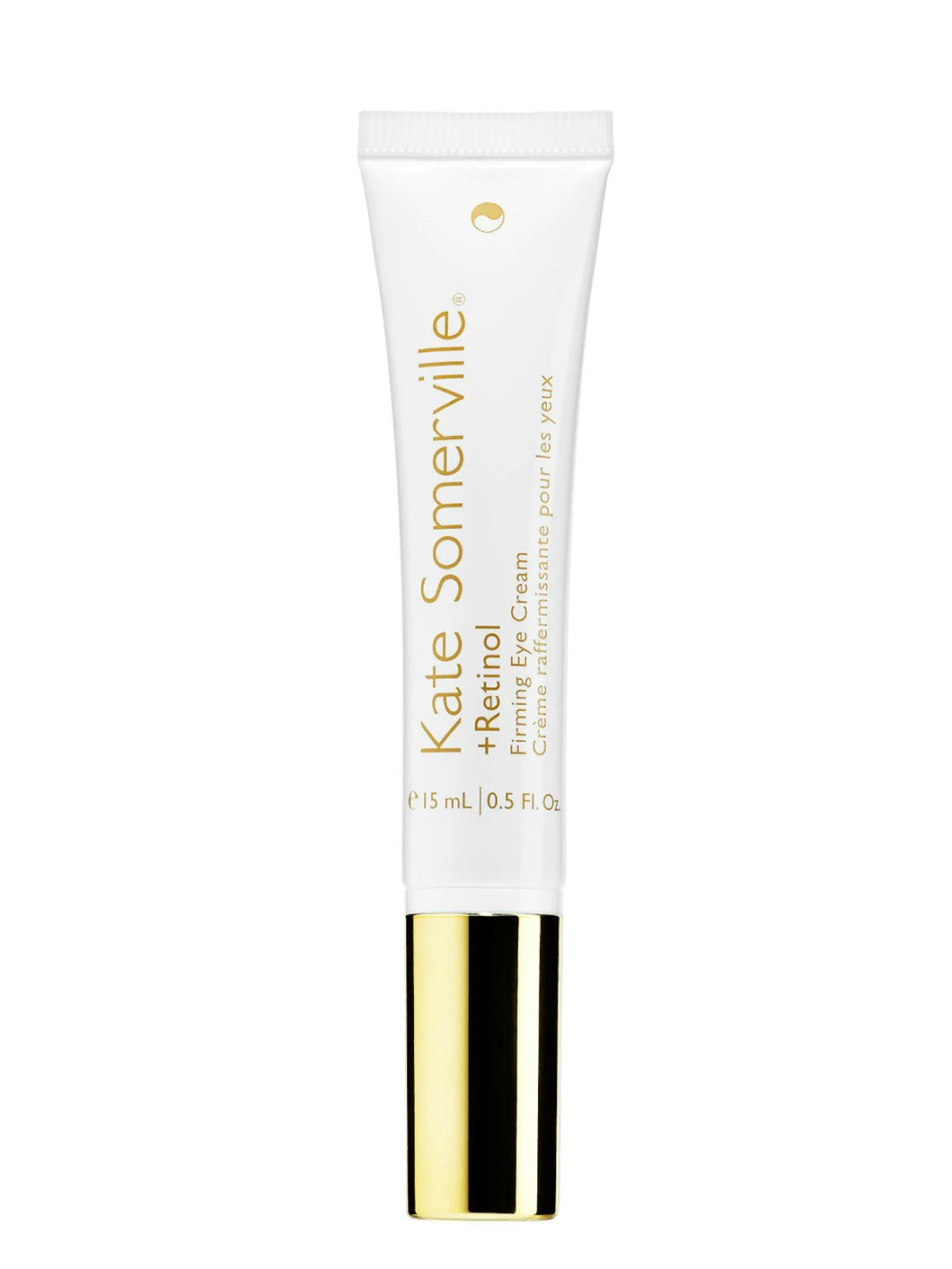 Who: Emily Orofino, Senior Beauty Editor
What: Kate Somerville® +Retinol Firming Eye Cream ($85)
Why: Throughout my whole beauty career, I've ascribed to the belief that eye cream is just a way for brands to sell smaller jars of expensive moisturizer. But surprise, surprise — now that I'm starting to see fine lines under my eyes when I smile, I've become a sellout and am slathering on whatever I can find in the name of a tauter undereye. This formula from Kate Somerville has me particularly impressed: It's loaded with retinol, hyaluronic acid, and plant oils to smooth, hydrate, and nourish, and it's housed in a tube with a cooling gold applicator tip that feels soothing on contact. 
[Editor's note: Retinol shouldn't be used by those who are pregnant, considering getting pregnant, or nursing. Please consult with your doctor before use.]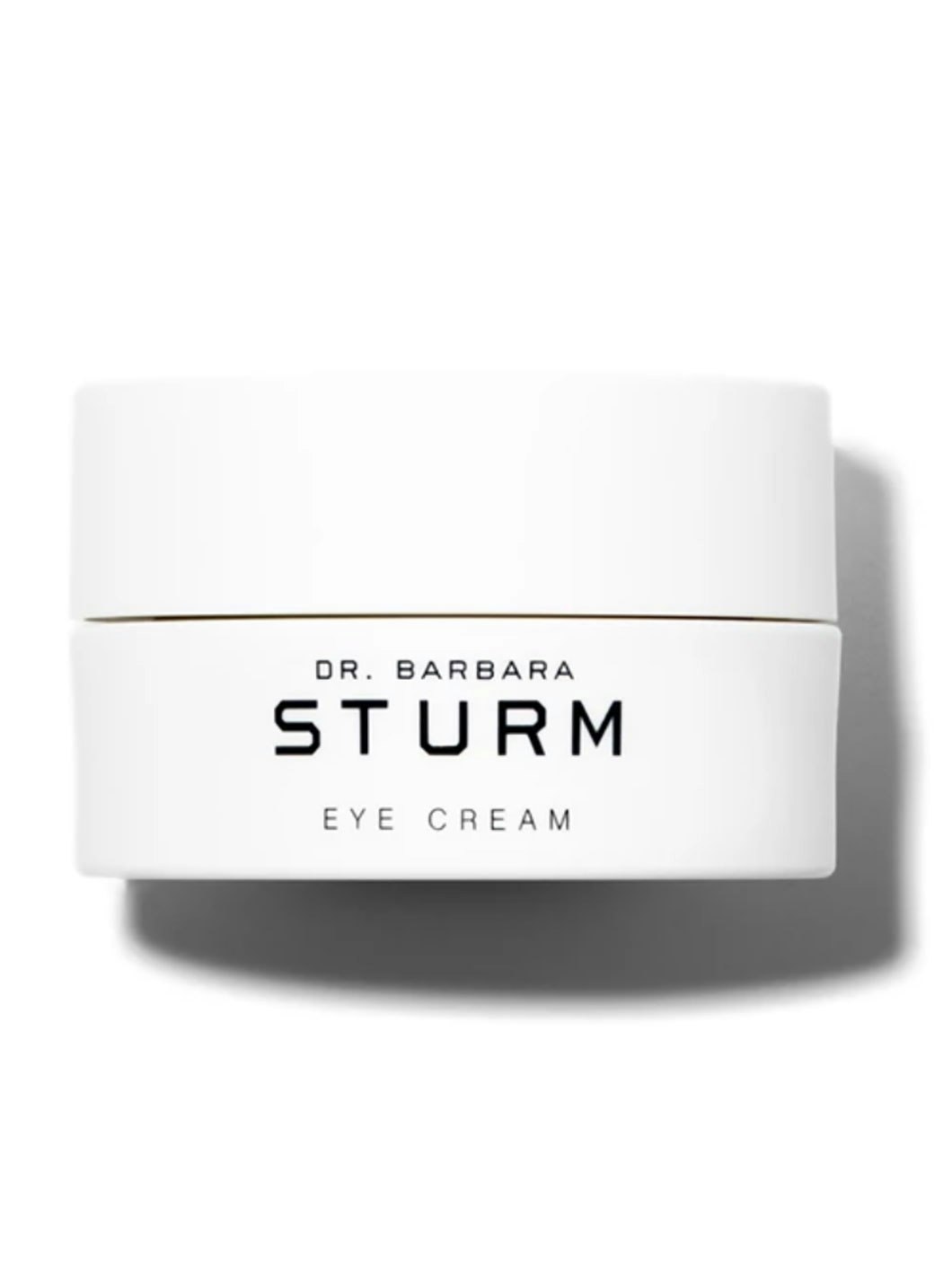 Who: Julie Ricevuto, Senior Beauty Writer  
What: Dr. Barbara Sturm® Eye Cream ($140)
Why: I'm almost always exhausted. Between juggling work, a social life, and a workout routine, I can't seem to ever catch up on sleep — and that fact conveniently reveals itself under my eyes. Thankfully, this eye cream by Dr. Barbara Sturm fights off my dark circles, dryness, and puffiness at the same time. Plant extracts like purslane and skullcap flood the eye area with omega-3 fatty acids, minerals, and vitamins. After use, my undereyes look refreshed, brightened, and smoothed. Pro tip: keep this eye cream in the fridge to provide additional de-puffing benefits when you apply each morning and night.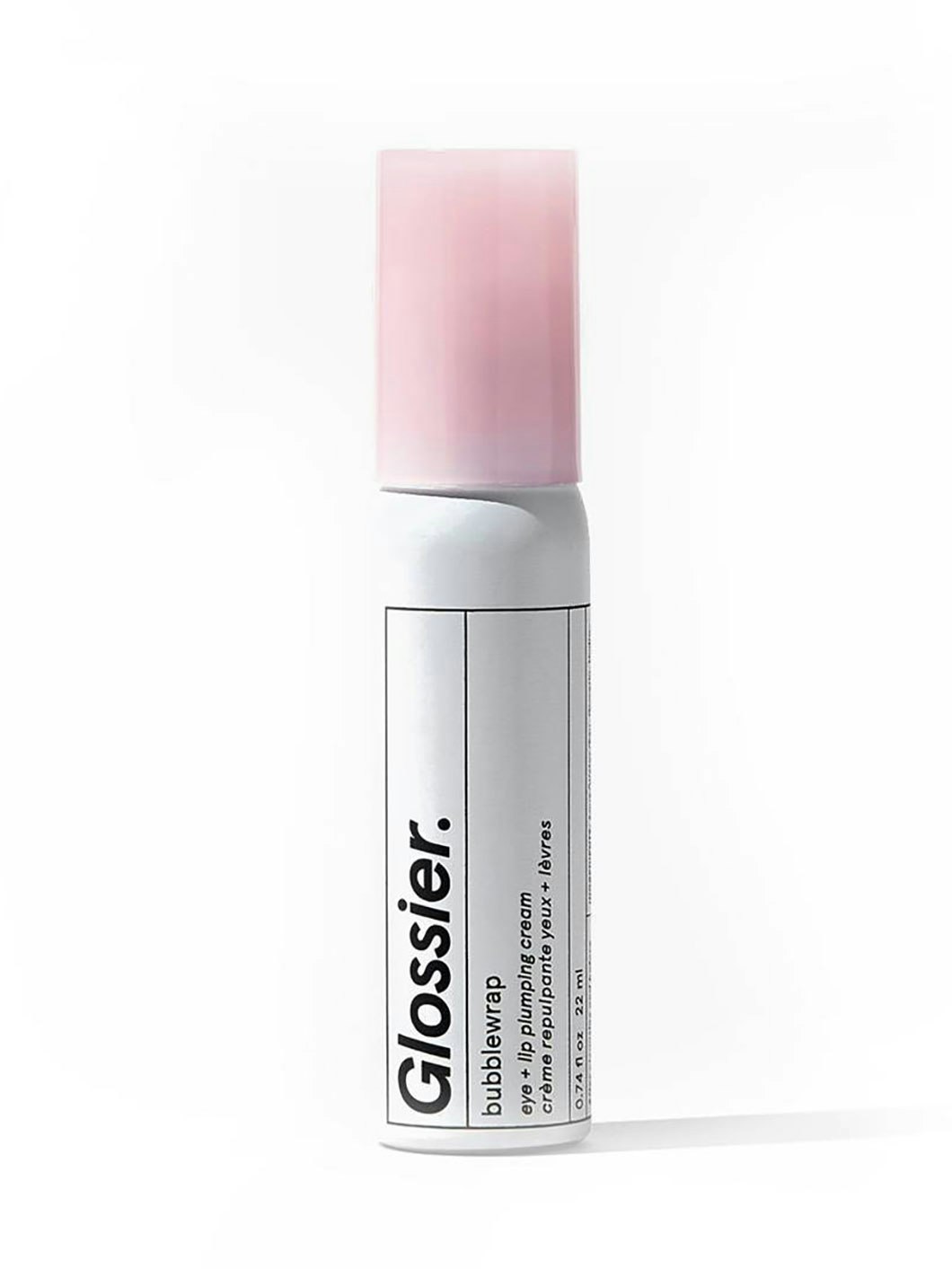 Who: Thia Laurain, Social Media Editor
What: Glossier® Bubble Wrap® ($26)
Why: Until Glossier Bubble Wrap came across my desk, I'm embarrassed to admit that I was out of the loop on the popular makeup artist tip of applying excess eye cream to lips. (If you haven't already, try it!) This well-known secret is what inspired the creation of Glossier's dual-purpose, lightweight eye cream. Now, not only am I in the know about this handy skincare hack, I do it every day. If you're looking to try this trick out yourself, I recommend picking up this formula — the featherweight, non-greasy texture is perfect for hydrating the thin skin around eyes and lips in the heat of summer and beyond.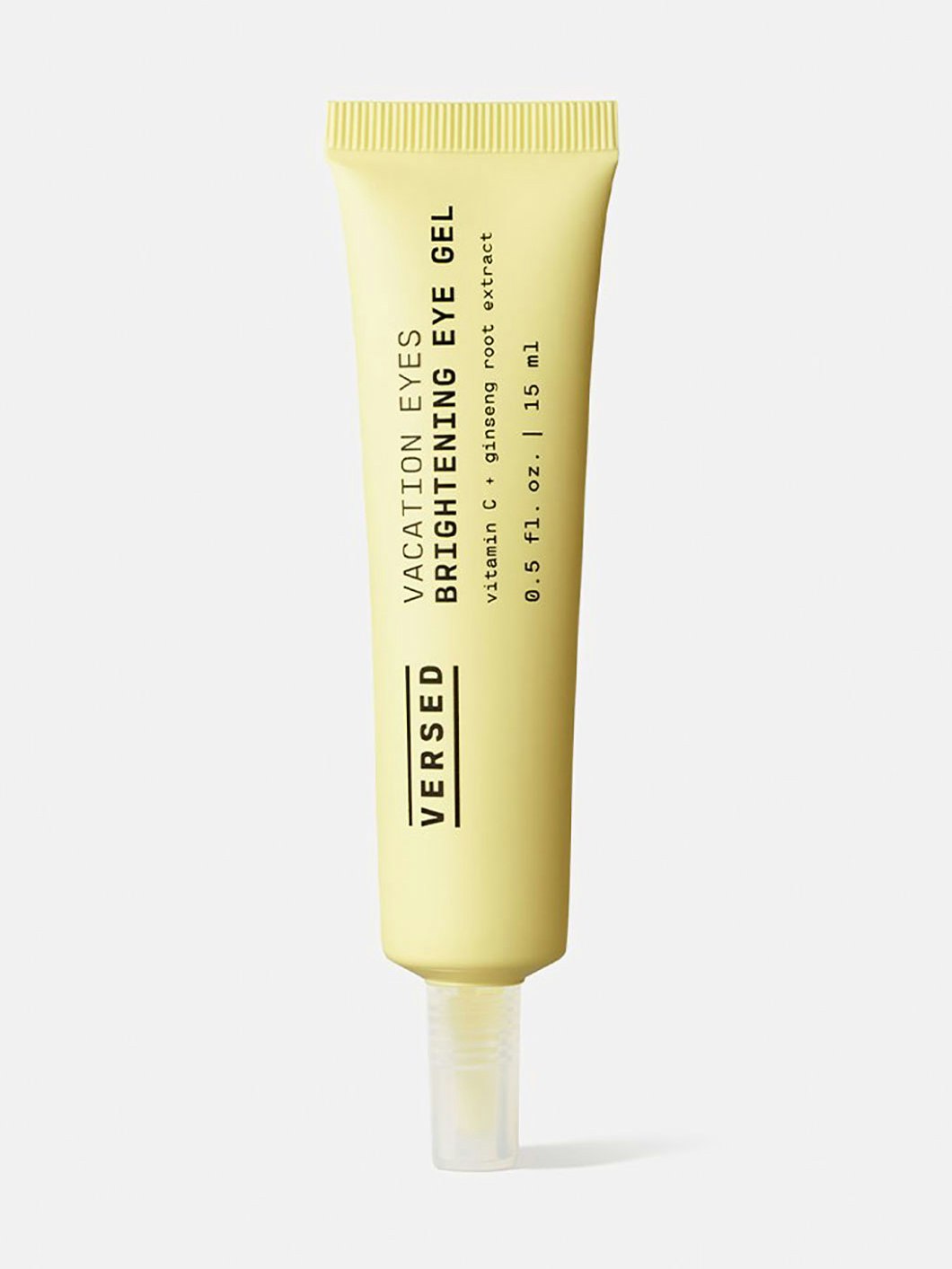 Who: Madisen Theobald, Social Media Editor
What: Versed® Vacation EyesTM Brightening Eye Gel ($18)
Why: I have never been a big fan of eye cream for a peculiar reason: a doctor told me that because I ate so many bananas (a very high potassium fruit), I would never have to worry about undereye circles. Fast forward to my current state and age, and yes, I need an eye cream because I indeed do have undereye circles (sigh). The Versed Vacation Eyes Brightening Eye Gel has become an instant, skin-tightening favorite of mine just this year. It's a lightweight gel is packed with vitamin C, ginseng root extract, and niacinamide for brightening, while the coffee seed extract helps with circulation. From experience, you can really see the brightening and tightening effects within minutes! Needless to say, it has become an important part of my morning skincare routine. Try lightly tapping the product from the inner corners to temples during application to help facilitate lymphatic drainage.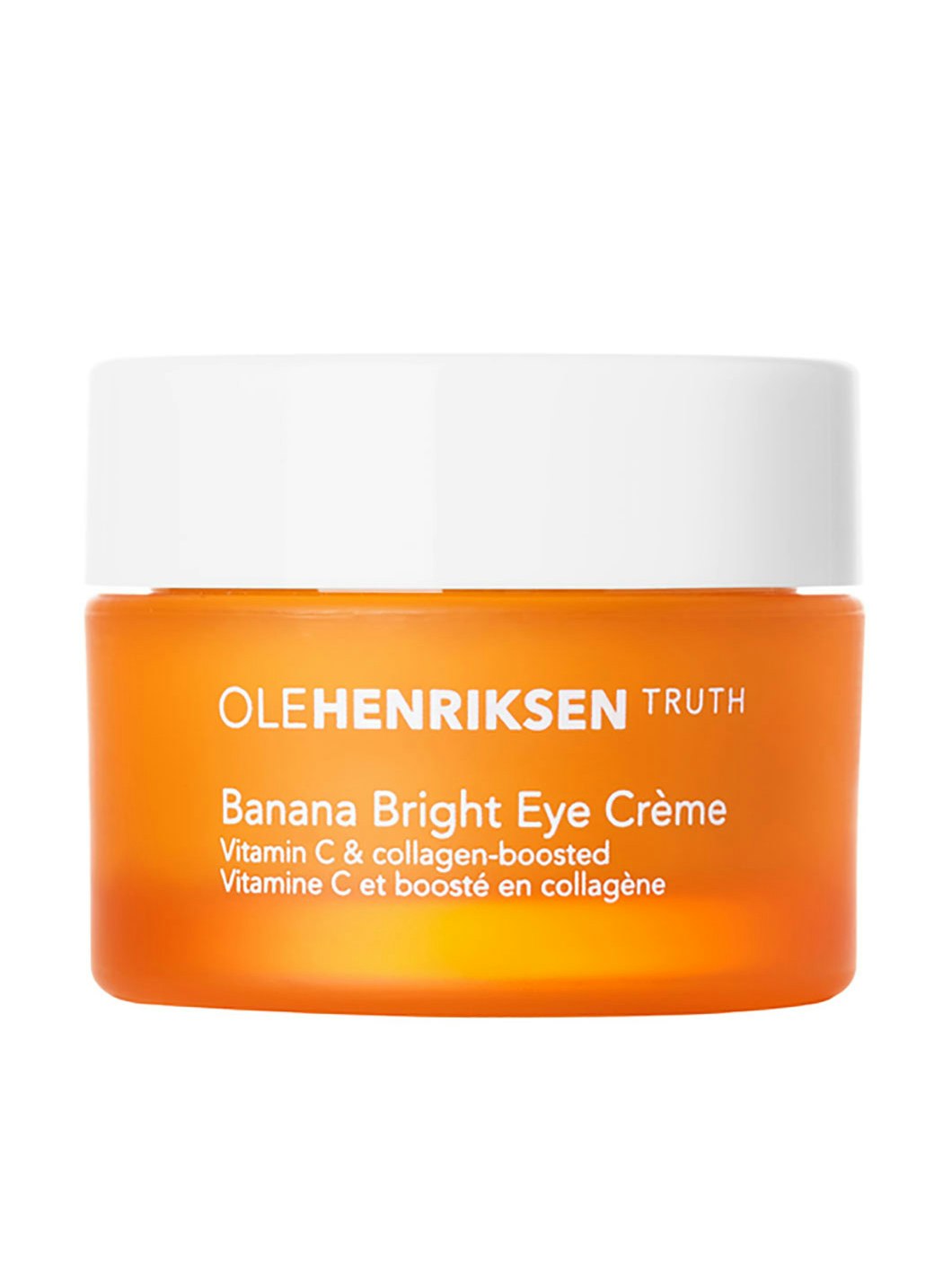 Who: Sophie Wirt, Beauty Editor
What: Ole Henriksen® Banana Bright® Eye Crème ($38) 
Why: I'll admit it: I forgo eye cream on most days. However, when my undereyes are looking particularly shadowy, I reach for this little pot of brightening bliss. Unlike most eye creams, this formula also functions as a color-correcting makeup primer (a godsend for the inevitable mounds of concealer to follow). Plus, it's spiked with vitamin C, which provides antioxidant protection for the thin, delicate skin around the eyes.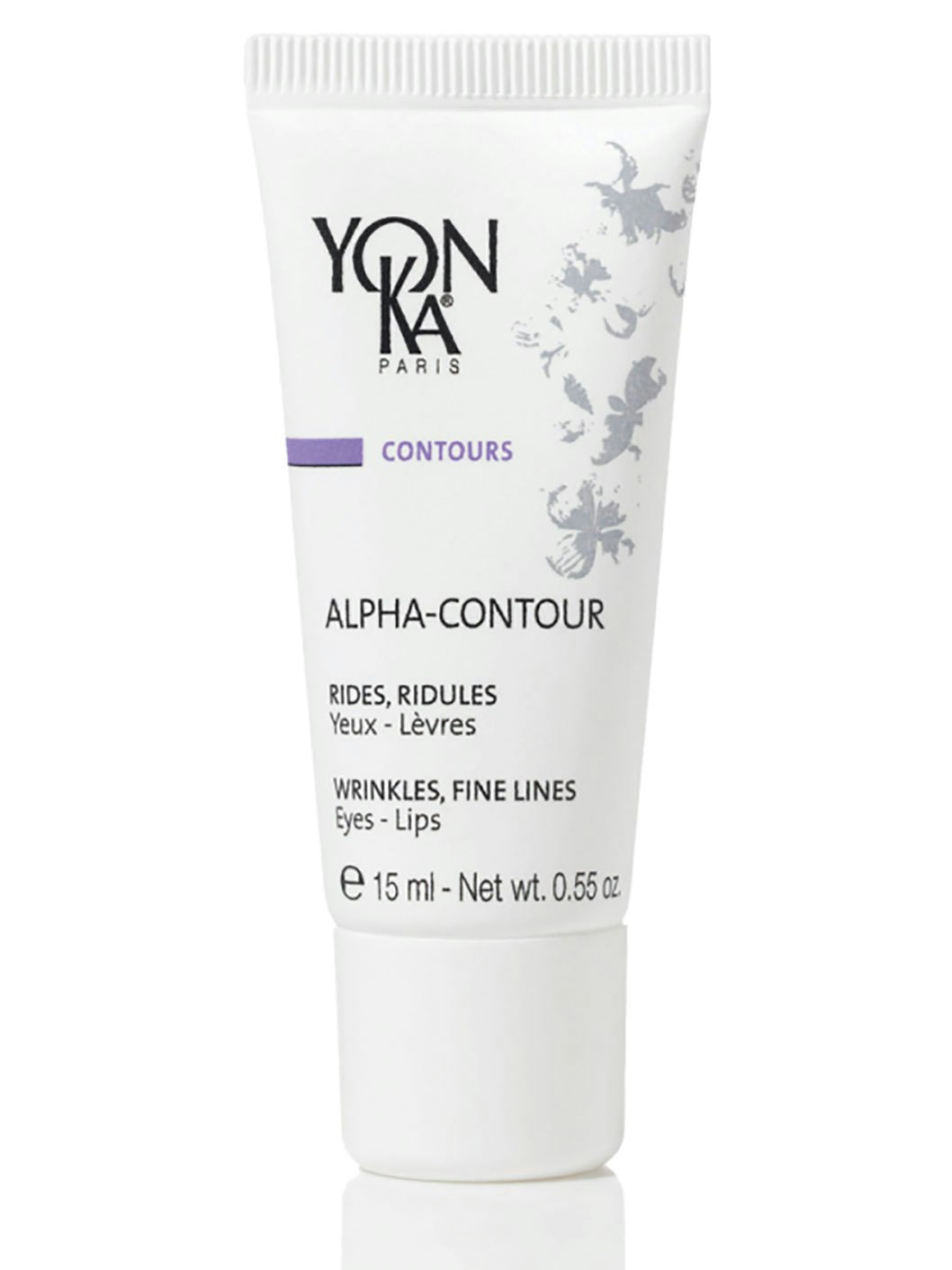 Who: Cat Matta, Copy Editor & Fact-Checker 
What: Yon KaTM Alpha-ContourTM Eyes-Lips ($50)
Why: It's not often you come across a singular product you can use on two distinctly different areas, yet that's exactly what Yon Ka delivers with its Alpha-Contour gel for both eyes and lips. Mixed with fruit-derived AHAs, hyaluronic acid, and essential oils, this non-greasy gel promotes cell turnover and deep hydration to help smooth fine lines and plump skin. The peppermint scent is deceptively mild until it's applied, at which point it turns into one of my favorite tired-eye pick-me-ups. As I'm a sucker for multitasking products — and a lip balm addict — I love that it helps refresh and soften my pout, too.
Some complimentary products were provided to the authors for the purpose of writing this article.
Product prices may vary from the time this article was written.
Allergan® may receive commissions for purchases made through links in this article.