When I was a tween — back before tween was even a word — I thought doing a mask was the height of pampering. There weren't many available: You had a choice between leaving Noxzema® or an AapriTM Apricot Facial Scrub on your skin longer than recommended, or using mud, which was called Mudd®. My friends and I would put our hair up in towel turbans and slather our skin, hoping for some sort of miraculous transformation (not that we needed any transforming at age 12, but still). I loved every messy minute of it.
Years later, when I was a "baby" beauty editor at 26, I learned the cold, hard truth from dermatologists: Masks didn't really do much for your skin. Sure, they were fun and felt good — and maybe gave you a temporary boost — but it's not like they're definitely going to deliver big-time benefits. So I stopped believing in masks, and it was almost as big a let-down as getting the news about the tooth fairy. I'd invested so much time (and hard-earned babysitting money) on them, so I was super-bummed that masks were a bust.
That's why in 2017, when masks started filling up my Instagram feed (Bubbling! Peel-off! Glitter! So much mud!), I rolled my eyes and kept on scrolling. Nice try, masks, but I'm not falling for you again. Then one day, I had no choice: I was going on TV to talk about Tula® Skincare (probiotics-based products that I can't live without) and the launch of the brand's new KefirTM Ultimate Recovery Mask ($56) and needed to try the mask before talking about it. I was perusing the press materials and saw something that surprised the heck out me: a before-and-after photograph of a woman who had used the mask, just once. And she looked dramatically different. (Click here to see for yourself.) And I thought, "Oh! I didn't know a mask could do that." Had I been misinformed about the power of masks?
No, not exactly. "I think that a lot of the mask claims have been sort of out of proportion to what the scientific evidence is," says Gary Goldenberg, MD, a New York-based dermatologist. "There are some cool products out there, though." "So can they do anything?" I implore. "That's like asking me if there's a long-term benefit from using skin-care products," Goldenberg says. "Of course there is. You just need to use them regularly to see an effect. Is a mask going to make you look 10 years younger? No. But with active ingredients and moisture, your skin is going to look better." 
Goldenberg's suggestions: Look for the same active ingredients you like in your regular skincare products, like vitamins A, C, and E, along with either a high-intensity moisturizer or an occlusive clay that might help infuse your skin more with those ingredients. Of course, avoid ingredients that don't typically work for you, and stop using any mask that's irritating. With expectations in check, I went on a masking binge: I think I might have tried them all. Here are the ones I'll keep using again and again (and again. After all, I have to make up for lost time!)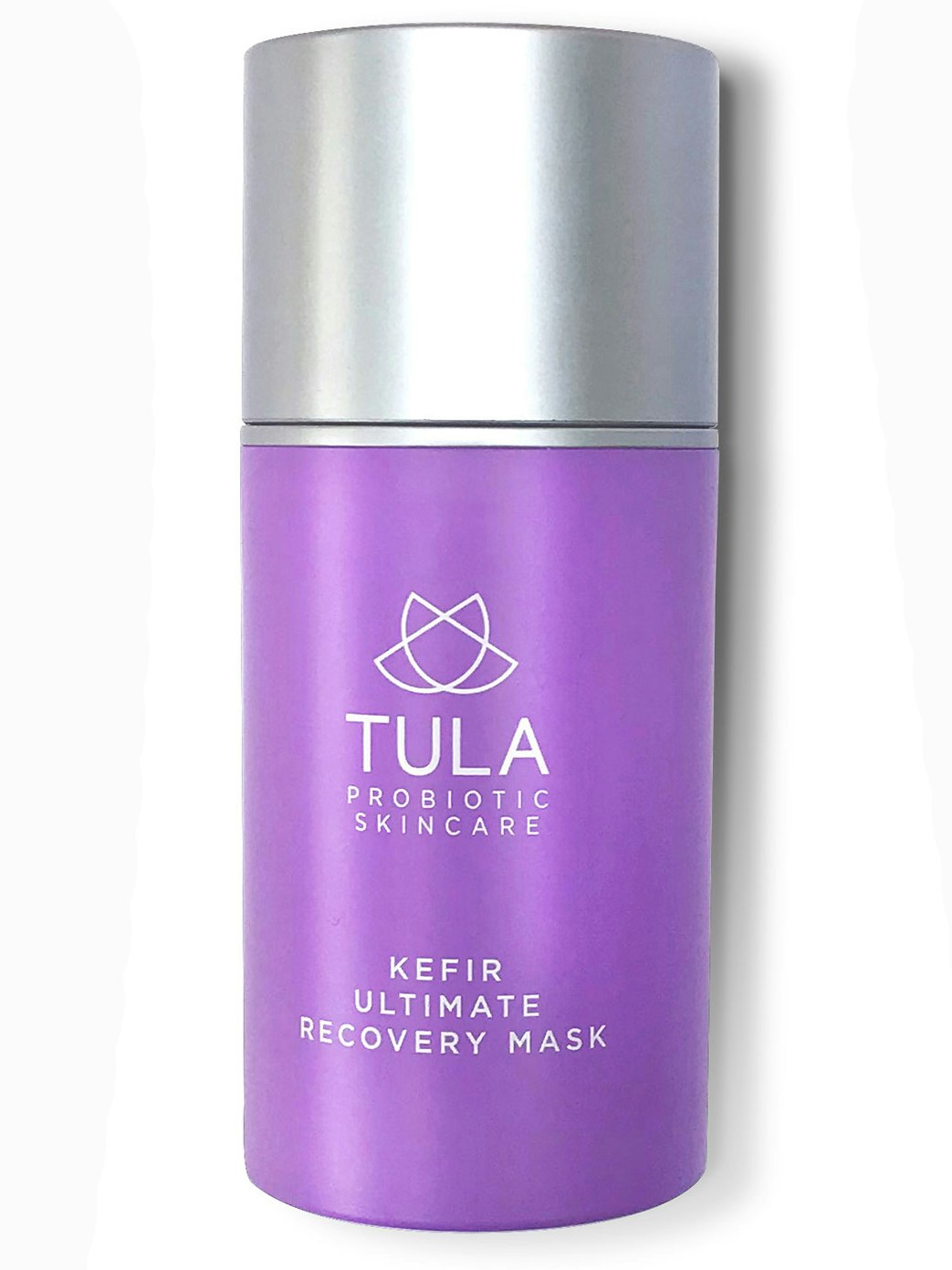 Creamy Masks 
Ah, Tula Kefir Ultimate Recovery Mask ($56): You were my gateway mask. The lightly vanilla-scented cream is made with kefir, the probiotic-rich milk that you find at Whole Foods Market® or any earthy-crunchy grocery store. The probiotics totally calm my skin, its ceramides give me massive moisture, and the mask has a pleasant, mildly cooling effect. Plus there's the unicorn factor: the cream has a light iridescence that makes skin look extra glowy when you're done. 
If you've known me for five minutes, you know I love Rancho La Puerta®, a fitness resort and spa in Tecate, Mexico, and you know I love everything about it (except their flan desserts; flan is gross). So it's no surprise that their La Puerta Core Essentials® Antioxidant Crème Mask ($45) brings my skin to a happy place. Its main ingredient is aloe for serious soothing, followed by a ka-jillion organic oils and extracts that make feel like I'm being healthy, even if I'm eating a doughnut while I wear it.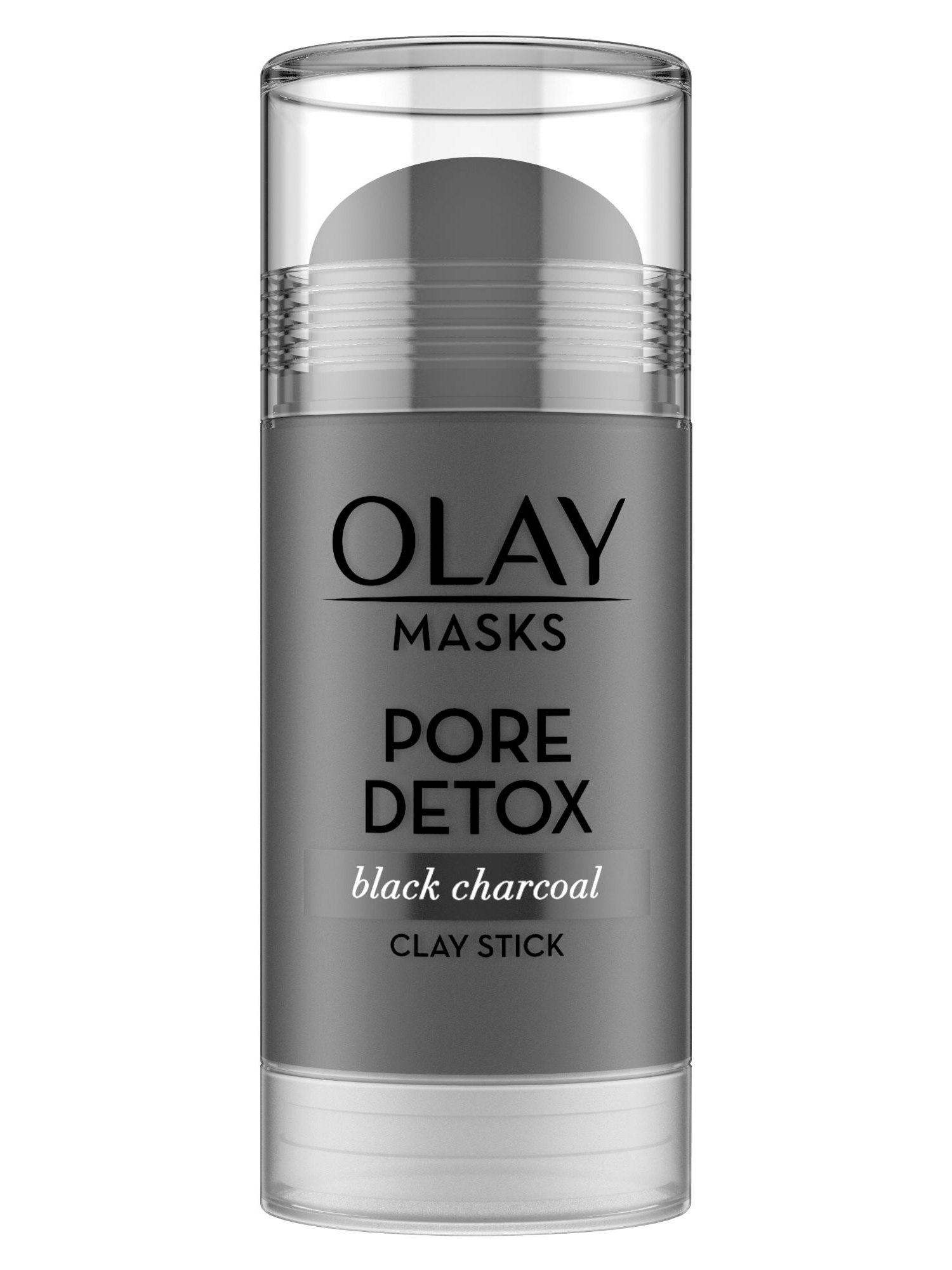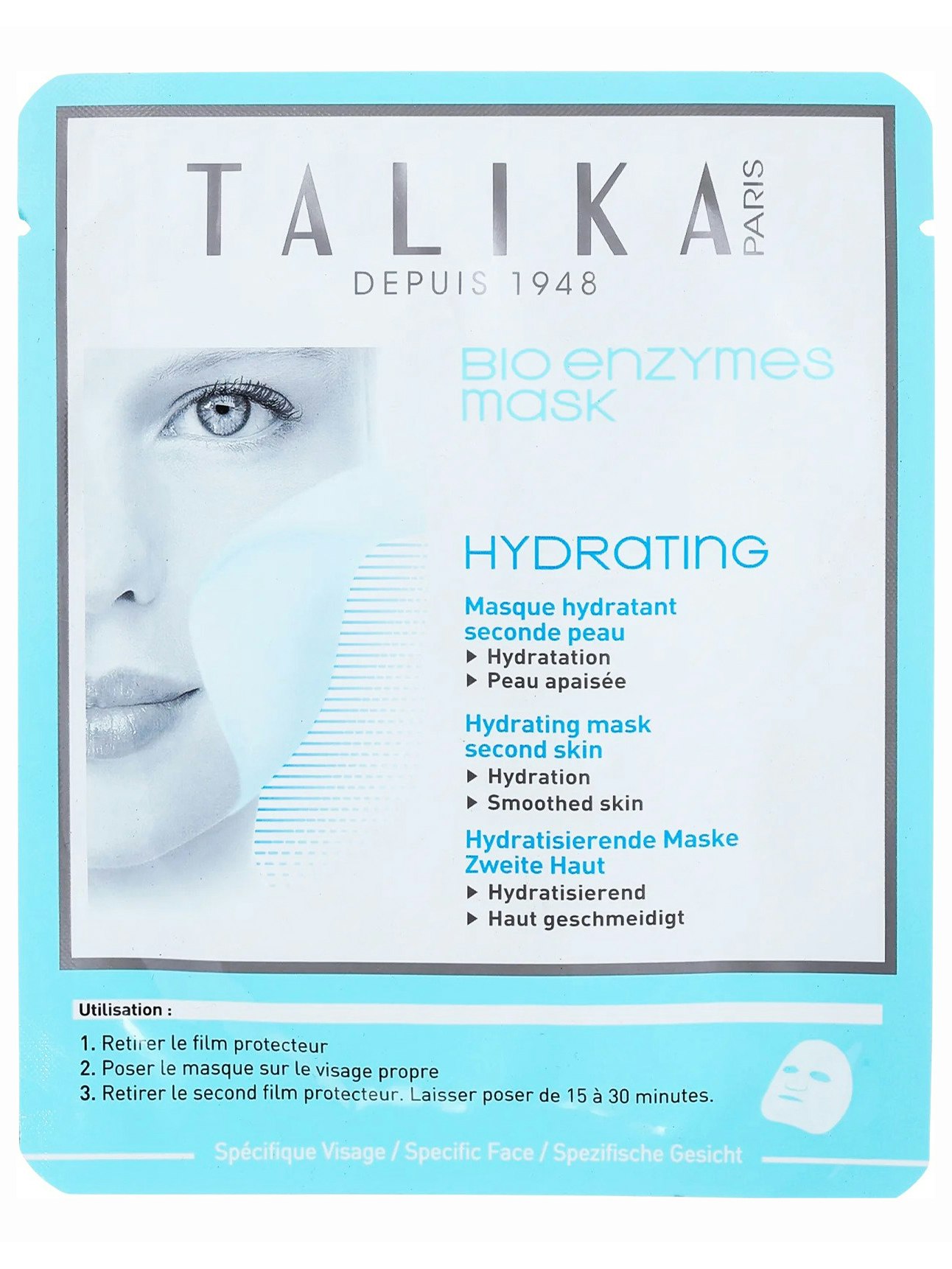 Sheet Masks
I cannot get behind (literally — ha!) a paper sheet mask. They're cold, clammy, and slimy — three sensations I generally try to avoid. But cellulose sheet masks are different: They're more like a second skin, almost immediately adapting to my skin temperature and delivering their embedded ingredients. I adore Talika® Bio Enzyme masks, namely the purifying ($12 each, with argan oil for sebum reduction) and hydrating ($12 each, with hyaluronic acid for plumping hydration) treatments, which both leave my skin looking fresh and bright. And when I've had a little something done at the derm (and really, when haven't I?) I use Marmur Metamorphosis® Revive Face Mask ($22), which uses naringenin to quickly take down post-treatment irritation.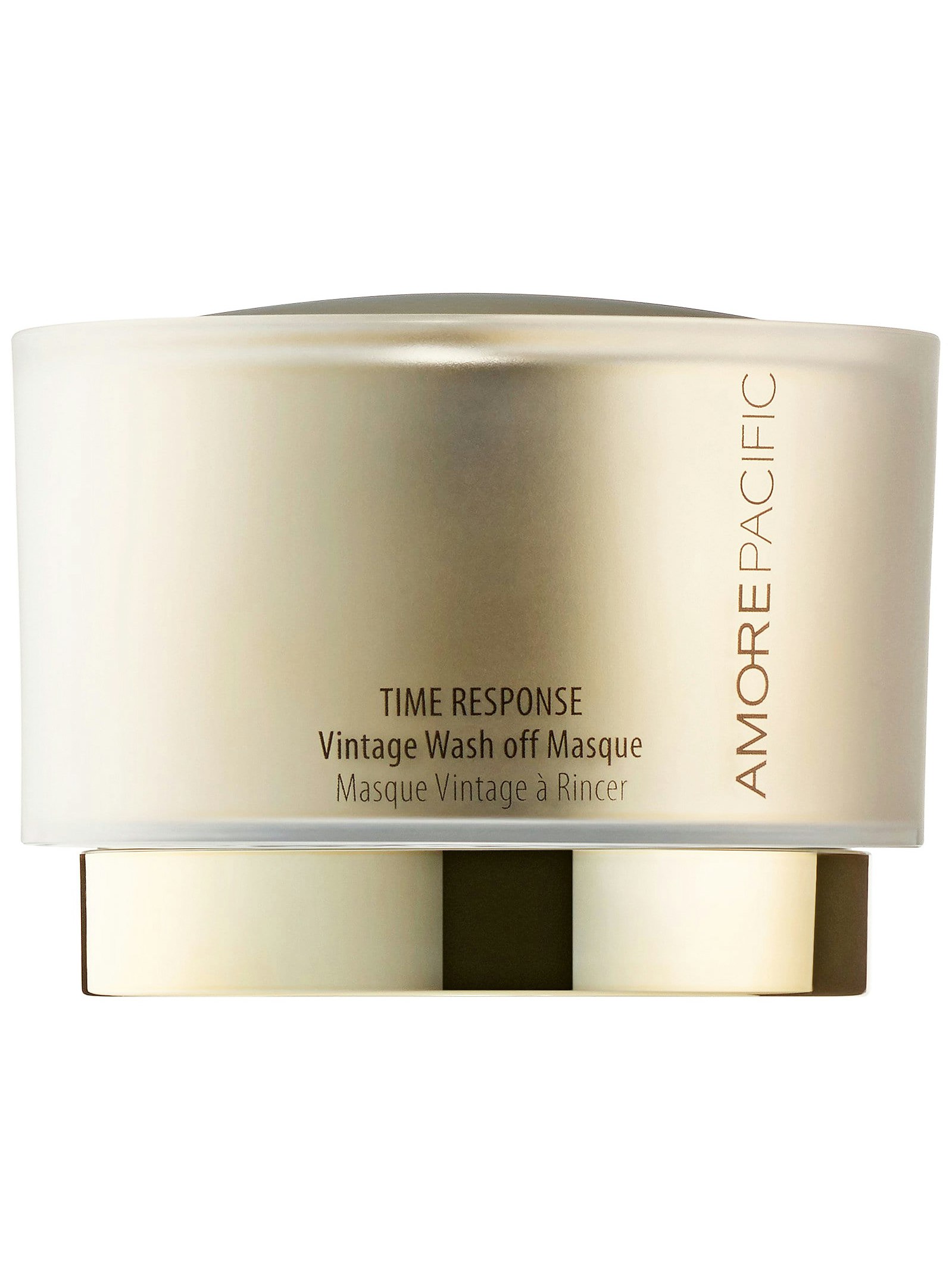 Gel Masks
I used to be an exfoliation fanatic, with a deep and abiding love of scrubs — that is, until one day my skin decided that scrubs = bumps. Now, any exfoliation needs to be chemically- and not mechanically-induced. I missed the scrubbing sensation for a while, but eventually the urge went away. Then I tried the Vichy® Masque Peel Double Éclat ($20), which I didn't realize had itty-bitty particles of volcanic ash to help sweep away the dead skin loosened by the mask's alpha-hydroxy acids . . . until it was already on my face. Flash forward five minutes, my skin looked amazing and glowy and (thankfully) not in the least bit bumpy!
And last, my fantastically fancy antioxidant infusion: AmorePacific® Time Response® Vintage Wash-Off Masque ($170). My tastes tend to run more to the single-digit price points rather than the three-digit ones, but I cannot not use this masque. It uses fermented tea leaves — loaded with antioxidants, just like the doctor ordered — and smells like delicious cup of green tea. It's my ultimate pre-teen dream!
Some products were gifted to the author for the purpose of writing this article.
Product prices may vary from the time this article was written.
Allergan® may receive commission for purchases made through links in this article.