In middle school, the phrase "your nose looks like a strawberry" was once casually thrown my way during class, and I still haven't recovered. My classmate wasn't referring to the shape or color of my nose, but rather comparing the look of my clearly visible blackheads to the seeds that spread across the skin of a strawberry. Naturally, I immediately made it my life's mission to rid myself of blackheads from that moment forward. I tried a bunch of options, ranging from over-the-counter products to DIY solutions (a harsh, baking soda-based face scrub included), but spoiler: nothing worked.
Fast forward to today, and thankfully, I've figured out my go-to techniques for fighting off blackheads (exfoliation is key, people!). Still, combatting those plugged pores is still a daily struggle — and I'm certainly not the only one who thinks so. But in order to defeat thy enemy, you must know thy enemy. So, we tapped Francesca Ortenzio, MD, board-certified dermatologist in New York, NY, for an explanation on what exactly causes blackheads and how to finally get rid of them.
First, what are blackheads?
Surprisingly, there's more to those tiny dots of black gunk along your nose than you think. "What we commonly refer to as 'pores' actually [have] tiny hair follicles, [and] each of them comes equipped with its own oil-producing gland," says Dr. Ortenzio. "Blackheads occur when the cells lining the inside of the follicle clump together with oil, forming a plug." Once this plug is exposed to air, it oxidizes and turns black in color. Hence, the name "blackhead." (Fun fact: the chemical process that causes the oil and dead skin cells in your pores to turn black is the same as the one that causes a sliced apple to turn brown.) 
Why do blackheads form?
Just because you have blackheads, it doesn't mean your skin is "dirty." Afterall, blackheads don't really have anything to do with dirt — it's essentially just oil and dead skin cells. The reasons that they actually form might surprise you. "Blackheads typically form under the influence of several factors, including hormones and congesting skincare [products]," says Dr. Ortenzio. In order to reduce your chances of worsening blackheads, avoid skincare products that are comedogenic and oil-based (like coconut oil!), as they can sit on the skin and ultimately clog pores. 
Additionally, Dr. Ortenzio warns that sun damage can worsen blackheads. "Since sun damage causes a breakdown in collagen and elastin, the walls of pores lose their strength and further widen," she says. The wider the pore, the larger the blackhead will be. To prevent pores from becoming bigger — and eventually housing a larger-than-usual blackhead — be sure to wear SPF every day. My personal favorite is the SkinMedica® Total Defense + Repair Broad Spectrum Sunscreen SPF 34 ($68) thanks to its lightweight, non-greasy texture. (Read my full review of this SkinMedica sunscreen here.)
Can you successfully get rid of blackheads at home?
Luckily, there are many things that people can do on their own to help diminish blackheads. "I recommend using products with alpha and beta hydroxy acids which will gently exfoliate the debris within pores and [help] prevent new blackheads from forming," says Dr. Ortenzio. "[The] Dr. Dennis Gross® Pore Perfecting & Refining Serum ($65) is an amazing all-in-one product since it has alpha and beta hydroxy acids to exfoliate, retinol to increase cellular turnover, farnesol for antibacterial action, and phytic acid pentasodium to dissolve waxy plugs in pores." Dr. Ortenzio also often prescribes a topical retinoid to help eliminate blackheads — you can consult with your dermatologist to see if this is an option for you.
[Editor's note: Retinol shouldn't be used by women who are pregnant, considering getting pregnant, or nursing. Please consult with your doctor before use.]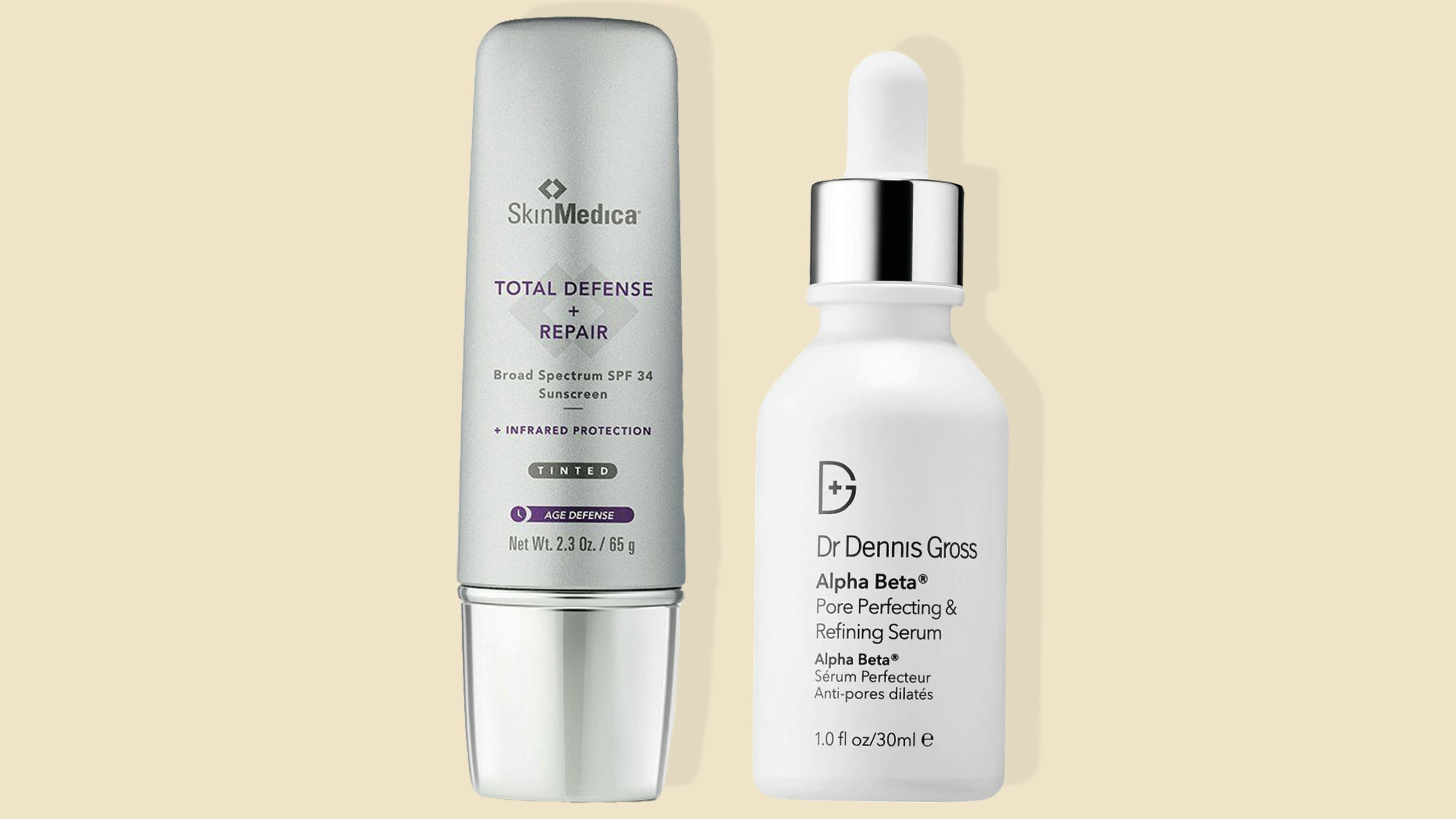 However, Dr. Ortenzio's most important tip is to never try to squeeze all that buildup out of your pores yourself — you'll regret it. "Although physically extracting blackheads by squeezing them at home might seem satisfying, it is just a temporary measure and often leads to damaged pores, so I do not recommend it," she says. "Too much pressure around a pore leads to inflammation, broken blood vessels and, ultimately, a dilated pore."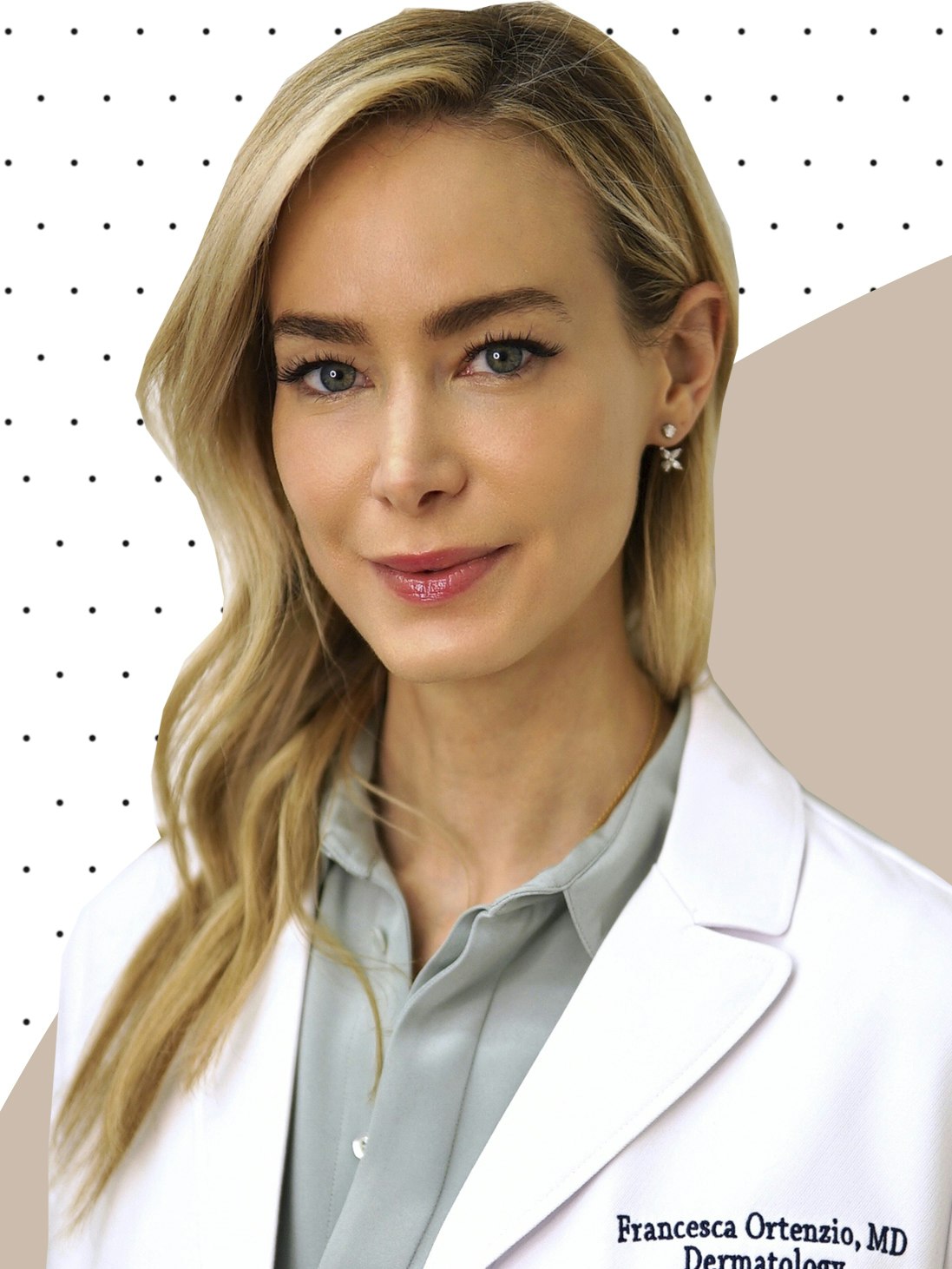 What in-office treatments are available for removing blackheads?
If at-home solutions just aren't cutting it when it comes to removing blackheads, it might be time to see a professional. Fortunately, there are several in-office treatments that are fantastic at minimizing pore problems and achieving radiant, flawless skin. "Think of a healthy, tight pore like a structured, resilient tote bag versus the dilated blackhead being a floppy beach bag," says Dr. Ortenzio. "By increasing collagen production, you can shrink the appearance of pores." 
In order to boost collagen production, Dr. Ortenzio uses several, no-downtime lasers — like Yag and VBeam® —which tighten the skin, including the pores. "I use a variety of chemical peels, such as Dr. Gross's Alpha Beta® Professional Peel and retinol peels, to exfoliate and clean the pores," she explains. Microneedling devices, such as Aquagold®, can further reduce the appearance of blackheads. Just don't pick!
SkinMedica® is an Allergan®-owned skincare line.
SkinMedica® Total Defense + Repair Broad Spectrum Sunscreens (SPF 34, SPF 34 Tinted, and SPF 50+) are over-the-counter drug products that are formulated and marketed pursuant to the FDA's governing regulations set forth at 21 CFR § 352.