If you've read any anti-aging article pretty much ever, you have most likely seen that retinol is the gold standard when it comes to youthful-looking skin. But along with the vitamin A derivative's powerful anti-aging benefits — stimulating collagen growth, decreasing the appearance of wrinkles, and strengthening skin, to name a few — often comes irritation, peeling and redness. Needless to say, retinol is not for everyone. The good news is that a trendy ingredient may be the perfect substitute.
[Editor's note: Retinol shouldn't be used by women who are pregnant, considering getting pregnant, or nursing. Please consult with your doctor before use.]
Bakuchiol is a plant-based antioxidant that acts like retinol without the unwanted side effects. It increases cell turnover to reduce fine lines and wrinkles, while also promoting collagen and elastin production, says Marnie Nussbaum, MD, a board-certified dermatologist in New York City. However, unlike retinol, the vegan alternative is more tolerable  and can be used on sensitive skin types. Even pregnant or breastfeeding women are able to use this anti-aging superstar, which is exciting news for women who don't want to completely change their skincare routine during this time. 
[Editor's note: As always, talk to your doctor before starting any new treatment.]
Bakuchiol comes from the seeds of the psoralea corylifolia plant, also known as the babchi plant, which is native to India. Historically, it has been used in Ayurvedic medicine to decrease inflammation, calm redness, and help with wound healing, says Dr. Nussbaum. Dermatologists are a huge fan of bakuchiol for many reasons. "Not only does it minimize fine lines and wrinkles, but it also improves skin laxity, acts as a powerful antioxidant, repairs sun damage, and helps shed dead skin cells," says Dr. Nussbaum. The icing on the cake: bakuchiol is an excellent pick for oily and acne-prone skin, too, as it has anti-bacterial and anti-inflammatory properties.
It is important to keep in mind that despite bakuchiol's more tolerable properties, it is possible to have a sensitivity to any new ingredient in your regimen (though Dr. Nussbaum hasn't heard of any specific reactions to bakuchiol). Nighttime is the ideal time to let bakuchiol work its magic, because your skin is in repair mode while you sleep. Dr. Nussbaum recommends testing a little bit of your product of choice on your inner forearm before bed and checking the area in the morning. If there is no redness or irritation there, start slathering. 
Unlike retinol-based formulas, you'll likely be able to use your bakuchiol-infused product more frequently, depending on the other ingredients in the formulation. Oftentimes, products with bakuchiol can be applied daily, or even twice a day. As much as we love retinol, it may have met its (less irritating) match. Keep reading to discover some of our favorite formulas with the vegan anti-ager, below.
[Editor's note: As always, talk to your doctor before starting or stopping any new treatment, medication, or supplement.]
Oskia® Super 16TM Serum ($133) pairs bakuchiol with 16 bioactives and nutrients — including three forms of vitamin B, vitamin C, and seaweed extract — to help firm skin and give it a healthy glow.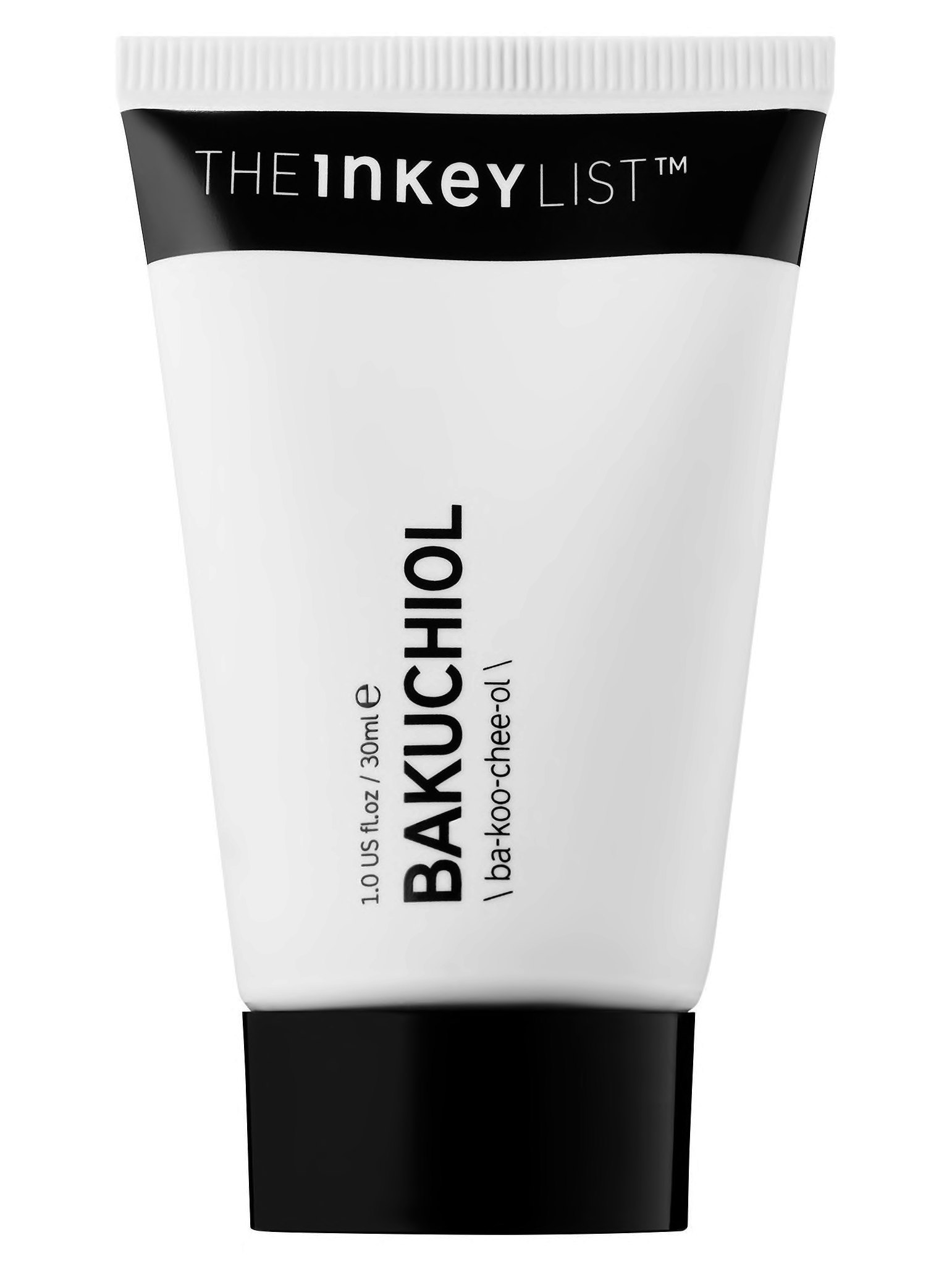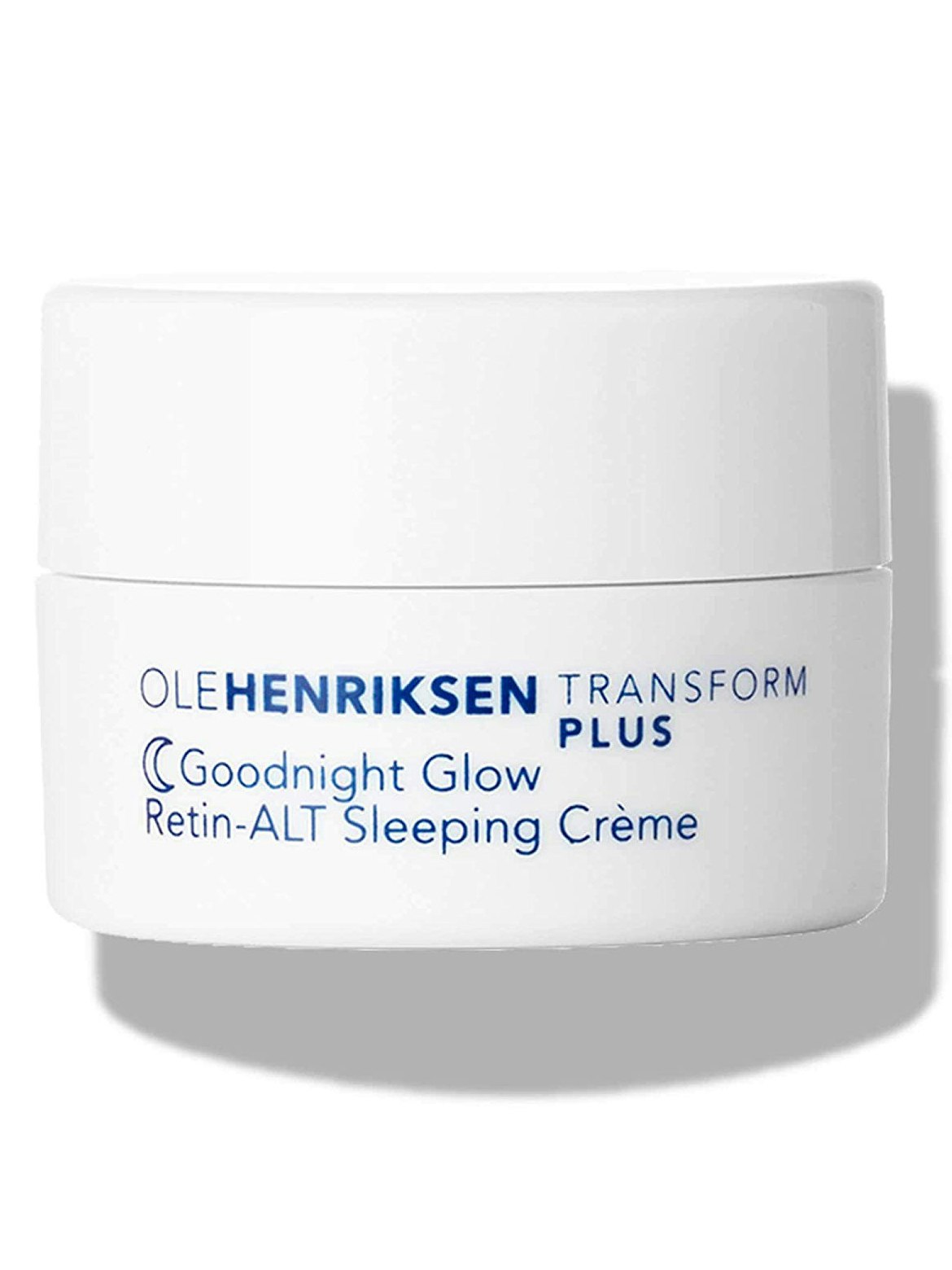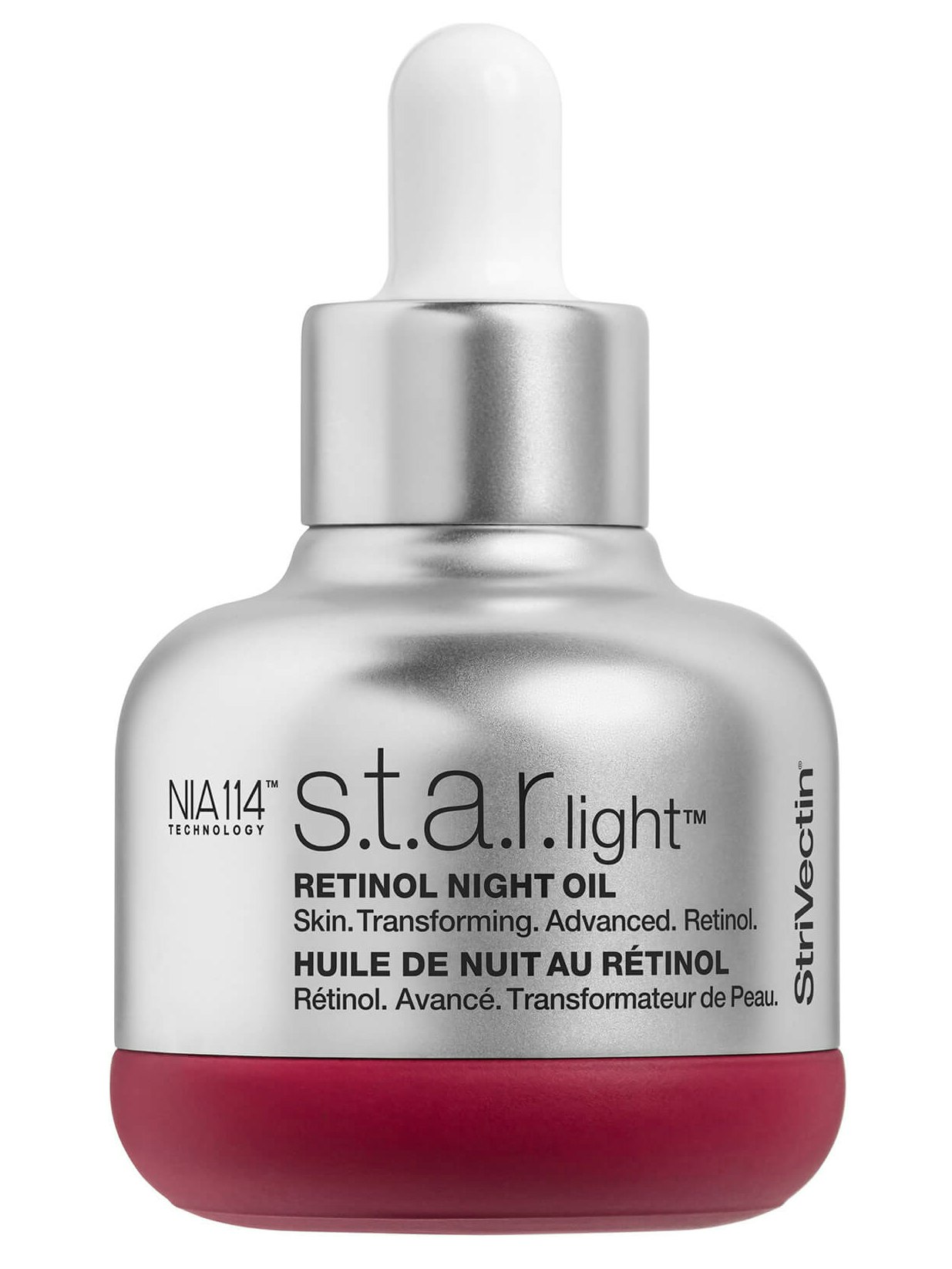 Don't be fooled by the name of this product — Strivectin® S.T.A.R. Light® Retinol Night Oil ($99) is a lightweight, dry oil formula. It includes powerful antioxidants and hydrating chia seed and squalane oils to protect skin while smoothing texture.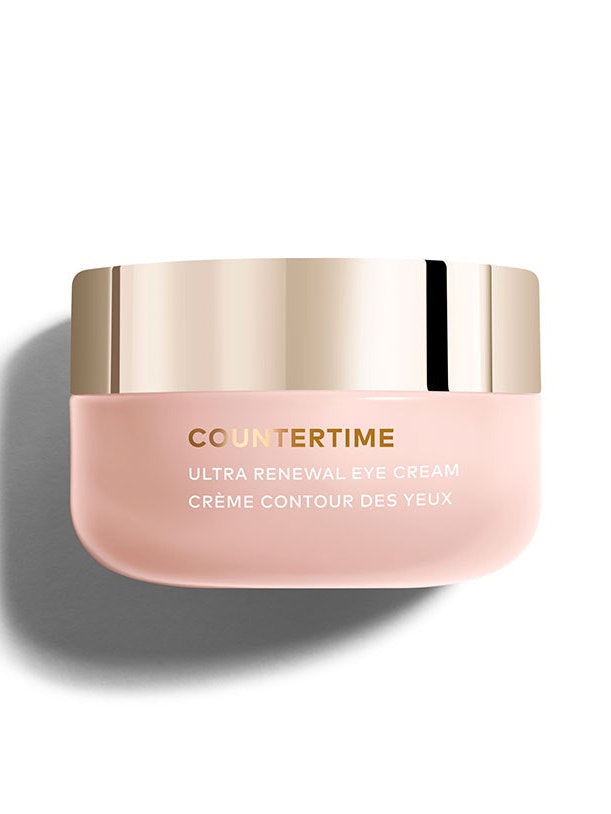 Beautycounter® Countertime® Ultra Renewal Eye Cream ($69) is one of the rare bakuchiol-infused formulas that we've seen for the delicate eye area. It also features Swiss Alpine rose to boost free radical defense and Persian silk tree extract to help brighten and fade away the look of dark circles.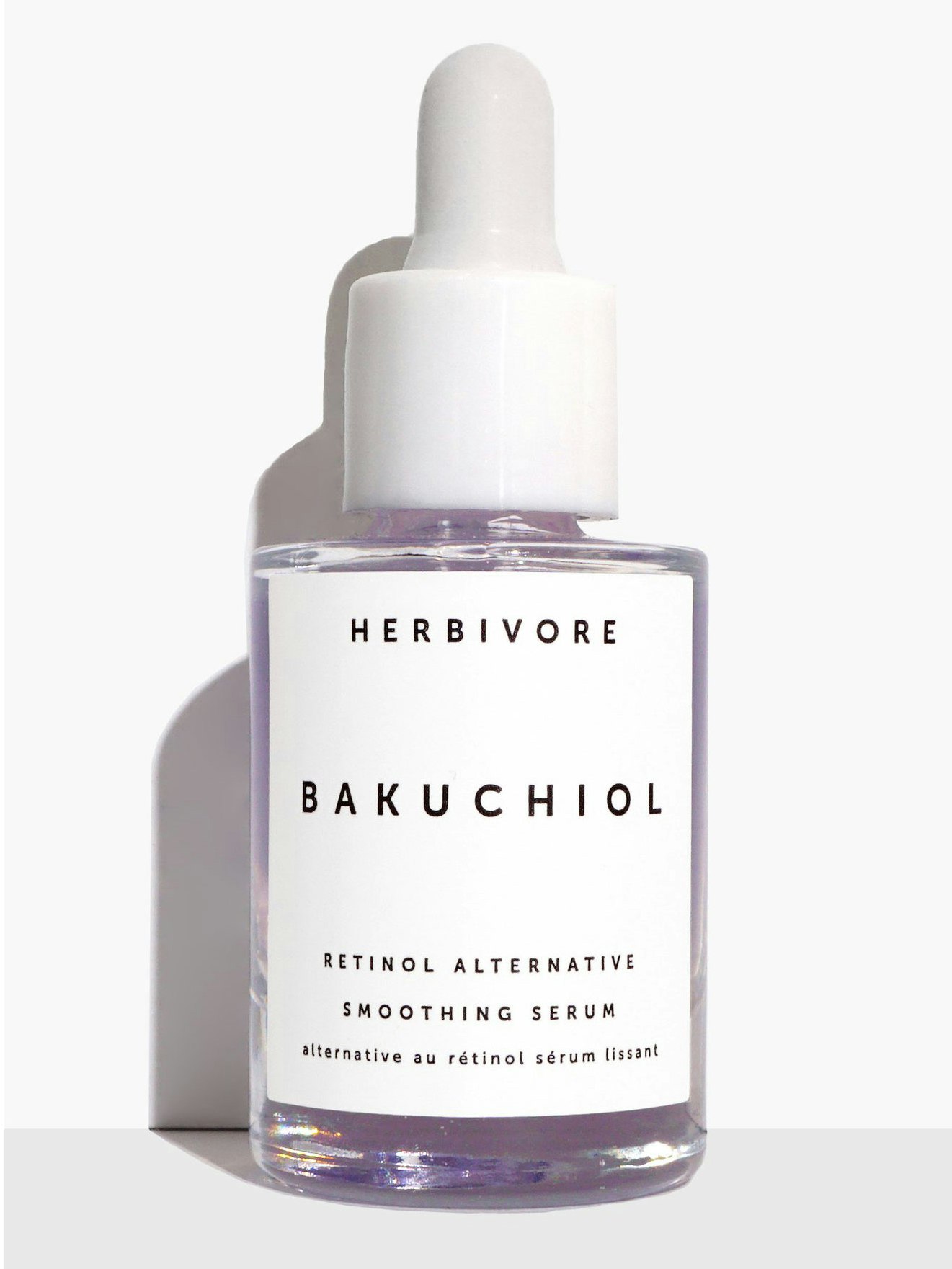 The babchi plant's flowers are a beautiful purple hue, which is showcased in the Herbivore® Botanicals Bakuchiol Retinol Alternative Smoothing Serum ($54). Alongside bakuchiol are antioxidant-rich blueberry stem cells, hydrating tremella mushroom, and gently exfoliating polyhydroxy acids (PHAs).
Some complimentary products were provided to the author for the purpose of writing this article.
Product prices may vary from the time this article was written.
Allergan® may receive commissions for purchases made through links in this article.