Even if you're a seasoned mask user, you know that the most popular reason to use one is when your skin is declaring SOS. This feels especially true when slathering on a formula for hydration: maybe you're jet-lagged, or perhaps your complexion is in dire need of help after a bout of over-exfoliation. Either way, a targeted treatment like a moisturizing mask can deliver some serious soothing and nourishment to tired skin in a short amount of time. Plus, you can watch Netflix® or take a bath (or both!) while masking, so it's a win-win. If you're in need of some product recommendations, keep reading: Our editors share their favorite mask fixes for dry skin, including probiotic-infused formulas, rich balms, and more, below.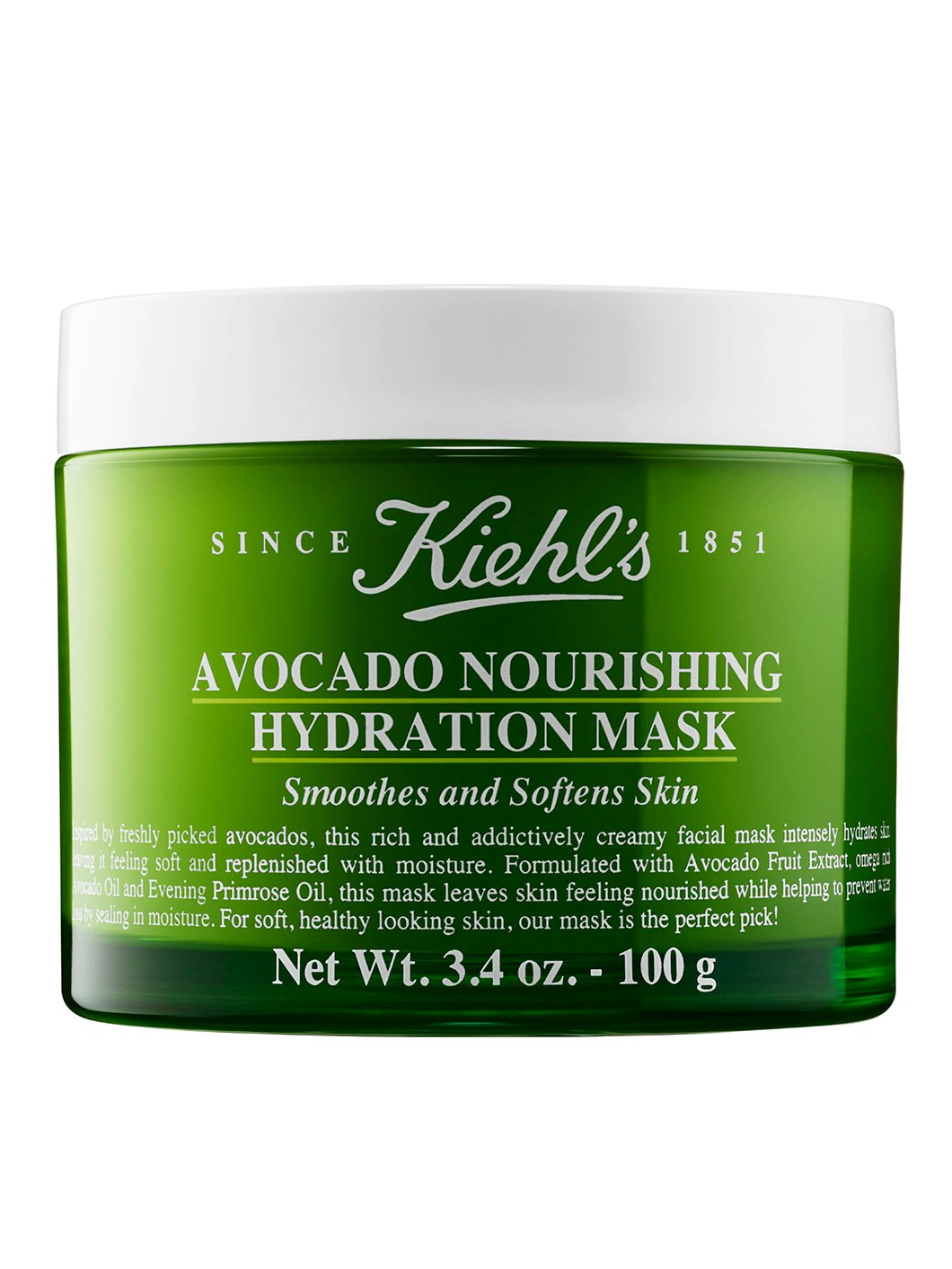 Who: Lauren Levinson, Editorial Director
What: Kiehl's® Avocado Nourishing Hydration Mask ($45)
Why: We already know I'm a fan of the brand's classic avocado eye cream, so when the line was extended to include this mask, I had to try it. This mask is all about nourishment and softening skin, thanks to avocado fruit extract and oil, as well as evening primrose oil. What you really need to know is it feels like putting avocado mash on your face! The texture isn't totally smooth, but not in a negative way — similar to that of guacamole. The instructions on the jar recommend leaving it on for 15 minutes, but I did it for a half an hour. When I washed it off, my skin was so hydrated that I didn't need to apply any nighttime moisturizer. I plan to use it all season as the temperature drops.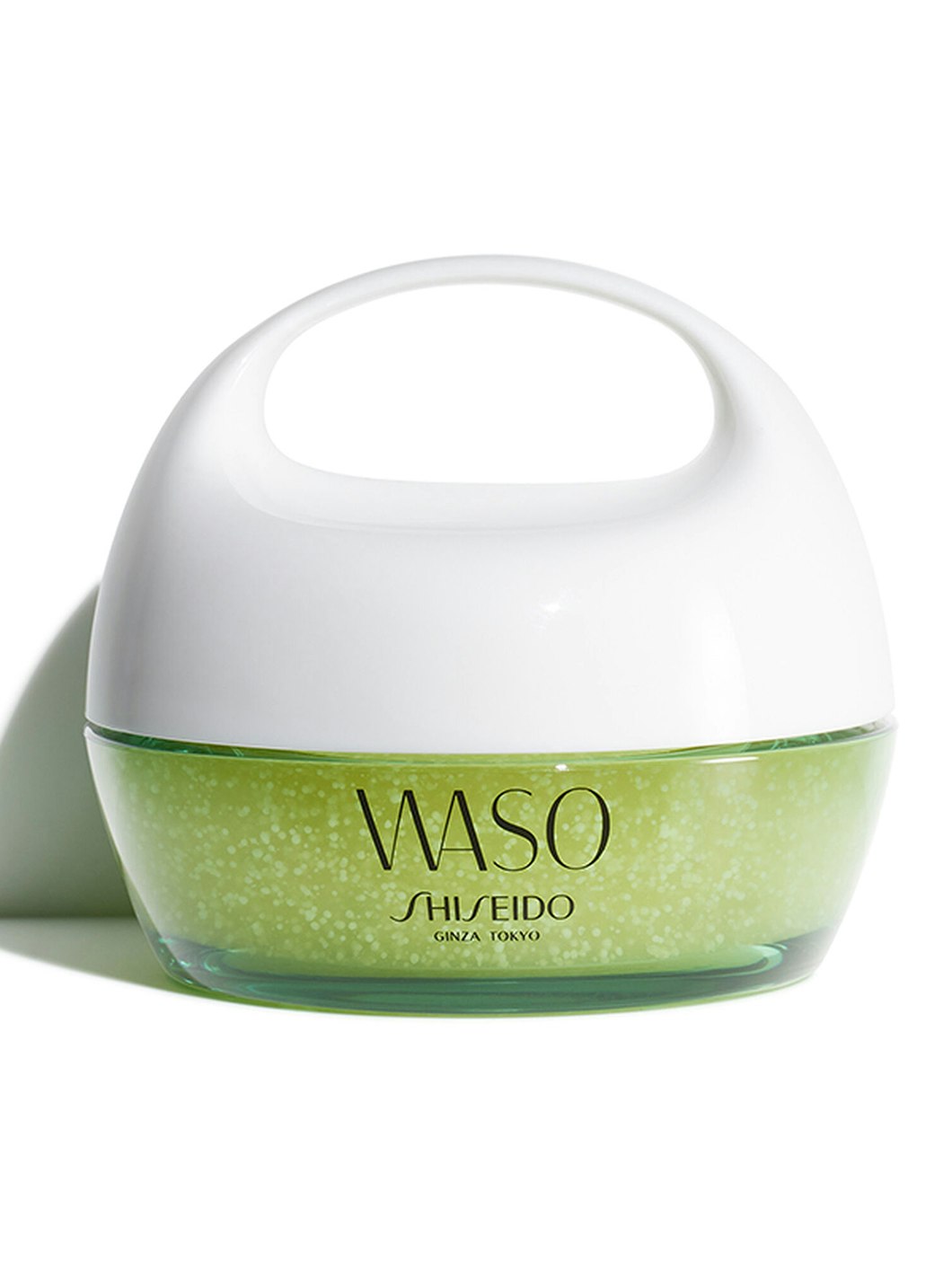 Who: Joslyn Winkfield, Senior Visuals Editor
What: Shiseido® WASOTM Hydrating Gel Beauty Sleeping Mask ($38)

Why: I love this lightweight gel formula to layer as a last step after adding my serum of choice at night. The fun microbubbles dissolve into the skin as it absorbs, leaving behind the brightening and hydrating effects of Japanese yuzu — which contains vitamins A, C, and E. I leave it on all night, but it can also be used as a 10-minute intensive treatment.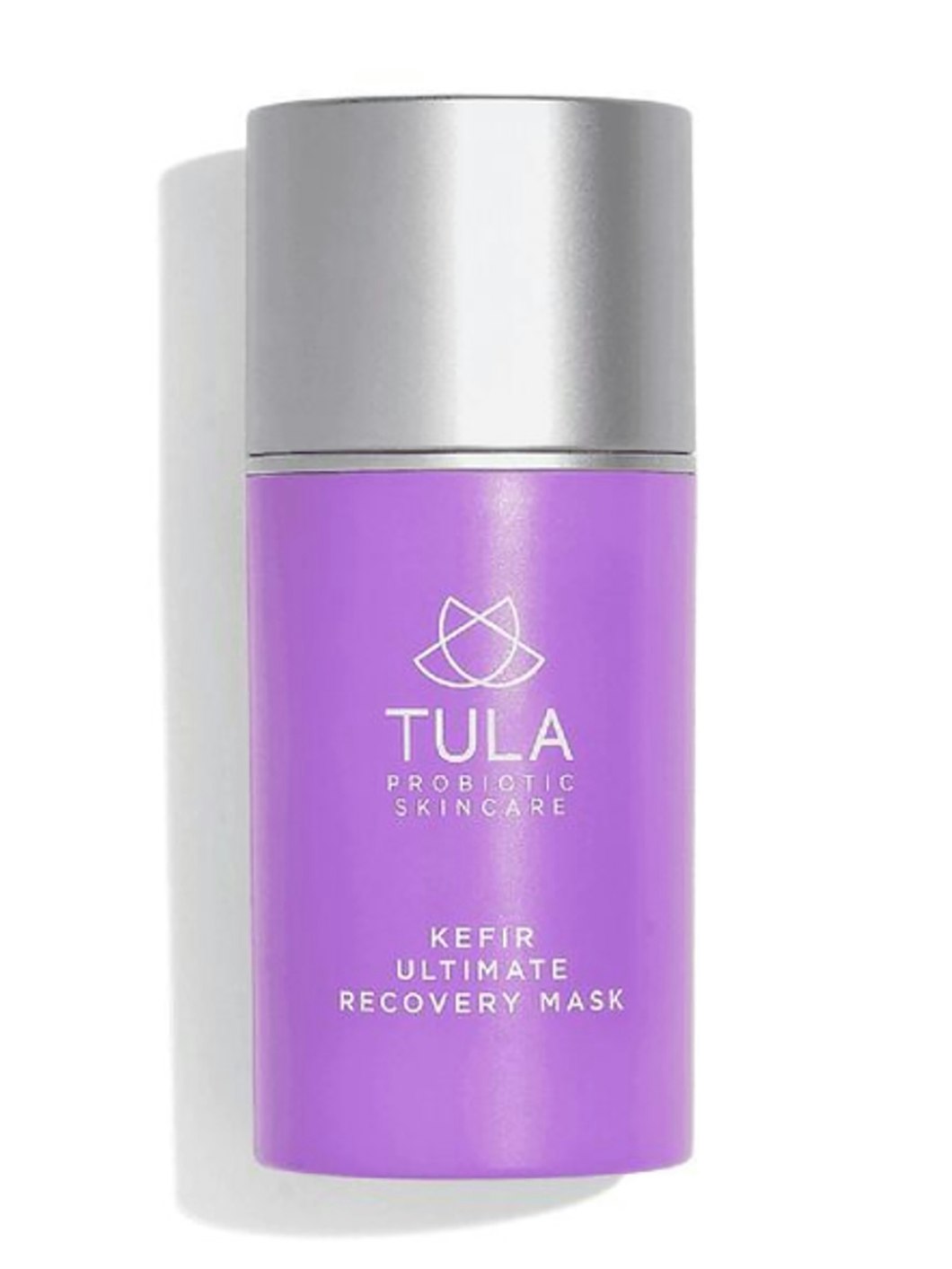 Who: Emily Orofino, Senior Beauty Editor
What: Tula® Kefir Ultimate Recovery Mask ($56)
Why: I'm admittedly not much of a mask person, and largely for a silly reason: I hate the experience of washing my face outside of the shower. I dislike the sensation of water running down my arms, I get product in my hair, and often never fully remove the product. Typically, I mask before showering or not at all. This Tula mask is one of my rare exceptions — and that's partially due to the removal process. Simply slather on the probiotic-rich formula and let it soothe your skin for 15 minutes, then wipe it off with a damp cloth. Any excess can and should be massaged into your complexion. You'll notice that it leaves a dewy glow behind.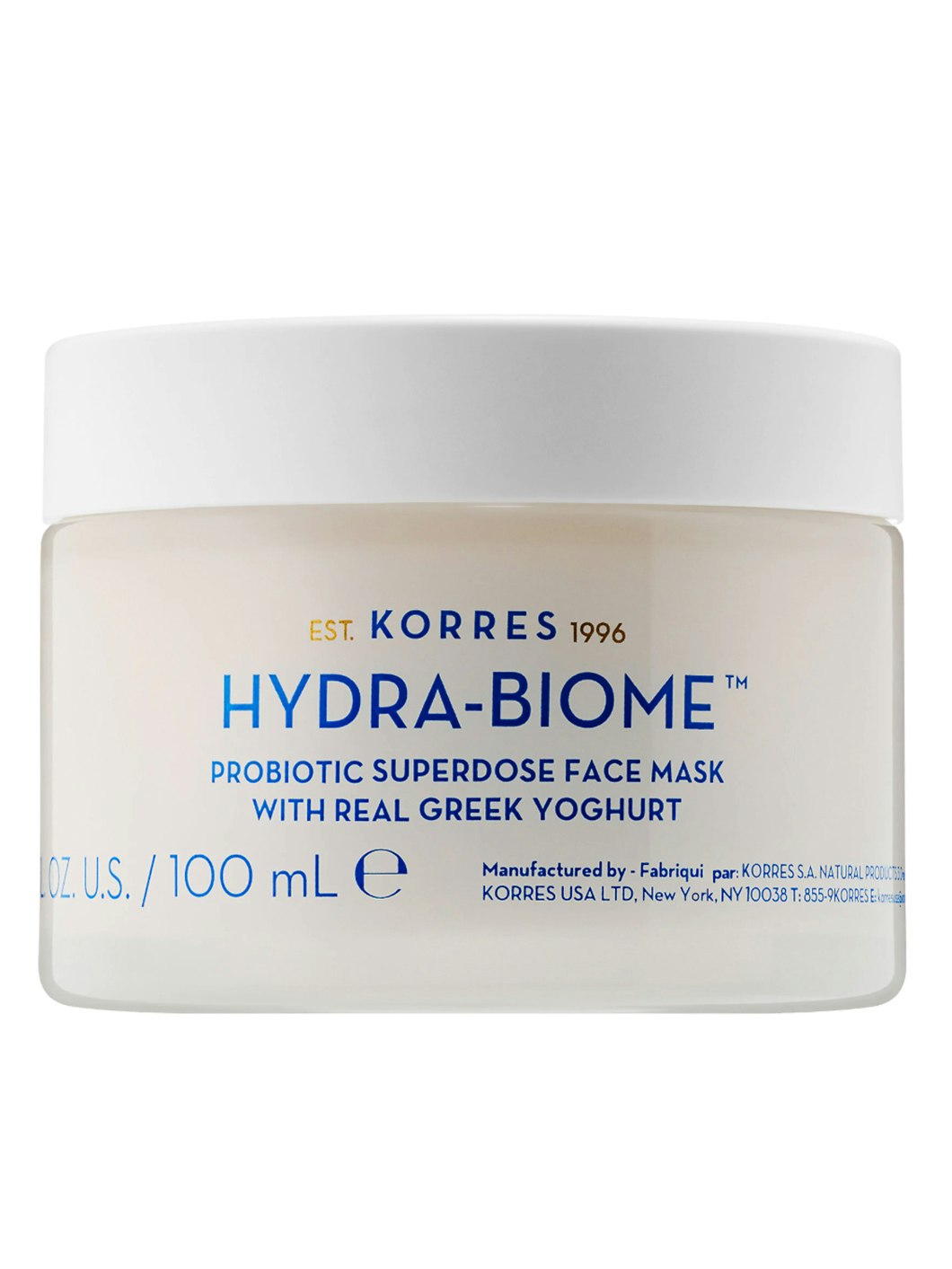 Who: Thia Laurain, Social Media Editor
What: Korres® Hydra-BiomeTM Probiotic Superdose Face Mask ($49)
Why: My seasonal eczema has crept up from its usual spot on my arms to my face, and left my skin seriously out of whack over the last few weeks. (Think flaky eyelids, reddened cheekbones, and a perpetual dry patch on my lower cheek.) This new mask has been my saving grace, and seems to be the only product to bring my finicky skin back to center. The lightly-scented, nourishing formula soothes redness, deeply hydrates, and strengthens the skin barrier by promoting a balanced complexion. I've already used it 5 to 6 times, and am planning to stock up on a couple more tubs so I won't run out during the colder months.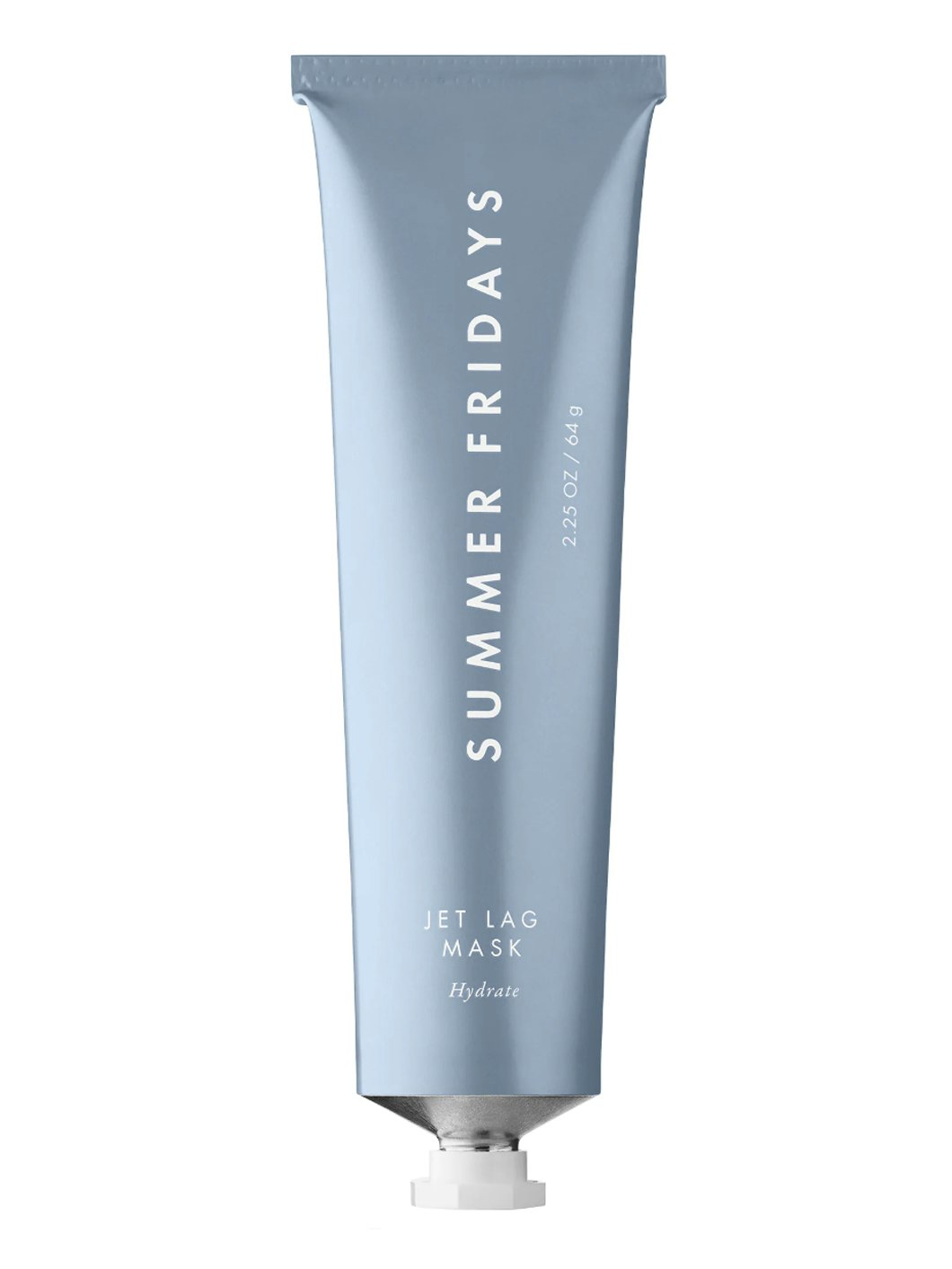 Who: Madisen Theobald, Social Media Editor
What: Summer Fridays® Jet Lag Mask® ($48.00)
Why: Don't let the jet-setting product name throw you off, this cream face mask created by beauty blogger turned skincare mogul, Marianna Hewitt, isn't just for the "frequent flyer." The Summer Fridays Jet Lag Mask is for anyone looking for maximum moisture and uber-dewy hydration, followed by a glowing complexion. When I slather this mask on my thirsty skin in front of the bathroom mirror (or while buckled in business class), it immediately soothes my stressed-out skin. Its key ingredients niacinamide, vitamin C, and even chestnut extract (for minor exfoliation!) provide a richly hydrated, fresh out of the spa glow!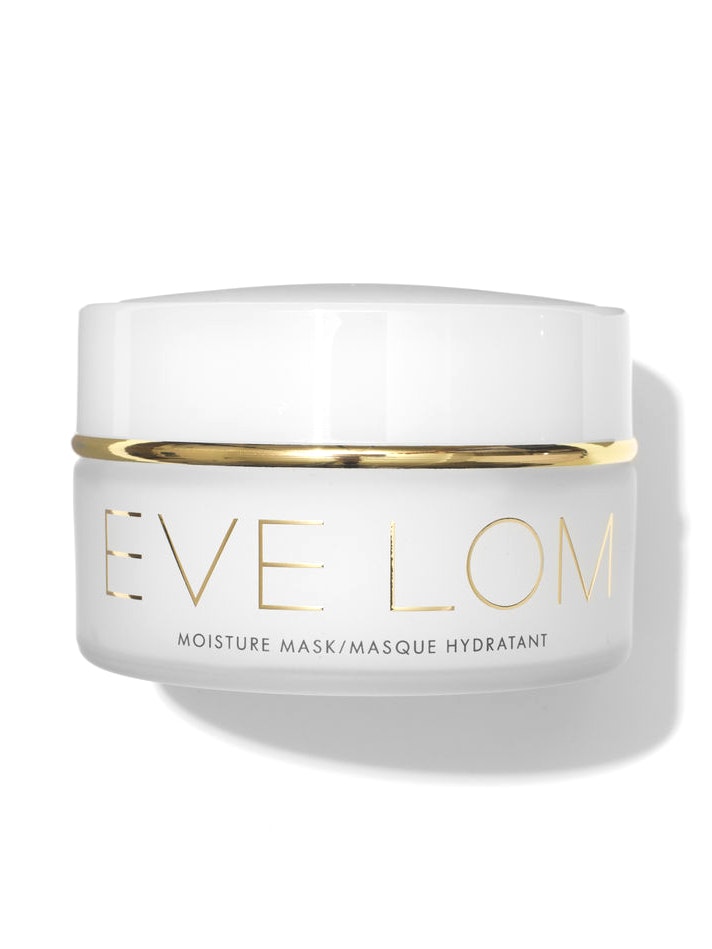 Who: Sophie Wirt, Beauty Editor
What: Eve Lom® Moisture Mask ($90)
Why: This mask is my savior for flaking and tightness; a single swipe provides instant soothing relief. After half an hour of wear (followed by a quick rinse), my skin looks and feels significantly more sumptuous. If you'd prefer to slap it on before bed and forget about it 'til morning — great! — this mask can also be used as an overnight treatment. If the priciness is throwing you off, rest assured that it'll last you a long time: A dollop the size of your pinky nail is all you need to engulf your entire face.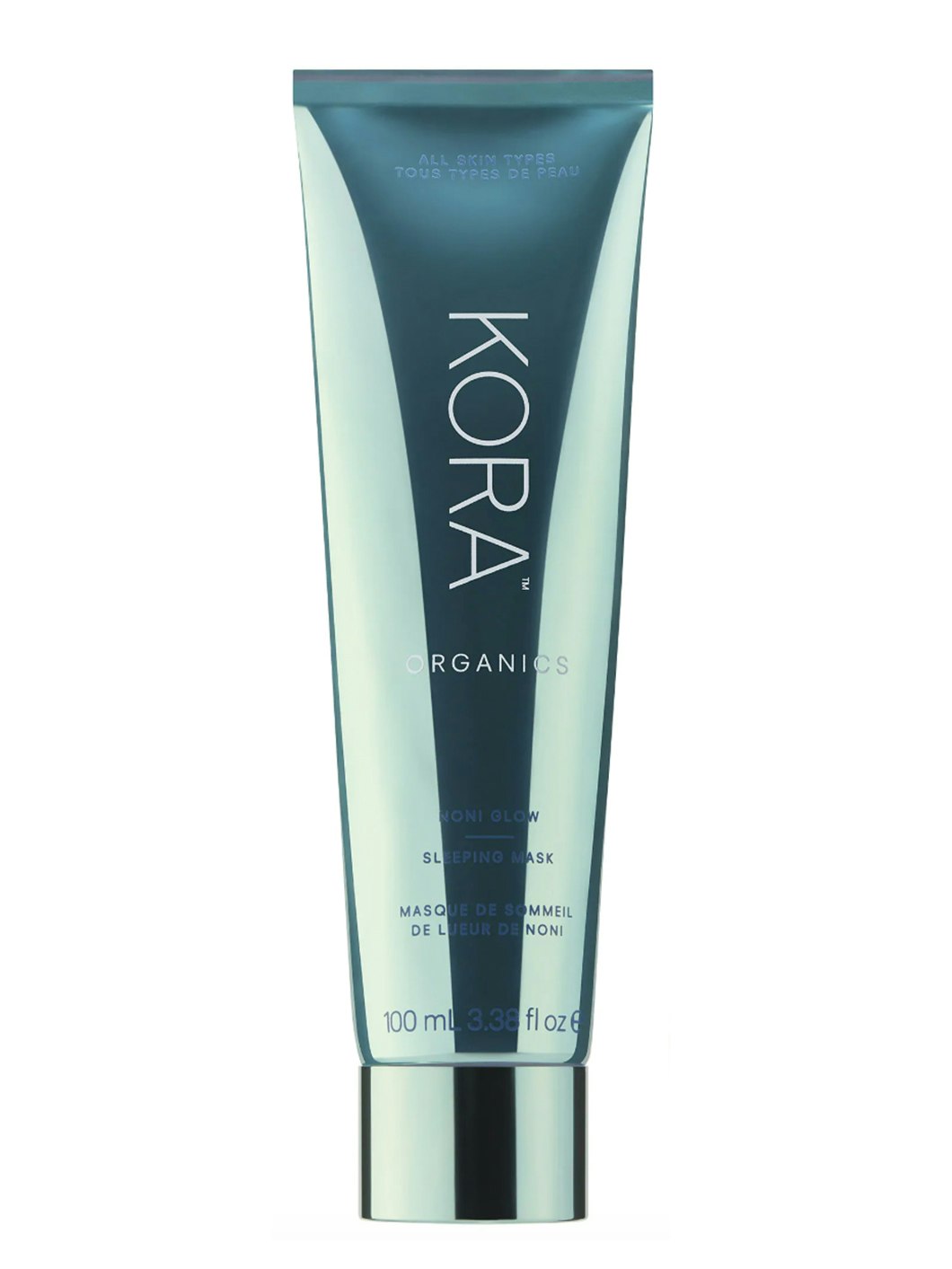 Who: Cat Matta, Copy Editor & Fact-Checker 
What: KORA® Organics Noni Glow® Sleep Mask ($48)
Why: If you have come across any of my Editor's Picks before, you may have noticed a common theme: year-round dry skin. It's no easy task to hydrate my chronically dehydrated skin — if I don't begin moisturizing as soon as I'm finished washing my face, my skin tightens and refuses to be sufficiently quenched for the rest of the day, no matter how much I try and make up the lost time. And, usually when I wake up in the morning, my previous night's efforts have already started giving way to flakey patches. 
KORA® Organics Noni Glow® Sleep Mask has helped tremendously with the latter issue. The non-greasy, gel formula slathers on silkily and absorbs quickly, making it safe to sleep on the pillow without waking to a face full of lint and debris (and, in my case, kitty hair!). Since it both seals and pumps in moisture overnight, I wake feeling fresh, hydrated, and baby soft. Added perk: It duals as a regular wash-off face mask, too  — I capitalize on this to the max, and often mask, wash, mask, sleep.
Some complimentary products were provided to the authors for the purpose of writing this article.
Product prices may vary from the time this article was written.
Allergan® may receive commissions for purchases made through links in this article.