Meet SpotlyteTM columnist Cori Zeichner, a 38-year-old mother of two who is married to a dermatologist. As the DermWife®, she shares the secrets she's learned from living with him.
Injectable wrinkle reducers have become a regular part of my routine, and it is hard to believe that my first experience with them was about 10 years ago. I decided to take the plunge when I began to notice vertical lines between my eyebrows. I just didn't look like myself — they made me look angry! So, I visited my dermatologist for his expert opinion. As it turns out, I happened to be married to him, so I didn't have to wait long for an appointment.  

[Editor's note: Injectable wrinkle reducers are used to temporarily smooth the look of moderate to severe wrinkles in certain areas of the face such as the forehead, frown lines, and crow's feet. They should not be used more frequently than every three months. Like any medical treatment, they have potential risks and side effects. Be sure to talk to a licensed provider to see if they're right for you. Have more questions? Chat with our team of trained aesthetics specialist now.]
At first, I didn't actually know how injectable wrinkle reducers worked. Dr. Z told me they help reduce the activity of the muscles being treated so they don't fold the overlying skin when you make certain facial expressions. His analogy is like taking out your folded tablecloth from the closet and hanging it open on a clothesline to blow in the wind. Because the fabric can't fold, the creases in the tablecloth improve. (Read more about how injectable wrinkle reducers work here.)
After examining my face, he determined I was a good candidate for an injectable wrinkle reducer treatment, and I was all for it. We decided to treat the "elevens" between my eyebrows. He explained that he thought I would experience a significant improvement in their appearance. (Fast forward all these years later, and I am happy to report that I still get injectable wrinkles reducer, only now in my crow's feet and forehead lines, too, and all three areas look smoother.)
The actual procedure was virtually pain-free, and took no more than 10 minutes. Your provider will thoroughly cleanse your skin with soap and rubbing alcohol. Then, he or she may use a special pencil to mark the location to be treated. The wrinkle reducer is injected with a tiny needle, similar to what you may expect from acupuncture. You should expect a few pinches per treatment area.
Immediately after the procedure, my face usually feels somewhere between cold and tingly in the areas treated. Over the next few days, I usually experience some mild tightness in the area, and sometimes a slight headache. In my experience, these sensations fade away within a week. Occasionally, I'll get a small bruise at the injection site, which also tends to heal in a week. As far as results, I have begun to notice results in as early as a week. However, I find that it generally takes two weeks or more for the full line-smoothing effects to kick in. (Read about how long it takes for injectable wrinkle reducers to work.)
After 10 years, my appointments take much less time than they used to. While the procedure is relatively quick, I used to spend a lot of time feeling nervous and talking about what was going to happen. Now, I know what to expect, both during the visit and afterwards, so I don't have the same questions that I used to. Just like when you visit any new doctor, it takes time to build a trusting relationship and be comfortable. This will go a long way in making you happy with the results. If you are an injectable wrinkle reducer newbie and are considering the procedure, here are my top tips for first timers:
Go to a trusted provider. These days, the internet is filled with sales and deals on injectable wrinkle reducers, but it is important to go to someone who is properly trained and licensed. It's your face — you don't want to cut corners and risk getting treated with counterfeit injectables. Make sure to check out the credentials of your provider before getting the treatment. (Learn more about how to find a credible provider.)
Take conservative steps. The smoothing effects of injectable wrinkle reducers typically last between three to four months for frown lines. It is OK to just treat one area of your face at first to make sure you are happy with the effects. Remember, you don't have to treat every wrinkle on your first visit.
Bring a friend for moral support. A supportive hand to hold onto (or squeeze tightly during the injections!) is always a good idea.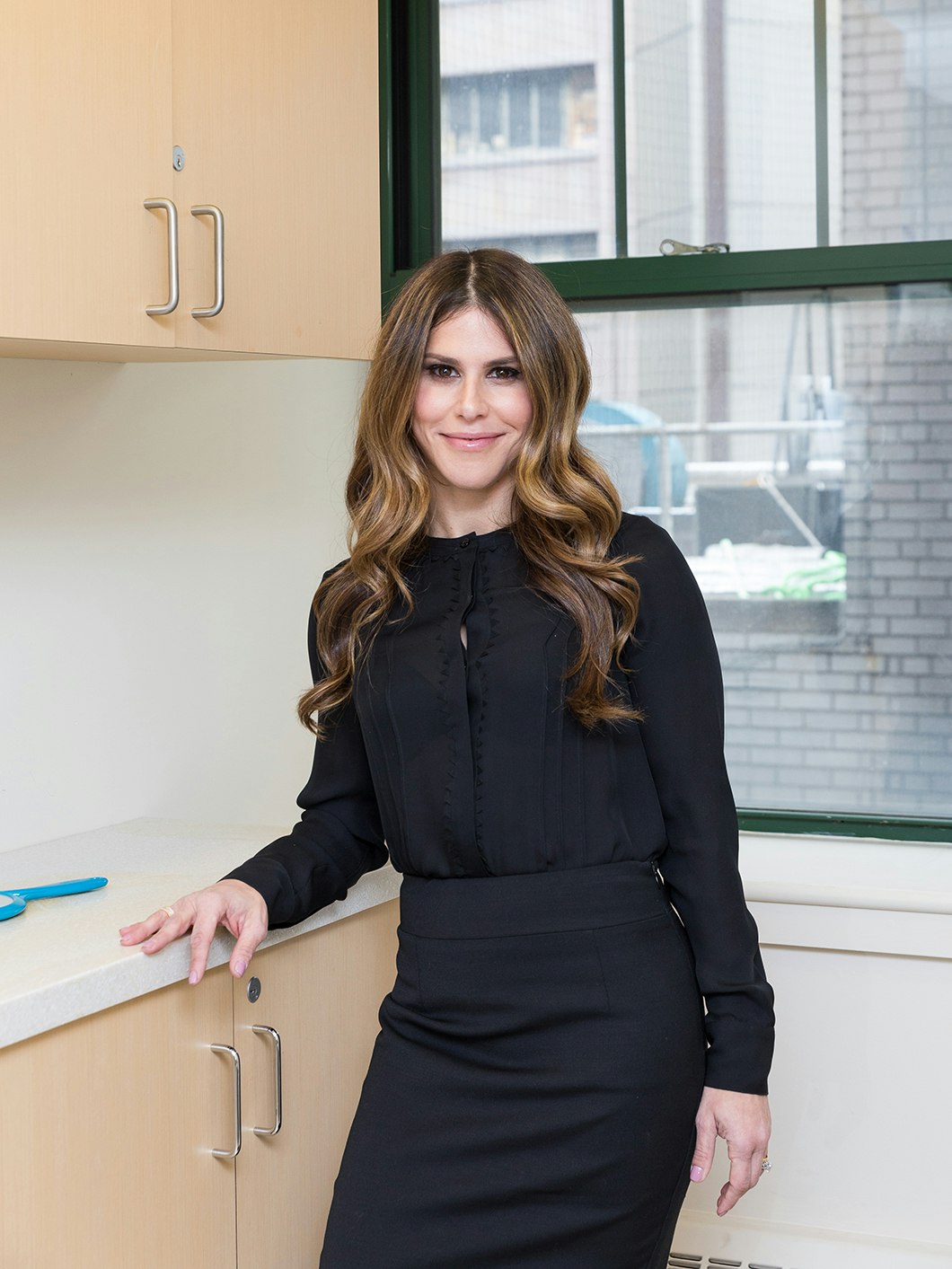 So there you have it, what to expect if you are considering injectable wrinkle reducers — dermatologist recommended and DermWife® approved.
DermWife® is a registered trademark of Cori Zeichner.