We're selective about the formulas we use on our hair, skin, and nails. The Spotlyte 7TM highlights recently-released and/or noteworthy products you can add to your makeup bag, one day at a time. Let's go shopping.
Yesterday, I watched dry, dead skin cascade off the tip of my nose and fall softly on my desk. The flake was caked in the bisquey remnants of foundation; a matte formula that I'd slapped over a peeling, winter-worn face a few hours prior. In that moment, I knew it was time to switch to a more hydrating foundation formula. A foundation with hyaluronic acid, perhaps. 
As you've likely heard, hyaluronic acid (HA) is one of the most highly acclaimed skincare ingredients, thanks to its ability to attract and retain moisture. In fact, the sugar molecule can hold 1,000 times its weight in water — which, in skin speak, translates to hydrated and plump-looking. It's for this reason that foundation with hyaluronic acid is becoming more commonplace. In addition to adding that extra boost of moisture, a foundation spiked with HA is also less likely to settle into lines by virtue of those subtle plumping effects. 
Below, 7 new foundations with hyaluronic acid that will hydrate, smooth, and certainly won't flake on you.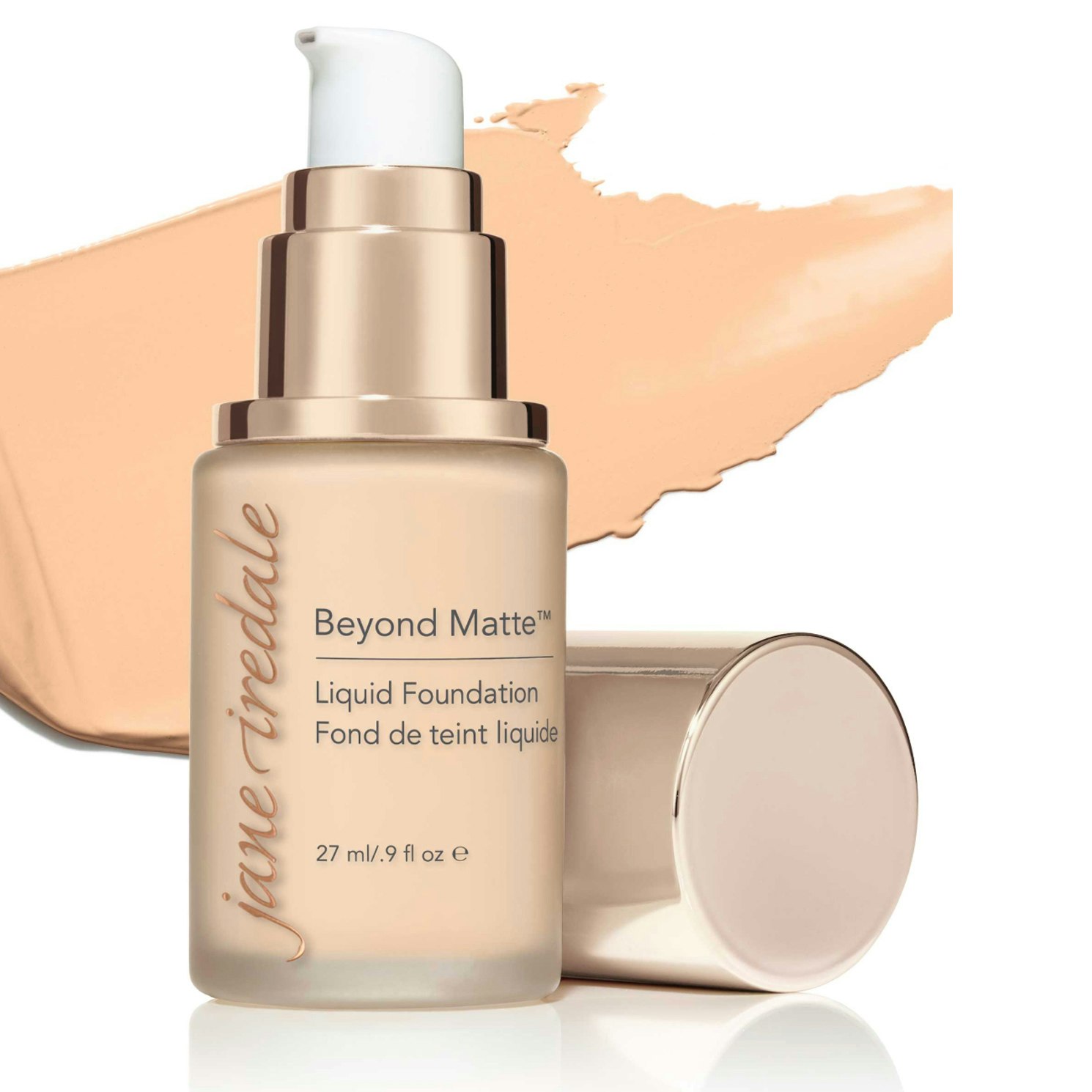 1/7
Jane Iredale® Beyond Matte® Liquid Foundation ($50) proves that "hydrating" and "matte" are not mutually exclusive qualities. It also proves that clean beauty can perform just as well as the rest of 'em: a few passes of the brush dipped in this formula are all you need for a full-coverage, semi-matte finish. In addition to hydrating hyaluronic acid, the foundation also contains peptides to help maintain skin firmness over time.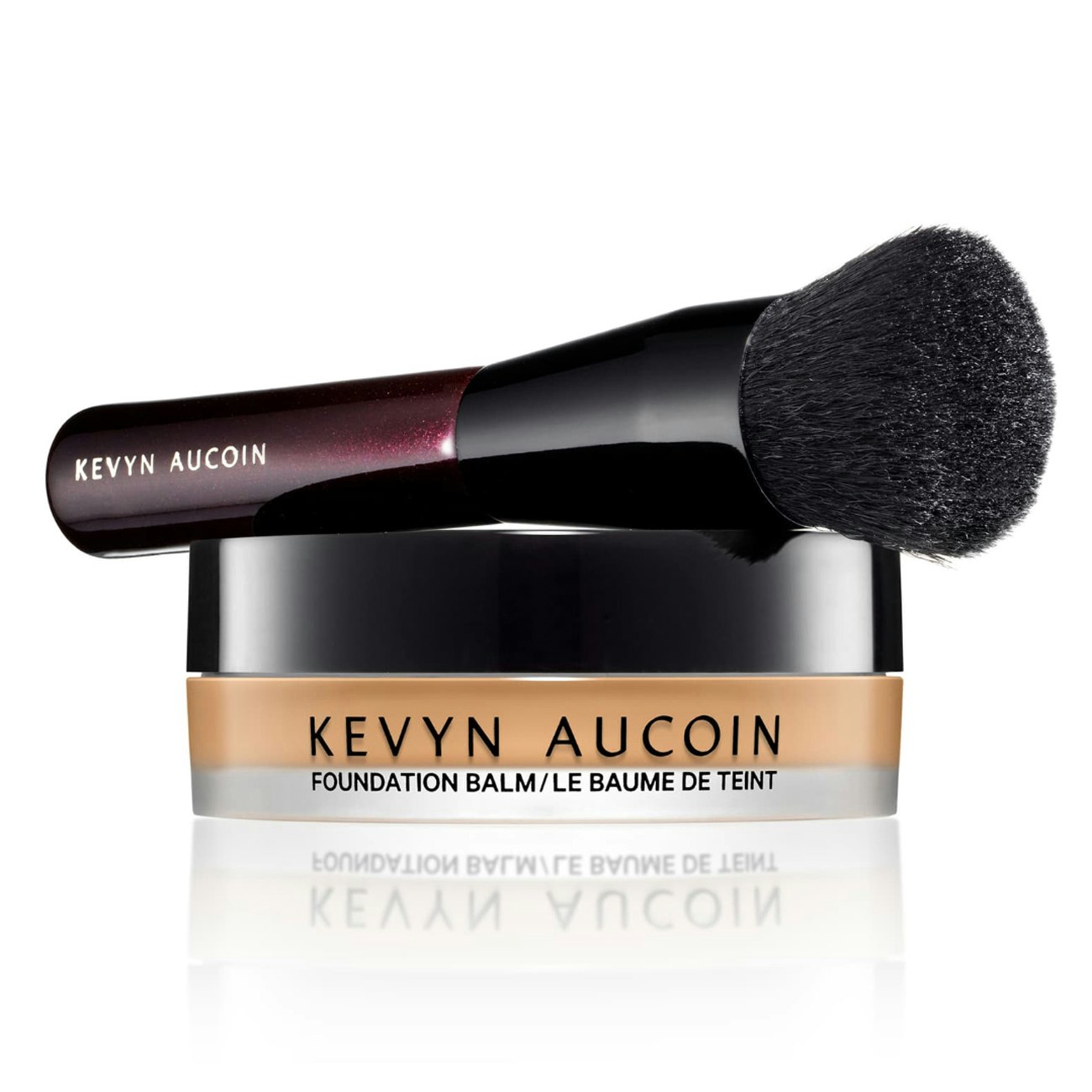 2/7
Cleanser is to cleansing balm as foundation is to the Kevyn Aucoin® Foundation Balm ($52). Specifically, this ultra-rich formula glides on in a soft, creamy veil. It's also packed with the same realm of nourishing ingredients you'd find in a cleansing balm, including fatty acid-rich avocado and olive oils. A few swirls of the foundation brush (included) are all you need to get full coverage; as with a cleansing balm, a little bit goes a long way.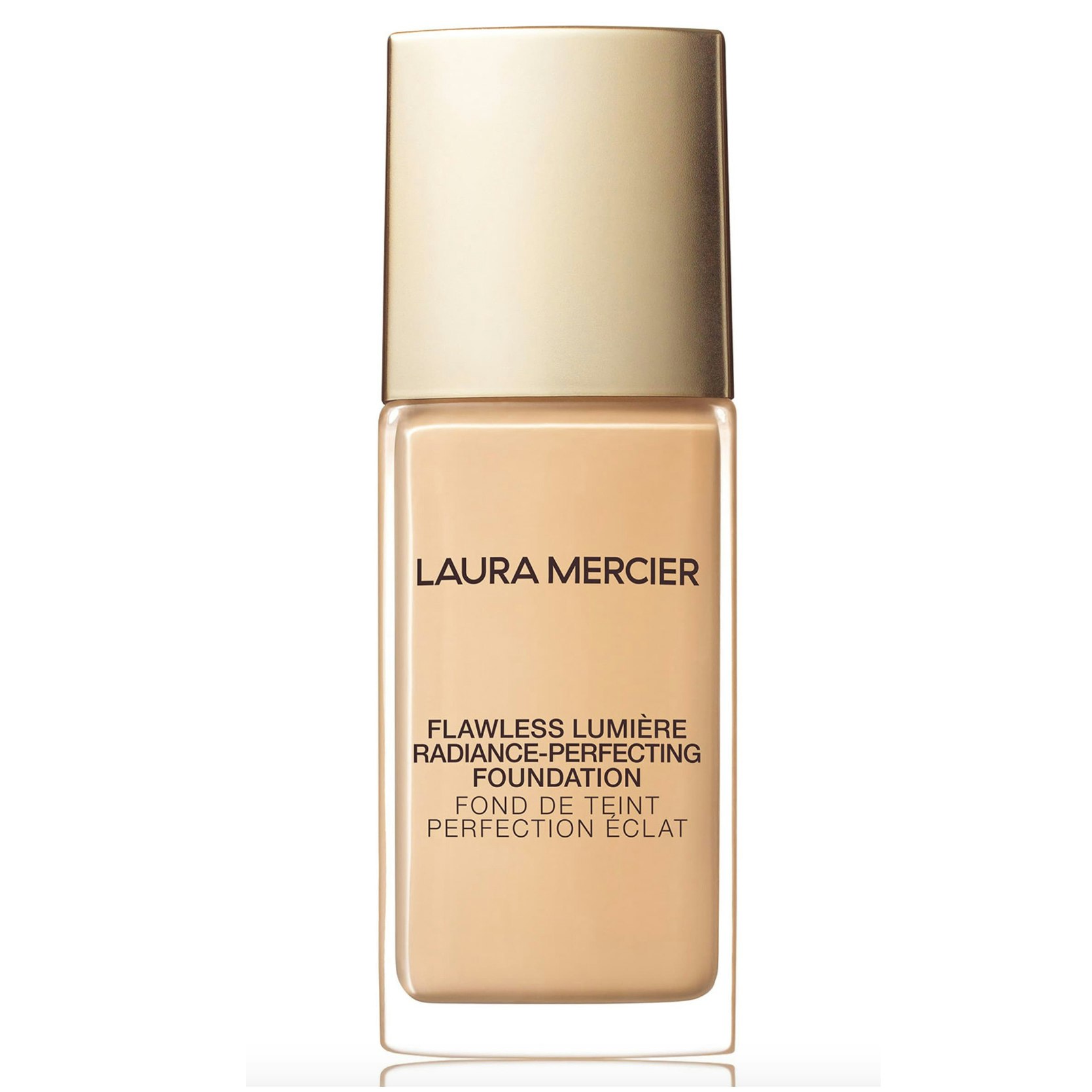 3/7
If you look at the ingredients list for the Laura Mercier® Flawless LumièreTM Radiance-Perfecting Foundation ($48), you won't see the words "hyaluronic acid" blatantly listed. What you will see is "sodium hyaluronate" — a derivative of hyaluronic acid with similar hydrating properties. (The main point of difference being that sodium hyaluronate is even more compatible with skin than HA.) As far as finish and wear, expect your skin to transform into a luminous, light-reflecting surface.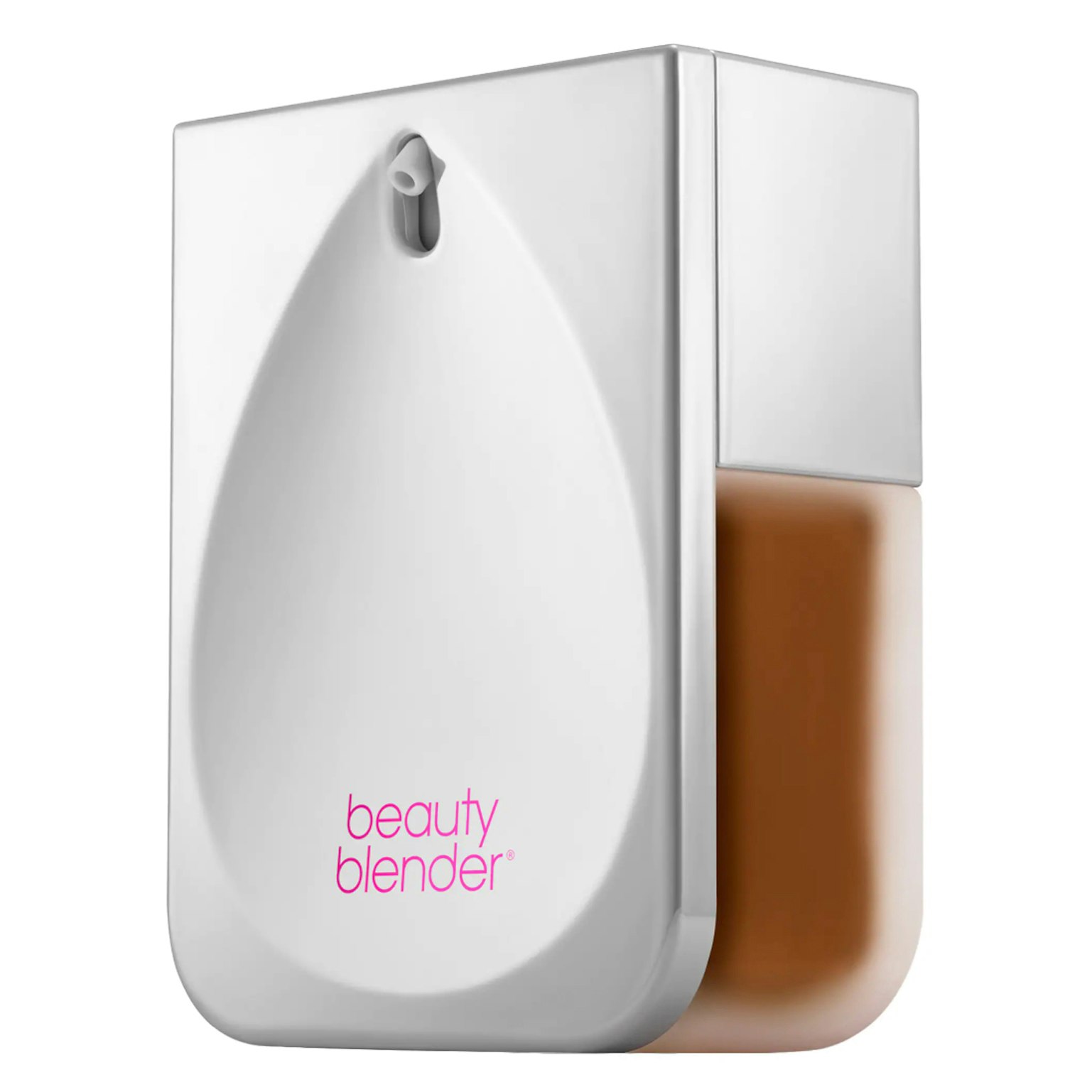 4/7
The beautyblender® Bounce FoundationTM ($40) was inspired by its namesake cult-classic sponge. The bottle's belly features a divot to function as an artist's palette of sorts. Pump a bit of the formula into the scooped surface, and use it to cradle your foundation as you blot and blend with the other hand. As for what's inside the bottle: hyaluronic acid delivers instant and long-lasting hydration, while white birch extract tamps down on excess shine.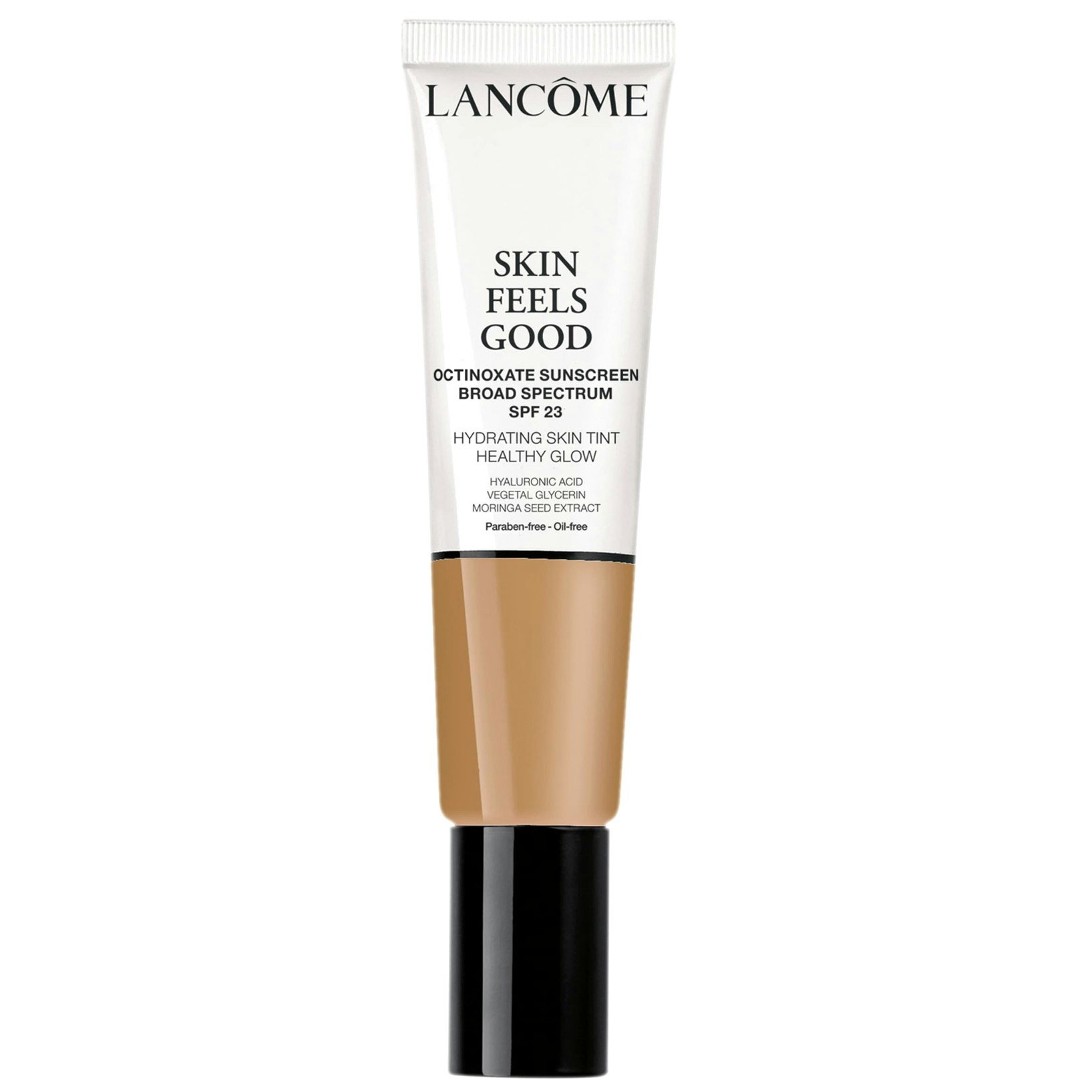 5/7
Sometimes, the prospect of dry, cakey makeup is too big of a risk. In these cases, consider a decidedly hydrating, lightweight formula like the Lancome® Skin Feels GoodTM Hydrating Skin Tint ($35). While not technically a foundation, it does even out redness and minor discolorations for a "your skin but better" look. Bonus points for moringa oil — a buzzy superfood known to nourish and retain moisture — and SPF 23.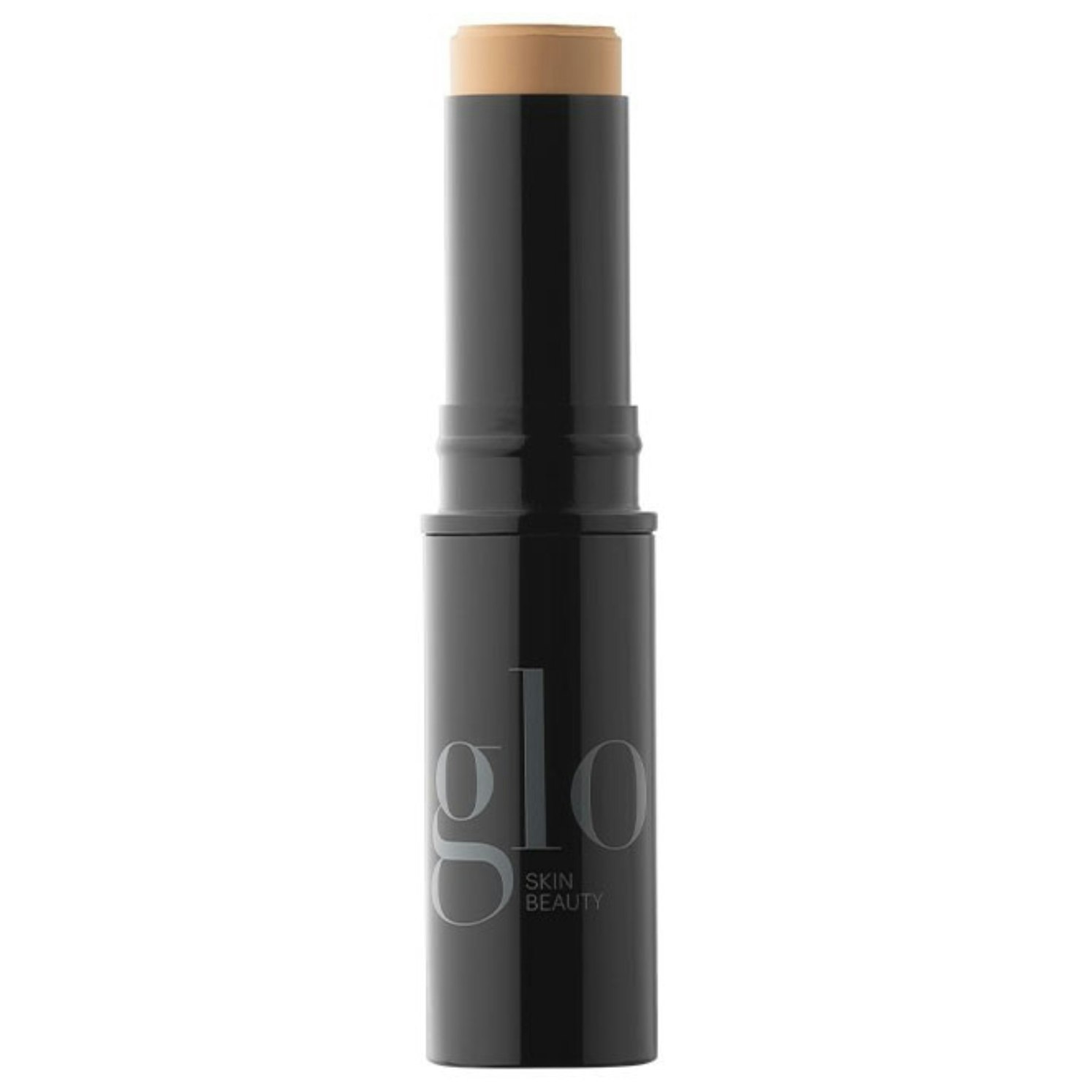 6/7
When a skincare brand creates a foundation, you can expect it to contain skincare-quality ingredients. Such is the case with the Glo® Skin Beauty Mineral Foundation Stick ($48). In addition to hyaluronic acid, this buildable formula is spiked with soothing green tea extract, plus vitamins A, C, and E. If you ask me, the real selling point is the solid stick design; snag a few different shades and voilà — you have yourself a hyaluronic acid-infused contouring stick.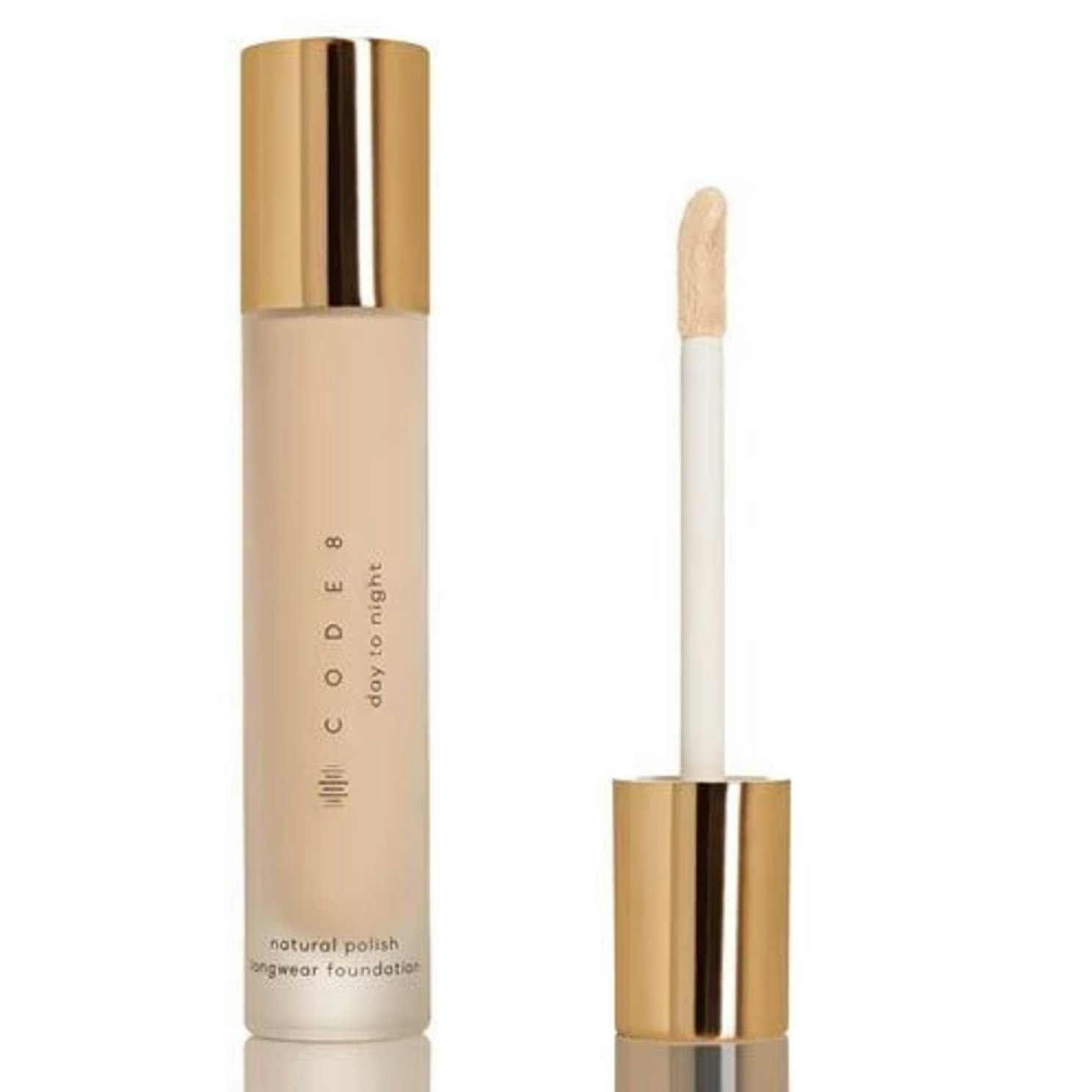 7/7
If you've yet to familiarize yourself with London-based beauty brand, Code8TM, consider starting with its hyaluronic acid-rich foundation, Day to NightTM (£45, which is equivalent to $58). The formula is free of many common irritants — including fragrance — making it ideal for even the most sensitive of skin types. Expect velvety, medium-level coverage that feels like it's quenching your complexion on contact — and sticks around throughout the day.
Some complimentary products were provided to the authors for the purpose of writing this article.
Product prices may vary from the time this article was written.
Allergan® may receive commissions for purchases made through links in this article.