Men are difficult to shop for, and I know this because I speak from experience — as both the one doing the gifting and the one doing the unwrapping. We want to be known as low maintenance, and our trademark response of "I don't need anything" doesn't make the quest for the perfect gift any easier. I've learned from years of shopping for my husband, father, brother, and nephew that the grooming route results in a significantly higher success rate than ordering a set of whiskey stones or a DIY hot sauce kit. 
The grooming space has become a booming part of the beauty industry for a reason: Men no longer have passive interests in self-care and anti-aging. We're actively looking for new ways to enhance our appearances. This time of year provides the perfect opportunity to surprise the men in our lives with in- and out-of-the-shower essentials they haven't heard about or simply won't treat themselves to. Here, we've rounded up grooming staples that he'll not only love, but can find on his doorstep tomorrow (perfect for you procrastinators out there) — all with free shipping for Amazon Prime® members. Below are some of the best in men's self-care essentials.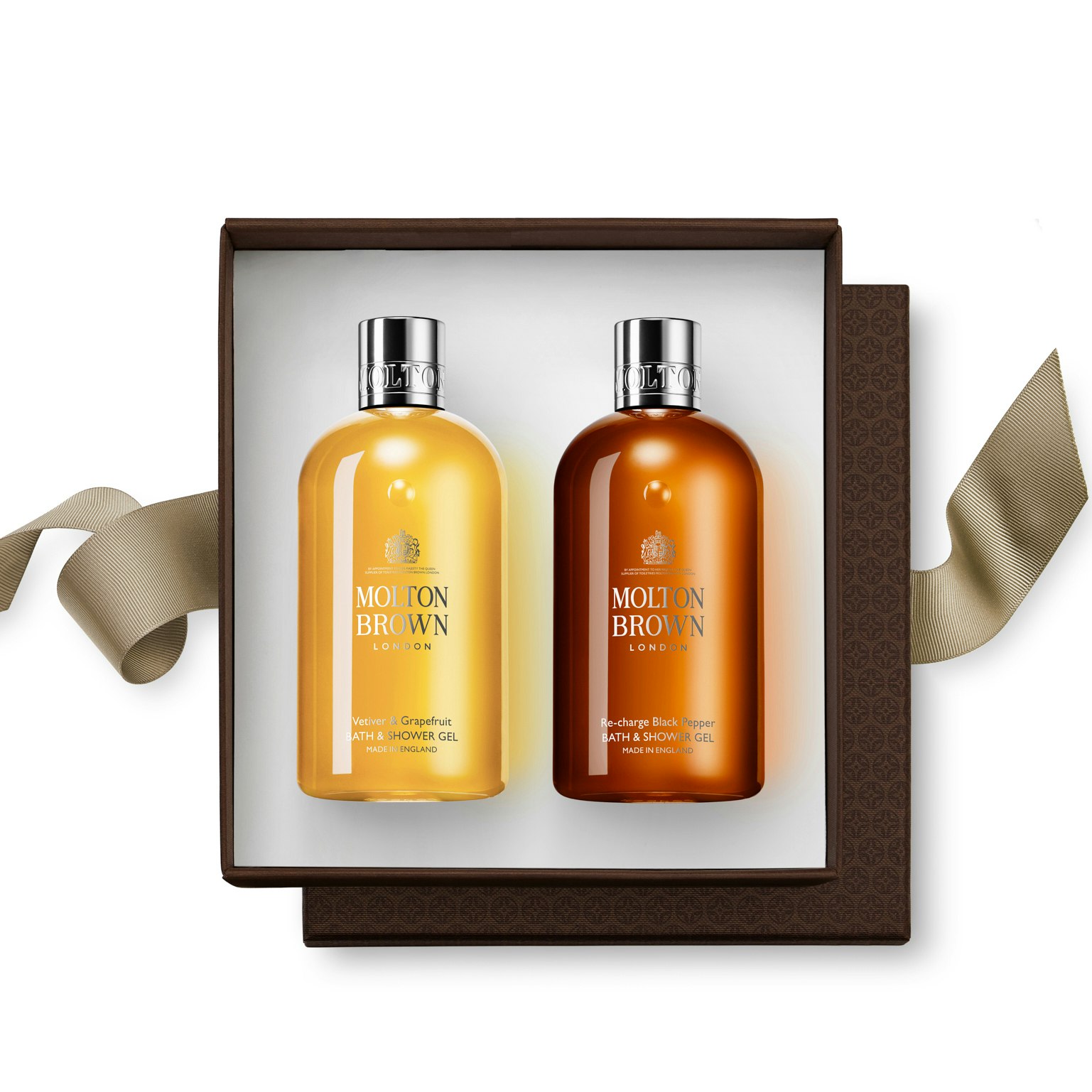 1/8
Molton Brown® Bold AdventuresTM Bathing Set
If his grooming interests are limited to a bar of soap, the Molton Brown Bold Adventures Bathing Set ($60) will be a sophisticated upgrade to his daily shower routine. (After all, bar soap can strip skin and leave behind unwanted dryness during the colder months.) The shower gel duo in Vetiver & Grapefruit and Re-Charge Black Pepper® will leave the skin feeling clean and hydrated. Bonus: The zesty notes of citrus and spices offer an aromatherapeutic, energizing boost on those gloomy, dark mornings.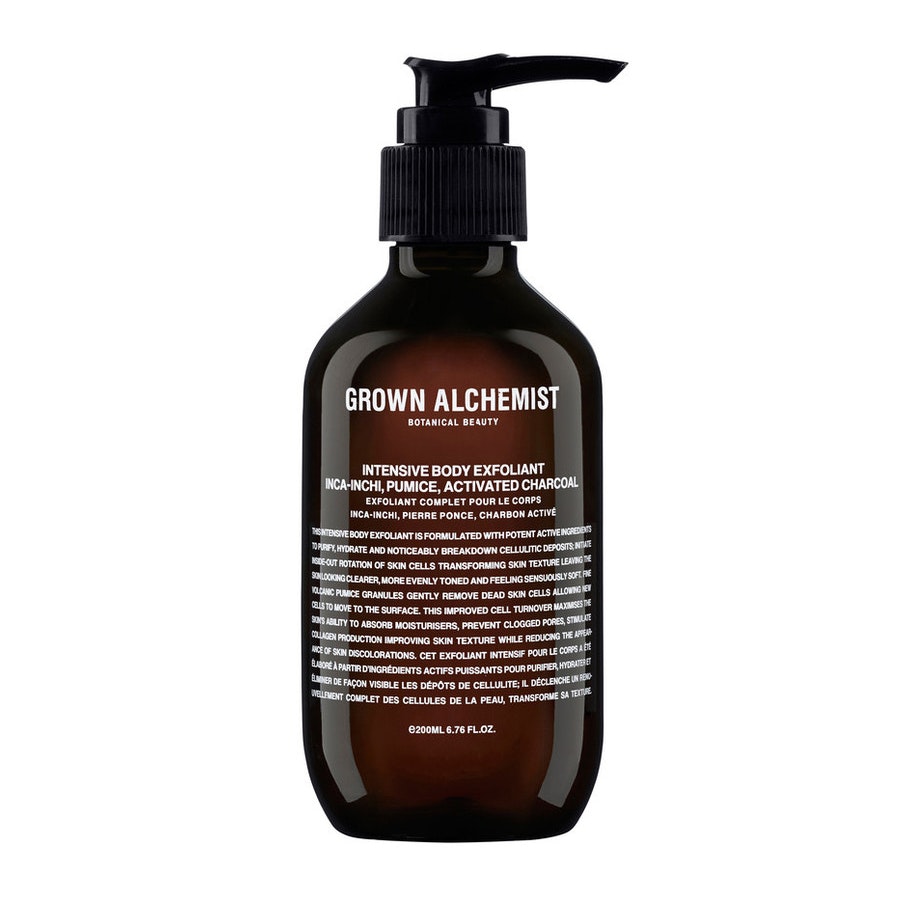 2/8
Grown Alchemist® Intensive Body Exfoliant
Most men aren't yet aware of the importance of body exfoliation. This weekly or bi-weekly step helps remove dead skin cell build-up, which can result in dry patches or ashy elbows. Incorporating Grown Alchemist Intensive Body Exfoliant ($59) into his post-workout shower is an easy routine switch that will have a major payoff. The formula uses fine volcanic pumice granules and activated charcoal to increase cellular turnover and detoxify the skin. The result: he avoids clogged pores (which lead to breakouts) and towels off to insanely smooth skin.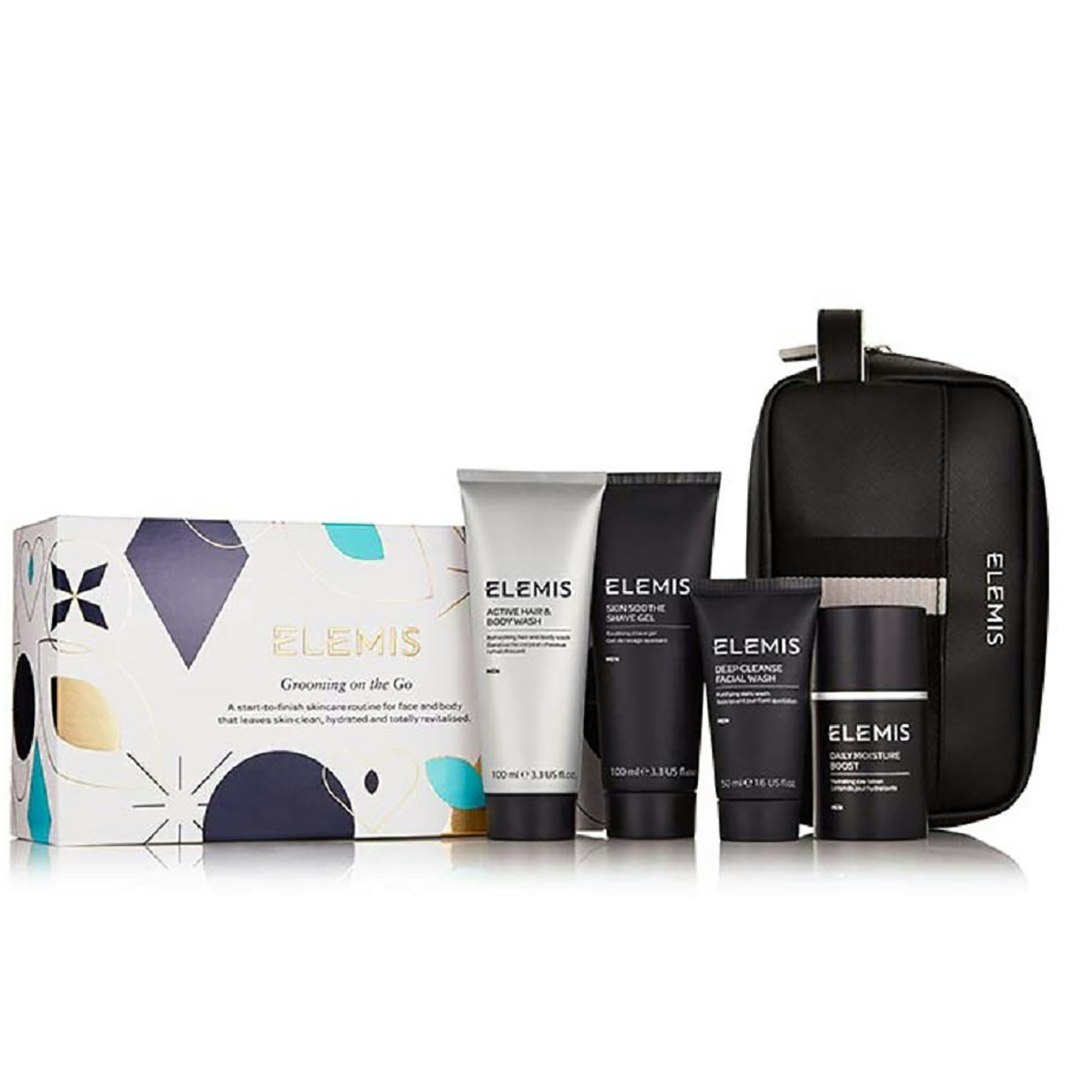 3/8
Elemis® Grooming Essentials On The GoTM
Packing one's grooming essentials for travel can be challenging, especially if you're trying to cram everything into a carry-on. The ELEMIS Grooming Essentials On The Go ($75) covers his head-to-toe needs, with an assortment of staples (hair and body wash, facial cleanser, shave gel, and a daily moisturizer) in TSA-approved sizes, all stuffed in a charming dopp kit.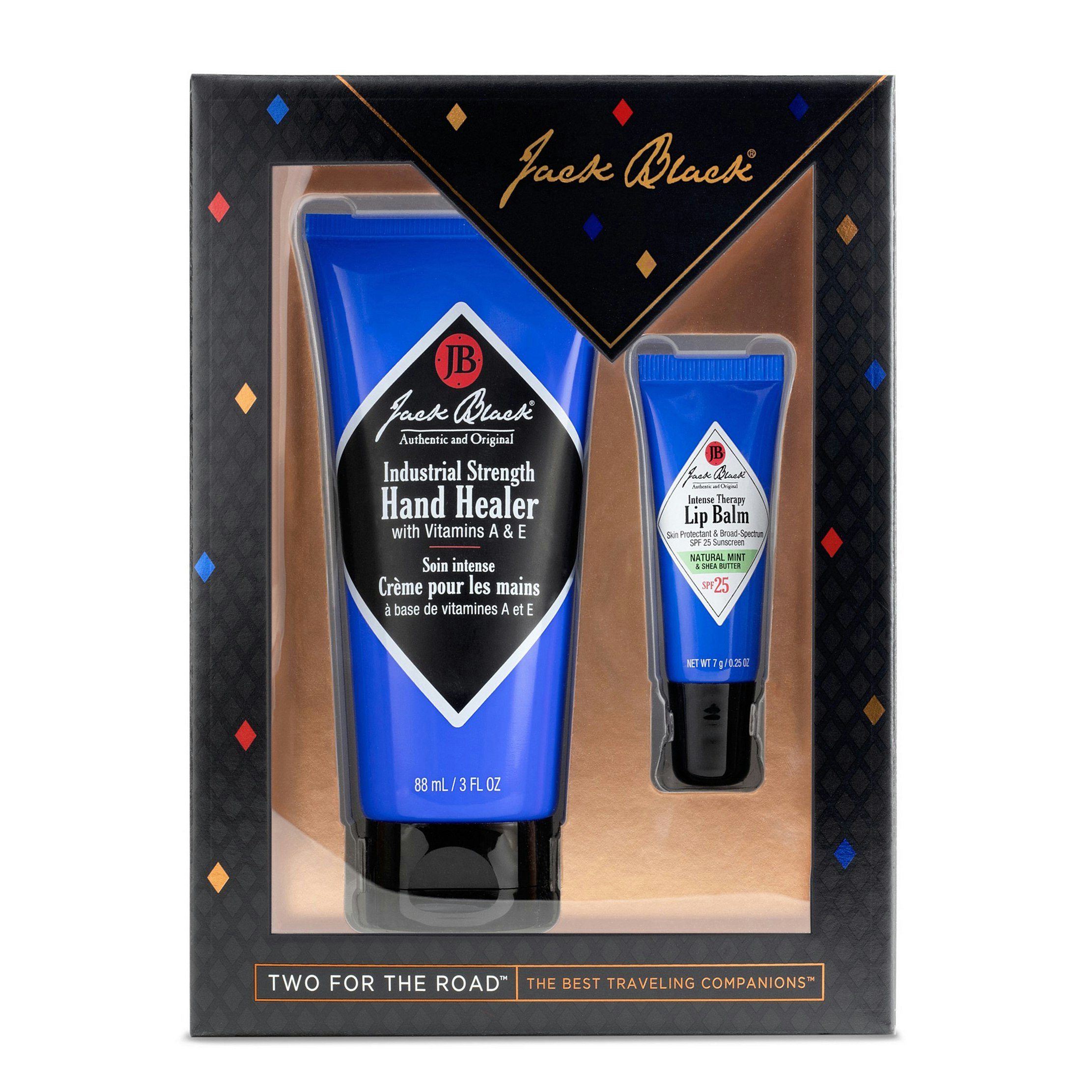 4/8
Jack Black® Two For The RoadTM
Even the most diligent grooming buff can fall victim to winter weather-related skin emergencies, and cracked hands and lips are among the worst offenders. The Jack Black Two For The Road set ($19) comes with a mega-moisturizing hand cream and a lip balm with SPF 25 to help prevent unpleasant and sometimes painful flakiness. Both formulas are fast-absorbing and not at all greasy, making them perfect for the pickiest of guys. Plus, it's an ultra-affordable duo, so you can stock up and keep some on hand for those unexpected gifting situations.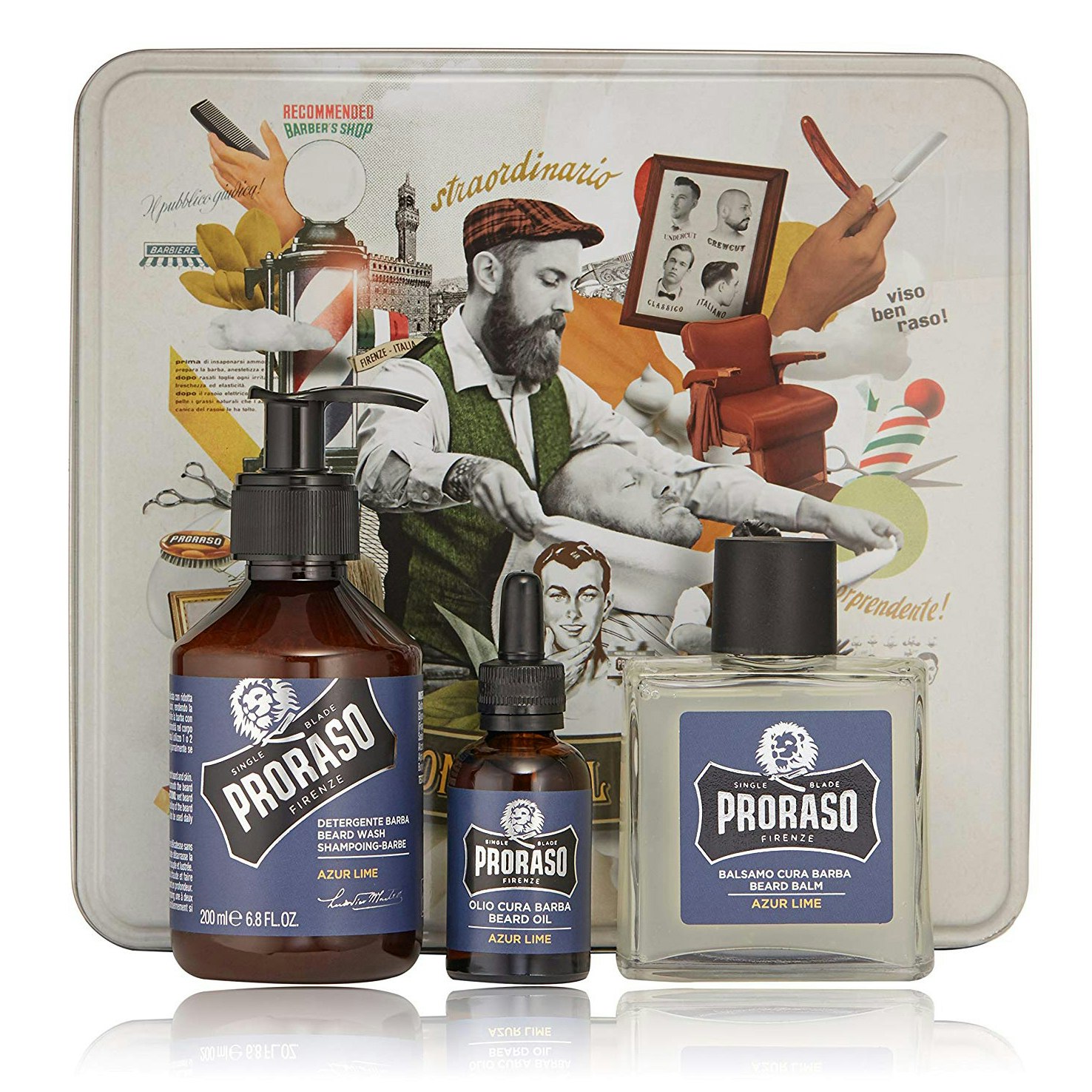 5/8
Proraso® Beard Care Tin
If his beard is his pride and glory, it deserves its own set of grooming essentials. Authoritative Italian barbershop brand Proraso created Beard Care Tins ($45) with formulas targeted specifically for growing out and maintaining a sharp and healthy-looking beard. By using the included beard wash, oil, and balm, he'll minimize potential itchiness or irritation, and enjoy soft, smooth facial hair. The stylish trios come in different scent options such as Azur Lime, Wood and Spice, and Refresh, a zingy eucalyptus.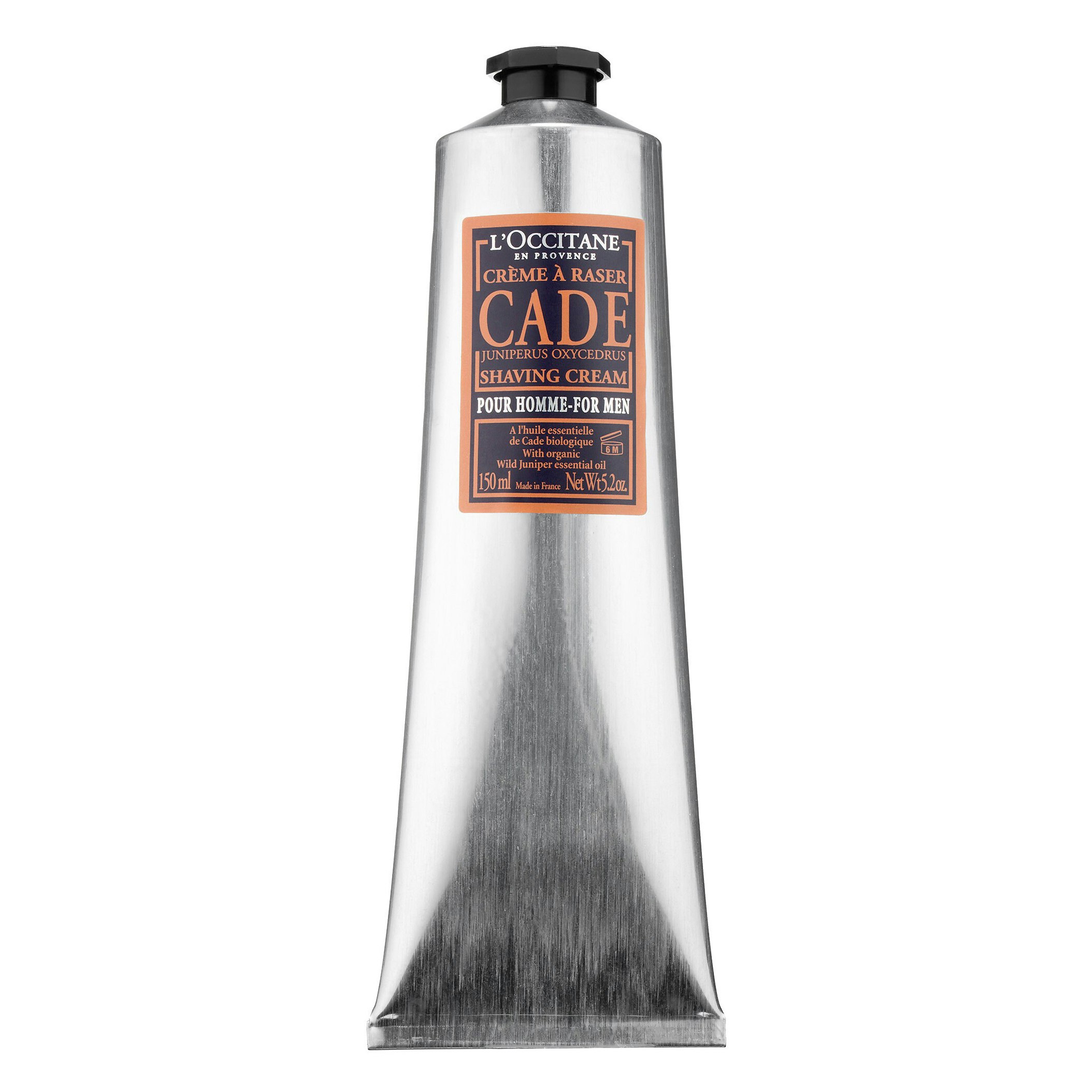 6/8
L'Occitane® CadeTM Shaving Cream
It is very possible the man in your life has never treated himself to a luxurious DIY shave — this is where you come in. Gift him a tube of the iconic L'occitane Cade Shaving Cream ($29), and we can almost guarantee he will remain loyal to this Provencal range for good after he sees his razor burn bumps disappear. The creamy formula is infused with silky shea butter and essentials oils to deliver the smoothest, closest shave while nourishing the skin.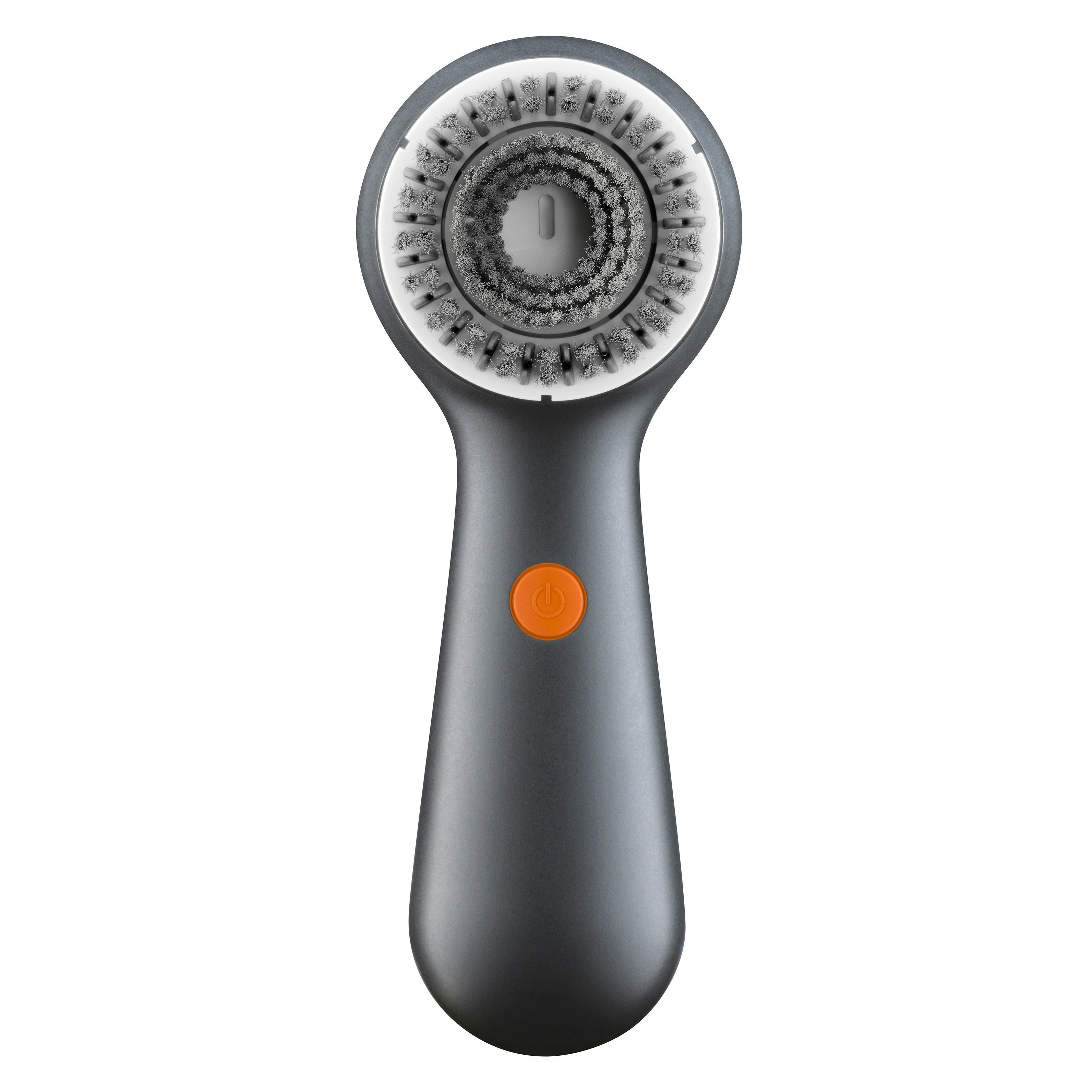 7/8
Clarisonic® Mia MenTM
Since male skin is thicker and produces more sebum, it may need a little extra help during the cleansing step. The Mia Men ($99) brush oscillates at a rate of 300 times per second to achieve that refreshing, deep-clean feeling in 60 seconds. The handheld brush effectively removes sweat, excess oil, and product buildup as it softens facial hair for an ultra-close shave. Plus, he can use it with any existing cleanser he already owns (though foaming formulas work best).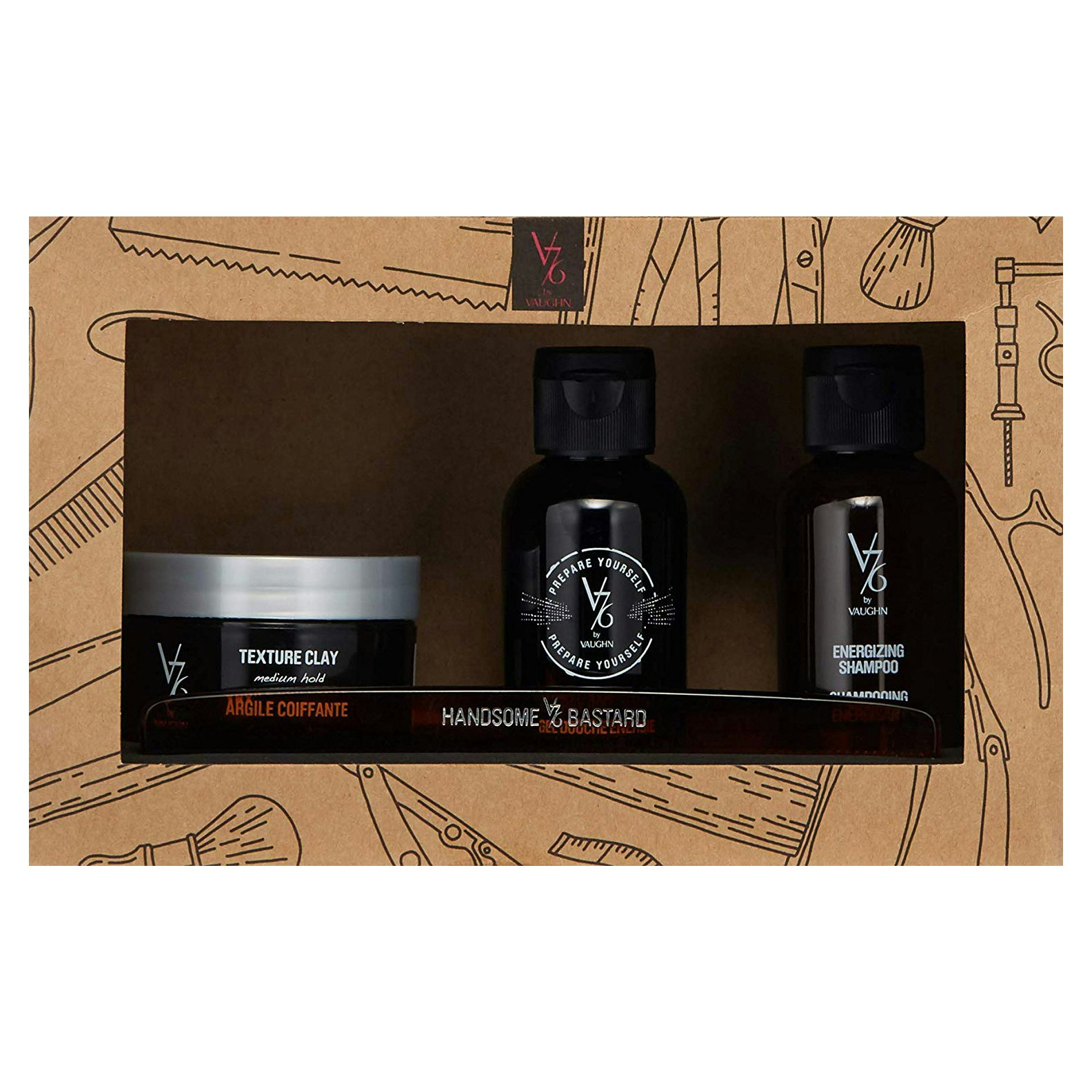 8/8
V76® Handsome Grooming KitTM
Even those who aren't exactly skincare experts most likely use some kind of product in their hair. The V76 Handsome Grooming Kit ($32) includes one of the best hairstyling products on the market — a full-size jar of Texture Clay. It provides a soft hold, bedhead texture, and a matte finish, and since it's water-soluble, it rinses off without a fuss. It's accompanied by a chic V76 comb and travel-sized bottles of the brand's energizing shampoo and body wash.