We're selective about the formulas we use on our hair, skin, and nails. The Spotlyte 7TM highlights recently-released and/or noteworthy products you can add to your makeup bag, one day at a time. Let's go shopping.
Crystals are experiencing a renaissance. The practice of collecting specific geodes for emotional and/or spiritual strength dates back thousands of years, yet it seems that amethyst, pyrite, and rose quartz (to name a few) have been commoditized as of late. 

Rose quartz seems to be the most prevalent of the bunch. Perhaps its popularity is partially due to the tumultuous times in which we live, as this crystal is tied to self-love. However, there are other rose quartz benefits that make it a worthwhile inclusion in your beauty routine. The blush-hued stone has become a mainstay for gua sha tools and facial rollers, thanks in part to its ability to retain cool temperatures and, in turn, soothe the skin. In skincare and beauty products, you can find powdered rose quartz; along with supposedly delivering positive energy, it can also add a subdued glimmer. 
Editor's Note
If you take blood thinners, talk to your doctor before using a gua sha or rolling tool.
Whether or not you believe in its purported powers, rose quartz is certainly a pretty addition to any beauty regimen. Below, seven products that contain the crystal — from a barely-there highlighter to a lip balm created with good vibes in mind.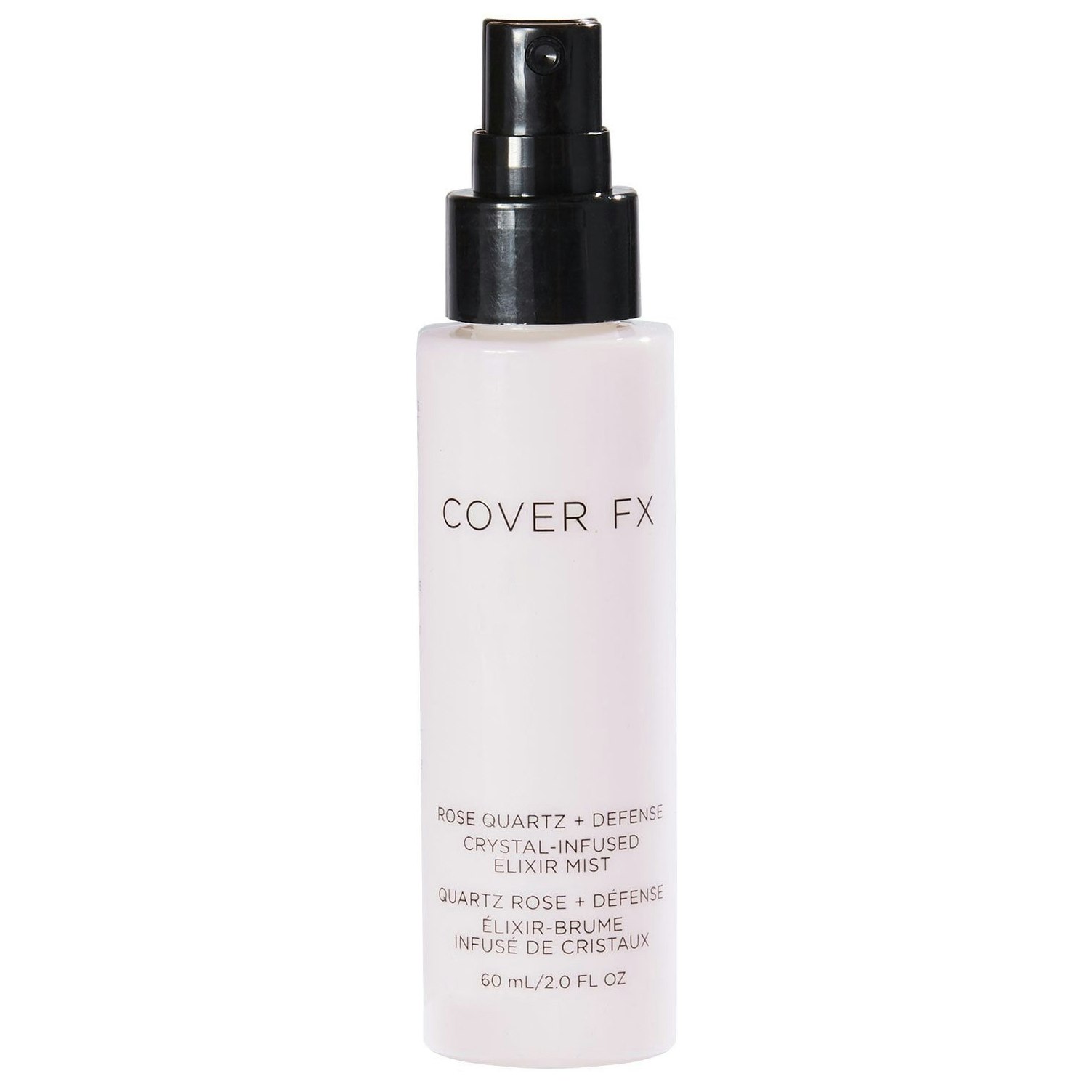 1/7
Cover FX® Rose Quartz + Defense Crystal-Infused Elixir Mist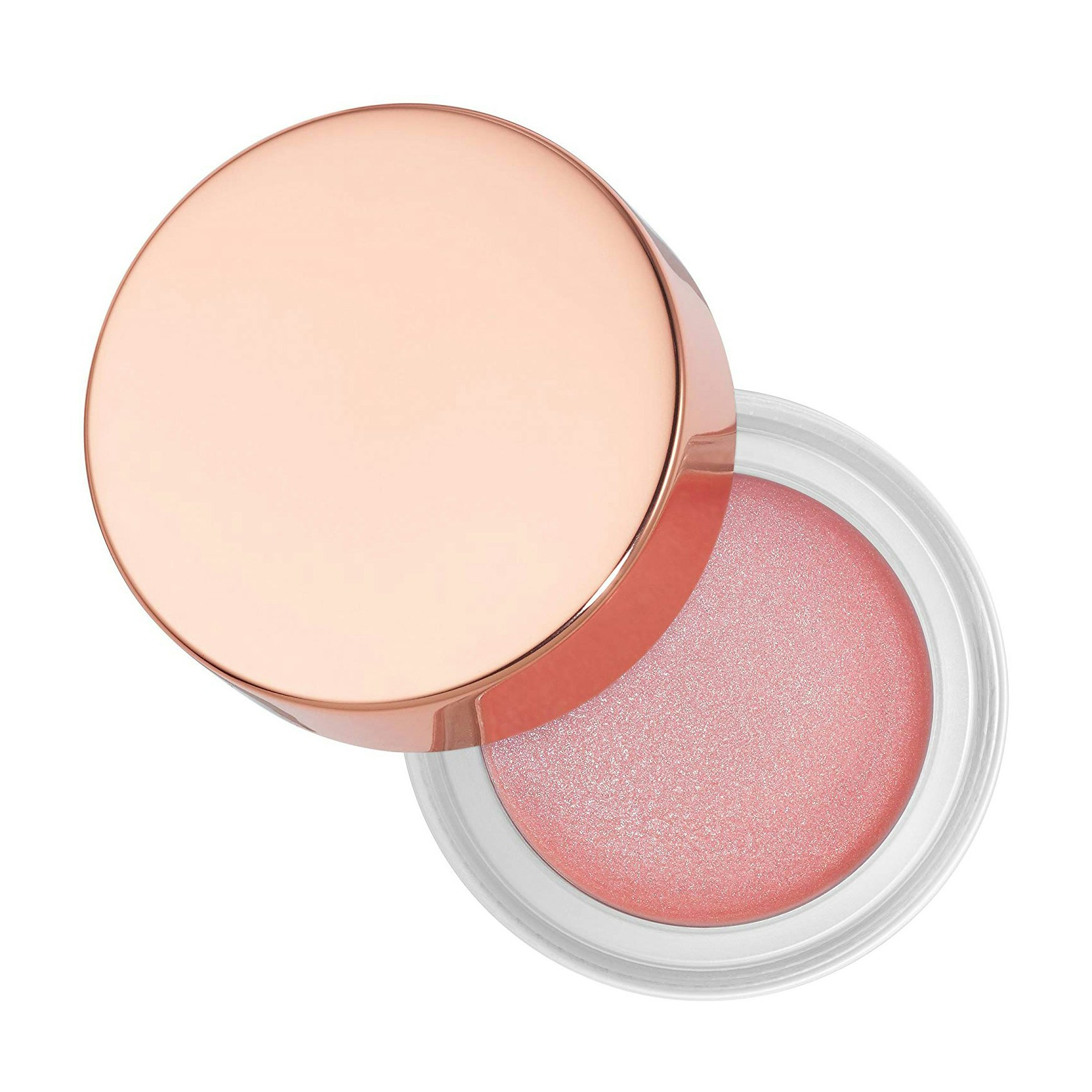 2/7
Kora OrganicsTM Crystal Luminizer
Crushed rose quartz adds an iridescent sheen to the Kora OrganicsTM Crystal Luminizer. This balmy highlighter is comprised of nourishing rosehip and coconut oils, as well as antioxidant-rich noni fruit. Dab a bit on the cheeks, cupid's bow, and browbone for a subtle, rosy gleam.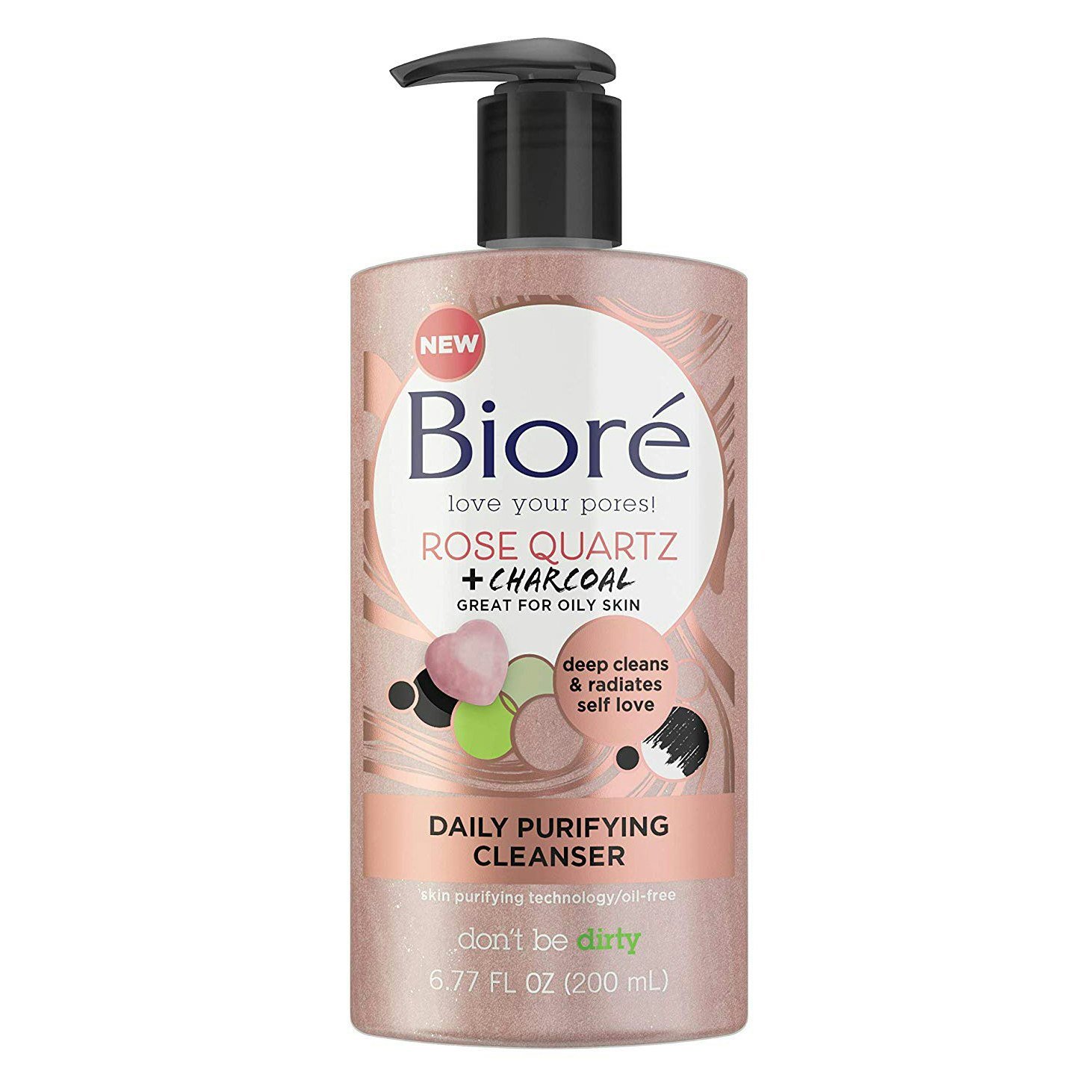 3/7
Bioré® Rose Quartz + Charcoal Daily Purifying Cleanser
At first glance, you might not believe that the Bioré® Rose Quartz + Charcoal Daily Purifying Cleanser — a pearly pink elixir — contains a healthy dose of charcoal. Yet, it does, and the unexpected mélange actually works. Charcoal draws the bad stuff out of your skin (dirt, oil, etc.), while rose quartz imparts the gem's purportedly positive energy.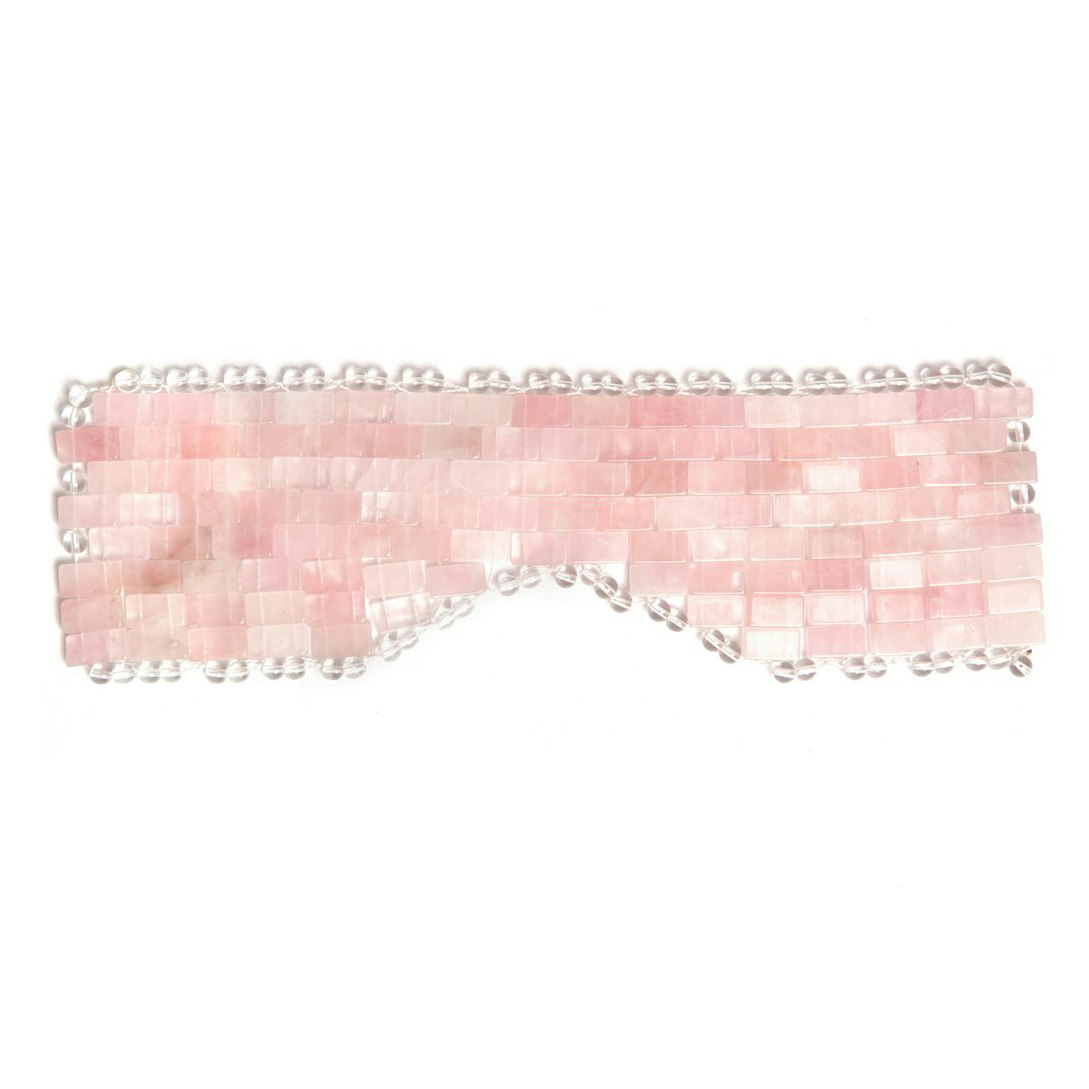 4/7
Angela Caglia® Rose Quartz Eye Mask
The Angela Caglia® Rose Quartz Eye Mask is perhaps the most luxurious way to incorporate the self-love stone into your routine. The mask, which is practically art, is strung entirely with real rose quartz, making it one of the prettiest ways to reduce under eye puffiness. Rose quartz naturally retains cool temperatures, meaning this mask is ready to use at a moment's notice — though we'd recommend storing it in the fridge for an extra zing.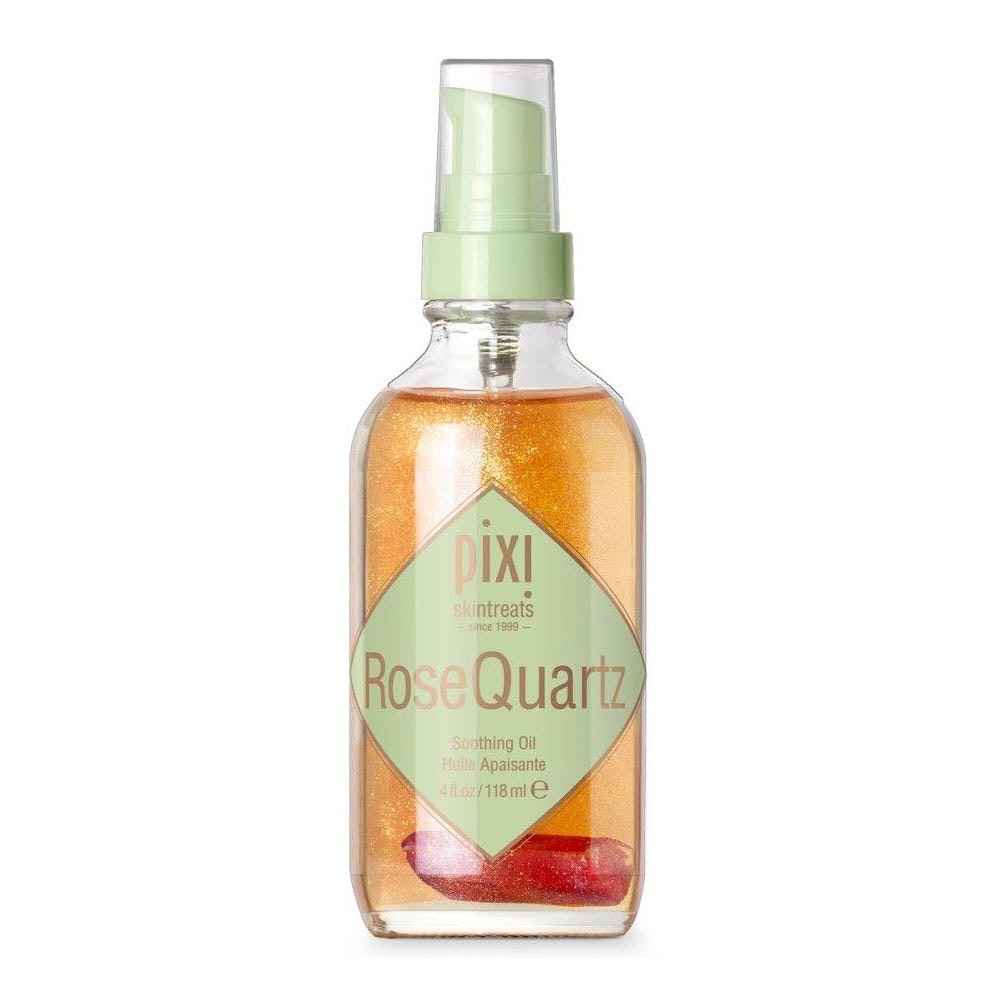 5/7
Pixi® Rose Quartz Soothing Oil
The ritual of massaging a body oil is, for many of us, an act of self-love in and of itself; add rose quartz to the mix and you've created the ultimate ritual. The Pixi® Rose Quartz Soothing Oil satisfies both requirements, with a subtle shimmer finish.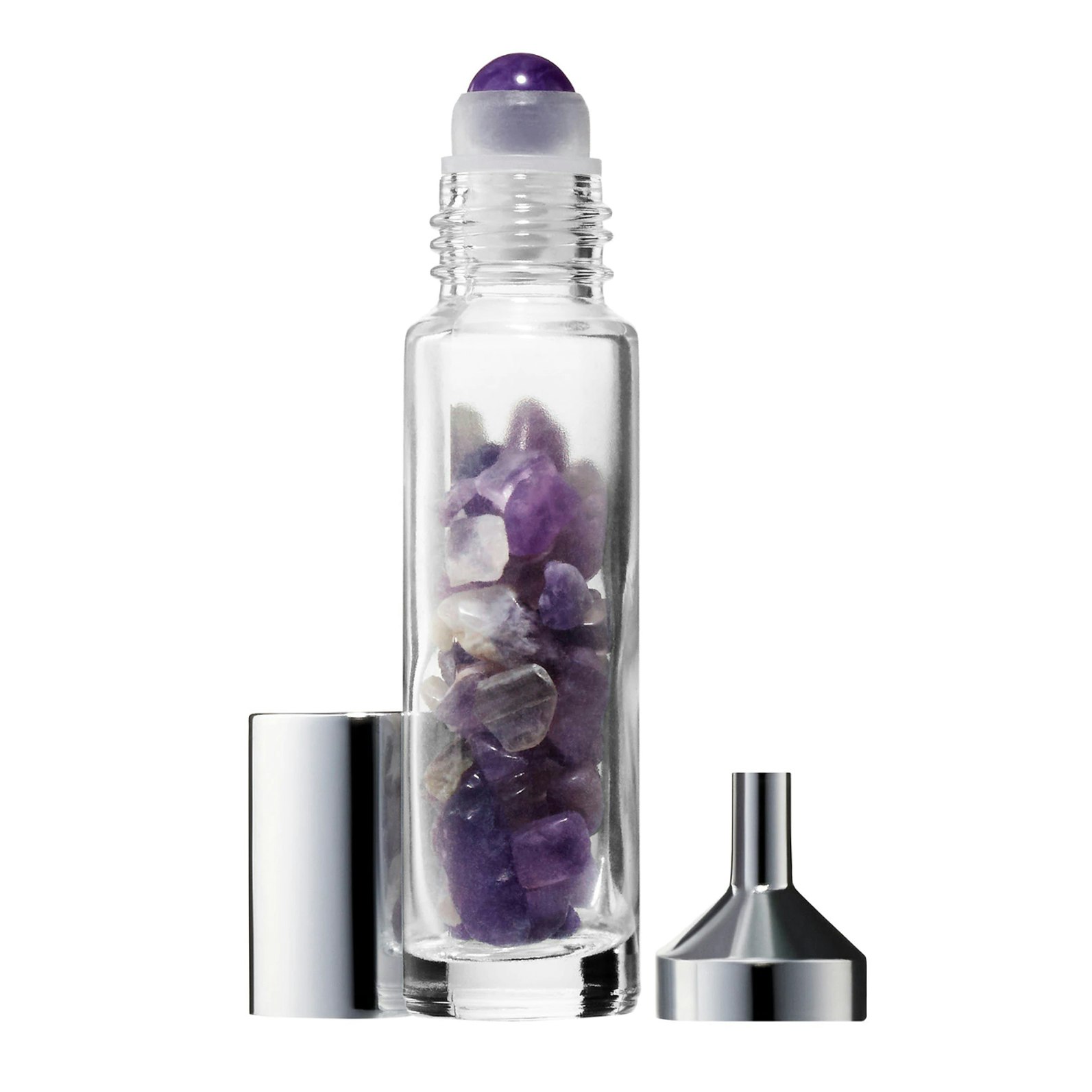 6/7
As it turns out, you needn't be a crystal expert to infuse your skincare with rose quartz (or amythest, pictured). Simply pour your favorite liquid — skincare, fragrance, etc. — into the Sephora® Collection Crystal Serum Roller, which contains clusters of quartz. The result: a portable, travel-friendly vessel for good vibes on the go.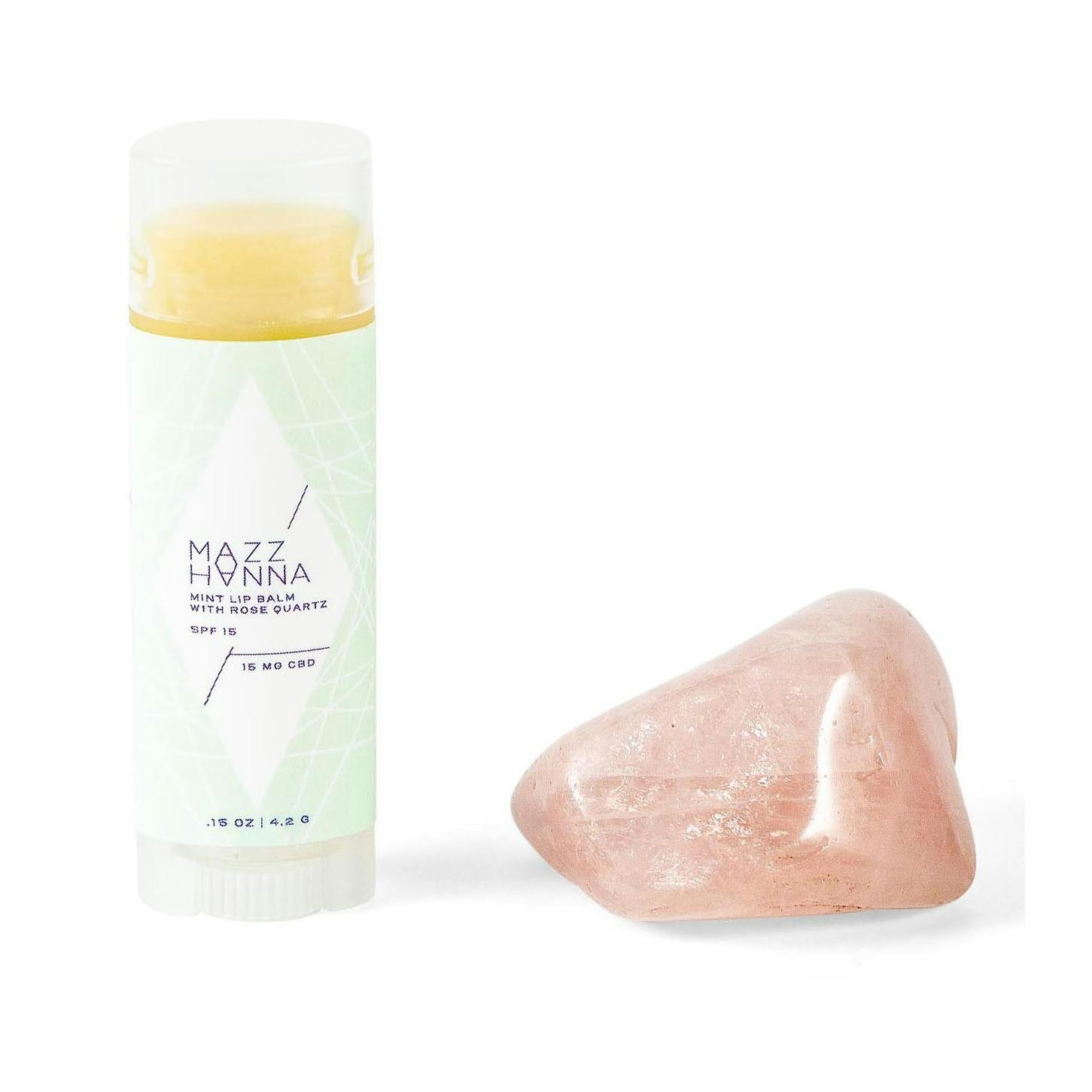 7/7
Mazz Hanna® CBD Mint Lip Balm
Every ingredient in the Mazz Hanna® CBD Mint Lip Balm seems to have been thoughtfully considered and added with the utmost of intention. Skin-smoothing oils — including those of avocado, coconut, and almond — mingle with shea butter for a nourishing soufflé. Mint imparts a sense of freshness, while rose quartz and CBD provide a finish that's cool, calm, and collected.