Few beauty gifts deliver the same "wow factor" at the holidays as a new eyeshadow palette or cheek set. Cracking open a compact and revealing the sparkling pans of pigment inside feels not unlike opening a treasure chest: it seems to hold unlimited possibilities. Whether you want a smoldering eye, a dramatically chiseled cheek, or a subtle yet defined look, our editors have found the best makeup palettes from Charlotte Tilbury®, Marc Jacobs®, and more. Keep reading to discover what we're hoping to find all wrapped and bowed this holiday season.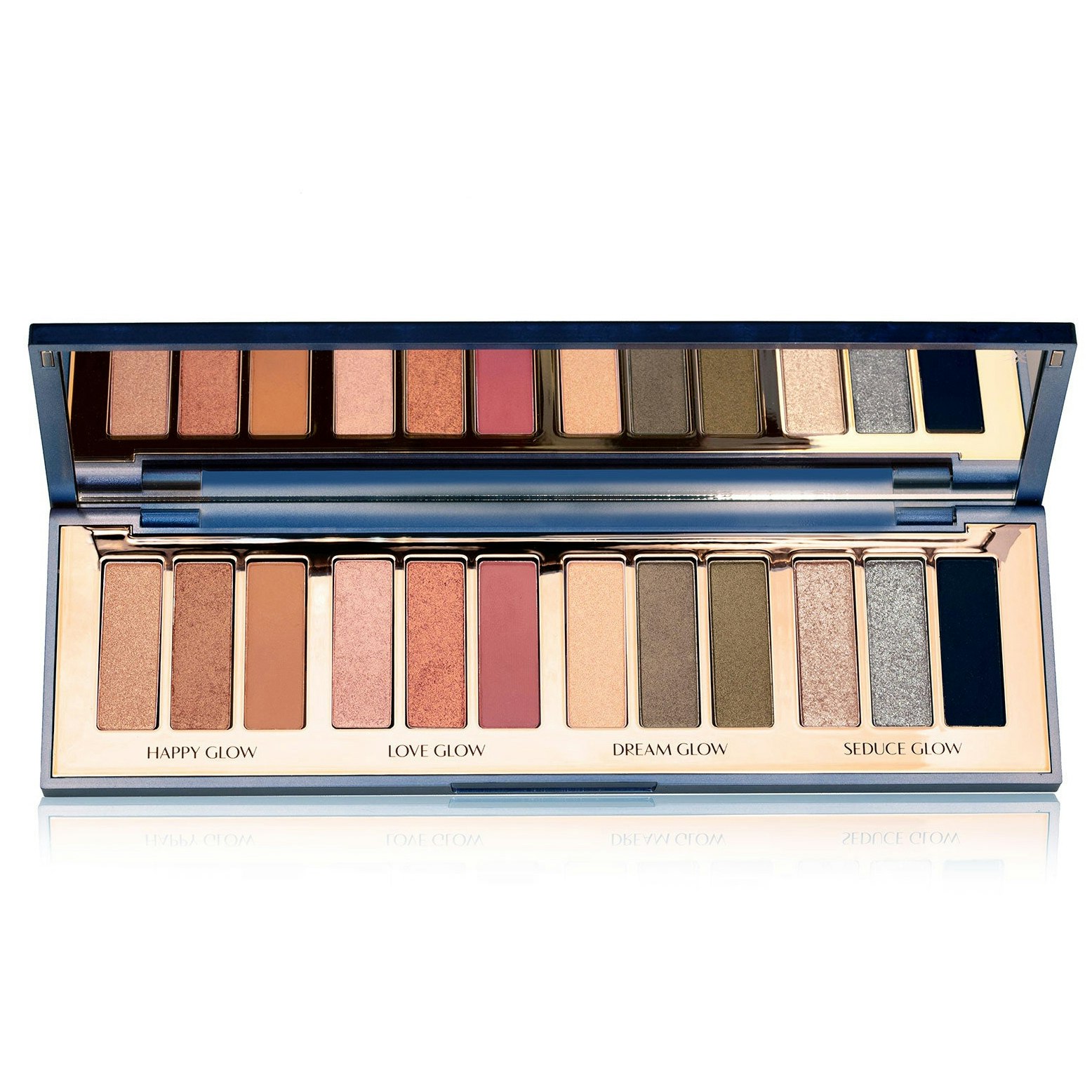 1/14
Charlotte Tilbury Starry Eyes to Hypnotize Eyeshadow Palette
Who: Lauren Levinson, Editorial Director
What: Charlotte Tilbury® Starry Eyes to HypnotizeTM Eyeshadow Palette ($75)
Why: When Charlotte Tilbury launches a limited edition eyeshadow palette, you grab it (at least I do!). This navy and silver glitter-embossed Starry Eyes to Hypnotize Eyeshadow Palette includes 12 pigmented shades in sets of three (Happy GlowTM, Love GlowTM, Dream GlowTM, and Seduce GlowTM). Each trio works seamlessly together to prime, enhance, and smoke the lid (Charlotte's signature technique). Although there are only two matte shades and the rest are pretty dazzling, the shimmer is sophisticated and delicate. My favorite group is Love Glow, which creates a gorgeous rose-gold-mauve look on the eyes.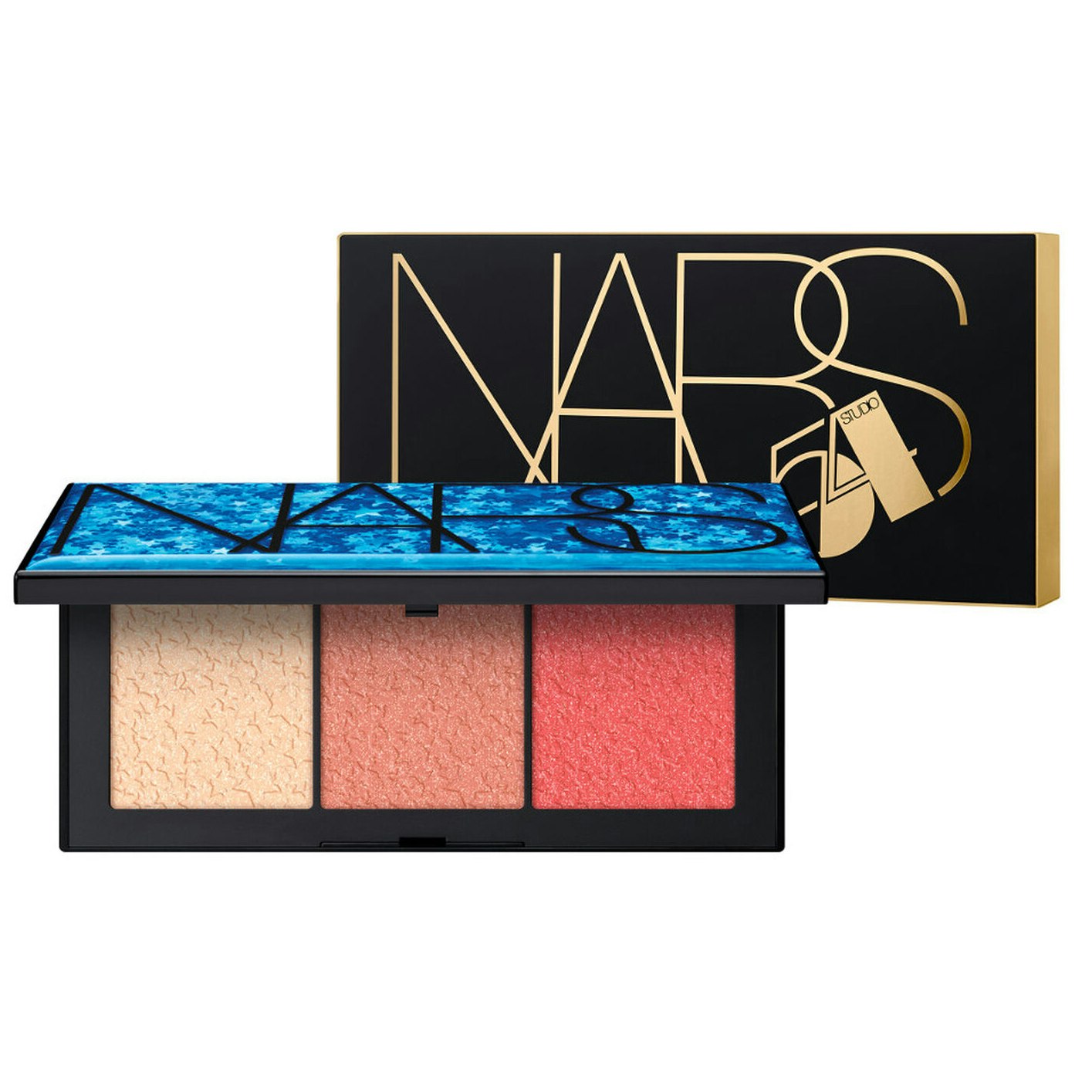 2/14
NARS Studio 54 Hustle Cheek Palette
Who: Lauren
What: NARS® Studio 54TM Hustle CheekTM Palette ($42)
Why: This season, NARS drew inspiration from the disco era — specifically Studio 54 — when crafting its holiday offerings. The Hustle Cheek Palette's glitzy packaging initially pulled me in, but it's the colors themselves that keep my makeup brush coming back for more. This is the ideal travel set, as it contains the only three cheek shades you need: two contouring blush shades and a highlighter. CriqueTM (stunning pale gold) should be applied where light hits your skin, while Born To Be AliveTM (glittening peach) and I Need a ManTM (shimmery rose pink) can be layered to make cheekbones stand out. Added bonus: the powders are embossed with chic stars.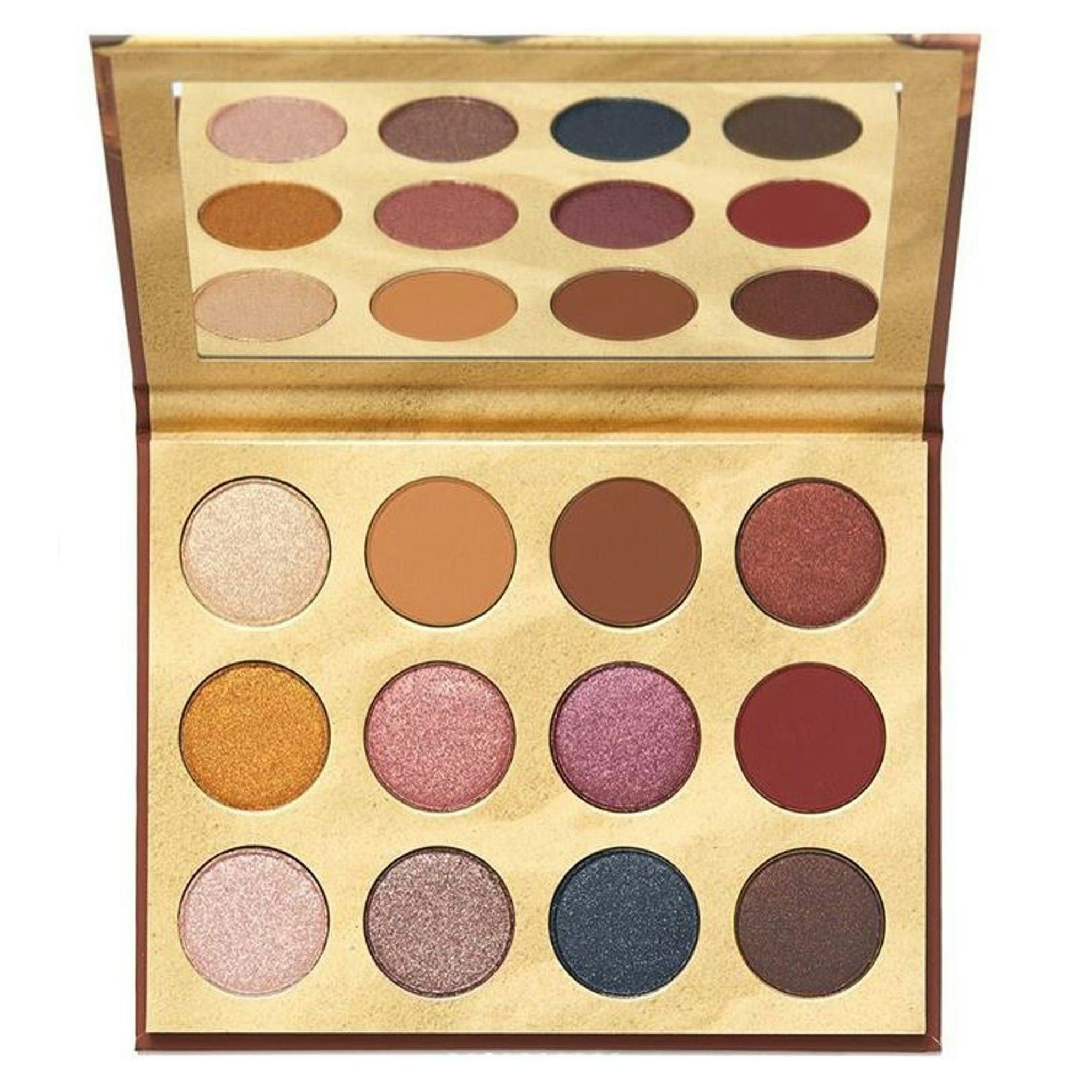 3/14
 KKW x WINNIE Eyeshadow Palette
Who: Joslyn Winkfield, Senior Visuals Editor
What: KKW® x WINNIETM Eyeshadow Palette ($49)
Why: I've been following supermodel Winnie Harlow since her America's Next Top Model® days. I'm not surprised that she's come out with her own palette by KKW Beauty; after all, she's known for smashing beauty norms as a black woman with vitiligo, plus casually being friends with all the coolest people in Hollywood. I'm all about warm tones in any pallette, and this one has a lovely combo of mattes and not-too-glittery, perfect-for-the-holidays shimmers that glide on like butter, wet or dry.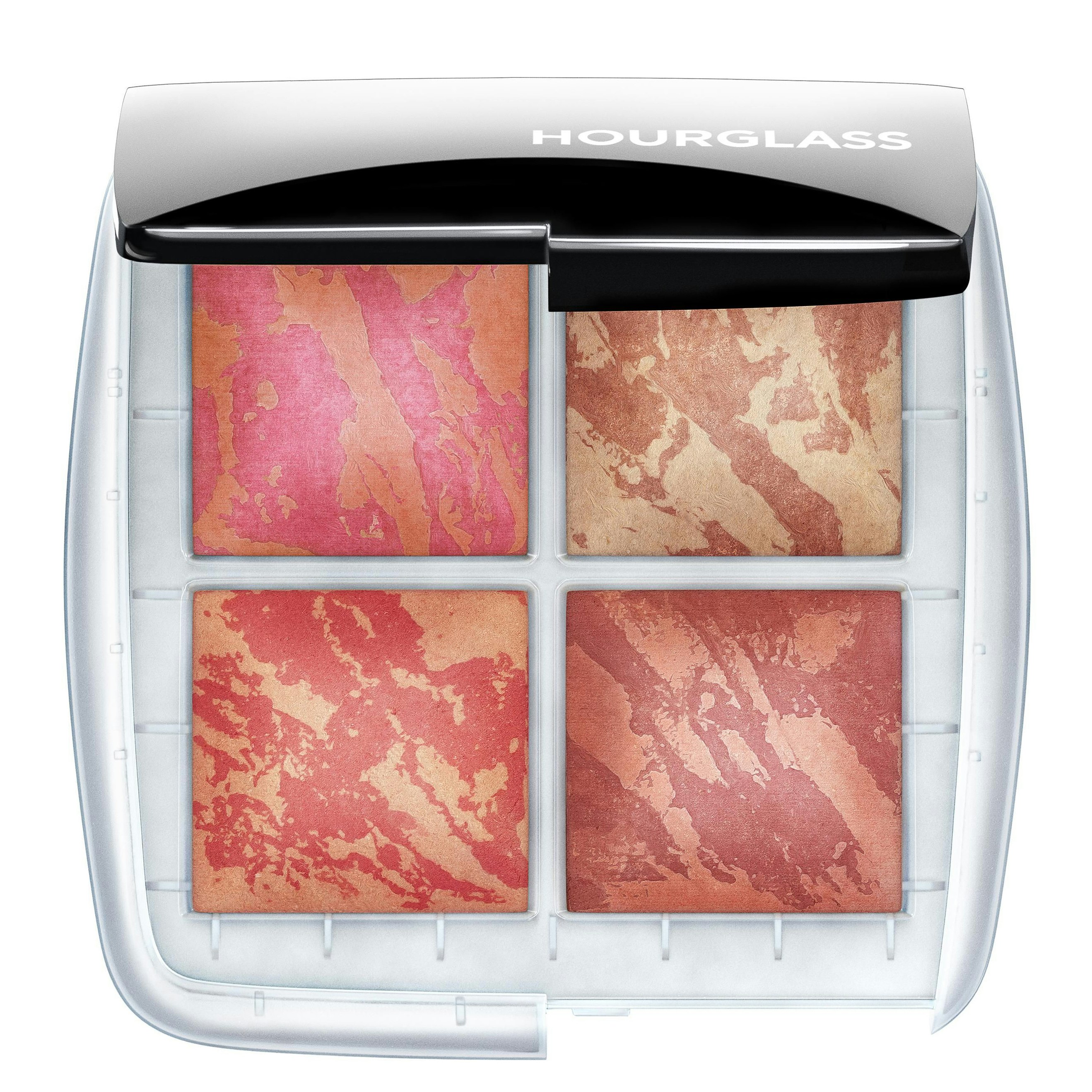 4/14
Hourglass Ambient Lighting Blush Quad
Who: Joslyn 
What: Hourglass® AmbientTM Lighting Blush Quad ($58)
Why: I have been on the hunt for something that will help my cheeks catch the light at all my upcoming holiday parties, and I finally found it in this limited edition Lighting Blush Quad from Hourglass. A light dusting on my cheekbones produces a warm shimmer of color that I can intensify if I like. For me, this eliminates having to pack blush and highlighter, as it gets both jobs done in one.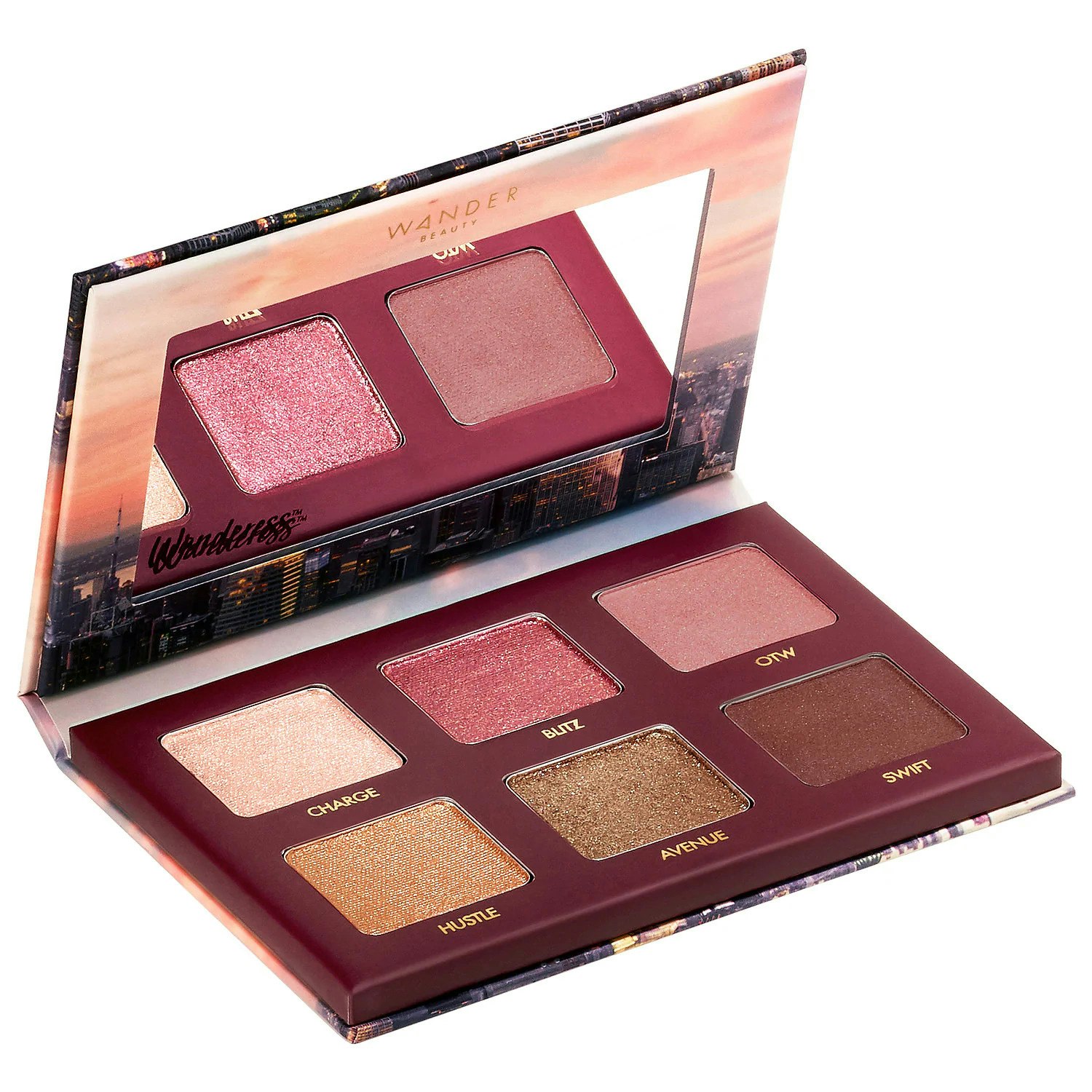 5/14
Wander Beauty Wanderess Rush Eyeshadow Palette
Who: Emily Orofino, Senior Beauty Editor
What: Wander Beauty® WanderessTM Rush Eyeshadow Palette ($25)
Why: I love a tiny, packable palette that can be stuffed into any travel bag, especially if it offers an unusual blend of shades and finishes (hey, what can I say — my eye makeup needs are as unpredictable as I am). I'm loving the latest sextet from Wander, which features hues inspired by the hustle and bustle of the city, ranging from metallic khaki to matte mauve. My favorite part about this palette, though, is the shadow formula itself: each pan is ultra buttery and silky, depositing pigment without dragging or pulling, thanks to cranberry and rosehip seed oils.
6/14
Melt Cosmetics Smoke Sessions Eyeshadow Palette
Who: Emily 
What: Melt CosmeticsTM Smoke SessionsTM Eyeshadow Palette ($48)
Why: Whether you're in the eyeshadow aisle or browsing your options at the nail salon, you'll see that green is a hugely underappreciated shade in the beauty industry. That's why I am absolutely craving this palette — the hues rarely exist in any other sets, and especially can't be found all in one place! The options are delectable and range from cool, sparkly-pastel seafoam to smoky blackened olive.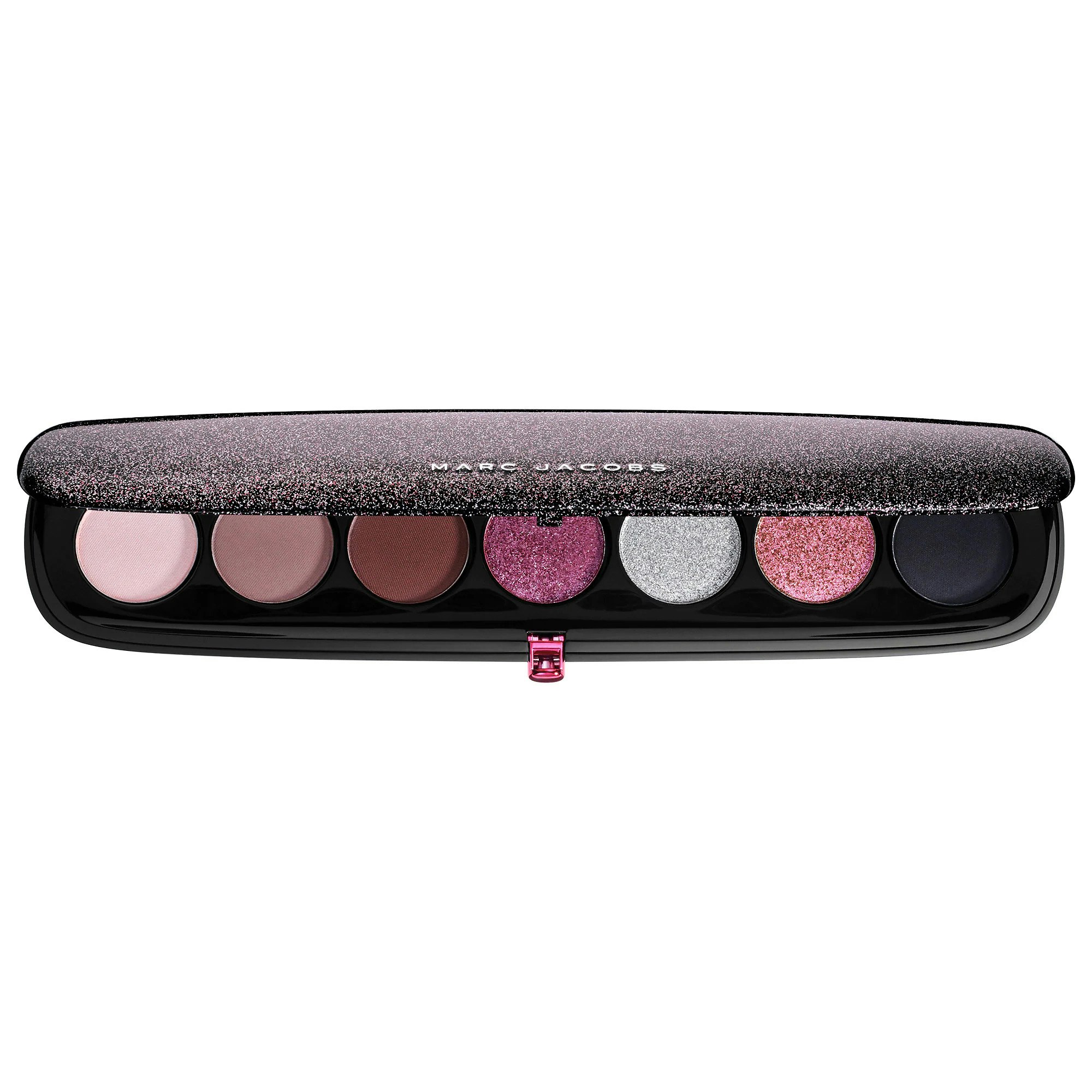 7/14
Marc Jacobs Eye-Conic Multi-Finish Eyeshadow Palette in Electrick
Who: Thia Laurain, Social Media Editor
What: Marc Jacobs Eye-ConicTM Multi-Finish Eyeshadow Palette in ElectrickTM ($50)
Why: The shade range in this fun, flattering Electrick palette is equal parts discreet and dazzling, making it a winning gift idea for almost anyone on your list. It features four neutral hues in buttery matte velvets and shimmering satin finishes — all perfect for everyday wear — plus, three sparkling metallic lamé shadows that scream "Happy New Year!" Pro tip: when applying the sparkling pink or burgundy lamé shades, press (not dust) them onto your lids with a dense, flat brush to ensure maximum impact and minimum fallout.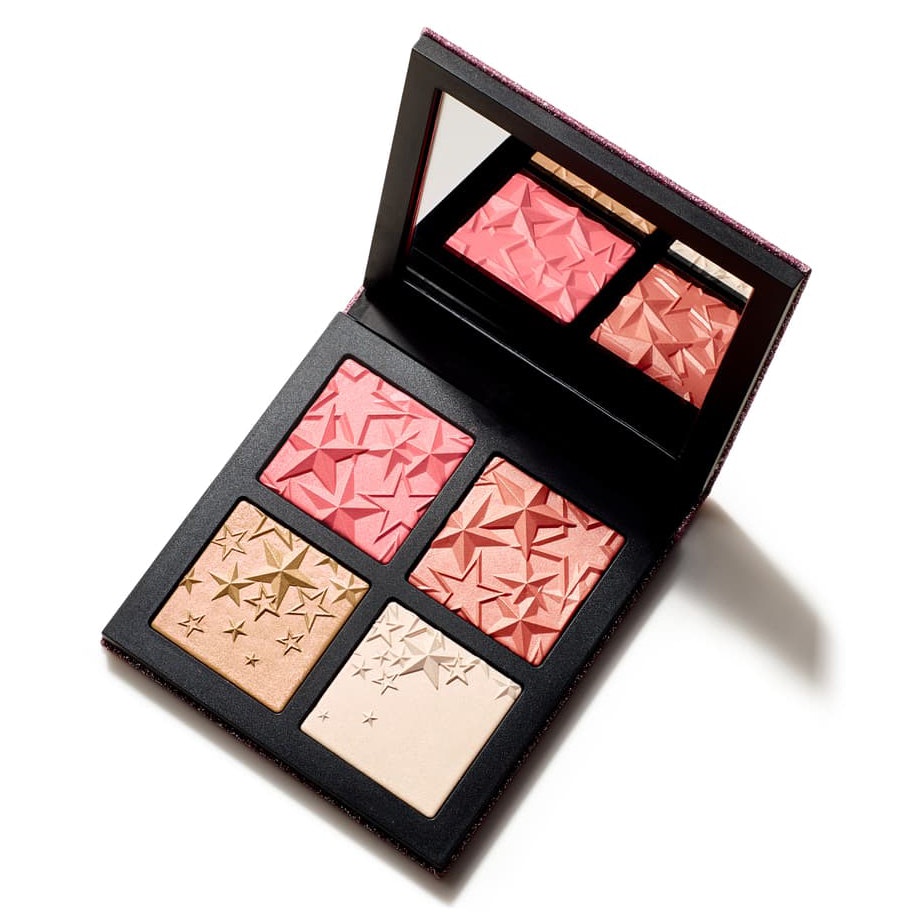 8/14
MAC Cosmetics Star-Dipped Face Compact in Light
Who: Thia
What: MAC® Cosmetics Star-DippedTM Face Compact in Light ($43)
Why: MAC is known for their ultra-giftable annual holiday palettes, and the offerings from this year's celestial-themed Starring YouTM collection are no exception. My #1 pick from the star-studded lineup? The Star-Dipped Face Compact in Light. This generously-sized palette features four sparkling shades (two blushes, two highlighters) that are surprisingly wearable, despite the seemingly-saturated hues. I'm partial to dusting SkinfinishTM in Show GoldTM — a gilded highlighter that reflects baby pink — across my eyelids, cheekbones, nose, and cupid's bow for a one-step, star-lit glow. My advice: snap this palette up quick, because these heavenly bodies will be sold out soon.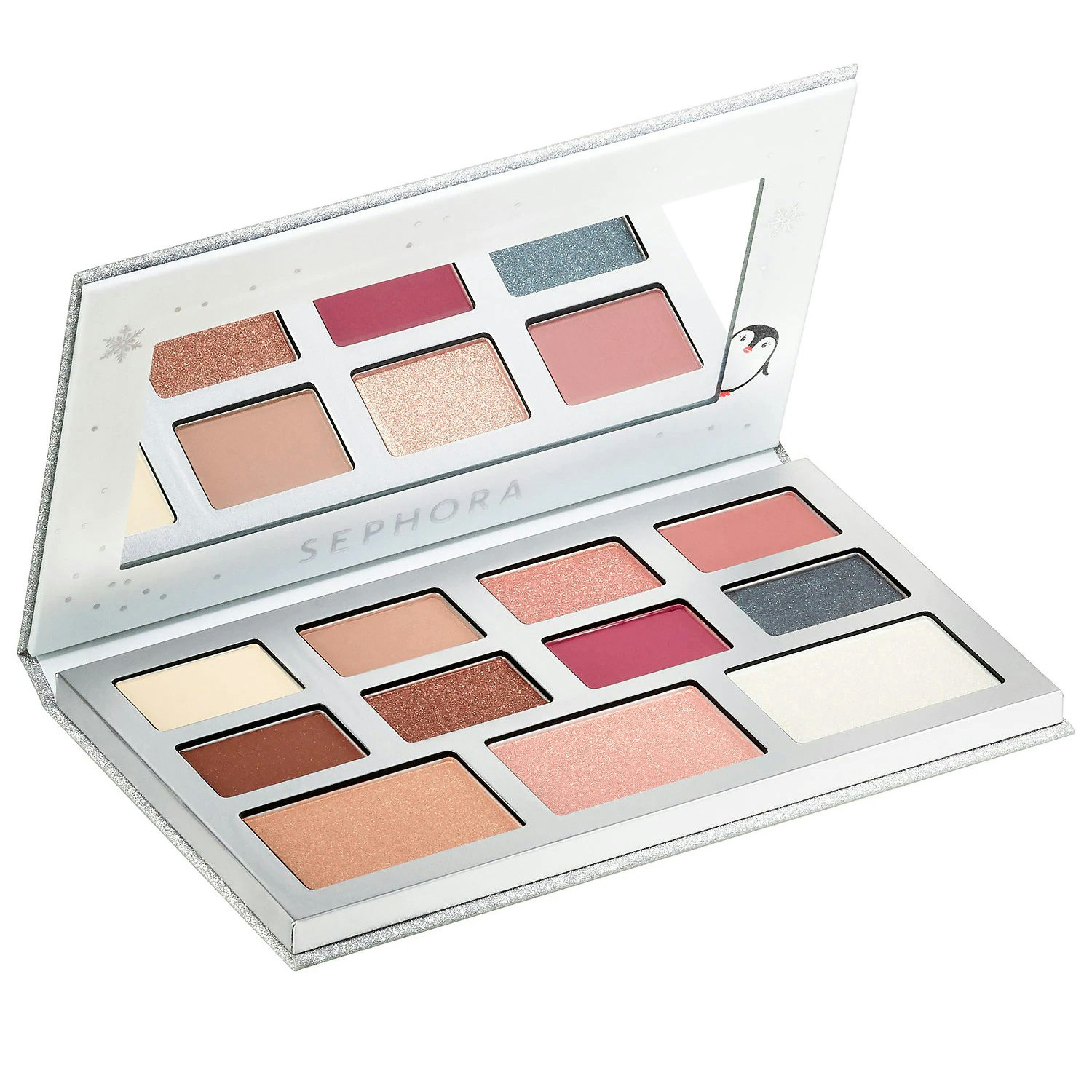 9/14
Sephora Collection Winter Time Eye and Face Palette
Who: Madisen Theobald, Social Media Editor
What: Sephora® Collection Winter Time Eye and Face Palette ($18)
Why: If you are like me, you will be spending most of your time shopping for beauty goodies at your nearest Sephora this holiday season — so you might as well treat yourself and pick up this palette, too. I am a huge fan of 2-in-1 palettes, so this frosty, winter-inspired palette with eight eyeshadows and three highlighters is one item I can't resist. Shimmer, matte, warm tones, cool tones, and even a smokey eye can be found when swatching — all of my favorite colors and tones in one place. Plus, because it's so affordable, many of my gal pals (including myself) will be receiving this wintery palette this holiday season.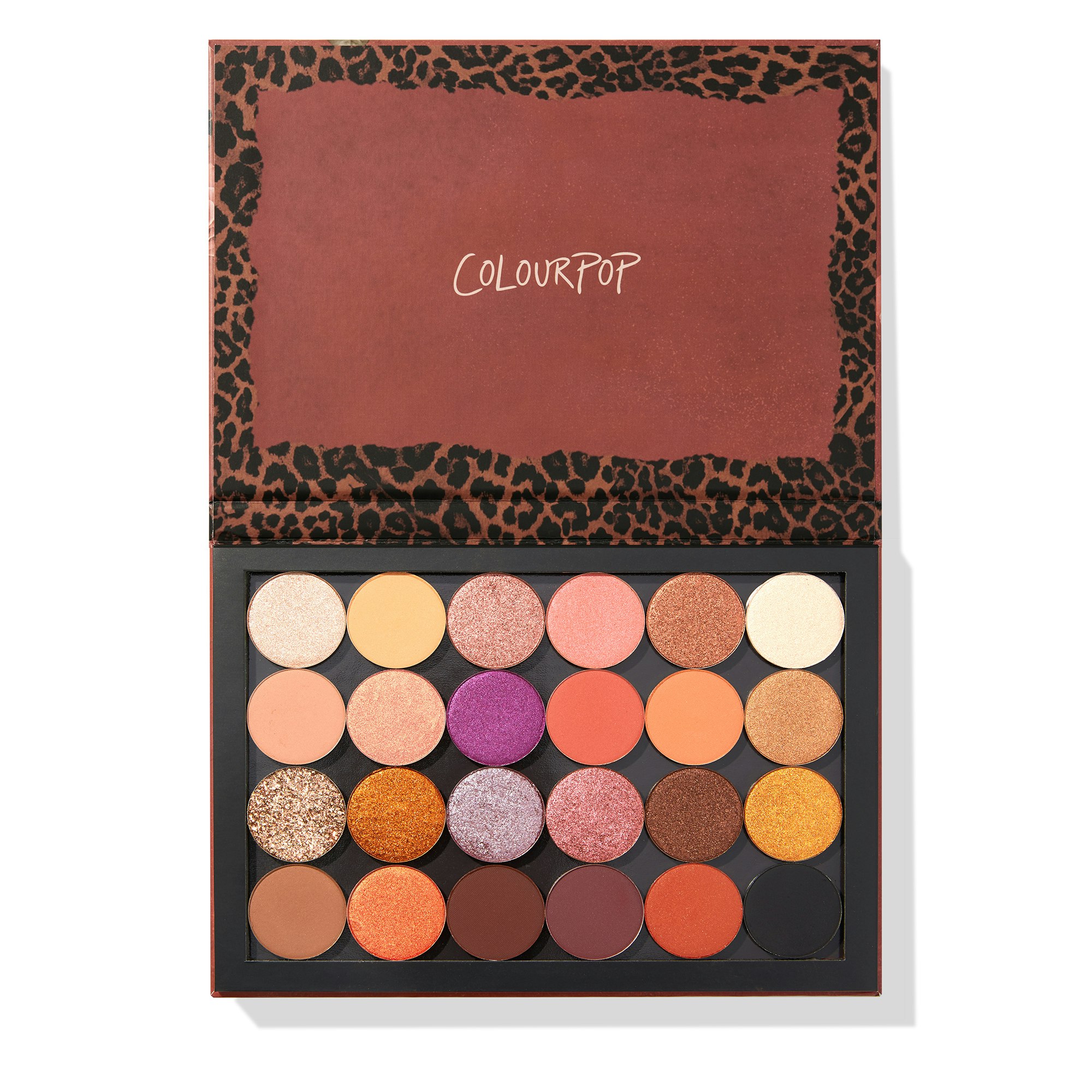 10/14
ColourPop You Should See Me In A Crown Palette
Who: Madisen 
What: ColourPop® You Should See Me In A CrownTM Palette ($40)
Why: Not only is the name of this vibrant palette the name of my favorite summer jam, it is also the perfect pumpkin spice-inspired, warm-toned palette that I didn't know I needed in my crowded makeup bag. This holiday palette is filled with orangey-metallic hues that are super pigmented and made for longwear — a.k.a. surviving winter winds and sleet. It is truly a makeup aficionado's dream come true, as it has customizable, magnetic shadow pans. Each pan can easily be popped in and out of place, allowing you to create specific color combos or separate a small selection for simple transport during your holiday travels.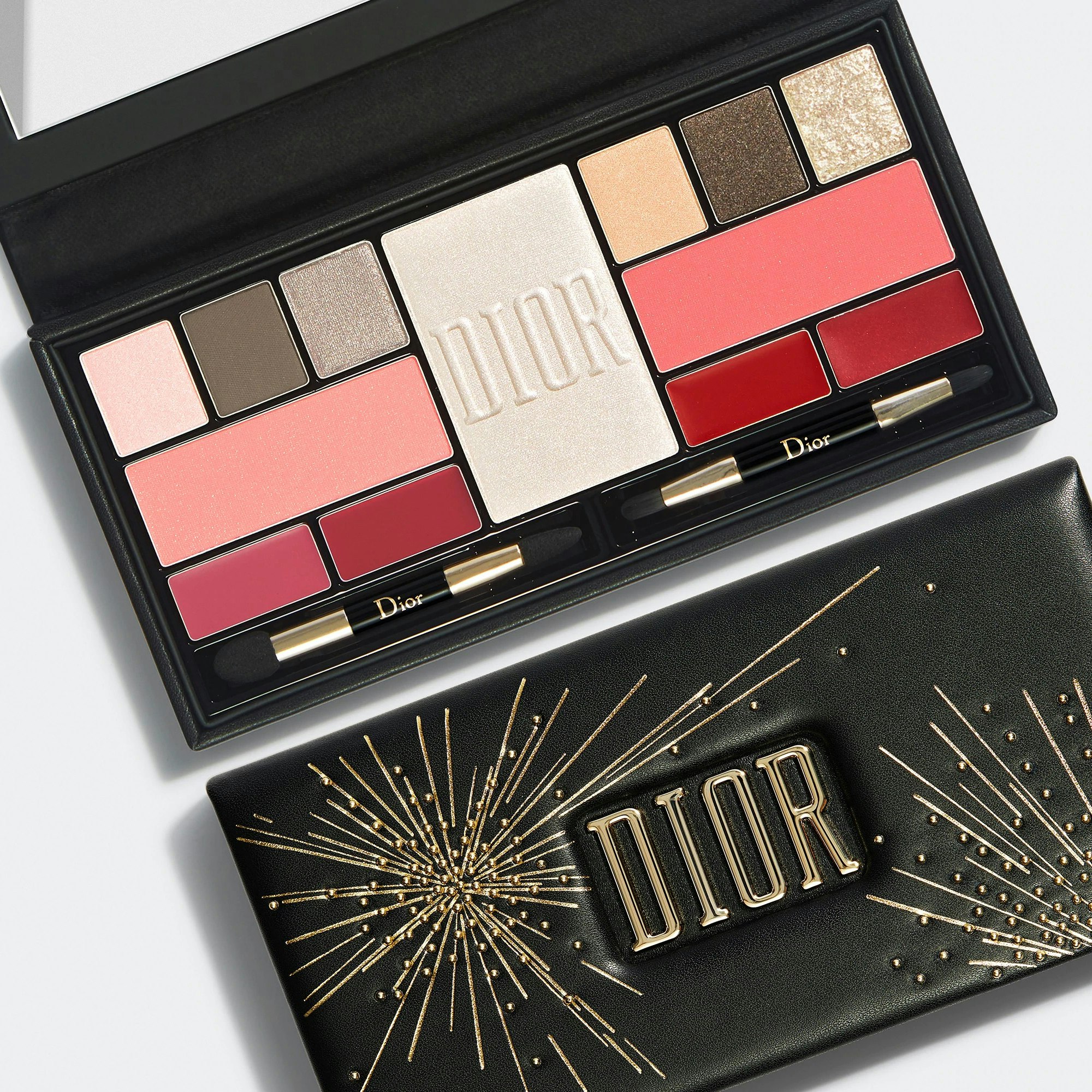 11/14
Dior Sparkling Couture Multiuse Palette
Who: Sophie Wirt, Beauty Editor
What: Dior® Sparkling CoutureTM Multiuse Palette ($85)
Why: Some palettes are so divinely-crafted, it feels almost wrong to disturb them with human fingers. The gold-studded gorgeousness of the Sparkling Couture is just such an example; ergo, I gazed at it for an entire day before muddying it. Once I started swatching, however, I couldn't stop. There are 13 shades to play with, in the form of eyeshadow, blush, lipstick, and highlighter. The quality is what you'd expect from the luxury beauty brand — soft, blendable, and highly pigmented. Plus, it's as practical as it is pretty: Even after the holidays are over, it'll function as the perfect one-stop palette to touch-up on the go.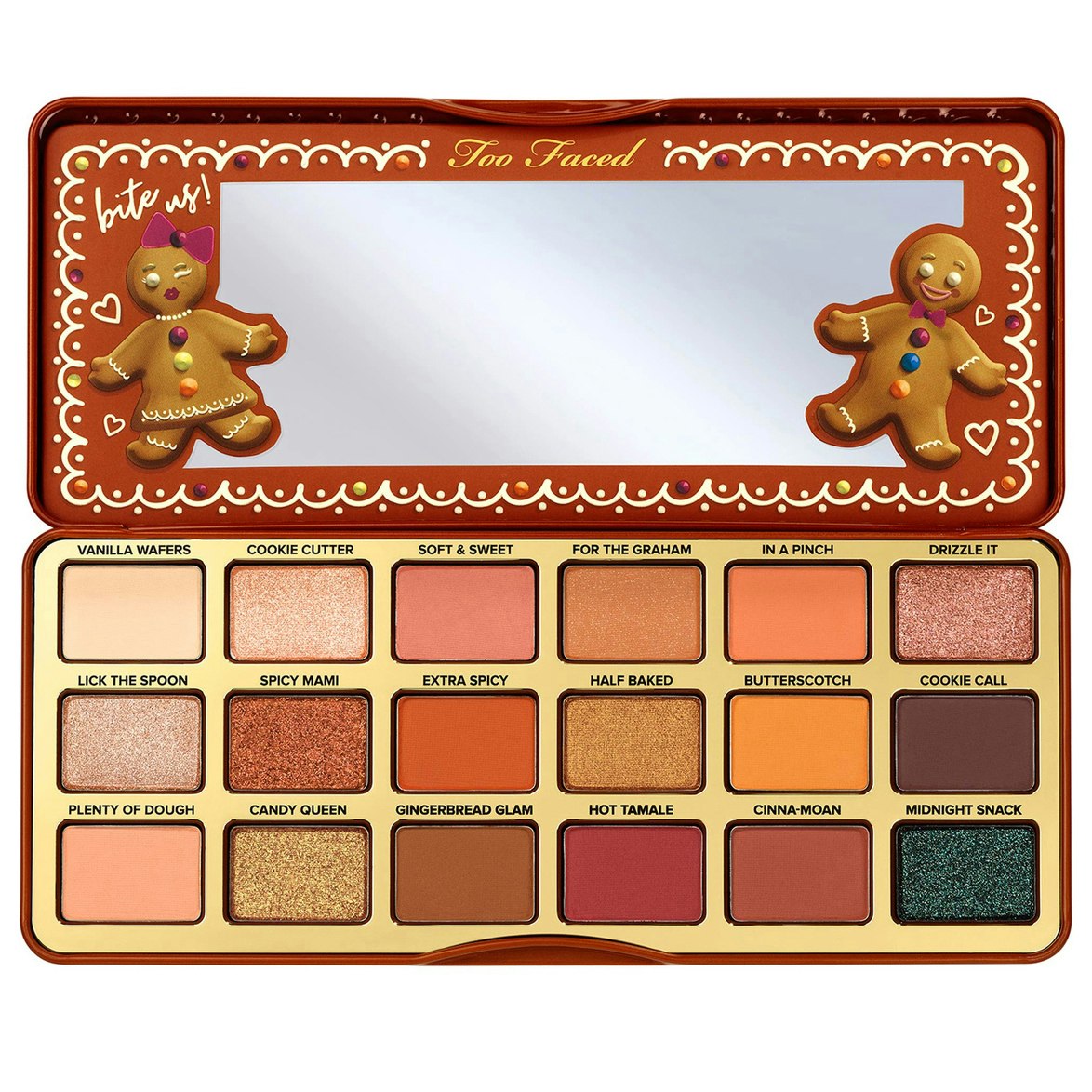 12/14
Too Faced Gingerbread Extra Spicy Palette
Who: Sophie
What: Too Faced® Gingerbread Extra SpicyTM Palette ($49)
Why: Don't let the kitchiness of this holiday-themed palette fool you — these shadows are as buttery as holiday cookies. As is customary for Too Faced, the Gingerbread Extra Spicy Palette smells like its namesake food. (Lifting the lid is like opening an oven full of treats.) Lastly, I love the eclectic shade range — particularly Midnight SnackTM, a glimmering forest green.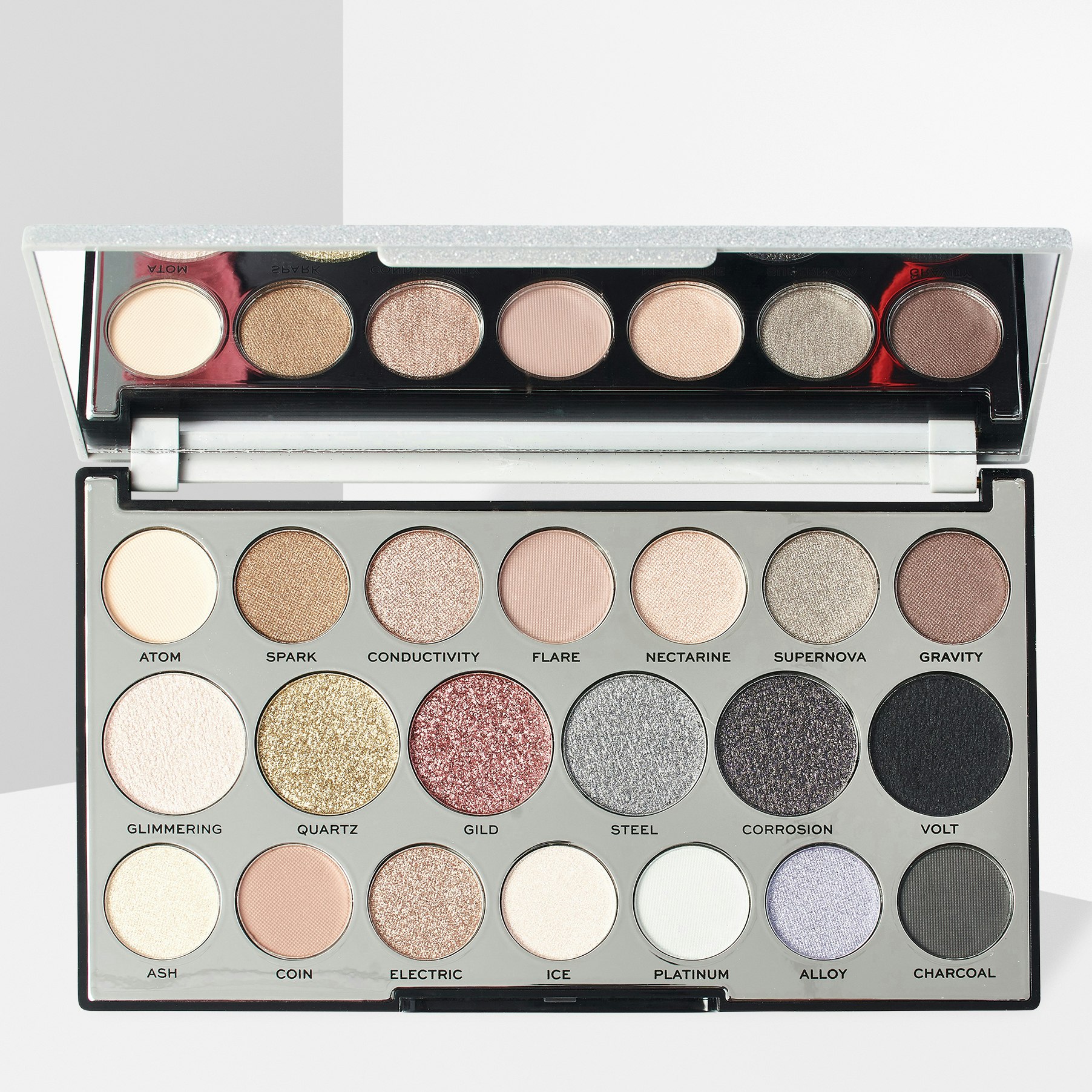 13/14
Revolution Beauty London Precious Stone Shadow Palette
Who: Cat 
What: RevolutionTM Beauty London Precious StoneTM Shadow Palette ($15)
Why: While I've never been a huge glitter gal, something about the metallic hues in this cream eyeshadow palette spoke to me — specifically, the golden Quartz, rosey Gold, and champagne Electric shades. The shadows can be applied either lightly or boldly, and never crease during wear. There are even a metallic and solid black, on the off chance I'm ever inclined to revisit one of my styles of youth — 1990s goth. I suspect a couple flicks of a thin brush could make both blacks into pretty incredible eyeliner, too.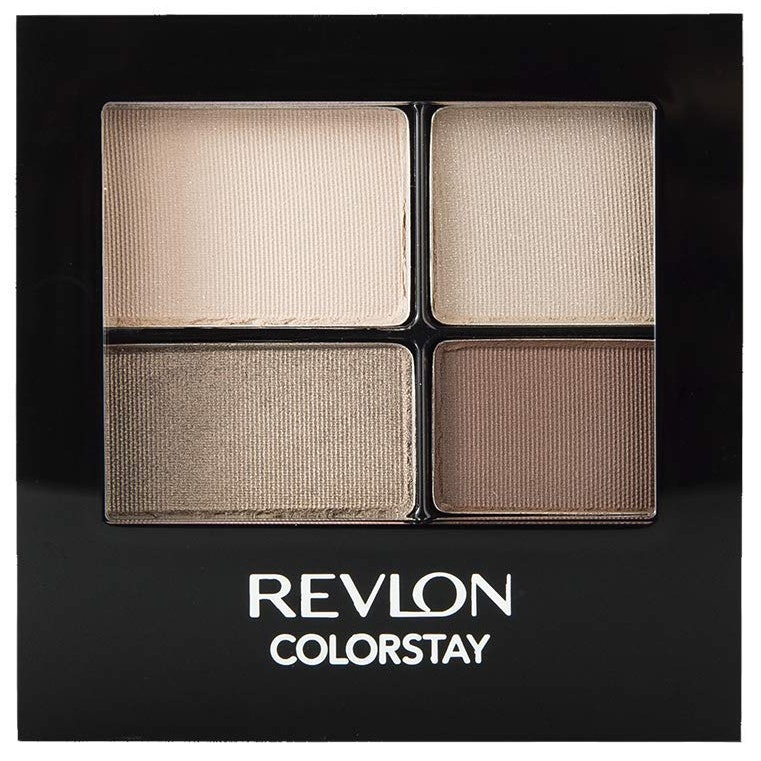 14/14
Revlon ColorStay 16-Hour Eyeshadow in Addictive
Who: Cat Matta, Copy Editor & Fact-Checker 
What: Revlon® ColorStay® 16-Hour Eyeshadow in AddictiveTM ($5)
Why: There may not be a better testament to the quality of a product than someone vouching they've used it for decades. Such is the case with this long-wear palette — I've used it for more than 20 years. The earthy, neutral tones masterfully complement one another, and provide a natural-but-better-looking shadow. I swipe the lightest shade on my lids, and shadow with the darkest one in the creases of my upper lids. On days I want to spice it up, I'll swap the lightest shade for the shimmering one. Regardless of other shadows I've tried over the years, this one has always remained the classic in my arsenal.