With so many holiday cocktail parties on the horizon, it's worth adding a new beauty product to your arsenal to make yourself feel extra festive. We'd like to make the case for highlighter, as a bevy of brands have released a selection of particularly alluring formulas just for winter 2019. A quick swipe, dab, or smudge of any illuminating formula across your favorite features will accentuate them. During a time when so much is covered in thick knits and down coats, it's worth making any and all skin exposure count. Here, our editors show off their favorite new sparkling essentials, from a gorgeous Chanel® powder to an edgy Pat McGrathTM cream.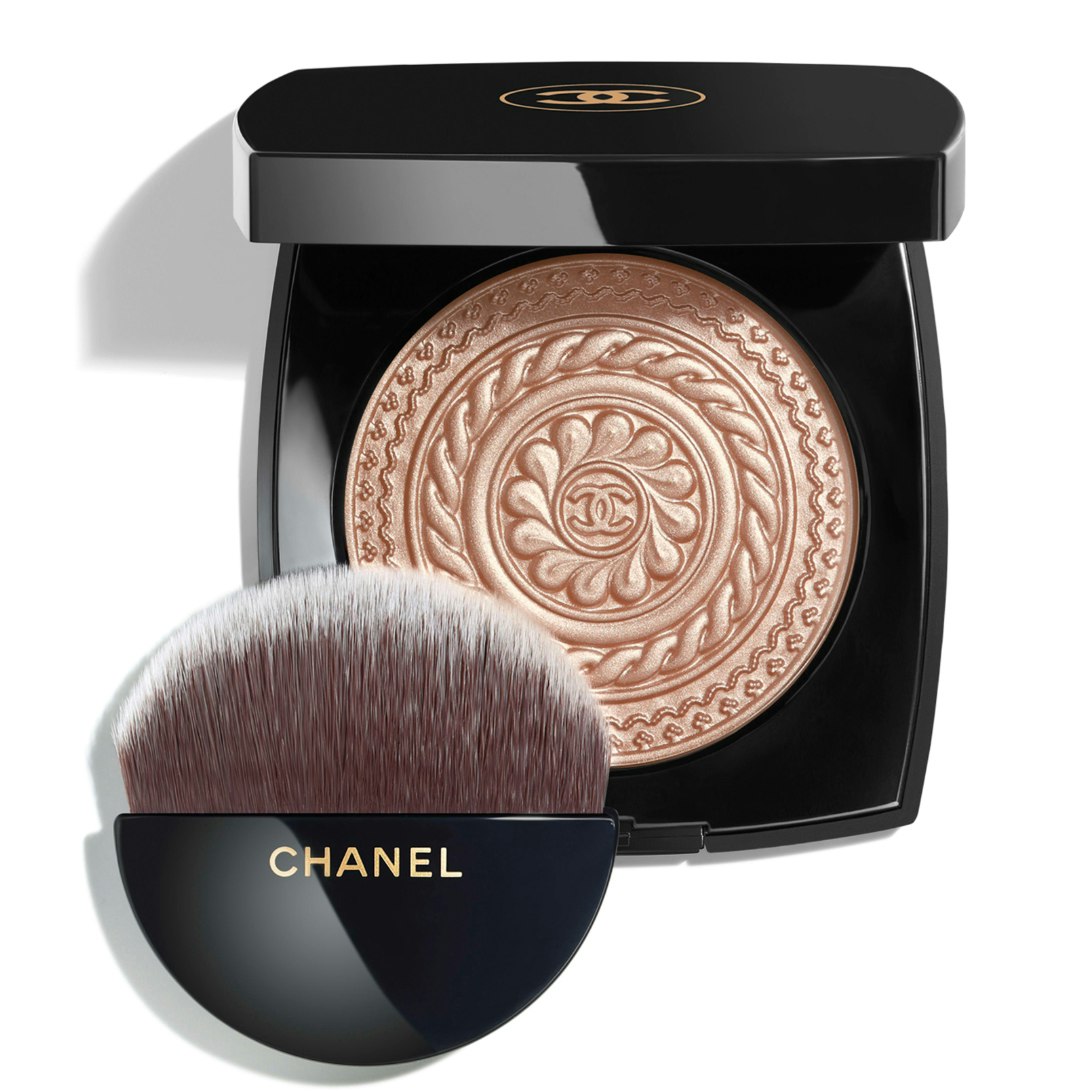 1/7
Chanel Éclat Magnétique de Chanel Highlighter
Who: Lauren Levinson, Editorial Director
What: Chanel Éclat Magnétique de ChanelTM Highlighter ($70)
Why: If you can stop staring at this gorgeous rose-gold highlighting powder, embossed with iconic Chanel chains, it's worth actually using. This season's Chanel holiday collection was inspired by Gabrielle Chanel's love of "Byzantine splendor," and this ornamented compact plays right into it. The warm tones of the pink-peach shade complement my medium-neutral complexion. And I appreciate that the reflective particles are fine enough to appear shimmery, not glittery. It's also sold with the perfect curved brush to dust it atop cheeks and anywhere else you choose (for me, that's eyelids!).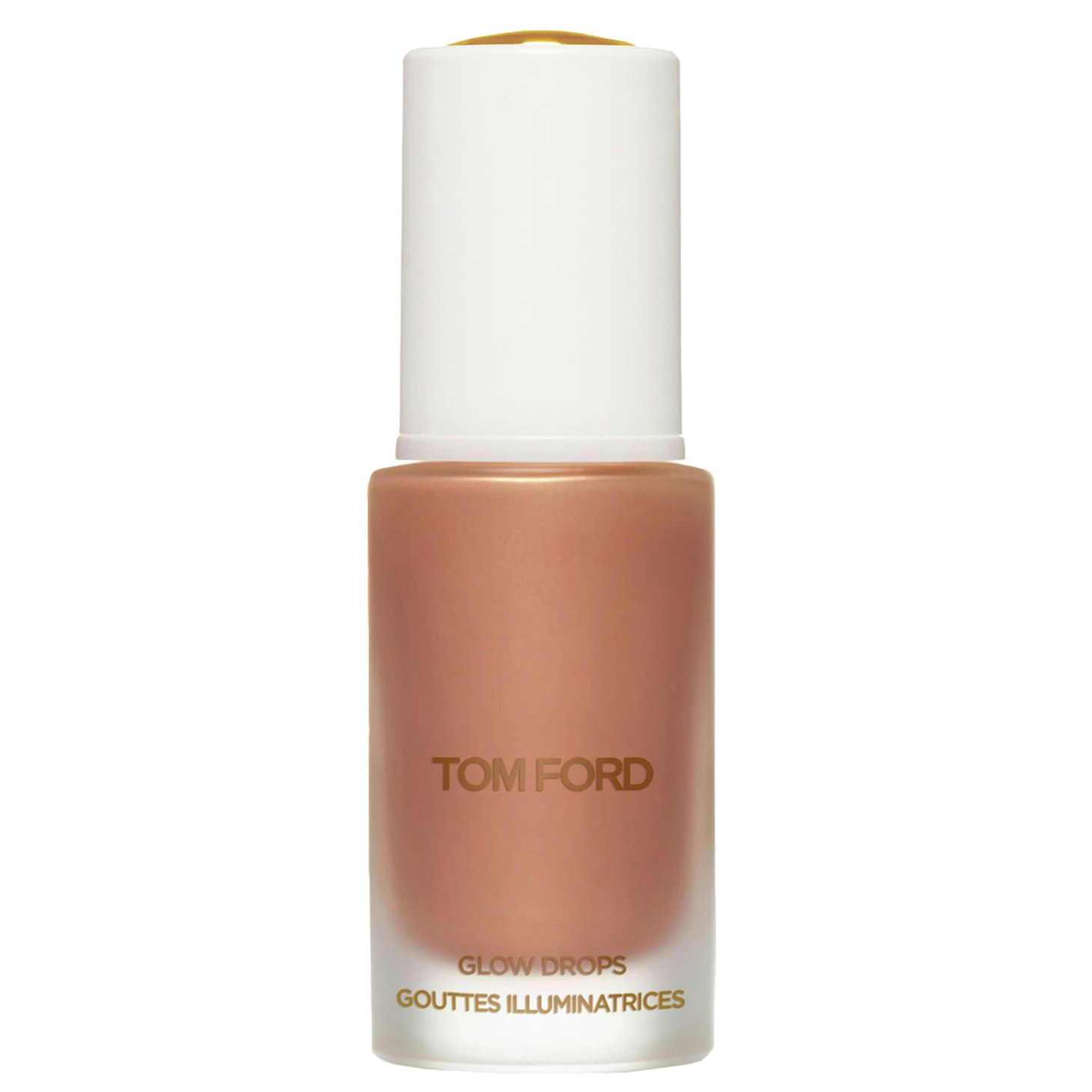 2/7
Tom Ford Glow Drops in Glacial Rose
Who: Joslyn Winkfield, Senior Visuals Editor
What: Tom Ford® Glow DropsTM in Glacial RoseTM ($50)
Why: There's nothing like an extra dose of luxury around the holidays, and my face gets just that with this pretty number from Tom Ford. It hits different than the usual highlighter — with its silky, gelée-like texture that contains aloe leaf juice. Instead of glitter or even shimmer, this really does create a glossy glow on my cheeks or anywhere I want a strobe effect. I've even tried adding a tiny drop to my foundation, and have been pleased with the subtle skin-like sheen it produces.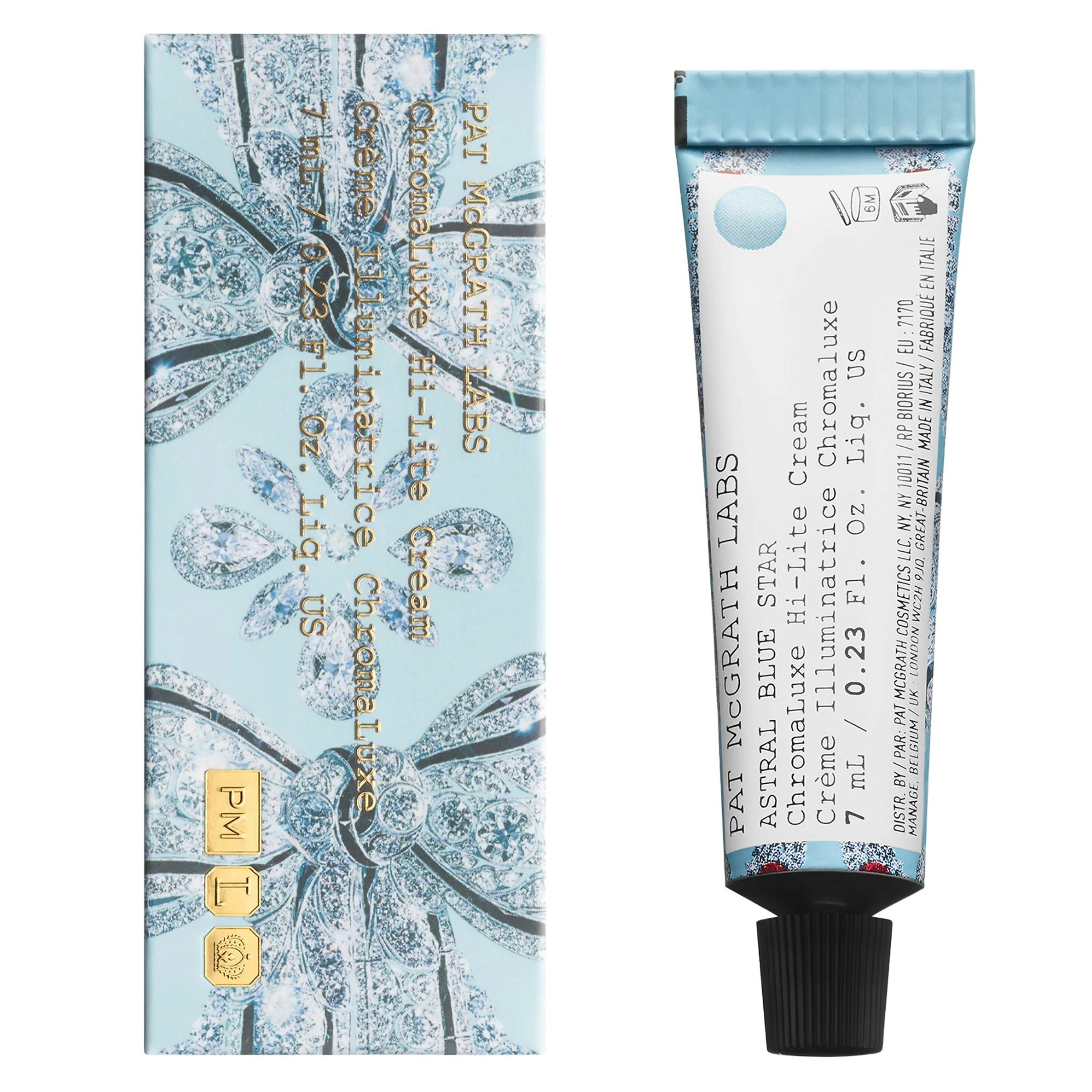 3/7
Pat McGrath Labs ChromaLuxe Hi-Lite Cream in Astral Blue Star
Who: Emily Orofino, Senior Beauty Editor
What: Pat McGrath Labs® ChromaLuxe Hi-LiteTM Cream in Astral Blue StarTM ($30) 
Why: Because of my ultra-fair skin, I have a complicated relationship with highlighter. I often want a natural glow, but subtle formulas are barely visible on my pale complexion. So, if I wear an illuminator, I commit to it, knowing that the only way to get it to pop on my skin is by picking an unusual shade. Astral Blue Star completely fits the bill: it's a twinkly iridescent blue that appears invisible . . . until light strikes it, activating my inner Elsa. Consider me the ice queen!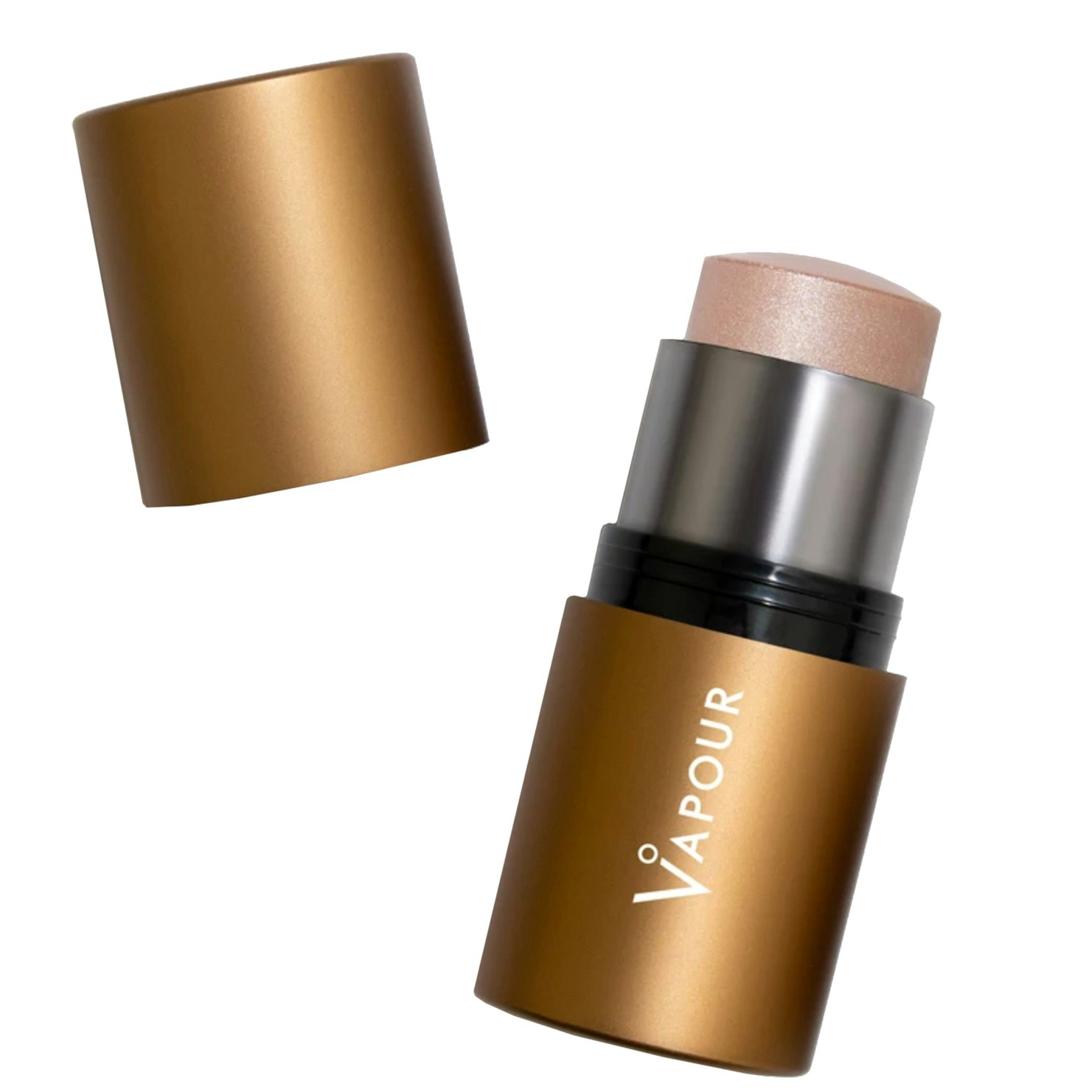 4/7
V° Vapour Organic Beauty Highlight Stick in Moonlight
Who: Thia Laurain, Social Media Editor
What: V° Vapour Organic Beauty® Highlight Stick in Moonlight ($36)
Why: I love highlighter. I wear it almost every day. What I do not love is face glitter (most of the time), which is why I'm smitten with the subtle shimmer of the Vapour Beauty Highlight Stick. The luminosity that results from a few dabs of this easy-to-use stick is thanks to ultra-finely milled mica, a naturally reflective mineral that's in line with the brand's clean beauty ethos. Try tapping the champagne-hued shea butter- and jojoba oil-infused formula on high points (cheekbones, brow bone, cupid's bow, bridge of the nose) for a soft, ethereal glow that truly looks like you're bathed in moonlight — no matter the time of day or night.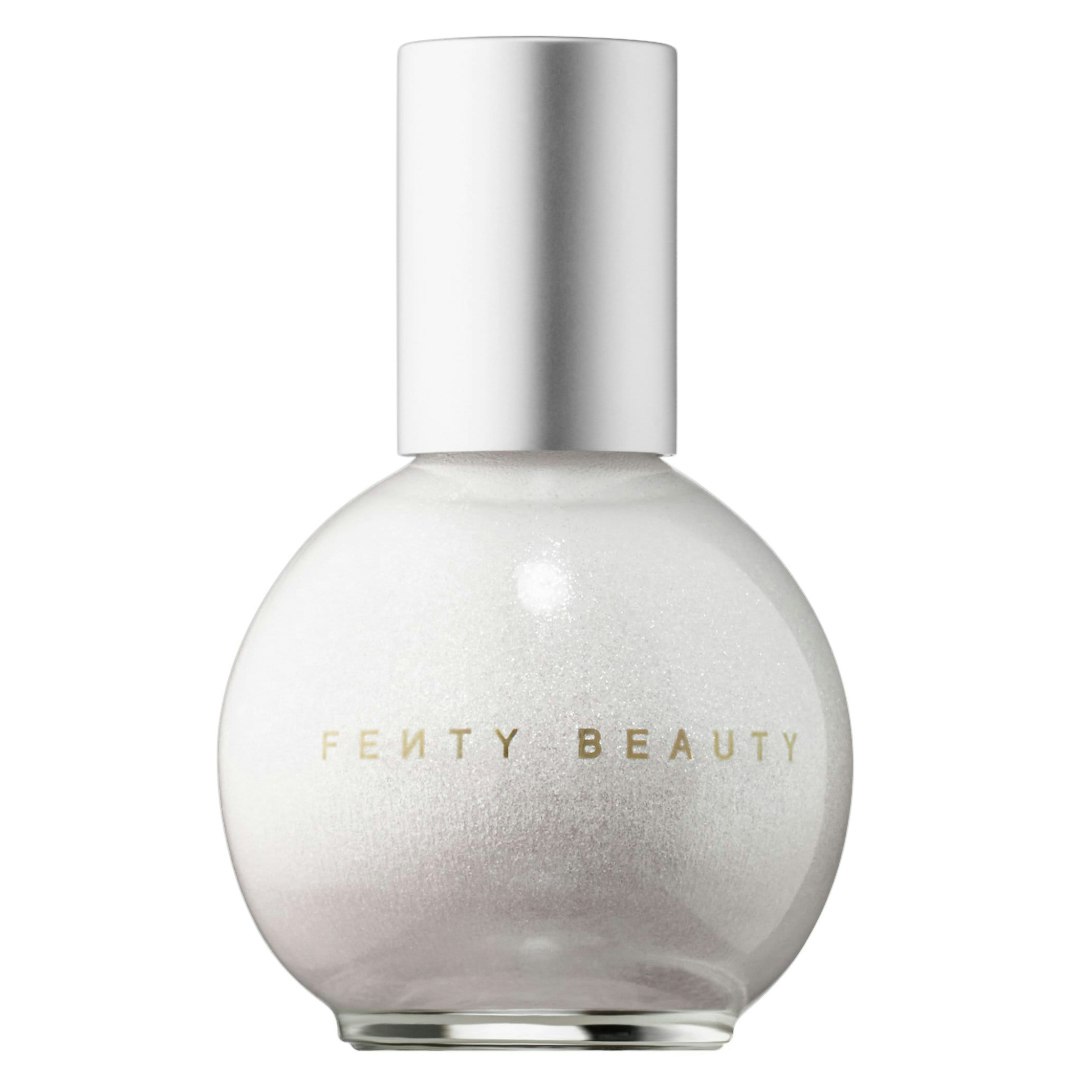 5/7
Fenty Beauty Liquid Diamond Bomb Glitter Highlighter in Rollin' Dice
Who: Madisen Theobald, Social Media Editor
What: Fenty Beauty® Liquid Diamond Bomb GlitterTM Highlighter in Rollin' DiceTM ($28)
Why: Lately, I have been doing a vast amount of research on where to properly apply a highlighter based on face shape and cheekbone structure. It sounds nerdy (I know!), but I am so intrigued at the moment. I found that for my "heart" face shape, I need to apply highlighter to the top portion of my cheekbones and blend upward. Thanks to this intricate blending technique, I love using a liquid highlighter. The Fenty Beauty Liquid Diamond Bomb Glitter Highlighter in Rollin' Dice is the newest addition to my sparkly, liquid highlighter arsenal. It's a portable, roll-on liquid highlighter loaded with superfine 3D glitter that highlights my bone structure. I roll the glittery formula onto the top of my cheekbones and lightly dab the highlighter in an upward motion. The end result? A show-stopping, yet sculpted sparkle!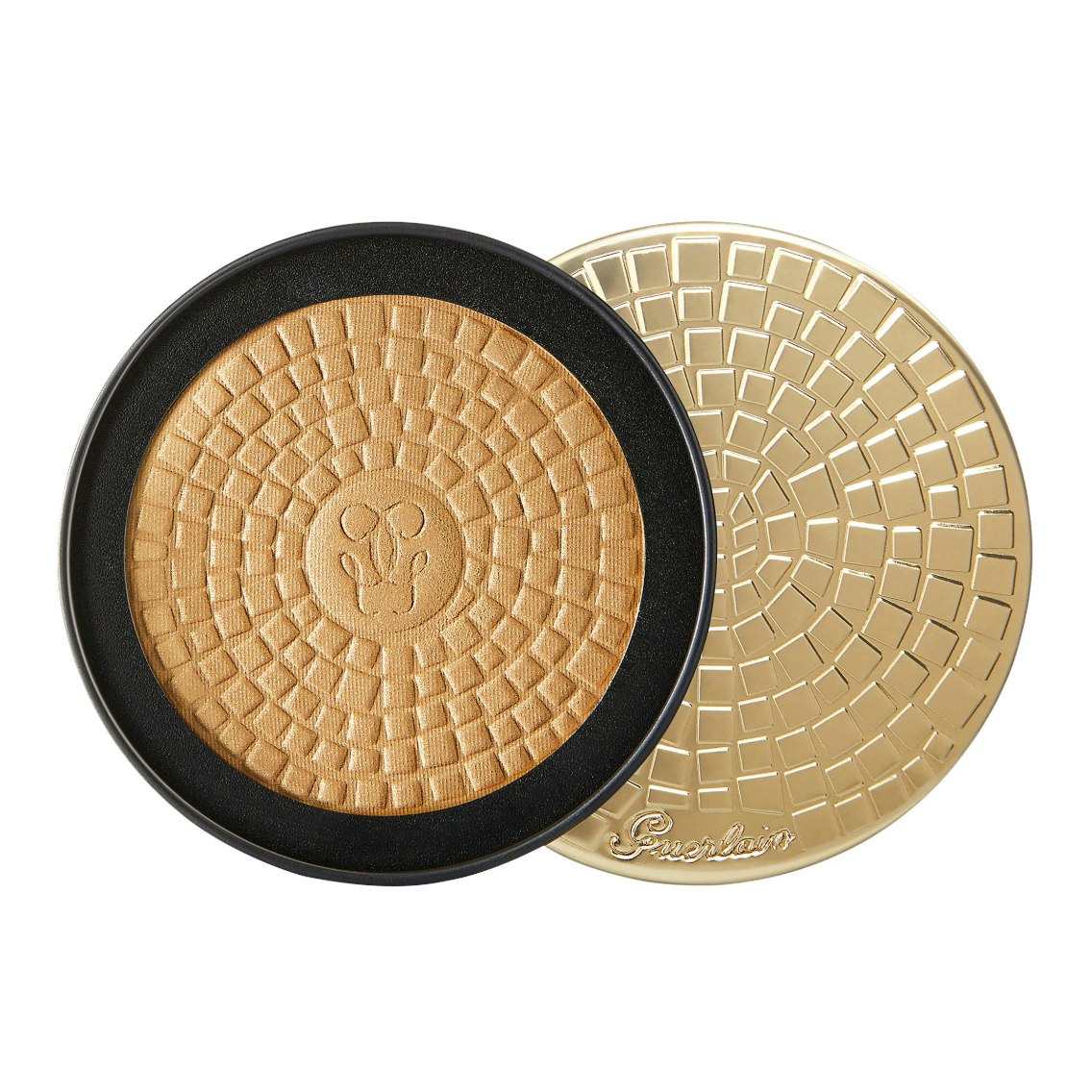 6/7
Guerlain Terracotta Goldenland Highlighter
Who: Sophie Wirt, Beauty Editor
What: Guerlain® Terracotta GoldenlandTM Highlighter ($59)
Why: As someone with dry skin, I generally prefer milky, dewy formulas over powders. So, I was surprised to fall so madly in love with this pressed powder compact. Unlike many powder formulas, though, this one practically melts into my skin. It has a slightly yellow undertone — which, frankly, I wasn't sure would flatter me. Once it's applied, however, it mimics that ultra-flattering glow that, until now, seemed only to come from candlelight. Lastly, it's worth noting that the palette itself is beautiful; with its intricate embossed design and gilded exterior, it's positively gift-worthy.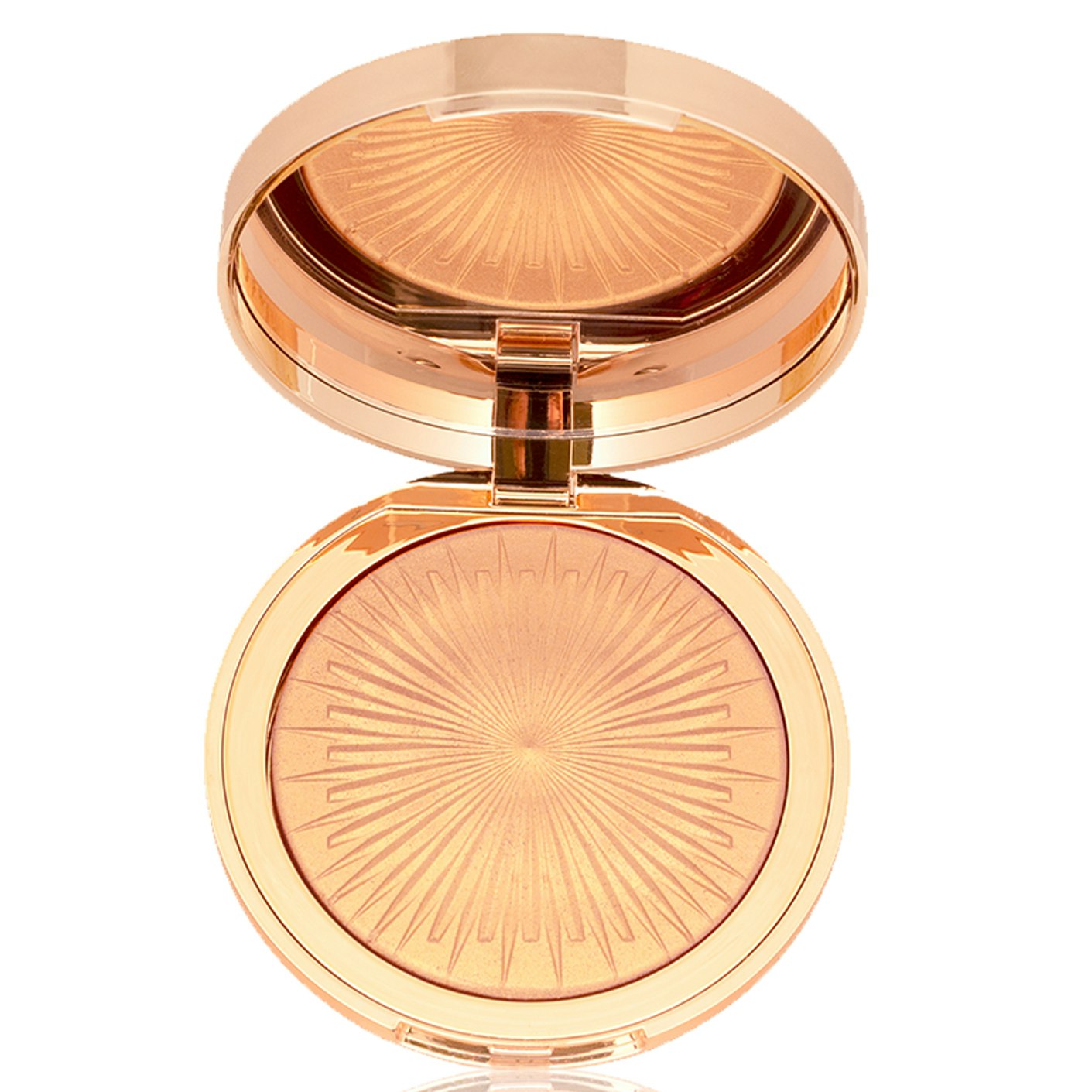 7/7
Charlotte Tilbury Magic Star Limited Edition Highlighter
Who: Cat Matta, Copy Editor & Fact-Checker 
What: Charlotte Tilbury® Magic StarTM Limited Edition Highlighter ($45)
Why: I've never been a fan of highlighters — they always seemed a bit too glitzy for my usually toned-down style — but this one has caused me to rethink my position. The gold champagne color is subtle on my warmish skin tone, and provides a soft-focus glow (which I'm sure I could easily ramp up if I ever so chose). I prefer to only lightly dust it atop my cheekbones and in the inner corners of my eyes to brighten them slightly; that way, I can maintain the look I've become more inclined to — no makeup-makeup.
Some complimentary products were provided to the authors for the purpose of writing this article.
Product prices may vary from the time this article was written.
Allergan® may receive commissions for purchases made through links in this article.