We're selective about the formulas we use on our hair, skin, and nails. The Spotlyte 7TM highlights recently-released and/or noteworthy products you can add to your makeup bag, one day at a time. Let's go shopping.
Beauty trends: Though often ephemeral, some manage to stick around and become mainstays. One such trend is "glass skin." You've likely heard of this K-Beauty phenomenon; one that seeks skin so luminous, it's practically like glass. 
There are myriad theories on how to achieve the glass skin look, many of which require dedicated, long-term commitment to a routine. I'm an advocate for such regimens; many have left my skin markedly dewier. That said, I'm equally fond of instant gratification — gleaming, glowing, glistening gratification — which, I've discovered, is actually possible. Below, seven products that'll create a glass skin look in literal seconds — from a glossy highlighter to a light-reflecting face oil.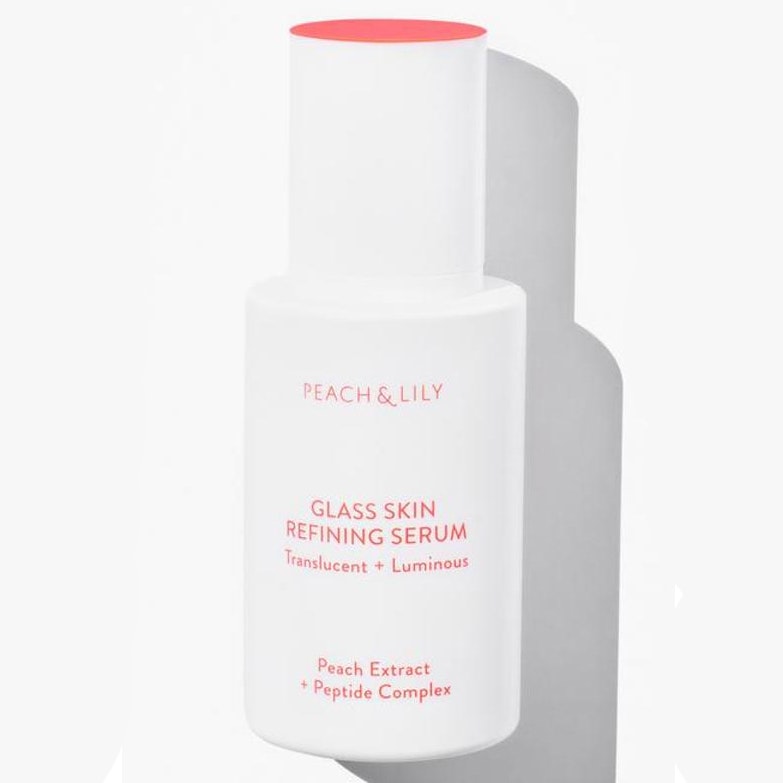 1/7
Peach & Lily Glass Skin Refining Serum
Naturally, a K-beauty brand created one of the first glass skin-specific products to launch in the U.S. The Peach & Lily® Glass Skin Refining SerumTM contains ingredients specifically selected to fulfill the pillars of glass skin: hydration, clarity, and smoothness. Three different forms of hyaluronic acid hydrate the skin on multiple levels, while niacinamide brightens. The true star, though, is east Asian mountain yam — an ingredient used in many K-beauty formulas to promote glass-like smoothness. (Read a full, in-depth review here.)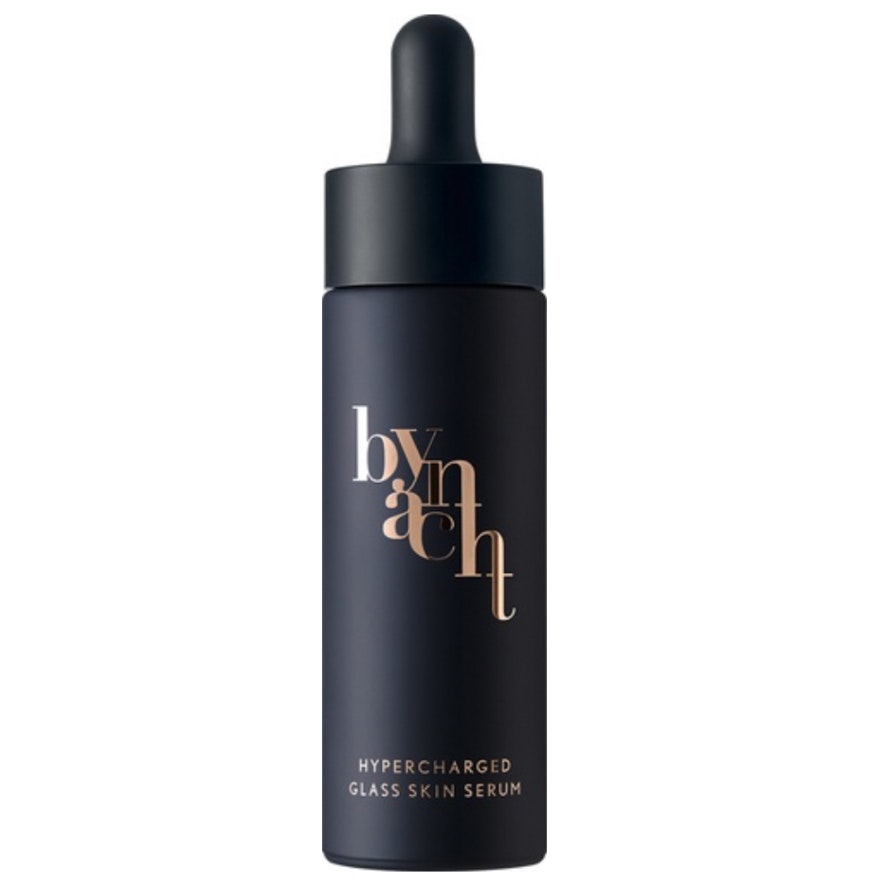 2/7
Bynacht Hypercharged Glass Skin Serum
Think of the Bynacht® Hypercharged Glass Skin SerumTM like an overnight phone charge: just as batteries climb from 2 to 100 percent, this P.M. formula can power up your rundown skin. The serum is highly concentrated with a plethora of plumping, hydrating ingredients, including allantoin and moss extract. Use sparingly; a little bit goes a long way.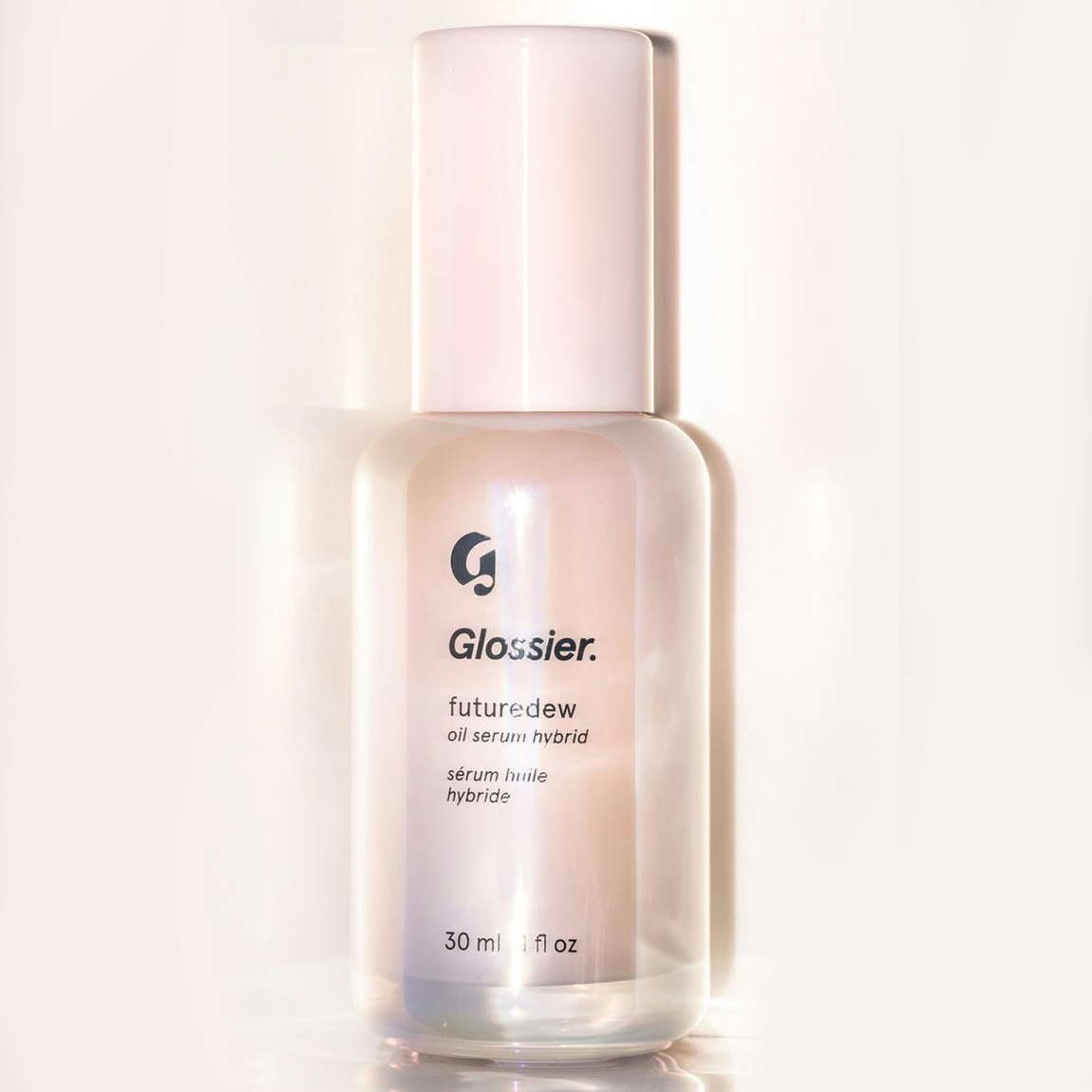 3/7
Glossier FutureDew Serum
It's difficult to compare the Glossier® FutureDewTM Serum to anything else on the market, simply because it's a category in and of itself. Dubbed "aesthetic skincare," the formula has qualities of both skincare and makeup — a glowy, gleaming, barely-there tint with a finish that most certainly passes for glass skin. Meadowfoam and jojoba oils lock in lightweight hydration; finely-milled light-reflecting particles amplify radiance.  (Read a full review of Glossier's latest launch).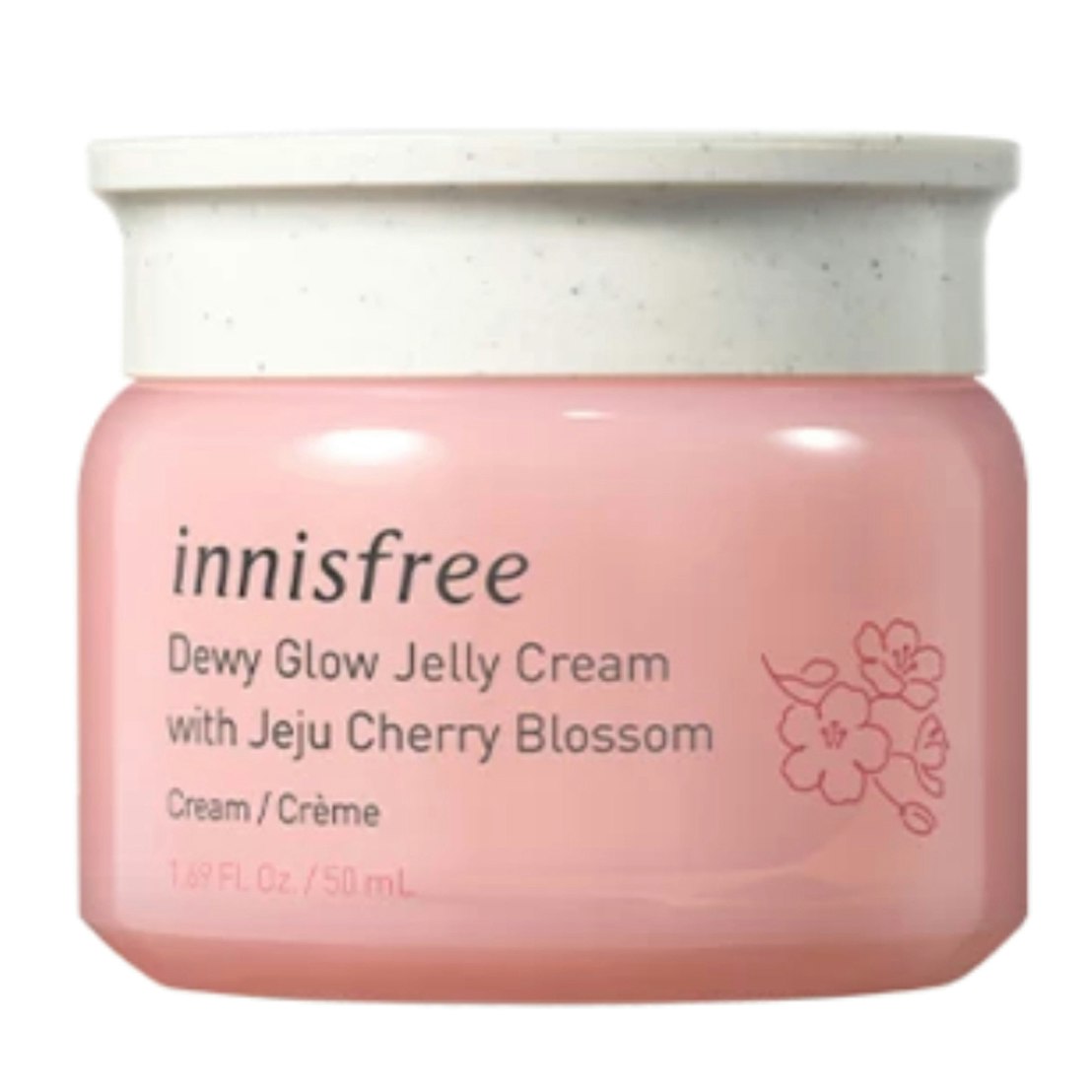 4/7
Innisfree Dewy Glow Jelly Cream
If you're a fan of water creams, consider the Innisfree® Dewy Glow Jelly Cream. Like a water cream, this bouncy, gel-like formula is breathable and hydrating. The formula — which stars soothing cherry blossom — is so hydrating, in fact, that it leaves skin looking wet: almost reflective. We'd be remiss not to mention its prominent scent, which is somehow both floral and gourmand.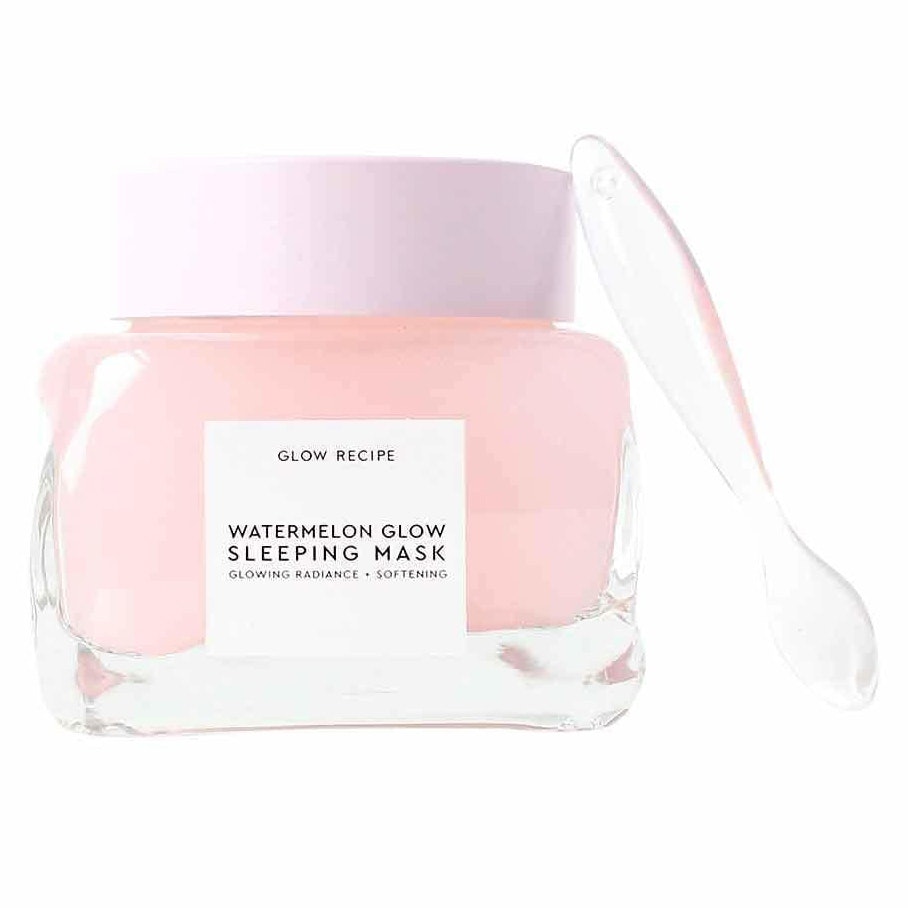 5/7
Glow Recipe Watermelon Glow Sleeping Mask
A cult classic for a reason, the Glow Recipe® Watermelon Glow® Sleeping Mask has been delivering glass skin before the term was ever coined. The translucent pink gel hydrates with watermelon extract, brightens with peony, and encourages skin sloughing with gentle AHAs. Together, these qualities deliver smoother-looking skin come morning.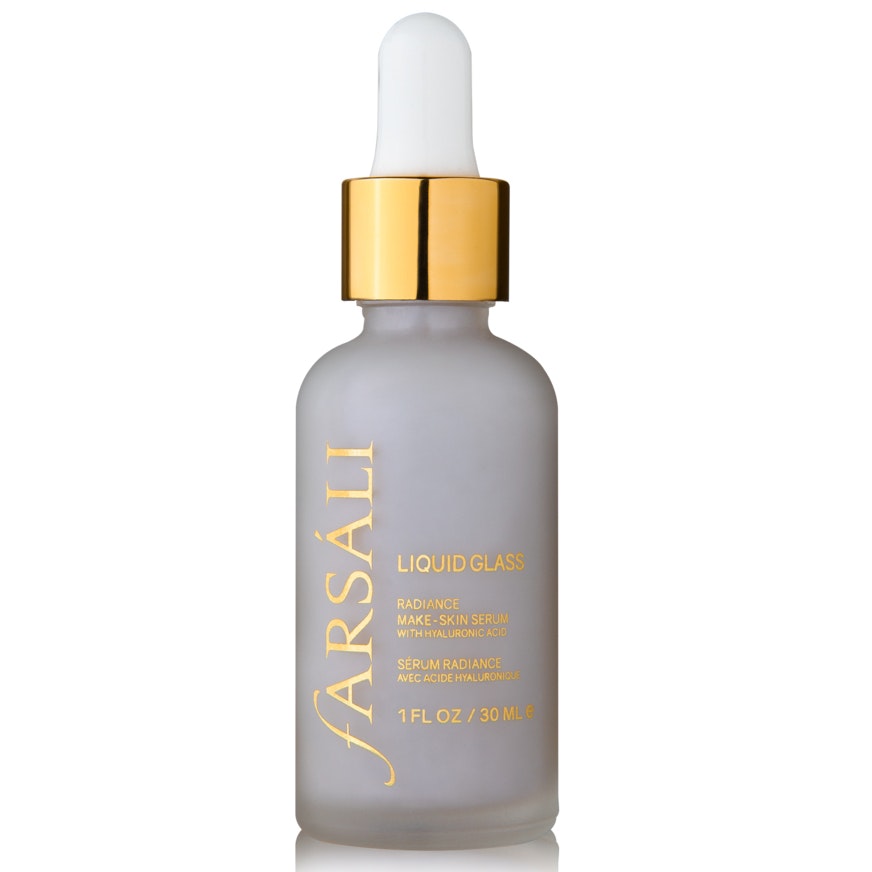 6/7
Farsali Liquid Glass Radiance Serum
For glass skin three ways, try the Farsali® Liquid Glass® Radiance Serum. The hydrating, pearlescent concoction can be used alone, under makeup, or patted over makeup. How you apply the glistening formula is up to you, but the finish is always glassy, luminous, and downright pretty. Hyaluronic acid and watermelon rind extract impart hydration, while mica accounts for its subdued pearlescence.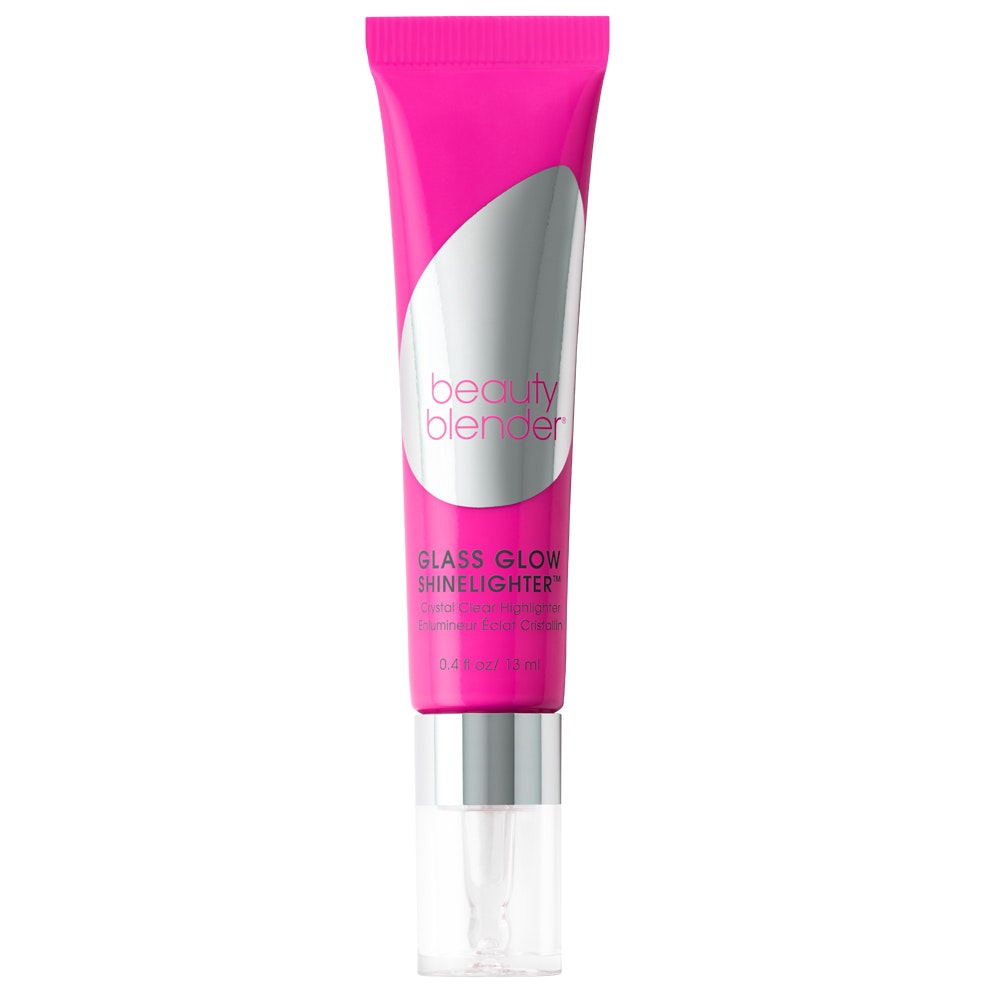 7/7
beautyblender Glass Glow Shinelighter
This tube of clear gloss could be misconstrued as a lip product, but the beautyblender® Glass Glow® ShinelighterTM is specifically for slickening the skin. To create a pointed, believable glow — or to intensify an existing glassy skin look — dab the wand on the high points of your face (where you'd usually apply highlighter). The formula is as clear as water, shiny as gloss, and wearable as serum.