We get it: New Year's resolutions are hard. They're tough to make, and even more challenging to stick to. After all, there's a reason that the gym is jammed in January and February . . . and then progressively more empty as the year goes on. Life gets in the way, and it's hard to make time for new habits. Yet, some are simpler to incorporate into a daily routine than others — and in our opinion, those are resolutions based on skincare, beauty, or aesthetic goals. 
Changing your diet overnight? Tough — it requires constant attention and refusal to give in to years of learned behaviors. Trying injectable wrinkle reducers, on the other hand, can be as straightforward as booking a consultation, seeing if you're a candidate, and getting treated. And removing your makeup nightly is as easy as stocking up on a flurry of face wipes. Here, our editors are sharing their top beauty, skincare, and medical aesthetic resolutions, ranging from experimenting with new treatments to cutting back on their routine. You're bound to find a few beauty, skincare, and medical aesthetic "New Year's" resolutions in here that you relate to — and can master for yourself.
Editor's Note
As always, talk to your doctor before starting any new treatment.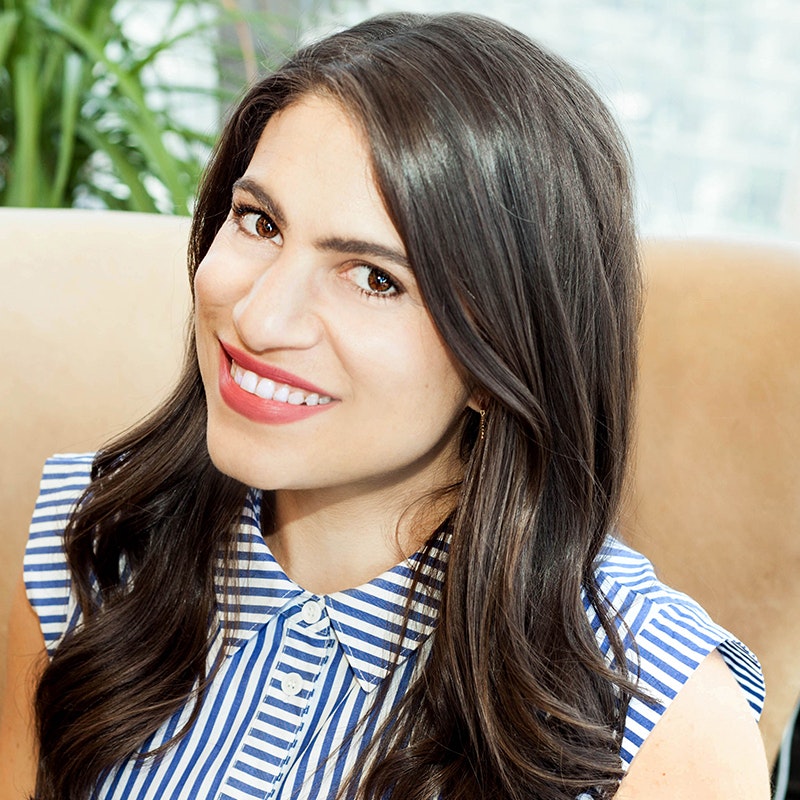 Lauren Levinson, Editorial Director
The aesthetic resolution: Temporarily smooth the look of my forehead and crow's feet.
Why: Once I am on the other side of pregnancy and breastfeeding, I would like to address the wrinkles on my forehead and around my eyes. I plan to visit my plastic surgeon for an injectable wrinkle reducer consultation and treatment, which can temporarily make my lines look a bit less, um, crease-y. Let's call it a subtle mommy makeover.
The skincare resolution: Deal with my postpartum melasma. 
Why: Pregnancy was not kind to the tone of my skin. No matter how much SPF I applied, my hormones had their way with my complexion. I am not sure what treatment I will try (maybe a laser, perhaps a brightening cream), so I'll be visiting my dermatologist to come up with a plan. 
The beauty resolution: Toss or actually clean dirty makeup brushes.
Why: I am so lazy about cleaning my makeup brushes, but this story actually convinced me to take it seriously. I've started regularly washing brushes, especially those I dip into liquids (foundation, cream eyeshadow), and I plan to throw out any brushes that are dirty or broken beyond repair. This is the year I commit to keeping my skin bacteria-free! And, in line with that, I will be better about tossing expired beauty and skincare products.
Editor's Note
Injectable wrinkle reducers are used to temporarily smooth the look of moderate to severe wrinkles in certain areas of the face such as the forehead, frown lines, and crow's feet. They should not be used more frequently than every three months. Like any medical treatment, they have potential risks and side effects. Be sure to talk to a licensed provider to see if they're right for you.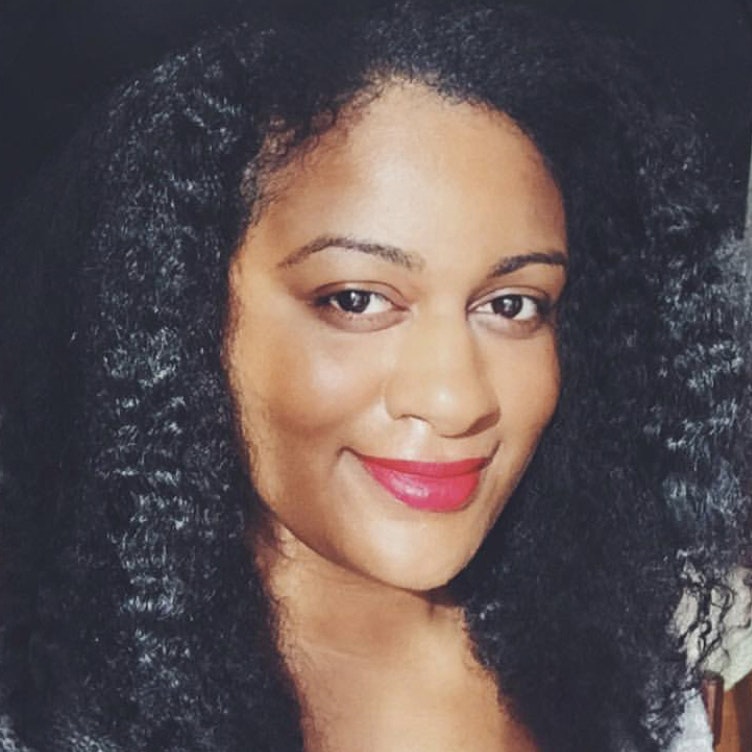 Joslyn Winkfield, Senior Visuals Editor
The aesthetic resolution: Try laser hair removal.
Why: Dark spots have plagued me my whole teenage and adult life, and contrary to the norm, it's not because of acne. I don't really break out that much. The issue is that I'm particularly hairy on my cheeks and chin, so much so that I thread, tweeze, and use eyebrow razors to remove my dark fuzz. I'm a curly girl on my head, eyebrows, and everywhere else. When the hair grows back, it curls into itself, creating ingrown bumps that eventually turn into dark spots. I'll be doing laser to remove the hair in my problem areas once and for all, which may actually give my skin a chance to clear up.
The skincare resolution: Find a natural deodorant (that works for me).
Why: It's not lost on me that it may not be ideal to put anything that's not natural on my underarms. The issue for me is most natural deodorants just don't make me feel secure in the smelling-good department. From what I gather from friends and coworkers, they work different on everyone. But, I am determined to continue my quest to find a good-for-you way to stay fresh all day. (Find out what you should know about switching to a natural deodorant here.)
The beauty resolution: Intentionally growing my hair out.
Why: I feel like my hair hasn't really grown in years. It's like it's hit some sort of threshold and refuses to grow beyond my middle back. Yes, that's long — but with my kinky-coily curls, the shrinkage makes my hair hit just below my shoulders, and the only way to really see its length would be to straighten it. That would mean putting heat on it, which would eventually cause damage I'd like to avoid. I would love to be able to have back-length hair in its natural state. To do that, I really need to add a few key things to my routine: consistent deep conditioning treatments, regular trims, and less tension (ie: no tight buns or super slick styles) — all of which I don't currently take part in.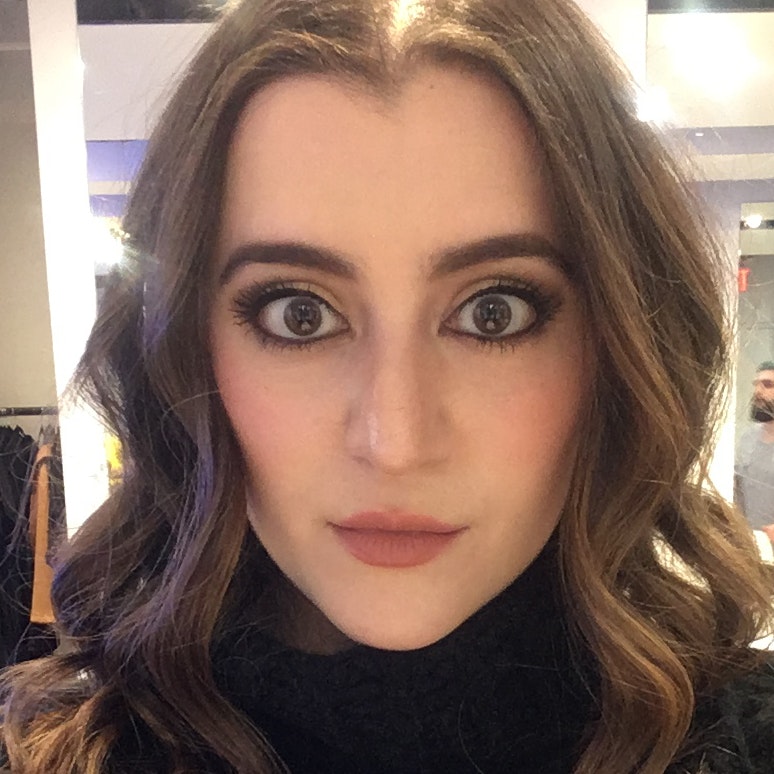 Emily Orofino, Senior Beauty Editor
The aesthetic resolution: Try injectable wrinkle reducers for the first time.
Why: Over the past year or so at SpotlyteTM, I've had the opportunity to speak with licensed providers about a wide range of medical aesthetics treatments;, and recently, a few have suggested I try injectable wrinkle reducers. As someone who has spent about six months examining my face in the mirror every night, I agree with this suggestion! I have a very expressive face, so I plan on working with a provider I trust to come up with the right treatment plan.
The skincare resolution: Start a morning skincare routine.
Why: To quote my colleague Sophie Wirt: "Your skin is that good and you don't use products in the morning?!" It's true. I've always considered skincare to be a luxury — both financially and temporarily — that's strictly for the evening. After all, who has the time in the A.M. to let multiple serums, creams, and balms dry before slathering on makeup? (Not I.) However, now that I'm in my thirties, I need to buckle down and make more of an effort. While I don't plan on committing to a full 10-step K-Beauty regimen in the morning, I can vow to (at the very least!) apply a serum, moisturizer, or both before slathering on my SPF primer. 
The beauty resolution: Style my hair more frequently.
Why: Whether I sleep on my hair wet or rough-dry it with my Dyson®, the result is the same: pin-straight strands. As you can imagine, this doesn't really inspire me to try very hard with my haircare routine. That said, when I put in a little more effort — using a round brush on the ends, adding curls with my Beachwaver® — the ROI is enormous. Everyone from fellow editors to family members dish out the compliments, and I'm not ashamed to say that I'm always tickled by them. It's high time I got a little less lazy and a little more precious with my hair.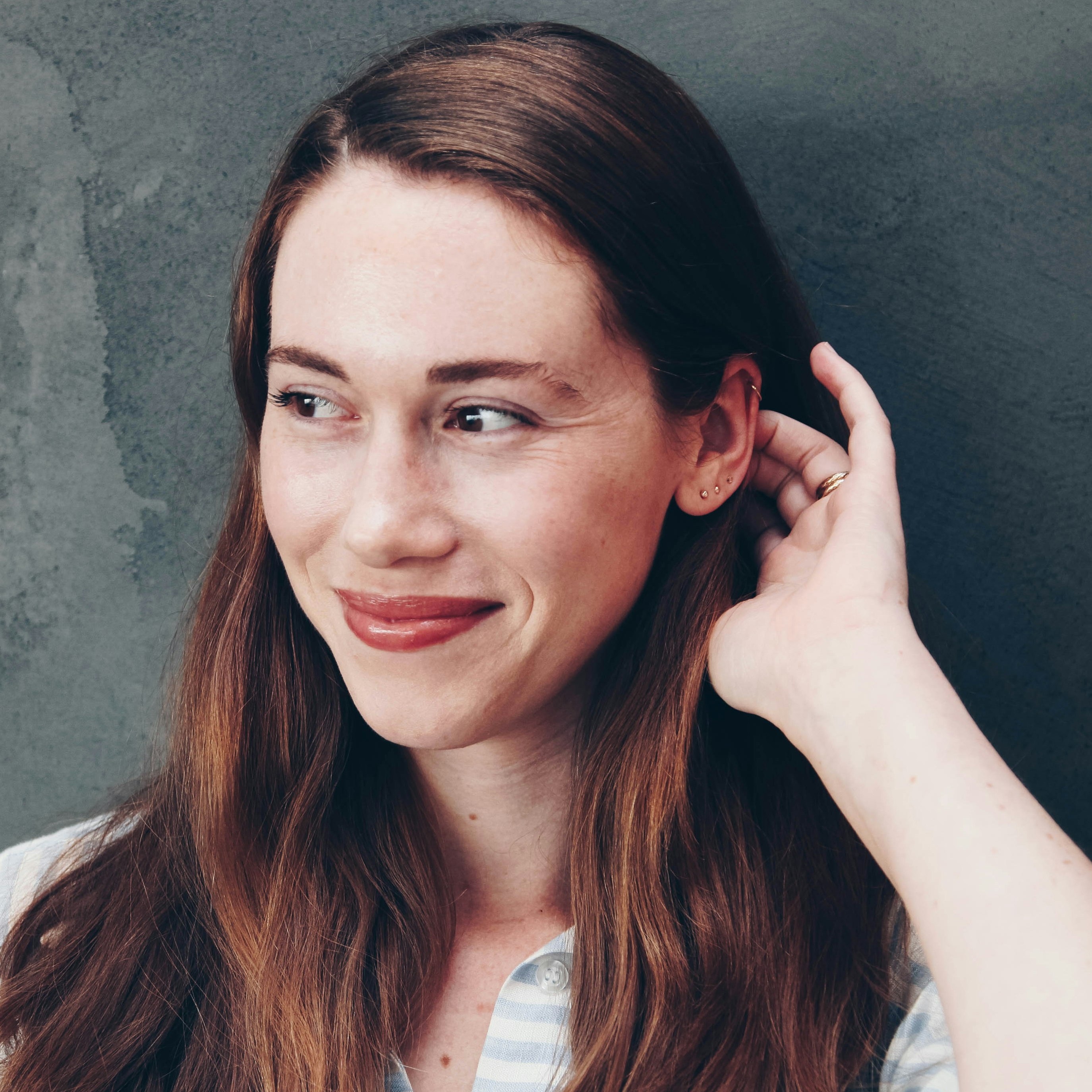 Thia Laurain, Social Media Editor
The aesthetic resolution: Try professional microneedling.
Why: In 2019, I tried my first medical-grade, in-office skin treatment — a CO₂ fractional laser resurfacing facial. Now that I've seen firsthand the skin-changing results that come from professional care, I'm dying to try the needlephobe's worst nightmare: microneedling. The particular treatment I'm coveting is the Georgia Louise® Hollywood EGF FacialTM. This treatment combines microneedling and an EGF (Epidermal Growth Factor) serum to stimulate collagen growth and boost cell turnover for a radiant, smooth, plump complexion. After using the at-home version for the last two months — and obsessing over the glow it gives me — I'm excited to see what the real deal can do for my skin. If I'm lucky, maybe even Georgia's magic hands will grace my face! (Fingers crossed.)
The skincare resolution: Take better care of the skin on my body.
Why: I dutifully double-cleanse, tone, apply myriad serums, and moisturize my face every single night. The whole routine takes about 20 minutes from start-to-finish; it's exhaustive, but I've seen serious improvements in my skin with the consistency of a dedicated routine. I'm hoping to take a little bit of the devotion I exhibit to my face and apply it to the rest of my body. I know that taking care of your body like you do your face is likely to yield impressive results — lightened scars, improved elasticity, better moisture-retention — and I'm going to challenge myself to stick to a daily body care routine come January. What will I be starting with? Dry brushing, an exfoliating moisturizer, and this incredible-smelling body serum. 
The beauty resolution: Stress less.
Why: Stress is, unfortunately, a big part of my life (New York City subway system, Type A-personality, etc.). And cortisol, the stress hormone, wreaks havoc on your body in myriad ways — skin especially. In 2019, I was diligent with my skincare and suncare routines, but stress acne on my jawline and chin was still almost omni-present. This year, I'm planning to try out different techniques (deep breathing!), products (aromatherapy oils!), and activities (hot yoga!) in hopes of getting my stress — and skin — under control.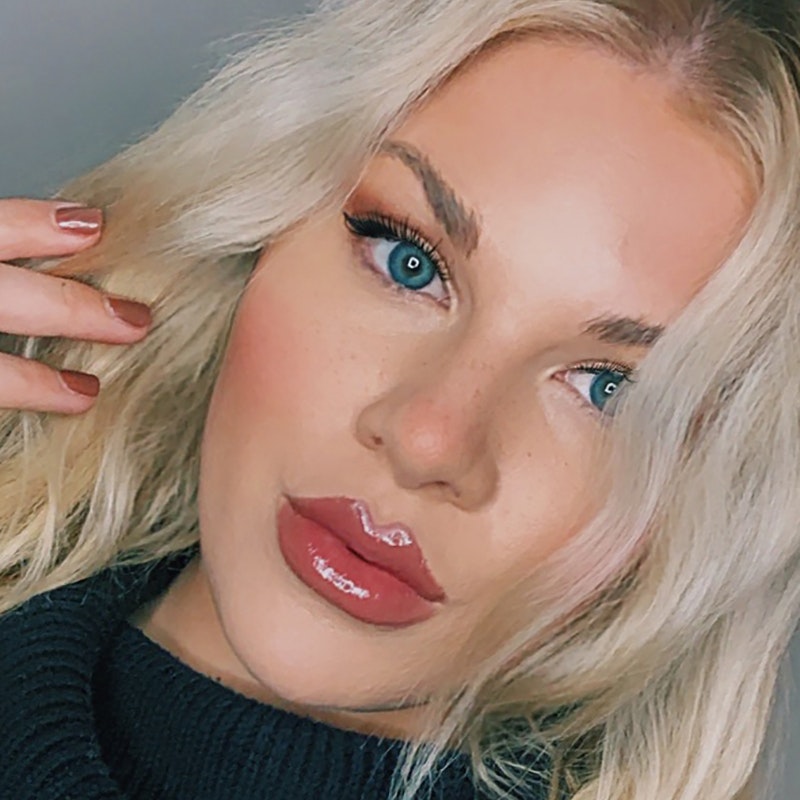 Madisen Theobald, Social Media Editor
The aesthetic resolution: Get a non-ablative laser treatment for my acne scars.
Why: In my opinion, the overall texture of my skin gets a B+. It is smooth and pretty much peach fuzz-less due to dermaplaning, which I thoroughly enjoy. Per a few skincare consultations and dermatologist visits, the final step in improving my overall skin appearance would be to get a non-ablative laser treatment for my acne scars. Thanks to my hormonal acne, I have a good amount of tiny red scars and hyperpigmentation on my cheeks and near my mouth. I have decided I am ready for my first-ever laser skin resurfacing treatment. For those that do not know  how non-ablative lasers function, they work by targeting the tissue beneath the skin. They can trigger the underlying skin cells to produce collagen and elastin via pulses of laser energy. Ultimately, the increase in these substances can be responsible for fewer fine lines and an overall firmer, clearer-looking complexion.
The skincare resolution: Try fewer skincare products.
Why: My skin is really sensitive, according to my dermatologist. It is thick and resilient, yet it still has its days for redness and acne. As a beauty editor, it is extremely hard to have a consistent routine, because I want to try new products as soon as they launch. When the calendar flips to January, however, I'm planning on starting and ending my day with just a few simple skincare products — a sensitive gel cleanser like the Image Skincare® ORMEDIC® Balancing Facial Cleanser, a droplet of the slippery Dr. Barbara Sturm® Hyaluronic Serum, and a hefty finger-scoop of creamy Boscia® Chia Seed Moisturizer. Last but not least, I will try my best to remember sunscreen every day, even in the winter months. My goal for 2020 is to keep it simple — because that is what works best for me and my mid-twenties skin. 
The beauty resolution: Take extremely good care of my hair.
Why: I have fine, over-processed blonde hair — and I usually wash it every day, which is not the best solution to a multitude of my haircare problems. In the new year, I would like to shampoo and condition my hair three times a week, instead of daily. It doesn't stop there. For those of you who know me, you know that I am an avid tape-in hair extension wearer. Although tape-ins are better than most semi-permanent extension methods such as beads and glue-ins, they are still damaging to the root of the hair. The tape adhesive basically turns into gunky glue after about a month of wear. So, it is time to cut my losses (and my strands, with a trim every six weeks), and say goodbye to the tape-ins — just for 2020, though.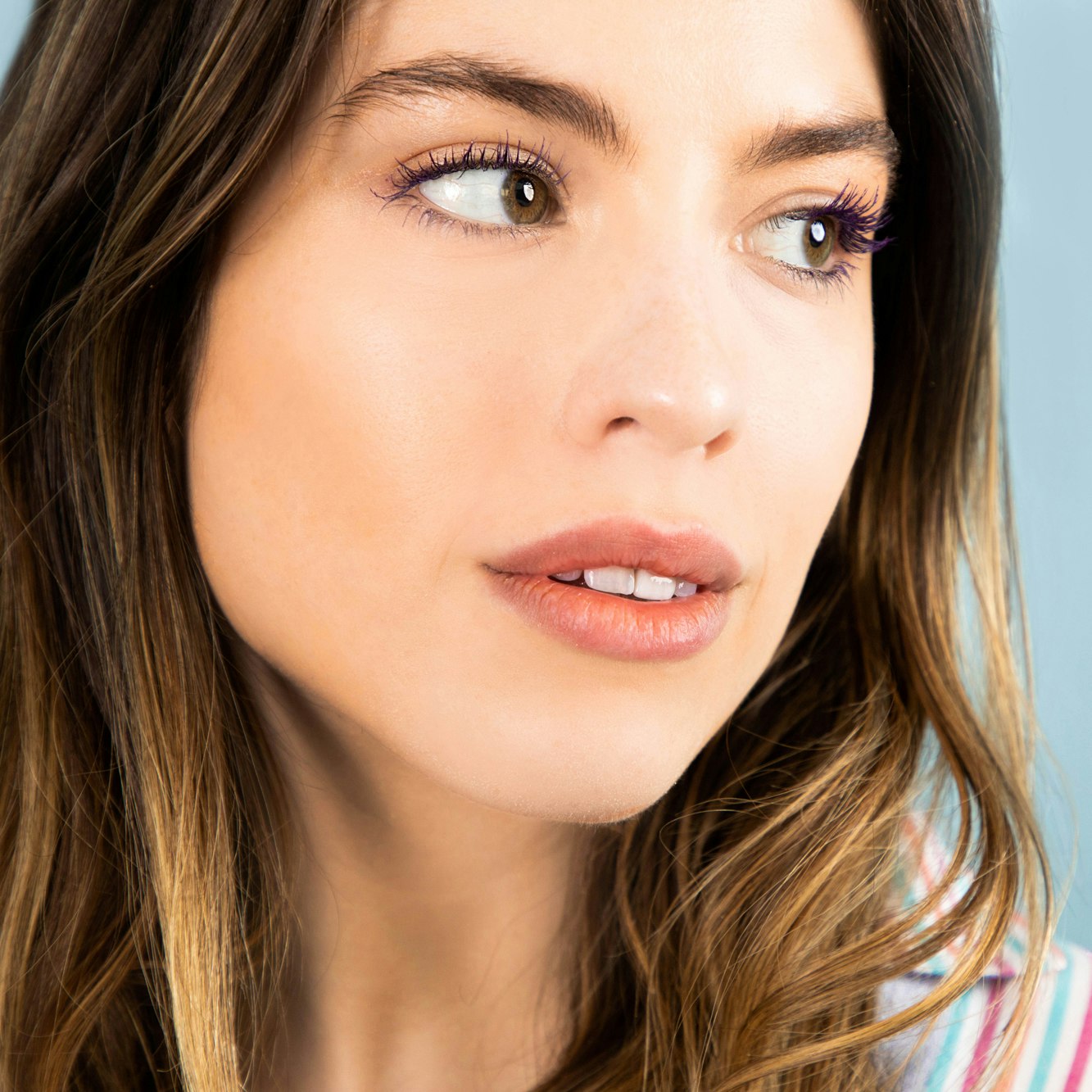 Sophie Wirt, Beauty Editor
The aesthetic resolution: Rekindle relations with my NuFace®.
Why: This year, I plan to dust off my NuFace, a DIY microcurrent device that has risen to cult classic status among facialists and skincare enthusiasts alike. The device uses microcurrent — low-level energy that stimulates facial muscles — to tighten and tone areas like the jawline and cheekbones. With long-term use, it also promises increased collagen and elastin (both of which I'm losing now that I've surpassed 25). I've used my NuFace sporadically in the past, and I can attest that my jawline does appear tighter immediately post-use. But, as with any new muscle-toning workout, I'll have to be consistent if I want to experience longer-lasting results. Luckily, this seems like one form of exercise I can actually commit to in the new year. 
The skincare resolution: Clock in more sleep.
Why: My sleep schedule is erratic (new kittens, too much coffee, one too many pages of Steven King before bed). Over the past few weeks, my skin has adopted a dull pallor — which, of course, is the antithesis of glowing and healthy-looking. I also have undereye shadows to match. Consequently, I've become a believer in beauty sleep; I intend to clock in more zzzs come 2020. My plan: set a consistent snooze and wake up time — and actually stick to it. Perhaps I'll slap on an overnight face mask once a week when I'm feeling ambitious. And, should the stars align, I'll increase the frequency of another glow-boosting bedtime activity...   
The beauty resolution: Be kind to my nails.
Why: I used to have nails of steel, but since discovering chip-resistant alternatives to polish (i.e. gel, dip powder, DIY press-ons), my once-burly nails have withered to paper-thin shadows of their former selves. In the new year, I promise to alternate between dip and regular polish, always see a professional for gel removal, and slather my nails in nourishing treatments between manis.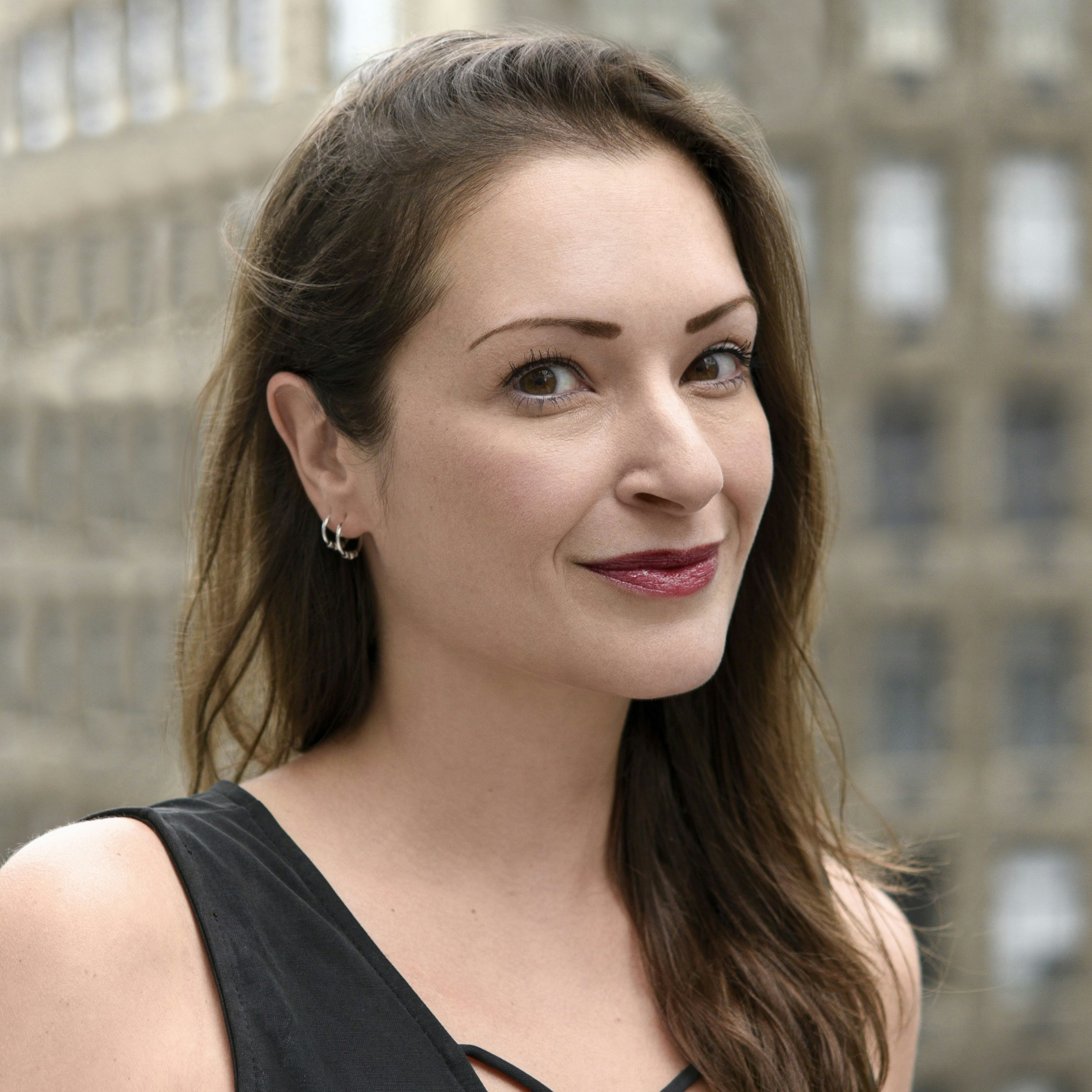 Cat Matta, Copy Editor & Fact-Checker
The aesthetic resolution: Try CoolSculpting® on my belly fat.
Why: Growing up, I was a chubby kid. And, despite growing out of my plumpness by the time I was a teen, I've never been able to lose my stubborn belly fat — no matter how many sit-ups or crunches I do. CoolSculpting is intended for just such a predicament. It freezes the treated fat cells in order to destroy them, and once they're gone, they never come back (although the fat cells that remain can still expand with poor diet and/or physical inactivity). My sister had the treatment on her abdomen and, years later, she's been able to maintain her results. I can't wait to try it and see if I can be so fortunate as well.
The skincare resolution: Take off my makeup every night.
Why: I am ashamed to admit this but, in the face of all I know about proper skincare, I don't always remove my makeup before bedtime. Litany of excuses as to why aside, I am making makeup removal and a proper nighttime routine major resolutions for myself in 2020. I have seen the benefits of doing so when I have stuck to a good evening routine in the past. Now, I'm officially making it a point to shake off my lazy excuses and practice all that we here at SpotlyteTM preach.
The beauty resolution: Try microblading.
Why: Anyone who knows me knows I have an ongoing complaint — my lack of eyebrows. I've never had luscious brows to begin with, so over-plucking was never the issue. However, over the years, my eyebrows have thinned to the point of near extinction. Whereas I was once someone who would never leave the house without full makeup, now I simply just want (read: need) to have my brows on — I feel alienish without them. I've batted the idea of microblading around for the past year (due to having seen both good and bad results), but I'm now armed with a solid recommendation from a co-worker as to who to trust with the delicate task. Hopefully, 2020 will be the year I finally stop fearing losing my brows after a dip in a pool, being stuck in the rain, or post-facial.
Editor's Note
The CoolSculpting treatment is a non-invasive fat freezing treatment that effectively reduces fat in certain self-proclaimed "problem spots" in the submental and submandibular areas, thigh, abdomen, flank, and upper arm, along with bra fat, back fat, and underneath the buttocks (you know, those bulges that just won't go away, regardless of how much you sweat it out on the treadmill). While it isn't a weight loss solution, fat-freezing can reduce pouches of fat. As with any procedure, there are risks and side effects, so talk to a licensed provider to see if it's right for you.
CoolSculpting® is an Allergan®-owned non-invasive fat reduction treatment.
CoolSculpting® Treatment Important Information 
Uses
The CoolSculpting® procedure is FDA-cleared for the treatment of visible fat bulges in the submental (under the chin) and submandibular (under the jawline) areas, thigh, abdomen and flank (love handles), along with bra fat, back fat, underneath the buttocks (also known as banana roll), and upper arm. It is also FDA-cleared to affect the appearance of lax tissue with submental area treatments. The CoolSculpting procedure is not a treatment for weight loss.
Important Safety Information 
The CoolSculpting procedure is not for everyone. You should not have the CoolSculpting procedure if you suffer from cryoglobulinemia, cold agglutinin disease, or paroxysmal cold hemoglobinuria.
Tell your doctor if you have any medical conditions including recent surgery, pre-existing hernia, and any known sensitivities or allergies.
During the procedure you may experience sensations of pulling, tugging, mild pinching, intense cold, tingling, stinging, aching, and cramping at the treatment site. These sensations subside as the area becomes numb. Following the procedure, typical side effects include temporary redness, swelling, blanching, bruising, firmness, tingling, stinging, tenderness, cramping, aching, itching, or skin sensitivity, and sensation of fullness in the back of the throat after submental or submandibular area treatment.
Rare side effects may also occur. CoolSculpting may cause a visible enlargement in the treated area which may develop two to five months after treatment and requires surgical intervention for correction.
Ask your doctor if CoolSculpting is right for you. To learn more about what to expect, visit the CoolSculpting website and comprehensive Important Safety Information.