If you look at your vanity, you're bound to see some iconic ingredients listed on your favorite products — and for good reason. Retinol, vitamin C, glycolic acid, and hyaluronic acid are all thoroughly researched, effective, and tried-and-true staples of skincare routines around the world. Every once in a while, though, the spotlight shines on a new ingredient — be it a revived hero, or a new discovery or invention courtesy of cosmetic chemists.
Editor's Note
Retinol shouldn't be used by women who are pregnant, considering getting pregnant, or nursing. Please consult with your doctor before use.
Excitingly enough, as we kick off a new decade, there are plenty of new ingredients to buzz about. We reached out to a handful of experts who know exactly what's trending in the beauty realm, and they've shared exactly what we (and our skin!) should be testing out this year. Keep reading to discover seven of the most exciting ingredients to watch and try in 2020.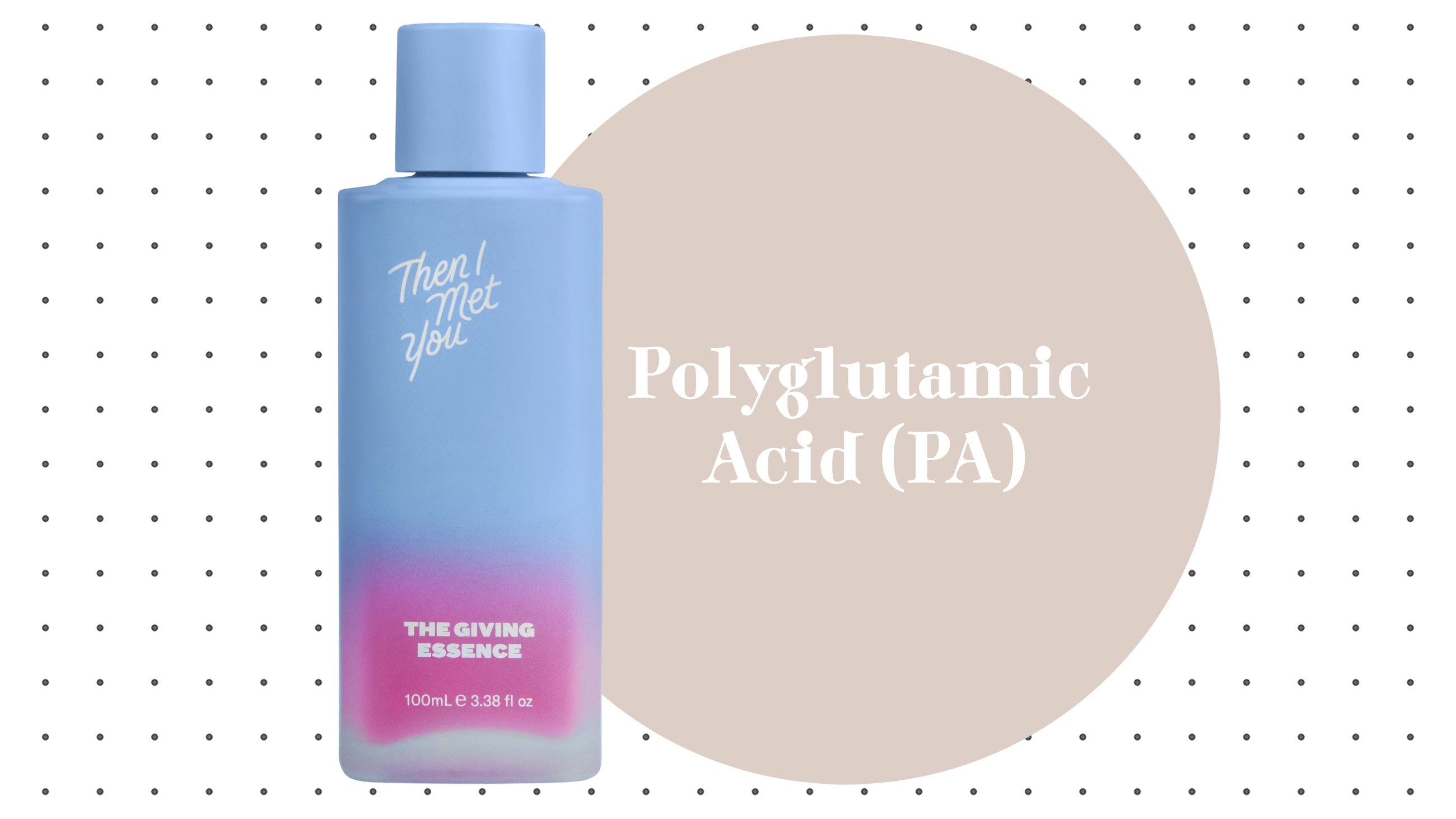 The Ingredient: Polyglutamic Acid
Why It's the Next Best Thing: Polyglutamic acid (PA) is a super-moisturizing polymer of amino acids that's derived from fermented soybeans, and is being dubbed the new hyaluronic acid. It can hold up to four times its weight in water. "Incorporating this ingredient into any routine will help hydrate and brighten skin," says Charlotte Cho, an esthetician and founder of both the K-Beauty e-commerce site Soko Glam!® and skincare line Then I Met YouTM.  
Try It Yourself: The Giving EssenceTM by Then I Met You ($50) is formulated with 80 percent naturally fermented ingredients, coupled with polyglutamic acid, says Cho. It's also made with brightening ellagic acid, antioxidant-rich black chokeberries, and red algae to protect skin against free radicals and brighten.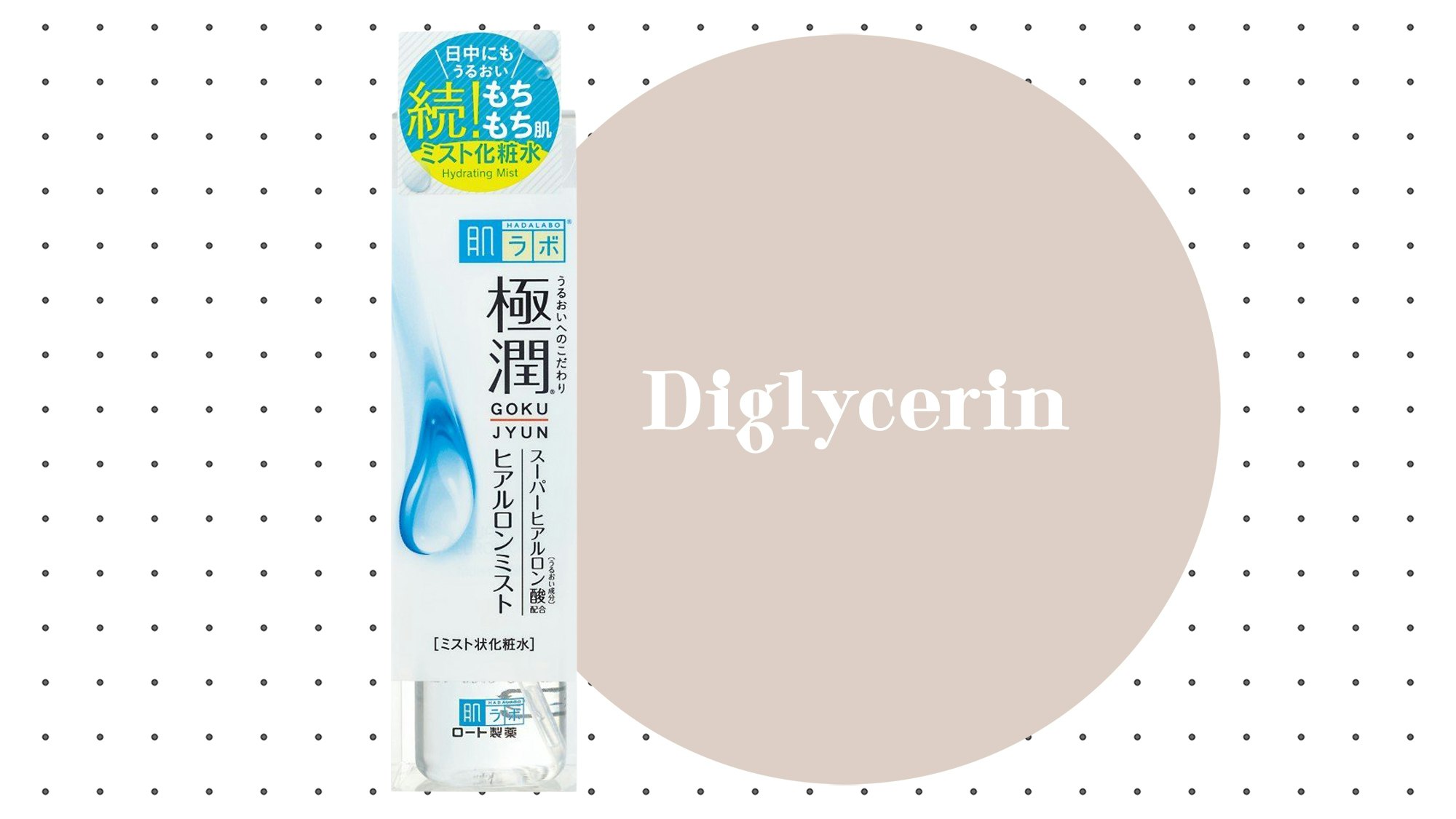 The Ingredient: Diglycerin
Why It's the Next Best Thing: Diglycerin is already trending in Japan and Korea, where it has quickly proven itself as one of the best ingredients for skin. Stephen Alain Ko, a cosmetic chemist and product formulator, predicts it'll make its way to the USA in 2020. "Diglycerin is a humectant made up of two glycerin molecules joined together," says Ko. "It can feel less sticky compared to glycerin, but still provides similar hydrating effects on the skin."
Try It Yourself: Hada LaboTM GokujyunTM Mist ($38) is formulated with both diglycerin and hyaluronic acid. It acts as a very hydrating lotion, but it comes in a convenient mist form that makes it easy to apply throughout the day.
The Ingredient: Cannabidiol (CBD)
Why It's the Next Best Thing: This list of the buzziest and best ingredients for skin in 2020 would be remiss without CBD. With the increase in legalization of cannabis across the nation — and therefore, an increase in studies demonstrating CBD's skincare benefits, the ingredient has become quite mainstream in the last couple years. 
Alexandra Wagner, a celebrity esthetician based in Los Angeles, says you'll see even more of it in 2020. "CBD is one of more than 80 compounds called cannabinoids extracted from the cannabis plant," she explains. "Our bodies make a chemical called anandamide, also known as the bliss molecule, and CBD elevates the levels of this naturally occurring chemical." 
Wagner notes that, when used topically, CBD has powerful anti-inflammatory and analgesic benefits. "Scientists have found that it [may help treat] skin disorders like dry skin, psoriasis, and eczema, and helps stave off signs of aging skin," she adds.
Try It Yourself: White Tiger® CBD Luxe OilTM ($120), formulated by Wagner herself, combines her signature white turmeric and tiger grass with broad spectrum CBD, hemp, meadowfoam seed, rosehip, evening primrose, and cucumber oil. The alchemy of this luxe oil leaves skin nourished, dewy, hydrated, glowing, and balanced. Learn more about CBD here.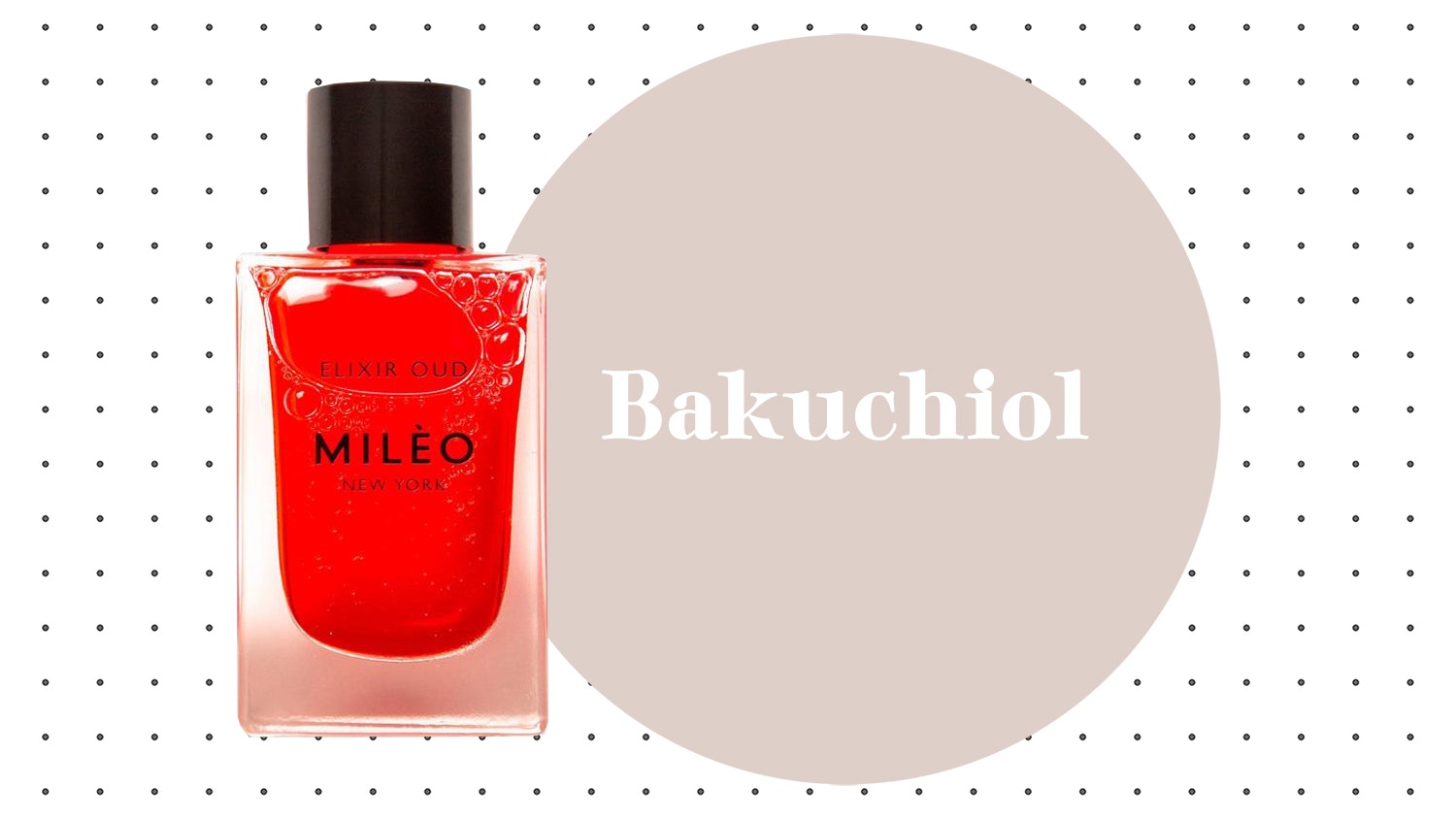 The Ingredient: Bakuchiol
Why It's the Next Best Thing: Retinol is one of the most studied and proven effective anti-aging ingredients on the market, but it does come with some setbacks. For instance, it tends to be a little aggressive, especially on sensitive skin types, which makes some shy away from it. "Bakuchiol is a natural alternative to retinol, but [it can be used on more sensitive] skin types, without the associated negative side effects," says Matthew Milèo, cosmetic chemist and founder of an eponymous skincare line. He predicts this ingredient will continue gaining momentum in 2020.

Try It Yourself: All of Milèo New York® Elixir Ouds contain bakuchiol. The Collonges-la-Rouge Elixir OudTM ($295) is especially great if you're seeking an anti-aging product, as it also contains lupeol, another natural alternative to retinol. Learn more about bakuchiol here.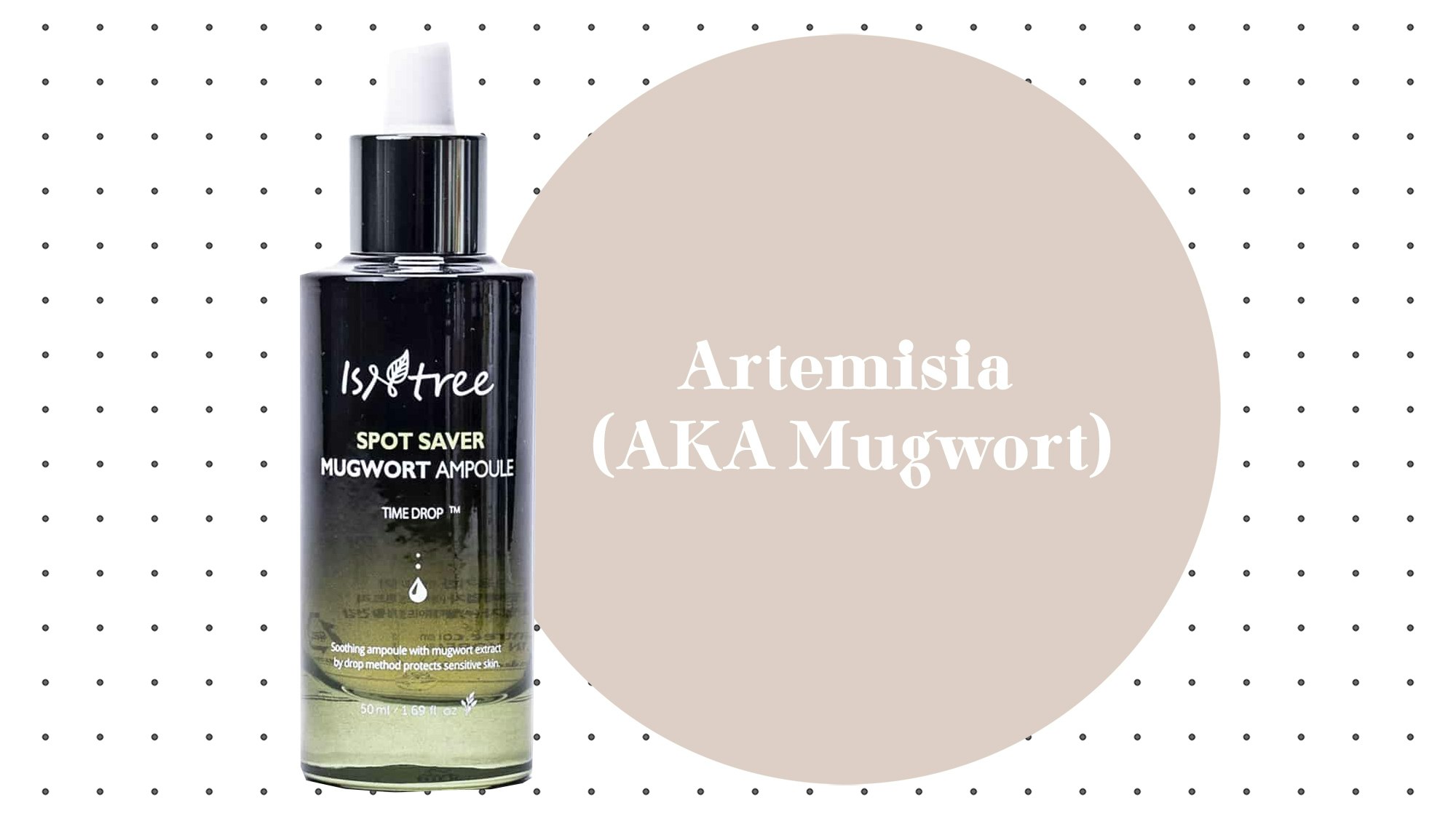 The Ingredient: Artemisia (a.k.a. Mugwort)
Why It's the Next Best Thing: Mugwort — known for its ability to soothe and heal — is trending as a new alternative to tea tree oil in Korea right now, as it's an incredible ingredient for those with acne-prone skin or a compromised barrier. Cho predicts it'll have a real moment this year. She says, "This ingredient is known for its antibacterial, antifungal, and anti-inflammatory properties, and has been used to [help] treat redness, psoriasis, and other skin sensitivities."
Try It Yourself: IsntreeTM Spot Saver Mugwort Ampoule ($38) contains 85 percent capillary wormwood, a form of mugwort that was uniquely extracted drop by drop to ensure quality and efficacy, explains Cho. It's also formulated with brightening licorice root extract, panthenol, and skin-bolstering ceramides to promote a healthier, more vibrant complexion.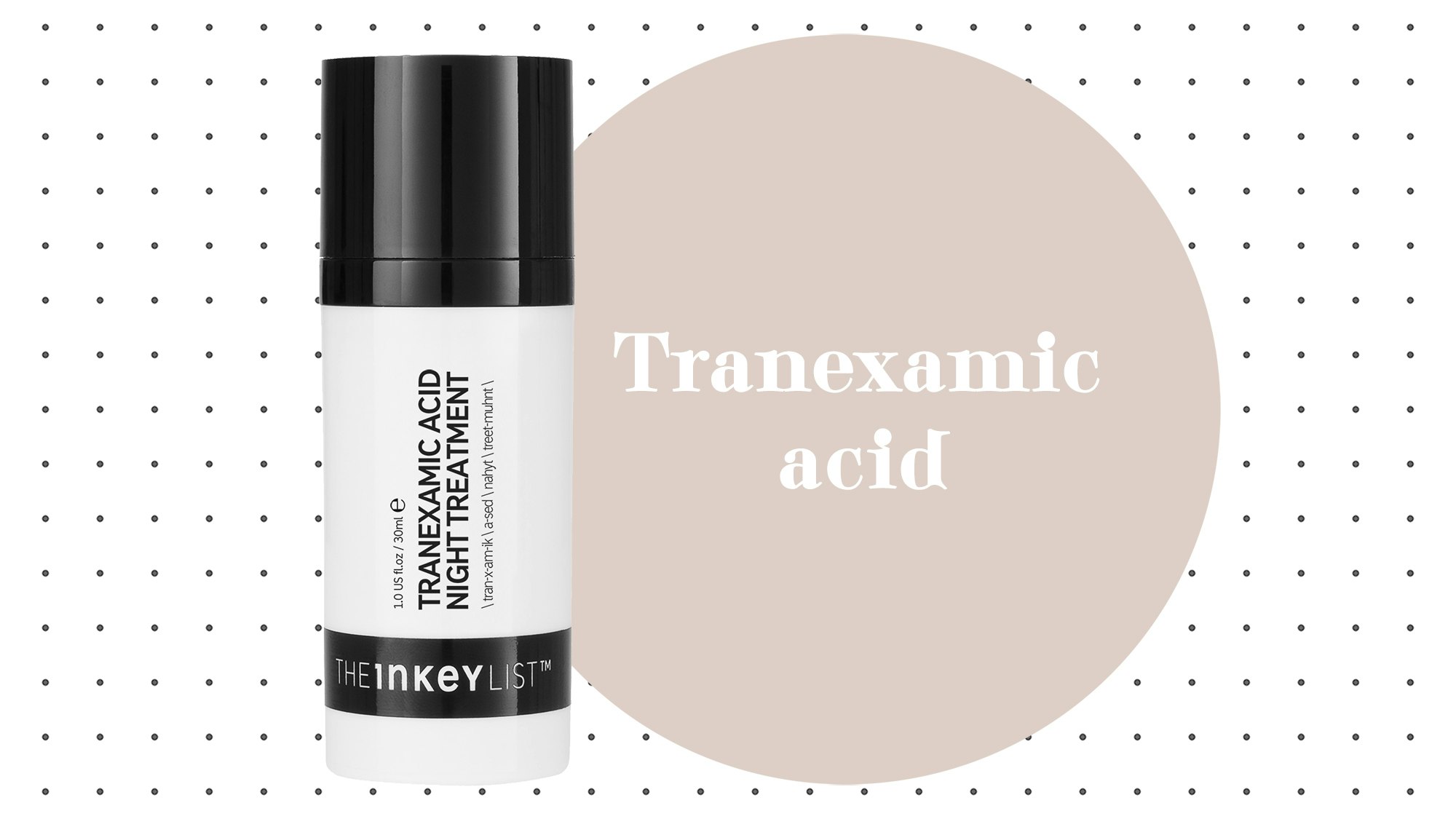 The Ingredient: Tranexamic acid
Why It's the Next Best Thing: Consider this ingredient the next superstar on the forefront of the battle against dark spots. "Tranexamic acid is an effective skin brightening ingredient that is starting to appear in more formulas," says Ko. "It helps brighten the skin and reduce the appearance of dark spots."
Try It Yourself: This ingredient is the hero in the affordable The Inkey ListTM Tranexamic Acid Hyperpigmentation Treatment ($15). It targets noticeable skin discoloration with two percent tranexamic acid, which is rounded out with two percent açai berry extract (a potent antioxidant and brightener!) and two percent vitamin C to deliver a radiant, more even complexion.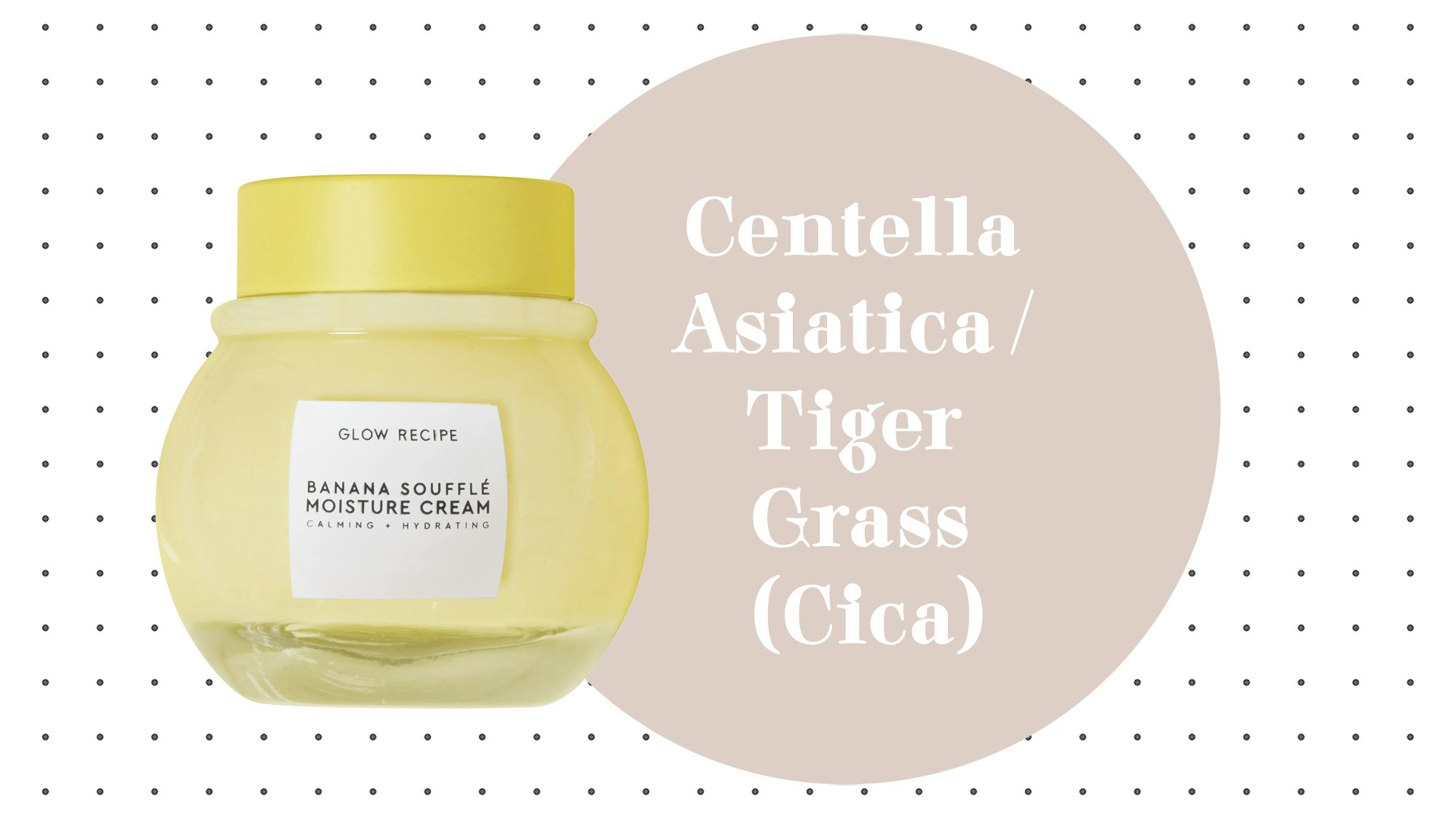 The Ingredient: Centella Asiatica / Tiger Grass (Cica)
Why It's the Next Best Thing: Cica really made a name for itself over the last couple years, and it's remained one of the best ingredients for skin for those seeking calming, soothing formulas. "Interestingly, this ingredient was discovered by native people in the Asian tropics who noticed tigers rolling in this plant to soothe their skin," says Wagner. "In addition to soothing skin and healing wounds, it's also been shown through extensive study to be anti-inflammatory, protective against sun damage, and able to boost the production of collagen and fibroblasts."
Try It Yourself: The recently-launched Glow Recipe® Banana SouffléTM Moisture Cream ($39) combines hydrating and nourishing banana with calming, soothing cica. It's surprisingly lightweight and especially ideal for those with dry, red, or irritated skin.
Some complimentary products were provided to the author for the purpose of writing this article.
Product prices may vary from the time this article was written.
Allergan® may receive commissions for purchases made through links in this article.