We're selective about the formulas we use on our hair, skin, and nails. The Spotlyte 7TM highlights recently-released and/or noteworthy products you can add to your makeup bag, one day at a time. Let's go shopping.
Not to brag, but I'm skincare savvy. My hydration efforts are herculean; my exfoliation track record is just short of epic. My face, I've been told, is almost unsettlingly soft. Yet, I'd be lying if I said I moisturized anything south of my clavicles on a regular basis. Only when my limbs begin to itch, crack, and flake — usually in the winter — do I actually use body lotion. 

Well, it's winter and I'm a-flakin' yet again. If you can relate — and are looking for the best body lotion for dry skin — keep reading. Below, seven smoothing formulas to shop — from an exfoliating cream spiked with lactic acid to an emulsion of Brazilian-born butters that might just make you look better naked.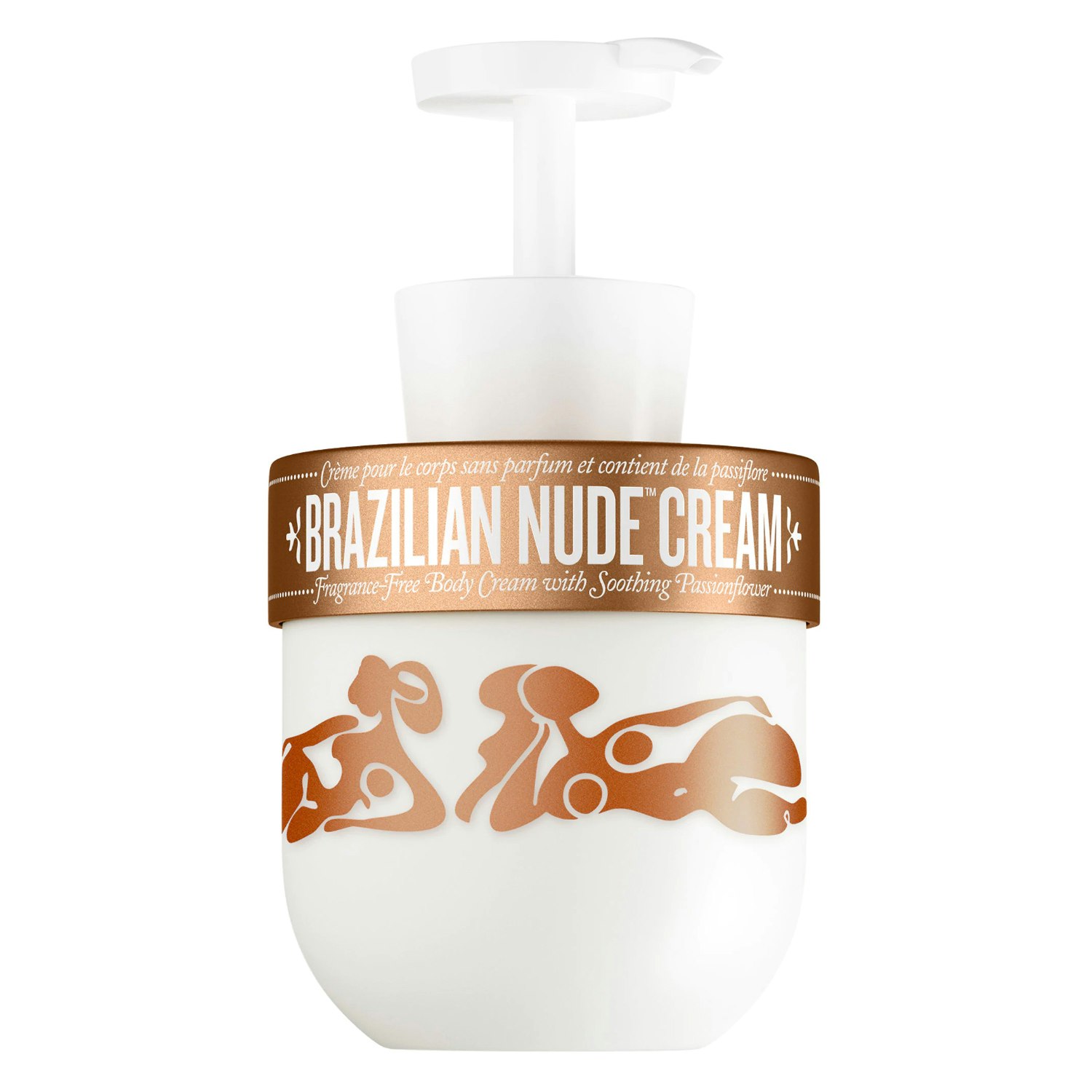 1/7
Sol de Janeiro Brazilian Nude Cream
Unlike the richly-scented Bum BumTM Cream that put Sol de JaneiroTM on the map, the brand's Brazilian NudeTM Cream is totally fragrance-free. Nevertheless, it does share similarities with its predecessor, including an ultra-rich texture, a greaseless finish, and three skin-softening Brazillian ingredients: acai, cupuacu butter, and coconut oil. Calming, fatty acid-rich passion flower adds extra suppleness to dry skin.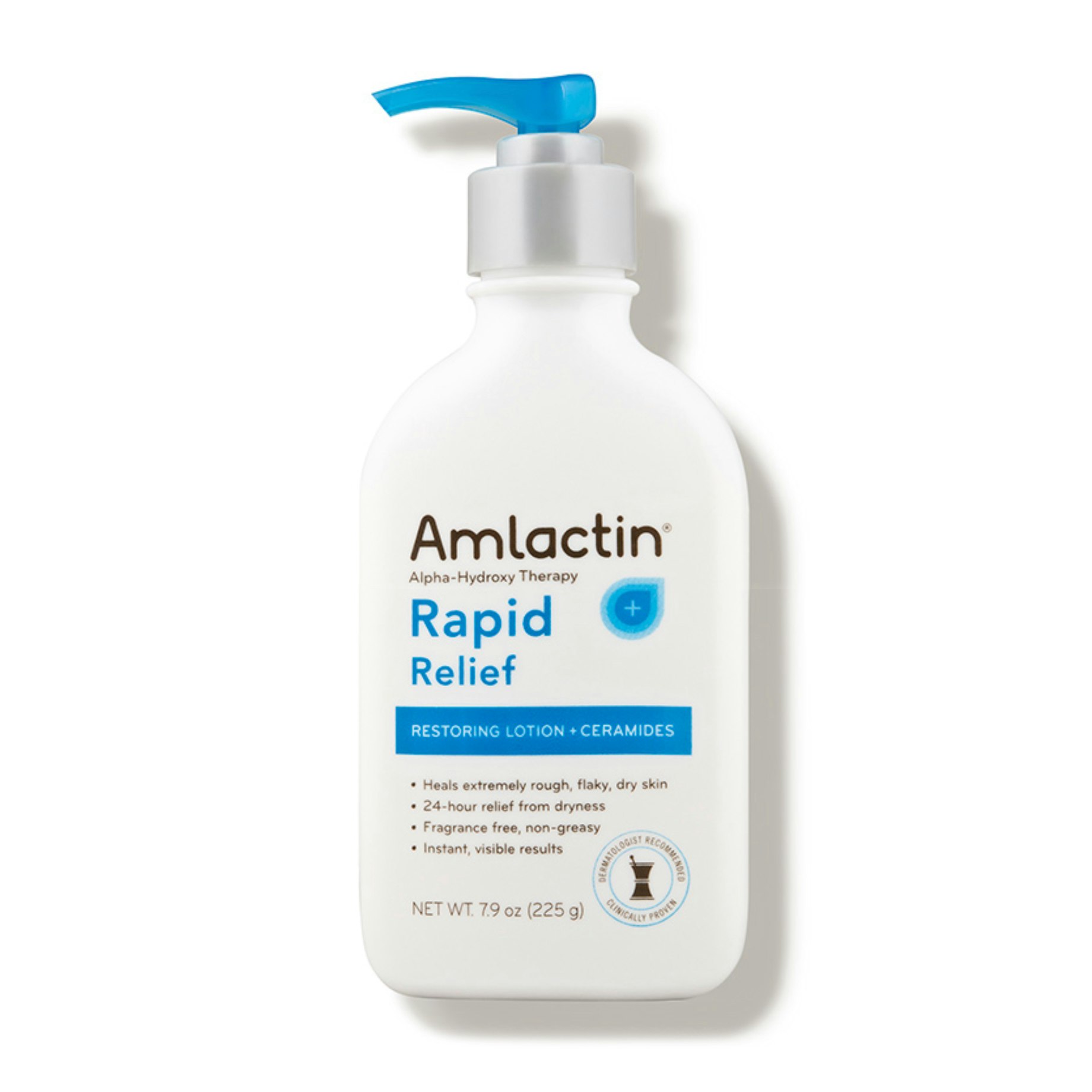 2/7
AmLactin Rapid Relief Restoring Lotion + Ceramides
It's easy to eschew exfoliation — until you notice what looks like a blizzard of dead skin billowing from some long-forgotten limb. To stave off such skinstorms, consider Amlactin® Rapid ReliefTM. The formula exfoliates and softens: Gentle alpha hydroxy acids (AHAs) loosen dead skin and speed turnover, while ceramides and vitamin E help promote hydration for up to 24 hours.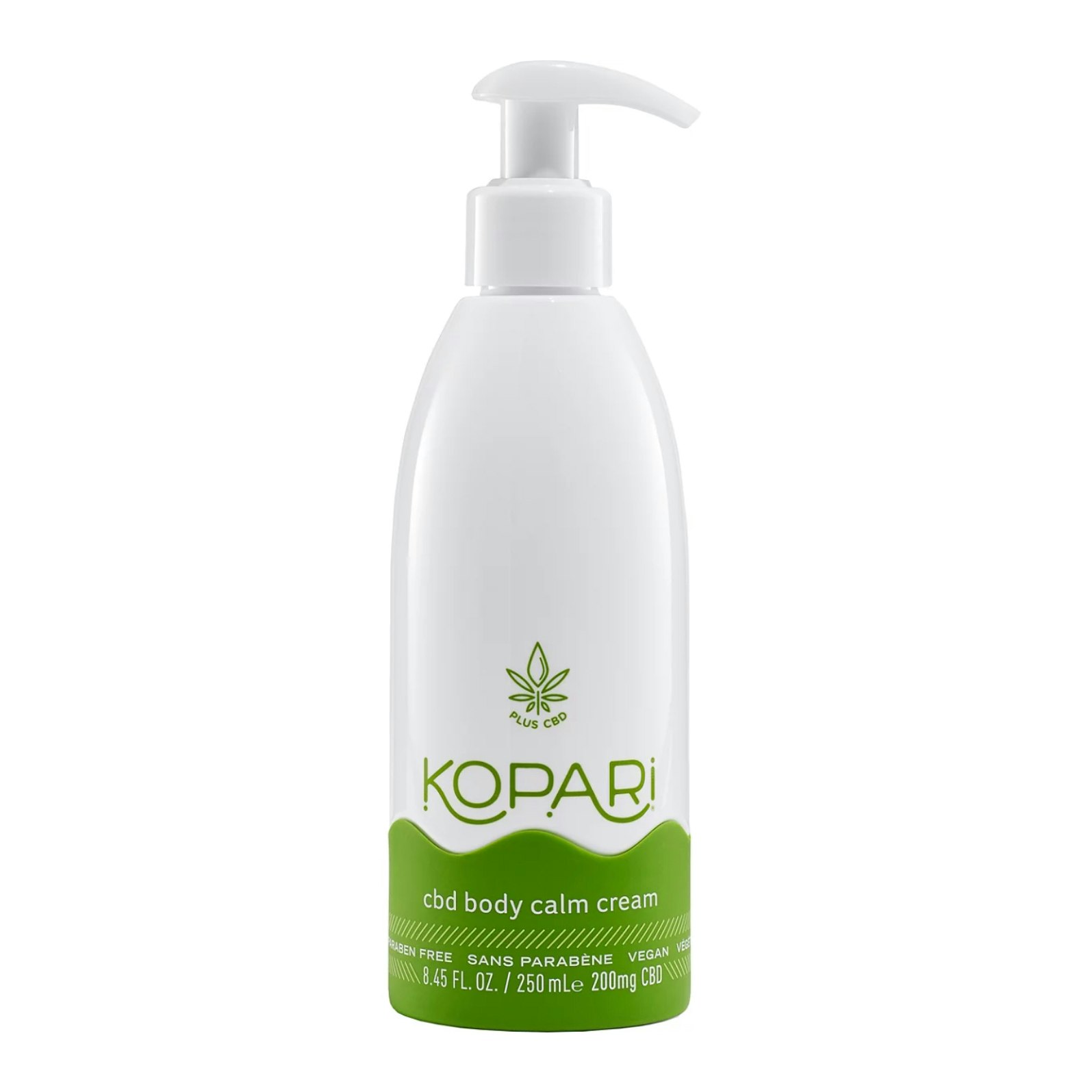 3/7
Kopari Beauty CBD Body Calm Cream
Coconut-centric skincare brand, Kopari®, is adding another nourishing ingredient to its roster with its CBD Body Calm Cream. In addition to coconut oil and shea butter, the lightweight lotion is loaded with inflammation-fighting CBD. The fragrance — a zingy blend of citrus and earth — is vaguely reminiscent of cannabis (though positively non-psychoactive).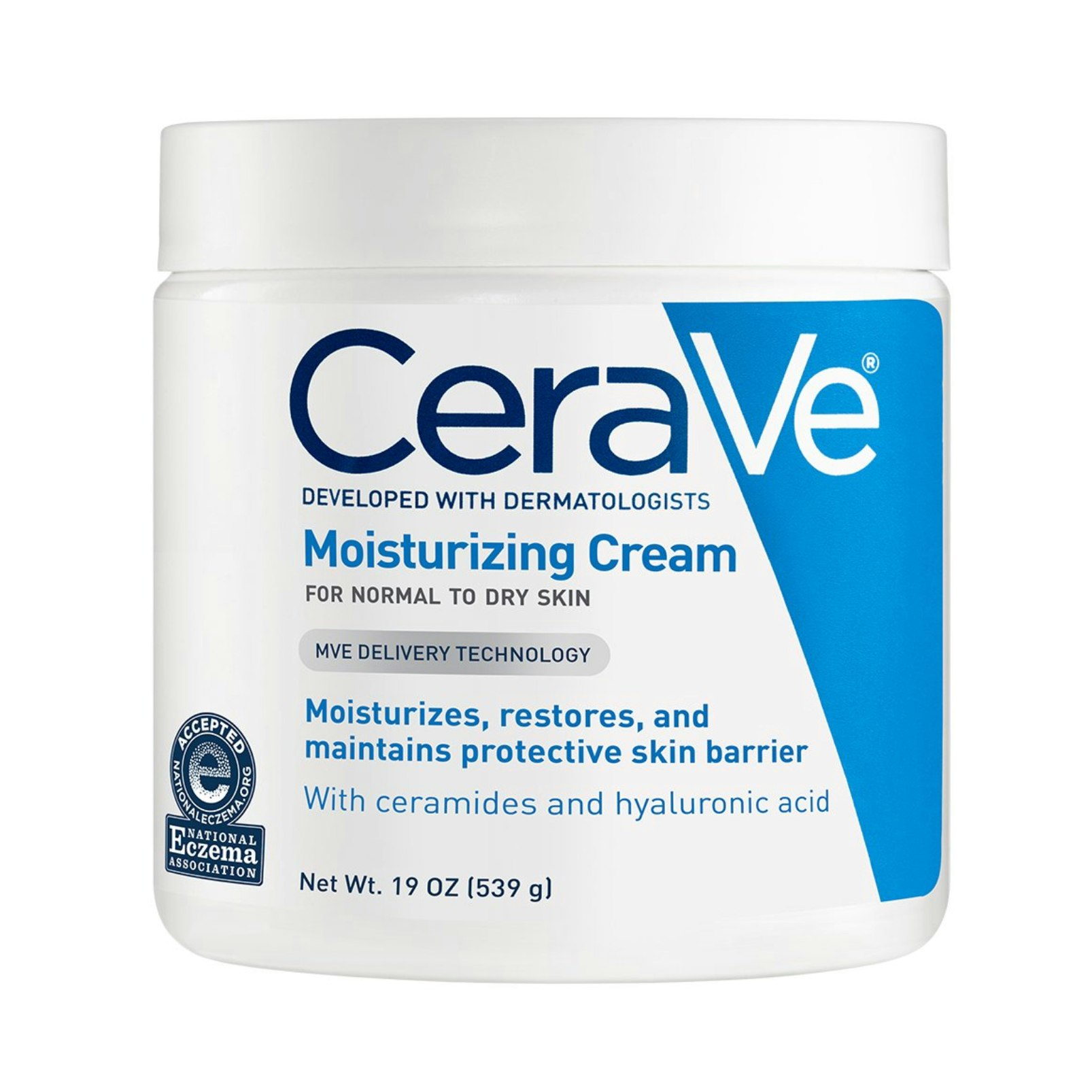 4/7
CeraVe Moisturizing Cream
Given that dry, itchy skin can result from a compromised skin barrier, we'd be remiss not to mention CeraVe® — a brand known for its barrier-strengthening prowess. The CeraVe Moisturizing Cream contains ceramides to repair barrier damage — and, consequently, reduce inflammation and itchiness.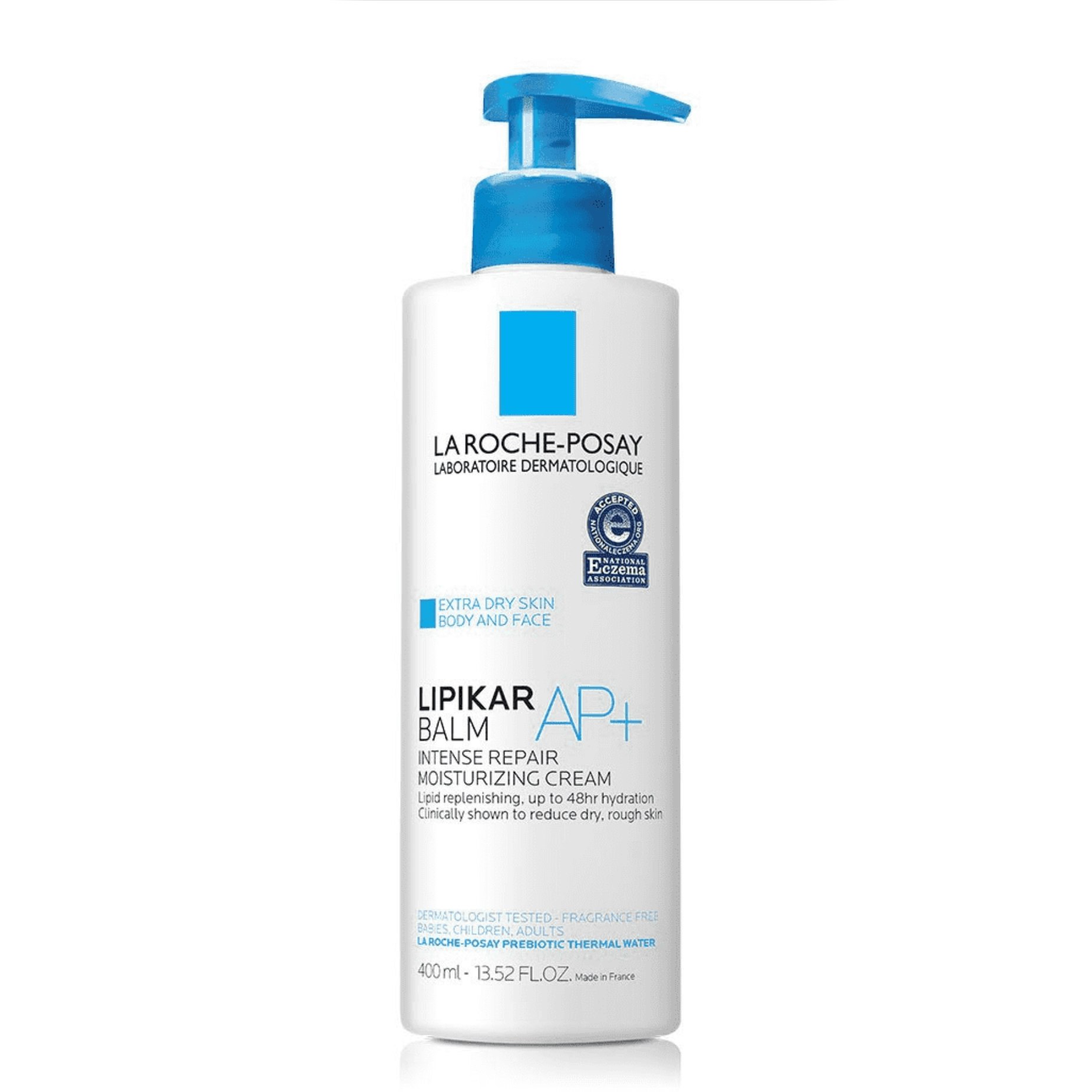 5/7
La Roche-Posay Lipikar Balm AP+ Intense Repair Moisturizing Cream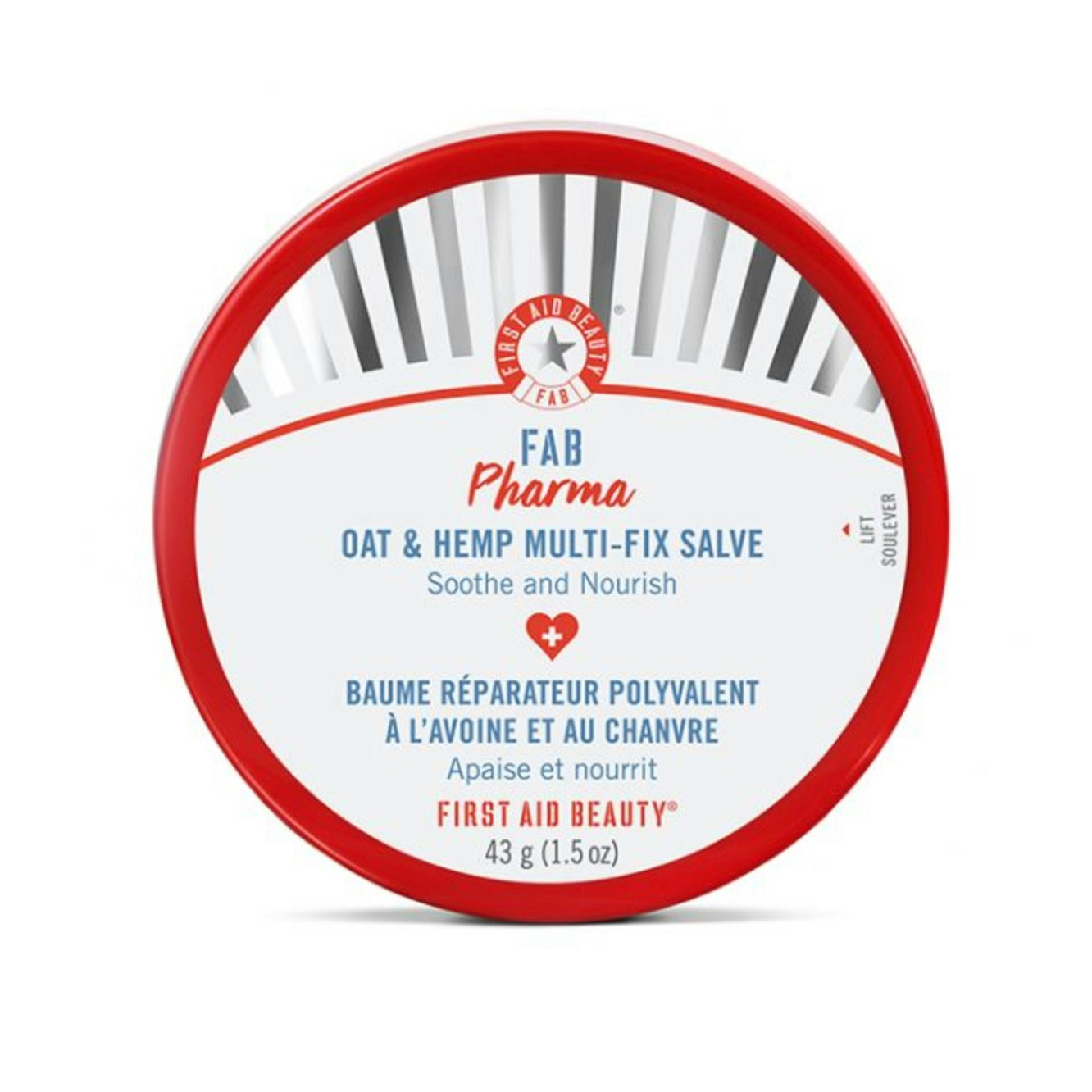 6/7
First Aid Beauty FAB Pharma Oat & Hemp Multi-Fix Salve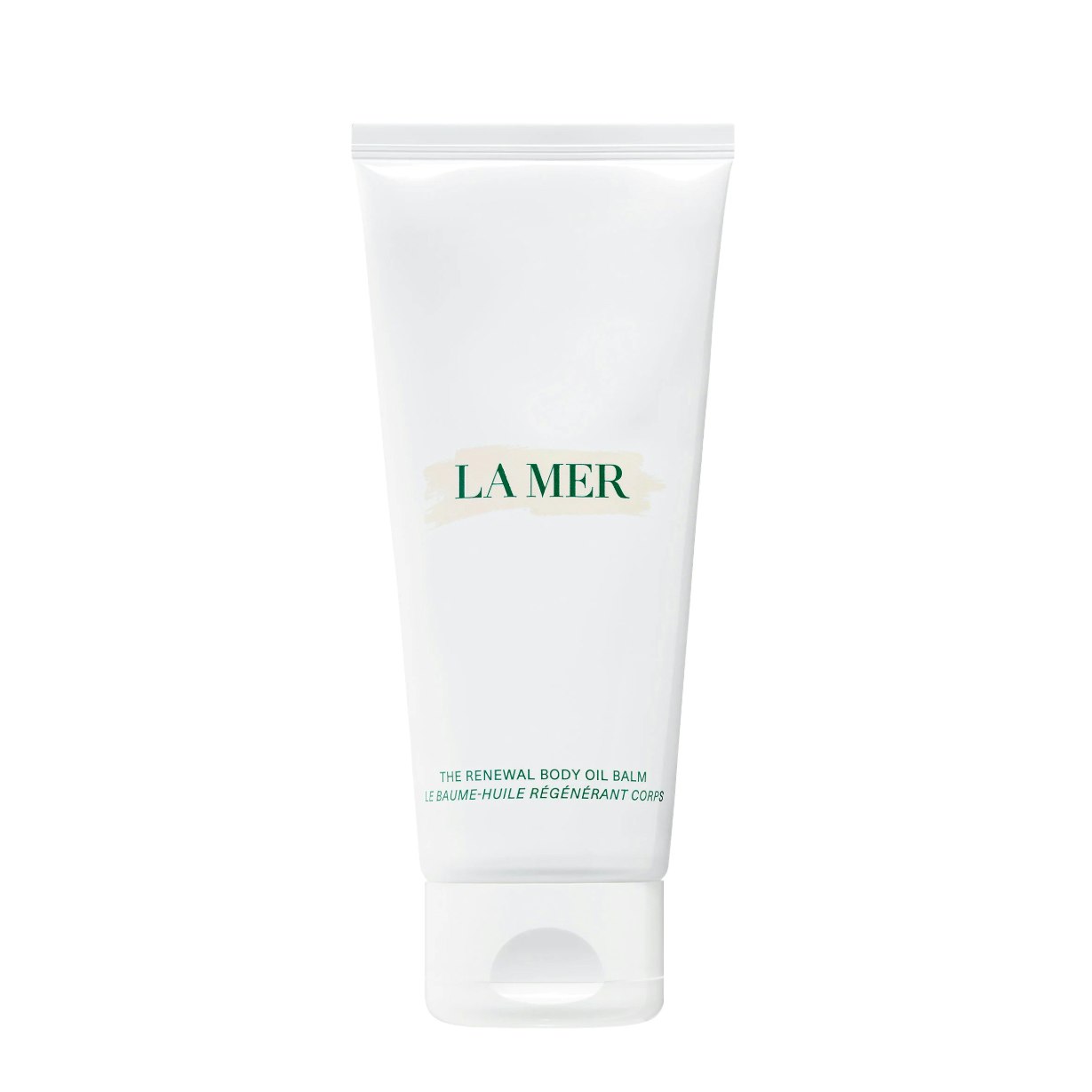 7/7
La Mer The Renewal Body Oil Balm
Applying the La Mer® The Renewal Body Oil BalmTM is less drudgery, more ritual — and a luxurious one at that. The formula begins as a balmy lotion and transforms into a silky oil, leaving a soft sheen in its wake. La Mer fans will be happy to hear that this body lotion is also infused with the brand's Miracle Broth®. 
Some complimentary products were provided to the author for the purpose of writing this article.
Product prices may vary from the time this article was written.
Allergan® may receive commissions for purchases made through links in this article.