We're selective about the formulas we use on our hair, skin, and nails. The Spotlyte 7TM highlights recently-released and/or noteworthy products you can add to your makeup bag, one day at a time. Let's go shopping.
Ostensibly, my skin is well-hydrated: I glug water, moisturize like a madwoman, and eat omega-rich salmon like it's going out of style. Recently, though, my face has been visibly crusty in spite of my efforts — and I've realized that, in addition to adding more moisture to my makeup routine, I ought to start by moistening my surroundings.

Humidifiers literally add moisture — humidity — into the air. In doing so, they combat the bone-dry conditions that indoor heating (and the whirling outdoor winds this time of year) tend to create. To yield boosted hydration benefits from your humidifier, consider slapping on a humectant-rich moisturizer to really draw the H₂O to your skin; one with hyaluronic acid should do the trick. Below, seven tiny humidifiers that can fit your immediate personal space — from travel-sized gadgets to bedside companions — in order to keep your skin soft during the rough winter months.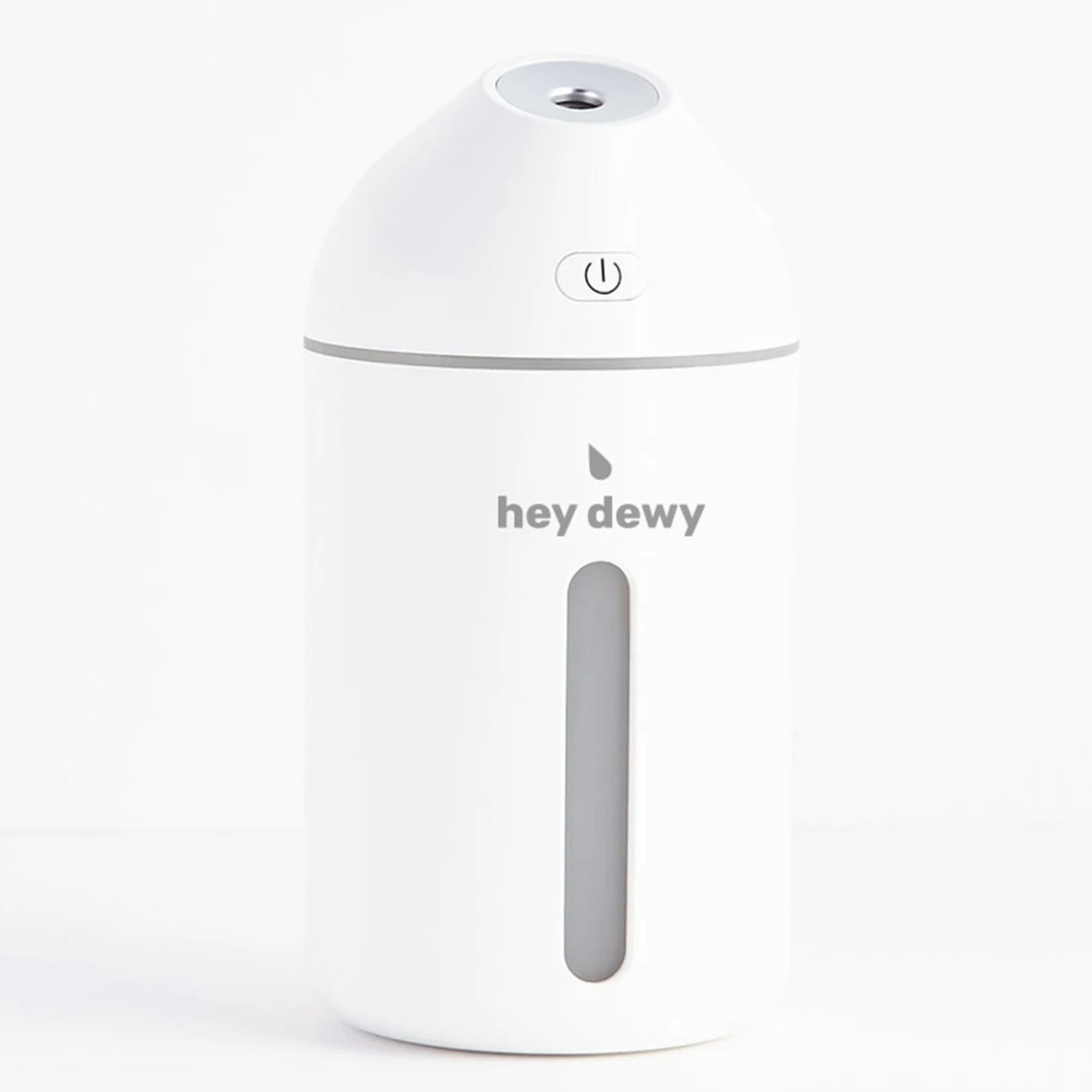 1/7
Hey DewyTM Portable Facial Humidifier
The aptly-named Hey DewyTM provides up to 10 hours of skin-quenching hydration. Plus, it's whisper-quiet, making it ideal for open-concept office spaces.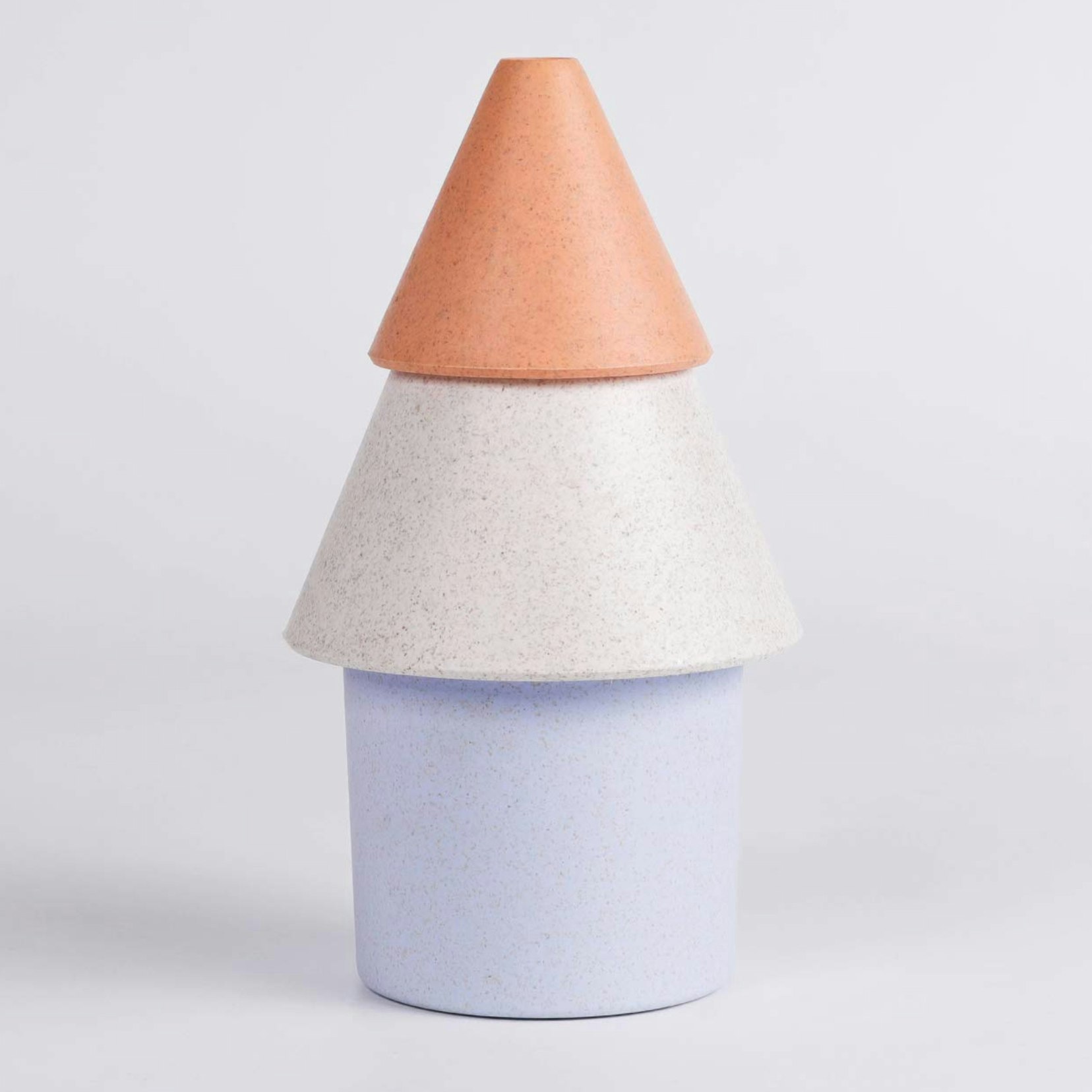 2/7
 PYSHTM Tree Humidifier
In a product category known for looking industrial, the elegant simplicity of the PYSHTM Tree Humidifier stands out. Its simple, understated design reminds us of something you'd see in your coolest pal's apartment — without a hefty price tag.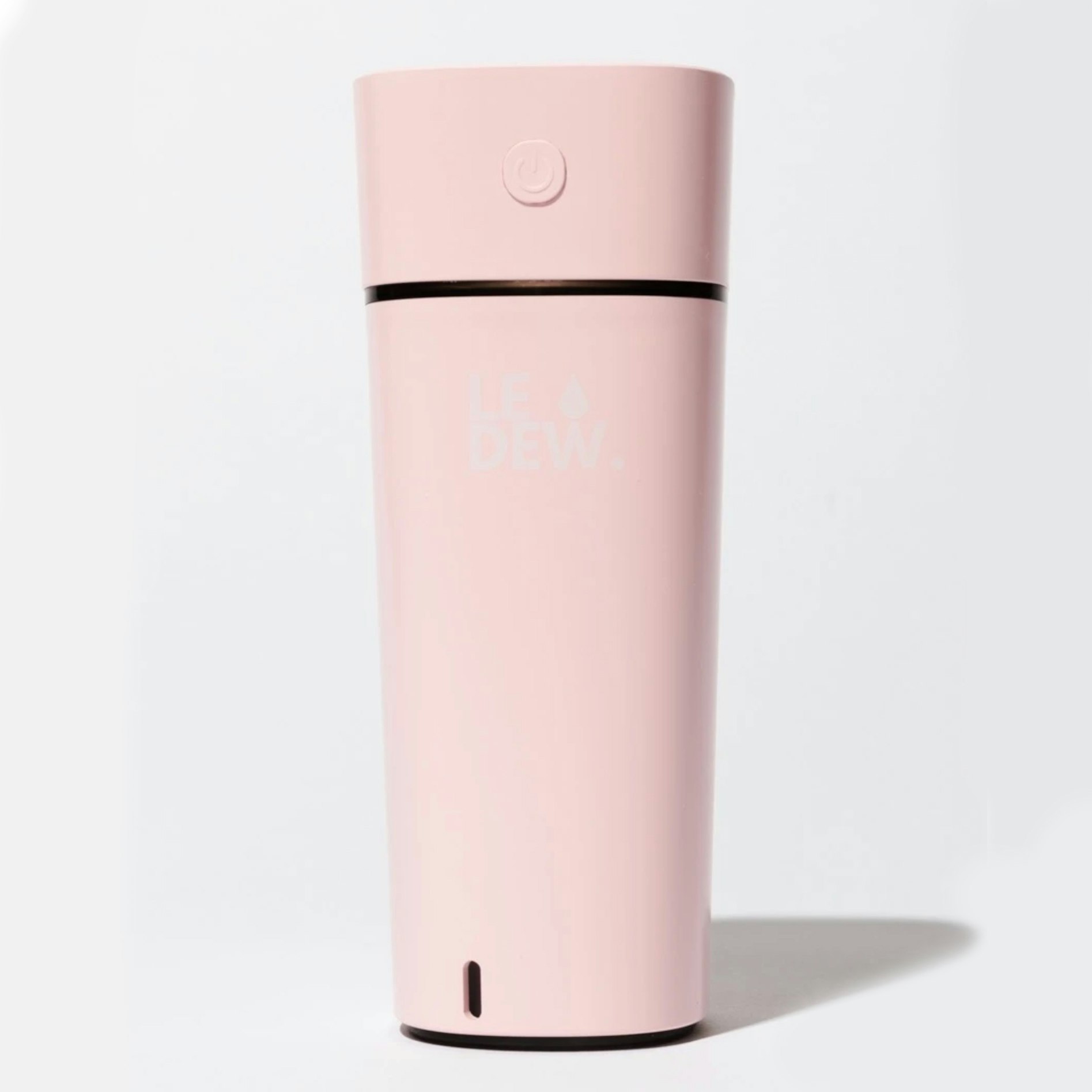 3/7
Le Dew®Dewy Cloud Mini Humidifier
We were initially attracted to the Le Dew.® Dewy CloudTM Skin Humidifier Kit for its cutesy blush hue, but we quickly learned that it's more than just a pretty gadget. The device runs on "cloud water," a mixture of rosewater and cucumber that smells as spa-like as it sounds. This device is powered by a USB cord, so it can be set up anywhere from your desk to your nightstand to your car.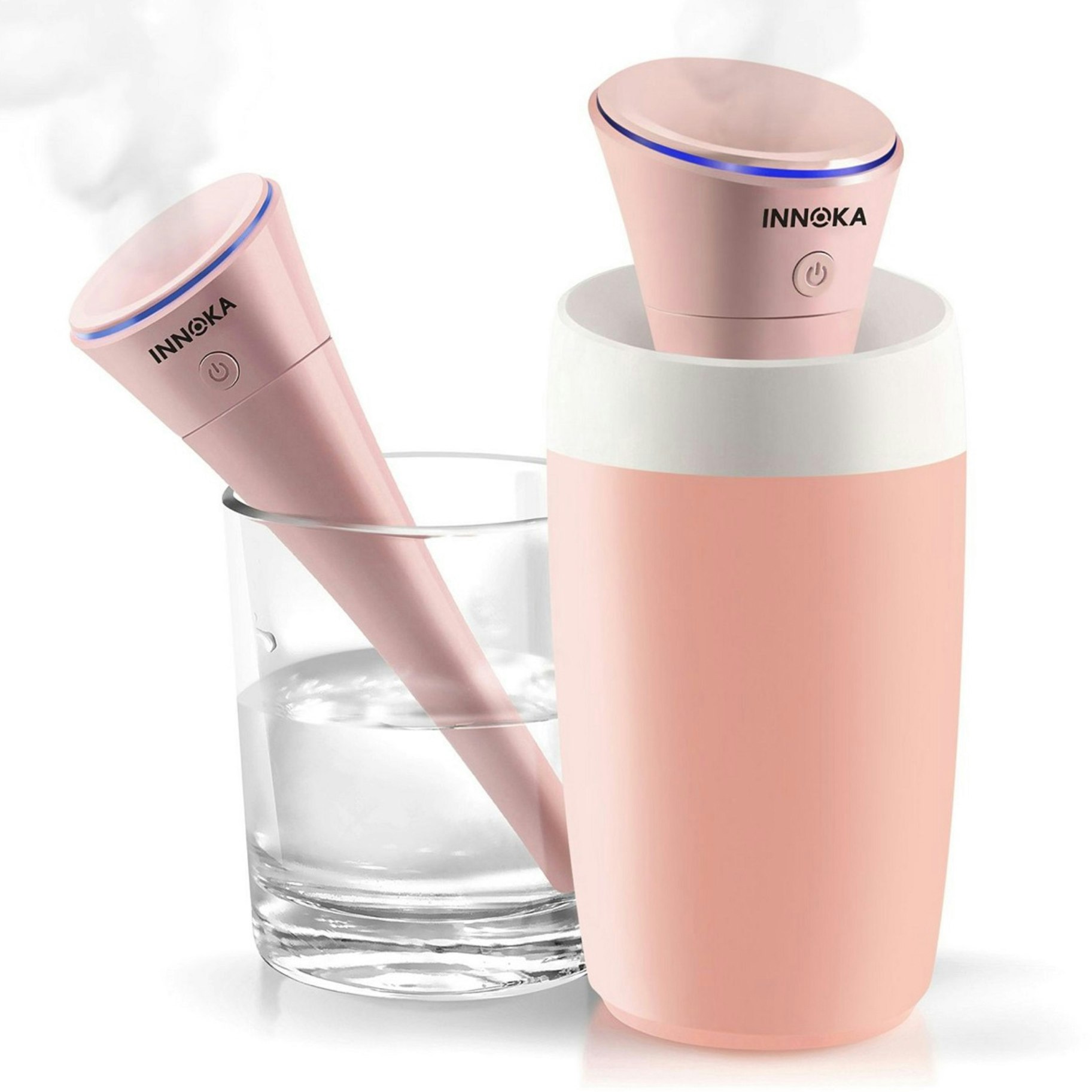 4/7
Innoka® 280 ML Mini Humidifier
Slightly larger than a cellphone, the Innoka® 280 ML Mini Humidifier is incredibly portable. All that's needed is a USB outlet for the charging dock. Once it's powered up, simply place the tapered end into a body of water, press a button, et voila! A stylish stream of skin-moistening steam.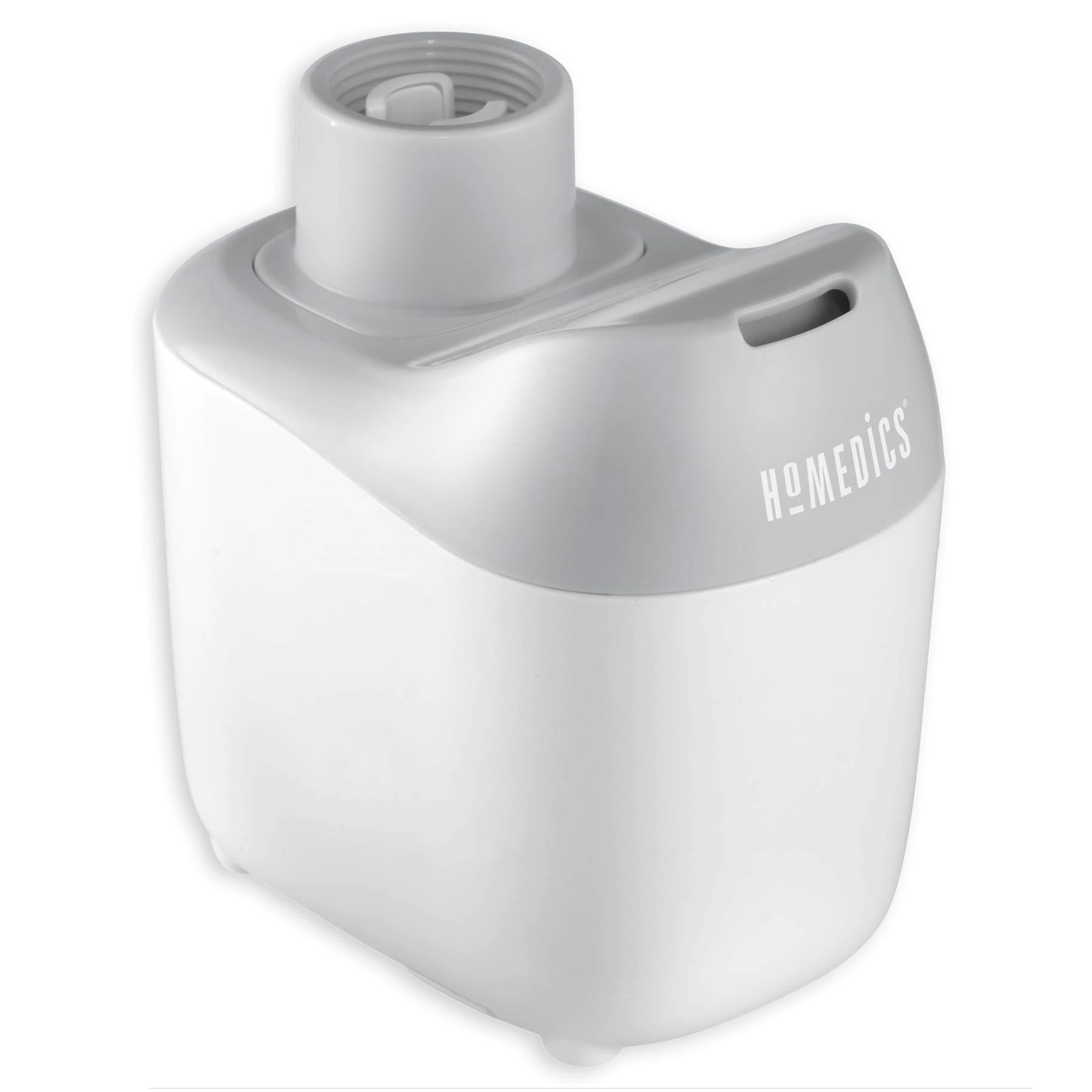 5/7
Homedics® Water Bottle Personal Travel Humidifier
All you need is a water bottle and a power source to operate the Homedics® Personal Travel Humidifier. Combined with its small size, these qualities make it the perfect humidifier for airplane travel and beyond.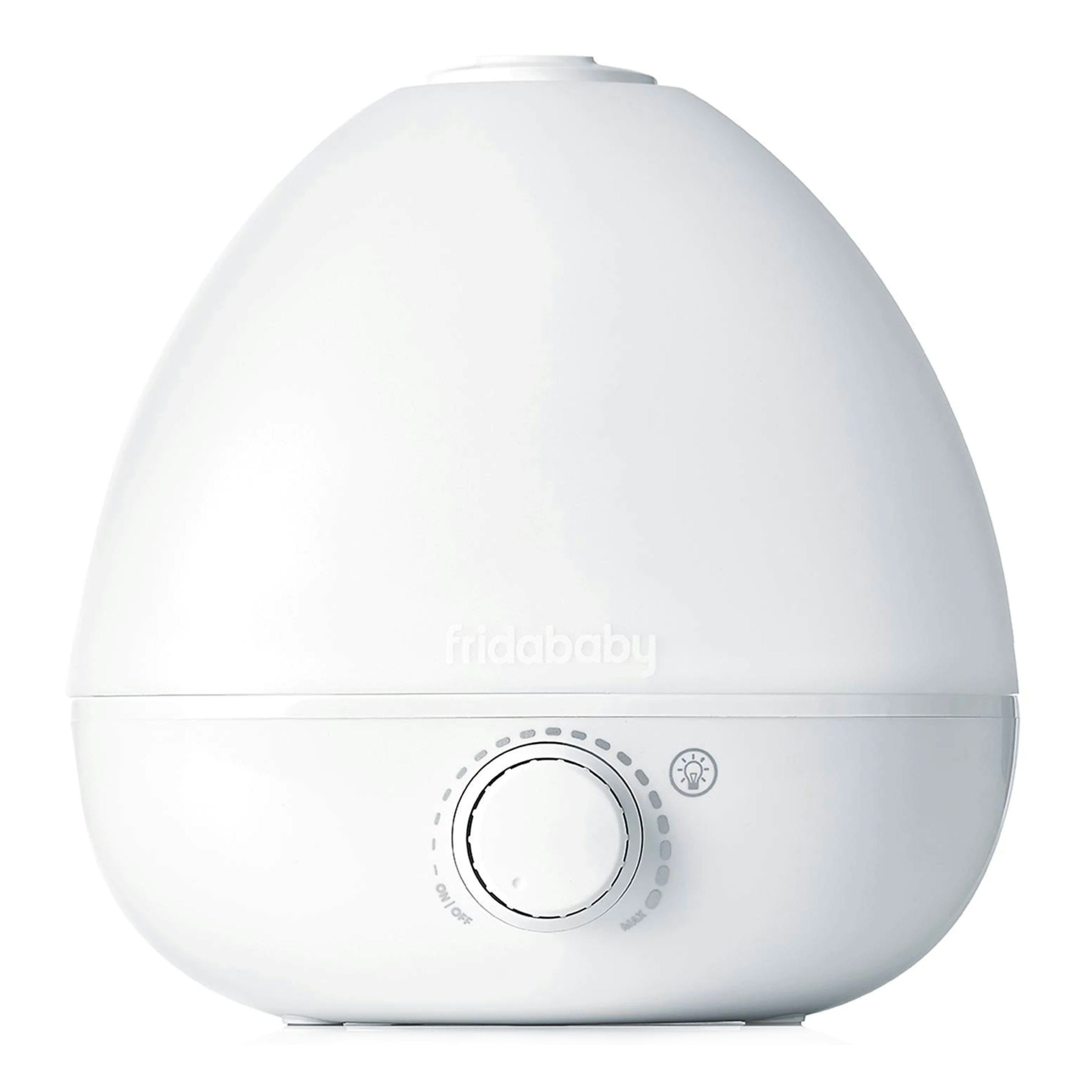 6/7
Fridababy® 3-in-1 Humidifier with Diffuser and Nightlight
This tiny humidifier is technically for toddlers, but the Fridababy® Humidifier can promote baby-soft skin for all ages. The egg-shaped device is small enough to fit on even the tiniest of bedside bureaus; and it emits a warm glow that can function as a nightlight. The light also has color-changing capabilities, should mood lighting be your thing.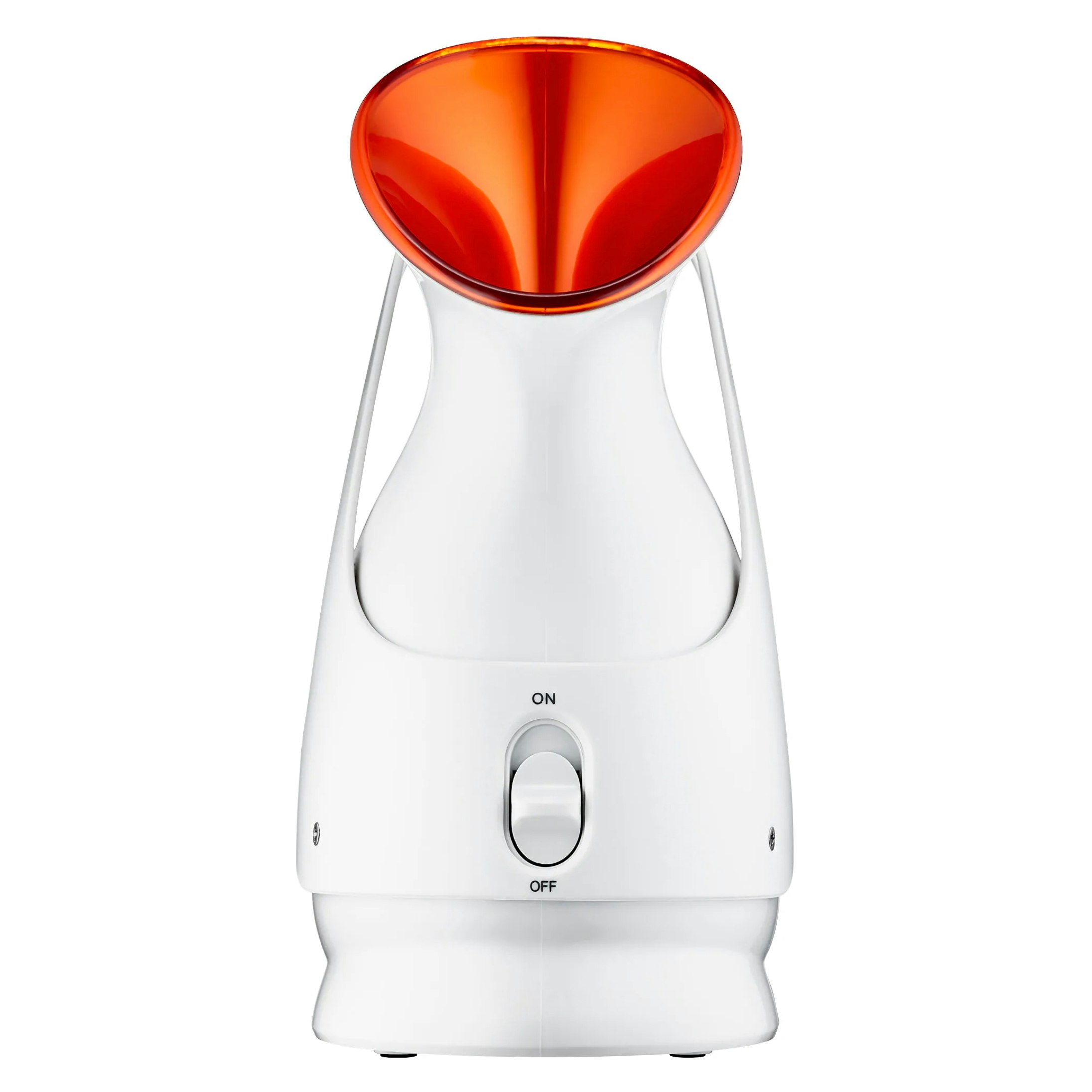 7/7
Dr. Dennis Gross® Pro Facial Steamer
While not technically a humidifier, the Dr. Dennis Gross® Facial Steamer does tout hydration as an incidental benefit. Its main prowess, however, lies in loosening packed pores by softening the skin with warm steam. It's also the perfect primer for subsequent skincare products, including ultra-hydrating masks.
Some complimentary products were provided to the author for the purpose of writing this article.
Product prices may vary from the time this article was written.
Allergan® may receive commissions for purchases made through links in this article.