Brow shapes ebb in and out of style: Juxtapose the thin, comma-lika silhouette of the "'90s brow" with the oppositional plushness of the full, "feathered brow" trending today. (Lest we forget the "Instagram® brow," a painted, chiseled structure reserved for the true artists among us.) Whatever the brow à la mode, one thing holds true: a good arch is always in. 

"The arch is defined as the highest point in the brow," explains celebrity brow stylist Joey Healy, whose clients include Vanessa Hudgens, Kyra Sedgwick, and Bethenny Frankel. Though simple in concept, a good arch is "imperative to having a youthful-, modern-, and clean-looking eyebrow." It can also create a wide-eyed, lifted look — which, in turn, can contribute to an overall more lifted, youthful-looking visage (our brows tend to fall and flatten with age). Alas, harnessing the power of a good arch isn't necessarily second nature. To demystify, we asked Joey Healy to spill his secrets for elevating your arch to its highest potential.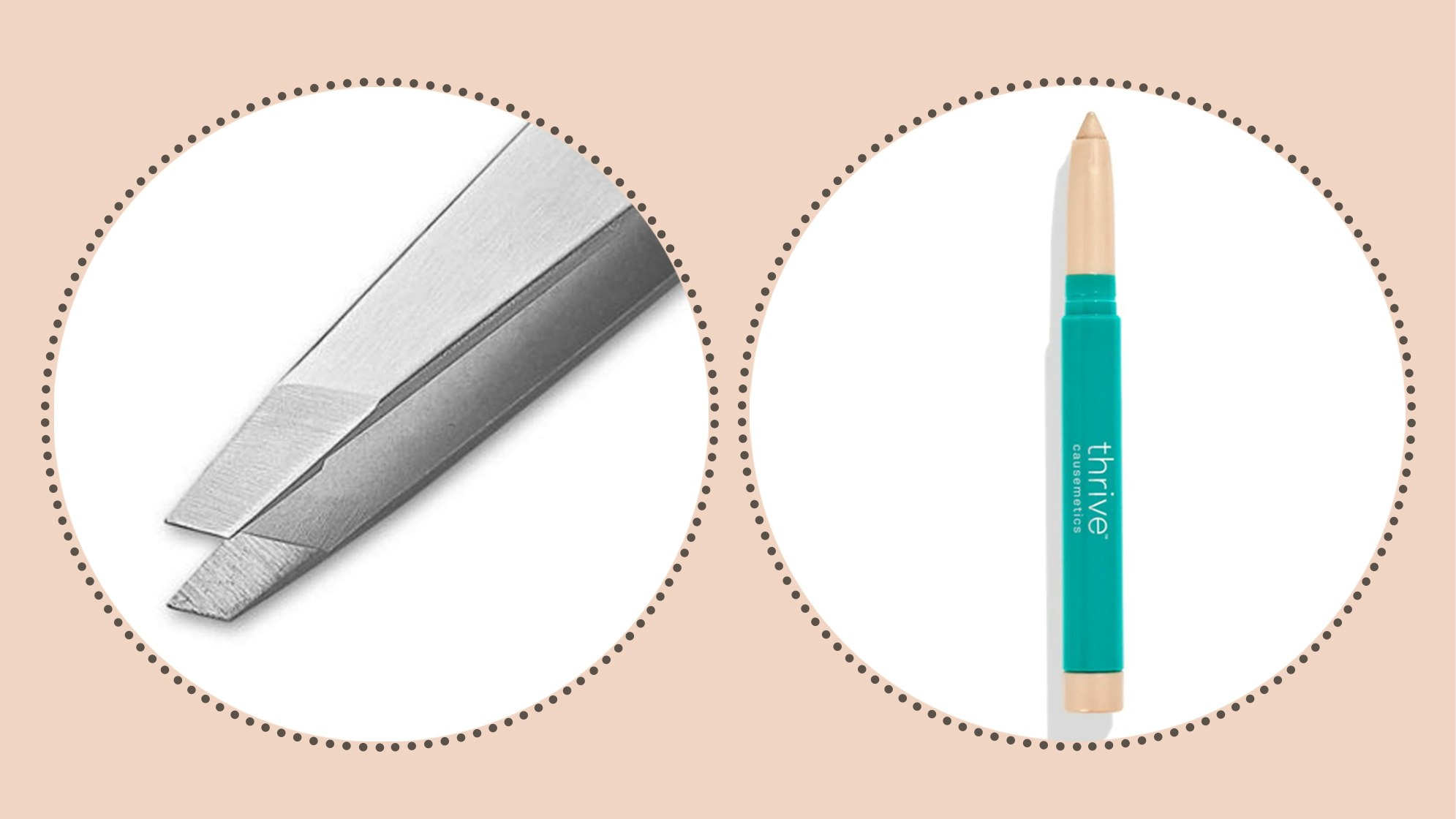 Lifted brow tip #1:
Invest in the right tools
As with creating any type of beauty look, it's imperative to equip yourself with the essential tools for creating a lifted-looking brow. "The two things I feel are the most important are highlighter and good tweezers," Healy says. For tweezers, he recommends investing in a high-quality pair, preferably made of medical-grade stainless steel. (Stainless steel is rust-averse, and therefore, easier to clean; try the Regine Switzerland® Slant Tip Tweezer, $39.) For highlighter, Healy recommends choosing a cream-based, glitter-free formula (I love this one from Thrive CausemeticsTM, which comes in a convenient twist-up stick). More on why it should be shimmer-free later.

Other nice-to-haves in your brow-lifting toolkit: a spoolie (an eyebrow "comb" that resembles a mascara brush), a brow pen, and/or a brow powder. For natural-looking pigment, choose a color that's within a shade or two of your hair color. You'll use these to fill in sparse areas (more on how later).  
Lifted brow tip #2:
Abide by the two-thirds rule
Like a haircut, brow shape is not one-size-fits-all. Moreover, while an arch is universally flattering, "it doesn't have to be remarkably high," Healy notes. "You don't want [your brows] to look severe." 

To find your perfect arch, think of your brow in equal thirds, with the first third starting from the thicker end, closest to the center of your face. Your arch should reside at the two-thirds mark — not smack dab in the middle. "If you [create] a centered brow arch, it's going to look unnatural," Healy warns. "So focus on two-thirds of the way out when you tweeze." This two-thirds rule is rooted in the golden ratio — a mathematical equation of proportion and distance that's believed to be aesthetically pleasing to the human eye. (Read more about the golden ratio as it pertains to eyebrows here.)
Lifted brow tip #3:
Practice judicious tweezing — less is more
Rule number one when tweezing your brows: don't overdo it. With that cardinal rule in mind, pick up your tweezers, and "pay extra attention to the under[side] of the brow," says Healy. Use your spoolie (a dry toothbrush works in a pinch, too) to comb your brow hairs up and away. In doing so, you can see exactly where the lower edge of the brow resides — pluck any obvious stragglers that are interfering with a clean arch. 

For maximum lift, only pluck in the outer two thirds of the brow. The height of your arch can be adjusted by plucking more from the two-thirds (i.e. arch) mark — just remember, more is not always better. Notes Healy, "You don't want to sacrifice the thickness of your brow for your arches. So when you're plucking underneath, make sure you're not [making it too] thin — it's not worth it!" To avoid overplucking, step back from the mirror after every few hairs you tweeze to assess. In the same vein, avoid magnifying mirrors! Because they're zoomed in so closely, you may not be able to see how your brows are fitting into the overall look of your face until it's too late.
Lifted brow tip #4:
Tap into above-the-brow potential
Though many of us only consider the underside of the brow when creating an arch, Healy says the area directly above the browline also plays an important role in a lifted look. "The arch doesn't just happen underneath [the brow] — it also happens on the top, at the very peak above the arch," he explains. That said, plucking above the browline can risk flattening the brow, so Healy advises tweezing this area with extreme caution. "Clean the top so it looks groomed and neat," he says, "but make sure you're [still] leaving a substantial amount of hair above the brow two-thirds of the way out." Doing so allows you to extend the brow height and juice your upper brow edge for all its worth. (If you're not entirely confident tweezing above the brow, try a blade-based tool like the Tweezerman® Precision Folding Brow Razor ($12), which can temporarily shave the hairs away. That way, you can rest assured that things will grow back if you make a mistake.) 

A finished arch should have "a clear point where it inclines and then declines at two thirds of the way out," Healy says. Additionally, the peak — or highest point — of the arch, which resides in that zone above the browline, should be neither too sharp nor too rounded. "You want sort of a rounded point," Healy says. 
Lifted brow tip #5:
Keep your tails sharp
As it turns out, the arch is only part of the equation for gleaning a lifted brow. The last third of the brow, aptly referred to as the "tail," is also worth considering. According to Healy, tapering the tail — both in length and width — can produce ample lift. "If you leave the tail too long, it can drag the brow down, which makes it look droopy," he notes. "If you leave the brow tail too thick, it can look unfinished [and heavy, therefore] reducing the amount of lift you can achieve."
Editor's Note
The arch should still be the highest point of the brow; to mitigate the risk of overplucking, establish your arch before you taper the tail.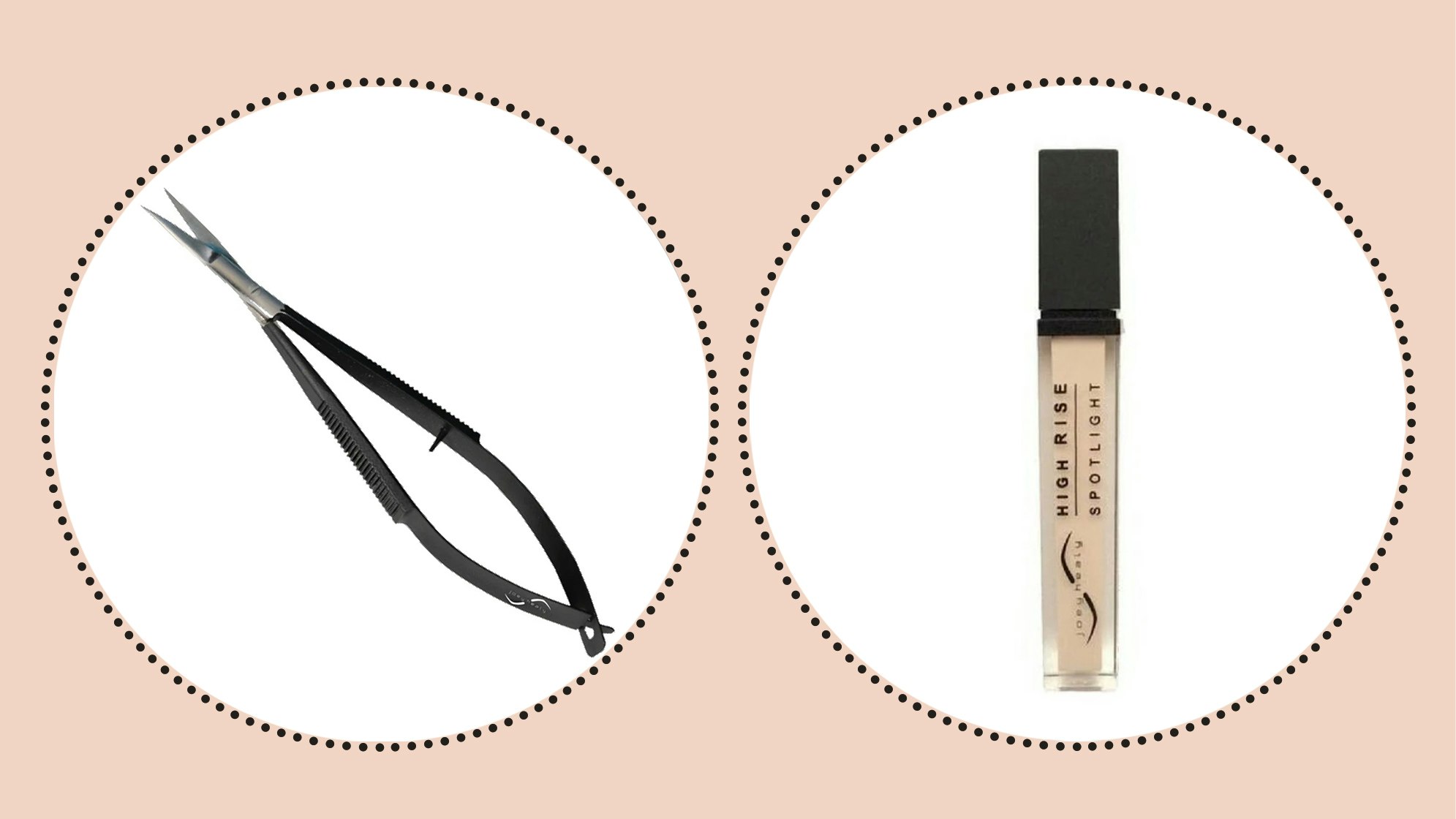 Lifted brow tip #6:
Choose the proper brow products to enhance your work
If a brow shape is comparable to good skin, brow products — including the aforementioned brow highlighter — are comparable to makeup. After you've completed the shaping process, use a spoolie to brush the brow hairs up as high as possible. (If any hairs are particularly long, I trim them with a brow scissor like this ultra-precise pair from Joey Healy, $28.) Then, Healy suggests dabbing a couple of dots of your aforementioned creamy brow highlighter underneath the brow line. Doing so mimics natural light, thereby creating an illusion of more height and overall lift. (Healy is so sold on this trick, he created his own brow-specific, shimmer-free highlighter, $30.) Then, blend the product with a small, precise makeup brush right up against the brow line. "Finish with the warmth of a finger to melt the product underneath the brow," Healy adds. This melting, melding motion makes the highlighter look even less like makeup — and more like natural brow bone skin.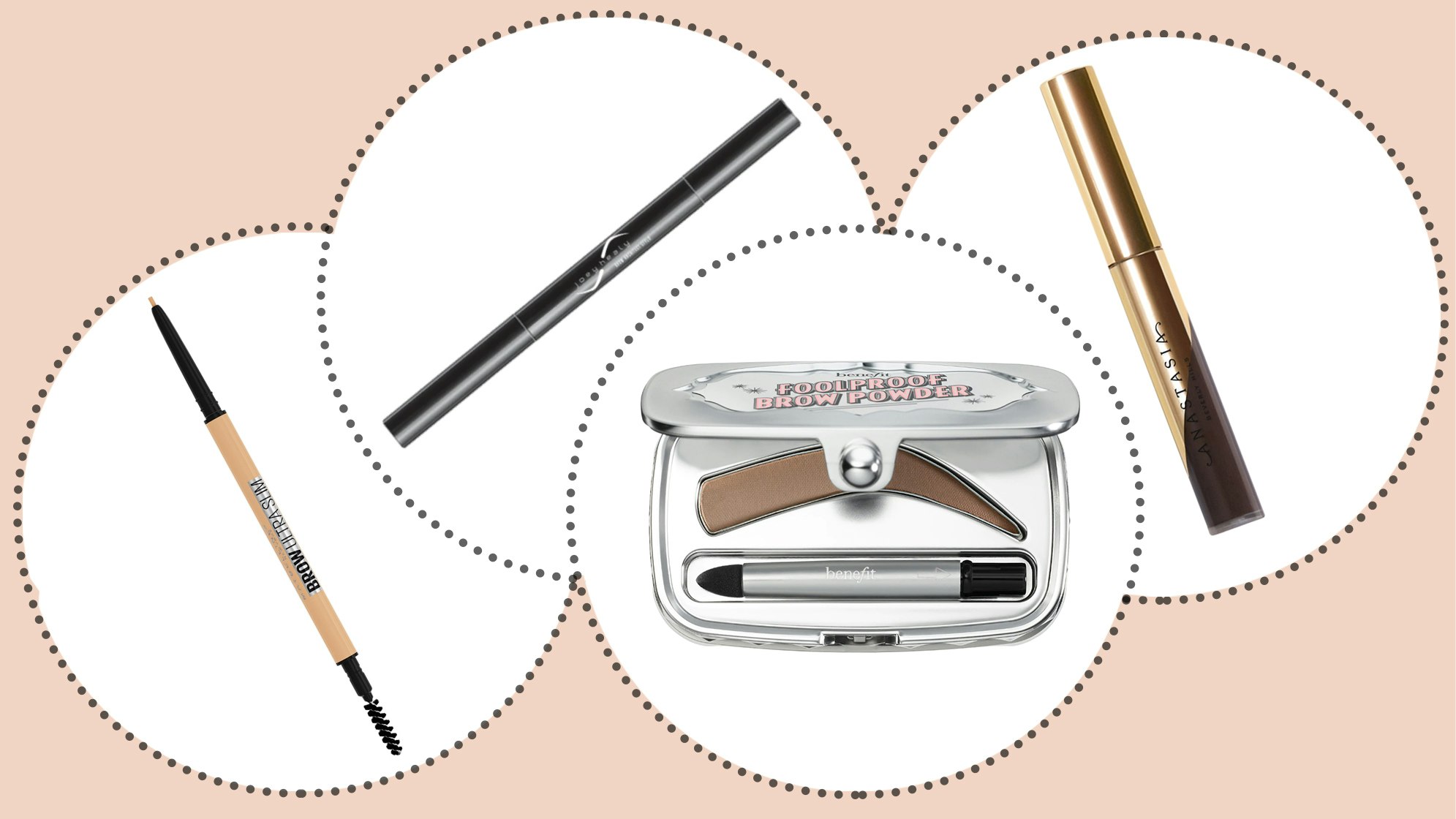 Finally, add finishing touches with a brow pencil, powder, or gel — depending on what your brows still need. If you're craving more precision with your shape, employ a brow pencil; it's ideal for working around the brow perimeter, Healy says. "[With pencil], you can really accentuate that point above the arch, crisp up the tail, and heighten the arch with the edge of the pencil." (I'm loving the super-skinny Ultra Slim Defining Pencil from Maybelline® ($7), in particular, for sharpening my brow tails.) To heighten the arch, consider the Joey HealyTM Brow Architect StyloTM ($29). "It's a wedge shape, so you can use it on a slant to really tighten up that perimeter line and get maximum arch," Healy explains. 

If you're craving more fullness, try a brow powder. "Powder is good if you're just trying to give some general density to the brow," Healy says. Lightly brush a product like the Benefit® FoolProof Brow Powder® ($24) over areas that look sparse (in terms of thirds, sparsity often happens in the first third, closest to the bridge of the nose). 

Finally, consider using a brow gel to set all of your hard work in place. (Try Anastasia Beverly Hills® Dip Brow®, $18, which deposits a healthy dose of pigment to boot.) Alternatively, try one of these brow gels that celebrity makeup artists swear by.



Some complimentary products were provided to the author for the purpose of writing this article.

Product prices may vary from the time this article was written.

Allergan® may receive commissions for purchases made through links in this article.