Valentine's Day can be quite controversial. Some believe it's nothing more than a Hallmark® holiday designed to sell cards, chocolate, and lingerie (and pack restaurants full of reservations). Others believe it to be the perfect day to show how much they love their significant other, or their very best gal pals. It could be those things, but we'd like to push for one more concept, too: the ultimate day to celebrate loving yourself, in addition to your love for the people around you. There are a lot of ways to practice self-love, from taking yourself out for a fancy dinner to pampering yourself with beauty products. Feeling loved and sexy goes a long way towards feeling good. We want you to feel good no matter what February 14 brings you — keep reading to see what pampering products our editors are relying on this year.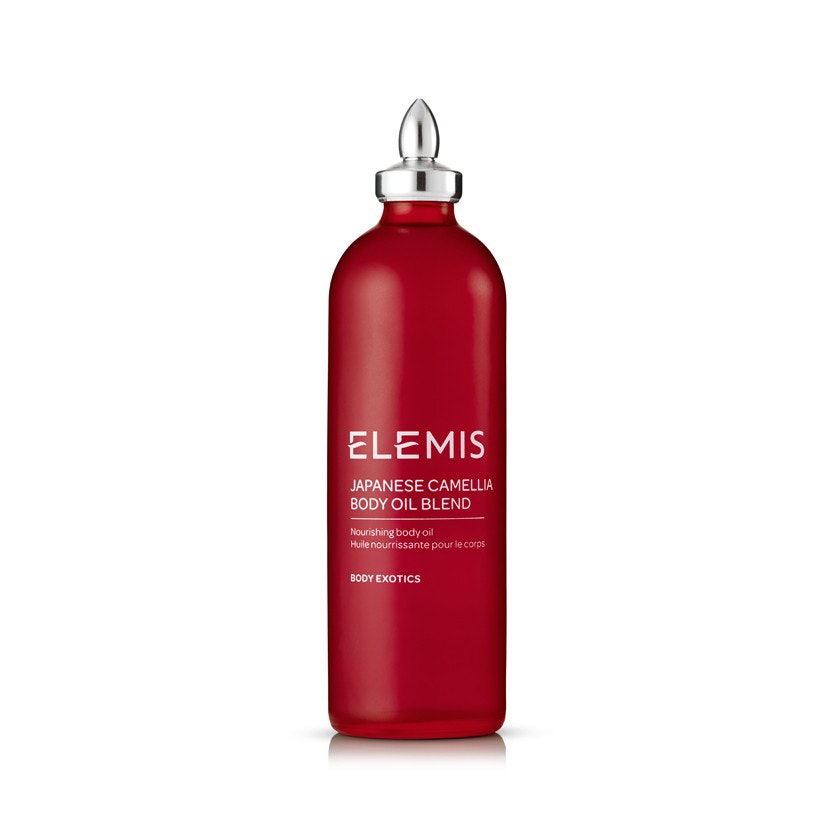 1/11
Elemis® Japanese Camellia Body Oil Blend
Who: Joslyn Winkfield, Senior Visuals Editor

What: Elemis Japanese Camellia Body Oil Blend

Why: Soft skin is a must any day, but I like it to feel extra supple this time of year. While this oil from Elemis is formulated to help reduce stretch marks, I love it in general as an all over moisturizer. I prep for Valentine's Day with a warm bath, so I either add a few drops of this yummy oil into my bath water, or put a layer on right after I hop out of the tub while my skin is still damp. It's an instant softener, and my skin definitely feels more elastic, which should help mitigate any marks I get in the future. I also add a drop or two to my curly hair if it's feeling frizzy!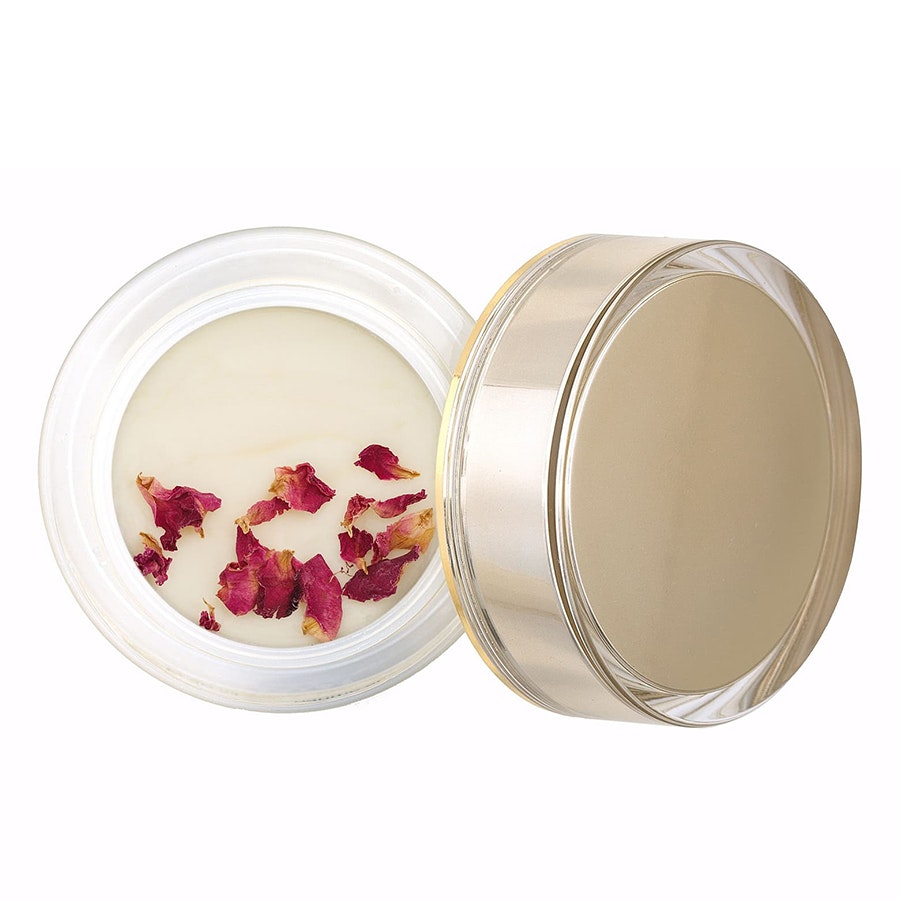 2/11
Shiffa® Rose Bliss BalmTM
Who: Joslyn 

What: Shiffa Rose Bliss Balm 

Why: I'm a fan of anything rose scented. What better time to really pile it on but Valentines Day? The jar itself is super romantic. Upon opening the lid, you'll be greeted with a beautiful layer of dried rose petals, followed by over three ounces of smooth, buttery goodness. It nourishes my dry spots, giving my knees and elbows some extra love. The argan oil smooths and protects skin, thanks to its anti-aging properties, so I can use it anywhere, even on my lips. The smell of evening primrose oil is also `super intoxicating, and I love to amp it up by rubbing it on my arms and collarbone, then adding a rose scented perfume on top.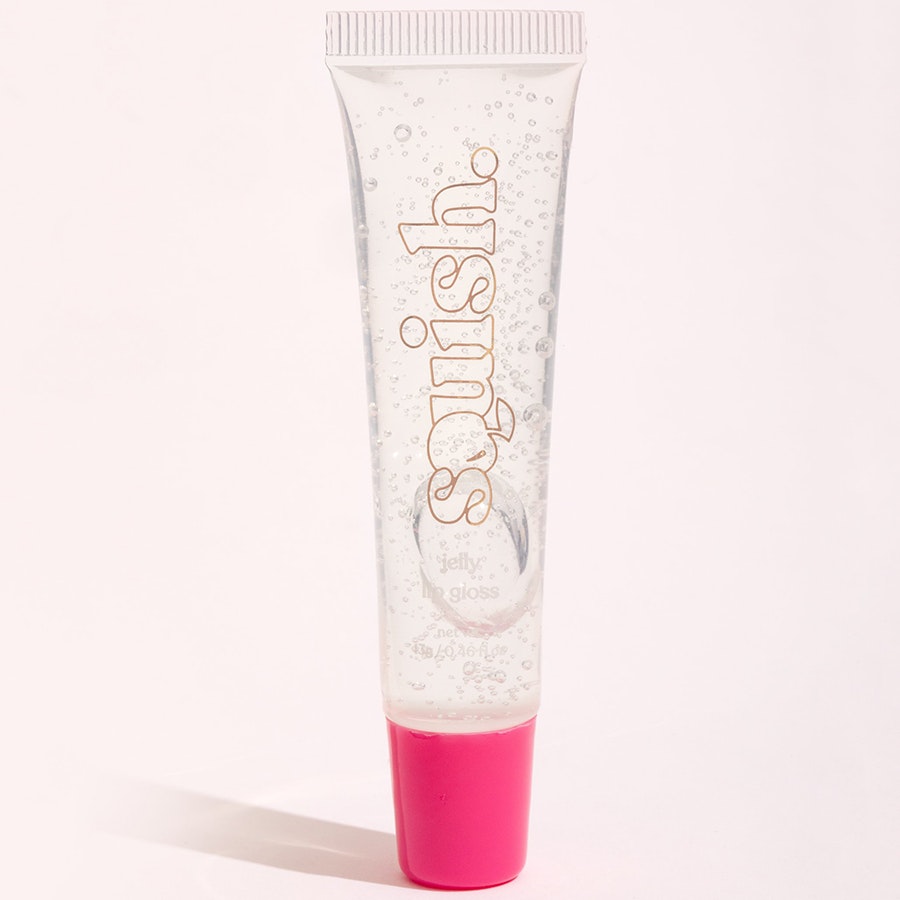 3/11
SquishTM Beauty Jelly Lip Gloss
Who: Joslyn 

What: Squish Beauty Jelly Lip Gloss 

Why: Soft, moisturized lips are a must for me, whether I have a smooching date or not, and I prefer gloss to lipstick. Enter Squish, a fairly new skincare brand created by a very cool model/photographer duo based in Brooklyn, New York. Their products are quickly becoming cult favorites, and I have to say, this juicy '90s-vibe gloss is the big winner for me. It goes on slick and shiny, but stays put, isn't sticky, and has me feeling very sexy and hydrated indeed, thanks to the powers of jojoba and almond oil.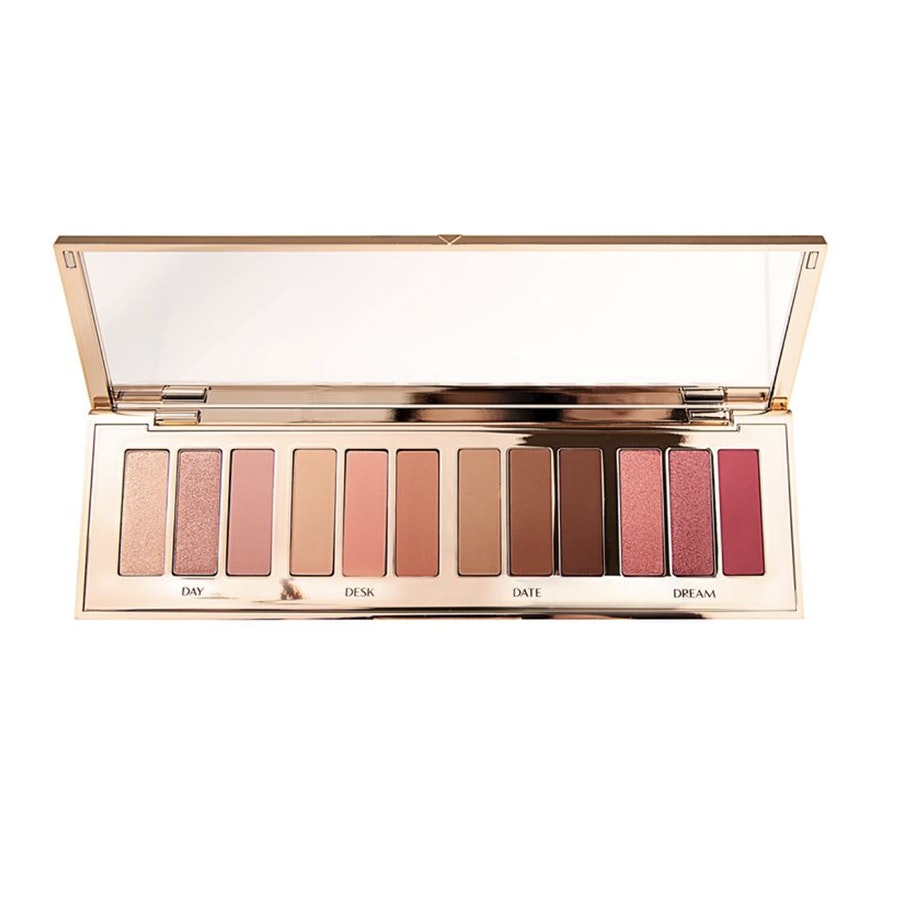 4/11
Charlotte Tilbury® Instant Eye Palette in Pillow Talk®
Who: Emily Orofino, Senior Beauty Editor

What: Charlotte Tilbury Instant Eye Palette in Pillow Talk 

Why: In recent years, a great quantity of eyeshadow palettes with orange and pink shades have hit the market, and I've never been wooed by a single pan. Most of them have made me look ill, and not in the slang way — but in the pinkeye way. (Not a particularly sexy vibe, I'd have to say.) However, this new palette from Charlotte Tilbury has entirely changed my stance on these color categories. The buttery hues — which are laid out in four coordinating trios — blend out beautifully to create an irresistible sunset effect. My game plan for a sultry Valentine's Day look: a quick smokey eye with the "Date" trio, plus my go-to magnetic false lashes. Flirty and chic!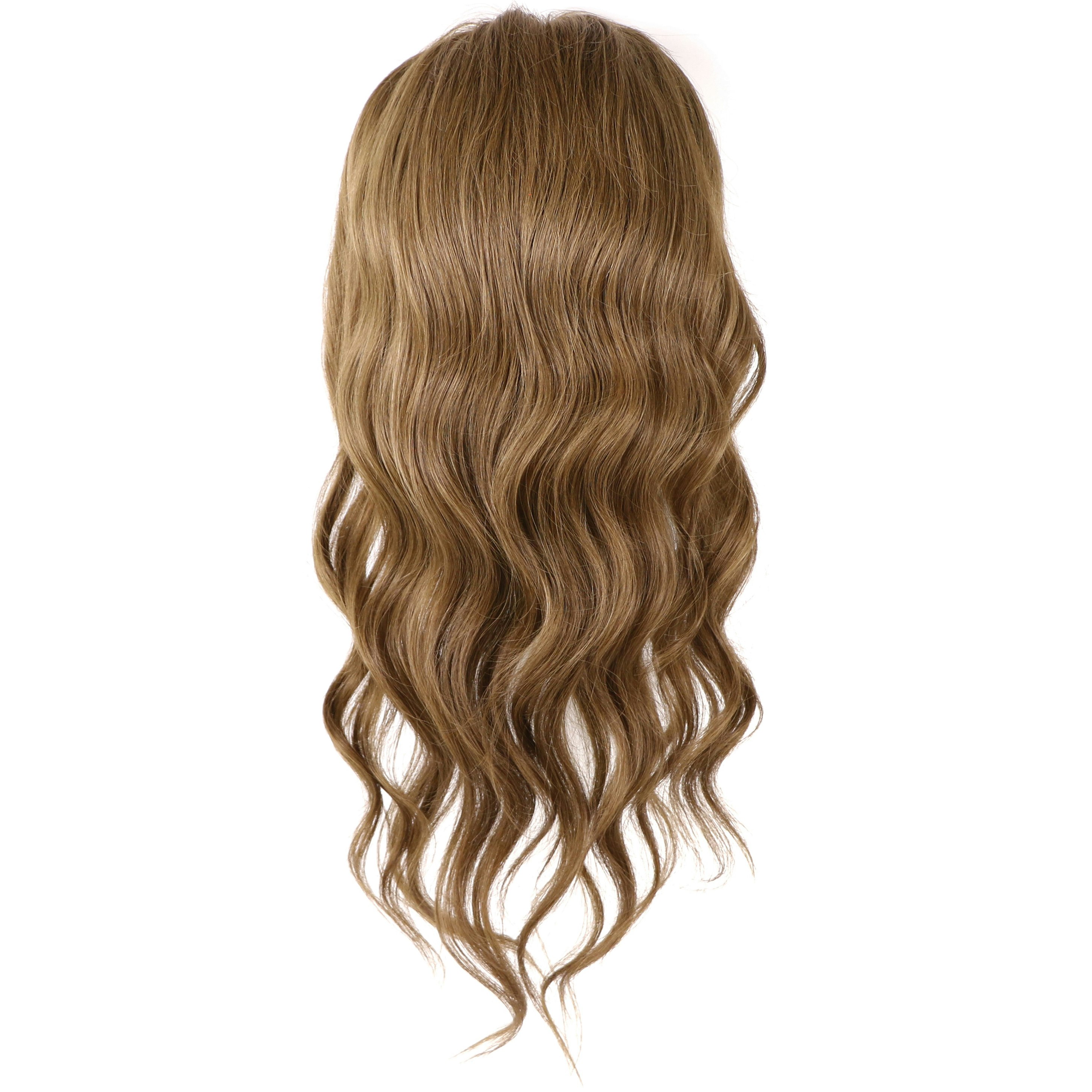 5/11
HairpeaceTM Pro Cassandra WigstentionTM
Who: Emily 

What: Hairpeace Pro Cassandra Wigstention 

Why: I was blessed with many gifts — creative talents, a sense of humor, a . . . but a super thick head of hair was not one of them. Until "meeting" the Hairpeace Pro, it had literally never crossed my mind to try a wig or extensions, but this hybrid of the two was so easy to use, I couldn't resist. You simply make a peace sign with your fingers, then use it to separate the hair in your center part — all the way back! — from the rest of your hair. Then, clip in your Hairpeace. It takes less than a minute to do and adds a staggering amount of heft to my hair. And what's sexier than tossing around a full, bouncy head of hair?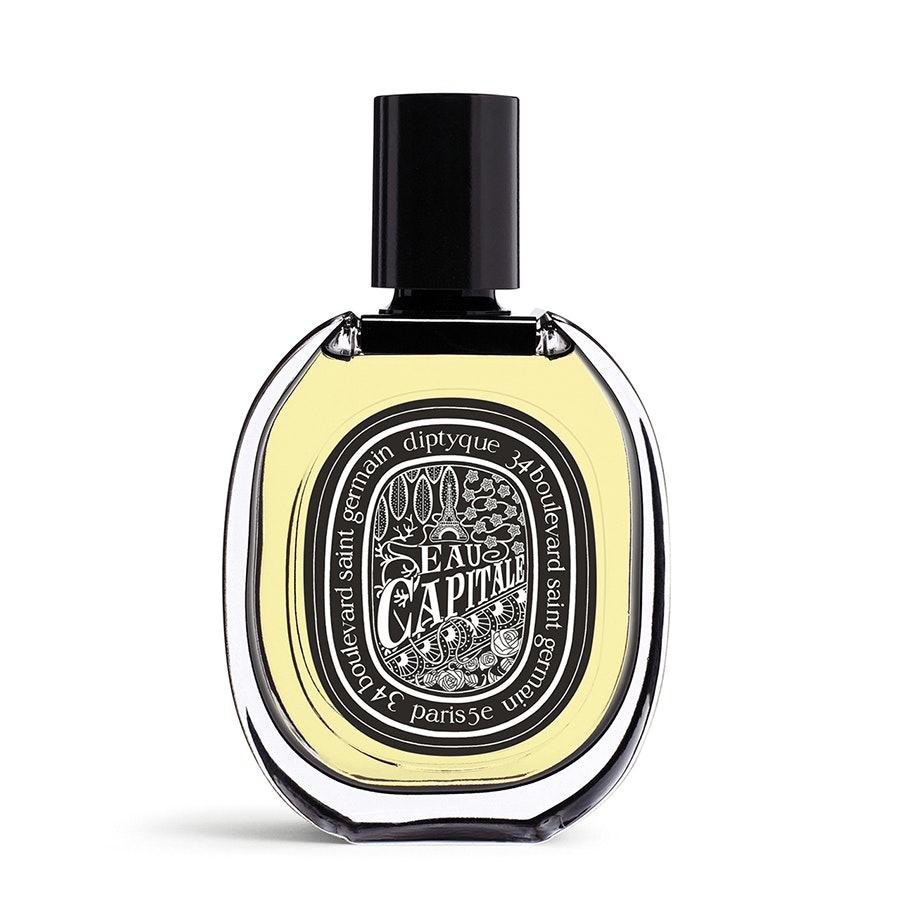 6/11
Diptyque® Eau Capitale® Eau de Parfum
Who: Thia Laurain, Social Media Editor

What: Diptyque Eau Capitale Eau de Parfum 

Why: No matter what you're planning on wearing (or not wearing) this Valentine's Day, a romantic fragrance should be the last thing you put on. This year, I'll be making Eau Capitale  my signature date night scent. This new eau de parfum is Diptyque's ode to Paris in fragrance form. The scent is a classic chypre — and the first chypre ever by Diptyque — with lush top notes of rose and pink berries swirling around a warm, woody heart of bergamot and patchouli. It's feminine, sensual, and sophisticated. Snap one up now to enjoy the limited edition rose-covered packaging, but don't despair if you miss out on this exclusive run — the fragrance will be joining the brand's core collection in classic black and white come March.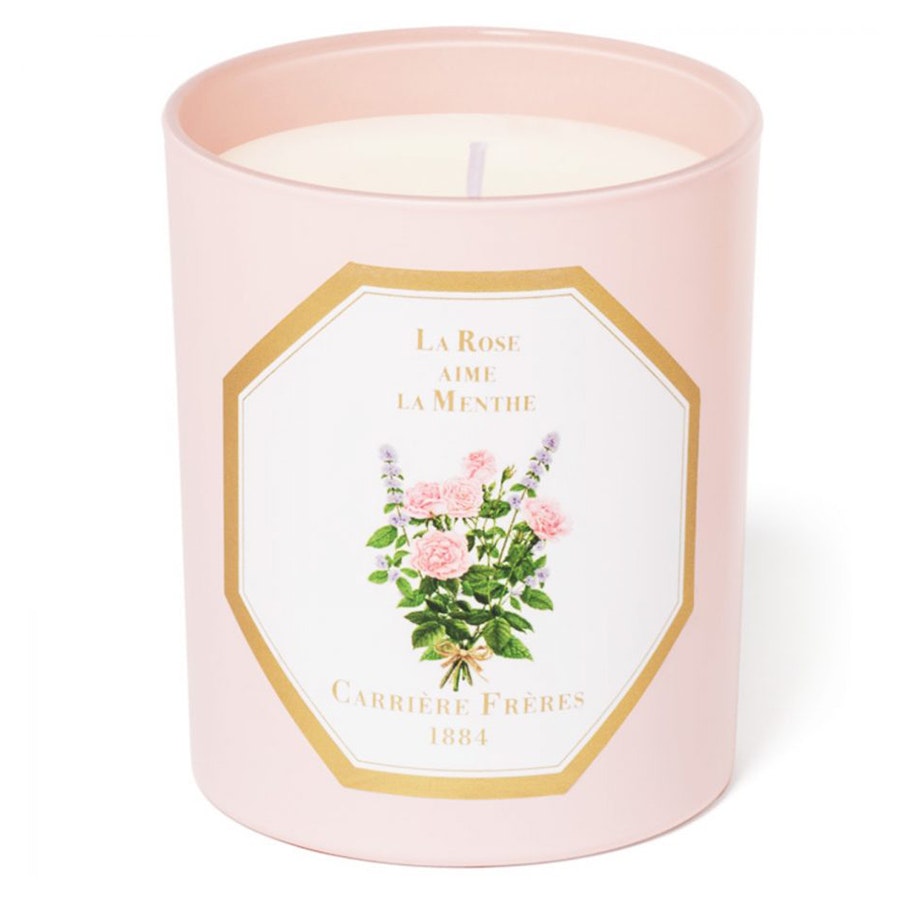 7/11
Carriere Freres® La Rose Aime La MentheTM Candle 
Who: Thia

What: Carriere Freres La Rose Aime La Menthe Candle 

Why: In addition to setting the mood with a signature fragrance, I love to light a scented candle (or three) to elevate the atmosphere for a cozy night in. This romantic candle from Carriere Freres will be perfuming the air in my apartment come February 14th. The fresh notes of spearmint cut through the heady perfume of pink roses, ensuring the fragrance reads more "botanical bounty" than "grandma's garden." Bonus: the baby pink vessel looks extra charming on any vanity, so be sure to keep it on display for February and beyond.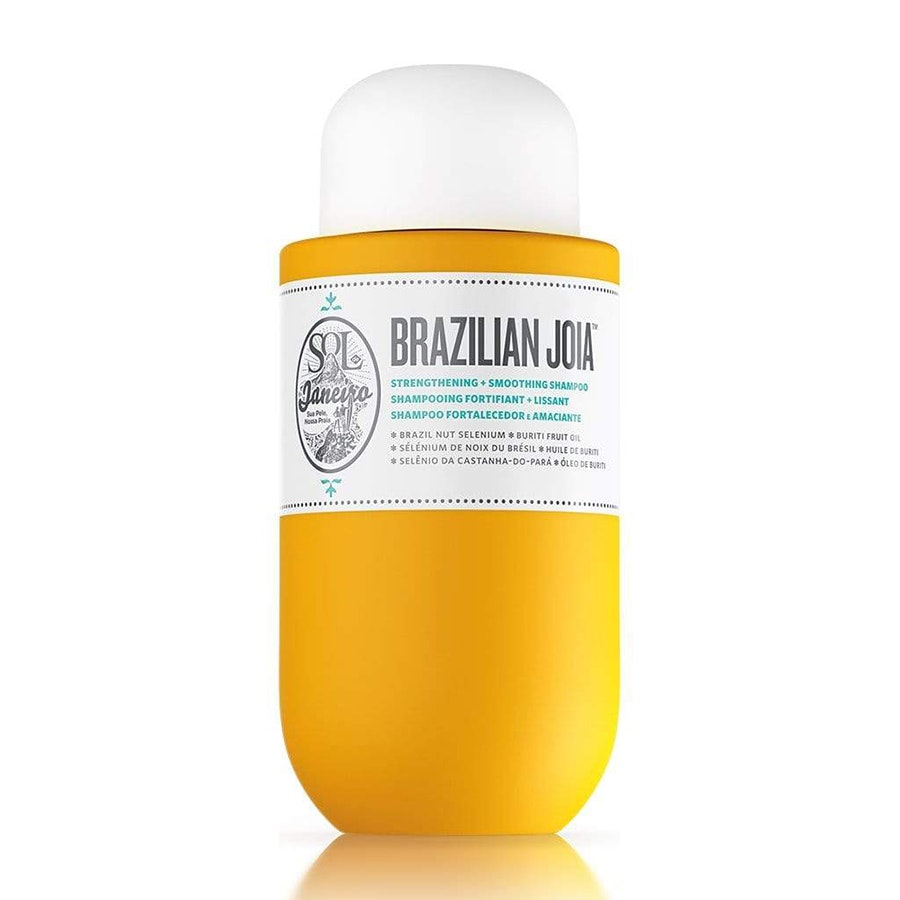 8/11
Sol de JaneiroTM Brazilian JoiaTM Shampoo
Who: Sophie Wirt, Beauty Editor

What: Sol De Janeiro Brazilian Joia Shampoo 

Why: I often feel sexiest right after I've showered — not because I'm in the buff, but because I love the smell of freshly-washed hair. So much so, I tend to prioritize scent over function when selecting a shampoo. So when Sol De Janeiro, a brand lauded for its signature, sexy Cheirosa '62TM scent, launched a shampoo, I wanted it posthaste. With notes of pistachio and caramel, it smells deliciously similar to the brand's gourmand Bum BumTM Cream (also Cheirosa '62). Plus, with Brazilian ingredients like brazil nut and buriti fruit oil, it makes my hair look just as sexy (read: shiny) as it smells.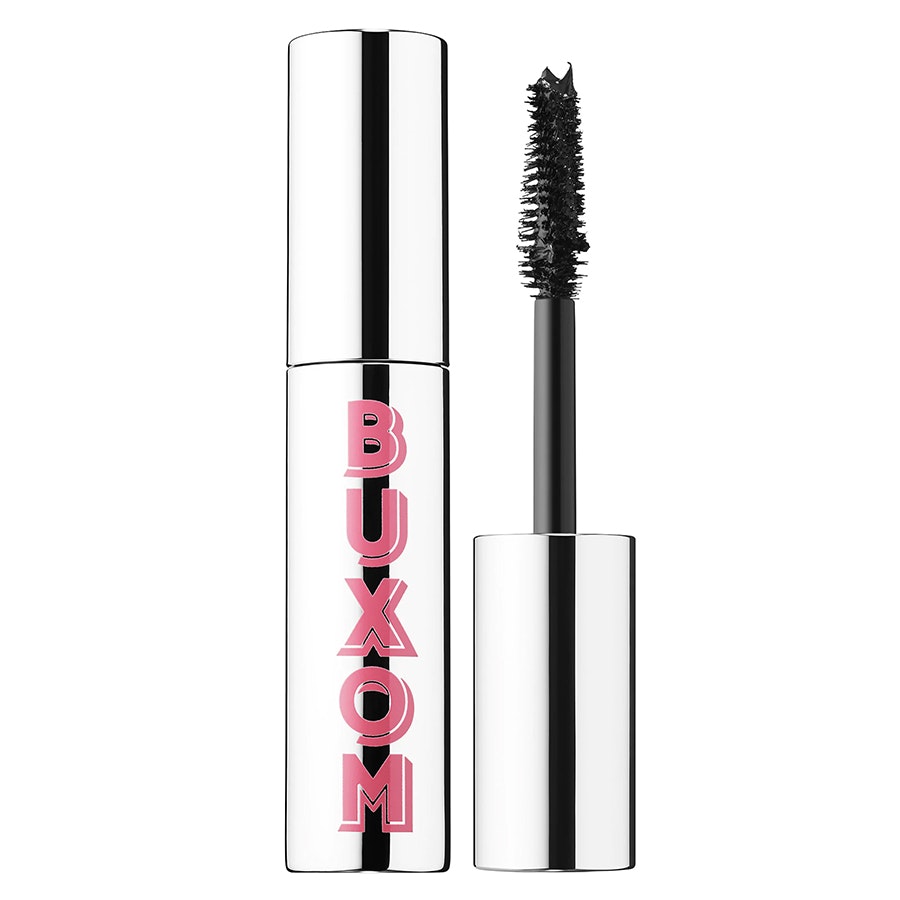 9/11
Buxom® XTROVERTTM Mascara
Who: Sophie

What: Buxom XTROVERT Mascara  

Why: Funnily enough, this "xtrovert" mascara does, in fact, inspire extroversion: the first time I wore it, I found myself gregarious with a stranger who'd asked me whether my lashes were real. This mascara is not for the faint of heart; if you prefer an au naturale look, search elsewhere. But, if you're craving a seductive, bedroom-worthy lash, I can virtually guarantee that this inky noir formula won't disappoint. It's both incredibly lengthening and volumizing (sure to satisfy both mascara camps), and its hourglass-shaped brush hugs the lashline in juuust the right places.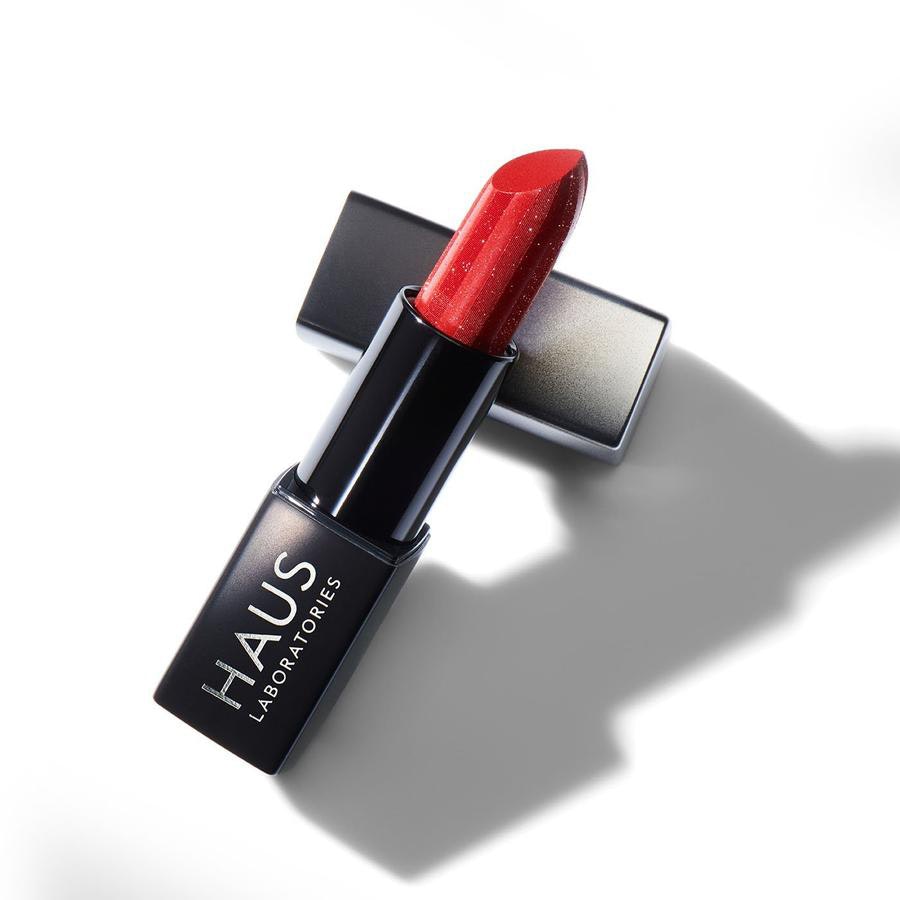 10/11
HAUS Laboratories® Sparkle Lipstick in Burlesque®
Who: Cat Matta, Copy Editor & Fact-Checker 

What: HAUS Laboratories Sparkle Lipstick in Burlesque 

Why: I've been rocking a bold red lip on date nights for as long as I can remember. It is, after all, the mother of classic beauty looks. Yet, aside from slight variations in shade and shine, there haven't been many ways to truly glam it up that I would personally reach for (blinding, gritty glitter, I'm talking about you!). However, this Sparkle Lipstick from HAUS Laboratories has become my go-to for a shimmery red lip that enhances my look, not distracts from it. The creamy formula is a subtle metallic, with only a smattering of grit-free specks of glitter. Plus, it's longwear and universal for all skin tones. The hue itself is called Burlesque, which instantly makes me feel sexy when I swipe it on.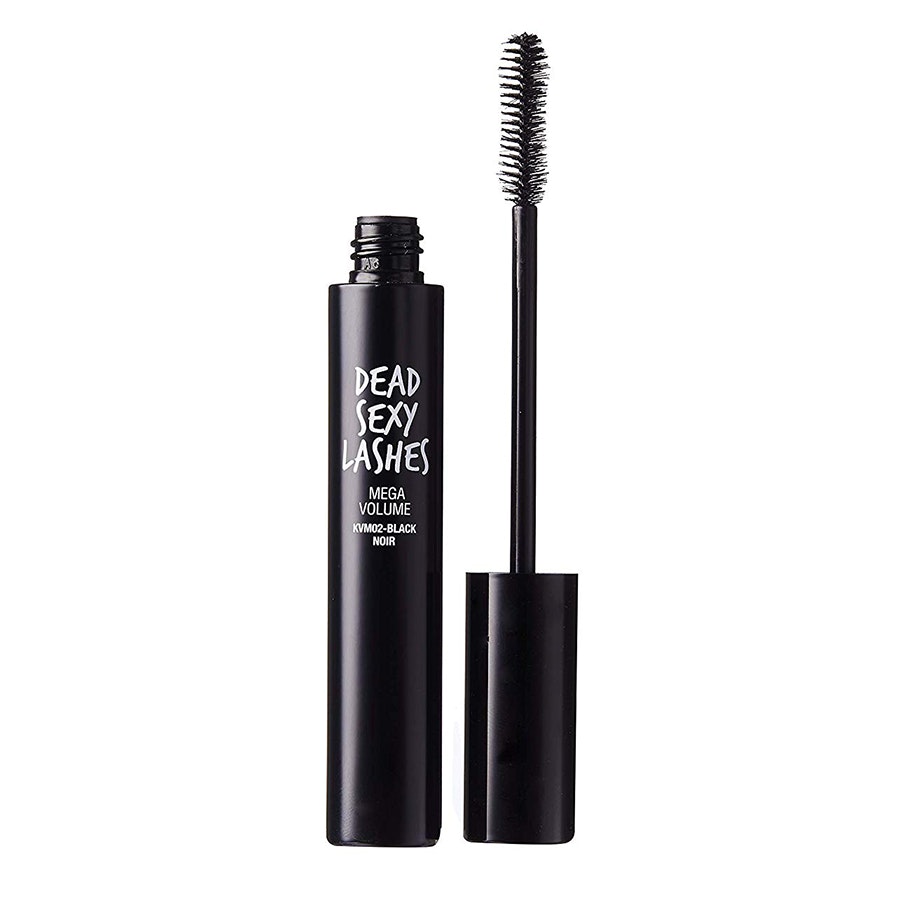 11/11
KISS® Professional New York Dead Sexy LashesTM Mega Volume 
Who: Cat 

What: KISS Professional New York Dead Sexy Lashes Mega Volume

Why: For more than 25 years, I was a staunch loyalist to a particular mascara. No other brand could pry me away from it. Then, along came Dead Sexy Lashes Mega Volume from KISS. The formula is thick, but not clumping, and dries in a flash. And, it truly stays on all day without smudging or flaking. The brush's bristles adroitly separate and coat lashes for intense volume and definition, while the wand's elongated hourglass shape ensures easy application on the inner and outer corners (which also means it's much easier to avoid accidental contact with eyelid skin). Almost instantly my lashes look thicker, darker, and significantly more dense — perfect to flaunt on a night out and beyond.
Some complimentary products were provided to the authors for the purpose of writing this article.

Product prices may vary from the time this article was written.

Allergan® may receive commissions for purchases made through links in this article.