I am not a morning person. Hence, I jump at any opportunity to try something that can shorten my morning routine. And, if it can make me look even better in the process, I get hooked. Add to that my dream of long, lush lashes, and it was only a matter of time before I hopped on the lash extension bandwagon. When the opportunity to try a unique, European lash extension brand came along, I jumped at the chance. Little did I know that getting them would not only expedite my routine, they would transform it for the better. 

It's important to remember, though, that doing your homework is essential before booking a treatment that gets so close to your eyes with powerful adhesive (you only get one set of eyes, people!). To ensure that your own lash appointment — and results — are nothing but fabulous, keep reading. Below, my personal experience as a first-timer and novice in the lash world, plus little tidbits I learned along the way.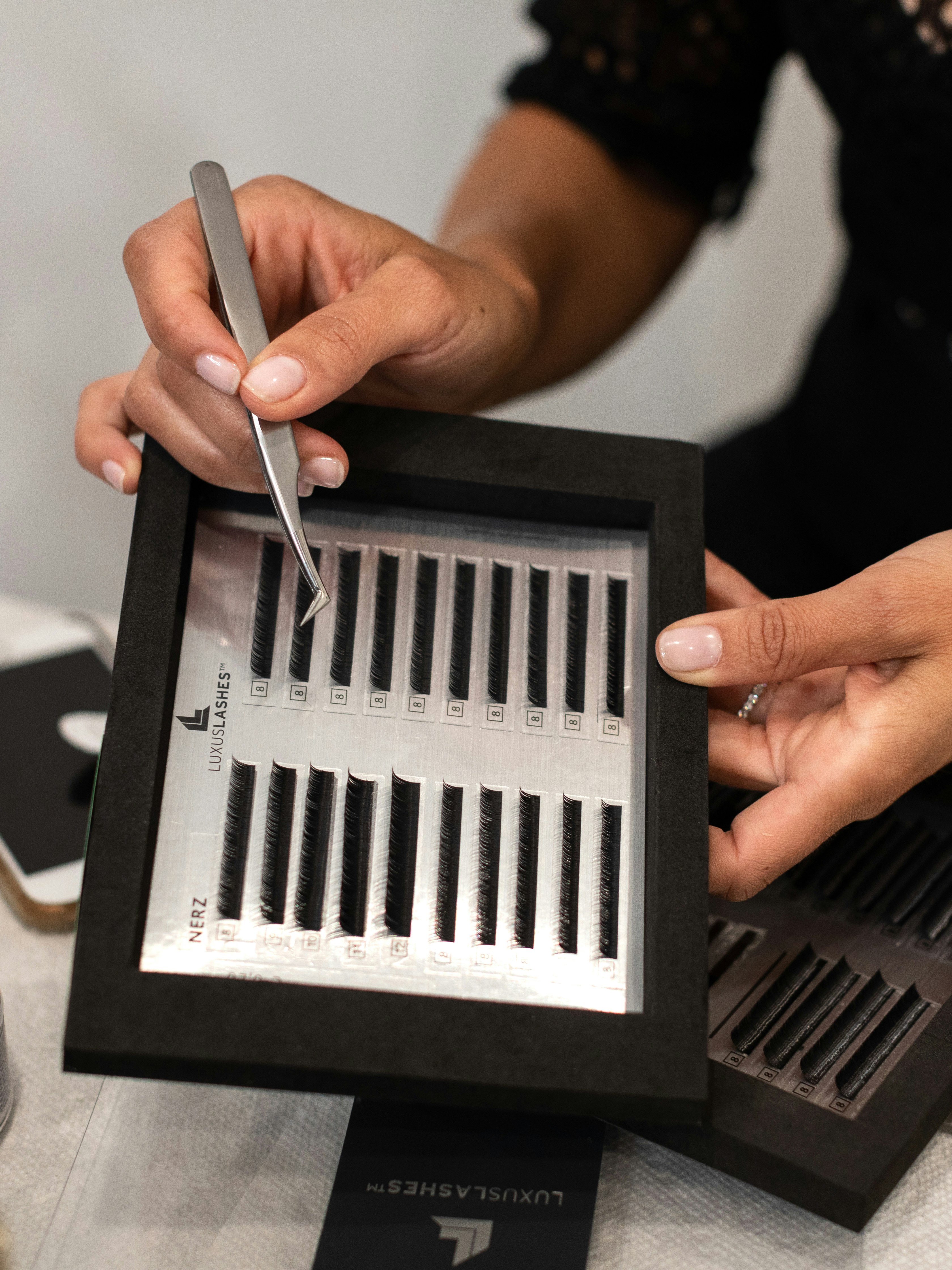 Lash Extension Lesson #1:
Finding the right place and product matters.
Although I've seen many enviable lash extension results, I have heard equally as many unfavorable stories. So, there were two things that concerned me: extensions destroying my natural lashes, and the false lashes falling out garishly unevenly. I decided it was best to corral as many recommendations as possible, and, as with anything, do my research. One place that was lauded both by word of mouth and online caught my attention: LUXUSLASHESTM. It also held a bit of mystique — it's the only place in the entire country where one can get a specific kind of bougie European extensions.

Founded in 2008 by Regina and Henrik Foltynek, LUXUSLASHES quickly grew to become Europe's leading eyelash extension brand, with multiple training academies. Jessica Lasisch, an esthetician and pioneer of the first-ever lash extension studio in Linz, Austria, quickly became a fan, and proceeded to become the brand's first exclusive distributor in the U.S. Her posh studio on Manhattan's Upper East Side is where I giddily headed for my first-ever lash extensions one sunny afternoon.

Upon my arrival, Lasisch and I immediately hit it off, and she quickly calmed my worries by assuring me that the EU-certified, faux mink lashes would not only amp up my lash length and volume, but, due to their highly flexible glue, they wouldn't destroy my natural lashes. When they grew out, they would fall off during my regular lash lifecycle, as they'd be applied individually. This would allow any new (real!) lashes to fill in almost undetectably. Sold.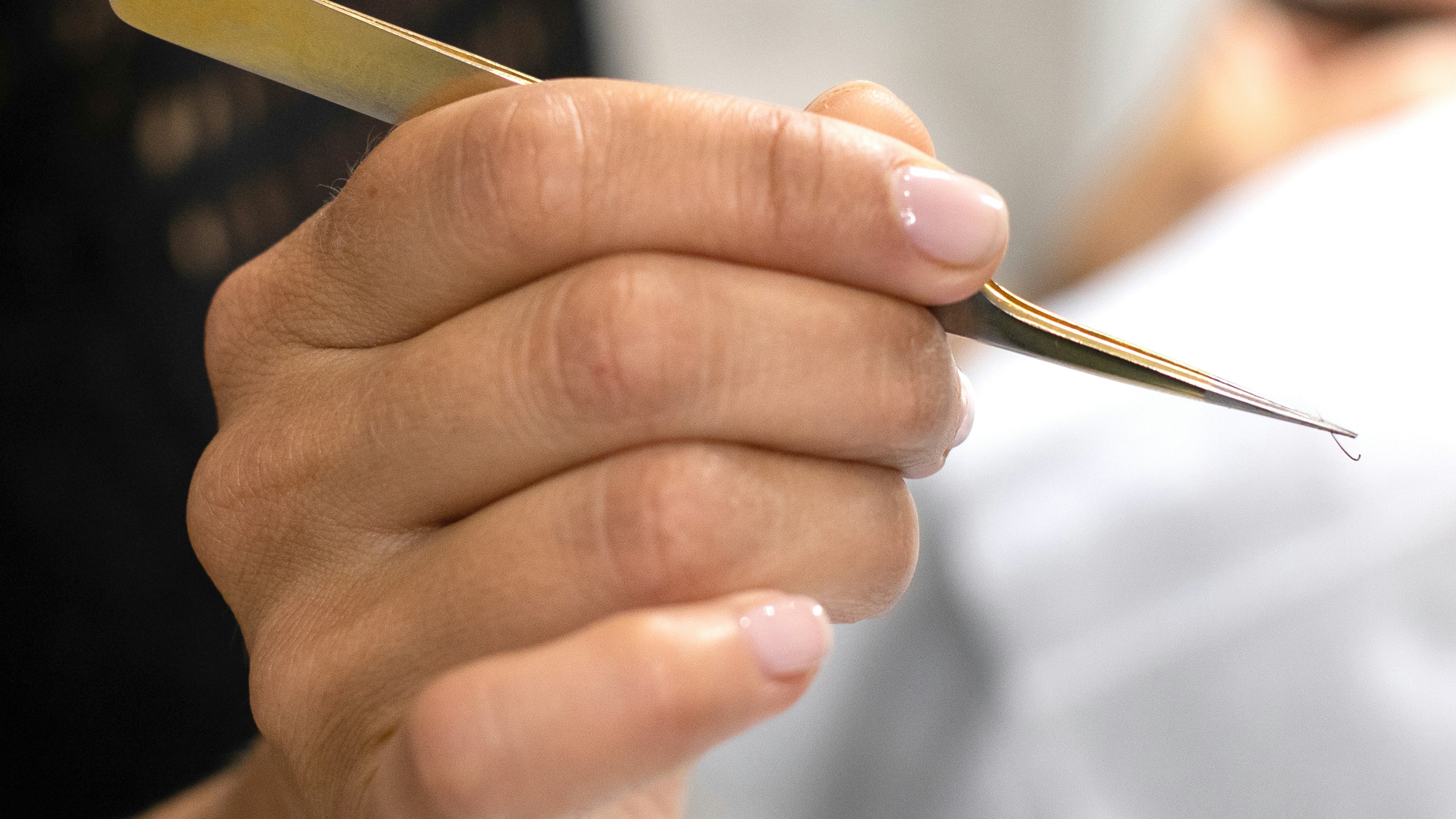 Lash Extension Lesson #2:
Lash application takes time, but it's not necessarily unpleasant — and it's totally worth it.
Key worries quelled, my only concern dwindled down to how I would be able to lie still with my eyes closed for the almost 90 minutes it would take to apply them. Thankfully, Lasisch offered me a glass of champagne, which I gladly accepted, and assured me that many of her clients end up sleeping through the application. She then slipped little half moon-shaped protectors on my bottom lids (so the glue wouldn't come in contact with my skin) and went to work. 

Although I didn't fall asleep, the experience was meditative. Lasisch and I sat mostly silent, as she painstakingly applied multiple extensions to each lash — 140 lashes in all (something I can only imagine takes a heroic amount of diligence, precision, and patience, which I could never possess). Interestingly enough, I hadn't had an inkling that someone playing with your lashes could be almost as pleasant as someone playing with your hair, but it was. As Lasisch brushed my lashes after every few applications, I found my mind drifting away in serenity.

About an hour and 15 minutes later, the application was complete. I opened my eyes and tried to snap my brain back into my surroundings. When I did and looked in the mirror, I instantly felt transformed. Although my own lashes are relatively long, they are also fairly light and far from thick (in fact, people usually only notice their length when seeing my profile). This is all to say that no amount of curling or mascara has ever been able to make them glamorous. But, with all 140 lash extensions in place, I felt a level of elegance I had never before experienced. Barely feeling their presence at all, I batted them shamelessly as I glanced at myself from all angles. This was something I could totally get used to. In the span of only minutes since first seeing them, I wondered out loud how I would be able to ever live without them.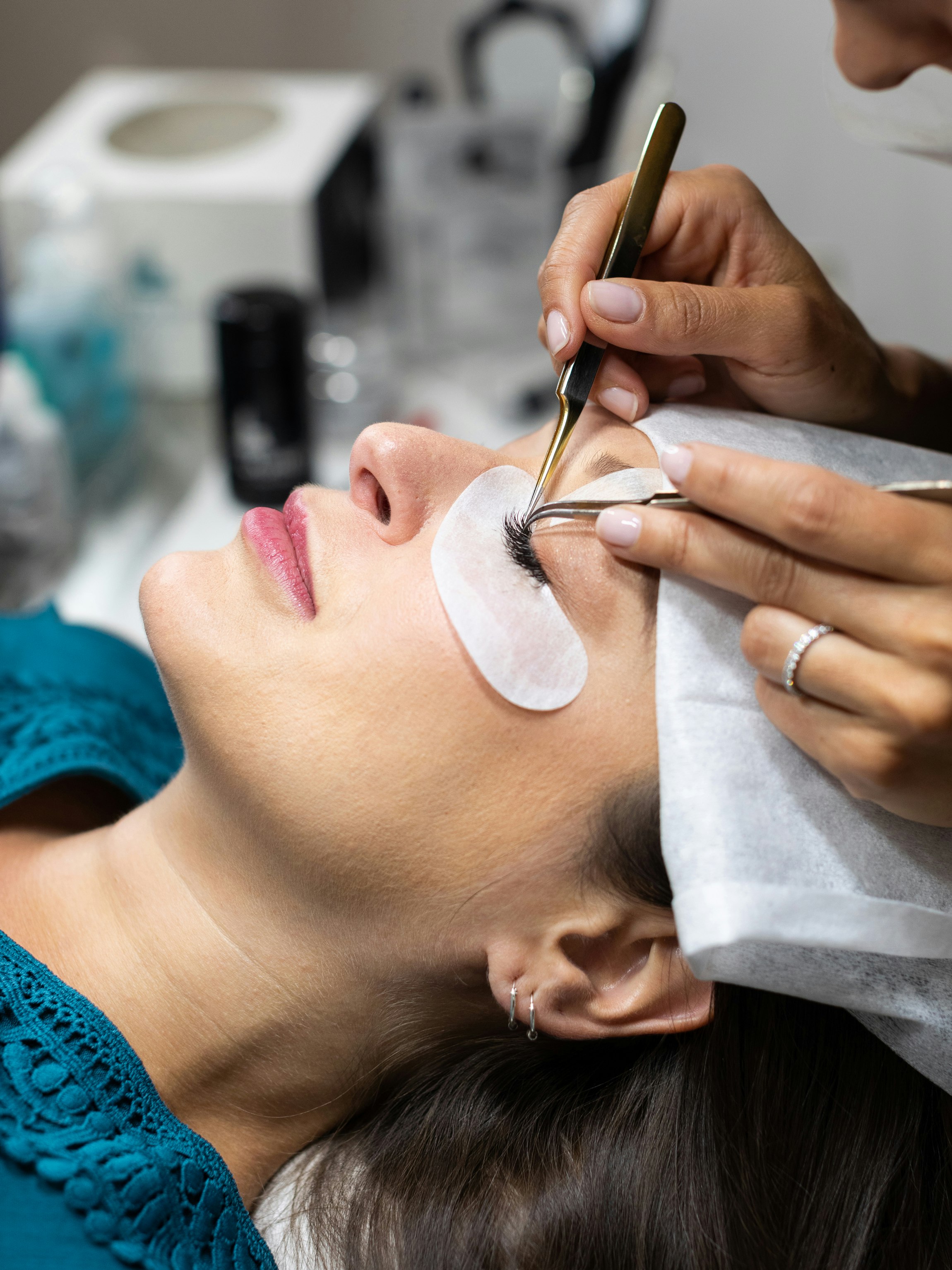 Lash Extension Lesson #3:
Lash extensions are a morning routine game changer.
Not only did the extensions transform my look into something otherwise unachievable, they completely changed the way (and amount of time it took) for me to get ready in the morning. For years, I had been at a solid hour-15 from my first step in the shower to out the door. But the extensions elevated my look so well, I ended up ditching the majority of my makeup routine. I went from compulsive procedural steps of foundation, powder, eyeliner (always!), eye shadow, mascara, and brow pencil to simply evening out my skin tone with said foundation and powder, and darkening my brows. (If that doesn't seem like such a huge time-saver to you, please consider the fact that my eyeliner of choice has always been liquid with an ultra-fine brush tip — ergo, I could either swipe the liner right on or spend 20 minutes and countless Q-Tips® correcting it.) When all was said and done, with the extensions, I could get ready (shower included) in 30 minutes or less. 

The freedom this afforded me cannot be understated. Rather than letting my lazy side contemplate the cost/benefit ratio of taking over an hour to get ready for a short outing, like lunch, I was game for all. Instead of doing mathematical gymnastics to calculate when to start getting ready and what to wear (plus travel time) to meet up with someone at a specific time, I just hopped in the shower and went on my way. With my lashes already dolling me up, I didn't feel the need to fret over what to wear, either — I felt confident about my appearance, even in my frumpiest getup.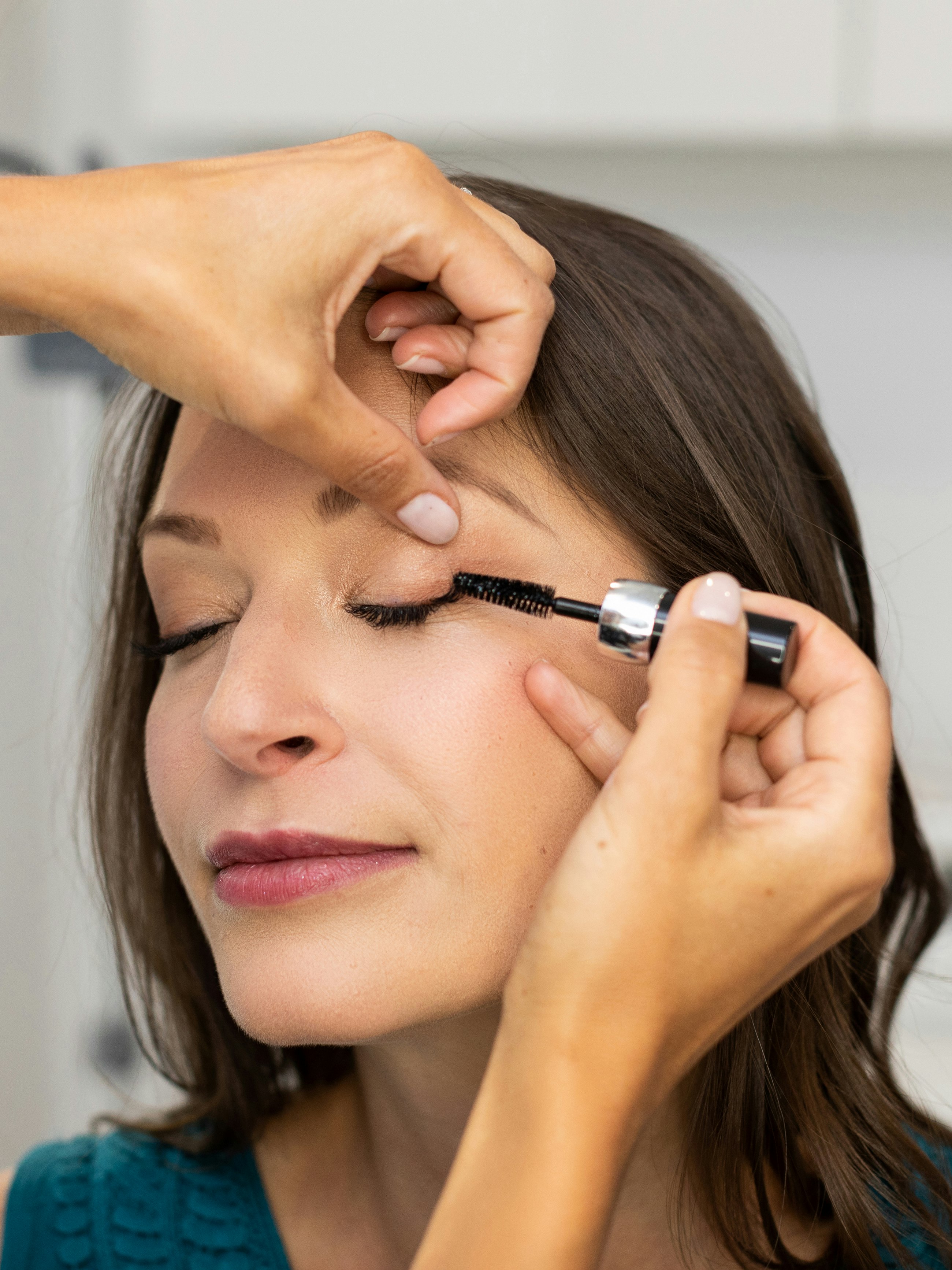 Lash Extension Lesson #4:
Lash extensions can be surprisingly easy to maintain.
Some people may say that great lash extensions take work to maintain, but whether it was Lasisch's expert application, the quality of LUXUSLASHES, or a combination of the two, I didn't find that to be the case. In fact, their low-maintenance was a significant factor in my time-savings. 

I kept them clean as could be (an important step in the maintenance of any beauty product) with the brand's signature Cleansing Foam ($25). The oil-free cleanser is so light and gentle that, at first, I was a bit suspicious of its efficacy. Yet, the little-bottle-that-could powered through all the makeup and grime it encountered. Key as well, was the Eyelash Serum ($70) Lasisch instructed me to apply day and night. This helped to grow and strengthen my own lashes, thereby extending their individual lifecycles and the wear of the extensions attached to them. I also used the Eyelash Sealer ($65), more so when new natural lashes started growing in; it doubles as a mascara, and for a while I was more than pleased with the look of the naked extensions.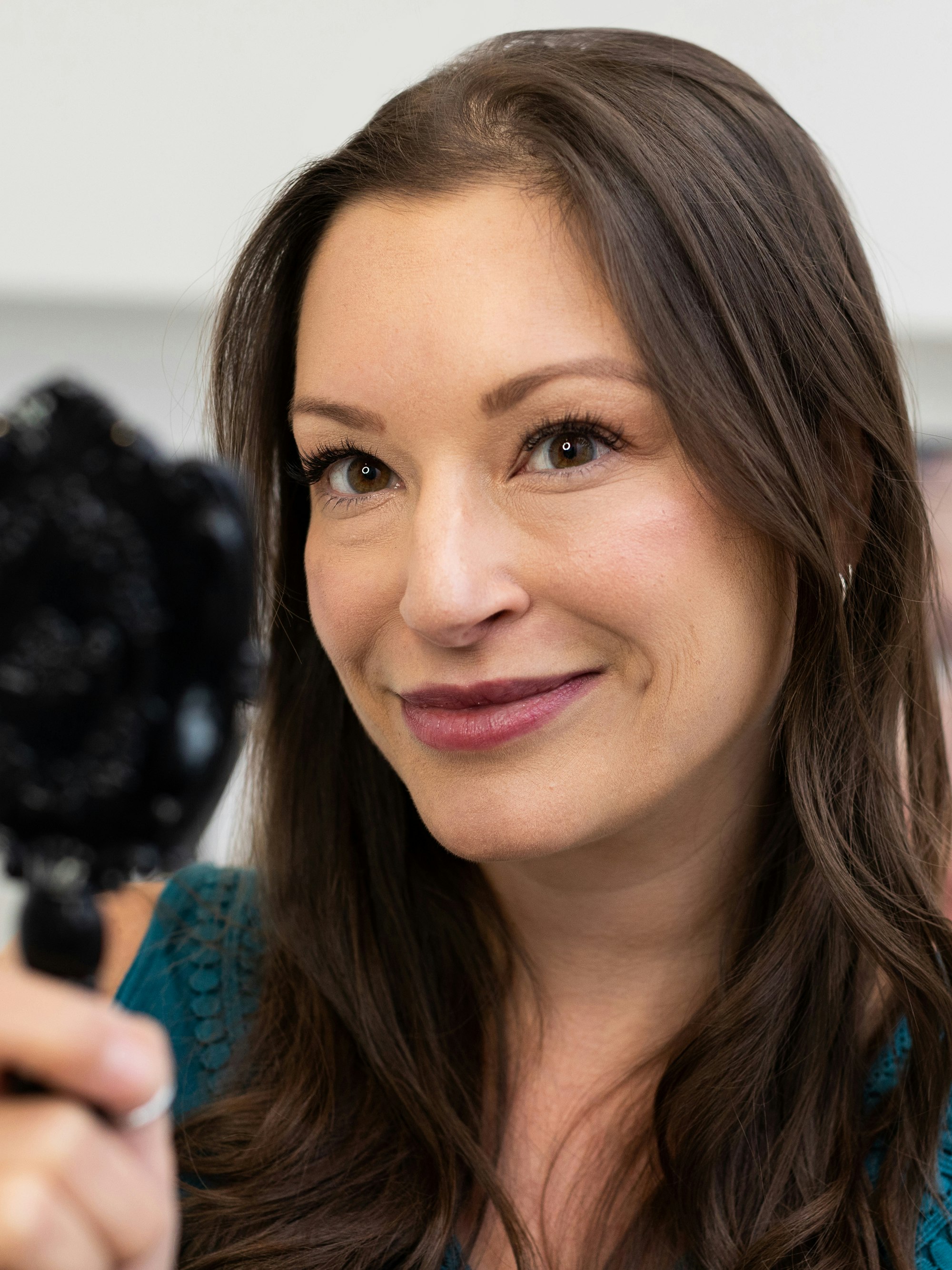 Lash Extension Lesson #5:
All good things come to an end, and sometimes they've changed you for the better.
Ultimately, the LUXUSLASHES extensions were so strong and durable, they clung to my natural lashes through to their death. And, as promised, the process of old lashes with extensions falling off and new natural lashes growing in was subtle. Never did I feel like their shedding was perceivable, even when the last extension-clad lash washed away in my hand. All in all, my lashes lasted and looked great for a full month. Even as the extensions dissipated, the Sealer kept my lashes looking blacker than any mascara I've ever tried.

Now that they're all gone, I miss them terribly and can't wait for my next appointment. However, wearing only extensions, sans eyeliner, mascara, and eye shadow, gave me an appreciation for my no makeup-makeup look. (Not to mention a quick morning routine.) Now, most days, I only add mascara to my foundation and brow pencil in the morning. Give me 32 minutes, and I can be off to meet you anywhere.


Complimentary service was provided to the author for the purpose of writing this article.