On the hierarchy of gimmicky beauty products, wrinkle patches — sticker-like sheets that purportedly fade fine lines and wrinkles overnight — seem pretty near the top. Nevertheless, they might just have some merit: wrinkle patches, particularly those made of silicone, address two primary causes of fine line and wrinkle formation. 

The first is dehydration. (Dehydrated skin isn't plump and smooth; instead, it's crepey and etched.) Patches made from silicone, and silicone-adjacent materials like cellulose, combat crepiness by drawing moisture to the skin's surface, thereby giving it a plumper appearance. Moreover, these materials are occlusive, so they prevent moisture from escaping overnight. The result: plumper, smoother-looking skin come morning. 

Secondly, wrinkle patches can, ostensibly, flatten the skin and restrict the muscle movement (albeit not entirely, and only while you're wearing them). According to science — and, anecdotally, my boyfriend's propensity for knitting his brow at 2 a.m. — many people's facial muscles are prone to mid-slumber movement, particularly during REM sleep. So, even if you stay poker-faced during the day, your muscles might have other plans come bedtime. Add that to the fact that your skin loses moisture overnight, and the concept of "beauty sleep" seems a sham. 

Wrinkle patches, on the other hand? Not so gimmicky after all. Below, shop the best facial patches for wrinkles — from heart-shaped stickers for your decolletage, to "microneedling" wrinkle patches spiked (quite literally) with retinol.
Editor's Note
Retinol shouldn't be used by women who are pregnant, considering getting pregnant, or nursing. Please consult with your doctor before use.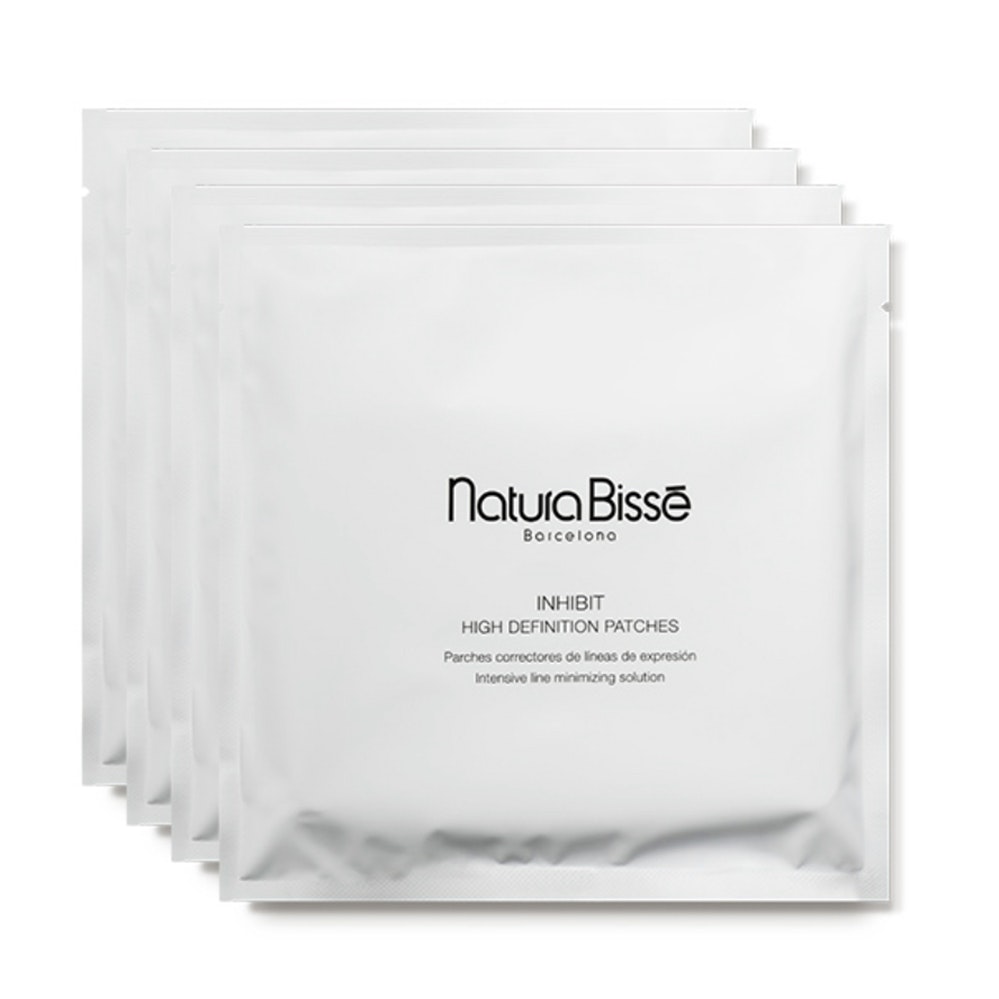 1/7
Natura Bisse® InhibitTM High Definition Patches
These patches contain hydrating hero hyaluronic acid, which plumps skin nearly on contact. Most notable, though, is the blend of anti-aging peptides, which support collagen production over time, and therefore, soften fine lines. Each box contains four "treatments" comprised of five targeted strips for various areas of the face.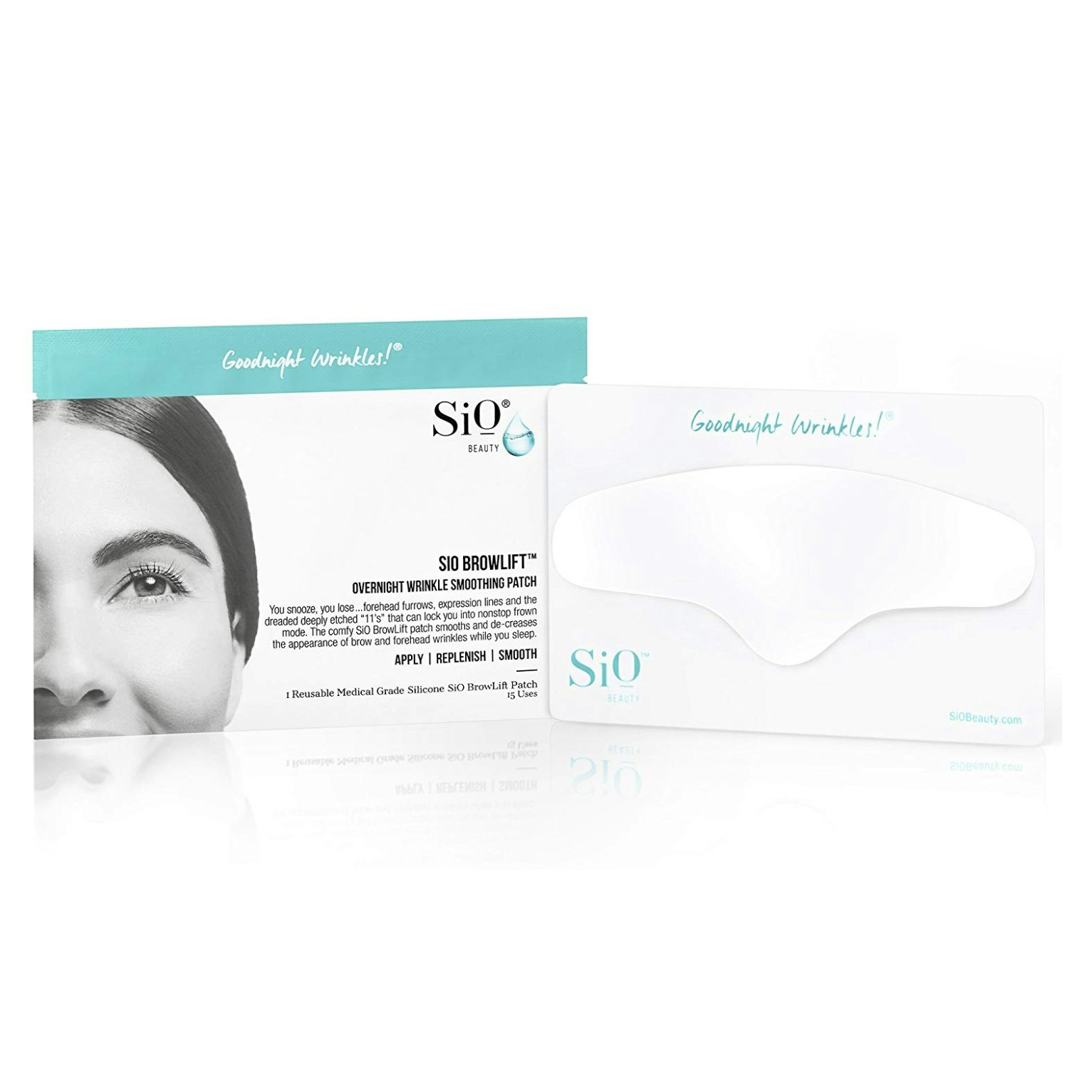 2/7
SiO BrowLift® 
Forehead furrows are virtually inevitable, but these silicone SiO patches can help.. Once you've adhered the strip, which covers the entire forehead, prepare to suspend all upper face activity — these patches are strong. (Nighttime grimacing, be gone!) This intensity lasts for up to 15 uses — just be sure to cleanse them in between.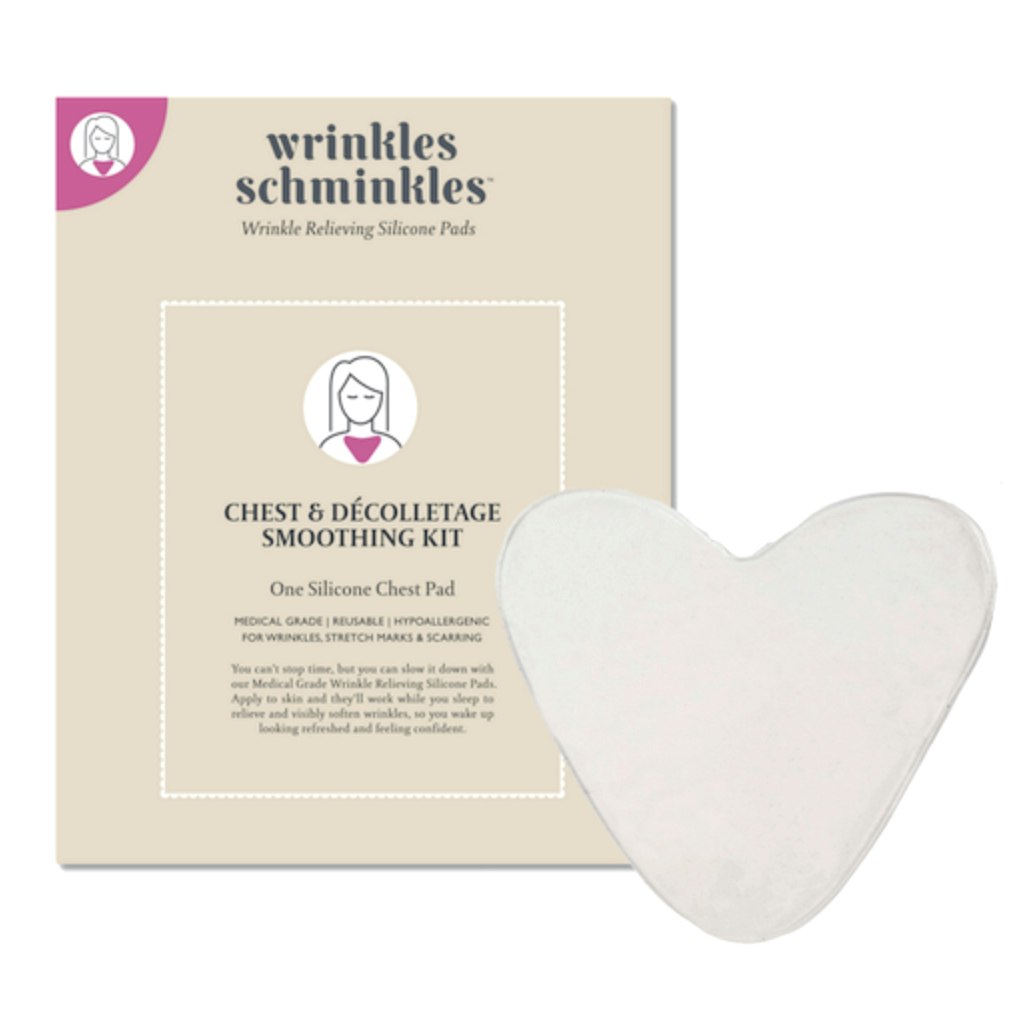 3/7
Wrinkles Schminkles® Chest & Décolletage Smoothing Kit 
Side sleepers — your cozytime position could be creating etches and crepiness in your chest area. These silicone patches work twofold to smooth existing creases and prevent new ones from forming. Simply stick the heart-shaped pad to your decolletage, clock in some zzs, and wake up to a smoother-looking chest area. Best of all, these pads can be reused up to 30 times.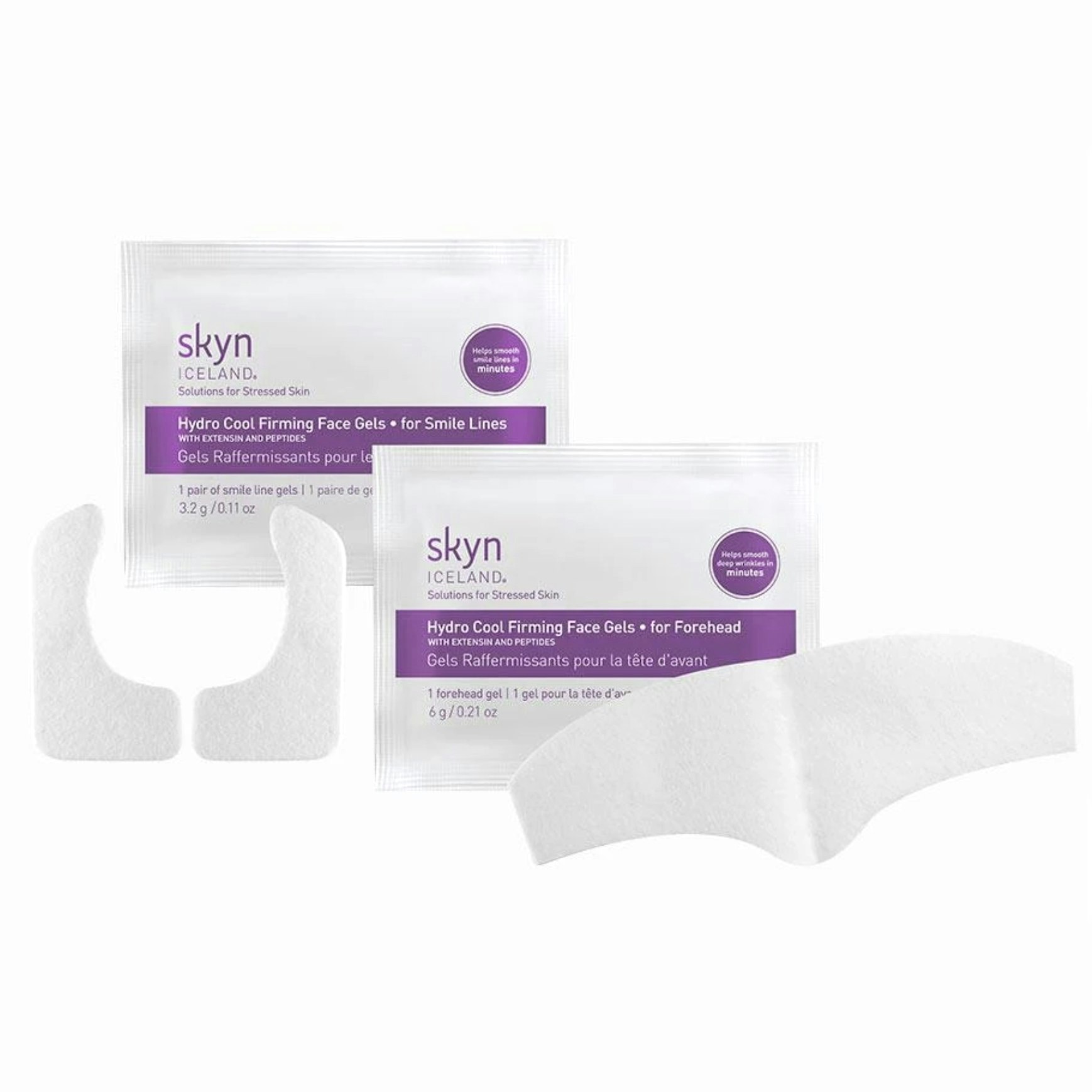 4/7
Skyn Iceland® Hydro Cool Firming Face Gels
If overnight silicone patches for wrinkles sound too cumbersome, consider this speedier, silicone-free approach. With a total of eight applications (four for smile lines, four for forehead), each set delivers four 10-minute treatments that can hydrate (read: plump fine lines!) for up to 24 hours.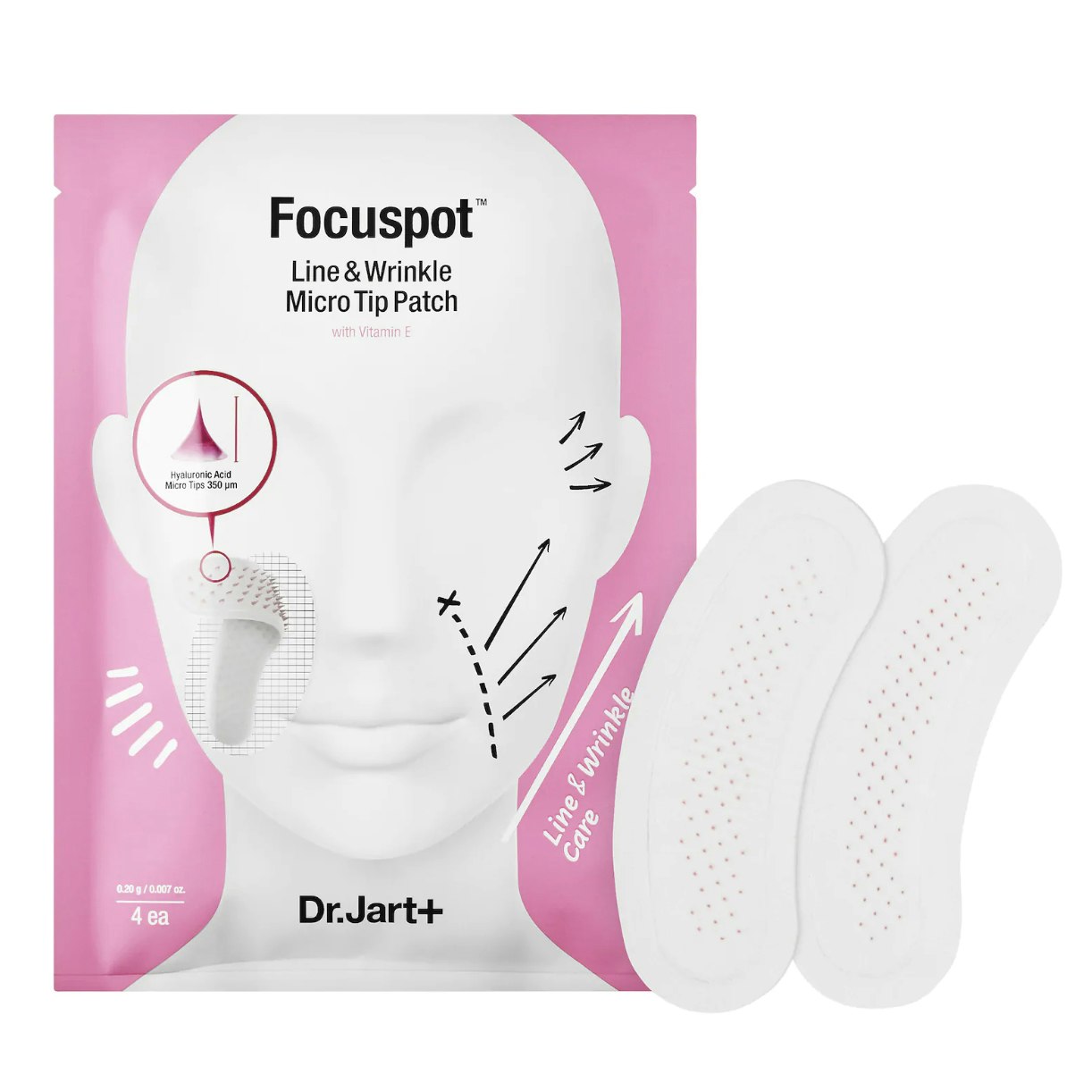 5/7
Dr. Jart+® Focuspot® Line & Wrinkle Microtip Patch 
If you're beginning to notice faint lines appearing at the corners of your mouth, these clever little patches might just help give them the boot. Peptides (i.e. proteins responsible for skin bounciness and thickness) linger with hyaluronic acid; both ingredients are delivered via miniscule microtips, which essentially pierce the skin, thereby allowing the ingredients to penetrate more deeply. Once in place, these tiny spikes dissolve, leaving nothing but a smoother smile area behind.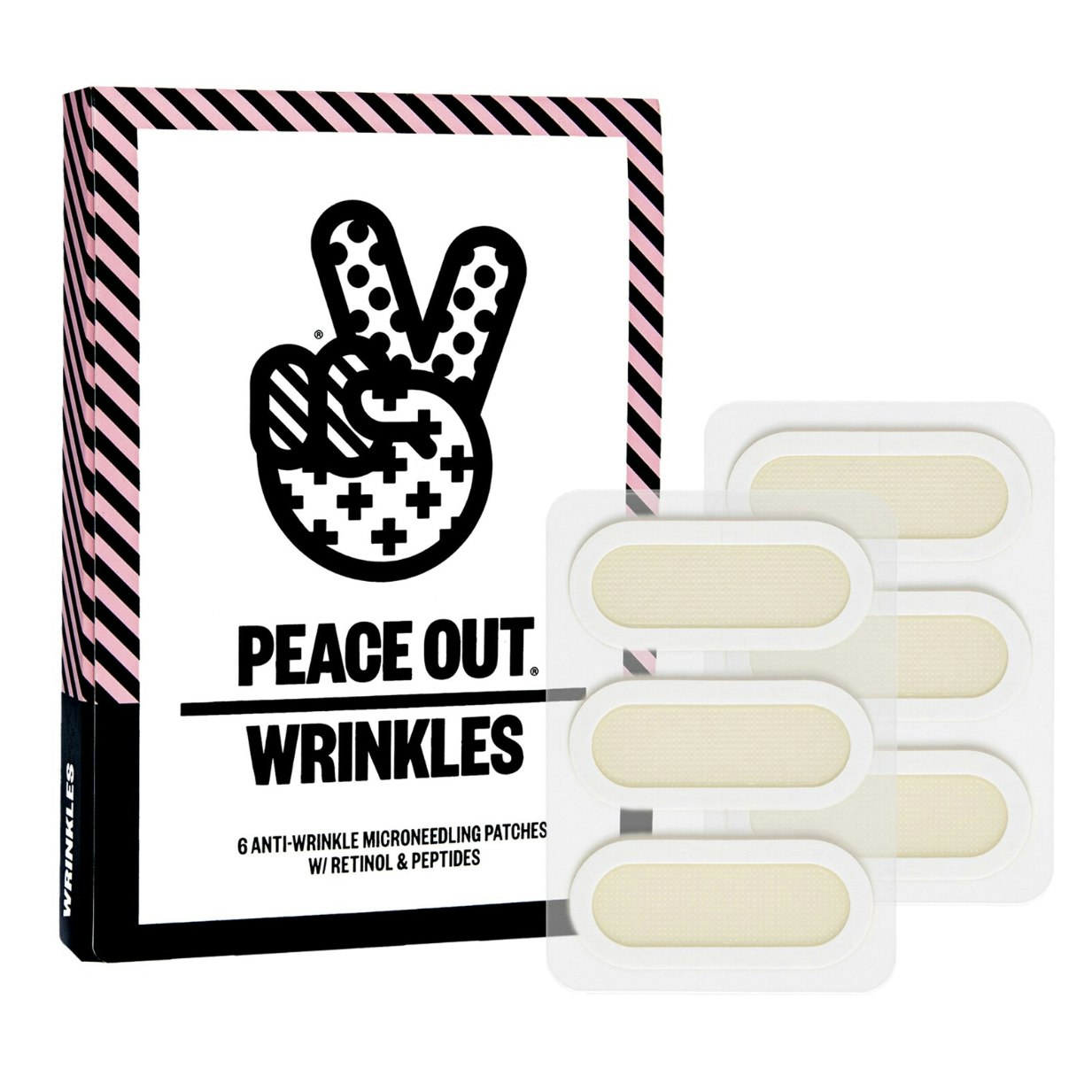 6/7
Peace Out® Microneedling Anti-Wrinkle Retinol Patches
Retinol, one of the most lauded line-smoothing ingredients, takes center stage in these anti-aging patches. The fingernail-sized strips also draw inspiration from microneedling. Each strip is dotted with tiny, needlelike protrusions; these spikes create miniscule openings in the skin, thereby allowing the retinol to penetrate more deeply. The patches are made, not of silicone, but of cellulose — a plant-derived ingredient that is similar to silicone's gummy, moisture-trapping consistency. Feel free to smack these oblong stickers wherever you please (there are six of them per box). Retinol's effects are cumulative, so you'll have to be diligent to notice a real difference; that said, the patches are also loaded with hyaluronic acid, which can plump skin in seconds.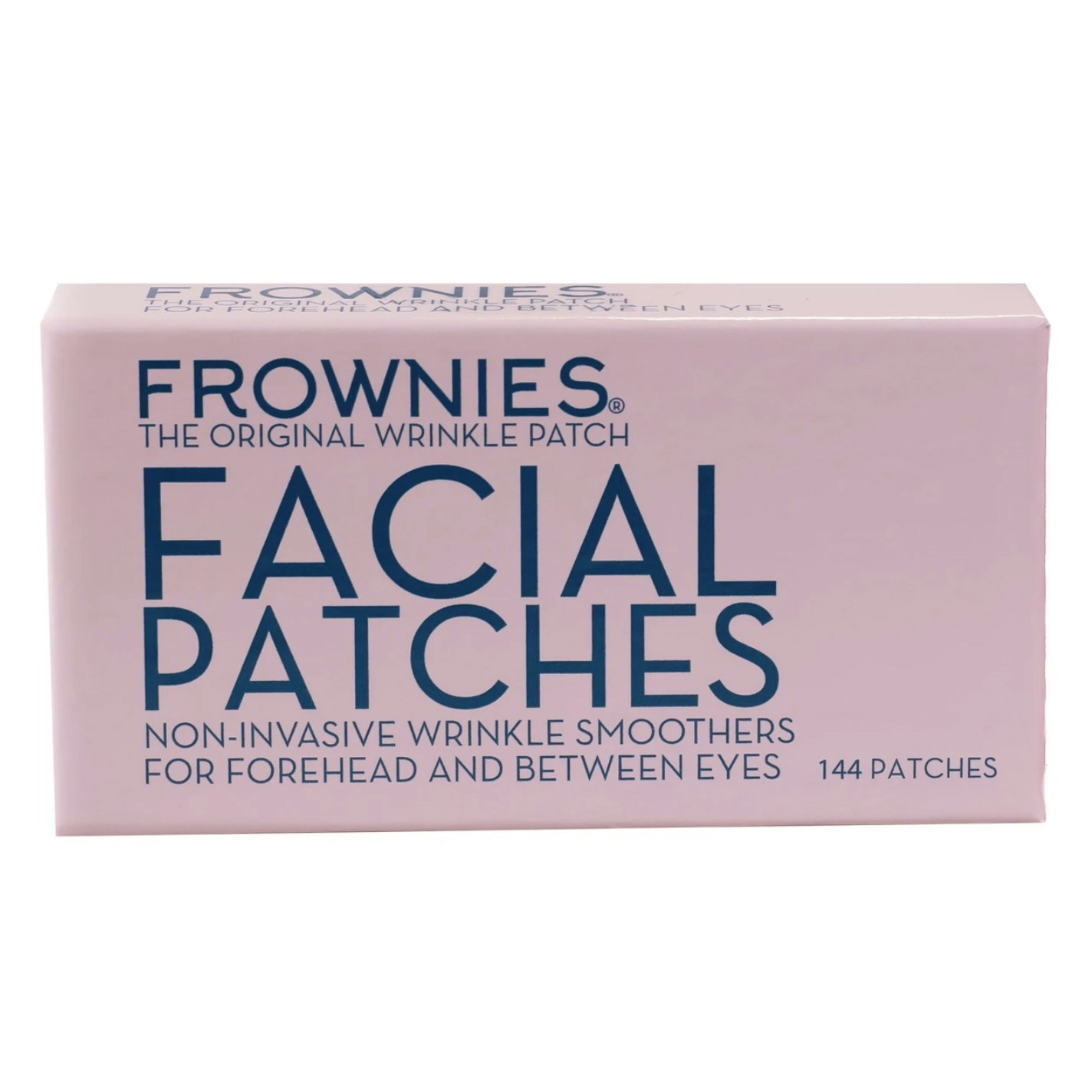 7/7
Frownies® Facial Patches
Admittedly, these patches are not made from silicone or cellulose, but we'd remiss to include them; Frownies is credited as the original purveyor of wrinkle patches. More sheet than patch, these paper-based wrinkle adhesives can be cut to fit any area that's particularly mobile. Once wet, they hold the skin taut while simultaneously hydrating the area (similar to a paper sheet mask). Adhere over your anti-aging skincare of choice to glean the biggest benefit. With 144 patches per box, there's no reason not to slap 'em on every night.
Some complimentary products were provided to the author for the purpose of writing this article.

Product prices may vary from the time this article was written.

Allergan® may receive commissions for purchases made through links in this article.