We're selective about the formulas we use on our hair, skin, and nails. The Spotlyte 7TM highlights recently-released and/or noteworthy products you can add to your makeup bag, one day at a time. Let's go shopping.
Since I discovered the Korean beauty trend of glass skin — skin that's so clear, luminous, and smooth, it's almost glass-like — I've dabbled in every possible methodology for achieving the look. Through my quest, I've discovered quick fix products that deliver glassy skin in a flash, as well as zillion-step K-beauty routines that deliver longer-lasting luminosity (alas, the latter requires dedication and time). Somewhere between one-step solutions and lengthy routines, I discovered another path to success — essences.

Popularized by Korean skincare, essences are precursors to subsequent skincare products, usually applied directly after cleansing and right before serum. Not quite serum, not quite lotion, essences are typically watery and easy to layer. While lightweight, they're supercharged with heavy-hitting hydrating ingredients, which ultimately plump and moisten the skin, rendering it more glass-like. Below, seven ultra-hydrating, perfectly plumping essences that'll get you closer to glass skin.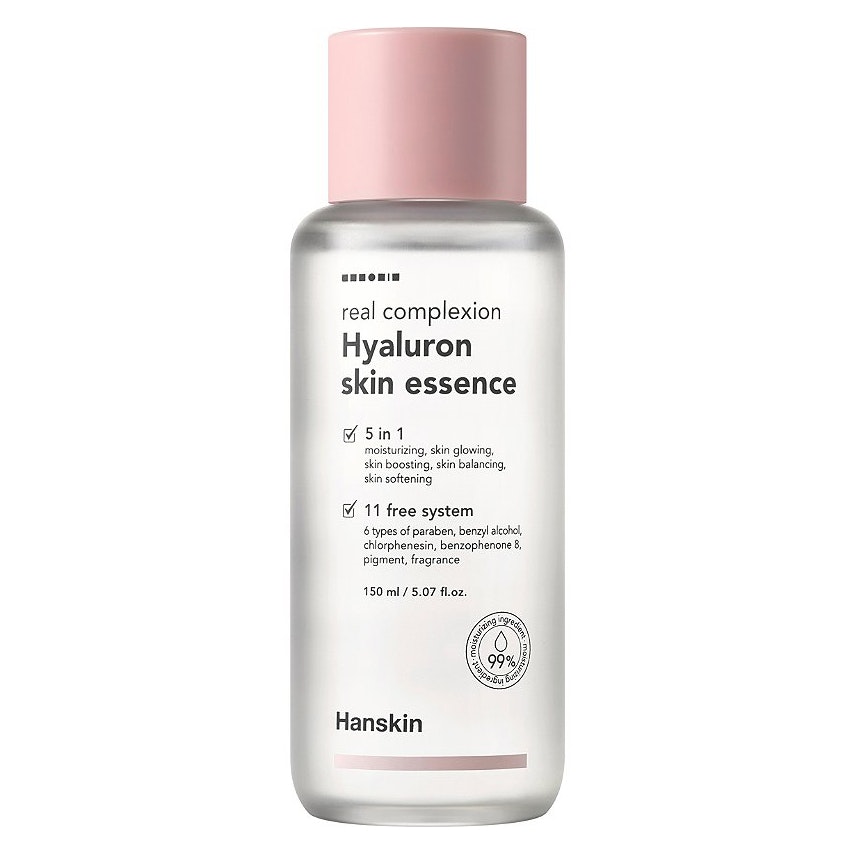 1/7
Hanskin® Hyaluron Skin EssenceTM
You've likely heard of hyaluronic acid, and perhaps you know that there are different kinds. This essence contains a version of the molecule that plays well with other ingredients, sodium hyaluronate. Because it's more compatible, it may help other products absorb more deeply, thereby promoting more intense hydration.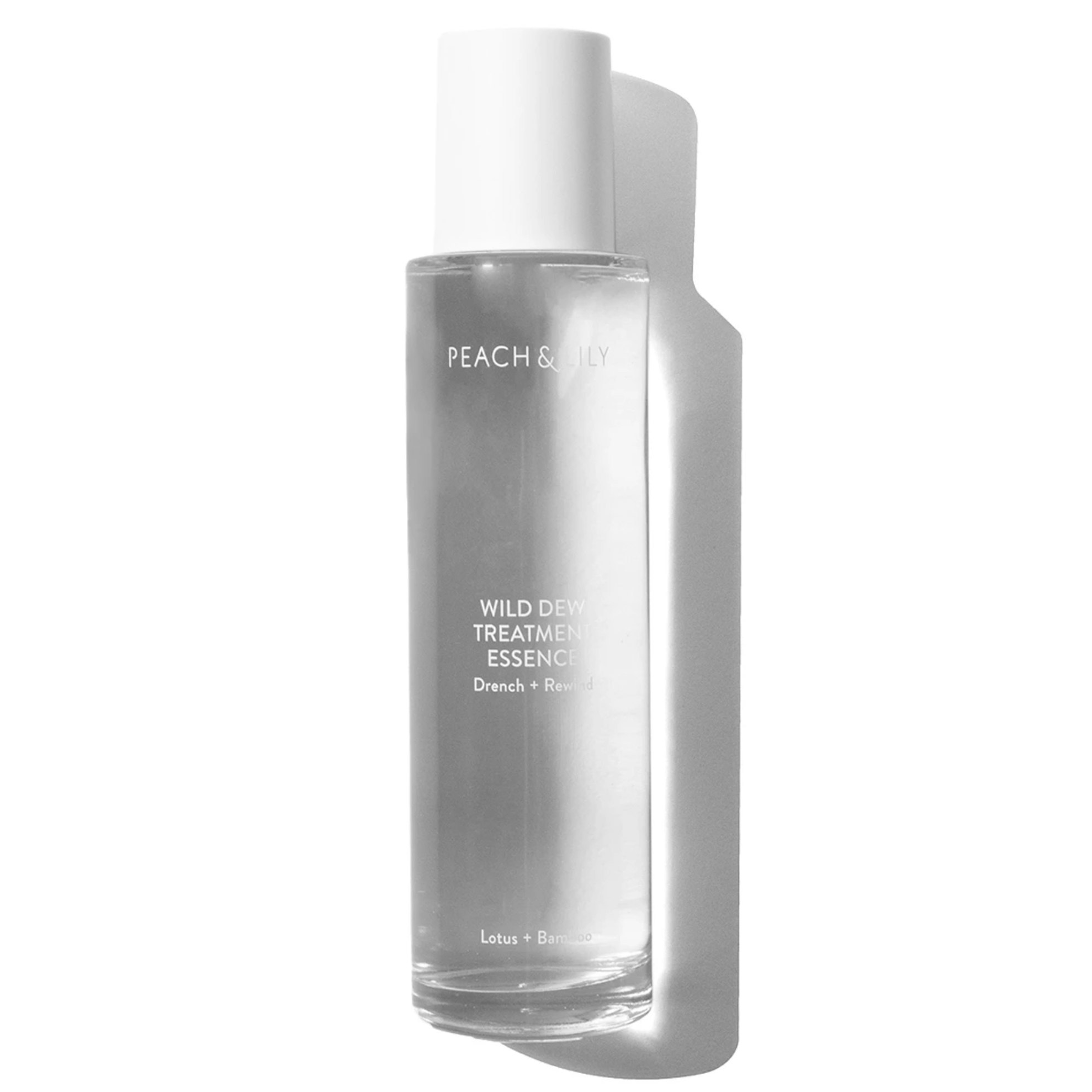 2/7
Peach & Lily® Wild Dew Treatment Essence
This crystal-clear formula is slightly more viscous than water, and feels ever so subtly heavier on the skin than most essences. (That said, it's still incredibly lightweight and amenable to layering.) The elixir is spiked with skin-brightening niacinamide, as well as different molecular weights of hyaluronic acid. Plus, I love its fresh, barely-there fragrance, which veers more springlike than synthetic.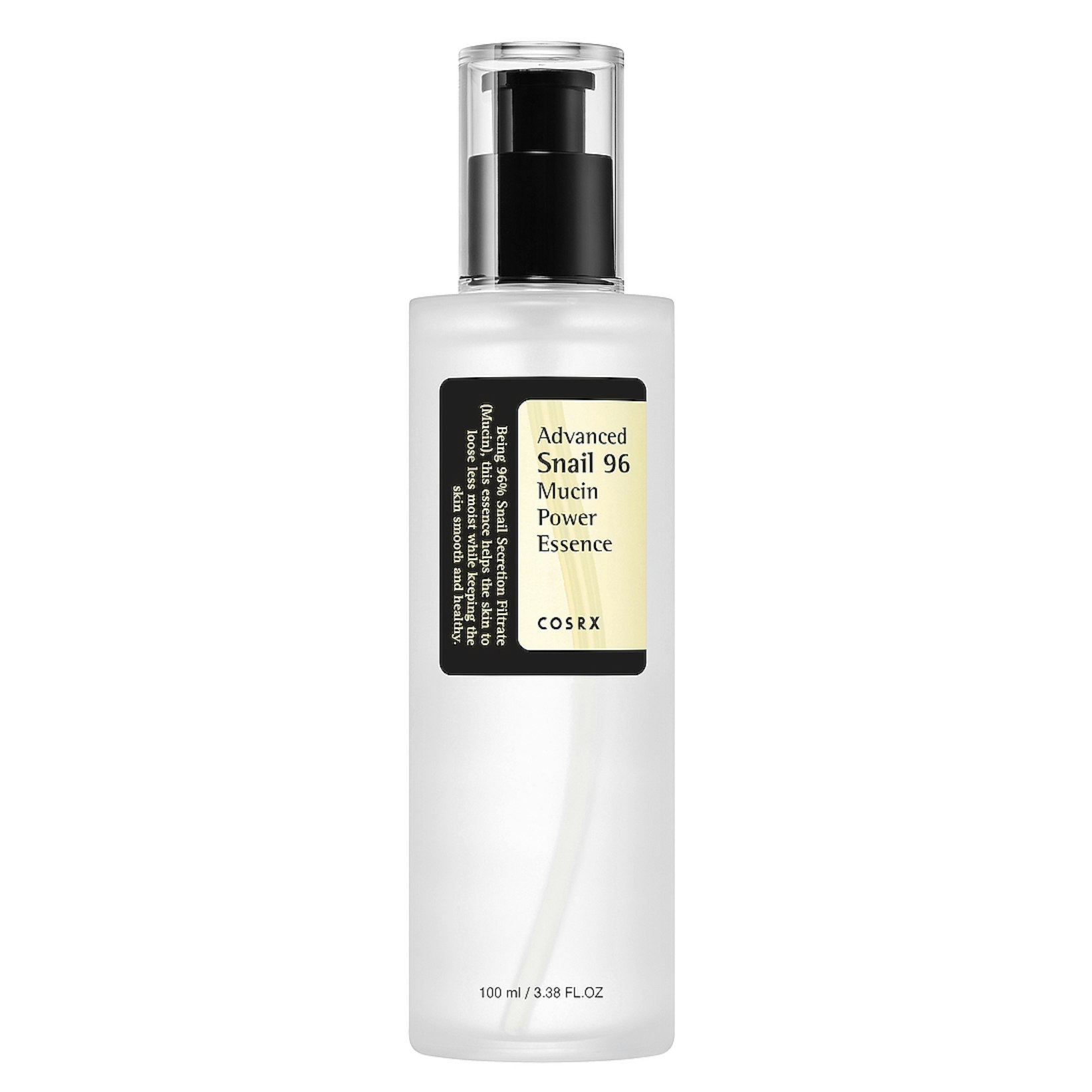 3/7
COSRX® Advanced Snail 96 Mucin Power EssenceTM
Seasoned Korean skincare users will be familiar with snail mucin, a surprisingly popular K beauty ingredient that can plump, firm, and hydrate the skin. (For the uninitiated: yes, snail mucin is from an actual snail.) This cult classic formula contains a whopping 96 percent snail mucin, so a little bit goes a long way to nourish the skin. Naturally, the formula is slightly slimy. Note: even if this sounds like a textural turn off, I'd still advise giving it a go: I can almost guarantee that your glowing, firmer-looking skin will usurp any prior qualms.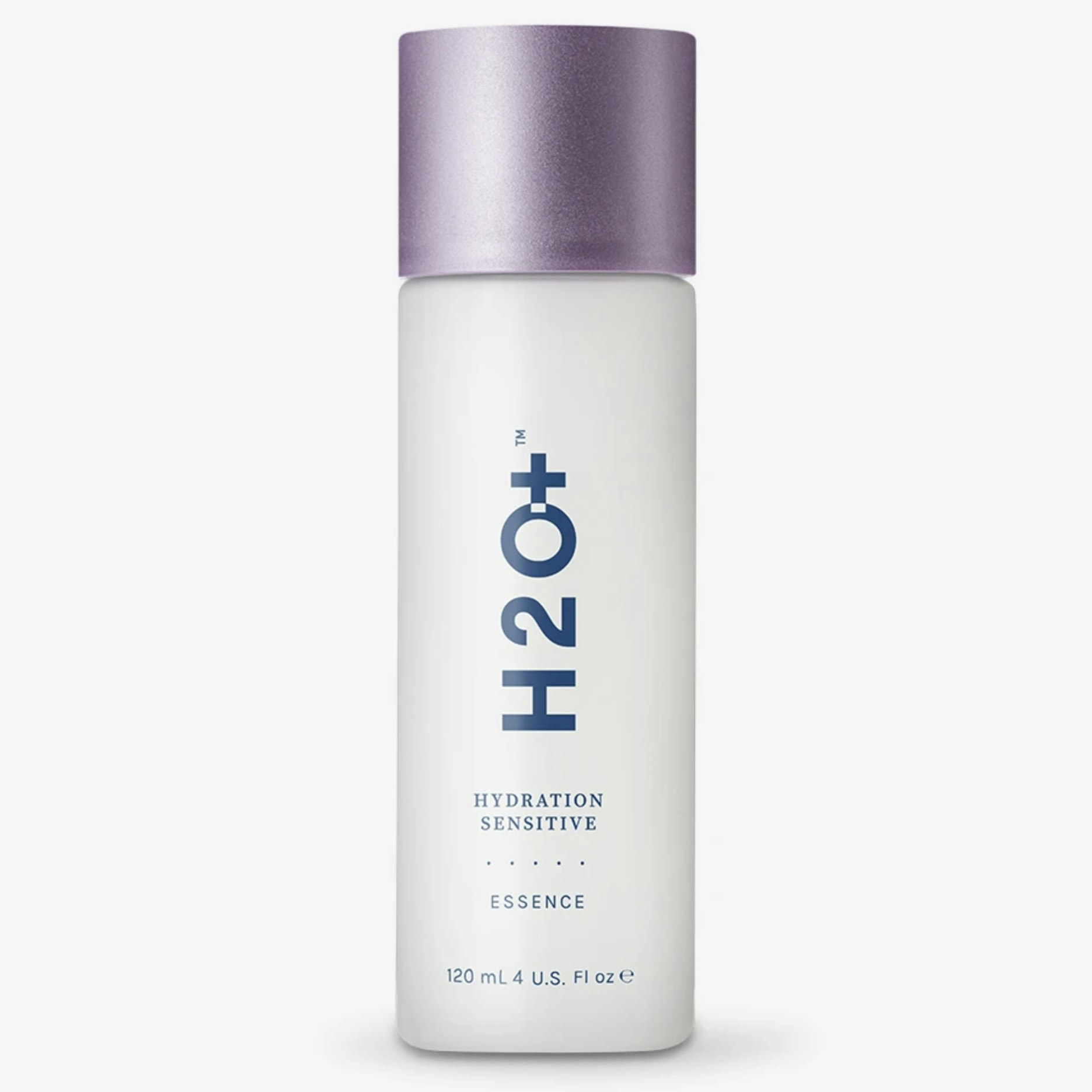 4/7
H2O+® Hydration Sensitive Essence 
I initially tried this essence in hopes of quelling sensitized, winterworn skin. The formula contains soothing chamomile and barrier-strengthening amino acids, so I was hardly surprised when it alleviated my skin redness. One thing that did surprise me, however, was how it seemed to boost my glass skin efforts over time. It's almost springtime now, and I'm plowing through my second bottle.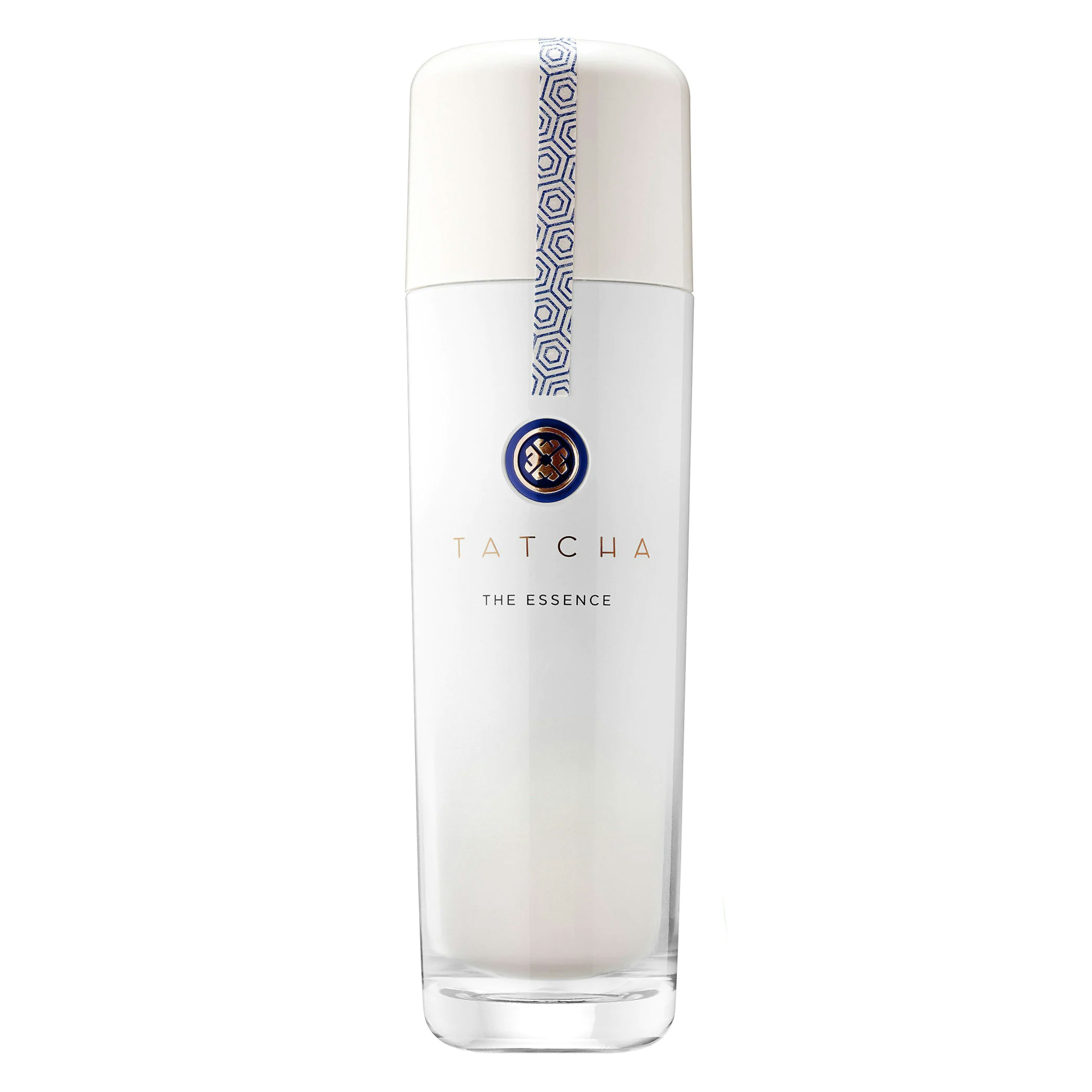 5/7
Tatcha® The EssenceTM Plumping Skin Softener
Plumpness, like hydration, is one of the pillars of glass skin. This ultra lightweight essence has garnered a sizable following for its ability to plump skin — all types! — on contact. (Fun fact: the formula doubles skin's natural moisture content, as per the brand.) As with all of the brand's products, this essence is infused with Tatcha's signature Hadasei-3® complex, a blend of Japanese botanicals proven to improve overall tone and fight signs of aging.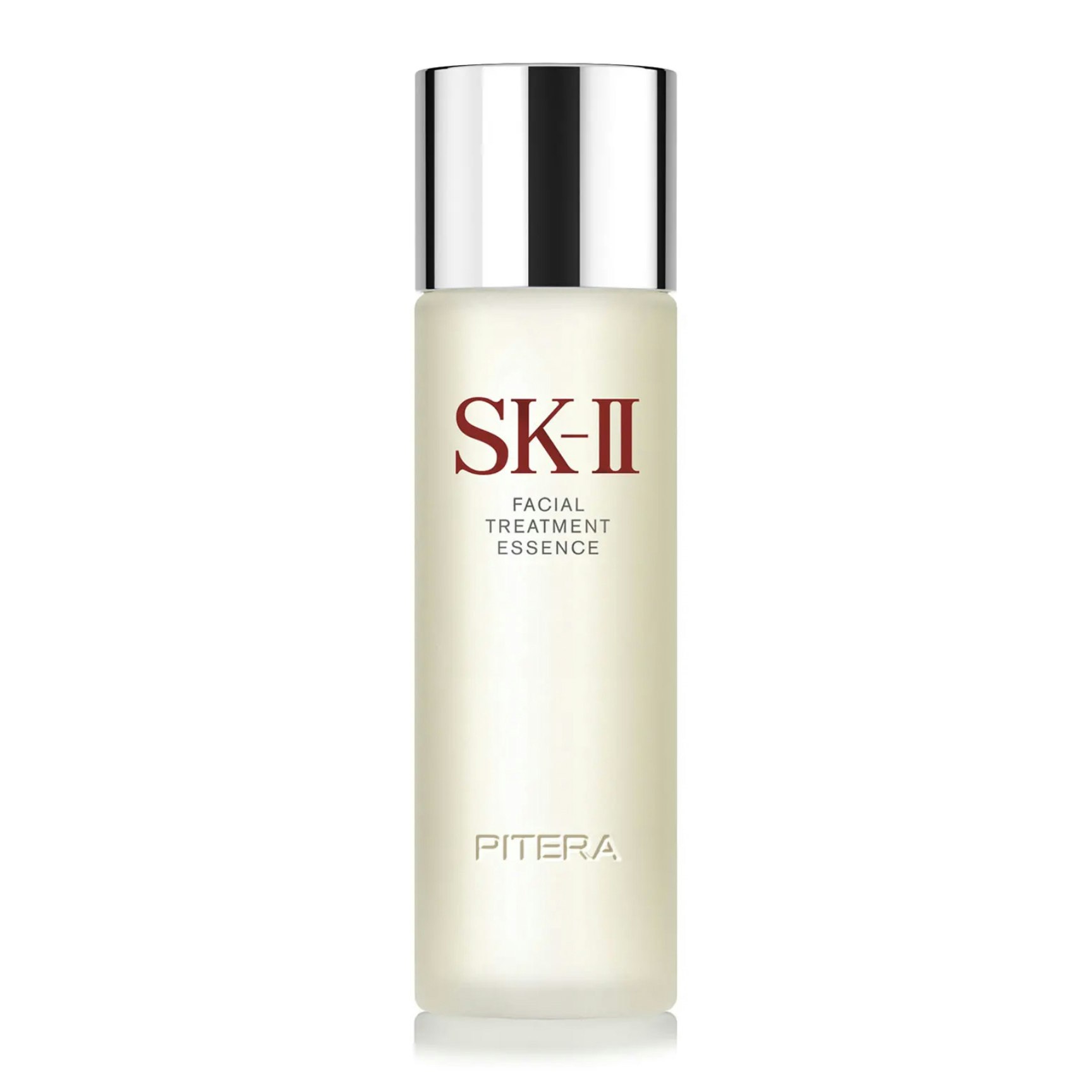 6/7
SK-II® Facial Treatment Essence
Arguably one of the most beloved essences in the beauty world, this lighter-than-water fluid relies on the powers of PITERATM for improved tone, evenness, and clarity. PITERA, while mysterious-sounding, is actually a natural compound derived from yeast. Scientists stumbled across the ingredient and discovered that it was rich in a multitude of anti-aging ingredients, including amino acids and peptides.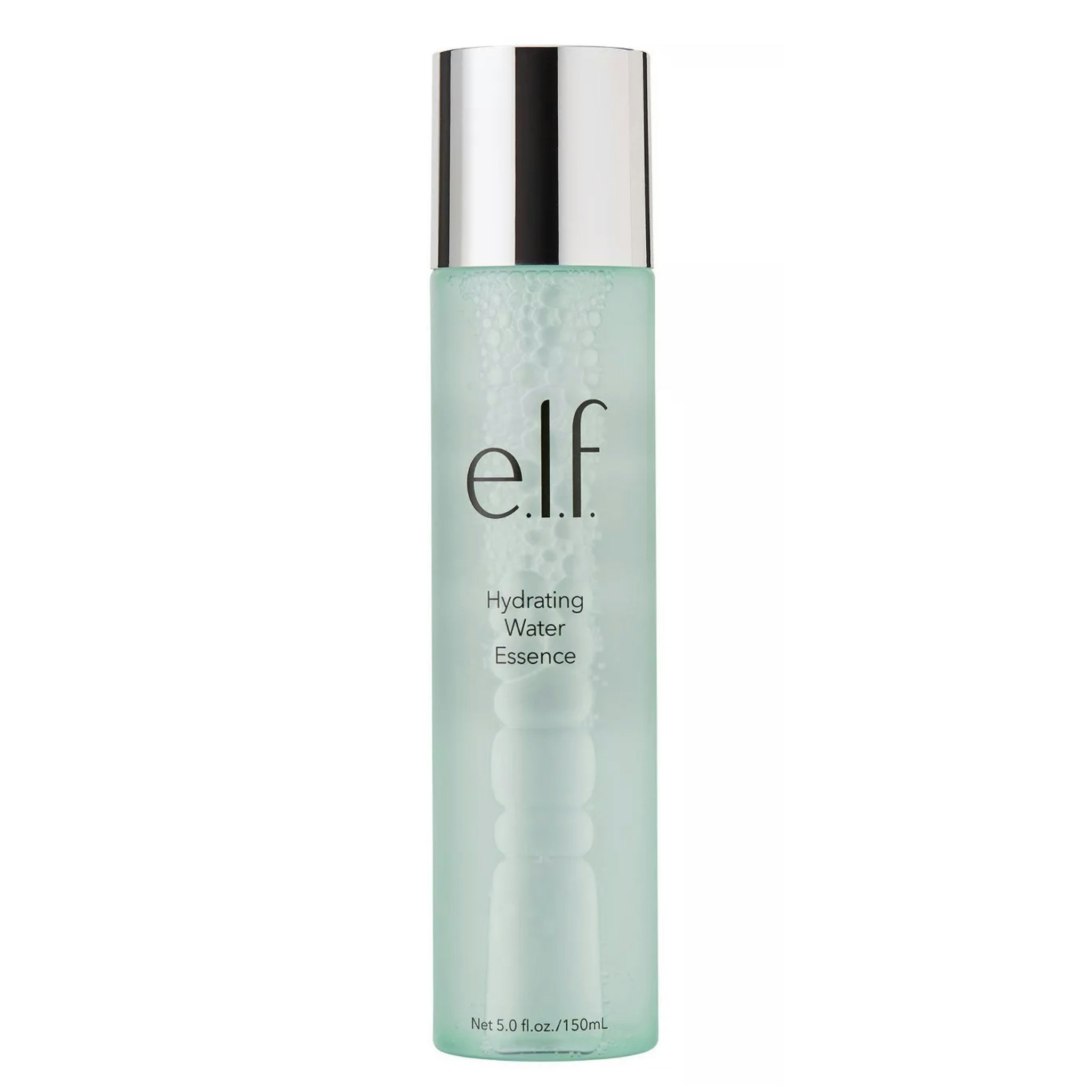 7/7
e.l.f.TM Hydrating Water Essence
This airy essence is chock full of coconut water, glycerin (a humectant), and niacinamide. Instantly, skin looks more moist; over time, it's bouncier and brighter, too. Even better, it's incredibly affordable — you can achieve glass skin for less than the price of a brunch entrée.
Some complimentary products were provided to the author for the purpose of writing this article.

Product prices may vary from the time this article was written.

Allergan® may receive commissions for purchases made through links in this article.