Skincare has come a long way from the routines of yesteryear. While our grandmothers relied strictly on pared-down regimens with simple formulas, like cold cream and a basic moisturizer, we've upgraded to active ingredients and laborious multi-step techniques. In fact, new ingredients are being harnessed daily — and existing formulations regularly get fine-tuned to maximize their potential. Retinol, one of the industry's most coveted ingredients, has been elevated with a game-changing tweak: encapsulation. Here, with the help of Gretchen Frieling, MD, a triple-board certified dermatopathologist based in Wellesley, Massachusetts, we're diving into this potent take on the anti-aging gold standard, breaking down how it works, and sharing products worthy of adding to your routine.
Editor's Note
Retinol shouldn't be used by women who are pregnant, considering getting pregnant, or nursing. Please consult with your doctor before use.
To understand what encapsulated retinol is and how it's different from traditional versions, it's important to have a rough idea of what retinol is in general. Retinol comes from vitamin A, is part of the retinoid family, and is available in both prescription and over-the-counter formulations. It's widely studied, completely vetted, and therefore heralded by pretty much every dermatologist you'll ever meet.
Editor's Note
As always, talk to your doctor before starting any new medication.
"Retinol works to increase cell turnover, and part of this process includes shedding excess dead skin," says Dr. Frieling. Speeding up skin cell turnover helps clear out pores (which is why retinol is a popular pick amongst those with acne). "Retinoids also improve collagen production, which in turn helps the skin look plump, refreshed, and young," she adds.

It is safe to use topical retinol (just so long as you aren't pregnant or breastfeeding!), but the ingredient can come with some non-ideal side effects, including redness, peeling, skin tenderness, and sensitivity to the sun. It's also a little finicky in the sense that it's susceptible to degradation via light and oxygen. This is where encapsulated retinol comes into play — and why it's such a genius formula adjustment.

By encapsulating retinol, the ingredient's exposure to air and light is reduced, which helps protect the formula and allows it to remain stable and potent for longer, explains Dr. Frieling. Plus, it can also reduce your skin's sensitivity to retinol. To understand this, think of an oral supplement in capsule form: the pulverized ingredients within are safely enclosed inside. Instead of a standard pill, which your body immediately starts working to dissolve once you've swallowed it, a capsule is broken down more slowly, resulting in a "time-release" effect. "It allows the formula to slowly release into the skin, rather than all at once, providing a gentle but still potent application," clarifies Dr. Frieling. "Rather than getting a tidal wave of retinol, encapsulation provides a steady stream."

Dr. Frieling explains that this encapsulation barrier could come in the form of polymers (tiny particles), cellulose or sugar-based beads, silicone, and more. But regardless of how your retinol is encapsulated, you'll reap the same reward. It's just as efficacious, however, when it comes to side effects, encapsulated retinol can often be tolerated better than other formulations. "Users will get a more consistent dosage, which is extremely important in skincare, especially with a powerful ingredient like retinol," she says.

Now that you understand the power harnessed in encapsulated retinol formulas, keep reading — we've rounded up some of our favorite formulas on the market, including serums, masks, and more.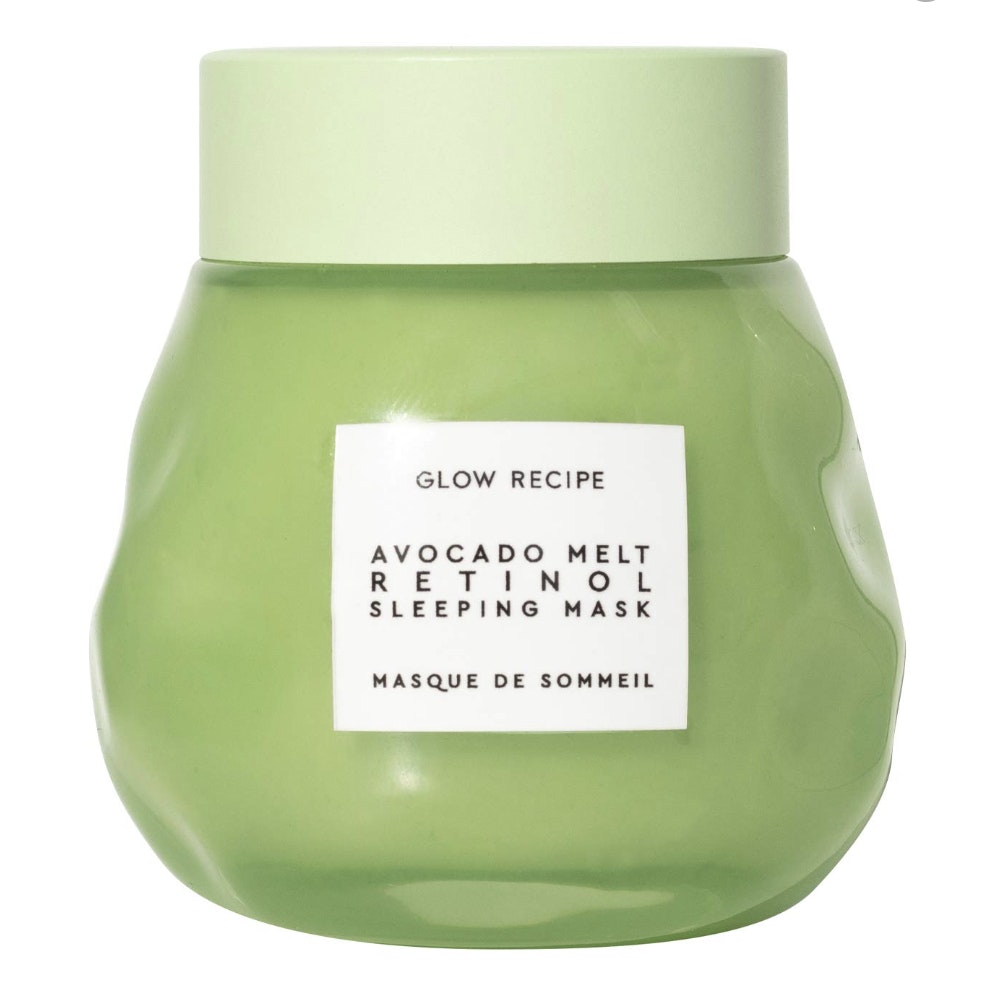 1/5
Glow Recipe® Avocado Melt® Retinol Sleeping Face Mask 
The encapsulated retinol pick: Glow Recipe® Avocado Melt® Retinol Sleeping Face Mask

Why we love it: This evening treatment combines nutrient-dense avocado with a polysaccharide shell-encapsulated retinol and polyhydroxy acid (PHA). It's a thick and luxurious cream that's meant to be applied liberally before bed and rinsed off in the morning before beginning your a.m. regimen. If you want to double down, there's an eye cream version of the same product that also includes coffeeberry to depuff and brighten.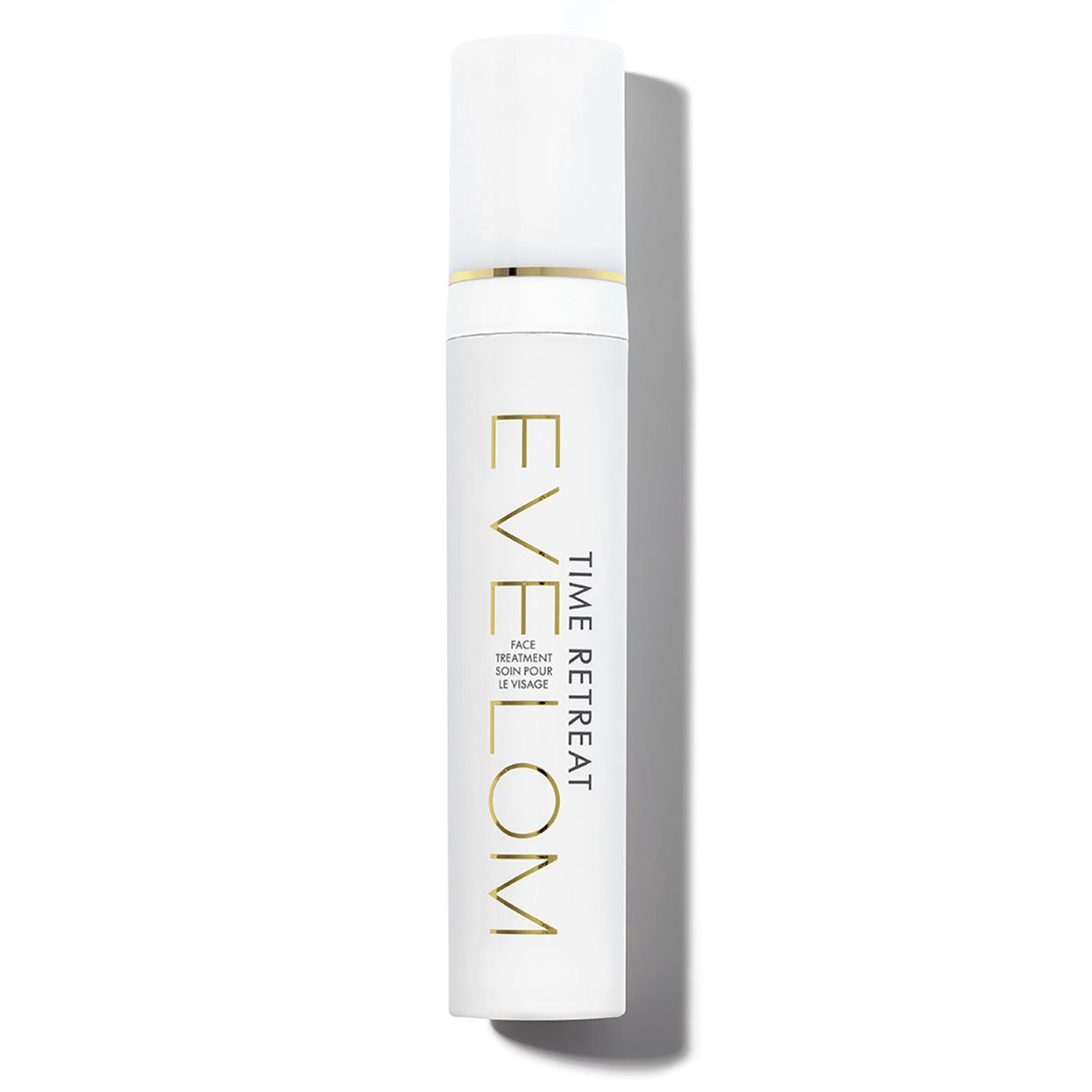 2/5
Eve Lom® Time Retreat® Face Treatment
The encapsulated retinol pick: Eve Lom® Time Retreat® Face Treatment
Why we love it: Eve Lom uses liposome-encapsulated retinol in its Time Retreat Treatment to gently deliver anti-aging benefits. "This is a great product for anyone who uses multiple skincare products at night and for anyone with sensitive skin," adds Dr. Frieling. "The formula feels extremely lightweight and works to improve dullness, uneven texture, fine lines, wrinkles, and dryness."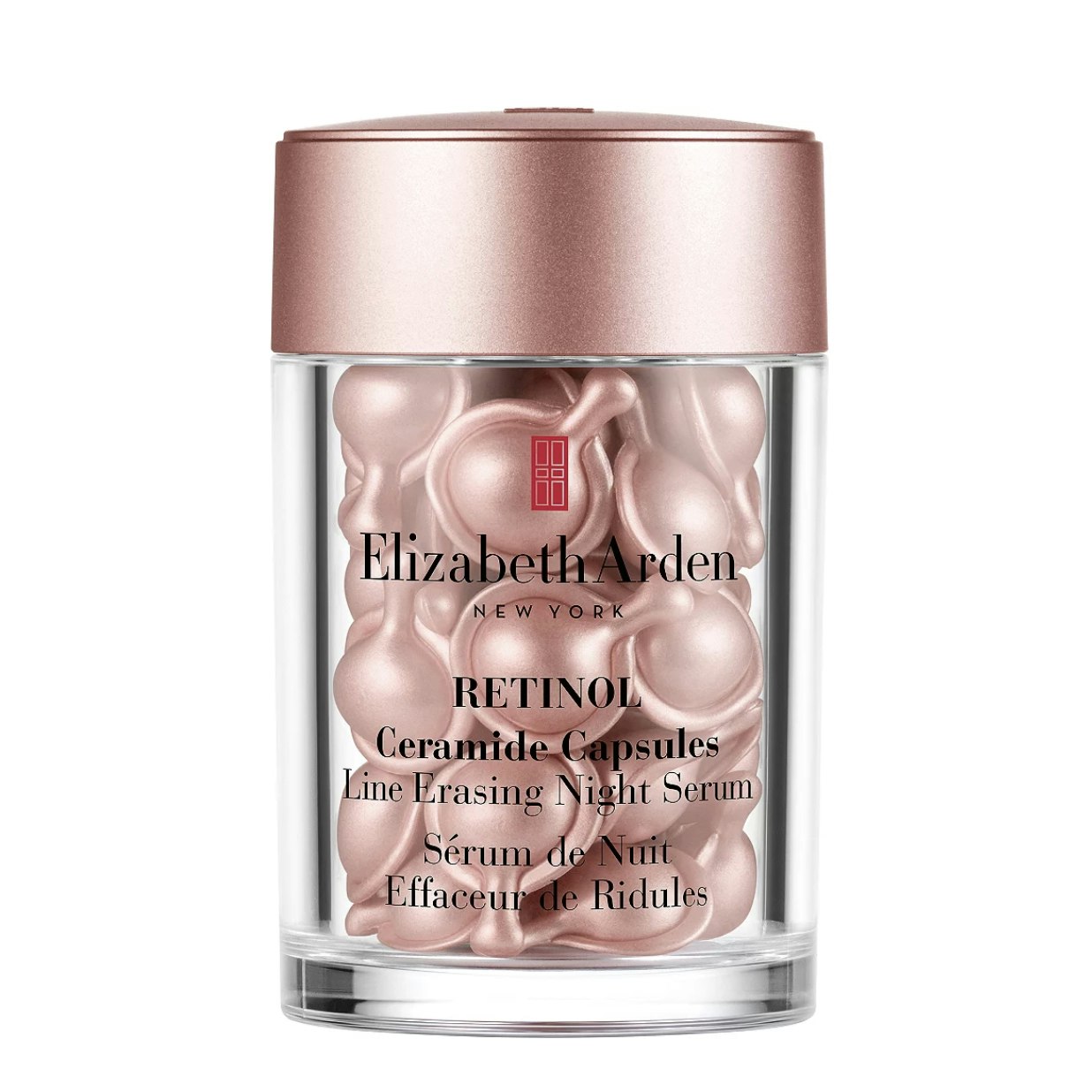 3/5
Elizabeth Arden® Retinol Ceramide Capsules Line Erasing Night Serum
The encapsulated retinol pick: Elizabeth Arden® Retinol Ceramide Capsules Line Erasing Night Serum 

Why we love it: Encapsulation takes on a whole new form in this retinol-meets-ceramide formulation by Elizbeth Arden. Each biodegradable capsule — which you twist gently to open — contains the perfect dosage of retinol, ceramides, camellia oil, and sunflower seed oil. Because the shell shields the product from light and air degradation, it remains more potent and has a longer shelf life. Plus, the single-use ampoules are excellent for travel — just pop a few in your bag and go.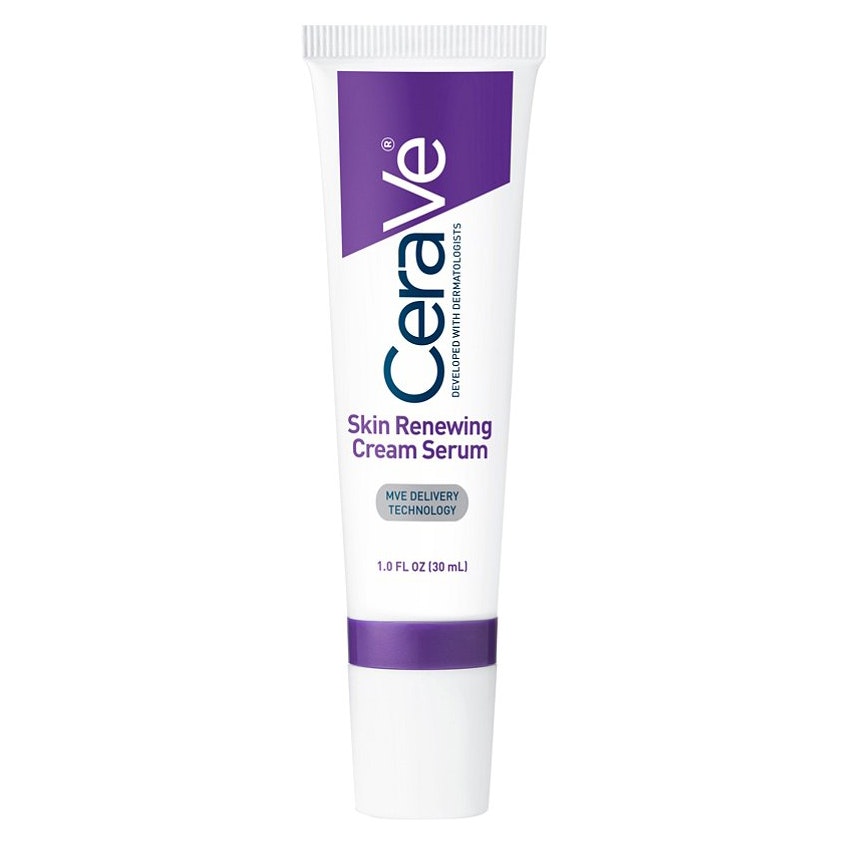 4/5
CeraVe® Skin Renewing Retinol Cream Serum
The encapsulated retinol pick: CeraVe® Skin Renewing Retinol Cream Serum 

Why we love it: If you're new to retinol and want to dip your toes in before cannonballing, CeraVe's Skin Renewing Retinol is a great product for beginners. "It contains a small amount of encapsulated retinol to help reduce the appearance of fine lines and wrinkles," says Dr. Frieling. It's also formulated with ceramides to repair and bolster the skin's barrier function.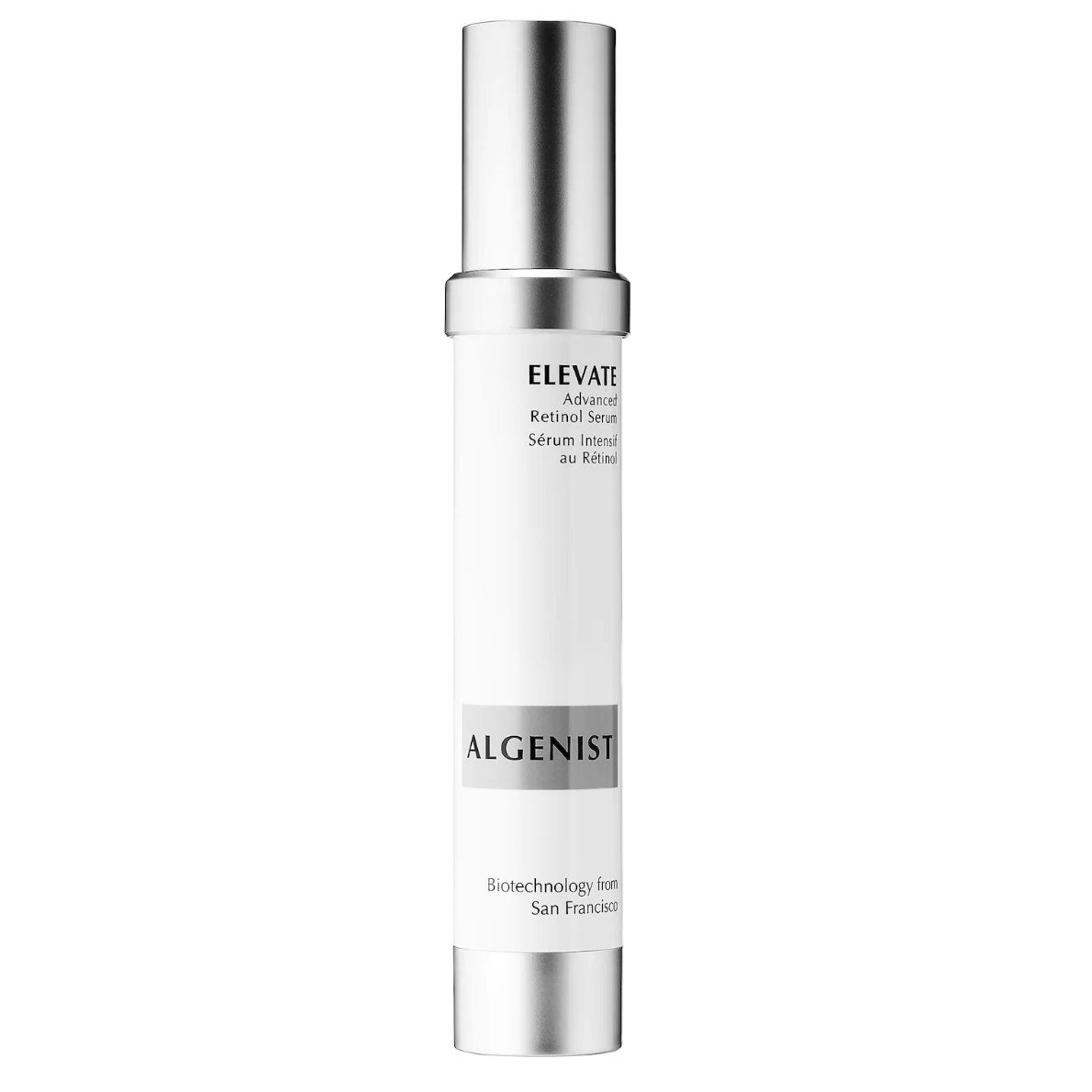 5/5
Algenist® ElevateTM Advanced Retinol Serum
The encapsulated retinol pick: Algenist® ElevateTM Advanced Retinol Serum 

Why we love it: Algenist specializes in marine ingredient-based skincare, so it makes sense that Algenist uses green algae to encapsulate the retinol in its Elevate Advanced Retinol Serum. The product is also formulated with skin firming peptides and the brand's patented alguronic acid (which comes from microalgae) to further help minimize fine lines.
Some complimentary products were provided to the author for the purpose of writing this article.

Product prices may vary from the time this article was written.

Allergan® may receive commissions for purchases made through links in this article.