We're selective about the formulas we use on our hair, skin, and nails. The Spotlyte 7TM highlights recently-released and/or noteworthy products you can add to your makeup bag, one day at a time. Let's go shopping.
Hand sanitizer shares some surprising similarities with sunscreen. Both protect from potentially-harmful, inevitable aspects of the outside world; both come in varying degrees of effectiveness and cosmetic elegance; and — perhaps most importantly — hand sanitizer, like sunscreen, is only effective if you actually use it. 

Just like I'm more inclined to wear a sunscreen that imparts an ethereal glow, I'm more likely to apply a hand sanitizer with bells and whistles, too. Namely, I'm drawn to chic packaging, moisturizing benefits, and/or a decidedly non-sterile scent. Give me one or all of these qualities, and watch me sanitize my hands every single time I touch a NYC subway pole. 

That said: I am by no means eschewing good ol' Purell® and its clinical counterparts. (This genre of hand sanitizer, often found in hospitals and schools, almost always meets the CDC's recommended minimum of 60 percent alcohol content; fancier formulas can be more of a gamble.) I'm merely pointing out the fact that, during a time when germs are multiplying like bunnies, a hand sanitizer that smells of leather and feels like suede could make us all a bit more inclined to use the stuff. 

Below, seven of the chicest, cheekiest, and downright coolest hand sanitizers on the market: From lotion-like formulas that moisturize as they cleanse to sprays that'll stir memories of beach vacations.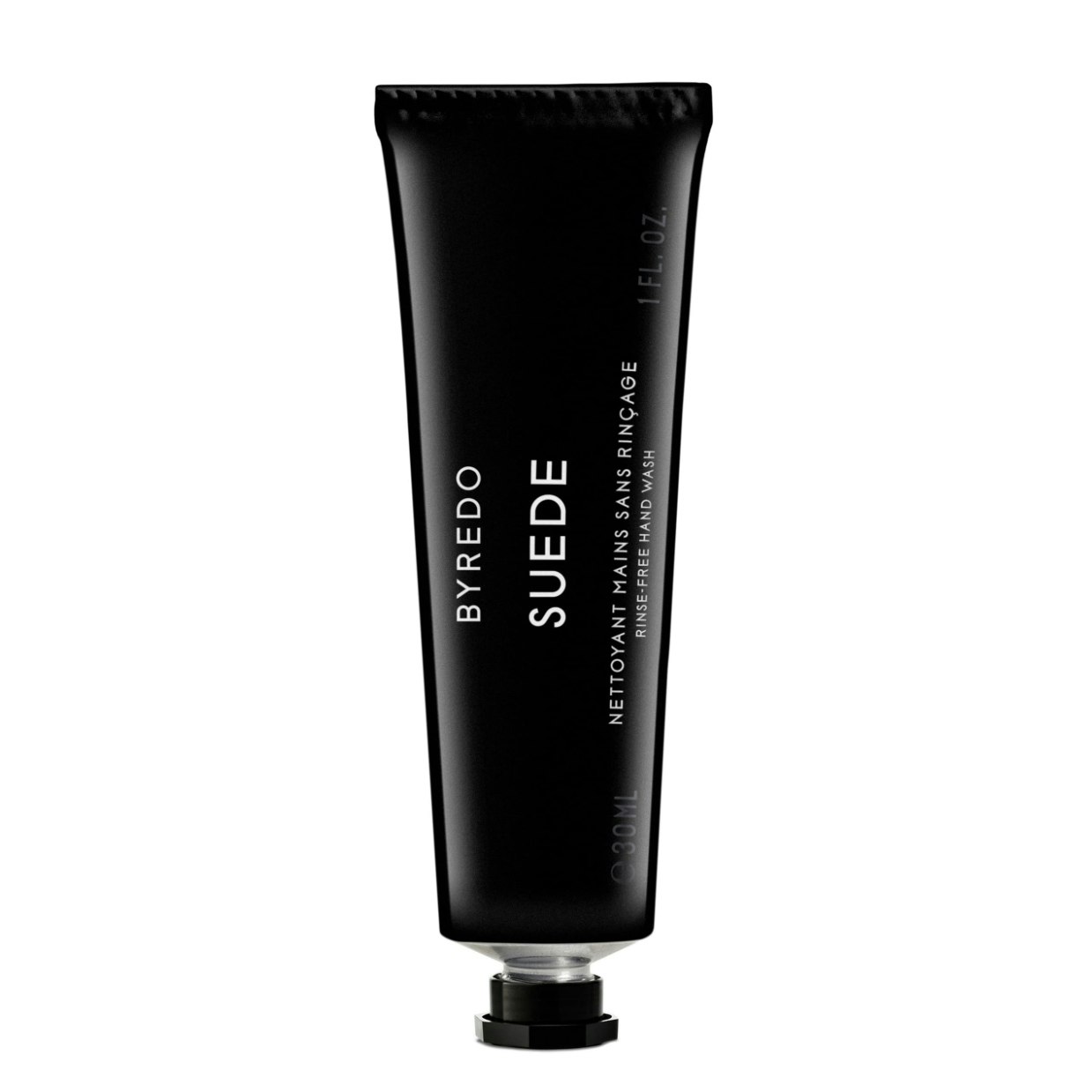 1/7
Byredo® Suede® Rinse-Free Hand Wash
"Byredo" and "hand sanitizer" are two terms you'd think wouldn't fit in the same sentence — and, technically, this is a "rinse-free hand wash." The alcohol-spiked, gel-like concoction has legitimate germ-killing prowess. But, it's the luxurious, musky-sweet scent and svelte packaging that really set it apart. I'd even venture to say that this sanitizer makes for an excellent gift.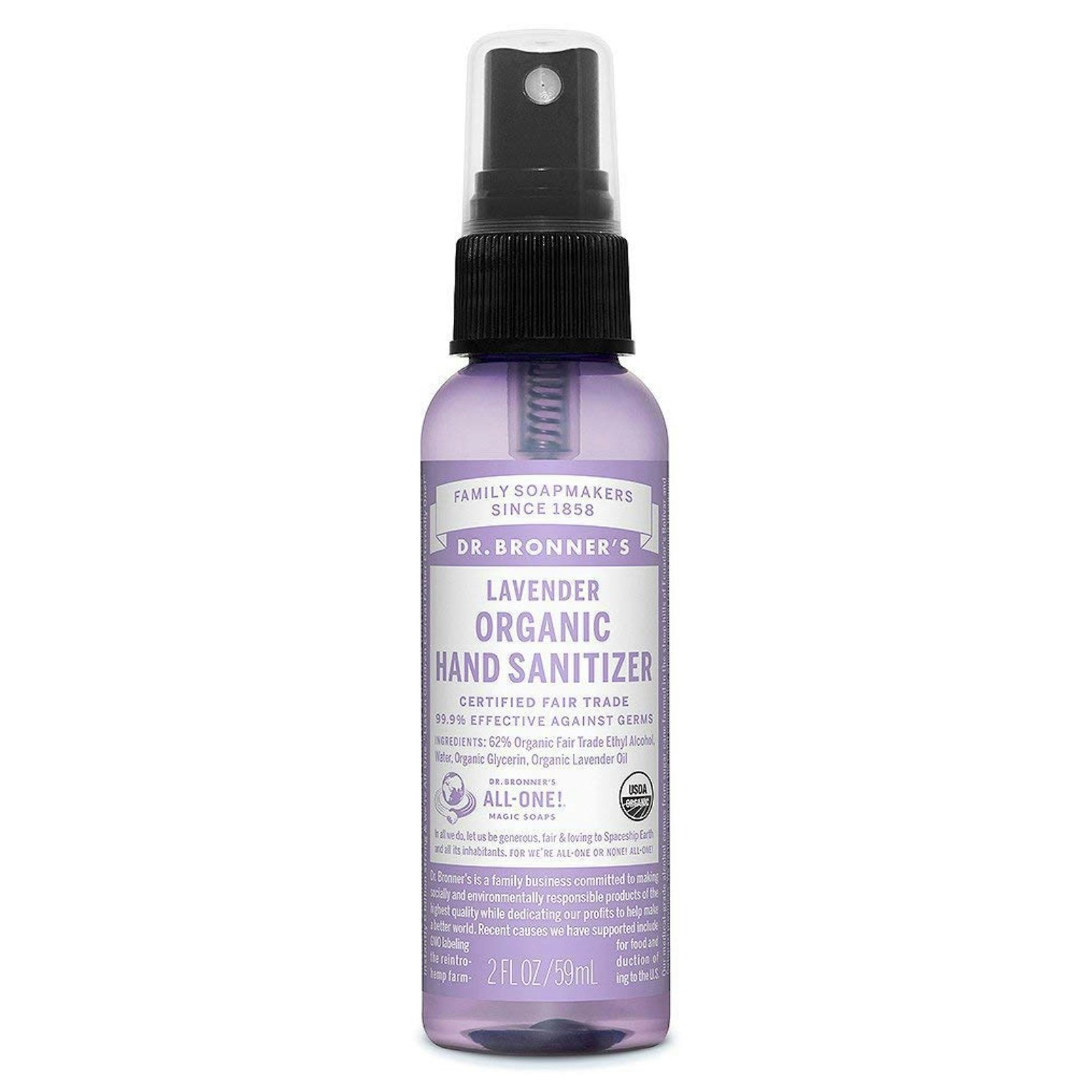 4/7
Dr. Bronner's® Organic Hand Sanitizer, Lavender
Given lavender's longstanding association with tranquility, its starring role in this hand sanitizer makes perfect sense. (Who among us hasn't felt a pang of nervousness in an office full of coughing colleagues, after all?) A simple spritz of this 62 percent alcohol-based elixir simultaneously soothes the senses and helps annihilate germs.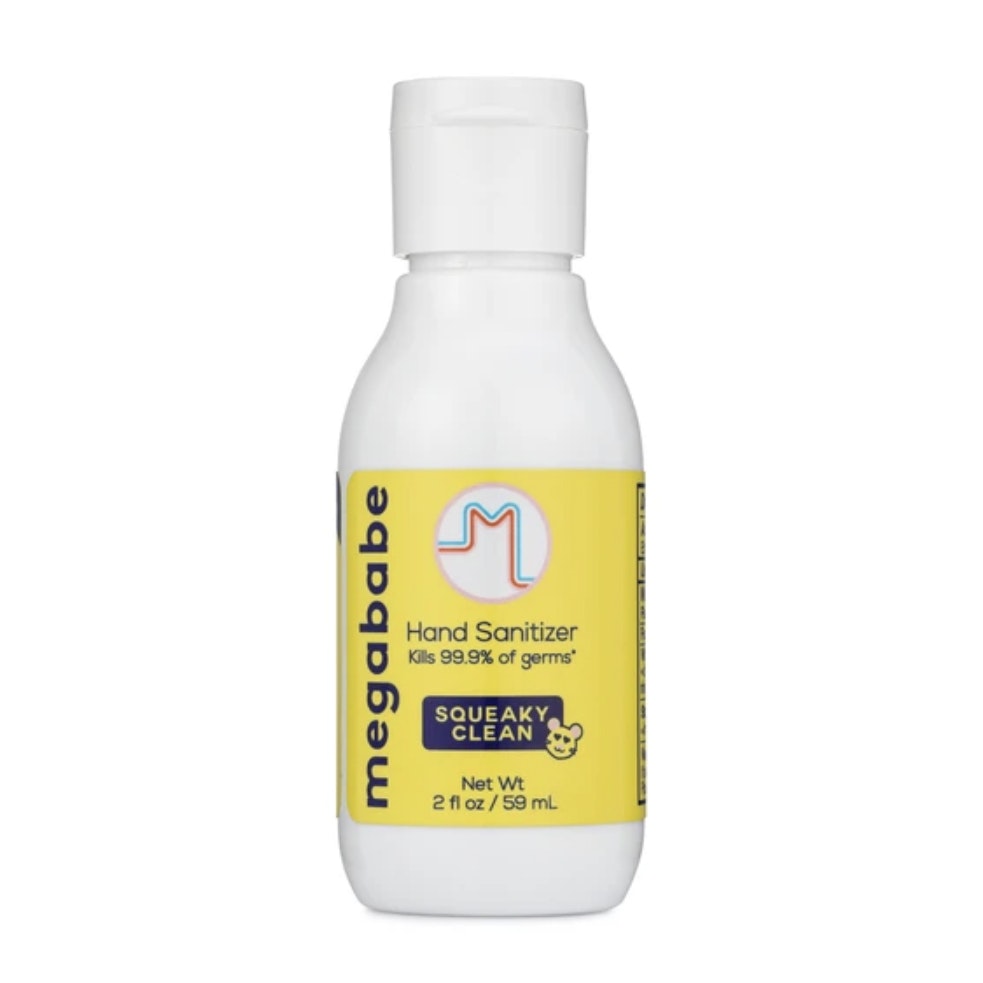 7/7
Megababe® Squeaky Clean Hand Sanitizer 
The latest launch from Katie Sturino's personal care brand is sure to leave you, well, squeaky clean: This zestily-scented gel kills 99.9 percent of germs. It also leaves hands seriously silky, thanks to aloe (a humectant) and oils of sweet almond and marula. 
Some complimentary products were provided to the author for the purpose of writing this article.

Product prices may vary from the time this article was written.

Allergan® may receive commissions for purchases made through links in this article.