We're selective about the formulas we use on our hair, skin, and nails. The Spotlyte 7TM highlights recently-released and/or noteworthy products you can add to your makeup bag, one day at a time. Let's go shopping.
Do you need to use antibacterial soap in order to kill germs? I'd always believed the answer was a resounding yes — until I decided to analyze the merits of luxury hand soap. As it turns out, any old soap — whether its main selling point is that it's antibacterial or exquisitely perfumed — can get rid of germs effectively. According to the FDA, it's not necessary to use antibacterial soap in order to kill germs (including viruses and bacteria). Evidence that antibacterial hand soap gets rid of germs more effectively than "regular," non-antibacterial soap is sparse and generally inconclusive. Moreover, certain antibacterial ingredients could potentially do more harm than good over time, the agency notes. 
Paramount to soap's effectiveness is the amount of time you spend scrubbing. The CDC recommends lathering up for at least 20 seconds. Any less, and the soap does not have enough time to adhere to — and thus lift away — pathogens as effectively. 
Honestly, 20 seconds can feel like a hell of a long scrub session. And I know I'm not the only person who struggles to stand sinkside for two counts of 10. I also know that I have no choice. So, in an effort to make the whole thing more pleasant, I experimented with a bevy of beautifully-scented, luxurious soap formulas — many of which also tout additional skincare benefits, like antioxidants and humectants for hydration. In conclusion: treating yourself to luxury hand soap can make the whole hand scrubbing thing feel a lot more like a luxury than an obligation. 
Added bonus: a richly-scented hand soap can function as an extra layer in your fragrance routine. (The sillage on some of these soaps is truly remarkable.) Peruse seven skin-smoothing, divinely-scented hand soaps below.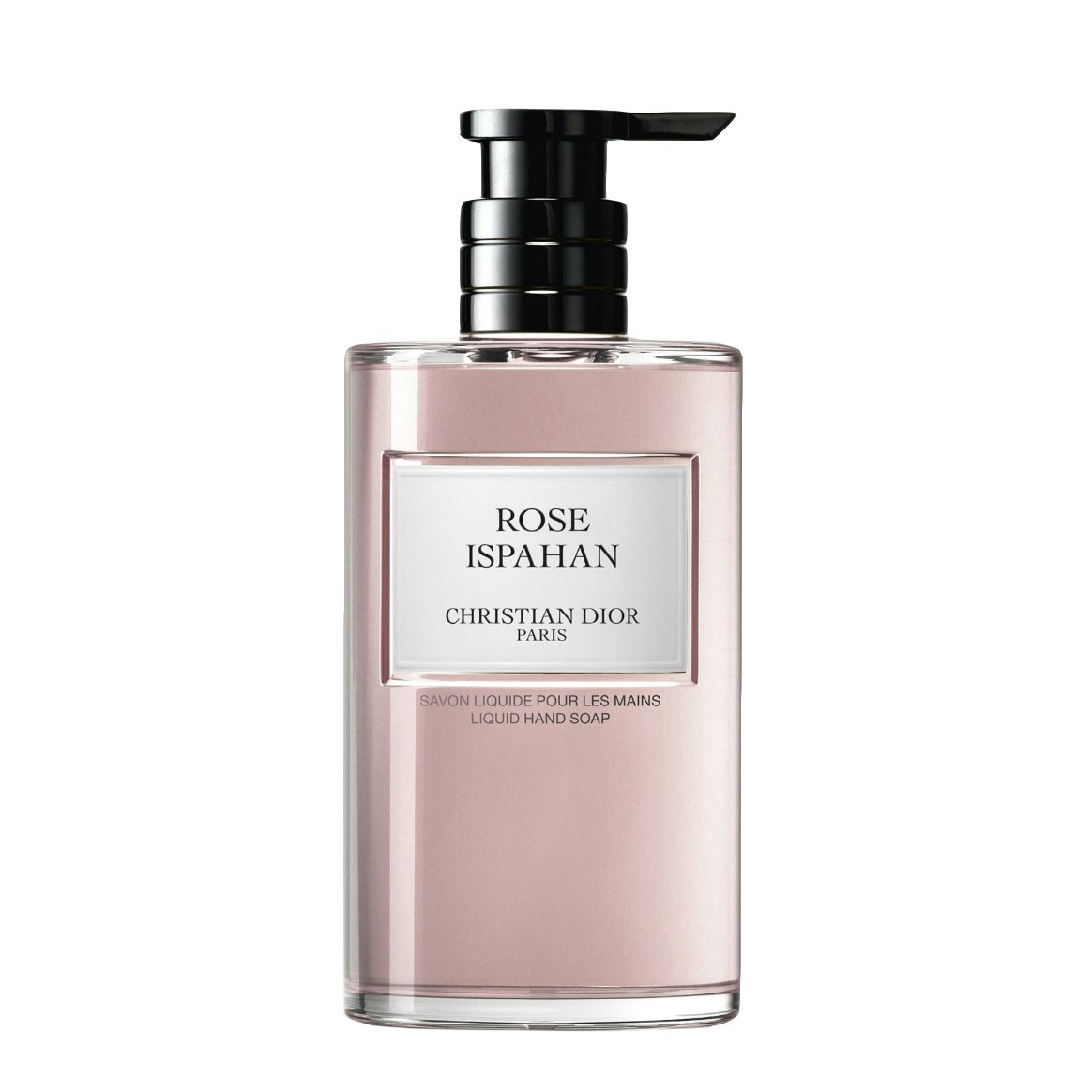 1/7
Dior® Ispahan RoseTM Liquid Hand Soap
Oui, Christian Dior® hand soap is as wonderfully indulgent as it sounds. This soap simply smells expensive; the rose is complex, and not overly floral. The impossibly chic packaging adds a pleasing visual element to the whole hand washing experience. (Tell your partner you'd prefer your roses in liquid form next time they bring you a bouquet.)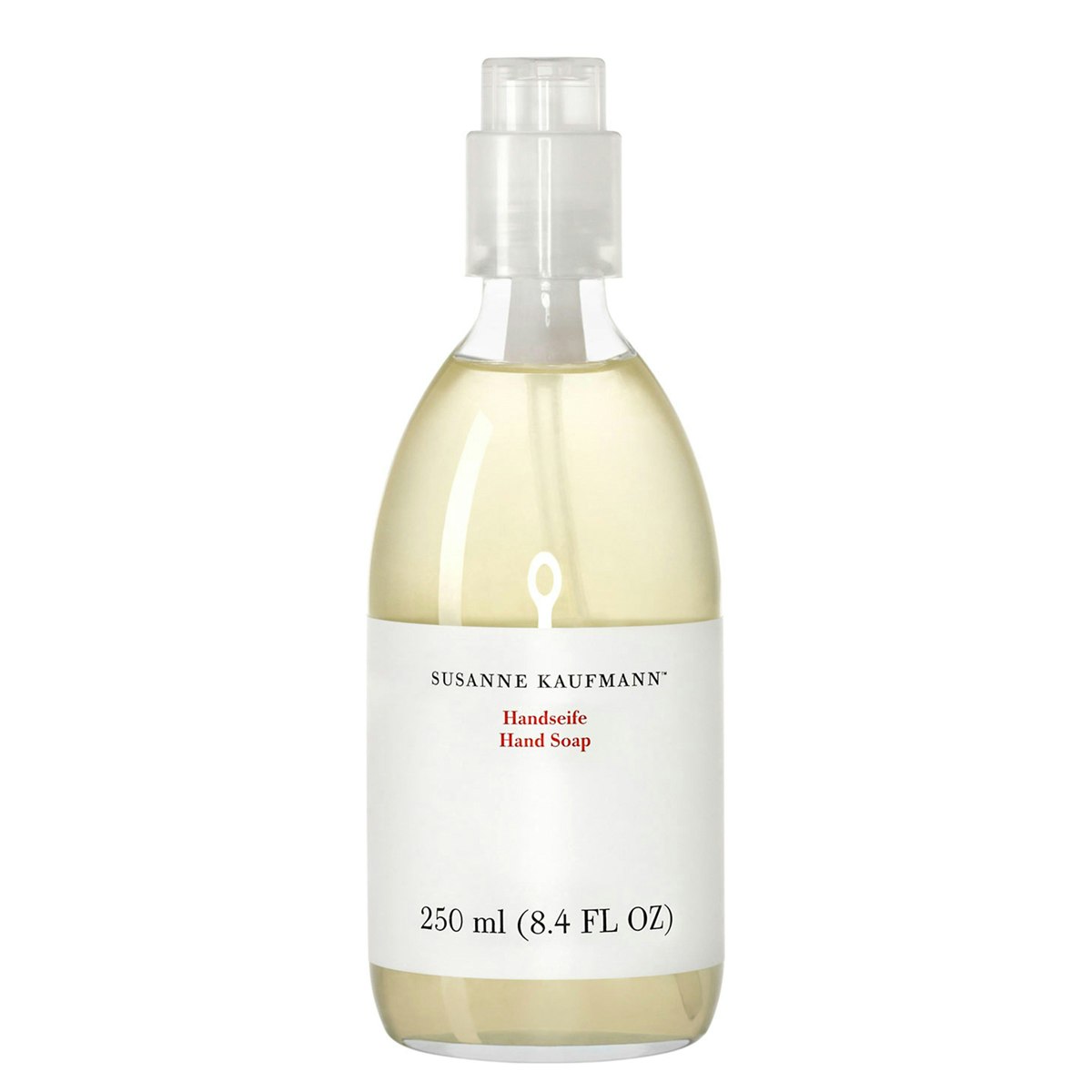 2/7
Susanne Kaufmann® Hand Soap
This soap's ingredient list reflects the fact that Kauffman, the brand's eponymous founder, is a skincare expert. While many soaps can interfere with skin's pH levels, this one is formulated with sugar-derived surfactants to keep levels in check — and hands soft. It also contains wheat germ (which is rich in nourishing vitamin E), and aloe vera (which draws moisture to skin). The scent is light, fresh, and naturally-derived.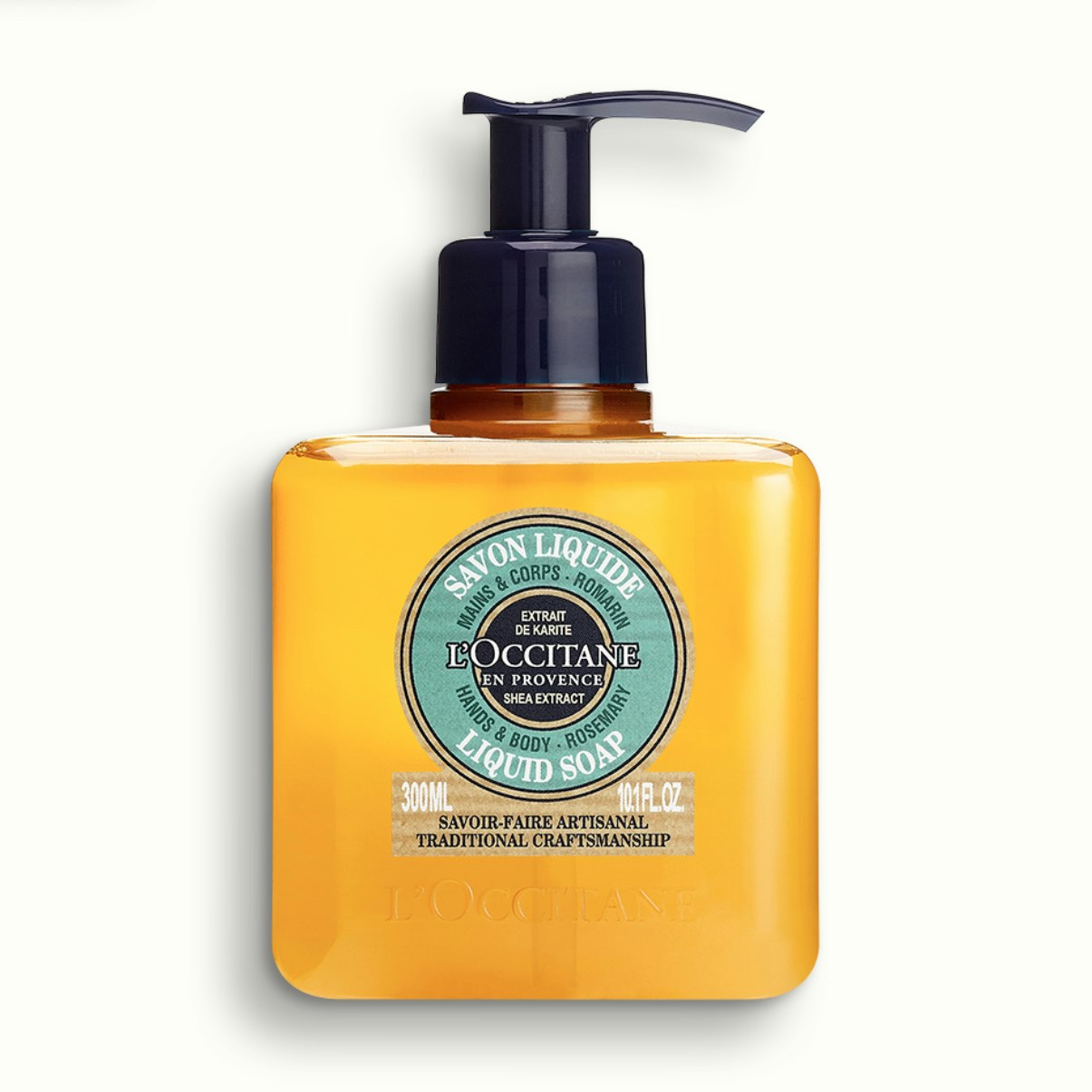 5/7
If frequent soaping is leaving your hands parched, consider one that's specifically formulated to add moisture back into the skin — like this one, which is spiked with shea and palm oil. Hands are left supple, not greasy, and smelling like a herb garden to boot.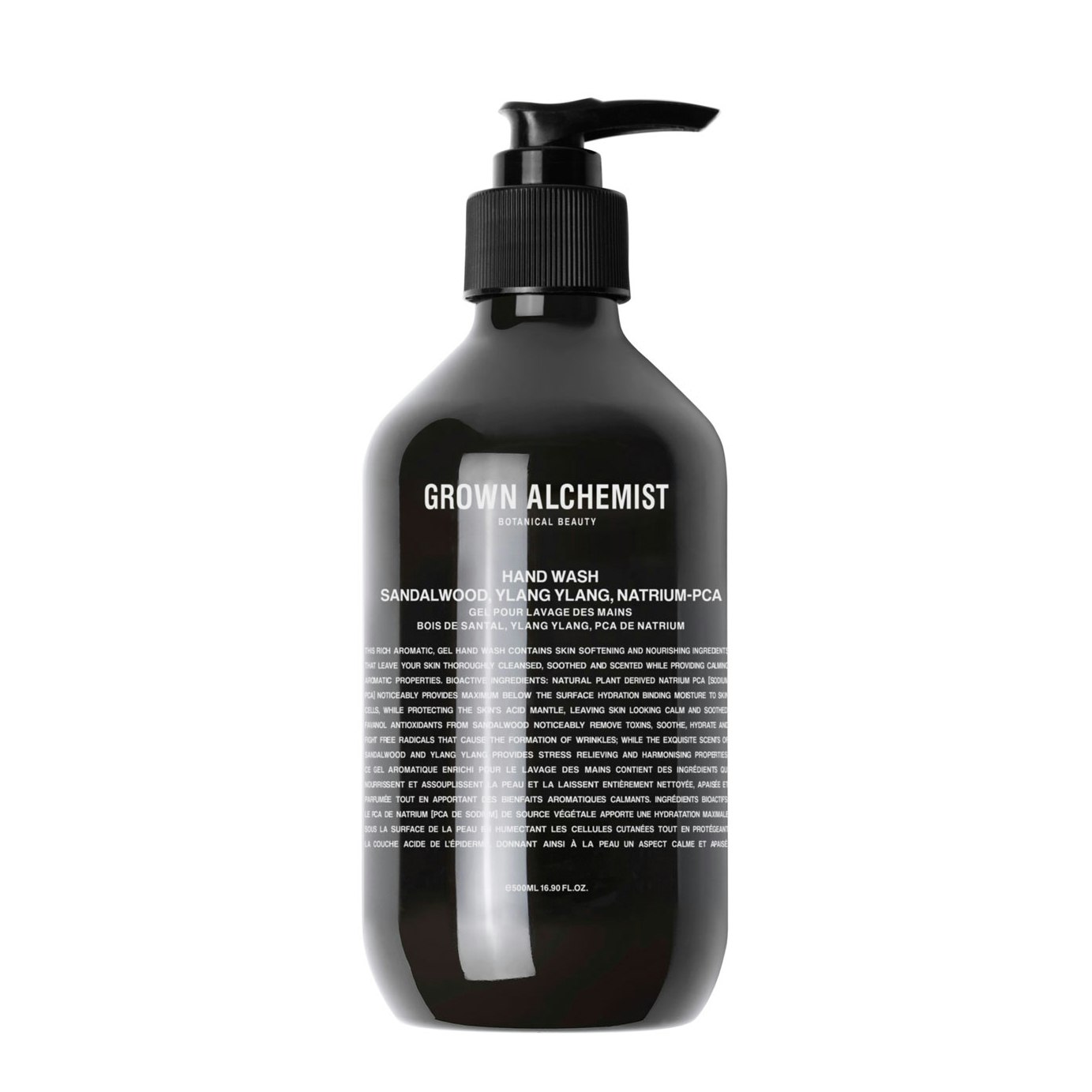 6/7
Grown Alchemist® Hand Wash in Sandalwood 
If your cool friend from Brooklyn were a hand soap, they'd probably look like this. Minimalistic, understated, and positively gender neutral, it single-handedly increases any bathroom's décor. It may also keep hands looking youthful: Hyaluronan leaves hands hydrated, while sandalwood imparts antioxidants.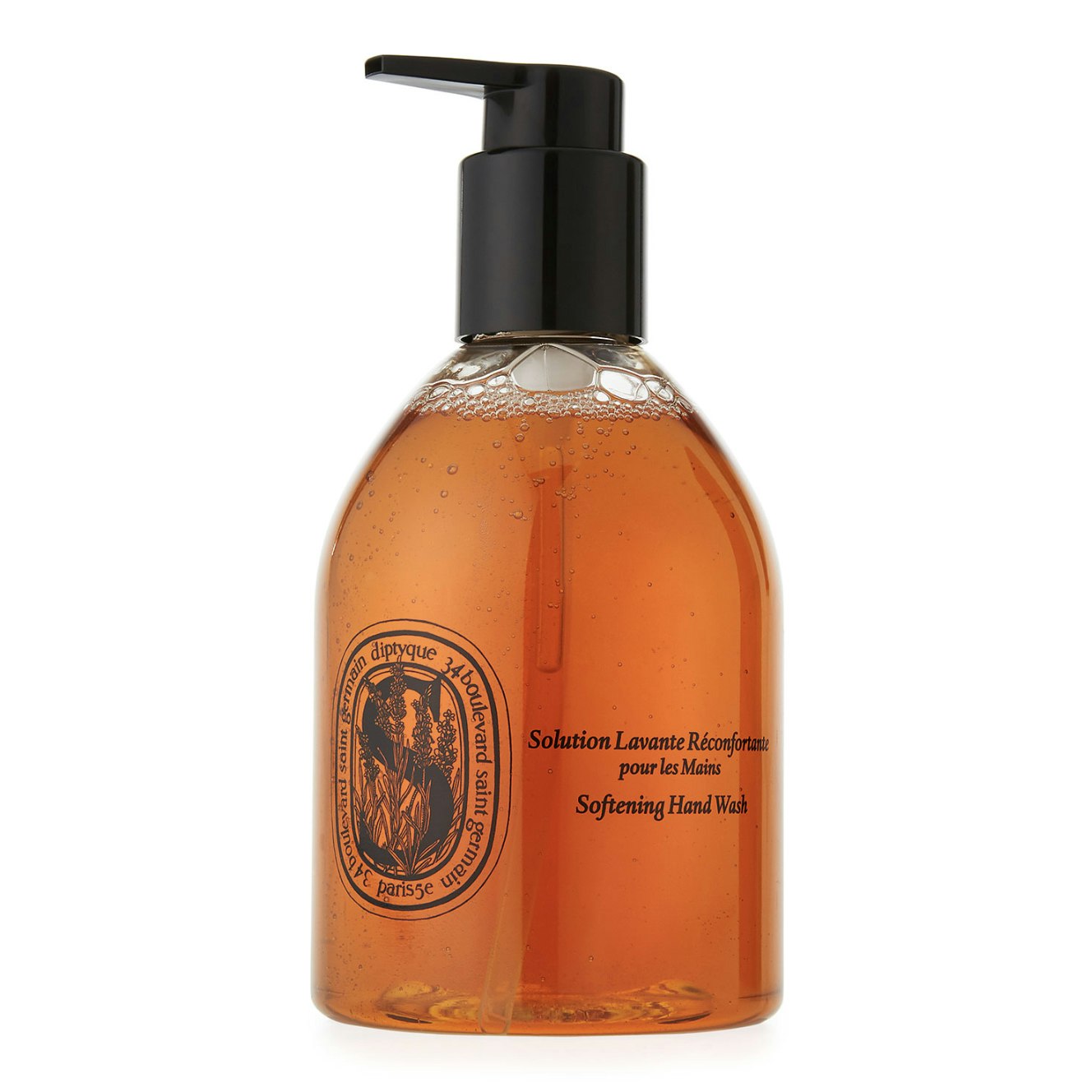 7/7
Diptyque® Softening Hand Wash
It's practically impossible to avoid hand-to-nose contact after using this soap: Its scent is simply too divine. With lavender plucked straight from Provence, it exudes a distinct Frenchness — one that can conjure thoughts of prancing through the countryside. (Close your eyes and marvel at how quickly the 20 seconds go by.) Equally as impressive is how satiny the formula leaves hands. 
Some complimentary products were provided to the author for the purpose of writing this article.
Product prices may vary from the time this article was written.
Allergan® may receive commissions for purchases made through links in this article.