While April is traditionally known for bringing showers (and subsequently, May flowers), in 2020, the month brings a bit more uncertainty than it did in past years. You may argue that there are much more important things to worry about than new beauty products this spring — and you won't get pushback from us on that! — but we still believe that there's value to upholding and finessing our makeup, skincare, and haircare routines. 

It doesn't matter if no one will see your new look (aside from the occasional FaceTime® date). For many, these little moments of self-pampering are acts of self-love and self-care, and help provide a semblance of normalcy during a time that is anything but. For parents who are now homeschooling their kids, putting on some mascara and lip gloss can be a much needed respite. For those who are working remotely for the first time, it can be a reminder that you're still the confident person you are in the boardroom, even if you're working from a pile of pillows in your bedroom. And, for a great deal of people, it can be the one moment in a day when you get to do something for yourself that isn't connected to survival, but joy. We hope that reading this article and discovering our new favorites does that for you, too. Here, our editors' favorite new products for the month of April.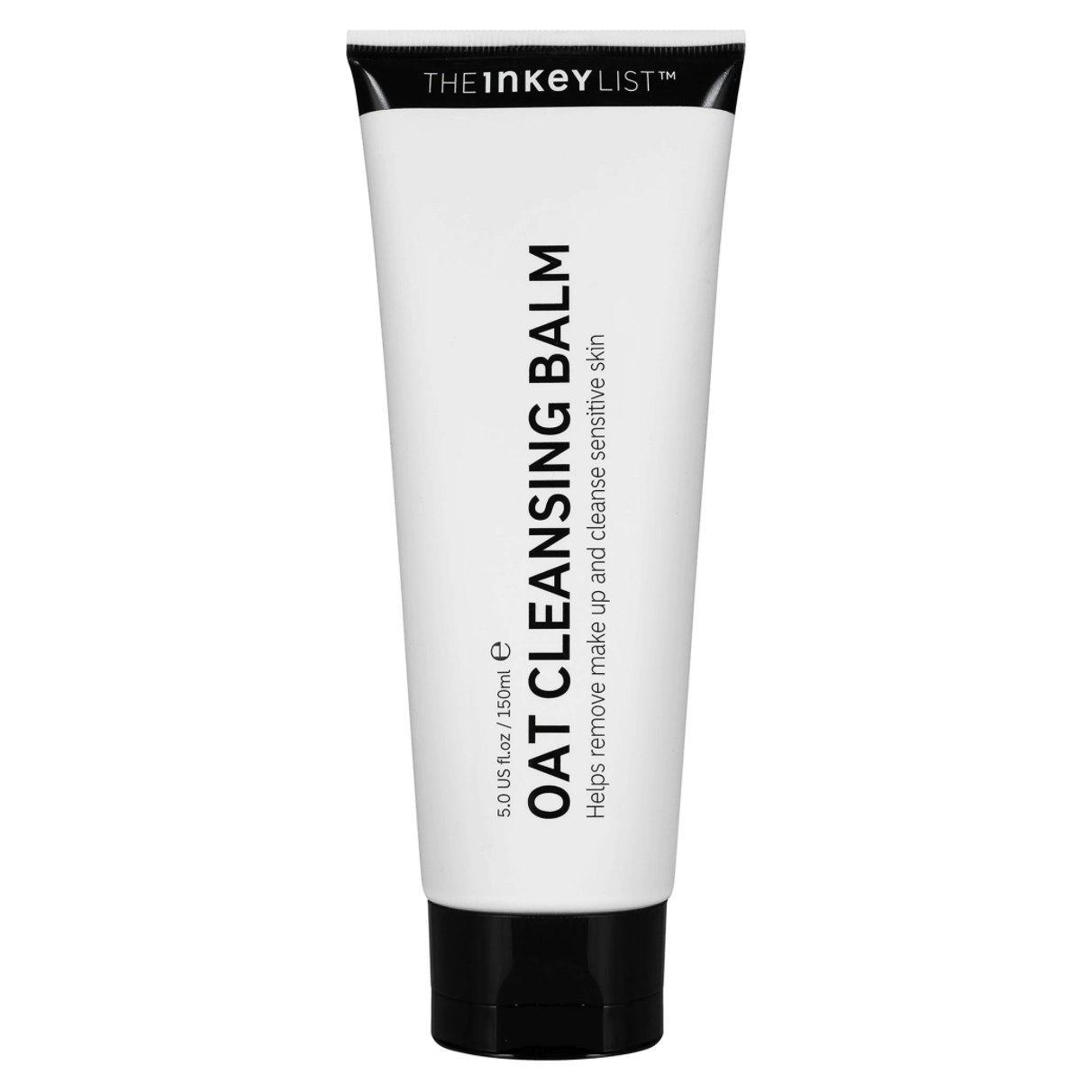 1/11
The Inkey ListTM Oat Cleansing Balm 
Who: Joslyn Winkfield, Creative Lead, Digital

What: The Inkey List Oat Cleansing Balm

Why: As children, my brother and I were given oatmeal baths from time to time to soften our skin and help soothe our itchy eczema, and I can practically still smell the warm milky water every time I draw a bath. So, when an oaty cleansing balm came across my desk, of course I had to try it. Plus, I've already jumped on the oat-milk-in-coffee trend, so this seemed like the proper progression. I use the balm as a first step in my night routine. The petroleum jelly-like texture is great for melting off my makeup as it soothes my skin with oat kernel oil and colloidal oatmeal. My skin is left dewy and supple — which works well alone on my dry skin days, and is a great first step in double cleansing on my oilier ones.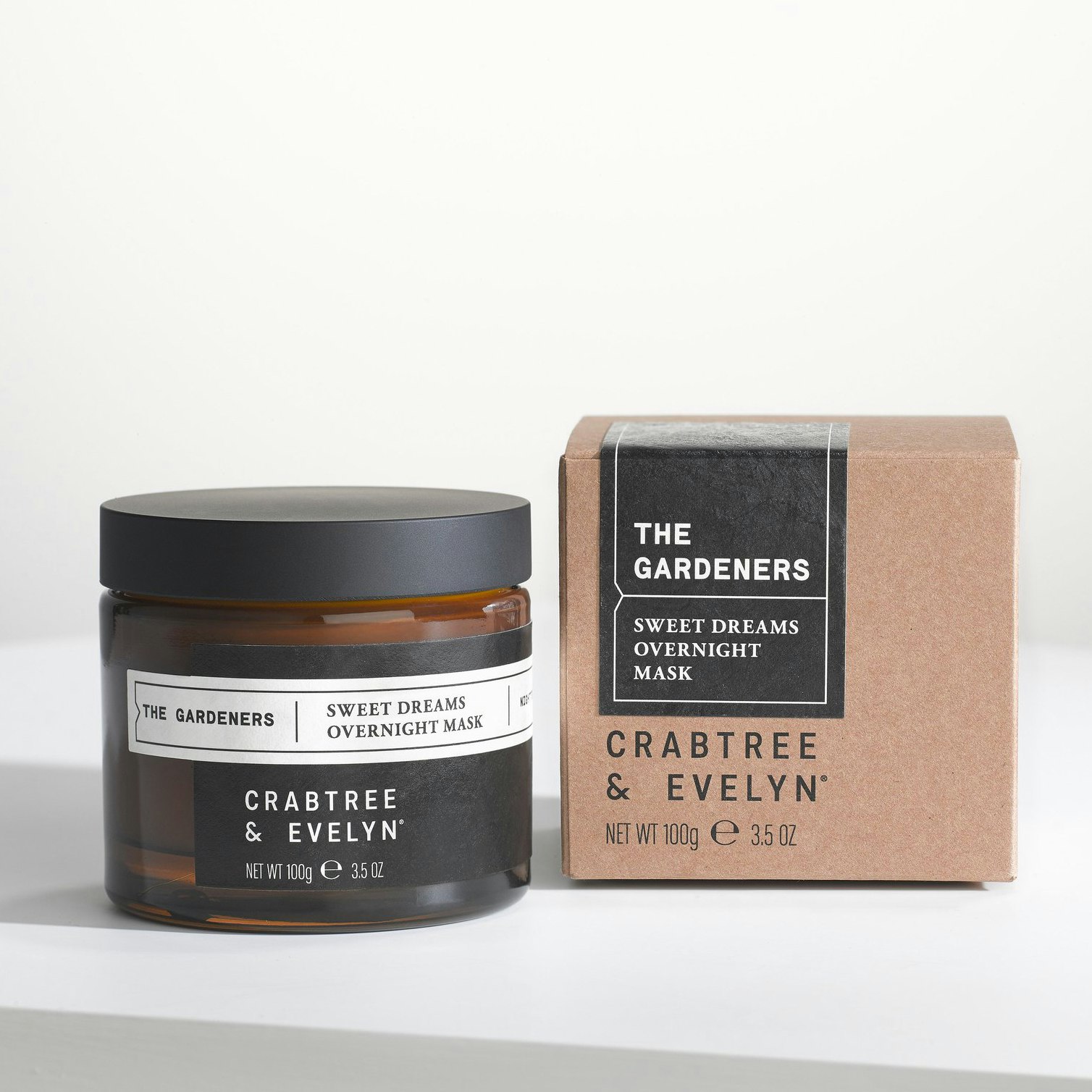 2/11
Crabtree & Evelyn® The GardenersTM Sweet DreamsTM Overnight Mask 
Who: Joslyn 

What: Crabtree & Evelyn The Gardeners Sweet Dreams Overnight Mask

Why: I have really been loving the Gardener's line from Crabtree & Evelyn, and my current favorite is this overnight mask. There are some evenings where I just can't be bothered with all my usual skincare steps, and need one product that infuses all that it can on my skin while I get some much needed slumber. When I use this lightweight, alfalfa complex-infused formula, I know I can skip everything else for a night and still wake up with baby soft, supple skin. Bonus: the light scent of cucumber and coconut is a soothing bedtime treat.
3/11
MARA® Chia + Moringa Algae Enzyme Cleansing Oil 
Who: Emily 

What: MARA Chia + Moringa Algae Enzyme Cleansing Oil

Why: I'll be honest — I was wary of trying this formula, specifically because I've never met a cleansing oil I've actually enjoyed. Most leave my skin feeling too greasy for my liking. But I was blown away by this product, specifically because of its two-in-one functionality: in addition to cleansing, it uses fruit enzymes to deliver gentle exfoliation. After shaking the bottle, I slick two pumps of the formula across my dry face (with dry hands!), and then hop in the shower and start shampooing. Once my hair is washed, I rinse off this cleanser, which leaves my skin feeling smooth and soft (never sticky or filmy), and incredibly clean. Pro tip: If you're prone to congestion in your T-zone, really work the cleanser into those areas before letting it sit. I find that it really helps purge my pores!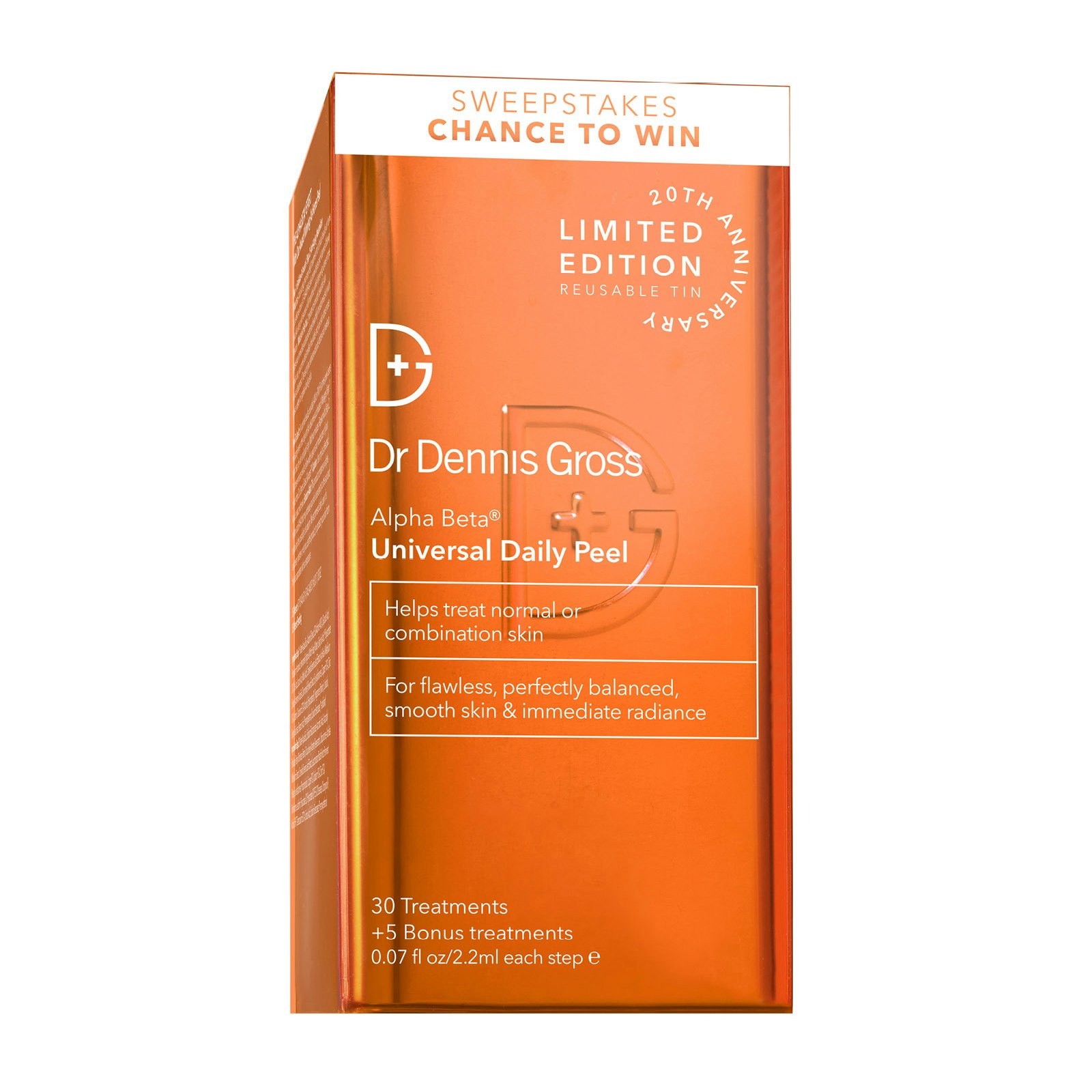 4/11
Dr. Dennis Gross® Skincare Alpha Beta® Universal Daily Peel, 20th Anniversary Edition 
Who: Emily 

What: Dr. Dennis Gross Skincare Alpha Beta Universal Daily Peel, 20th Anniversary Edition

Why: This product is well-documented as being my favorite peel of all time, but I like it even more with the outfit it got for its 20th birthday: a reusable tin! The formula remains the same — as it should, considering celebrities like Chrissy Teigen and Lily Aldridge are fans — with a multi-acid, two-part punch of alpha and beta hydroxy acids. While my preferred pick is the Universal Peel, it and the Extra Strength and Gentle formulas are all mild enough to use daily, yet powerful enough to yield pretty instantaneous results.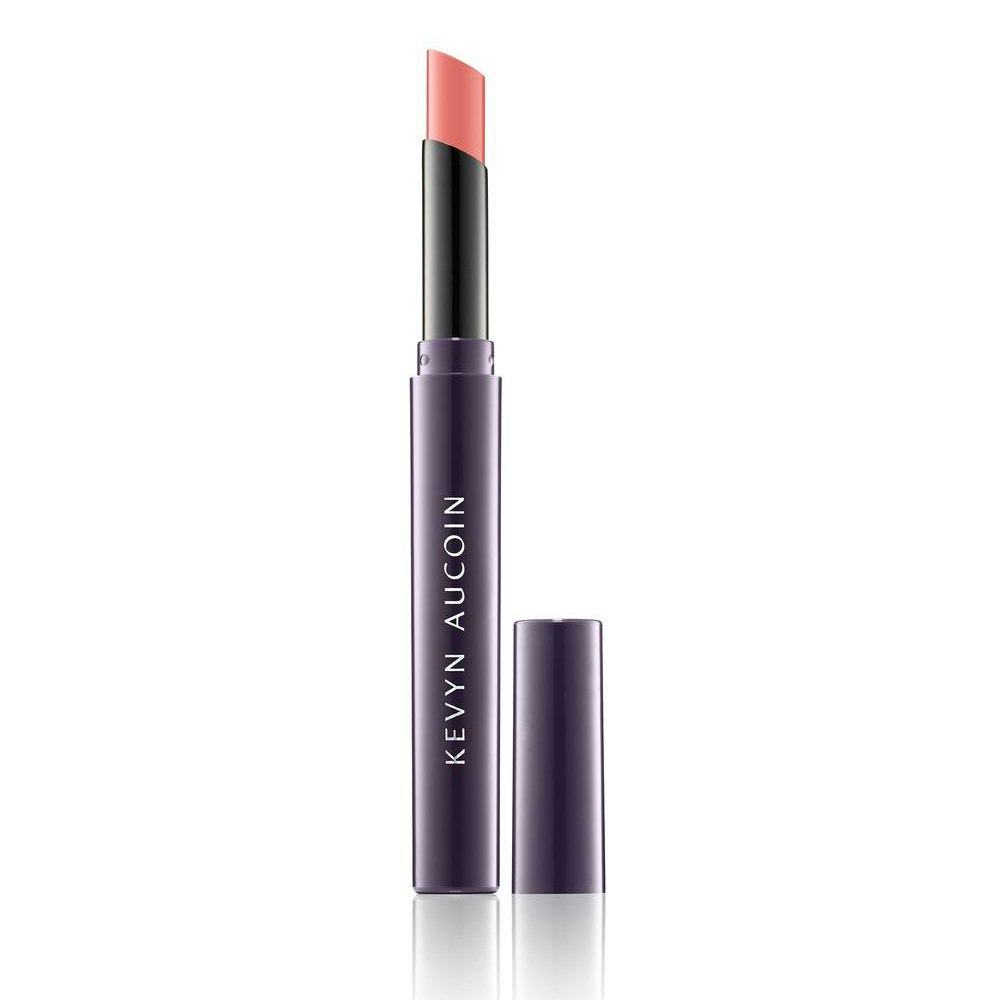 5/11
 Kevyn Aucoin® Unforgettable ShineTM Lipstick in SuspiciousTM 
Who: Thia Laurain, Senior Social Media Editor

What: Kevyn Aucoin Unforgettable Shine Lipstick in Suspicious

Why: I love lipsticks and find — especially in times of economic uncertainty — they often serve as a small, affordable luxury that can boost my confidence and brighten my mood (and face!) in an instant. While I've loved many lipsticks over my 15+ years of wearing them, the formula housed in this slim, elegant bullet might just be my new favorite. The weightless product comes in 18 wide-ranging shades across three distinct finishes: matte, shine, and cream. I've found flattering colors in each of the finishes, but my top pick for effortless, everyday wear would be Suspicious. This shade is a shiny peachy-pink that adds the perfect hint of polished color, yet is close enough to my natural lip shade that I can apply it with ease sans mirror.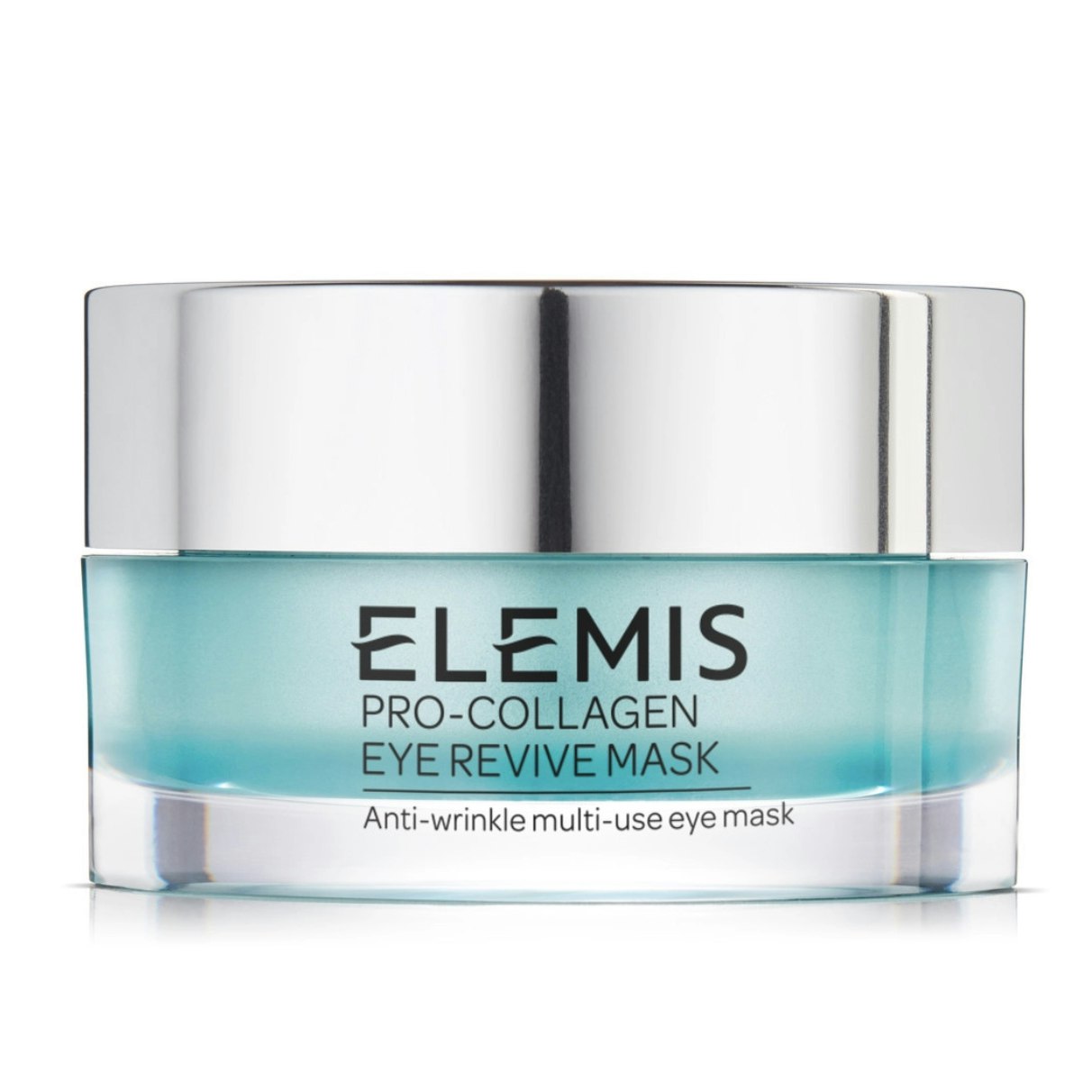 6/11
Elemis® Pro-CollagenTM Eye Revive Mask 
Who: Thia

What: Elemis Pro-Collagen Eye Revive Mask

Why: If you haven't tried an eye balm yet, prepare to have your eyecare game upgraded. I love eye cream, but I do not love the way it can leave my eye area feeling greasy or looking shiny afterwards. This overnight eye mask has a light, balmy texture that instantly sinks into and plumps up skin, leaving a satiny — not slimy — finish in its wake. Bonus: the instant plumping effect also works perfectly as a nutrient-rich primer to apply before concealer, so you can use it morning and night.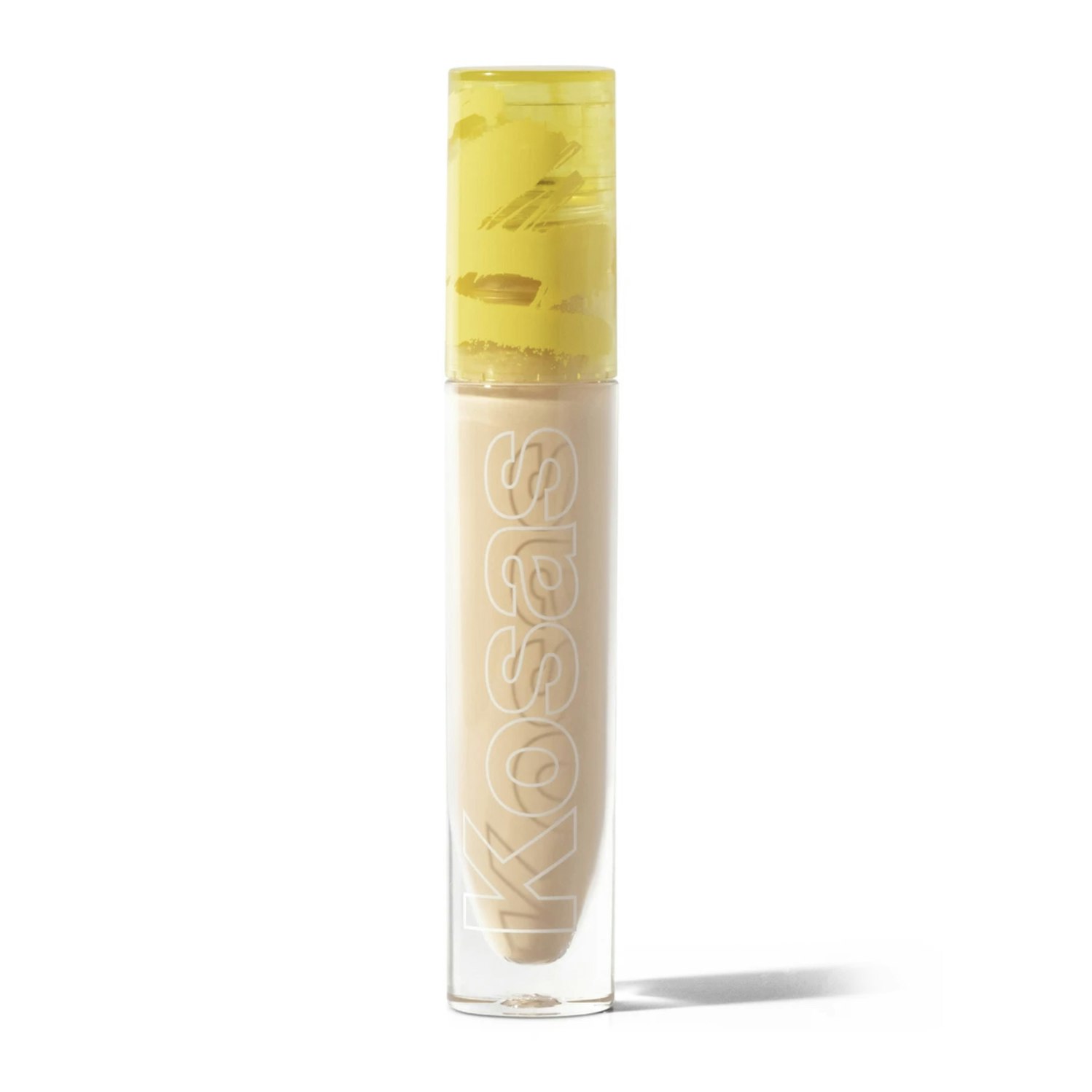 7/11
Kosas® Revealer Concealer
Who: Thia

What: Kosas Revealer Concealer

Why: With spring finally here, I'm looking to lighten my everyday makeup routine to the bare essentials: a little mascara and blush, a pop of gloss, and, of course, concealer. I'm devoted to several formulas that perform particular tasks, but this brightening, hydrating formula is my new go-to for all-around use. With a bevy of peptides and hyaluronic acid, it plumps the skin, making it perfect to help conceal recessed acne scars. The lightweight formula also contains caffeine to brighten and tighten up the undereye area (yes, please!). Even better: Each of these easy-to-blend shades matches perfectly with the brand's famed Tinted Face Oil ($42), so if you know your shade in TFO, you know you have a perfect match in this concealer!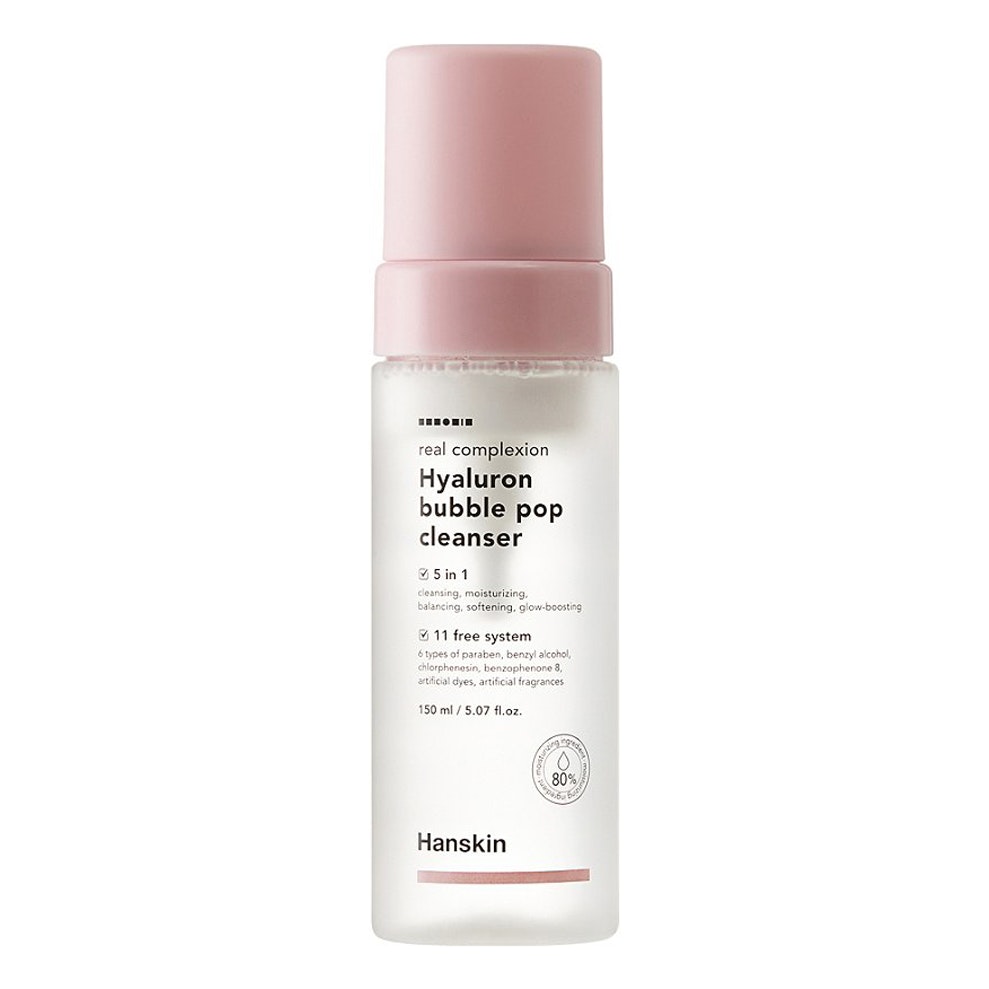 8/11
Hanskin® Hyaluron Bubble PopTM Cleanser
Who: Sophie Wirt, Beauty Editor

What: Hanskin Hyaluron Bubble Pop Cleanser

Why: I'm a staunch advocate of double cleansing. Yet, while I have my favorite oil balm cleansers in rotation, I've never felt allegiance to a "step two" cleanser until I discovered this one. It actually makes face washing a fun-filled activity that I look forward to. The formula dispenses as a cloud-like moussey whip, similar to a foaming hand soap (but even fluffier — more fun!). Unlike straight up soap, however, this cleanser is chock full of ultra hydrating hyaluronic acid, and leaves skin plump and dewy — never dry.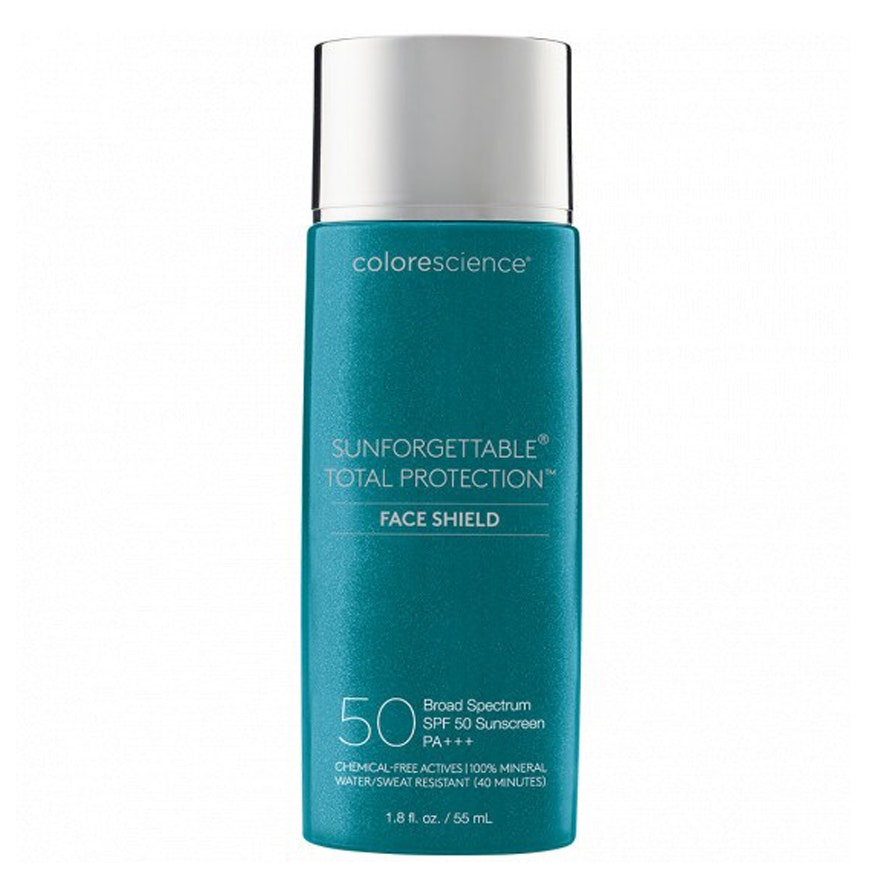 9/11
Colorescience® Sunforgettable® Total ProtectionTM Face Shield SPF 50
Who: Sophie

What: Colorescience Sunforgettable Total Protection Face Shield SPF 50

Why: Essentially sunscreen masquerading as a makeup primer, this glowy formula is not your typical SPF. For one, there's no chalkiness or "sunscreen" smell to be found (pinky swear). More notably, it imparts a pearlescent finish that's just short of shimmery; while this may sound more disco than daytime, it's actually perfect for faking a "lit from within" glow, particularly when layered beneath a lightweight foundation. Sunscreen-averse friends, feel free to tune out now . . . but if sun safety revs you up, get this: the Face Shield also delivers Broad Spectrum SPF 50, PA +++, and protection from blue light. Whew.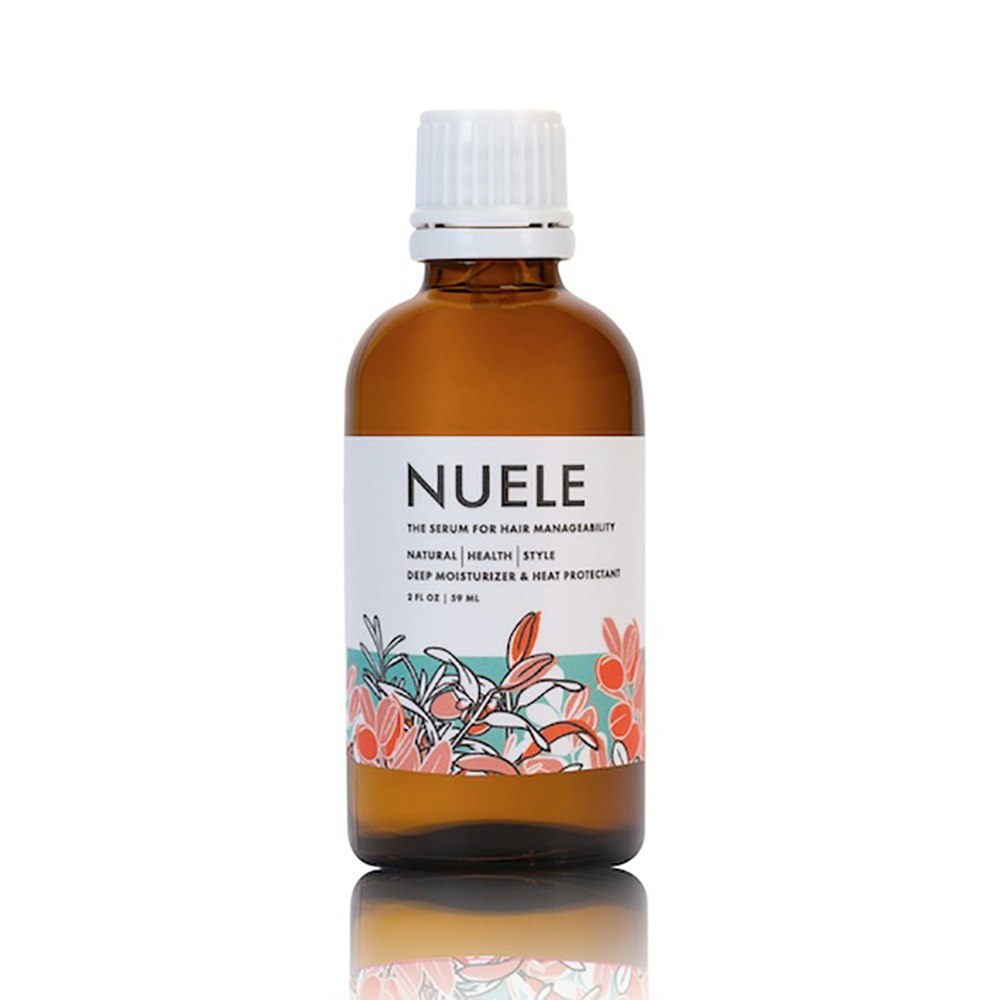 10/11
Nuele Hair® Serum 
Who: Cat Matta, Copy Editor & Fact-Checker 

What: Nuele Hair Serum

Why: Frizzy hair and wind-whipped wisps can be irritating enough in the colder months, but come summer, my strands tend to go full on fuzzball. Add to that a pinch of baby hairs in the center-left of my hairline that insist on standing at attention, which nothing (mousse, gel, hairspray, etc.) could tame without looking stiff, wet, or overly weighed down. That is, until the recent launch of Nuele Hair Serum. Natural and certified organic jojoba, argan, moringa, rosemary, and clary sage oils provide both deep hydration and heat protection, while nourishing, repairing, and protecting hair. The formula is lightweight, but effective, and without dilution with water or synthetic oils, the ingredients can pack their biggest punch without being disturbed. Oh, and did I mention, it smells divine.

I rub a few drops between my fingers in the morning to wrestle my rogue strands to their proper place (it works equally as well on wet and dry hair), and keep it in my purse for flyaway touch-ups throughout the day. It doesn't weigh my thin hair down (and is said to work on all types!), smooths my rogue strands, and even makes me feel like I'm helping to do something for this world in a time of uncertain change — all the ingredients are responsibly sourced from Ghana and Morocco to help drive the economy, promote fair pay among farmers, and help mitigate negative environmental impacts. Nowadays, especially, if I can't physically provide a helping hand, I'm glad I can still try and do my part from a distance.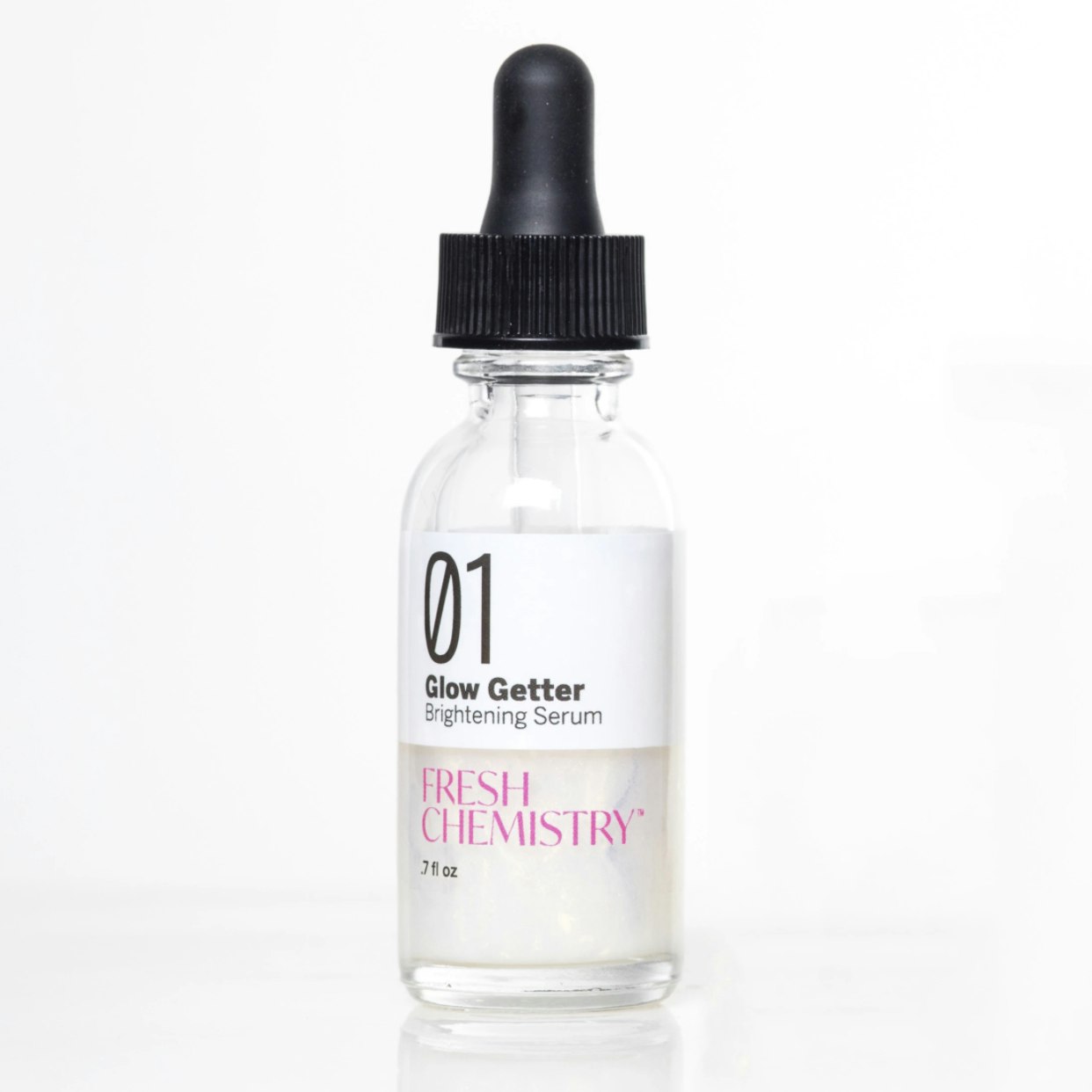 11/11
Fresh Chemistry® Glow GetterTM Supercharged Serum Set 
Who: Cat 

What: Fresh Chemistry Glow Getter Supercharged Serum Set

Why: Spring is all about freshness: fresh air, fresh blooms, fresh perspectives. And let's be honest, when was "stale" ever in vogue? And, when it comes to ingredients that tend to reside on the unstable side of the spectrum when exposed to light and air, I'll take the freshest form of them I can find. As the name implies, Fresh Chemistry is all about enabling people to guarantee they're getting the most potent form of their products. Case in point: you get to play alchemist and mix the key ingredients of this Supercharged Serum Set yourself. Each active comes sealed separately in tiny brown glass vials to protect them from light: Active Vit C (a stabilized form of the skincare staple), active AHA (a botanical blend of alpha hydroxy acids), and 2X Vit C (a "Glow Booster" that doubles the amount of vitamin C in the final blend). 

When you're ready to use the Glow Getter for the first time, you simply add the aforementioned ingredients into the Serum Base (a lightweight concoction of hyaluronic acid and three forms of olive oil-based emollients), and shake the tincture to mix it all up. The result: a silky and beautifully iridescent, mother of pearl-ish serum brimming with fresh tone-polishing vitamin C. Due to its angelic hue, you get an immediate glow as soon as it's applied that makes skin look instantly, well, fresher. I've been using it day and night for just about a month. Although I am starting to panic that the bottle is near its end (which aligns with the brand's instructions to use the serum within four weeks, when the ingredients are at their freshest), I can definitely say that with my now soft, even toned, more radiant skin, a glow I did get.