We're selective about the formulas we use on our hair, skin, and nails. The Spotlyte 7TM highlights recently-released and/or noteworthy products you can add to your makeup bag, one day at a time. Let's go shopping.
Sometimes, snagging a chair with your colorist simply isn't in the cards. Perhaps they're fully booked; you're unable to make it into the salon; or your cousin decided to throw an impromptu birthday party for her poodle (leaving you no choice but to reschedule your monthly appointment for root touch-ups). 

Life happens. Unfortunately, though, grown-out roots can be unforgivingly blatant — particularly if your natural hair color is in stark contrast with the hue you've chosen (e.g. grey hair turned brown, or black hair bleached blonde). In these cases, it's prudent to keep at-home root touch-up products on hand. These days, root touch-up products run the gamut in terms of permanence, texture, and application. From 24-hour sprays to quasi-professional dyes, keep reading for 7 root touch-up products that'll tide you over 'til you reunite with your colorist.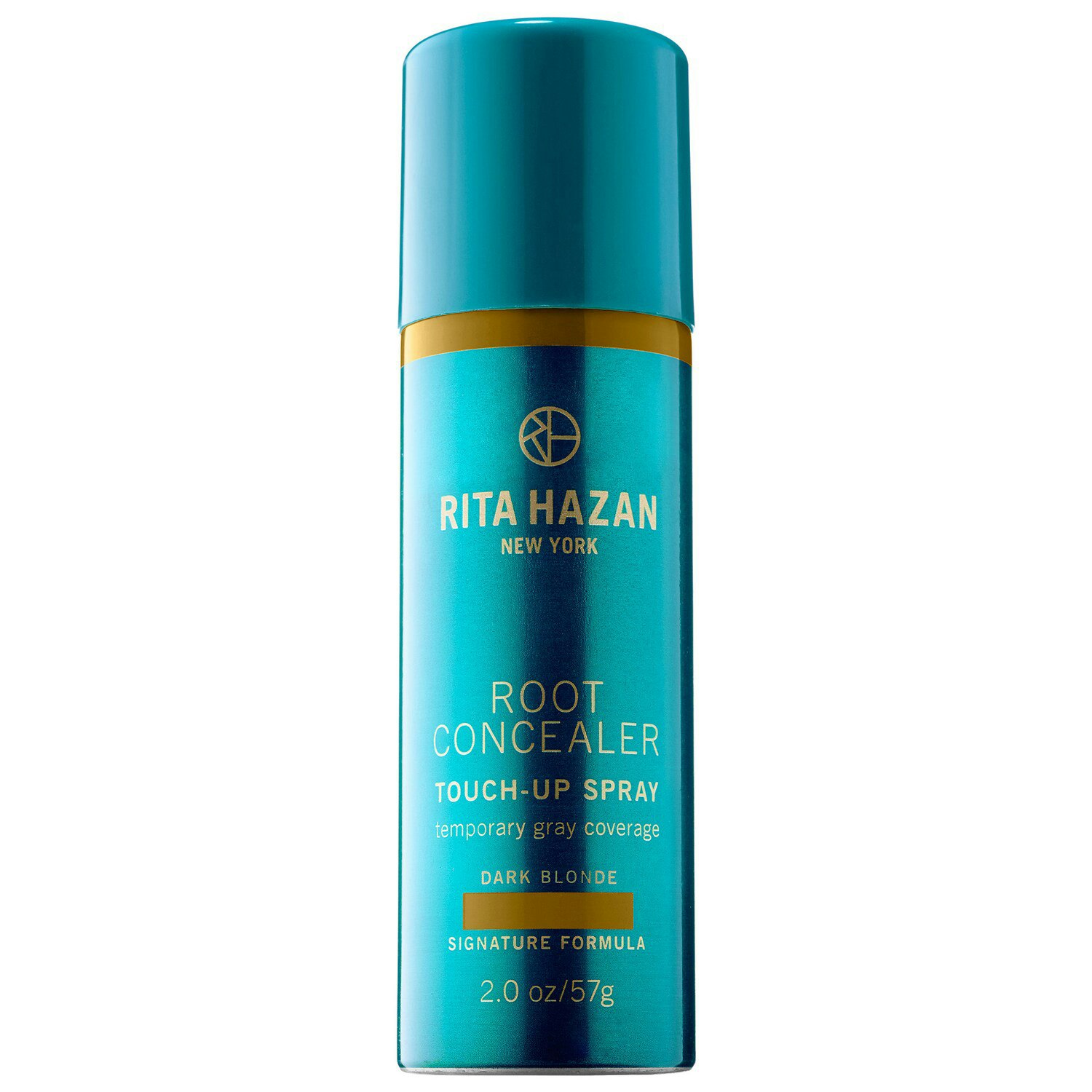 1/7
Rita Hazan® Root Concealer Touch-Up Spray
Unless you're a celebrity, chances are you don't have A-list colorist Rita Hazan on speed dial. Luckily, though, she does have her own product line — and it just so happens to tout one of the best root touch-up solutions on the market. The spray boasts ultra-rich color payoff. And you needn't worry about making a mess, thanks to the superskinny nozzle, which allows for ultra-targeted application. The formula is also positively transfer- and water-resistant.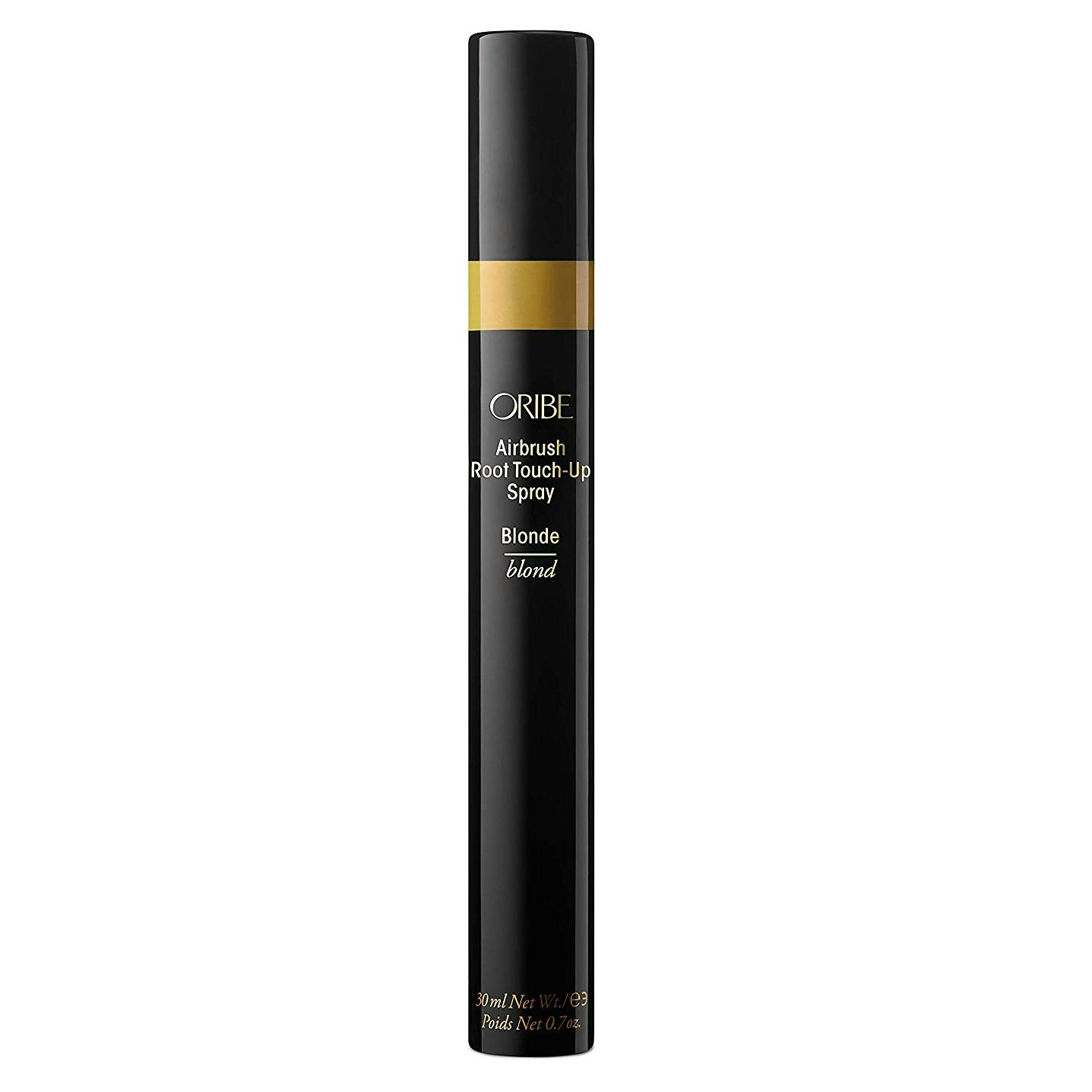 2/7
Oribe® Airbrush Root Touchup Spray
Many people who have gone platinum are all-too-familiar with overgrown roots — and camouflaging dark roots and passing them off as icy blonde is a feat in and of itself. Oribe's color-depositing mist has become a mainstay for many platinum blondes between appointments. The product deposits miniscule color particles, which, as the name suggests, impart an airbrushed effect to help blend roots in a way that's subtle, not spackle-like.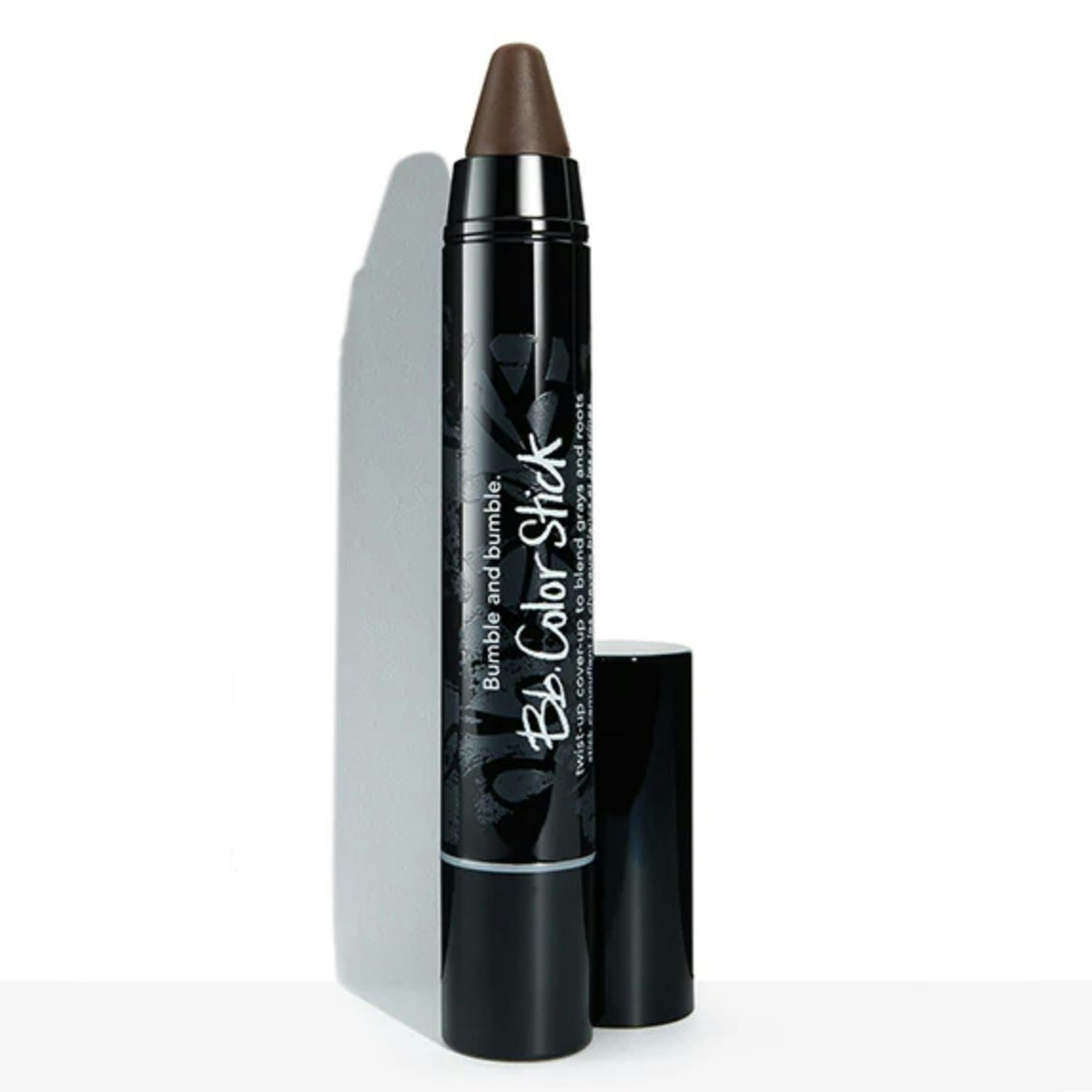 3/7
Bumble & Bumble® BB Color StickTM
Root touch-up products don't get any simpler than this crayon-like one from Bumble & Bumble. Simply shade in the areas that are starting to peek through, and blend any excess product with your fingers. The formula is velvety, soft, and budge-proof.  Bonus points for portability.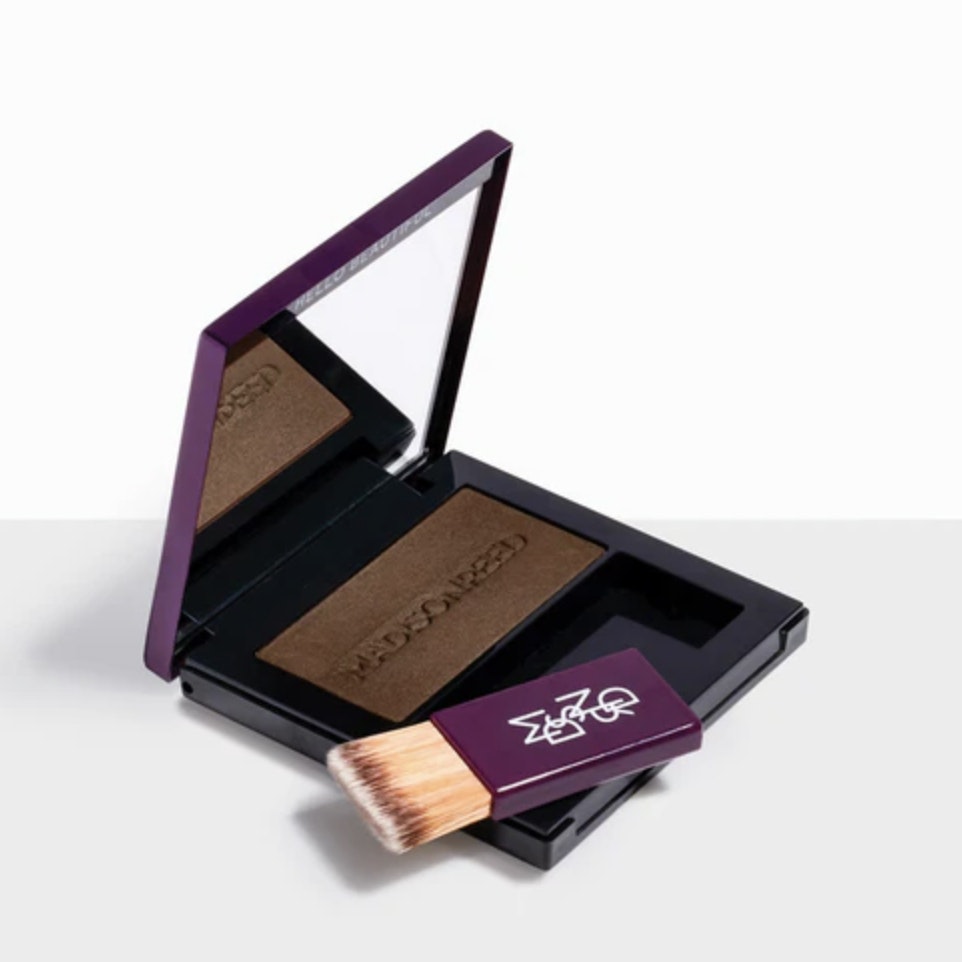 5/7
MadisonReed® Root Touch-Up Makeup for Hair
If you fancy yourself something more familiar than a mist, consider a root touch-up powder that bears a striking resemblance to bronzer. Like bronzer, this finely-milled powder deposits buildable pigment in broad swoops. Also worth noting: MadisonReed prides itself on using positively nontoxic ingredients.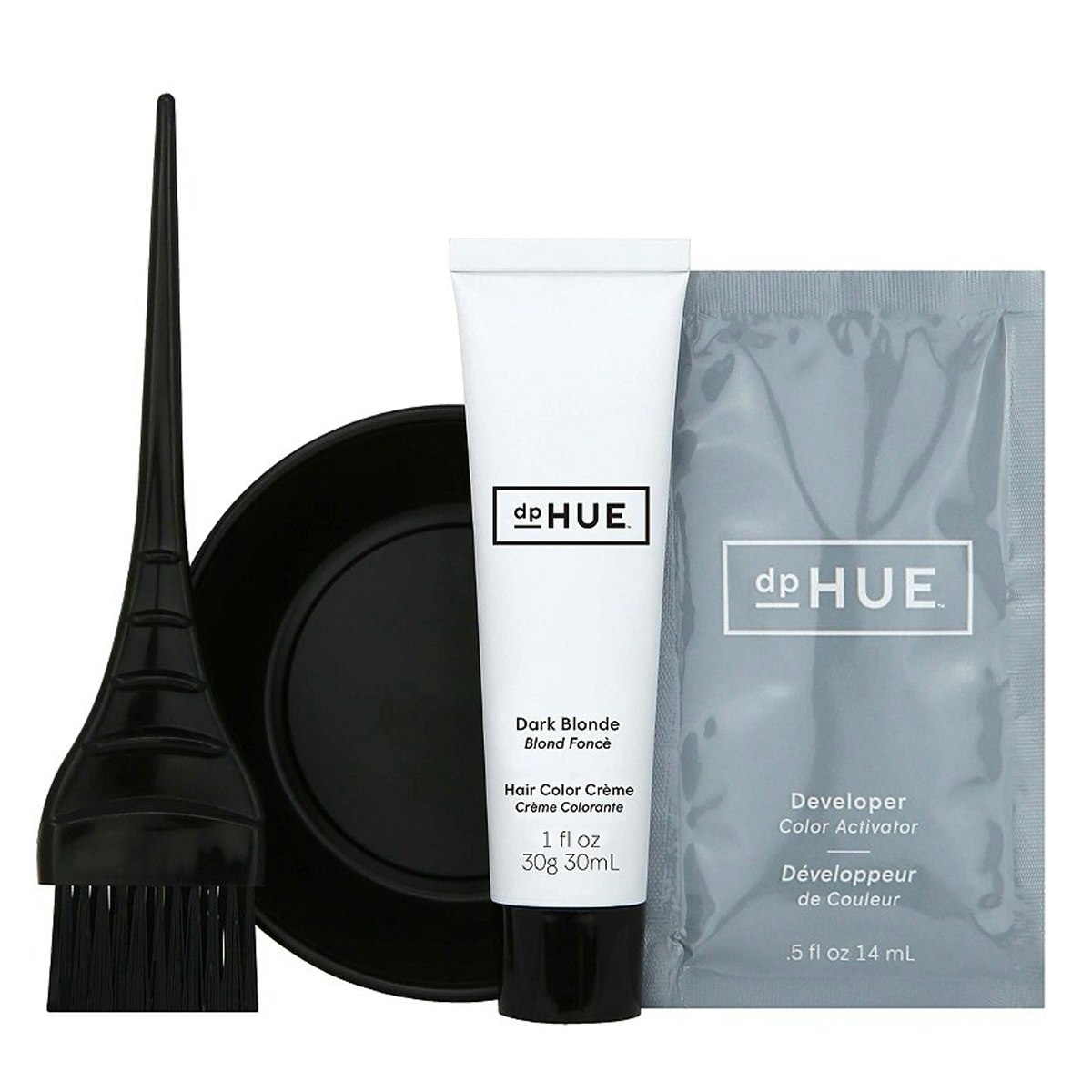 6/7
DP Hue® Root Touch-Up Kit 
Truth be told, it's fun to wield a professional applicator dipped in salon-quality hair dye. This kit coaxes you to play colorist between salon visits — and makes a decent dye job easy enough. Note: the dye is permanent, so be sure to follow all instructions to a T. It can be used on roots that are up to an inch grown out.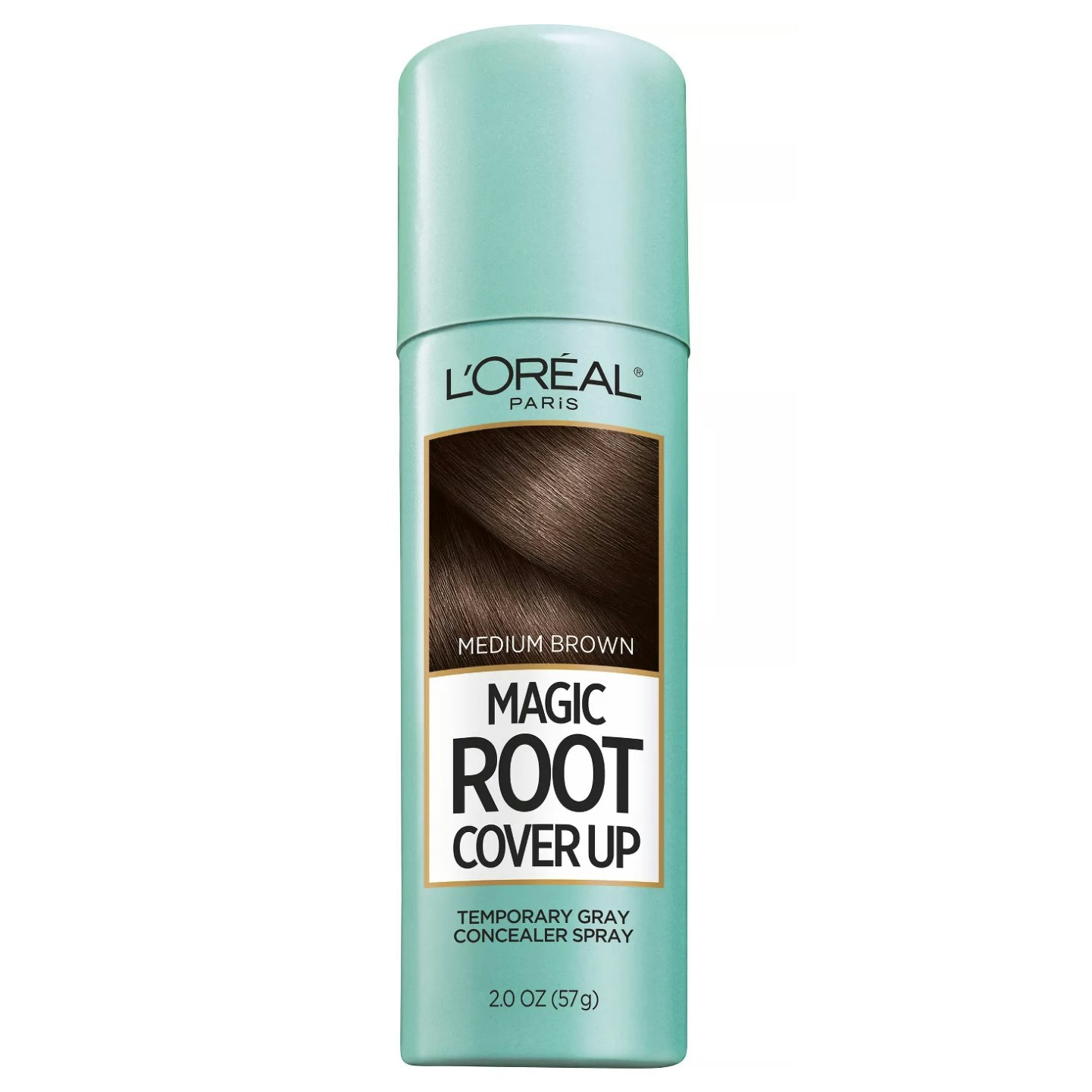 7/7
L'Oreal Paris Magic Root Cover Up
One of the buzziest root touch-up products on the market, this mist is lauded for its pliable, non-crunchy, quick-drying formula. Plus, it's purse-sized and TSA-friendly — just in case roots materialize while you're out and about (as it seems they're wont to do). 
Some complimentary products were provided to the author for the purpose of writing this article.

Product prices may vary from the time this article was written.

Allergan® may receive commissions for purchases made through links in this article.