Real talk: since we're staying home and practicing social distancing, booking your favorite skincare treatments will need to wait. But that doesn't mean your routine needs to fall by the wayside. Whether you are missing an appointment for a resurfacing peel, sculpting facial, or LED treatment, there are plenty of at-home versions of professional tools and devices at your disposal. 

Of course, the best aspect of at-home gadgets and professional-grade products is how convenient they are to use ourselves — but, if you're like us, you've eschewed them in the past, claiming you just didn't have the time for them. Now that we're all trying to lay low for a while, we have the time — and using these devices is a fabulous form of self-care. 

That said, don't just throw caution to the wind and start using pro-strength products with abandon — ease into a new routine that features these devices and formulas no more than once a week as your skin adjusts. Don't get discouraged if your moves aren't as good as your go-to esthetician's (they do make things look so easy, don't they?). Mastering new steps or techniques will likely require a learning curve. Be patient, read, and follow instructions to the letter, and we have no doubt you'll see some powerful results from the innovative skin picks below — whether you opt for a peel, microneedling device, or all of it as you shelter-in-place.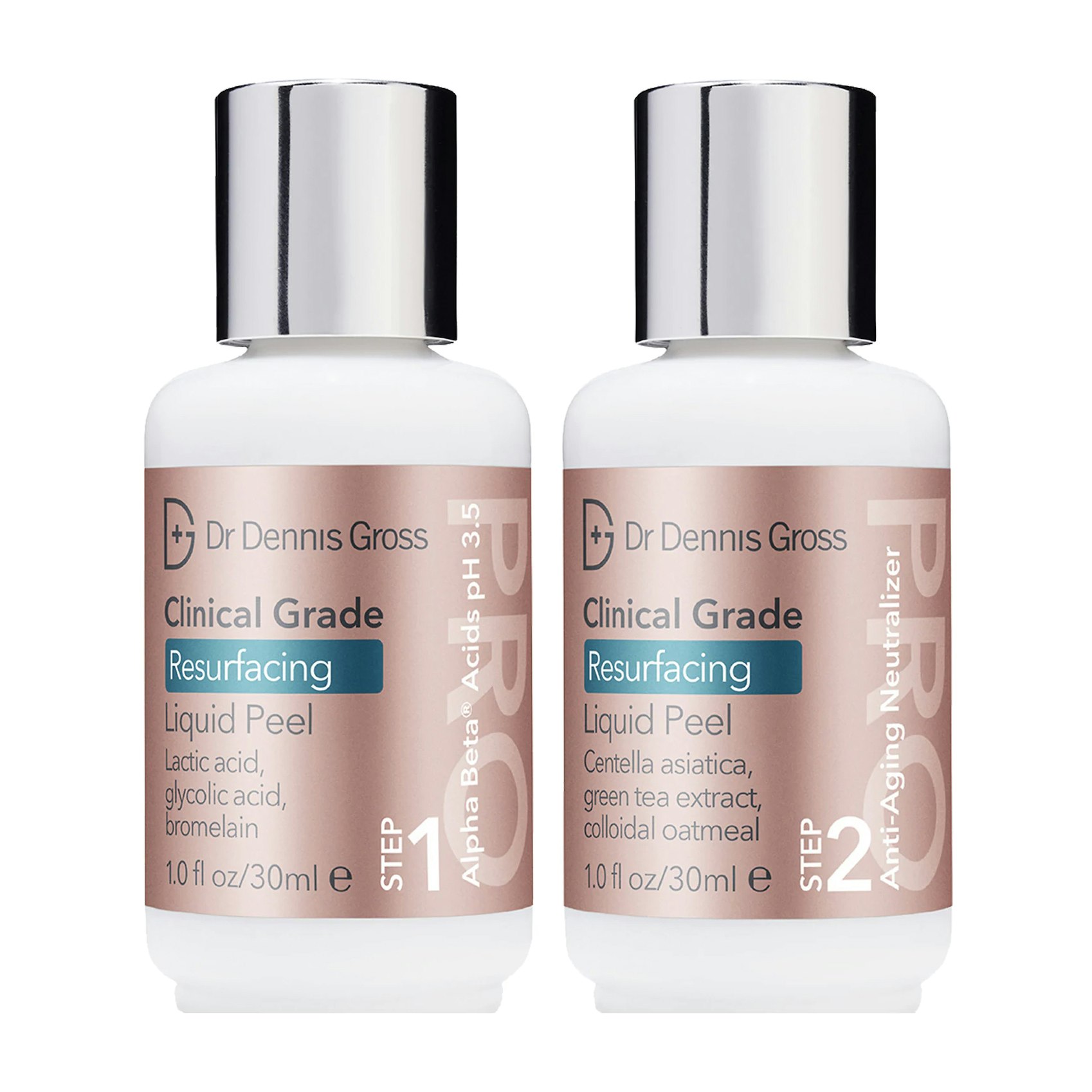 1/5
Dr. Dennis Gross® Clinical Grade Resurfacing Liquid Peel 
The beauty of a professional peel lies in its instant results and zero downtime. If you're looking to achieve that glow at home, the Dr. Dennis Gross Clinical Grade Resurfacing Liquid Peel is the closest you'll get to an in-office procedure. The two-step system includes a liquid peeling solution powered by a strong blend of alpha and beta hydroxy acids with pineapple enzymes to speed up cellular turnover, which results in a glass-like smoothness. Swipe the neutralizing solution across the treated area two minutes later (no need to rinse your face!) to drench your freshly-exfoliated complexion with soothing cica plant extract and powerful antioxidants. No burning, tingling, weird smell, or redness. This peel is a powerful pore-unclogger, so don't be alarmed if you see some skin purging! It's totally normal — and while there's no ideal time to have a blemish, per se, a few weeks spent inside comes pretty close.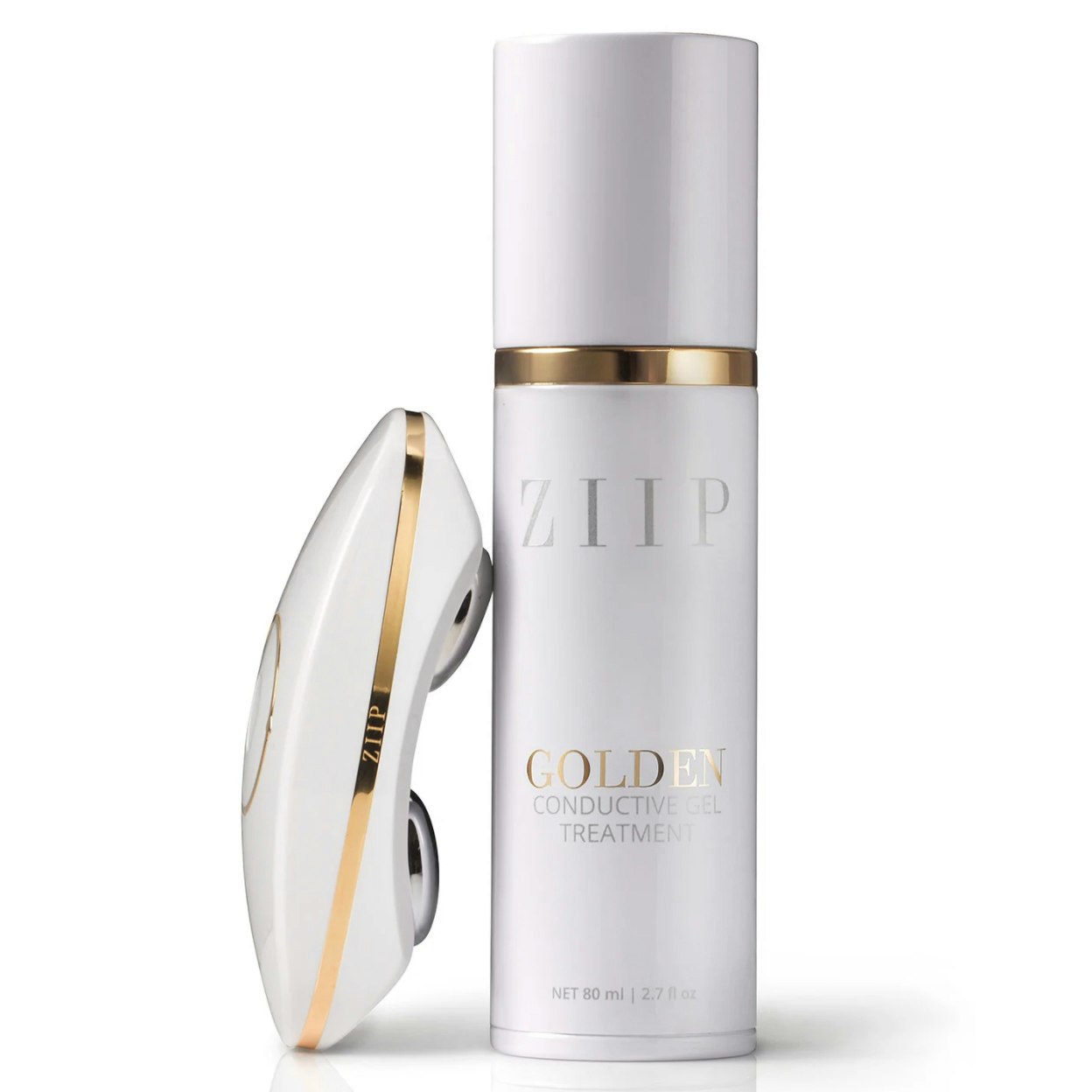 2/5
ZIIP beauty® Device 
At first glance, the ZIIP beauty Device looks like a mash up of a computer mouse and the most elegant garage door opener you've ever seen — but it's actually the chicest microcurrent tool we have come across to date. The flat, almost oval-shaped device is designed to hug the contours of your face seamlessly as its two charged discs push nano and microcurrents into the skin. Not only does this face workout encourage the skin to create more collagen and elastin, it helps with lymphatic drainage, which results in a visibly lifted and more toned appearance. After syncing your tool with the ZIIP app, choose from nine guided video tutorials like Energize℠, Instant Gratification℠, Total Clearing℠, VitalEyes℠, or Quick Fix℠, depending on your goals.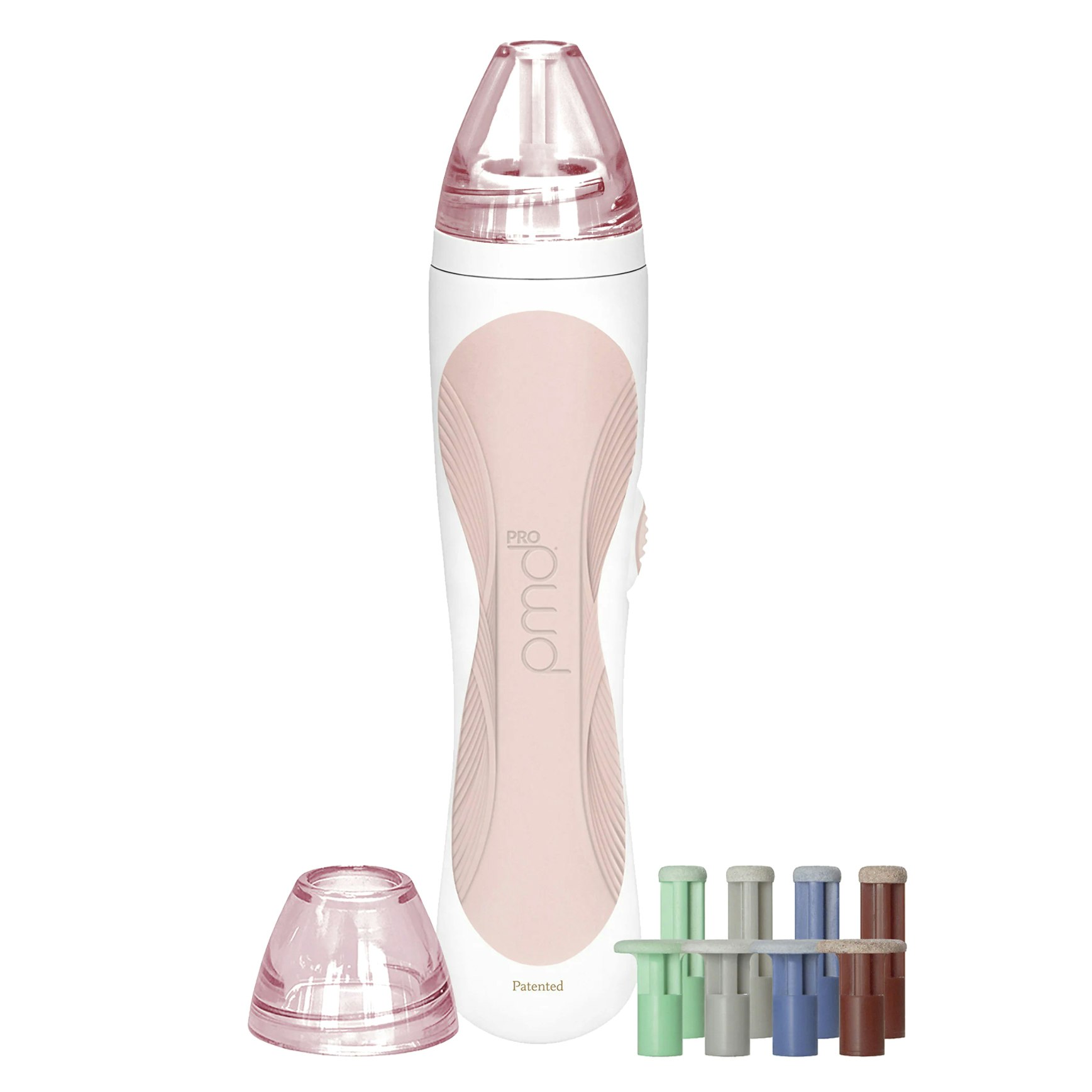 3/5
PMD® Personal Microderm Pro 
Those of us who look forward to an in-office microdermabrasion treatment know the resulting red carpet glow isn't easy to recreate at home. The PMD Personal Microderm Pro is as close as you can get to the real thing. Similar to a professional treatment used weekly, the device uses vacuum suction paired with exfoliation to help refine enlarged pores, minimize the appearance of fine lines, and correct uneven texture. It comes with five different exfoliating discs to swap in and out, so you can choose from extremely gentle to coarse, depending on your skin's needs. 
4/5
BeautyBioTM GloPRO®  
We'll be the first to admit, it took us a while to jump on the microneedling bandwagon — why would anyone want needles rolled across their face? — but we became converts after seeing the impressive results of an in-office treatment. In lieu of getting a professional to microneedle us these days, we are loving the BeautyBio GloPRO Microneedling Regenerating Tool. This at-home alternative combines microneedling and red LED therapy to deliver an anti-aging boost to your nighttime skincare routine. As the tiny needles puncture the very top layer of your skin (don't worry — it's not as gory as it sounds, as the needles are so fine!), they trigger the skin's natural healing response by producing more collagen. The result is firmer, more luminous skin, and post-acne scars will become much less noticeable with consistent use. Bonus perk: all your products will sink in significantly more quickly, which often means improved efficacy.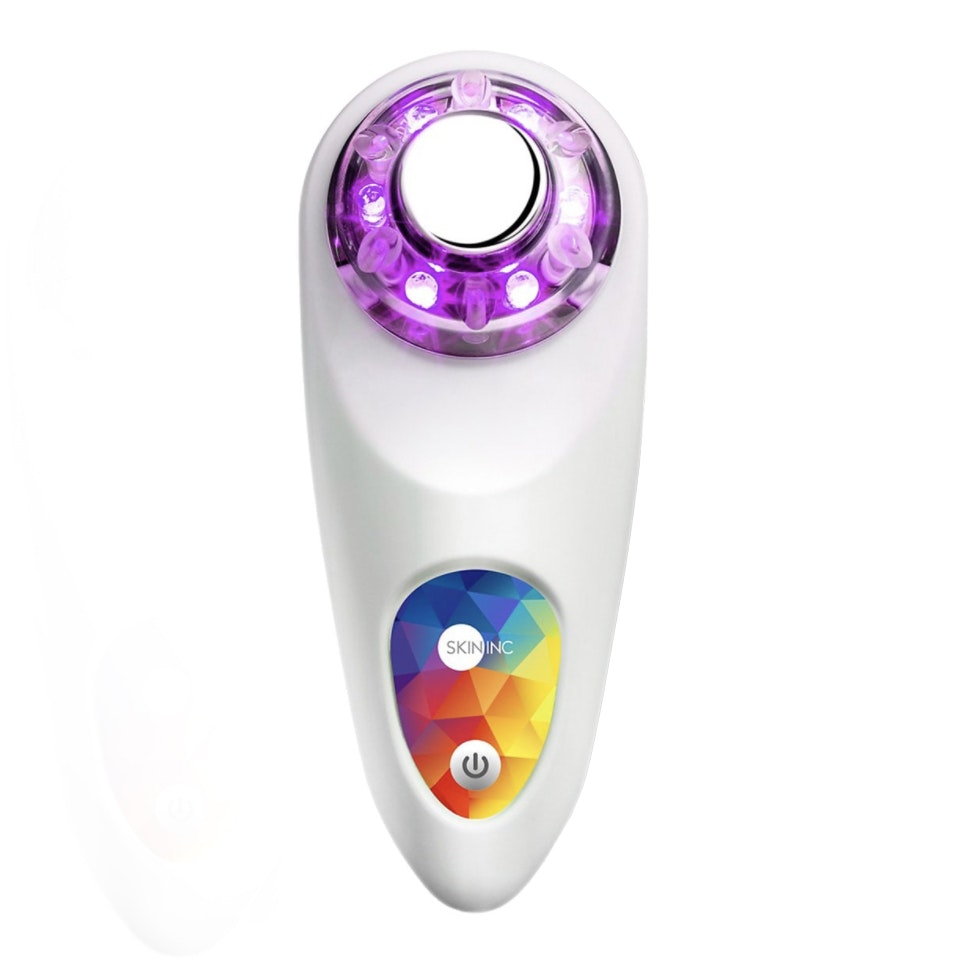 5/5
Skin Inc® Optimizer Voyage Tri-Light ++TM
If you're feeling in need of some extra pampering, a 10-minute treatment with the award-winning  Skin Inc Optimizer Voyage Tri-Light ++ device will elevate your skincare routine to a bespoke facial. Unlike professional light therapy machines, which tend to be massive, the Skin Inc gadget fits in the palm of your hand and works with any water-based serum or gel-like mask (they act as conducting gels!). When the tool glides over damp skin, the combination of LED chromotherapy and low-frequency stimulation promotes cell regeneration and collagen production. What we especially like about this at-home gizmo is that it features five unique settings that utilize specific lights or light combinations to help correct your personal complexion conundrums, whether they be breakouts, dark spots, or skin laxity.
Some complimentary products were provided to the author for the purpose of writing this article.

Product prices may vary from the time this article was written.

Allergan® may receive commissions for purchases made through links in this article.