It doesn't matter if you live alone or with a huge family, if you're a public person or tend to keep everything to yourself: there are just some beauty and skin treatments that are best done in solitude. You know exactly what we mean — the embarrassing treatments. The awkward ones. The treatments that you fear will earn you a look of horror from your significant other. 

If you're resigned to spending some time in close quarters with your household (even if that's just a very nosy cat!), things are becoming a little uncomfortable. Beyond getting stir crazy, it's possible that your roommates, spouse, or any others you live with are seeing things that you fear they won't be able to unsee. We say, lean into the unease. Nothing brings people closer together in tough times than a shared experience — and why can't that shared experience be a "gross" beauty treatment? (Or, you know, you can just lock yourself in the bathroom for an hour and tell everyone else to deal with it.) Here, our editors share their favorite treatments that they prefer to do in private.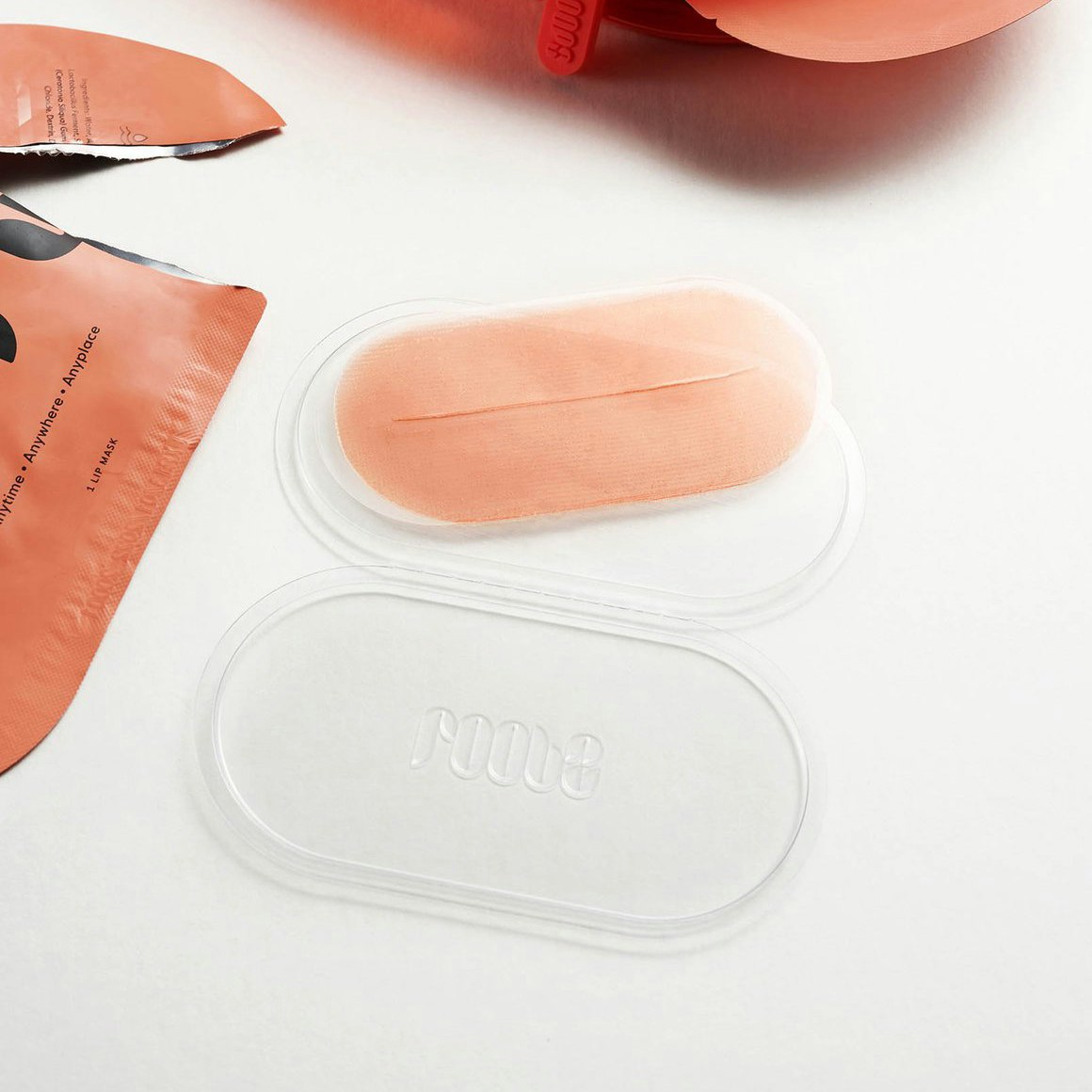 1/13
LoopsTM Lips Mask
Who: Joslyn Winkfield, Creative Lead, Digital

Why: On those back-to-back days I stay indoors, my skin tends to get super dry — especially my lips. When I'm reaching for a balm 10 times in an hour, I know it's time to get a major hydration boost. I like to smooth on one of these intensely hydrating lip sheet masks from Loops while I'm binge-watching a scandalous reality show. Each jelly-like mask is packed with aloe vera to soothe, bioduoferm to replenish moisture, and plumping jojoba seed extract. In 10 minutes, I've got a moisturized pout.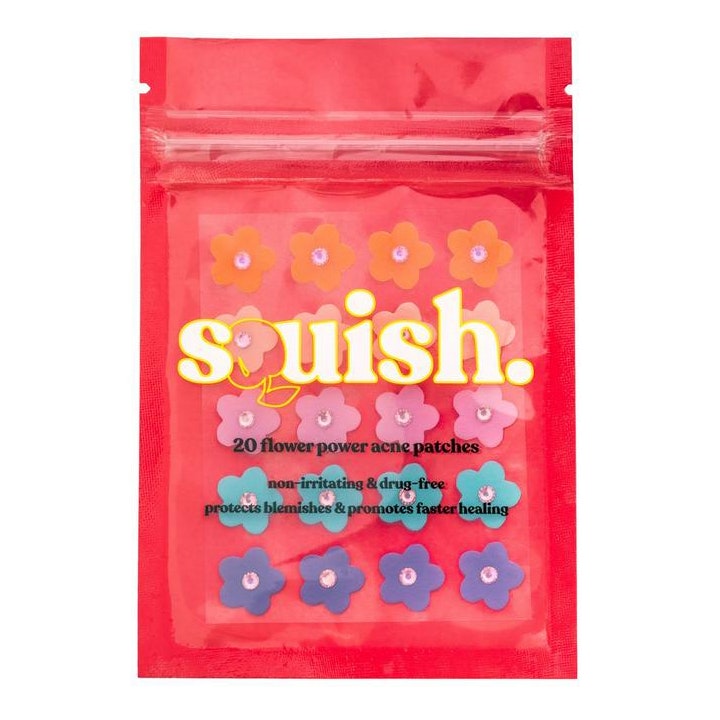 2/13
Squish BeautyTM Flower PowerTM Acne Patches
Who: Joslyn 

Why: On a work-from-home day, one ritual I love is applying these fun floral acne patches from Squish all over my face on my problem spots and bumps. They're made of hydrocolloid, a non-drying, sensitive skin-saving ingredient that helps heal pimples while reducing redness and inflammation. Plus, they're cute enough that I don't mind having them on when taking a selfie or answering the door to accept my food order.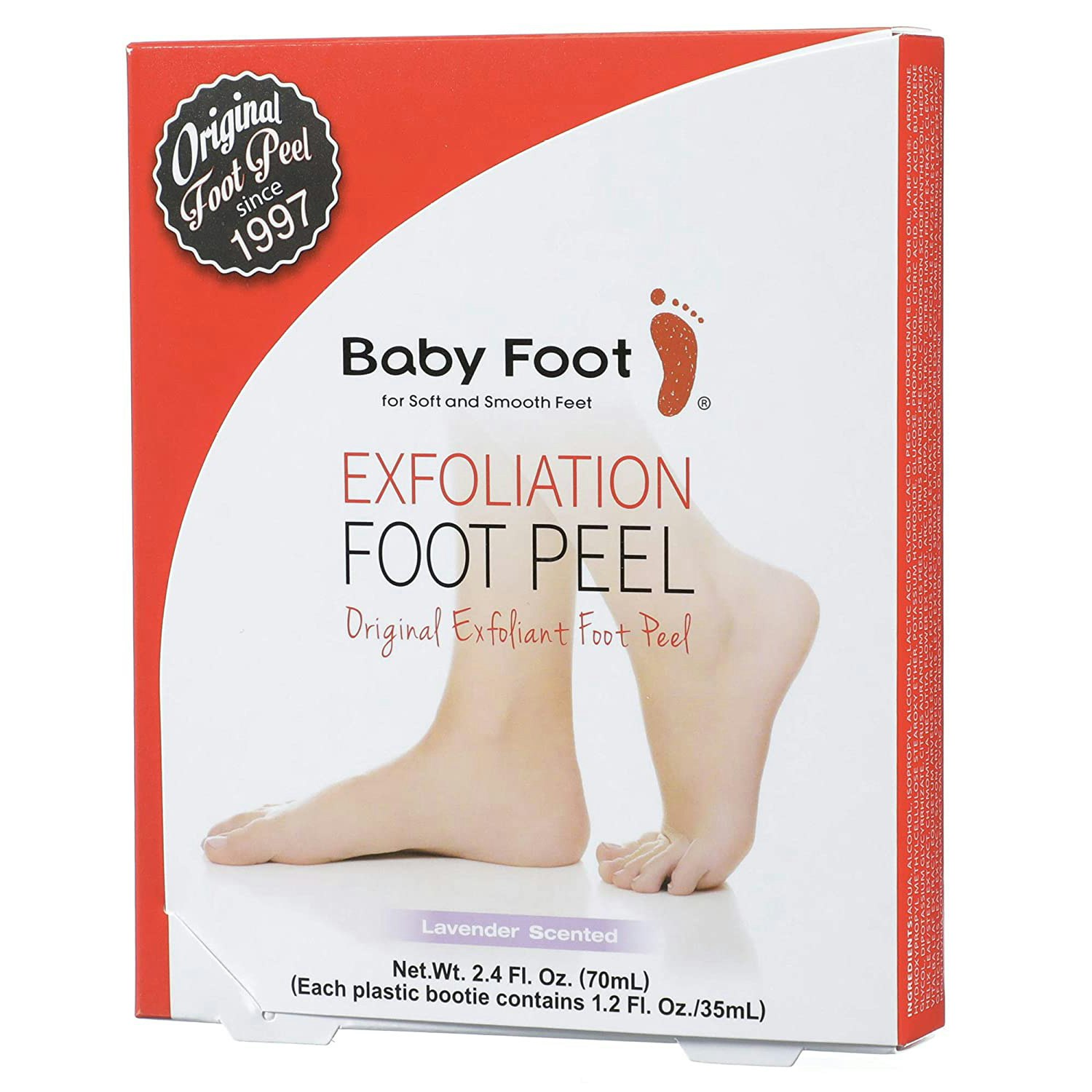 3/13
Baby Foot® Exfoliation Foot Peel
Who: Emily Orofino, Senior Beauty Editor

Why: If you've never tried this product, know that it's not the exfoliating foot mask itself that gets awkward — though I will say that you shouldn't underestimate the challenge of walking throughout your home wearing plastic booties lined with a fruit acid-infused gel. It's the results that are gross (and magnificent). Approximately a week after wearing the booties for one hour (best done while watching Netflix®, in my humble opinion), you'll see the skin on your feet begin to slough off dramatically, not unlike a boa constrictor shedding its skin. If you're someone who likes to be barefoot at home, as I do, you'll leave a trail of flakes everywhere you go for days — but once the peeling is over, you'll be treated to luxuriously baby-soft feet, free of calluses, rough spots, and dryness. Hot tip: Make sure you have no polish on your toenails, as the treatment could weaken the bonds of the lacquer and remove the color entirely.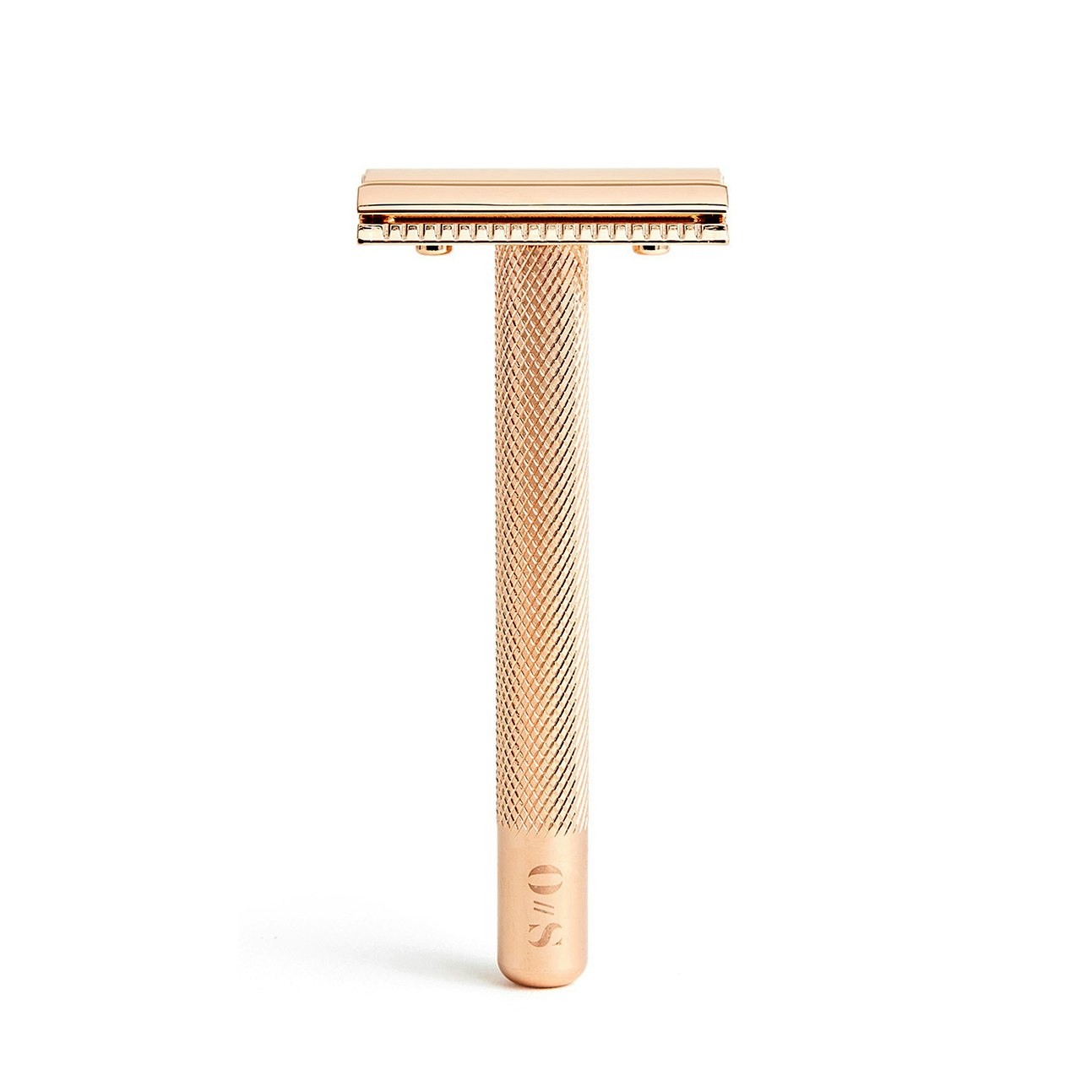 4/13
Oui the People® Rose Gold Safety Razor
Who: Emily 

Why: Even though my boyfriend knows I shave — it's not like my Italian-American legs are smooth on their own! — it's not something I feel the need to publicize. That's especially true because I haven't updated my shaving routine since I started it nearly two decades ago: it's boring, it works OK, and even though I'm sure there are better options available, I can't be bothered. Recently, though, an opportunity fell in my lap to try something very different — a safety razor. In case you're unfamiliar, this is a tool that requires you to install a loose blade, versus a replaceable head or another similar technique you might be more used to. While I'm still getting the hang of it, this chic razor has transformed my regular shaving ritual from a harried experience into a luxe one. It feels heavy in my hand (and that weight is part of the reason the razor can provide such a close shave!), the rose gold metal is stylish, and the retro style of the tool itself makes me feel like a '50s pinup.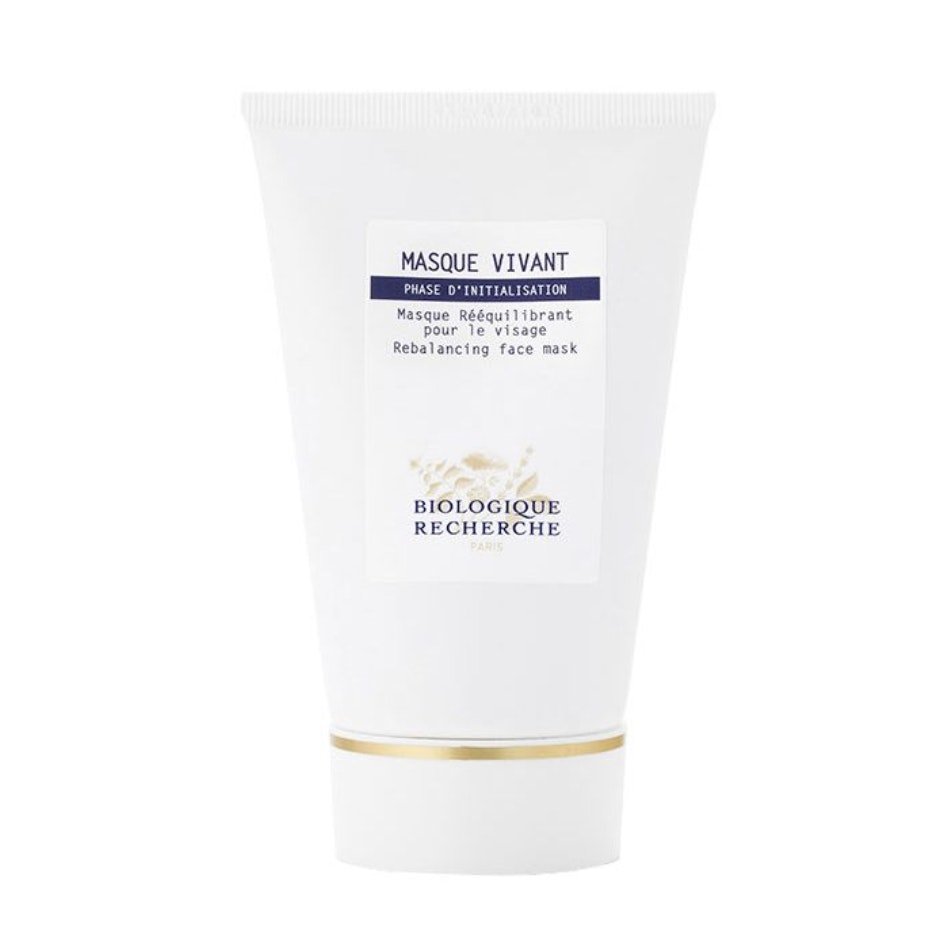 5/13
Biologique Recherche Masque Vivant 
Who: Thia Laurain, Senior Social Media Editor

Why: I'm pretty shameless about the awkward-looking beauty treatments I do at home. (Thank you, patient boyfriend!) Pimple patches? Check. Cotton sheet masks? All the time. High-frequency wands? He's seen weirder. One place I draw the line is scent, and with it, my beloved Biologique Recherche Masque Vivant. I don't mind my partner seeing my face look a little goofy, but I'd rather he not ever remember it smelling strongly of Vegemite — which is exactly what this live yeast extract-based mask smells like. However, I believe this secrecy has added benefits: after I've used this mask, and my skin is vibrant and fresh, my partner always wonders what magical concoction I used to achieve my newfound glow . . . But, I've never let him in on my smelly, skin-changing secret. With the lack of discretion with regards to the other beauty rituals in my arsenal, I'll take all the mystery I can get.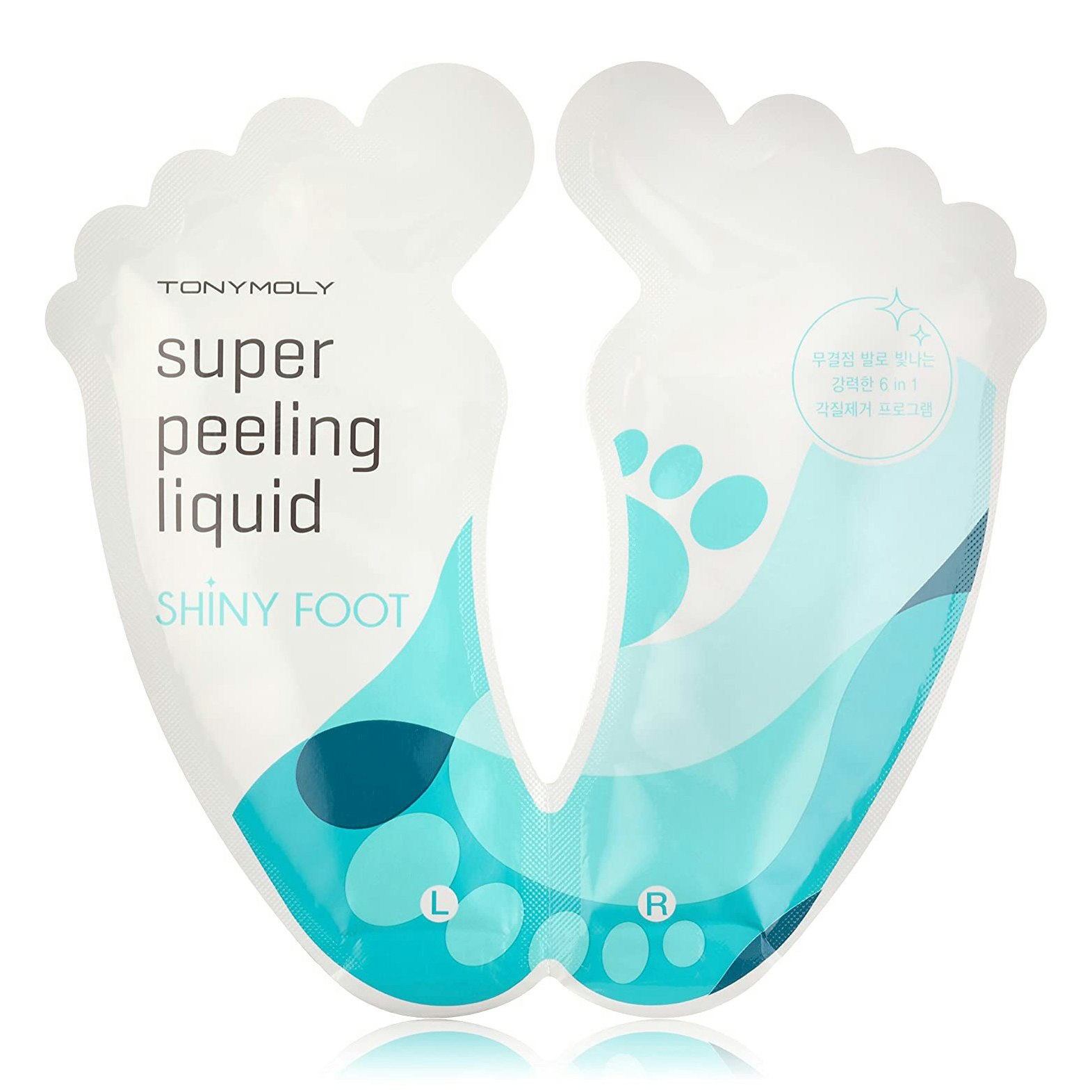 6/13
TONYMOLY® Shiny FootTM Super Peeling Liquid
Who: Thia

Why: I have been using this cult-favorite chemical foot peel twice a year for the last five years, and I honestly can't imagine making the transition in and out of summer without it. It makes my feet feel baby-soft (after profusely shedding like a snake for four to seven days), and I have been singing its praises to friends far and wide ever since my first experience. What I haven't been doing, however, is suiting up in these silly plastic booties in the presence of my boyfriend. Like the aforementioned smelly face mask, I'd rather he not see me shuffle around the apartment in plastic booties, and instead marvel at my miraculously, somehow-callus-free feet come sandal season.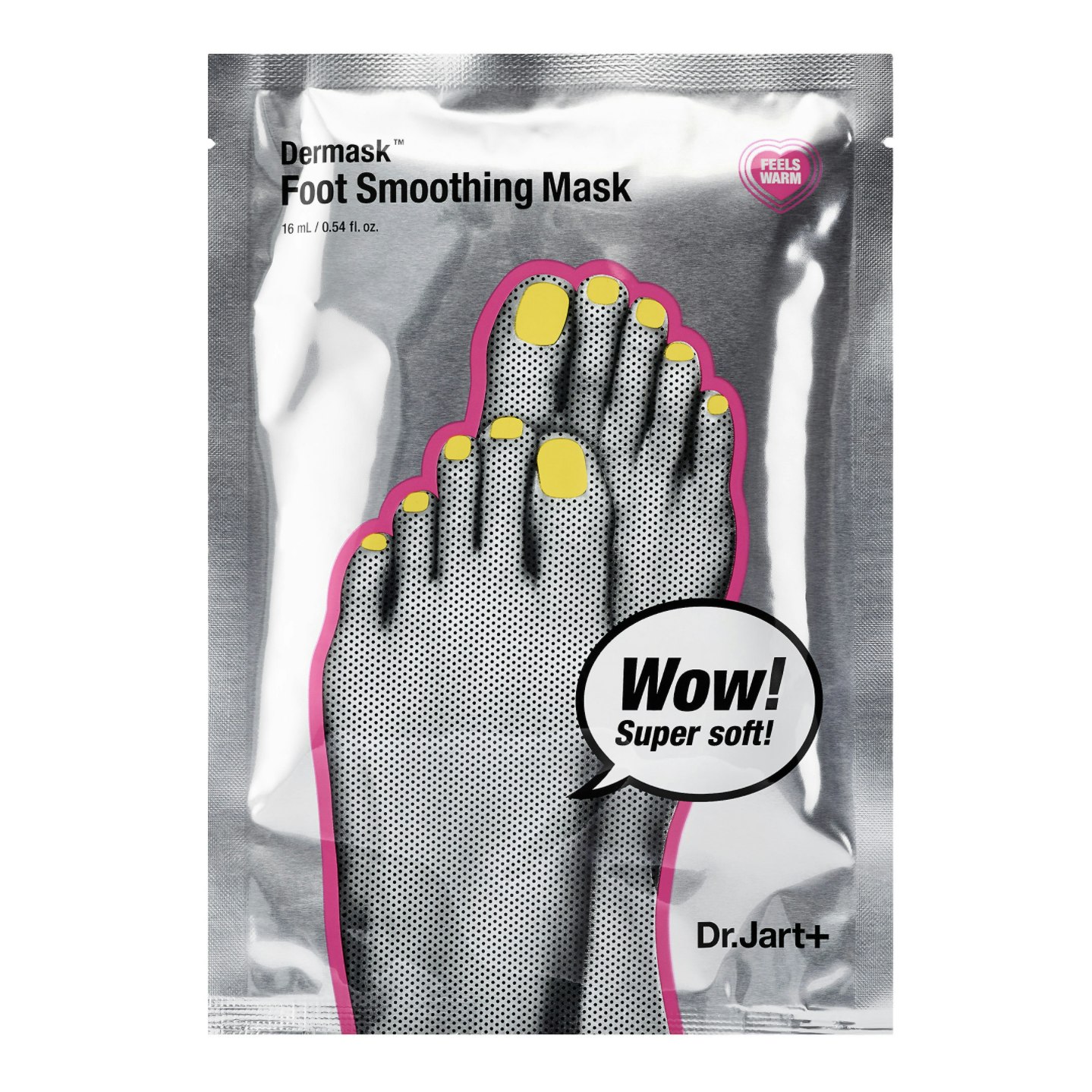 7/13
Dr. Jart+® Dermask® Foot Smoothing Mask | Spotlyte
Who: Thia

Why: Another favorite confidential foot treatment of mine (are we sensing a theme here?) is this newish thermotherapy-fueled smoothing foot mask from Dr. Jart+. Instead of an aggressive acid-infused peel, this treatment's tinfoil topped booties contain mild exfoliating acids in a deeply moisturizing essence. The smoothing, hydrating ingredients of the mask are delivered deep into the skin using the powers of thermotherapy (essentially, a chemical reaction that creates a gentle warmth inside the bootie). Pro tip: For the smoothest tootsies your sandals have ever seen, I recommend doing this mask one to two weeks (or as soon as the shedding has subsided) after doing a chemical foot peel.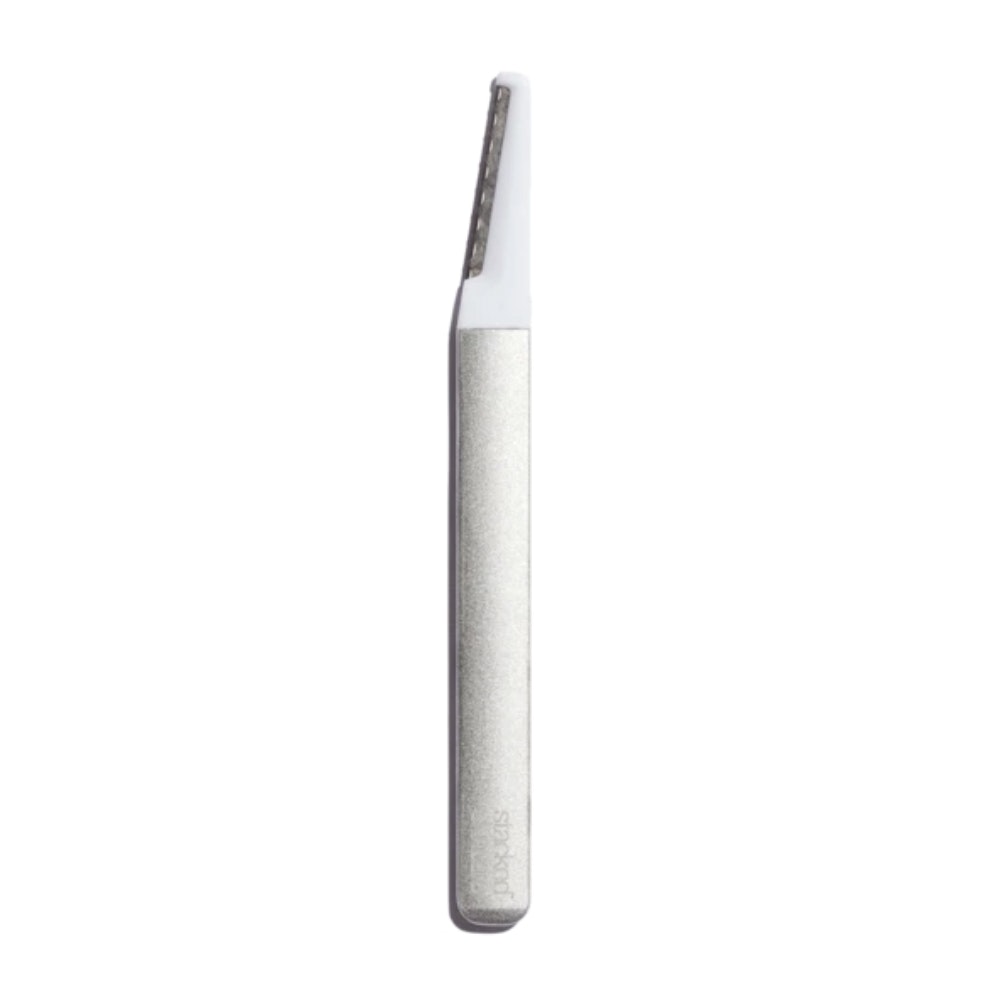 8/13
StackedSkincare® Dermaplaning Exfoliation Tool
Who: Madisen Theobald, Senior Social Media Editor

Why: Dermaplaning my face has become a weekly guilty pleasure. I have tried many different types of peach-fuzz removing gadgets — both professionally and at-home — and nothing has given me smooth, hairless results like the ultra-sleek StackedSkincare Dermaplaning Exfoliation Tool. Not only does this single edge blade remove all my blonde peach fuzz from my cheeks and chin, but it removes all that buildup of dead skin on the outermost layer of my face. With sustainability at top of mind, the aluminum handle of the blade is totally reusable and you can use the same blade up to four times! Spoiler: With regular use (weekly, if you are addicted like me), this at-home facial exfoliation treatment can help refine visible pores (bye blackheads) and help soften the appearance of fine lines (see ya wrinkles)!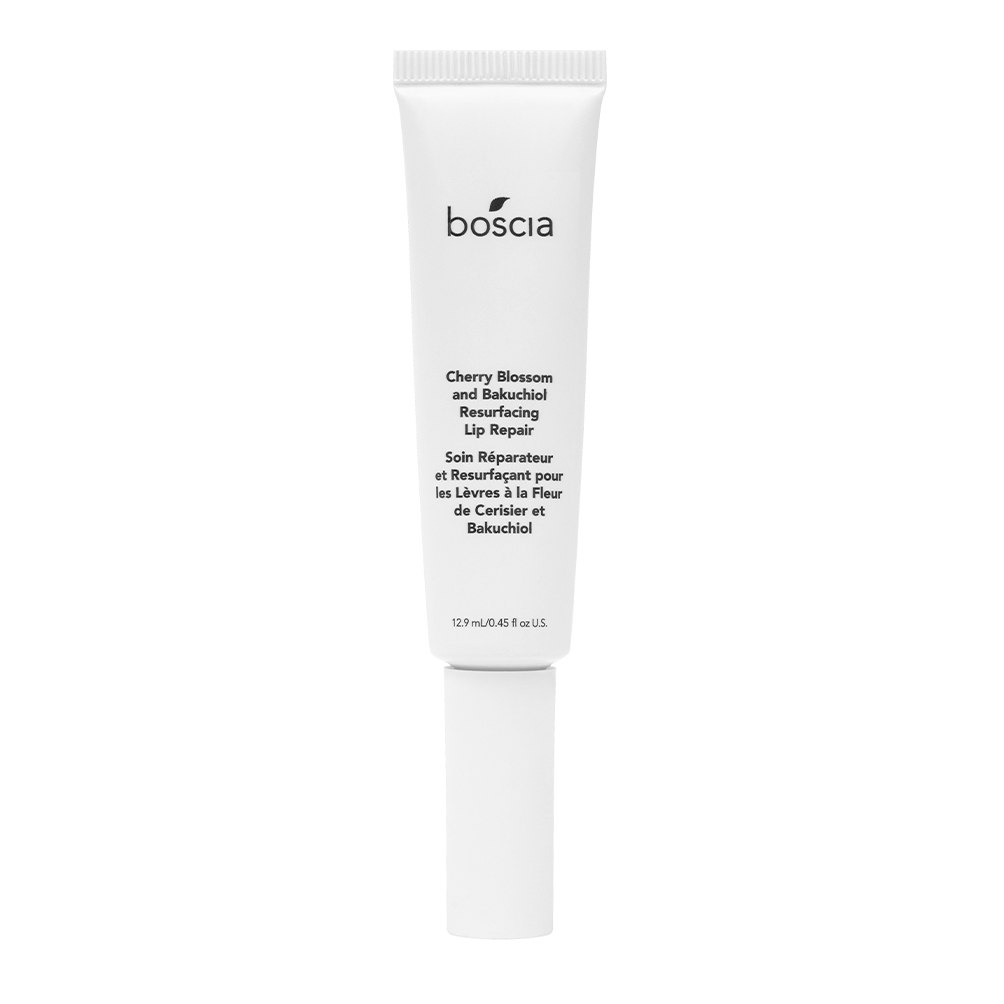 9/13
Boscia® Cherry Blossom & Bakuchiol Resurfacing Lip Repair
Who: Madisen 

Why: True story: I never go to bed without some sort of lip salve or mask on my pout. I don't feel ready to sleep unless there is a hydrating, glossy substance coating my lips. I used to only use this leave-on treatment in the privacy of my own apartment, but I have become comfortable enough going to bed at my boyfriend's apartment with some ultra-glossy (not sticky!) lips, and waking up with little dry skin flakes just chillin' on my lips. My boyfriend doesn't seem to mind either. Once I wipe my lips free of the dry skin flakes, they look visibly smoother and have an overall improved texture complemented by a totally nourished and supple feel. Not to mention, the familiar cherry blossom scent smells divine!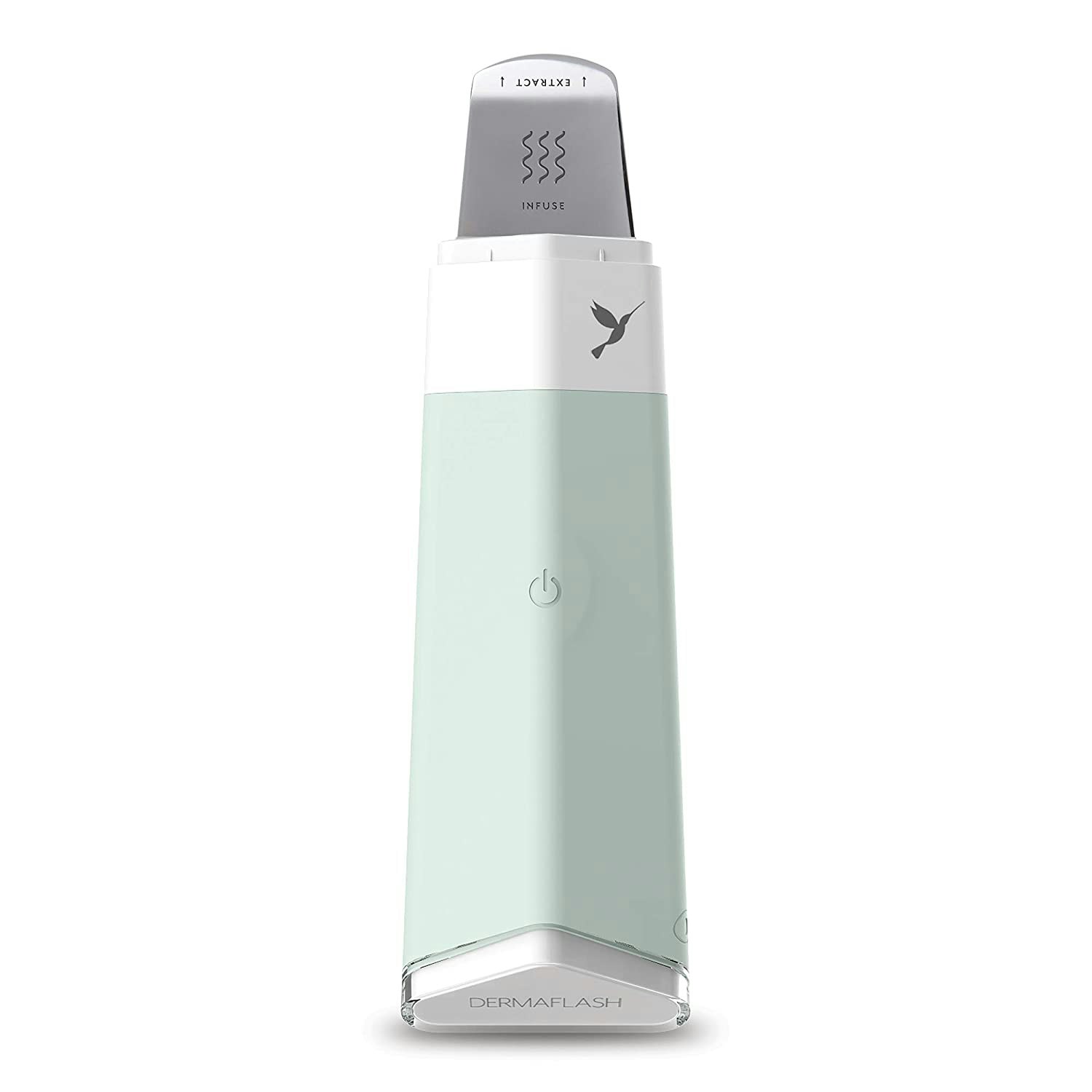 10/13
DERMAPORE® Ultrasonic Pore Extractor & Serum Infuser
Who: Sophie Wirt, Beauty Editor

Why: Pore-purging is intensely satisfying. (I think I can speak on behalf of virtually everyone when I say this.) Personally, I'm too squeamish to watch other people's pustules popping (à la Dr. Pimple Popper®), but when it comes to watching my own sebum wriggle free, I'm game — provided I'm alone, of course. This tool mitigates the risk of overzealous skin squeezing (guilty . . . with the scars to prove it). Instead, it uses ultrasonic vibrations to loosen gunk and bring it to the surface. Simply wet your face and glide the tool across your skin. My pores — particularly around my nose — appear less congested post-use. Frankly, though, I'm more enamored with how much visible gunk ends up on the tool.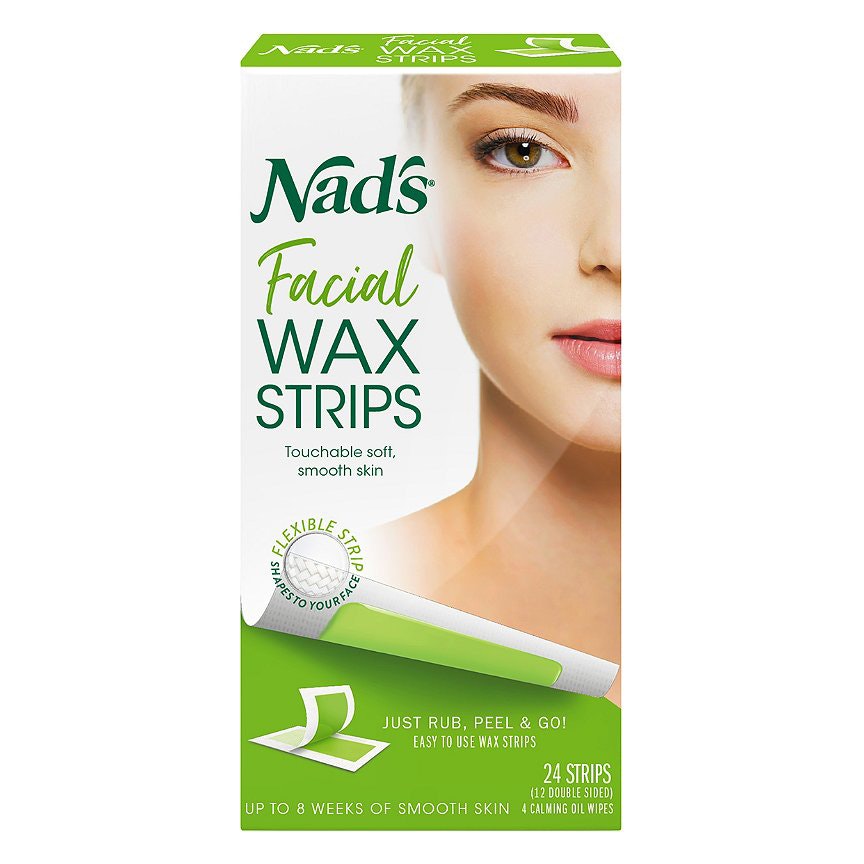 11/13
Nad's® Hair Removal Facial Wax Strips
Who: Sophie

Why: I was 12 when I discovered the glories of upper lip waxing: I'm a decently hairy person, and the fact that a finger-sized strip could whisk away bothersome fuzzies was pure magic. I've tried my fair share of at-home wax strips in the years since, and these are by far the most comfortable, effective, and hassle-free. While most strips claim to work effectively without heat, I've found these actually deliver. Thanks in part to beeswax, the formula is thicker than most, which allows it to grasp even the shortest hairs without ripping off my skin (if you're a DIY waxer, you've undoubtedly experienced raw skin at some point). 

The kit also comes with a soothing post-care wipe to remove any residue and/or calm skin redness. I hate to admit that I'm embarrassed by the fact that I wax my upper lip (it's 2020, shouldn't I be beyond this genre of self shame!?). But for what it's worth, these strips allow me to get the job done in under five minutes, leaving my live-in boyfriend oblivious to my routine.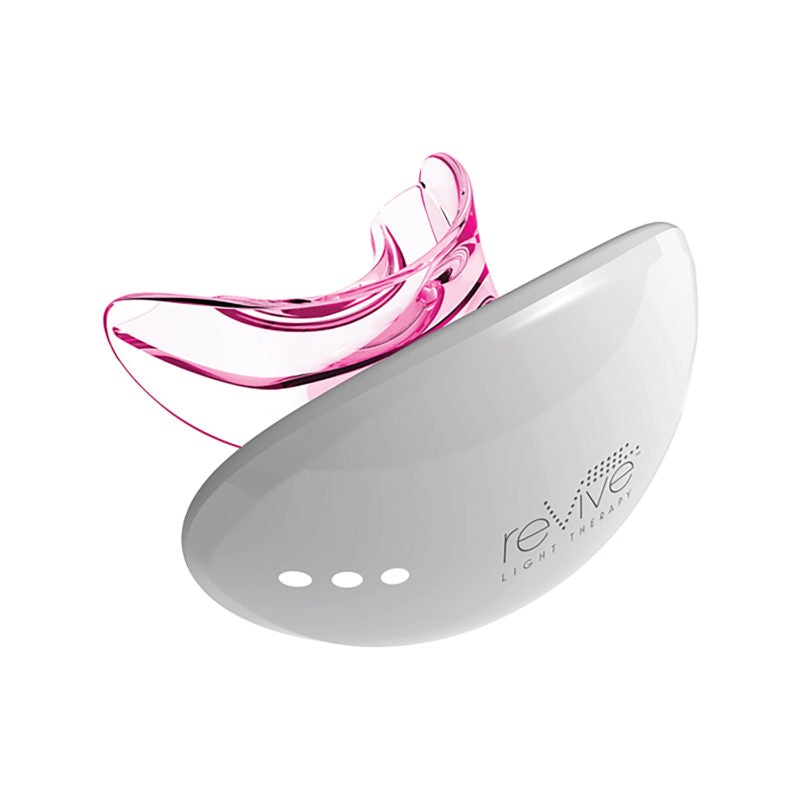 12/13
ReVive® Light Therapy Lip Care
Who: Cat Matta, Copy Editor & Fact-Checker 

Why: This is one treatment that I'm falling fast in love with, but wouldn't be caught dead doing it in public. That's because, well, first, it would be impossible to talk to anyone with the mouthguard-like stabilizer sandwiched in between my teeth anyway. Second, I look a little silly when I'm using it, lest someone mistake me for sucking on a computer mouse. And, third, the treatment only takes three minutes a day — hardly enough time to show off my swanky beauty tech to the world, even if I wanted to. 

The device uses red LED light to promote collagen production, which, over time, can help reduce the appearance of fine lip lines, and improve lip firmness and elasticity. In the short term, however, it boosts circulation to give you an instantly plumper-looking pout. I've only been using it a short while, so I can only attest to the immediate plumping effects, which do last longer than plumping glosses — at least an hour or more, in my experience. And, based on the boatloads of proven science behind red LED, I'm sticking it out for the long haul. Sayonara fine lines!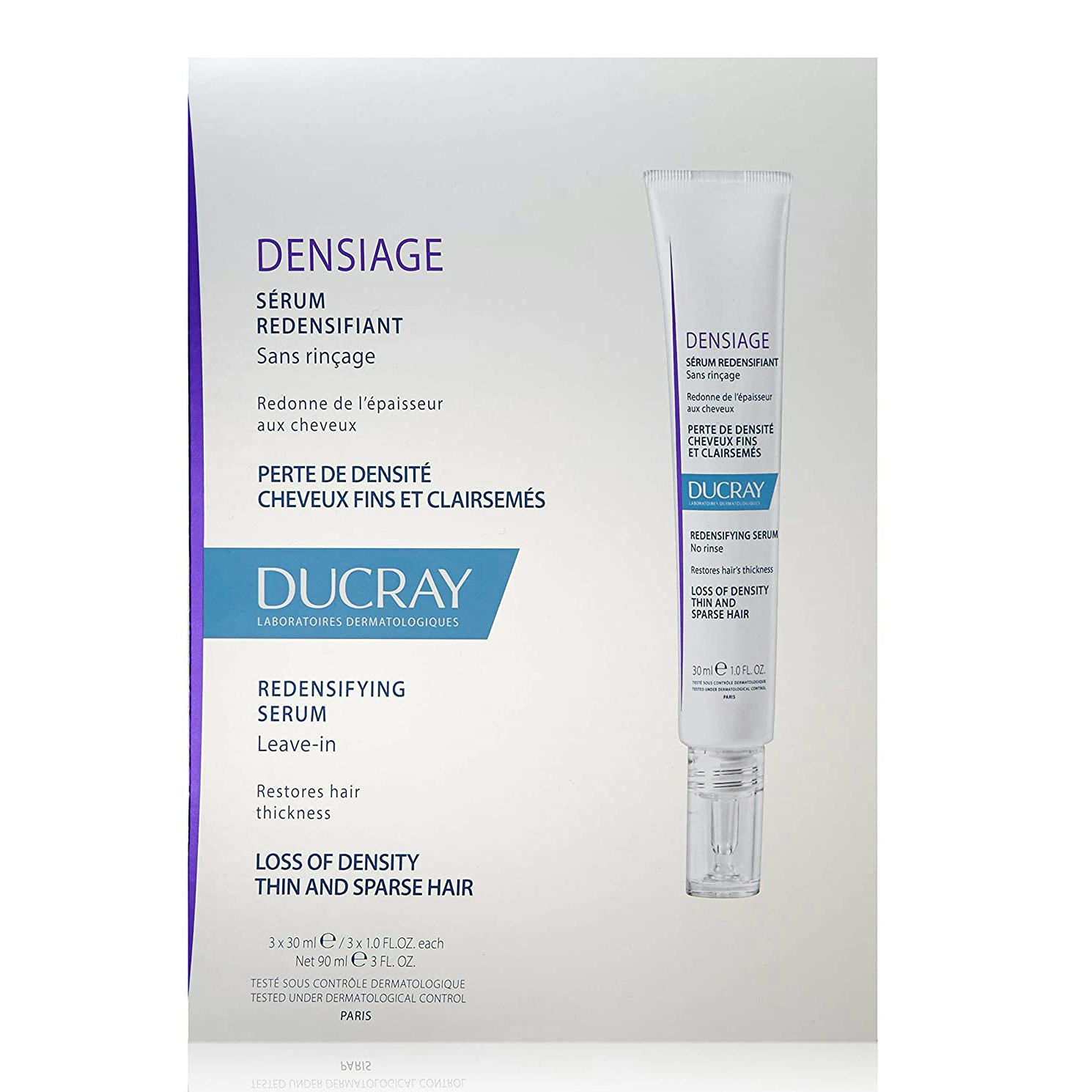 13/13
DUCRAY® Densiage® Redensifying Serum
Who: Cat 

Why: Despite being pretty open about my thinning hair and things I've done to try and treat it, hair loss is ultimately a very private thing. And, despite trying wonderful-smelling shampoos and conditioners that claim to stop the shed, I've still had to turn to more intense treatments. To boot, as the resident fact-checker at SpotlyteTM, it should be no surprise that I'm a sucker for scientific proof. Antioxidant ingredients Albizia and ginseng join forces in the proprietary formula to help repair strands suffering from oxidative stress, leading to 82 percent and 83 percent of participants in clinical studies achieving thicker and denser hair, respectively, within three months. So, of course, I snatched it up — STAT. 

The product comes in three tubes in pump form, meant to be used three times a week, and has a pleasant, yet subtle floral scent. Unlike many other hair serums I've come by, it's also lightweight and non-greasy, and is meant as a leave-in treatment. I'm only in my second week of using it, but stay tuned — based on the research, my chronically thinning hair may have finally met its match.
Some complimentary products were provided to the authors for the purpose of writing this article.

Product prices may vary from the time this article was written.

Allergan® may receive commissions for purchases made through links in this article.