February is all about pushing yourself. This can mean everything from challenging yourself to keep sticking with your New Year's resolutions . . . to simply striving to survive winter. This month is tough, with exhaustion and frigid air threatening to get you down, but special attention to self-care can help expedite your journey to the finish line. Our editors know that well, and we're being extra indulgent in our skin, beauty, and hair care routines as a result. Join us and snag a new moisturizing face oil, rich concealers that won't flake or crease, and more products that will help steel your resolve when you read on.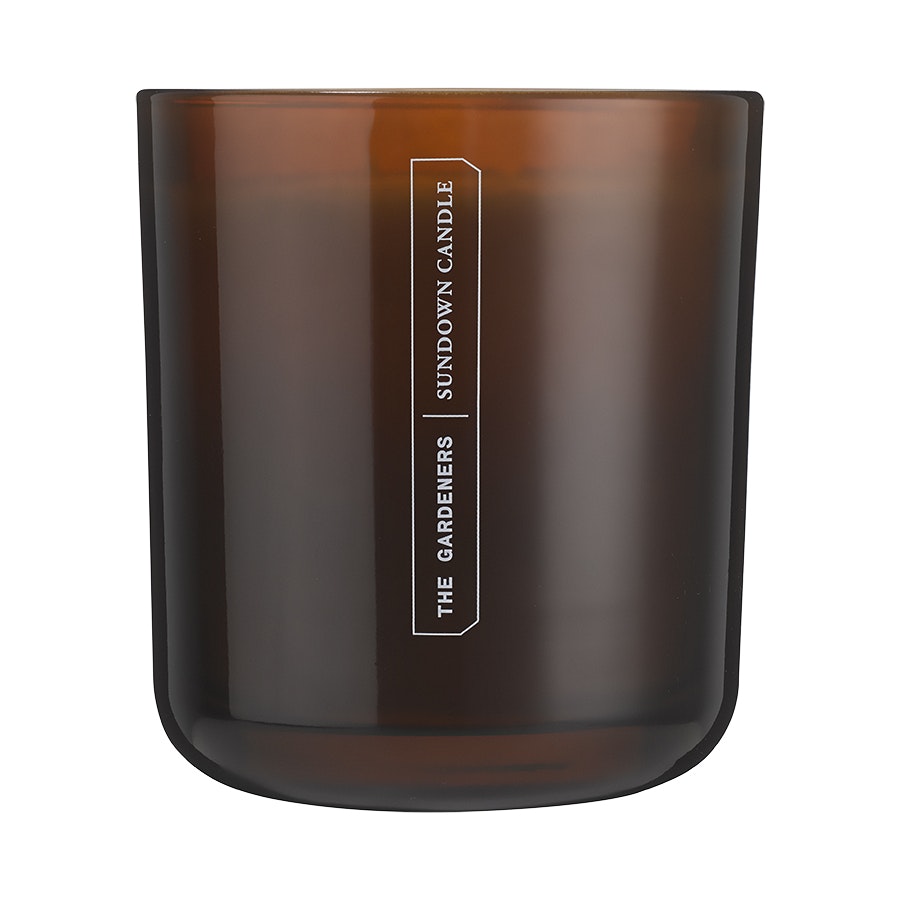 1/14
Crabtree & Evelyn® The GardenersTM Sundown Candle
Who: Joslyn Winkfield, Senior Visuals Editor
What: Crabtree & Evelyn The Gardeners Sundown Candle 
Why: I'm working on upping my self-care rituals during the week, and candles start those nights off right for me. I've pretty much burned through all of my stash, so I was thrilled to try out some new scents this month. I was instantly a fan of the Sundown Candle from Crabtree & Evelyn. Its double-wick vessel releases soothing notes of ginger flower, nutmeg, and cedarwood. I let the warm, spicy scent waft through my apartment on cold winter nights, which is the perfect prelude to settling into my couch after a long day. 
2/14
Shiffa® SapphireTM Sensitive Face Oil
Who: Joslyn 
What: Shiffa Sapphire Sensitive Face Oil 
Why: While I wish it weren't so, I am definitely part of the sensitive skin club. I will react to random unavoidable factors like the weather, a mystery ingredient in a new product, or even a touch from my own fingers, so I'm always on the hunt for formulas that protect and soothe. This oil creates a moisturizing layer to calm my skin's reaction to everyday stressors. Organic German chamomile, sea buckthorn, and prickly pear oils act as lightweight barriers between my face and the elements. And, there's a tiny sapphire at the bottom of every bottle, making me feel like I'm getting a little chakra gemstone therapy with each application.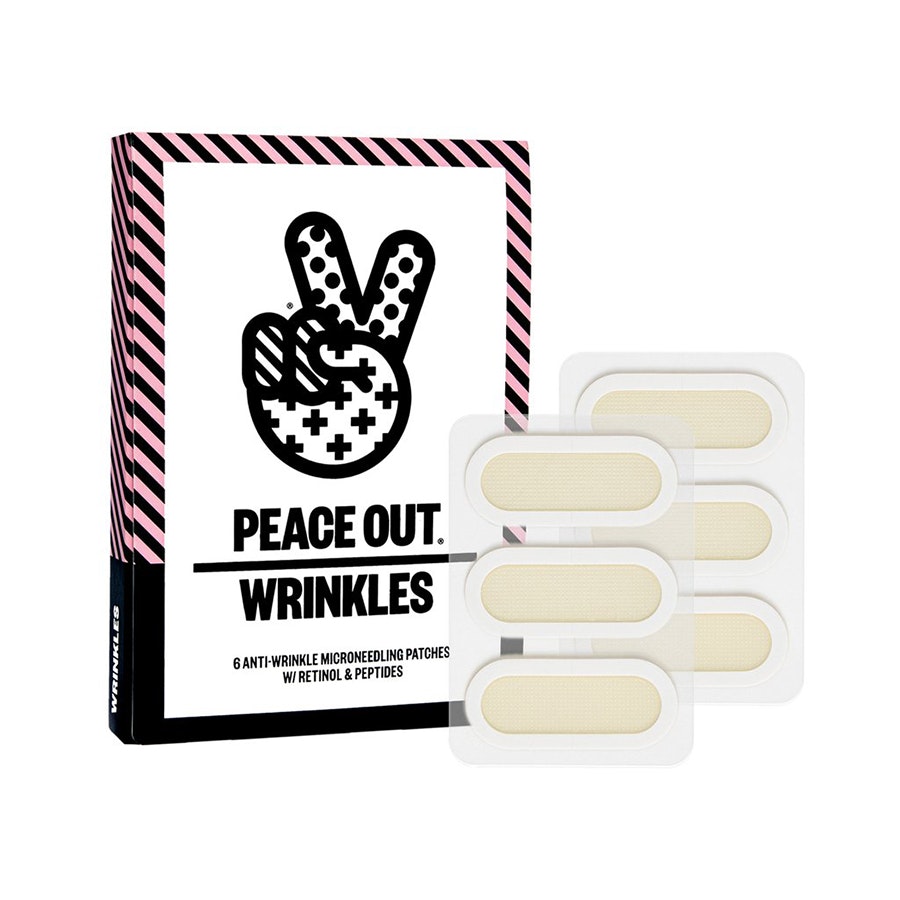 3/14
Peace Out® Microneedling Anti-Wrinkle Retinol Patches
Who: Joslyn 
What: Peace Out Microneedling Anti-Wrinkle Retinol Patches 
Why: I've expressed my fear of retinol in the past. How will my skin react? Do I even need it? Little did I know that this latest Peace Out skincare launch I've been testing features retinol! Each tiny sticker boasts tiny dissolving microneedles infused with the vitamin A anti-ager, peptides, and vitamin C to smooth out the skin. I have one small line going straight across the bridge of my nose, and these patches do the job plumping it and my tiny creases. And, I'm happy to report, no bad retinol reactions so far!
Editor's Note
Retinol shouldn't be used by women who are pregnant, considering getting pregnant, or nursing. Please consult with your doctor before use.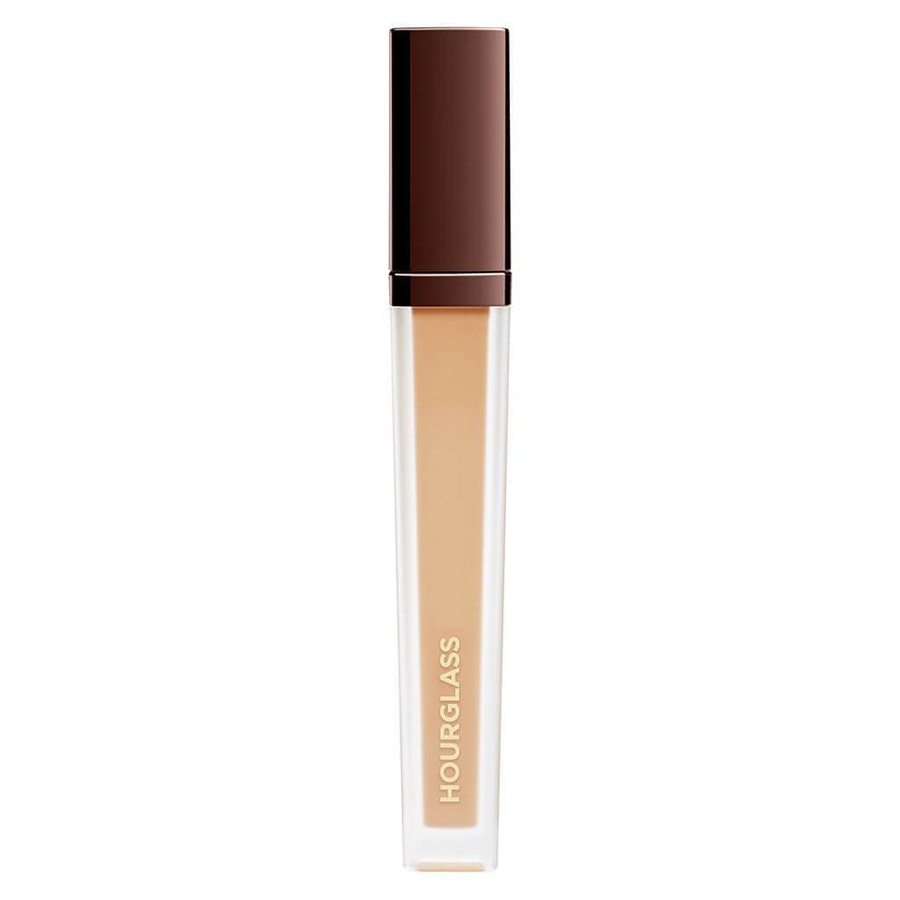 4/14
Hourglass® VanishTM Airbrush Concealer
Who: Emily Orofino, Senior Beauty Editor
What: Hourglass Vanish Airbrush Concealer 
Why: As I get older, I can't get by with the concealers I used to rely on — many of them are too thick and dry for my delicate undereye area, resulting in creasing. This creamy formula is a new favorite: it's rich without being greasy, full-coverage without looking fake, and doesn't ever make me look tired or flaky. Plus, the ingredient list contains licorice, a known skin brightener (perfect for my pesky dark circles).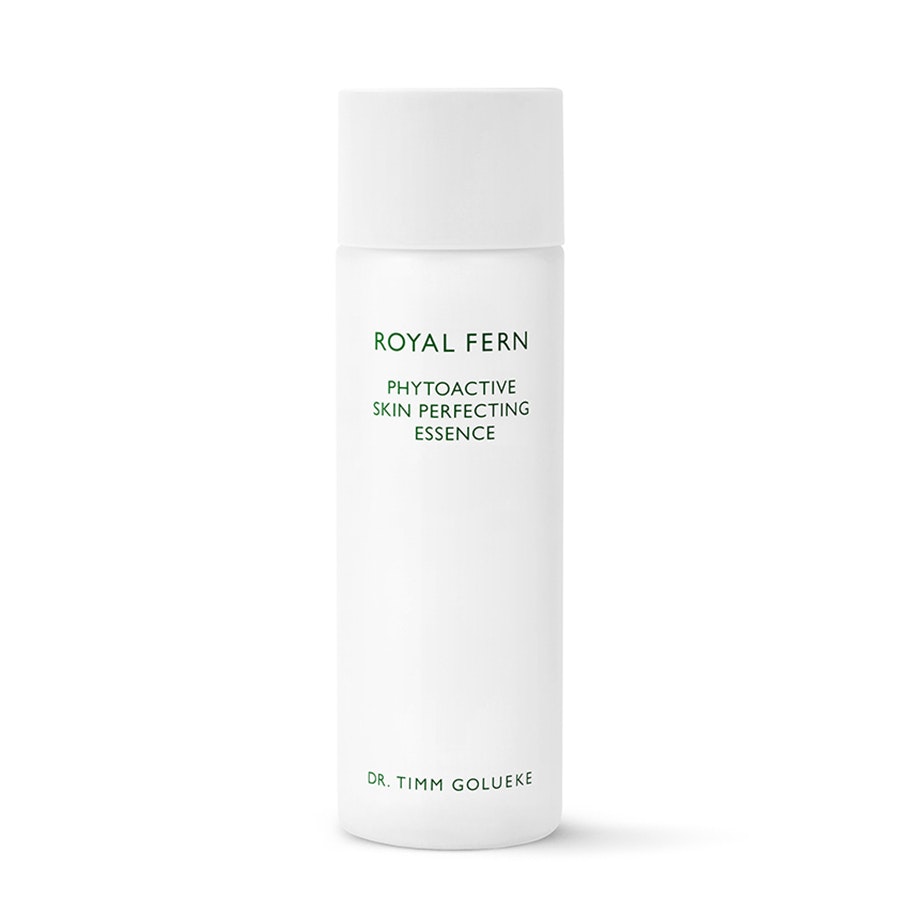 5/14
Royal FernTM Phytoactive Skin Perfecting Essence
Who: Emily 
What: Royal Fern Phytoactive Skin Perfecting Essence 
Why: I live for chemical exfoliation, but during the winter, my skin is not on board with this essential component of my anti-aging routine — most peels and other treatments leave my complexion parched and flaky. Not so with this new launch from Royal Fern. The stripped-down, toner-like formula is packed with the gentle exfoliants maleic and lactic acid, plus PHA gluconolactone, which hydrates as it sloughs away dry skin. The result: a legitimately smooth, bright complexion that doesn't feel tight.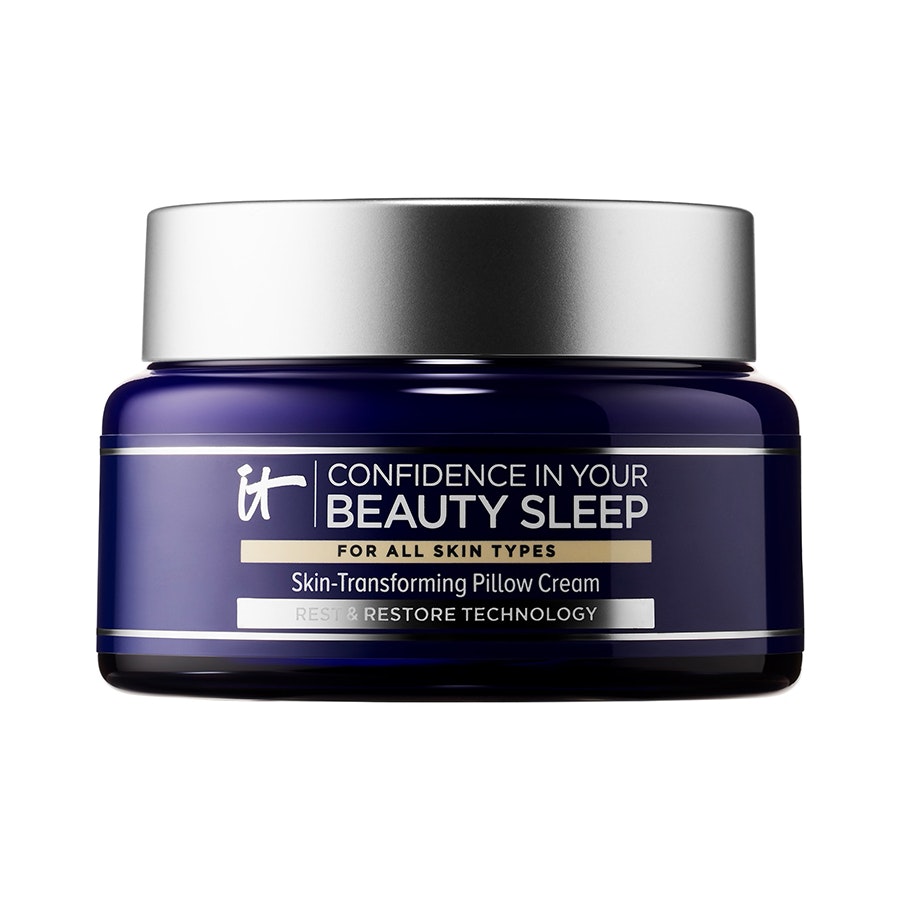 6/14
IT Cosmetics® Confidence in Your Beauty SleepTM Night Cream
Who: Emily 
What: IT Cosmetics Confidence in Your Beauty Sleep Night Cream 
Why: My love affair with IT Cosmetics' Confidence in a Cream® is well-documented. So, unsurprisingly, I'm a huge fan of this new addition to the range. Like its predecessor, this product contains ceramides and hyaluronic acid. However, it also contains adenosine, a yeast-derived ingredient that has demonstrated anti-wrinkle and skin-smoothing benefits. The brand claims that after just seven uses, skin will look visibly better. But, while all those perks are wonderful, my favorite feature of this cream is the texture — it's thick and cushiony, sinking in immediately (so there's no residue on your pillowcase!).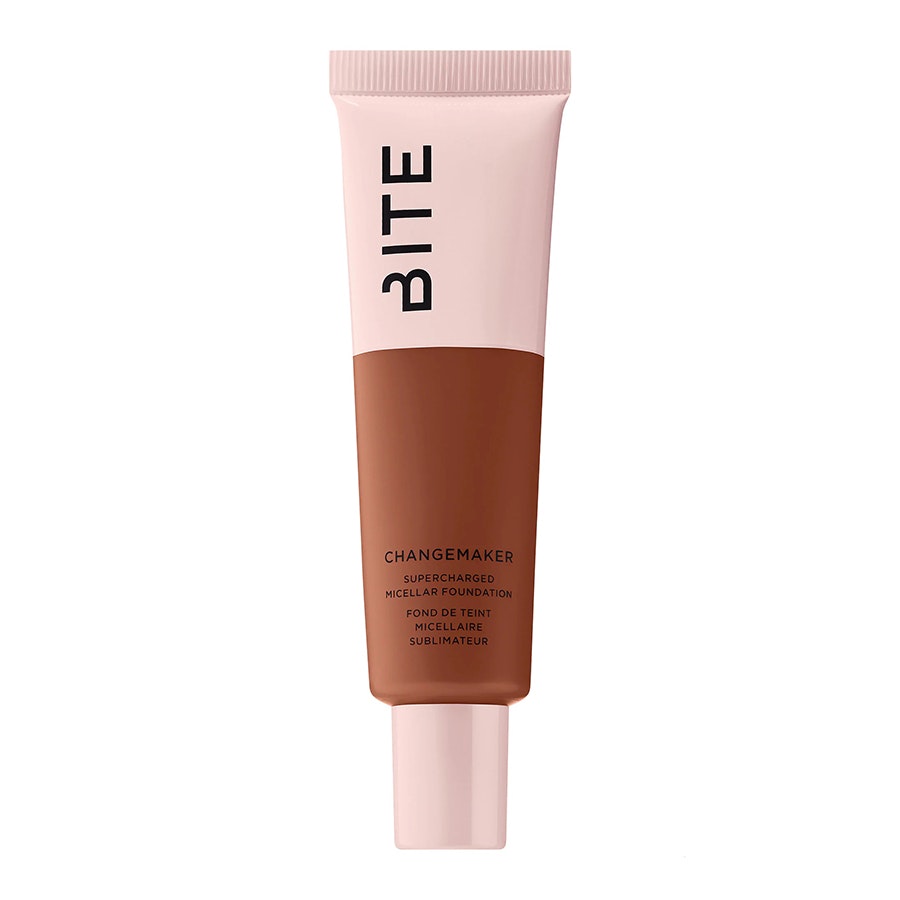 7/14
BITETM Beauty ChangemakerTM Supercharged Micellar Foundation
Who: Thia Laurain, Social Media Editor
What: BITE Beauty Changemaker Supercharged Micellar Foundation 
Why: I do not wear foundation every day; I'm more of a strategically-placed-concealer kind of gal. However, BITE Beauty's first-ever foundation has me wearing it more than I ever have before. The clean, vegan formula is ultra lightweight for a medium-coverage foundation, and is packed with skin-loving superfoods like maqui berry and agave extract that nourish skin instantly and over time. The finish is touted as "natural" and really is just that: not too matte, not too dewy, just a slightly smoothed-out version of your skin's natural texture.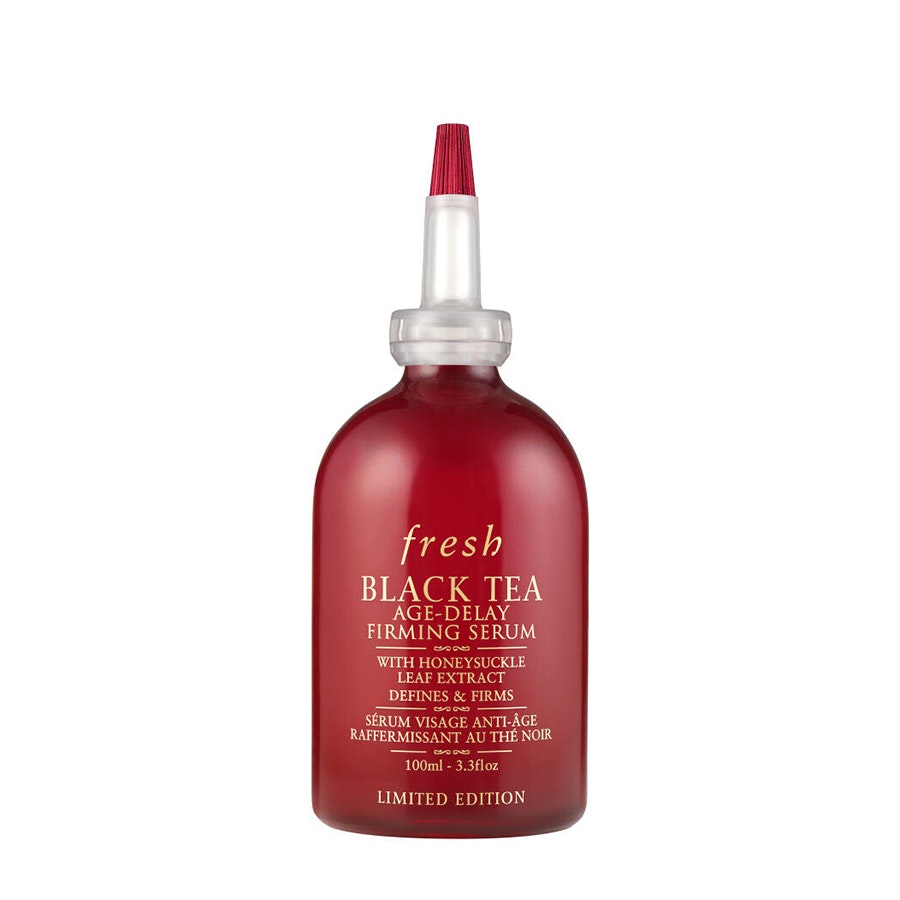 8/14
Fresh® Limited Edition Black Tea Age-Delay Firming Serum
Who: Thia
What: Fresh Limited Edition Black Tea Age-Delay Firming Serum 
Why: In the throes of winter, I am all about layering several serums in my morning and nightly routine to keep my winter-worn skin as hydrated and nourished as possible. This limited-edition bottle has become an instant staple in my routine for three reasons: the texture, the scent, and the unique bottle. The texture is bouncy and syrupy (in the best way possible), but dries down quickly so you don't need to wait five minutes to apply the next step in your routine. The scent is heavenly: light and fresh, it's a perfect harmony of the floral sweetness of honeysuckle and the warmth of black tea. And, while I love the product itself, the fun squeeze-tip bottle — in that beautiful lacquered red finish — might just be my favorite part of applying this silky serum morning and night.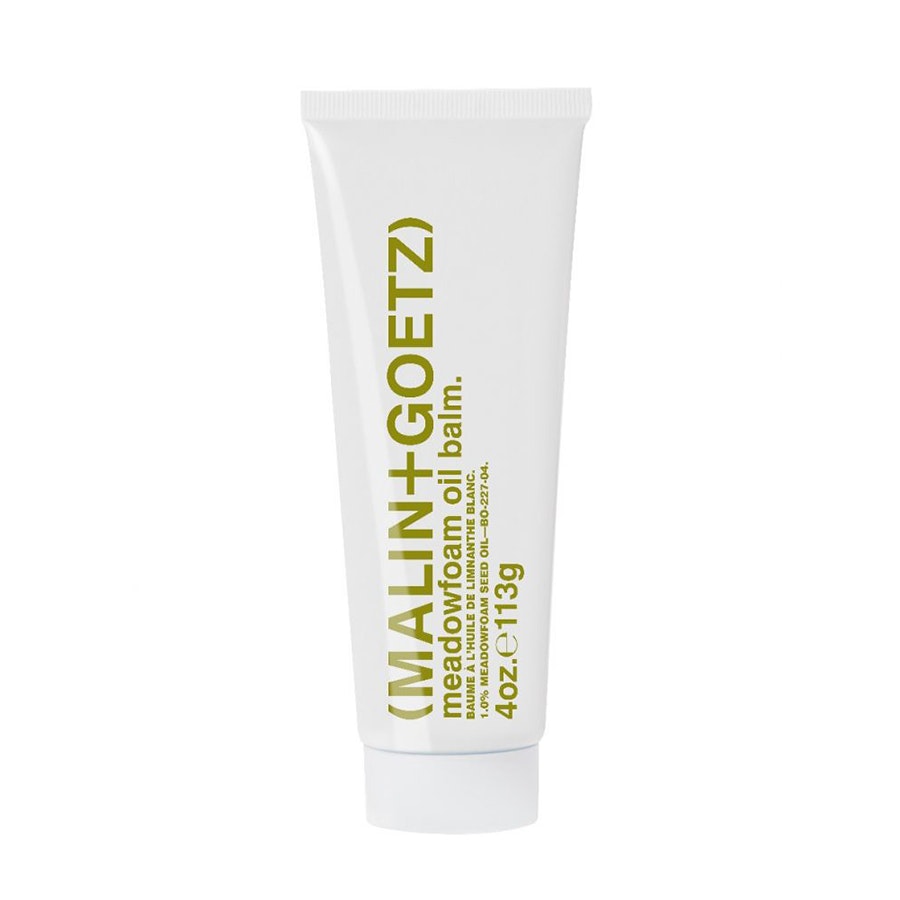 9/14
(Malin + Goetz)® Meadowfoam Oil Balm
Who: Thia
What: (Malin + Goetz) Meadowfoam Oil Balm 
Why: As I've written about before, I have been a lifelong sufferer of eczema. And, as is the case for many people, winter always makes it worse. While I find hydrocortisone-based creams to be very effective in dousing the flames of an angry rash or patch, I have been looking for a more natural solution to soothe and nourish my skin — and this botanical balm-to-oil is it. With a blend of 17 plant-based oils and butters — including the formula's ultra-nourishing namesake meadowfoam oil — this buttery balm easily melts into a nourishing oil that soothes rough, dry skin from head to toe. In addition to eczema, I like to use it on my elbows, cuticles, knees, and heels — anywhere that needs a little botanical boost!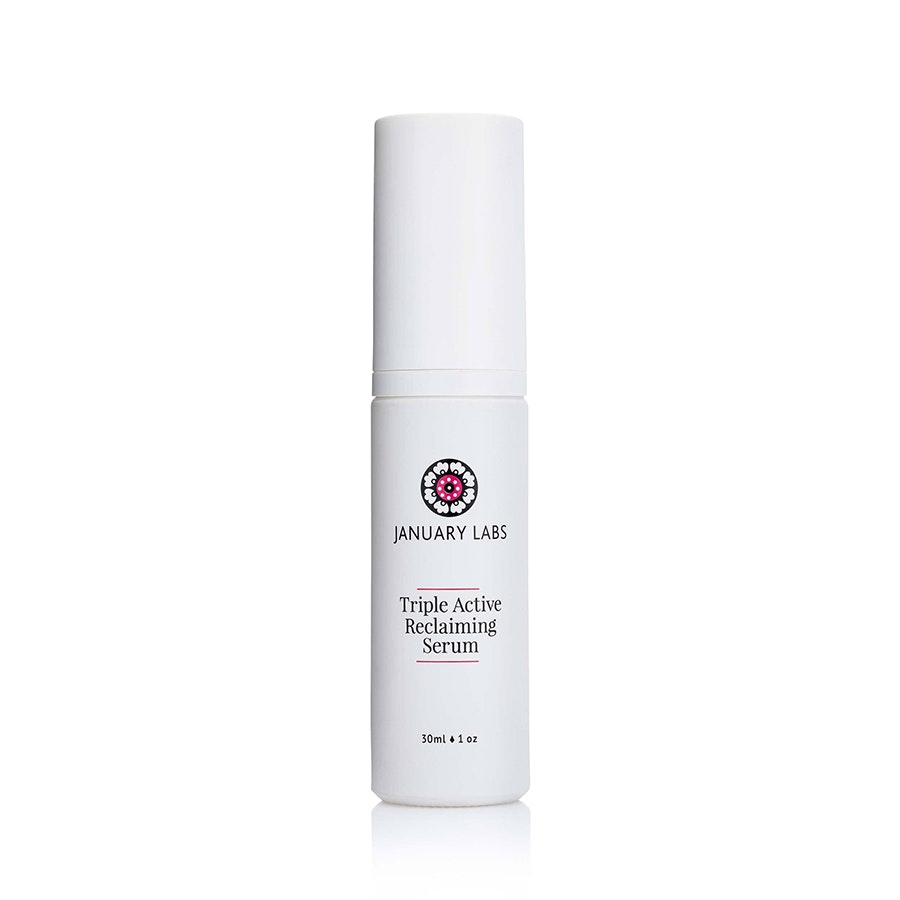 10/14
January LabsTM Triple Active Reclaiming Serum
Who: Thia
What: January Labs Triple Active Reclaiming Serum 
Why: I had been wanting to add retinol into my nightly routine for a while, but just hadn't found the right formula. Then, this new Credo®-exclusive serum crossed my desk, and I knew I'd found the one. This lightweight, fast-absorbing serum is formulated with .5 percent encapsulated retinol, brightening niacinamide and vitamin C, and soothing aloe vera. The formula is clean and gentle, making it perfect for both retinol newbies (hi!) and those seeking a cleaner alternative to an old standby. And, since it's passed the rigorous Credo Clean Standard®, you know the formula is vegan and cruelty-free, completely clean, and packaged in an eco-friendly, sustainable way.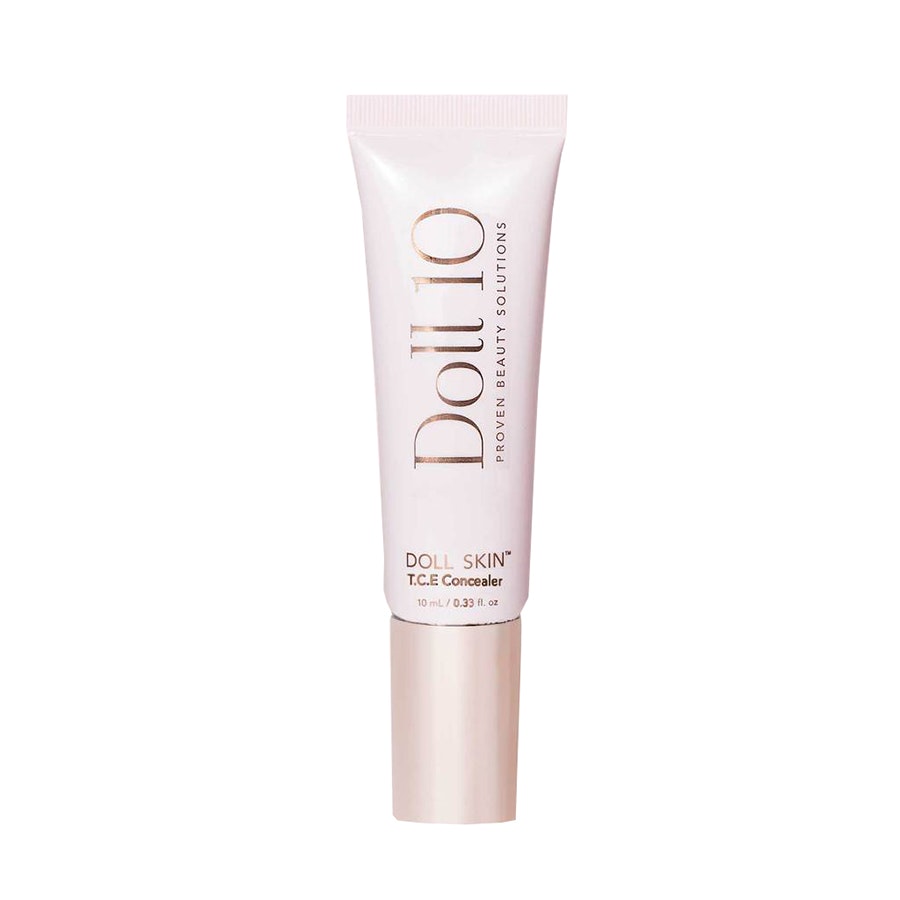 11/14
Doll 10® Doll Skin® T.C.E.TM Concealer
Who: Sophie Wirt, Beauty Editor
What: Doll 10 Doll Skin T.C.E. Concealer 
Why: If my face is a canvas, I like my concealer to go on like acrylic paint — creamy and positively opaque. The aptly-named T.C.E. (which stands for "This Covers Everything") checks both boxes and then some: not only does it render my dark circles positively less prominent, it also withstands a long workday without creasing or caking. (This is a particularly impressive feat considering the intense coverage; similarly opaque formulas tend to flake, cake, or nestle into undereye creases.) Bonus points for the cool metal tip, which, whether or not it actually reduces puffiness, feels like a treat.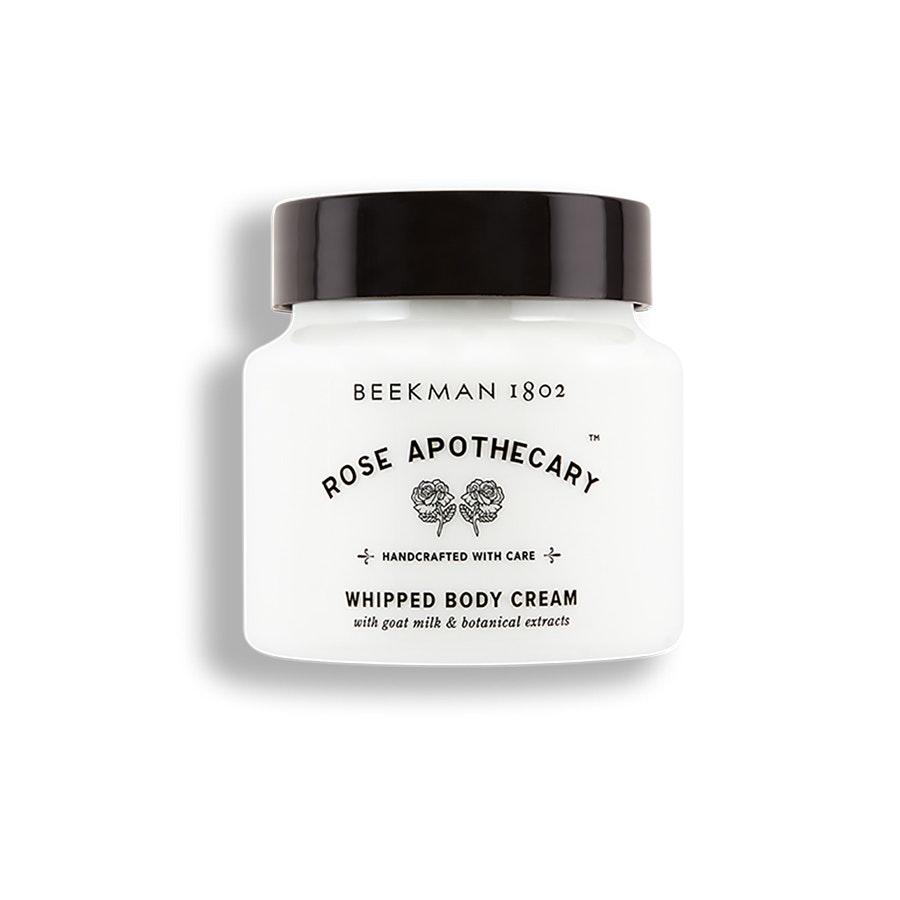 12/14
Beekman 1802® Rose ApothecaryTM Whipped Body Cream
Who: Sophie
What: Beekman 1802 Rose Apothecary Whipped Body Cream 
Why: Apparently I'm not the only Schitt's Creek® fan who has wished Rose Apothecary actually existed: Beekman 1802's founders transformed their Sharon Springs, New York, store into a full-blown replica. Along with the store: a limited edition set of goat milk-infused products that would surely get the green light from David Rose himself. I'm partial to the thick, decidedly non-greasy body cream; in addition to leaving my skin silkier on contact, it smells like the most delicate, heavenly rose petals.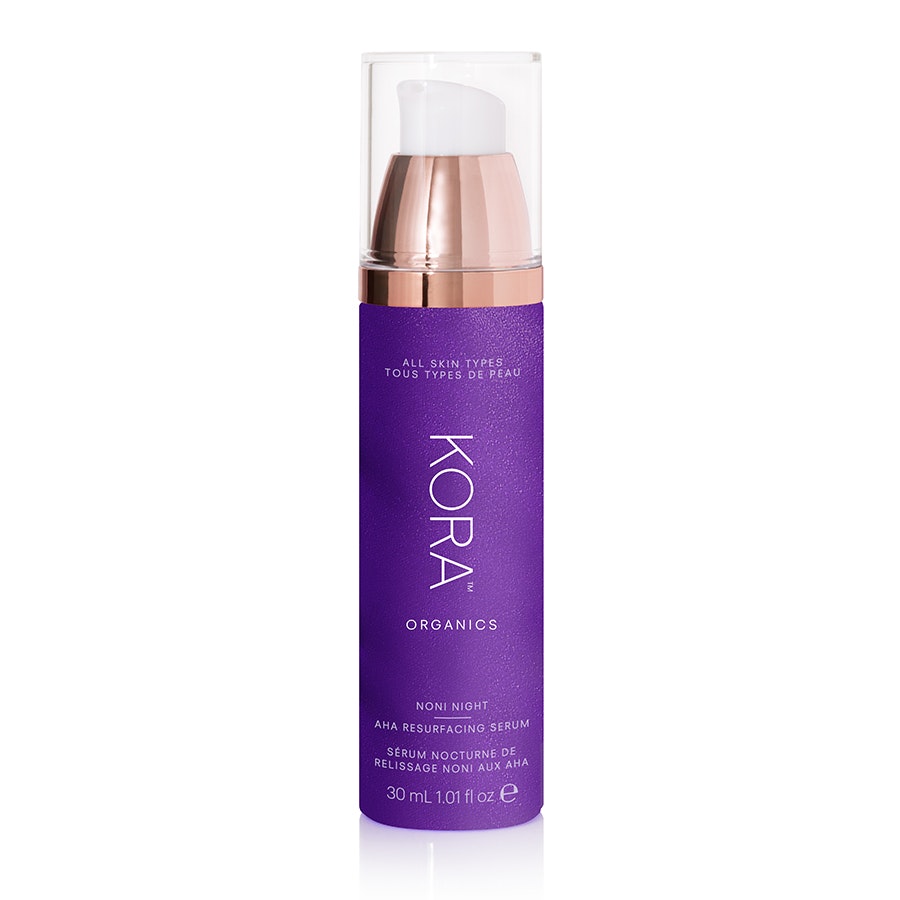 13/14
Kora® Organics Noni NightTM AHA Resurfacing Serum
Who: Cat Matta, Copy Editor & Fact-Checker 
What: Kora Organics Noni Night AHA Resurfacing Serum 
Why: As we all do, I want beautiful, glowing skin — but I'm impatient. Rather than try and convince myself time and again that I'll stick with a five-step routine morning and night, I've become more realistic. Instead, I now prefer products that pack a strong skincare punch with minimal effort. The new Noni Night AHA Resurfacing Serum from Kora Organics is just such a product. I massage it on after cleansing just before bedtime, and voilà, I wake to a gently exfoliated face and visibly smaller pores. And, unlike many other chemical exfoliants, it doesn't dry my skin out. On the contrary, the blend of organic noni, white grape, and caviar lime extracts nourishes my skin, leaving it hydrated, more plump, and silken to the touch.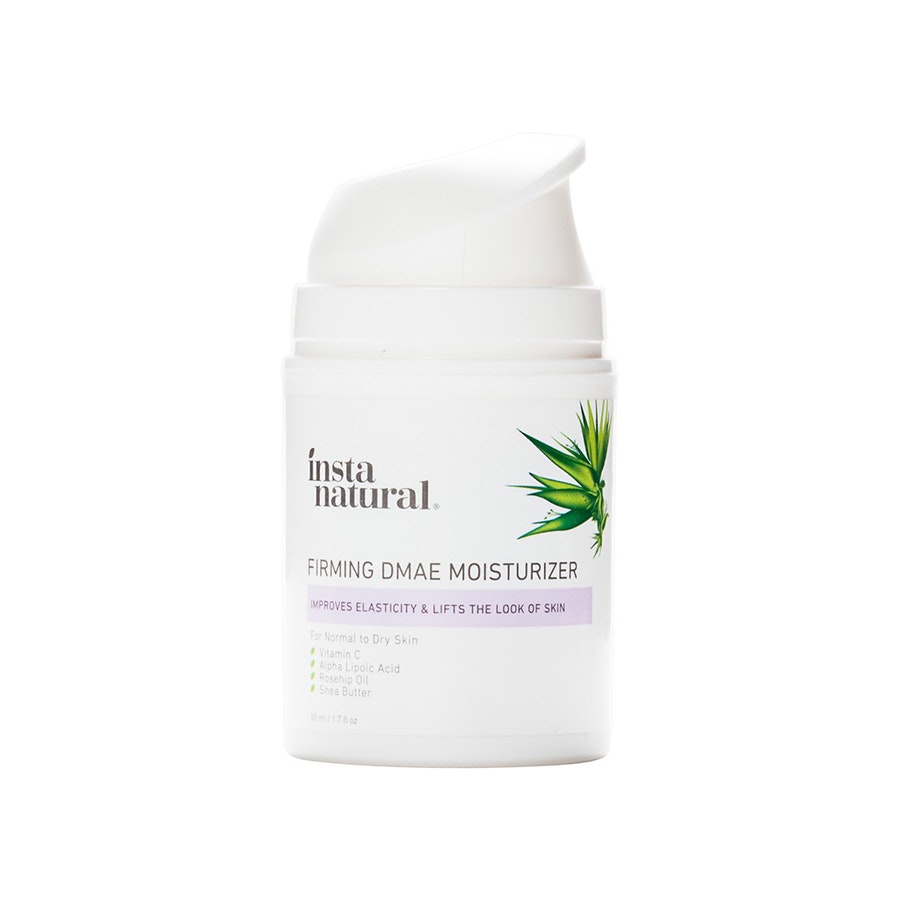 14/14
InstaNatural® Firming DMAE Collagen Moisturizer
Who: Cat 
What: InstaNatural Firming DMAE Collagen Moisturizer
Why: Despite the warmer than average (and existentially concerning) temperatures in recent times, my chronically dry skin is still especially parched this time of year. Which, in addition to itchy, tight-feeling skin, tends to accentuate my fine lines and wrinkles. InstaNatural's Firming DMAE Collagen Moisturizer is my newest weapon in the battle for supple, hydrated, youthful-looking skin. The cream is on the heavy side, which I prefer during the colder months, yet it absorbs remarkably well for such a dense formula. And the bevy of powerhouse ingredients covers just about everything I'm looking for in anti-aging skincare: DMAE promotes collagen synthesis and thicker skin, vitamin C brightens and smoothes, alpha lipoic acid helps with cell turnover, and rosehip oil and shea butter pack in the hydration. When it comes to an all-in-one skincare solution, InstaNatural's newest launch just gained a solid fan. 
Some complimentary products were provided to the authors for the purpose of writing this article.

Product prices may vary from the time this article was written.

Allergan® may receive commissions for purchases made through links in this article.