If you've ever gotten a chemical peel, you probably know how sensitive, red, and irritated your skin can become just mere minutes after the treatment. Managing your newly delicate complexion may make it stressful to figure out what to put on your face after a chemical peel, but breathe easy: you already know the answer to this! The first, most vital step in your regimen will always be sunscreen (especially now!) — so we've tapped dermatologists nationwide to recommend their favorite sunblocks for the face after getting a chemical peel.

Before diving into them, though, it's essential to know why you need SPF in your regimen now more than ever. A chemical peel causes intentional trauma to the top layer of your skin, helping to lift dead skin cells and reveal the brighter, glowier skin underneath. "A chemical peel is a process where an acidic solution is applied to the skin for a short period of time, causing two positive effects," explains Arash Akhavan, MD, a board-certified dermatologist in New York City. "First, the acid causes an increase in exfoliation of cells in the superficial skin layer, relieving congestion in pores, killing bacteria, and decreasing superficial skin discoloration." He adds that it also causes healthy skin inflammation, activating the body's "natural wound healing pathway, which induces collagen generation and new skin formation."

That collagen generation and new skin formation can help address multiple skin issues, including sun damage, wrinkles, pigmentation, and acne. "There are different types of chemical peel agents, different concentrations, and a varying number of applications/passes on the skin that can affect overall depth and downtime," adds Joel Cohen, MD, board-certified dermatologist in Denver, Colorado. (You can learn more about the different strengths of chemical peels here.)

Regardless of how intense your peel is, you should always wear sunscreen after your treatment. "The newly inflamed skin from a chemical peel is more sensitive to the sun and can be discolored [with hyperpigmentation after] excessive sun exposure," warns Dr. Akhavan. "This is why it is imperative to wear sunscreen in the weeks following a chemical peel." 

Interestingly enough, you don't necessarily need a stronger SPF if you've received a stronger-than-average chemical peel, according to the experts in this article. Just be sure you're using a formula with an SPF of at least 30. According to Harold J. Brody, MD, a board-certified dermatologist in Atlanta, Georgia, SPF 30 is sufficient for most. (However, he does recommend using an SPF 50 or more if you're a redhead or very fair-skinned, as you're more susceptible to the sun's harmful rays than other complexions.)

What you can reassess when determining what to put on your face after a chemical peel, however, is the rest of the ingredients in your sunscreen formula of choice. Dr. Cohen suggests looking for sunscreens that say "hypo-allergenic" and "fragrance-free" on the labels. "After a peel, your skin is also more sensitive to some ingredients in skincare products, while your skin's barrier function is healing and being restored," he says. "So we dermatologists try to advocate that patients use products that have a lower risk of sensitivity." 

Dr. Cohen also advises using a mineral sunscreen containing zinc oxide or titanium dioxide, which can be better tolerated than chemical sunscreens, while providing a physical block from the sun. Furthermore, because your skin can get incredibly dry post-peel, Dr. Brody suggests looking for a sunscreen that also has moisturizing ingredients. Of course, you should consult your provider for aftercare guidance before using any products on your specific sensitive, post-peel skin. Keep reading to discover these doctors' favorite SPFs to use after a chemical peel.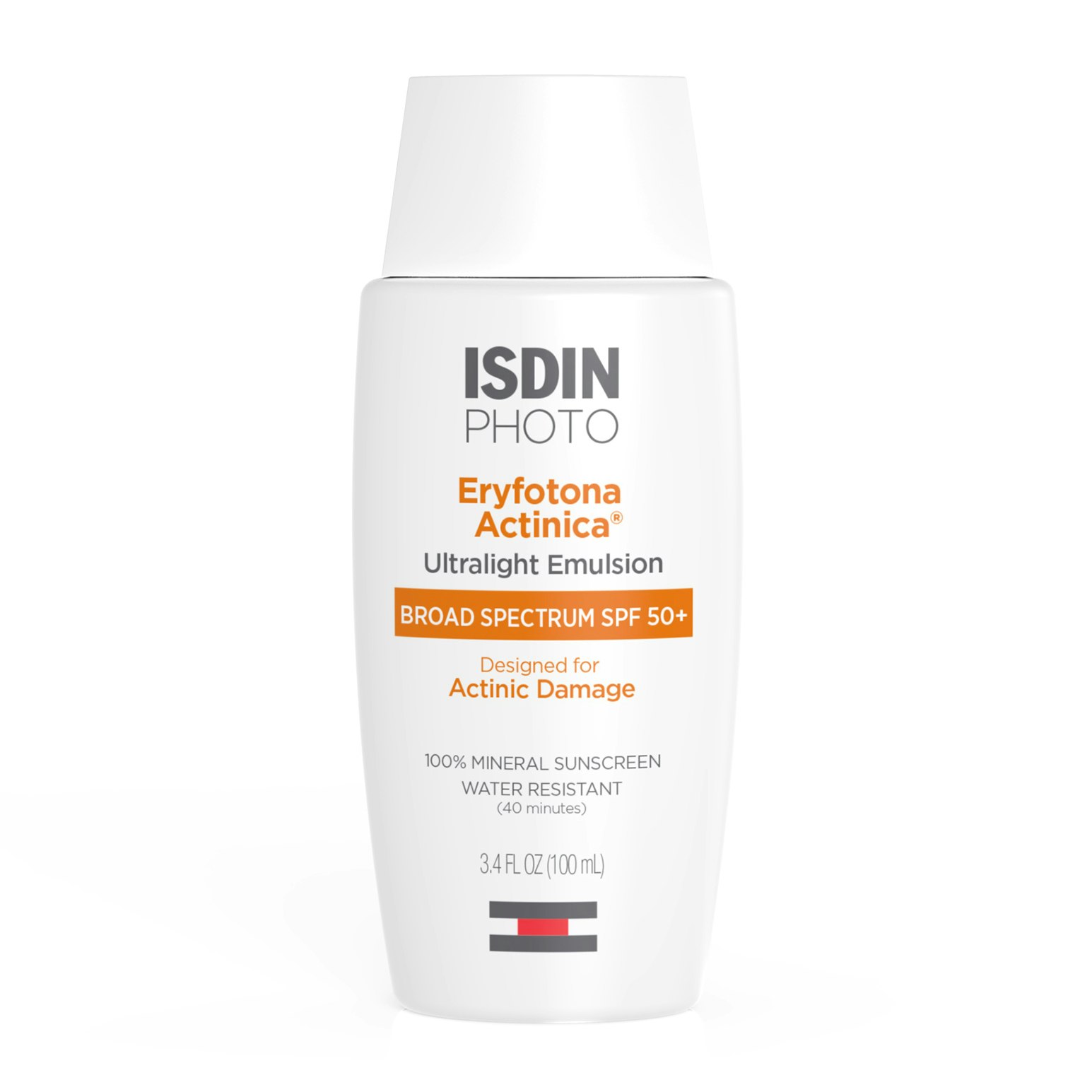 3/9
ISDIN® Eryfotona Actinica® Mineral Sunscreen SPF 50+
"I love recommending this sunscreen to my patients because it's a cosmetically elegant, 100% mineral sunscreen that's very lightweight and easy to use," says Dr. Akhavan.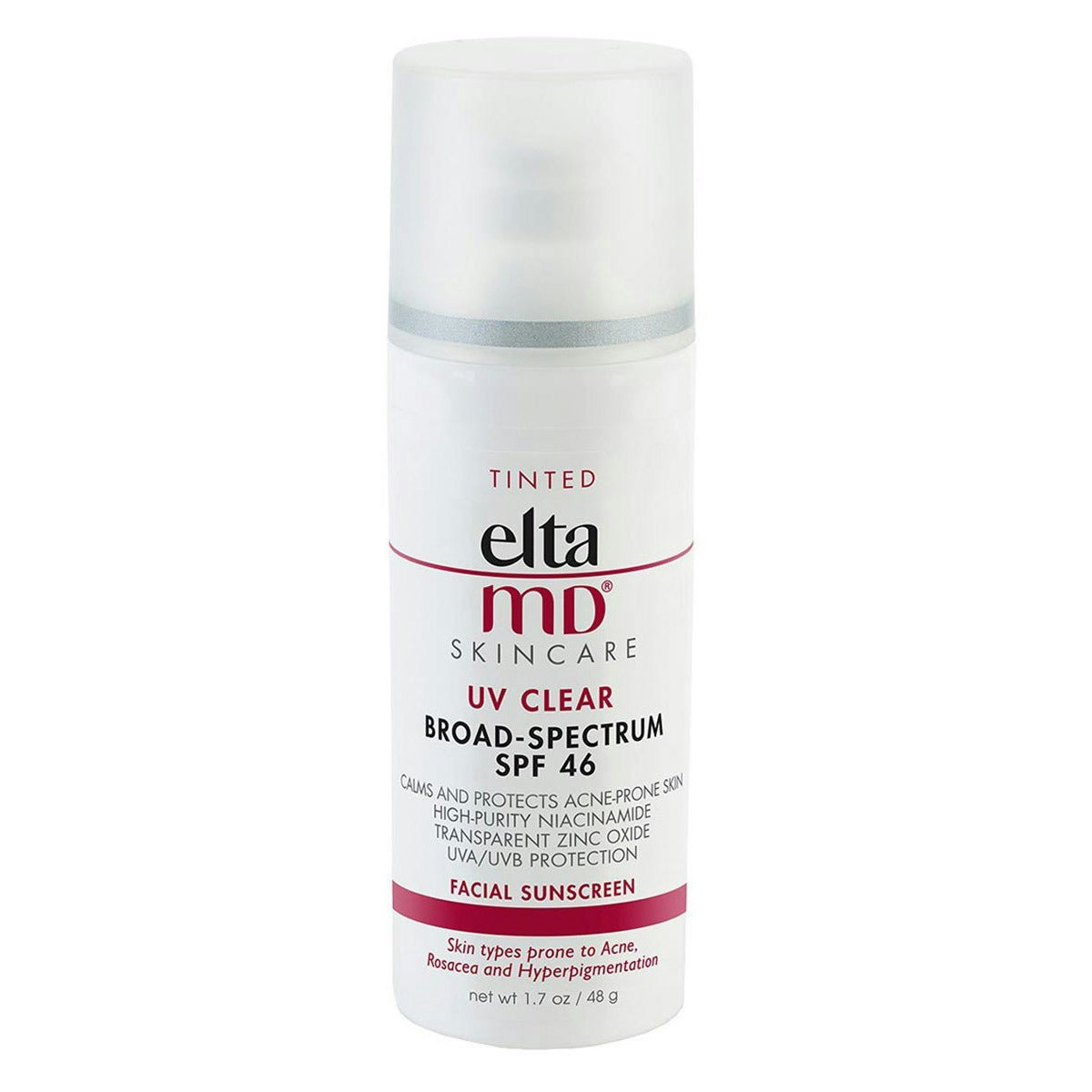 4/9
Elta MD® UV Clear Tinted Facial Sunscreen Broad-Spectrum SPF 46
"The most common sunscreens that I recommend after a chemical peel are tinted versions, as they hide some of the post-treatment redness," explains Dr. Cohen. "This one is great for acne, rosacea, or my sensitive skin patients."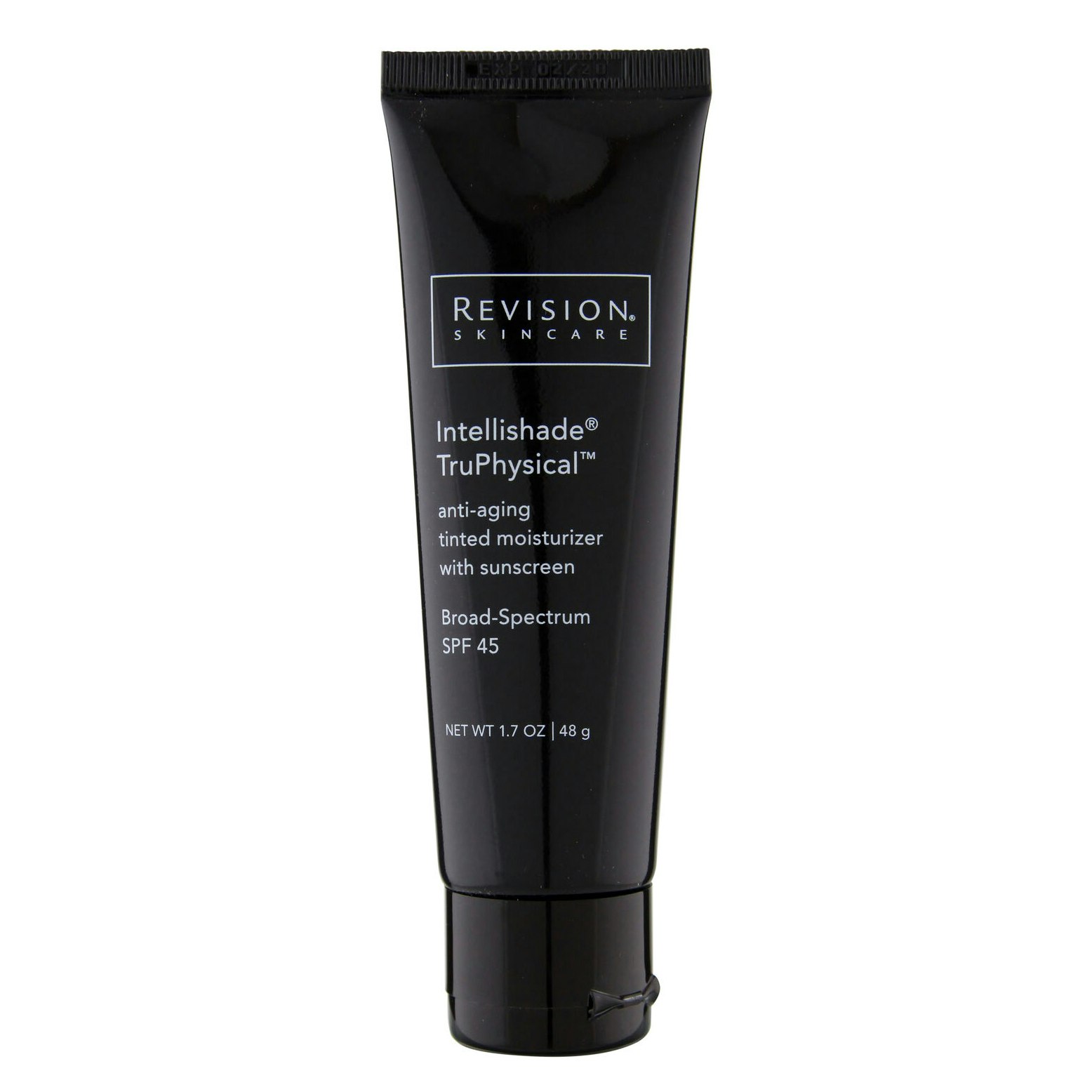 5/9
Revision Skincare® Intellishade® TruPhysical® Tinted Moisturizer SPF 45
"This pick from Revision is really a moisturizer plus a sunscreen, with other beneficial ingredients like antioxidants and peptides," says Dr. Cohen. "Basically, it's a 5-in-1!"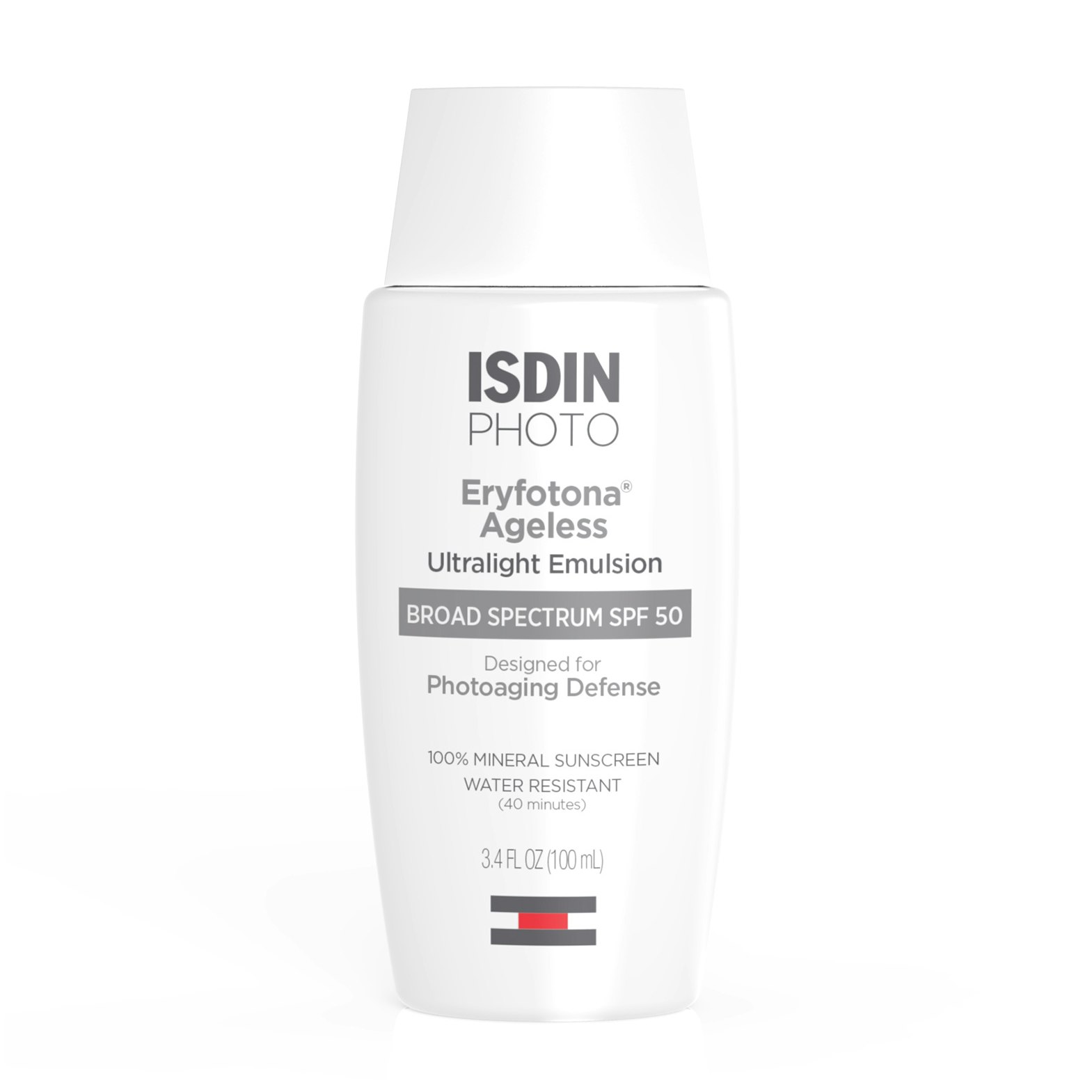 6/9
ISDIN Eryfotona® Ageless Mineral Tinted Sunscreen SPF 50+
"This is a tinted alternative to the ISDIN Eryfotona Actinica, and it's helpful for people with darker skin tones," says Dr. Akhavan. Plus, it offers a powerful SPF 50+.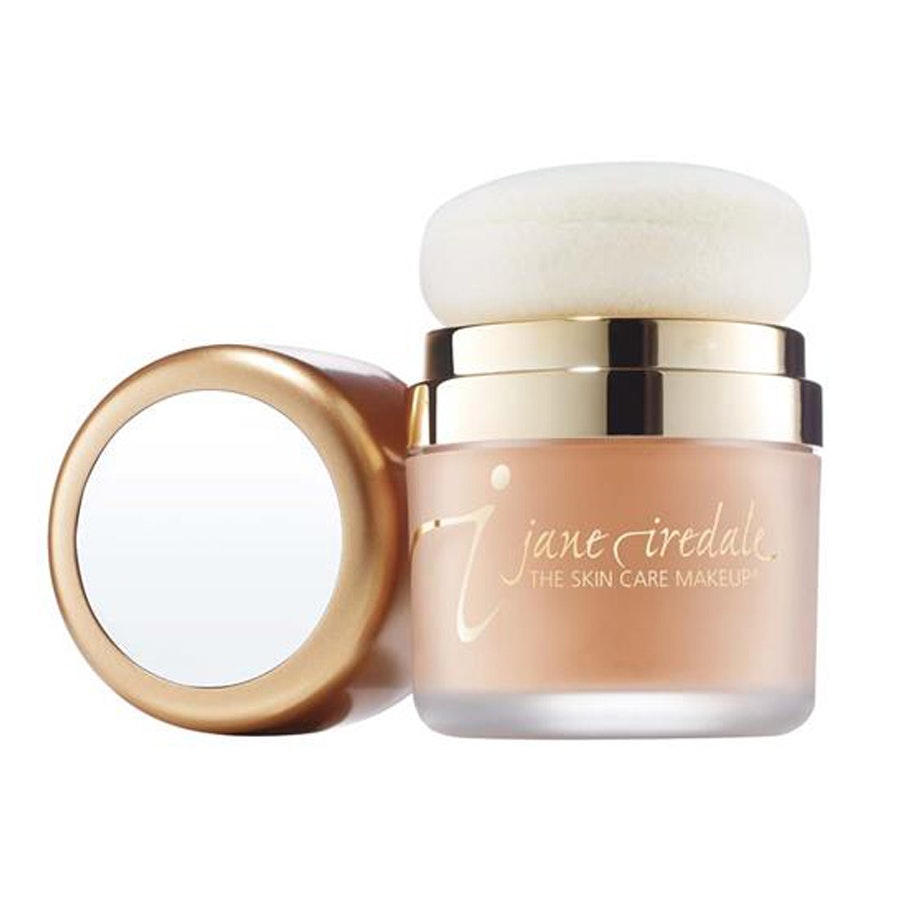 7/9
Jane Iredale® Powder-Me SPF® Dry Sunscreen
This reef-safe sunscreen is a mineral powder formula, which could be messy — but it features a built-in pouf for easy, clean application. "There are lots of options to better color-match a person's skin tone," adds Dr. Cohen.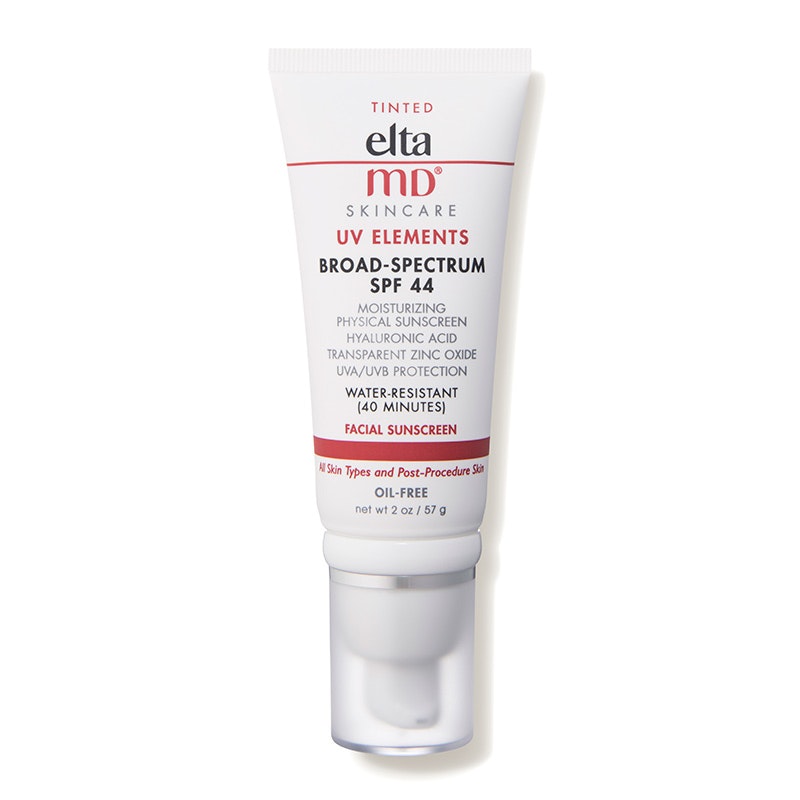 8/9
Elta MD UV Elements Tinted Face Sunscreen Broad-Spectrum SPF 44
"This pick from Elta is ideal for more of a camouflage when people have a lot of redness post-peel," says Dr. Cohen. It's great to slather on to run errands, because it'll protect your skin and offer coverage — no makeup necessary.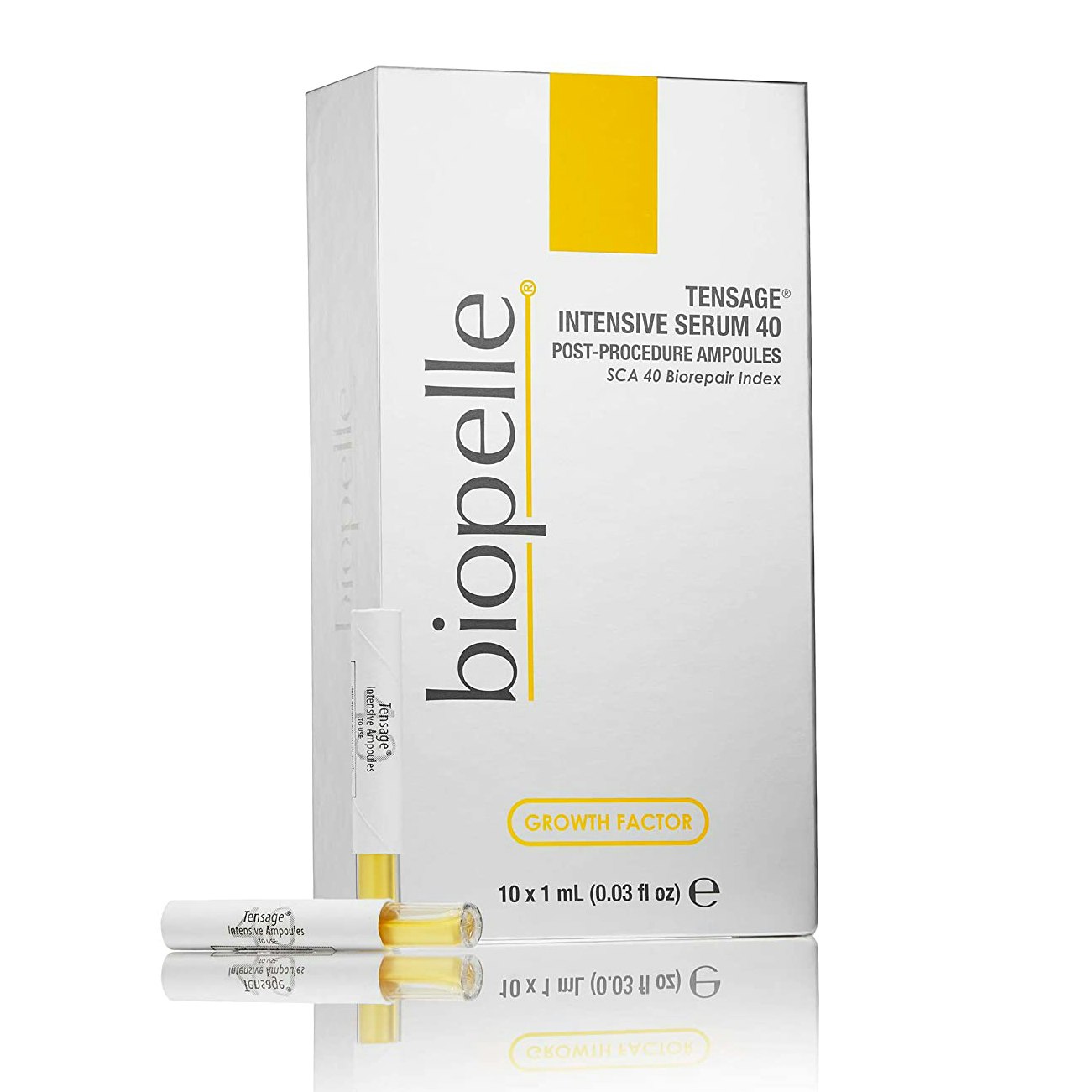 9/9
Biopelle® Tensage® Intensive Anti-Aging Growth Factor Serum 40
Looking for extra credit as your skin recovers? Dr. Cohen suggests adding growth factors to your routine post-peel, which could speed up the healing process. "I like the Biopelle® Tensage® Intensive Anti-Aging Growth Factor Serum 40, as [it's] packed with growth factors that can help the healing process and may even be synergistic with the eventual overall response," says Dr. Cohen. Growth factors help stimulate cells that produce collagen, called fibroblasts, which are what your skin needs after a chemical peel. (Learn more about growth factors in skincare here.)
Dr. Joel Cohen is a paid Allergan® consultant.

Some complimentary products were provided to the author for the purpose of writing this article.

Product prices may vary from the time this article was written.

Allergan® may receive commissions for purchases made through links in this article.