Much like deep-set wrinkles, dull, dingy teeth seem to creep up on you. You know what we mean: You'll just be minding your own business when you catch a glimpse of your mouth in the mirror, and bam — a yellow smile. If you want to whiten your teeth, but can't make it to a dentist's office for a treatment, you're still in luck, as there are a wide variety of easy, at-home solutions for brightening your smile. In a matter of days or weeks, seemingly discolored or stained teeth can be lightened by following a consistent regimen. 

That regimen doesn't only include whitening toothpastes, strips, mouthwashes, lights, and more —  upkeep and aftercare play a part, too. After getting to the results you want, maintenance is key. It may not be easy, but it's consistency that is effective. "Keeping your teeth white is like staying fit," says Lilya Horowitz, DDS, FABD, of Domino Dental℠ in Brooklyn, New York. "It takes a lot of hard work every day to maintain, and you have to watch your diet, as well as your habits every single day."

So, what exactly should you do? First, take notice of what you eat and drink — and look for things that stain. (Hint: Anything that can ruin a white shirt can tint your teeth.) Typically, liquids like red wine should be avoided when possible, but we understand if you're not willing to give up vino right now. Happily, you can still enjoy it without sacrificing your smile: Dr. Horowitz suggests drinking every liquid — besides water — from a straw. Then, you should upgrade your oral care kit. "Use a powerful electric toothbrush, such as the Phillips® Sonicare® or Oral B®," Dr. Horowitz recommends, adding, "try to brush after you have your morning coffee." 

Now that you know how to maintain your results, here is a list of nine products that will help you achieve whiter teeth in the first place.
Toothpastes
The American Dental Association® recommends that people brush their teeth twice daily. While you're doing your two-time routine anyway, an added benefit to preventing plaque, gingivitis, tartar, and bad breath — without any extra time or cost — is combating discoloration as well. Colgate Total® SF Whitening Toothpaste (five tubes for $35) fights bacteria while removing surface stains for a whiter smile.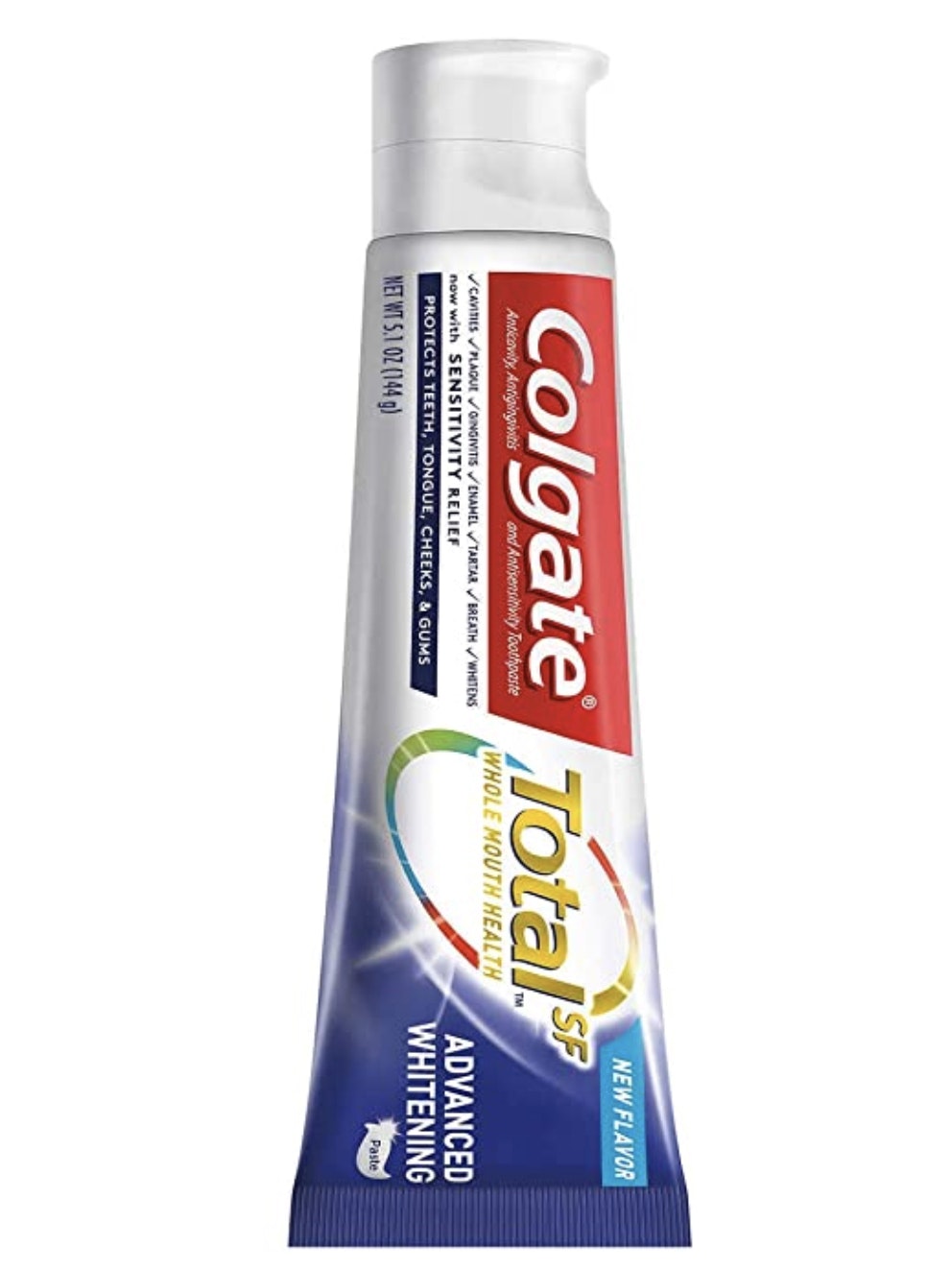 Similarly, but for more sensitive teeth, Sensodyne True White® Mint ($6) is formulated to gently lift stains and help prevent new ones from forming. By using a one-inch strip of paste on your brush, you'll freshen your breath and help protect against cavities while brightening. Brush two times a day for at least a minute for best results.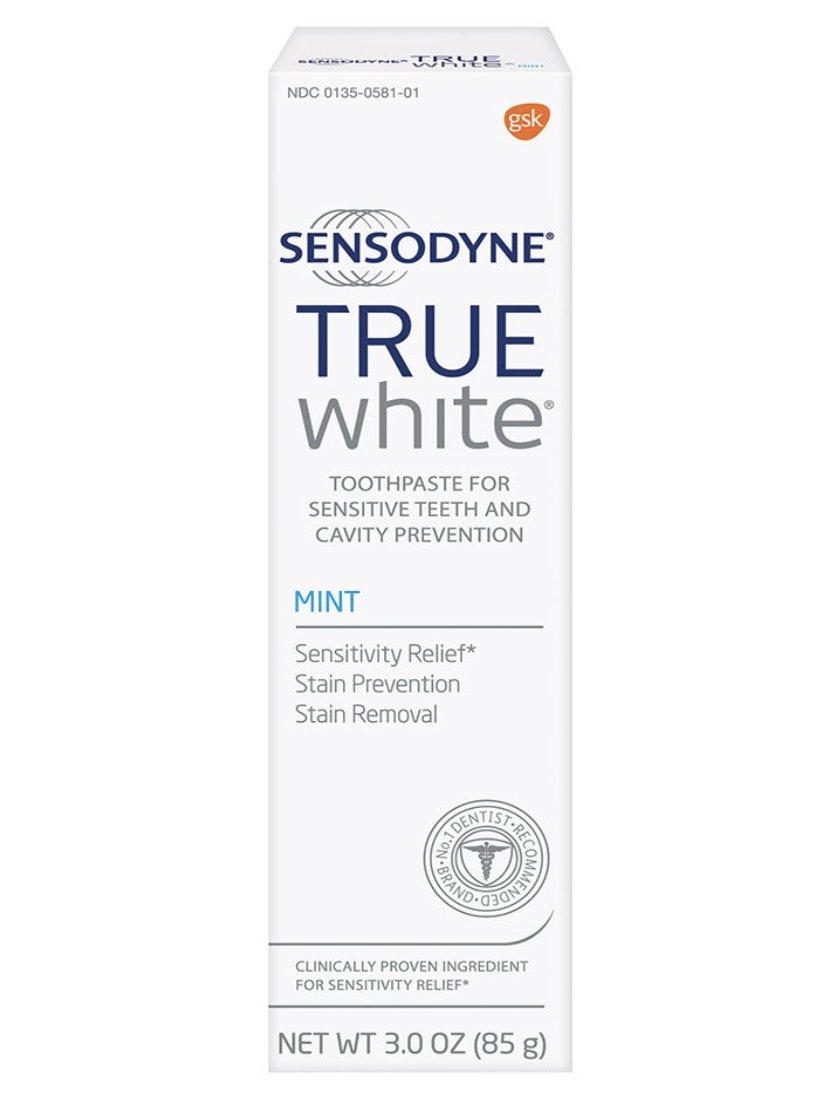 Strips
While performing your evening skincare routine, reading a book, or binge-watching Netflix® as you're wearing a face mask, Crest® 3D White® No Slip Whitestrips® (10 strips for $29) can remove 10 years of stains. The "no slip" whitening strips powerfully grip your teeth to deliver brightening hydrogen peroxide. After 14 treatments (they only take 30 minutes daily!), your smile will be whiter for up to a year.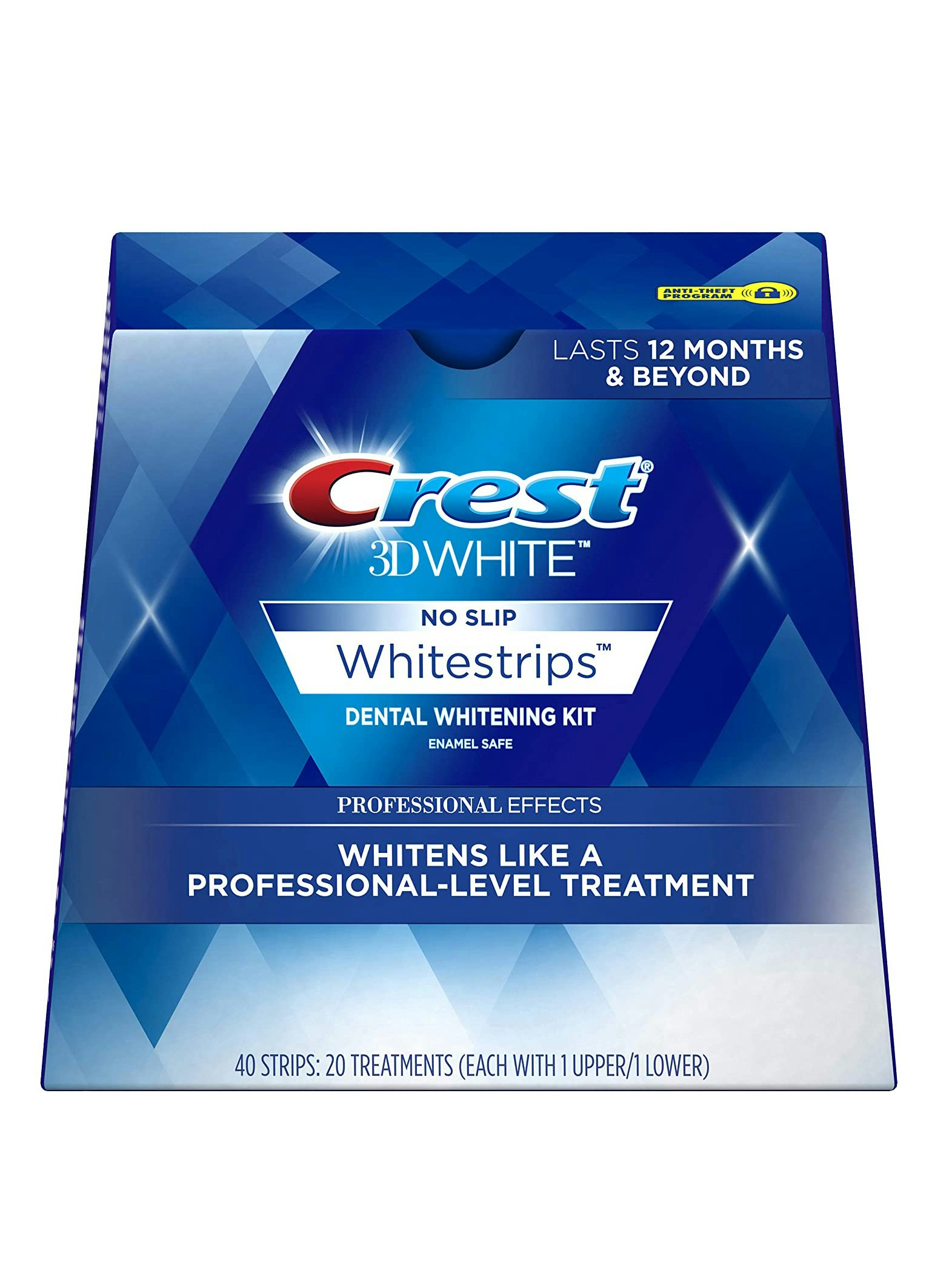 Lumineux® Oral Essentials Whitening Strips (24 strips for $80) brighten teeth with naturally-derived ingredients like dead sea salt, aloe vera, and coconut oil. The non-toxic strips can be applied safely to veneers and crowns, and can be used daily — and a noticeable shade difference can be seen within a week. They're packed with mint, clove, and basil, so you're also combating stinky breath while you brighten.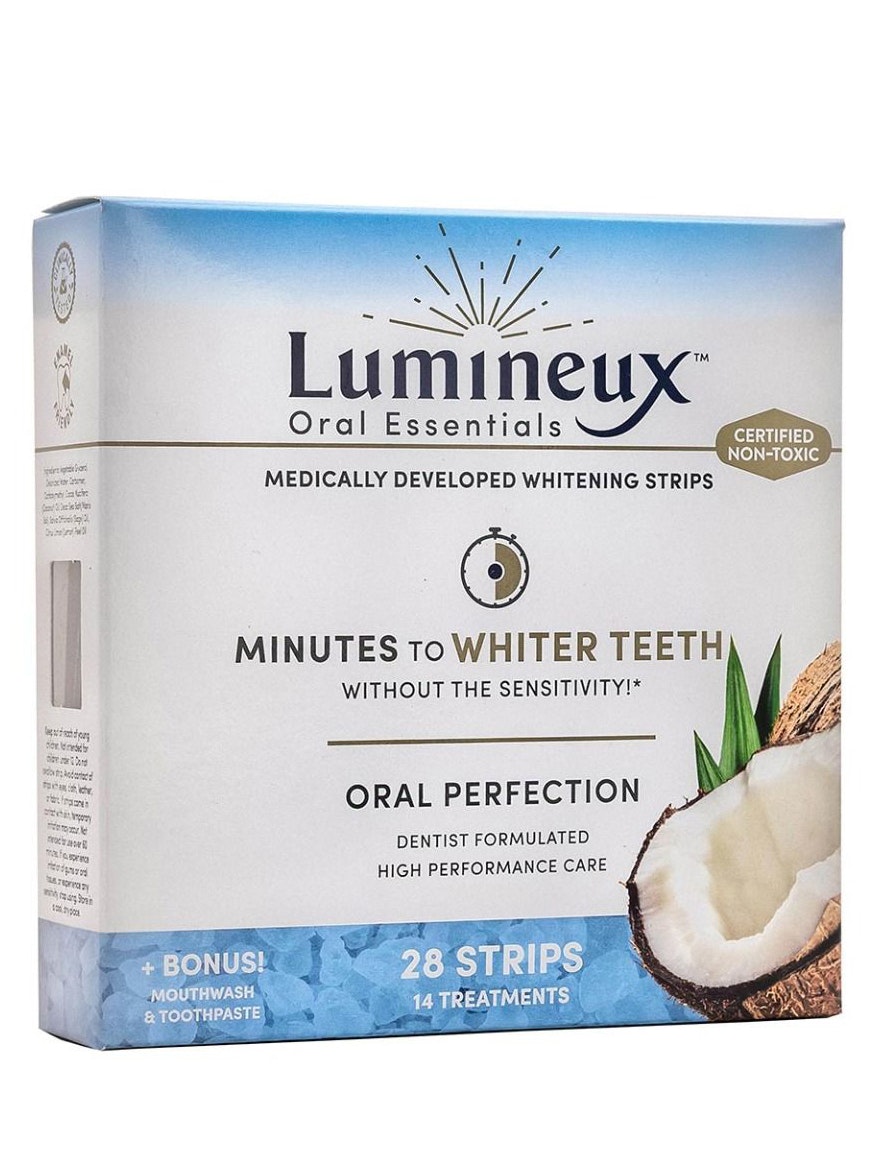 Mouthwash
Apa® White RinseTM ($25) not only strengthens teeth, but it can help rebuild the surface of your pearly chompers, too. For best results, the alcohol-free solution should be used twice daily as an addition to your usual oral care regimen. Plus, your breath will be considerably fresher when using it — which is something to smile about.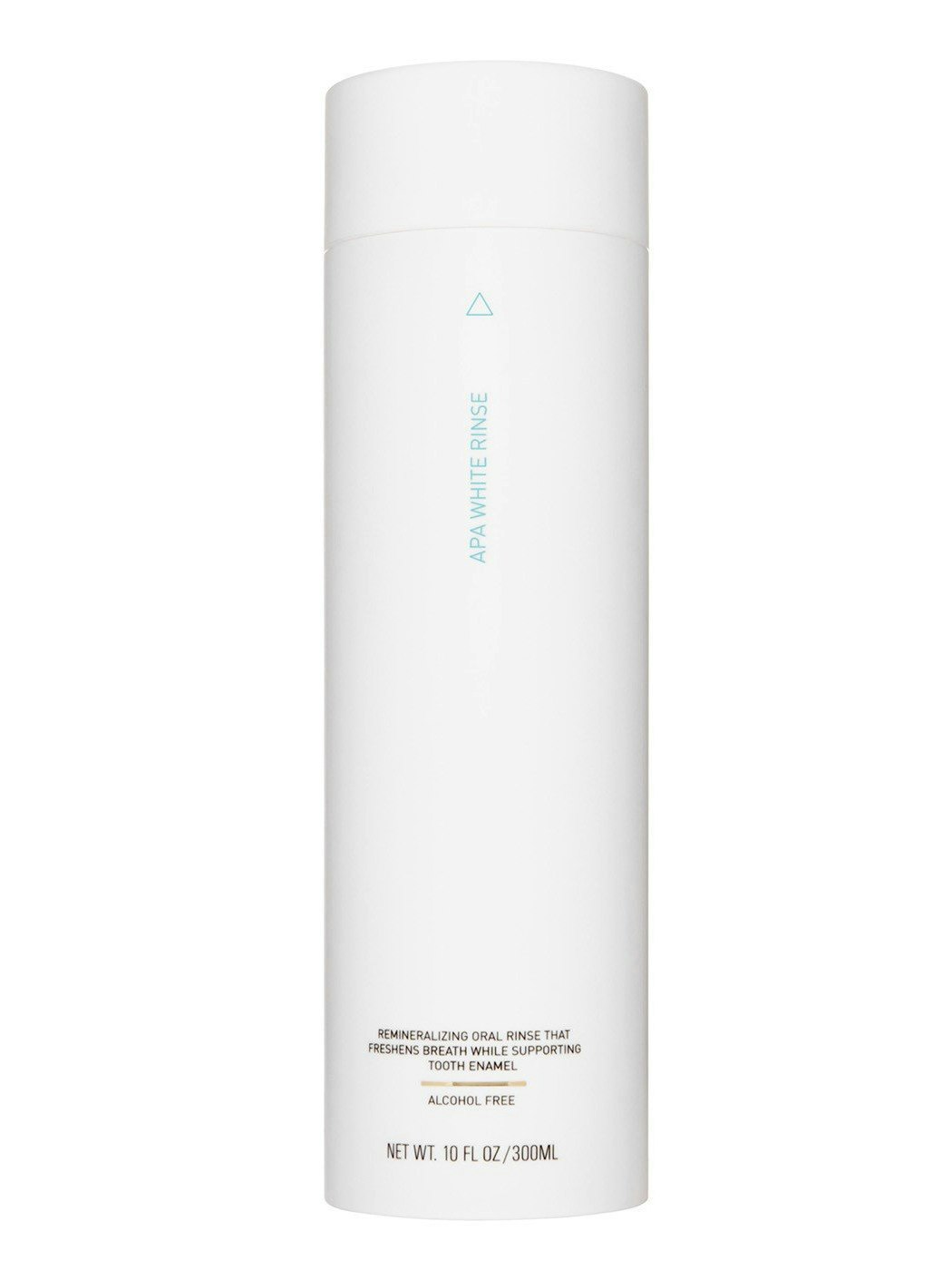 First thing in the morning — before you even sip some water — you should use Essential Oxygen® BR Organic Brushing Rinse ($12). Swishing the liquid (composed of hydrogen peroxide and organic essential oils) around your mouth for 60 seconds will naturally whiten teeth, rid bad breath, and clean out any bacteria that has accumulated overnight — without the use of alcohol.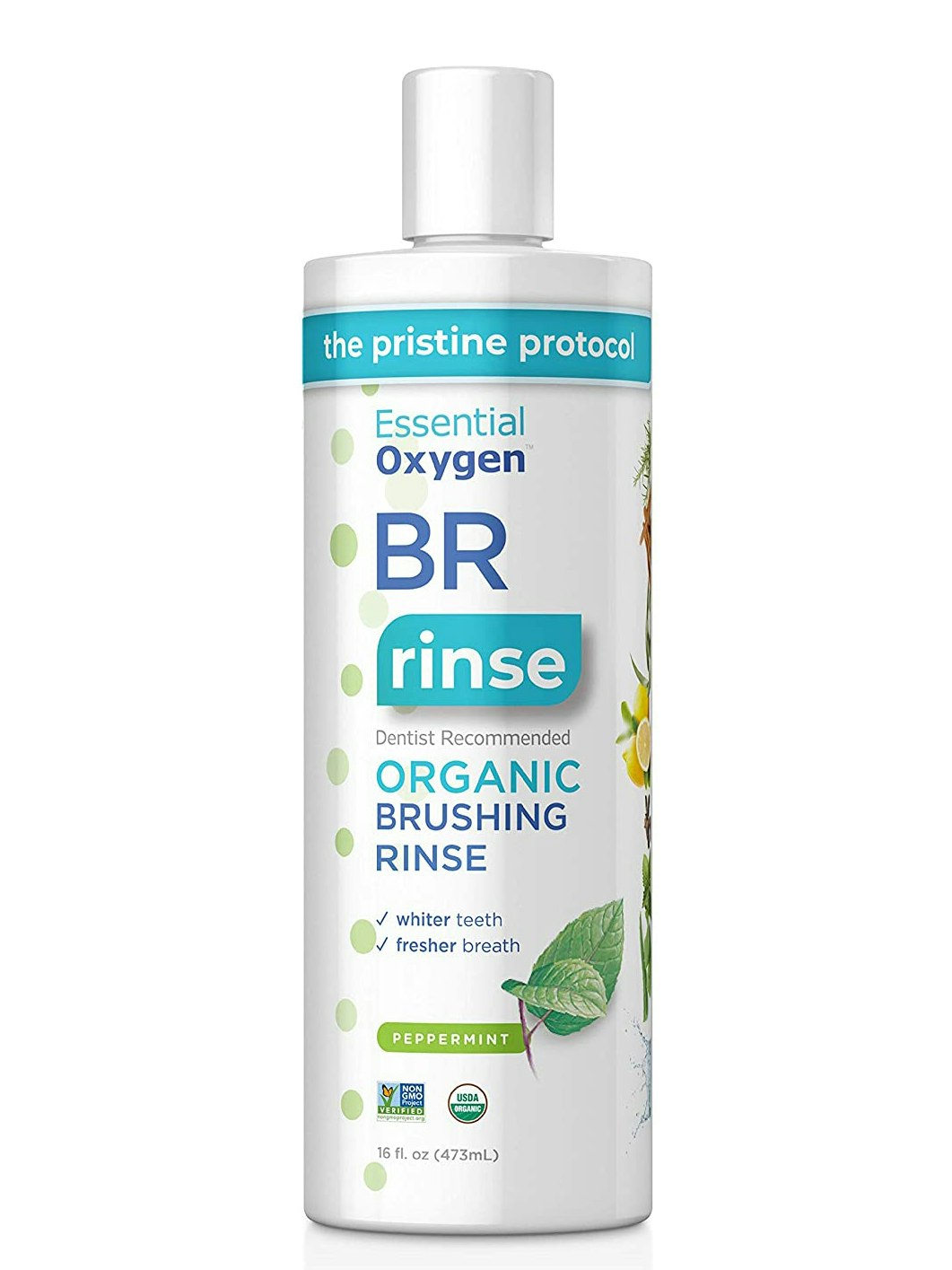 Lights
The AURAGLOW® Teeth Whitening Kit ($49) utilizes LED light technology, together with a comfort fit tray and whitening gel, to remove stains from teeth. The hands-free system rids residue of yesteryear caused by coffee, soda, wine, smoking, and more — just use it for 30 minutes a day for a week.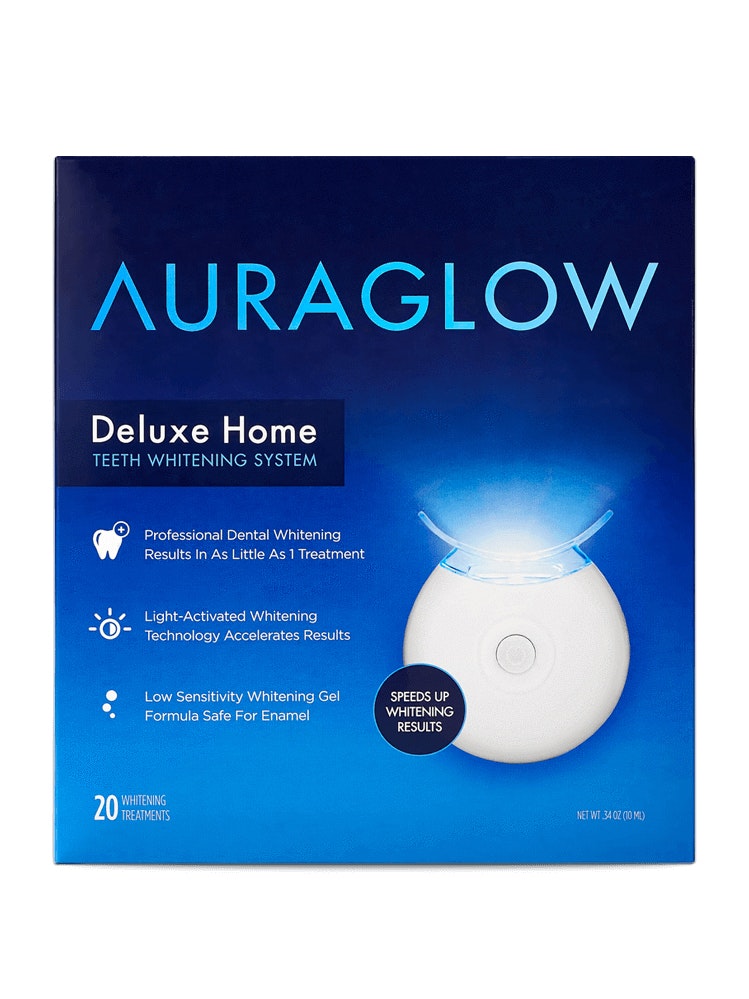 The GLO LIT® Teeth Whitening Device's ($149) eight-minute sessions use a hybrid of warming heat and blue LED light all conveniently stored in a mouthpiece to brighten teeth. First, you'll apply an included lip balm to make sure your pucker is pampered as you treat your teeth. Then, slap some whitening gel onto your teeth and insert your mouthguard. The coolest part? The device uses bluetooth technology to connect with an app, so you can preview your results, review your progress, and more.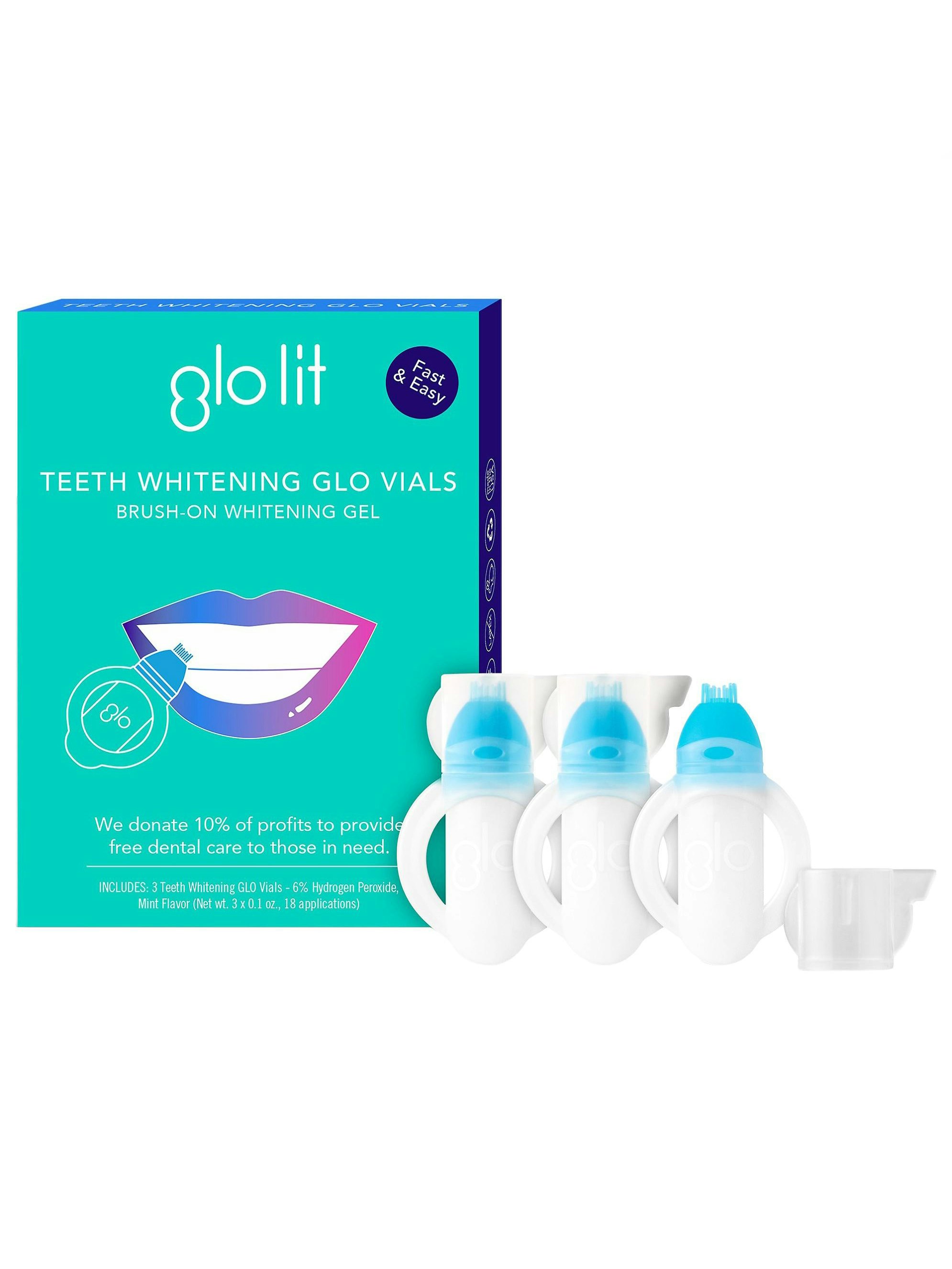 Accessories
The AsaVeaTM Teeth Whitening Pen (two for $20), which includes enough solution for 20 applications, requires one minute of use daily for teeth to become four to eight shades whiter. To remove coffee, tea, and other stains, simply twist the base of the pen, which will release the whitening formula into the soft tip brush. Just paint it on and go — you can apply it pretty much anywhere, even in bed.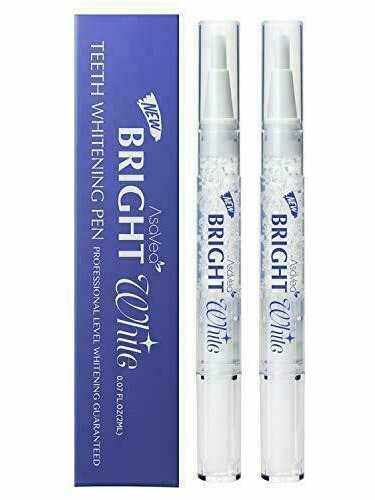 Learn more about dental care:

Some complimentary products were provided to the author for the purpose of writing this article.

Product prices may vary from the time this article was written.

Allergan® may receive commissions for purchases made through links in this article.